Should Christians Trust Scientific Experts?
BioLogos has written a curriculum named "Integrate" and has been republishing articles on their website in support of and defense of it.
Meet the Conservative Evangelicals Practicing 'Strategic Hibernation' in the American Northwest
They might embrace their marginal status, but they don't plan on staying marginal forever.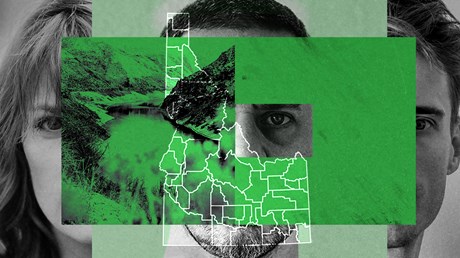 In September 2020, about 150 Christians gathered to stage an informal Psalm Sing in the parking lot of Moscow, Idaho's city hall. They were there to protest the local mask mandate.Five individuals were cited by police for violating the local order to wear masks, and two were arrested "for suspicion of resisting or obstructing an officer." One of the event's organizers was Douglas Wilson, pastor of Christ Church in Moscow, a 900-member congregation with historical connections to Christian Reconstructionism (also known as theonomy), a movement that hopes to see earthly society governed by biblical law. One month earlier on Twitter, Wilson had framed his concerns about the issue in revealing terms: "Too few see the masking orders for what they ultimately are. Our modern and very swollen state wants to get the largest possible number of people to get used to putting up with the most manifest lies."In Survival and Resistance in Evangelical America: Christian Reconstruction in the Pacific Northwest, historian Crawford Gribben recounts how in recent decades conservative evangelicals, inspired by assorted strands of theonomy and survivalism, came to settle in the Pacific Northwest. Gribben explores how this group of "born-again Protestants who embrace their marginal status" has thrived in the wilds of Idaho and adjoining states, proposing "strategies of survival, resistance, and reconstruction in evangelical America."Turning toward triumphalismGribben describes his book as a "social history of theological ideas" based on long-distance interviews of several subjects and in-person fieldwork. Rather than crafting a journalistic exposé or a theological critique, ...Continue reading...
At DOJ, a Brief Encounter with LGBT Outrage
At DOJ, a Brief Encounter with LGBT Outrage ---> At DOJ, a Brief Encounter with LGBT Outrage June 14, 2021 By Tony PerkinsIt's Flag Day, and we all know which one the Biden administration is flying. This president has pledged his allegiance to the LGBT cause so ...
The American Church Is a Mess. But I'm Still Hopeful.
Attrition rates and leadership failures are only one part of the story.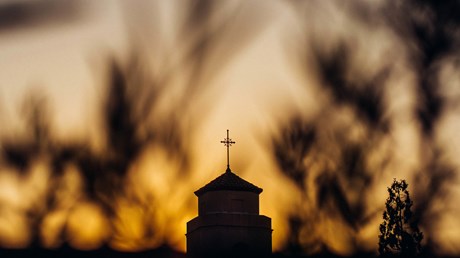 A recently leaked letter from Russell Moore describes profound institutional rot, overt racism, and the toleration of sexual abuse inside the Southern Baptist Convention (SBC). (His claims were later substantiated in leaked recordings.) The public square has been consumed with discussing this controversy, especially as the SBC annual meeting is underway.But the problems Moore describes are not limited to one denomination. Many so-called "moderate" evangelical leaders—those who hold to historic orthodoxy and traditional sexual ethics but speak out on behalf of women and racial minorities—have similar stories to tell. It feels increasingly hard to find institutions in America that aren't knee-jerk conservative or progressive.Beyond that, Christian institutions—whatever their doctrine or ideology—often hold in common a thirst for power, an unrepentant self-defensiveness, and a lack of courage that altogether belie the gospel. Many of them don't seem to function all that differently than institutions outside the church.In the midst of this upheaval, I've watched friends and acquaintances leave the church, others who are in the process of "deconstructing," and still others (including orthodox church leaders) who are deeply disheartened, even depressed, about the state of the church in the West.We have reason to be discouraged. The statistics are dismal. In a recent survey from Lifeway, two-thirds of young adults reported that they stopped attending church, citing religious or political disagreements with the church or hypocrisy among members. Two recentinterviews in CT paint equally dark pictures.What is happening to the institutional church in the United States? ...Continue reading...
Lebanon's Christian Schools Are Full of Muslims—and They Need Help
Devastating deflation means evangelical and Catholic schools can barely pay teachers and keep classes open. Yet it's cheaper than ever for the global church to support them.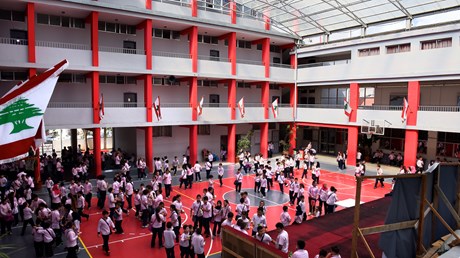 The 2021 graduating class of the National Evangelical School in Nabatieh (NESN) is entirely Shiite Muslim.While certainly not the image of a typical Christian school in the United States, it is hardly an outlier in Lebanon, where 35 evangelical schools average student bodies that are two-thirds Muslim.Located 35 miles south of Beirut, Nabatieh originally had a 10 percent Christian population when American Presbyterian missionary Lewis Loe founded the school in 1925. Based in the city's Christian quarter, NESN drew students from all sects until the civil war drove the once integrated communities apart. From 1978 to 1982, Israeli occupation forced the school to close altogether.When the city was attacked again during the 2006 war, the school's bomb shelter gave refuge to frightened children. Relative peace since then has allowed the shelter to become a storage room, but less than 40 Christian families remain in the city. Even so, NESN draws from surrounding villages to maintain a Christian share of 10 percent among its 100-some faculty.But the new crisis facing Lebanon is financial. Year-end inflation for 2020 was 145 percent, as food prices surged over 400 percent. The World Bank judged the economic collapse to be one of the world's three worst in the last 150 years.Teacher salaries have lost nearly 90 percent of their value.Three years ago, NESN's 100-foot Christmas tree was Lebanon's largest. This year—as debt equaled the entire operational budget minus teacher salary—the school could not afford even the Charlie Brown version.A highlight of the school calendar, Christian elements are welcomed by the local Shiite population—including its substantial number of Hezbollah-affiliated ...Continue reading...