The Christian Liberal Arts Tradition Can Appeal to Christians and Non-Christians Alike
Its main rivals seek truth without transcendence, or justice without redemption. And both flatten the meaning of human existence.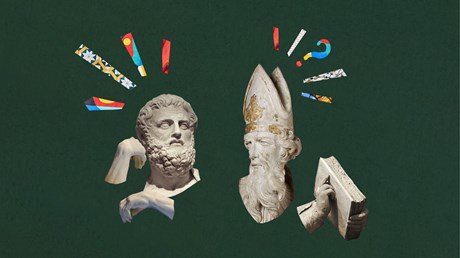 College and university professors in the liberal arts (humanities, social sciences, and natural sciences) are almost entirely left-leaning, liberal, or progressive, and this is especially true among faculty in the humanities and social sciences. The trend is even more pronounced in certain selective schools.Students who attend liberal arts colleges or universities often adopt more liberal or progressive points of view as a result of their education. Th­ere are many great literary depictions of this transformation and the ensuing alienation that often results when such students return home from college. (My favorite is in Flannery O'Connor's short story "Revelation," where a young woman in a doctor's office throws her human development textbook at the unenlightened, uncouth, hometown character Ruby Turpin.)Is this phenomenon accidentally related to the demography of the professoriate or somehow intrinsically related to the craft and content of the liberal arts themselves and the culture and atmosphere of the campus? ­The terms "liberal" and "progressive" represent different political traditions in the West, and, when applied to the liberal arts, represent different approaches to education."Liberal" liberal arts education represents a modern vision of an Enlightenment-style view of objective truth pursued by rational and empirical methods. The "progressive" model, on the other hand, is often associated with postmodern visions of education, ones suspicious of privileged categories such as knowledge, truth, and understanding. It aims at dismantling systems of illegitimate power, ensuring equal outcomes, and achieving other goals connected to ...Continue reading...
Canadian Evangelical Scholar Fired Following University Investigation
A Christian college terminated John G. Stackhouse after an independent report alleged a pattern of inappropriate remarks to students. The professor challenges the findings.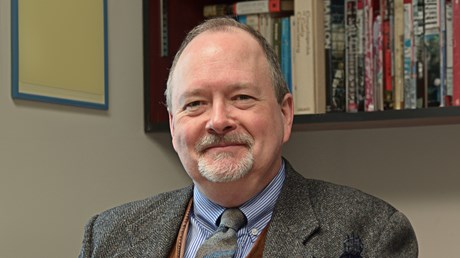 Canadian evangelical scholar and commentator John G. Stackhouse lost his job as a religious studies professor following a six-month investigation into accusations of inappropriate behavior toward students, spurred by an online campaign.Students said Stackhouse made sexist remarks and unacceptable jokes in the classroom, according to an independent investigator commissioned by Crandall University, the Baptist college in New Brunswick where Stackhouse had taught since 2015. The investigator also said the professor's email exchanges with a female student amounted to sexual harassment.A statement from Stackhouse's legal counsel to CT said he "categorically disagrees" with the report's findings and disputes the university's decision to publish them online, "turning a private matter into a public spectacle."The summary of findings, released last Wednesday, also noted unanswered questions about sexual harassment complaints against Stackhouse from before he worked at Crandall. Regent College in Vancouver, where Stackhouse was on faculty for 17 years, declined to comment, citing privacy law; a CBC news program reported Sunday that Regent and Stackhouse agreed to a settlement following a 2014 investigation.When asked about allegations at other institutions, Stackhouse told the investigator, "I do not see how it's in my interest to answer that question," the report said. Stackhouse said there had been no open complaint at the time he left Regent, but the investigator concluded that, whether directly or by omission, he misled Crandall prior to his hiring about the circumstances of his departure.Stackhouse has been a voice calling for accountability at evangelical institutions ...Continue reading...
Africa's Wall Street Quiets Christian Worship
In the commercial capital of Malawi, Pentecostal pastors and churches face fines or removal for making a joyful noise.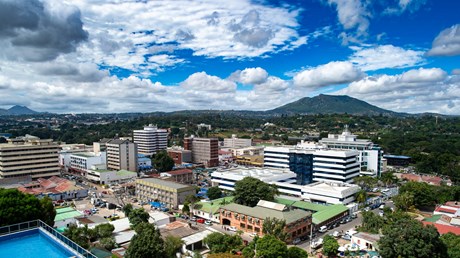 Loud Pentecostal worship is part of the soundtrack of Africa's major cities. From Johannesburg, South Africa, to Lagos, Nigeria, booming preaching and boisterous worship rings through the alleys, apartments, and street corners.But in Blantyre—the commercial capital of Malawi—church noise is conspicuously absent.Though located in one of the poorest nations in Africa and the world, Blantyre's central business district contains one of the largest concentrations of investment banks, hedge funds, insurance companies, and posh restaurants on the continent.Banks like National Bank of Malawi tussle for space in the district with foreign behemoths like Standard Bank Group (Africa's richest by assets) and the domineering skyscraper of the Reserve Bank of Malawi, the country's equivalent of the Federal Reserve."It is a Wall Street of the Southern Africa region. The city is just artificially too clean, too smart, and designed for banks," said Susan Mani, one of a few highly regulated mobile chefs who serve suited bankers and hedge fund managers rice and chicken during a two-hour lunch window."The thinking of the city fathers is, 'Do you want some noisy, prayerful African church beating drums in the basement when hedge fund investors from Singapore or Dubai are meeting in the boardroom of a bank atop?'"City officials have made it clear their answer is no. While quieter Anglican and Adventist congregations dot the streets of Blantyre, noisy African-initiated churches are unwanted. They face fines or possible removal from the district for their traditional style of worship."It's costly to be caught leading a church where bass drums, loud prayers, and the ...Continue reading...
How Old Is the Earth?
Where's the supposed evidence that the earth is 4.54 billion years old? It's not on earth at all!
Evolutionists Say "Jurassic World" Might Exist . . . On Another Planet
The first line of a recent news article stated, "A new study argues that a real-life 'Jurassic World' could currently exist, just on another planet."