Global Thing Locally
To do a global thing, God does it in local ways.
A Great Big Snake Story
Jesus has defeated the serpent and will one day vanquish him forever.
Tune In to Channel Kir2.1
A molecular machine with exquisite sensitivity has been shown in atomic detail for the first time.
Orphan Forced from Christian Home Highlights Islamic Ban on Adoption
Egypt sees surge in foster care applications, though still insufficient, while Christians denied custody due to sharia law.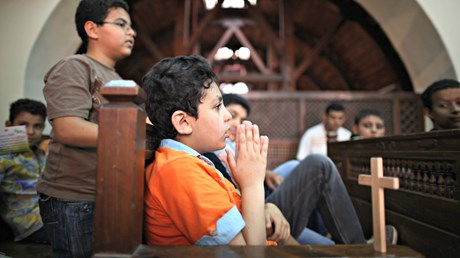 Four years ago, Shenouda was an infant found at the door of a Coptic church. Today, renamed Yusuf, the boy is found in a state-run orphanage. In between lies the care of a priest, the devastation of a Christian family, and a sectarian bureaucracy undergoing partial reform.Egypt is home to a Dickens-like tragedy."Adoption is not legal in Egypt," said Nermien Riad, executive director of Coptic Orphans. "There is no possibility it will happen as known in the Western world."The boy's family name and location have been kept anonymous as a cautionary measure, as reported by the Coptic publication Watani. Likely left by an unwed mother, the child was found by a Coptic priest who presented him to the couple, infertile for 29 years.They took him into their home, obtained a birth certificate as if he was their own, and raised him with love and devotion. They gave him a Christian-signifying first name, honoring the prior Coptic Orthodox pope, and per Egyptian naming custom the four-generation quadrilateral was completed with the names of the doting father, grandfather, and great-grandfather.All was idyllic, until a jealous niece realized the impact on her inheritance.Egypt's Islamic-based law, seeking to preserve lineage, prohibits taking another's child as one's own. The niece reported the couple to the police, who investigated. The prosecution determined there was no blood relation, but also no ill will.The father signed a paper stating he found the child "on the street," likely to shield the priest's involvement. But though the case was dropped last February, the boy was taken to an orphanage. With no papers to prove his ancestry, he was assumed to be a Muslim—and ...Continue reading...
Died: Brother Andrew, Who Smuggled Bibles into Communist Countries
Founder of Open Doors said he wasn't an "evangelical stuntman" but a faithful Christian following the leading of the Spirit.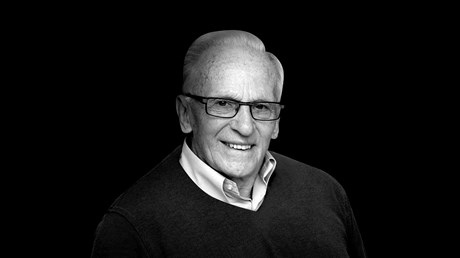 Anne van der Bijl, a Dutch evangelical known to Christians worldwide as Brother Andrew, the man who smuggled Bibles into closed Communist countries, has died at the age of 94.Van der Bijl became famous as "God's smuggler" when the first-person account of his missionary adventures—slipping past border guards with Bibles hidden in his blue Volkswagen Beetle—was published in 1967. God's Smuggler was written with evangelical journalists John and Elizabeth Sherrill and published under his code name "Brother Andrew." It sold more than 10 million copies and was translated into 35 languages.The book inspired numerous other missionary smugglers, provided funding to van der Bilj's ministry Open Doors, and drew evangelical attention to the plight of believers in countries where Christian belief and practice were illegal. Van der Bijl protested that people missed the point, however, when they held him up as heroic and extraordinary."I am not an evangelical stuntman," he said. "I am just an ordinary guy. What I did, anyone can do."No one knows how many Bibles van der Bijl took into Poland, Czechoslovakia, Yugoslavia, East Germany, Bulgaria, and other Soviet-bloc countries in the decade before the success of God's Smuggler forced him into the role of figurehead and fundraiser for Open Doors. Estimates have ranged into the millions. A Dutch joke popular in the late 1960s said, "What will the Russians find if they arrive first at the moon? Brother Andrew with a load of Bibles."Van der Bijl, for his part, did not keep track and did not think the exact number was important."I don't care about statistics," he said in a 2005 interview. ...Continue reading...