Arizona, Georgia Double-Team on Woke Sports
Arizona, Georgia Double-Team on Woke Sports ---> Arizona, Georgia Double-Team on Woke Sports April 12, 2021 By Tony PerkinsIt'll be months before Major League Baseball knows how much its decision to move Atlanta's All-Star Game cost them financially. Fortunately, ...
David Garrison on Why We Must Pray for Muslims Around the World
I urge Christians to pray for Muslims, for their salvation, for their blessing in Jesus Christ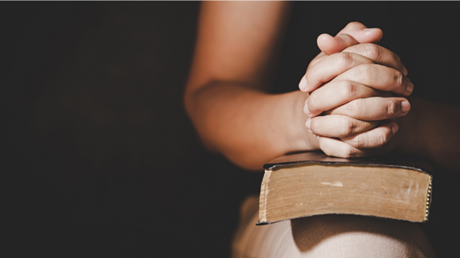 I recently had the privilege of delivering the sermon at my local church. I took the opportunity to share from Acts 17:26-27, "From one man he made every nation of men, that they should inhabit the whole earth; and he determined the times set for them and the exact places where they should live. God did this so that men would seek him and perhaps reach out for him and find him, though he is not far from each one of us."As the author of a recent global survey revealing unprecedented turnings of thousands of Muslims to faith in Jesus Christ, I used the opportunity to point out that it is God who determines the times and boundaries of the world's peoples. I shared with the congregation that it is no accident that God has allowed more than 3 million Muslims to find their new homes here in the United States.The reason for this relocation, I said, was so that "perhaps Muslim immigrants in America might reach out for him and find him." For this divine appointment to be realized, though, requires us to acknowledge that God has also placed us here in proximity to more than 3 million Muslims, so that we would share with them the life-changing message of Jesus Christ.During the invitation, I invited the congregation to pray for Muslims, and for themselves, that God would use us to bring them to saving faith in Jesus Christ.One man, shoulders slumped, walked down the aisle to the altar where I was standing. As he took my hand, it was evident to me that he was weeping. "I lost my son in Afghanistan," he said, "And I've hated those people ever since. But I know that I can't follow Jesus and hate Muslims. I want to leave that hatred here today."Prayer changes things. It changes ...Continue reading...
Asking God to Reduce Carbon Emissions
Christians organize prayer campaign ahead of climate change conference in Glasgow.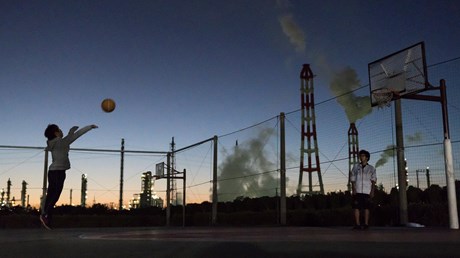 Christians in Asia, Europe, and North America will gather monthly from spring to fall to offer intercessory prayers ahead of the United Nations climate change conference scheduled for Glasgow, Scotland, in November.The prayer campaign is organized by former Baptist missionary Lowell Bliss and includes leaders from the Lausanne/World Evangelical Alliance Creation Care Network, A Rocha International, Youth With A Mission England, Christian Missionary Fellowship International, Tearfund, and Young Evangelicals for Climate Action."A group of us are feeling called into a type of prayer commensurate to the urgency of the climate crisis," Bliss said, "to appeal to the Creator, Sustainer, and Redeemer of all creation that God might intervene in this hour of great threat and profound injustice."Bliss is hoping thousands—evangelicals and charismatics as well as mainline Protestant and Catholics—will come together in intercessory prayer, "praying authentically while stepping outside our comfort zone … in a united appeal to God, 'Lord, have mercy.'"The Glasgow conference, known as COP26, will hear reports from the 190 nations that signed the Paris Agreement to reduce the carbon emissions that scientific consensus says are causing global climate change. The Paris Agreement, signed in 2015, included a "ratchet mechanism," with nations agreeing to accelerate the reduction of carbon emissions every five years. The fifth-year meeting was delayed by COVID-19.The meeting is considered crucial because some scientists say that the window to make a change to avoid the worst global impacts of climate change—rising sea levels, deadly heat waves, and increased natural ...Continue reading...
Liberals are Trying to Stop Christian Colleges From Operating According to Their Beliefs
Alliance Defending Freedom has filed a motion to intervene in a "radical" lawsuit attacking the religious freedom of both religious colleges and students attending these schools, ADF senior counsel David Cortman told the Daily Caller News Foundation Monday. Former and current students of evangelical colleges filed a lawsuit last week against the Department of Education […]
French Parliament Defeats Radical Bill to legalize Euthanasia
A bill to legalize euthanasia in France last week failed to pass after stiff opposition in the French Parliament. The bill was promoted by Olivier Falorni of the 'Libertes et Territoires (Freedom and Territories) party. He said a law that permitted euthanasia in France would end the national "hypocrisy" of French residents traveling to Belgium […]