Worship Training Day Ealing London 5 November 2022
Saturday 5 November Musicademy presents a packed training day for the whole worship team (or just come by yourself!). Features special guest vocal coach Nicki Rogers and Psalm Drummers Terl Bryant and Mark Jones. The programme features: BRAND NEW plenary session from the whole Musicademy, SFL and Psalm Drummers: 12 things to Improve your Worship […]Please visit Musicademy for the full article.The post Worship Training Day Ealing London 5 November 2022 appeared first on Musicademy.
Nondenominational Churches Are Adding Millions of Members. Where Are They Coming From?
It's not mainline traditions anymore.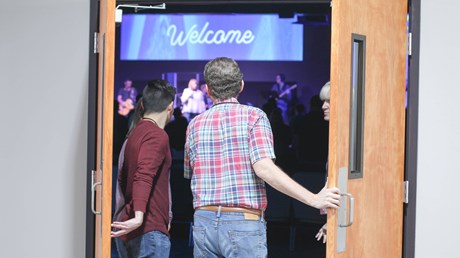 Over the last decade Baptists, Methodists, Lutherans, Presbyterians, and every other Protestant family has declined except for those who say they are nondenominational.The 2020 US Religion Census, due out later this year, tallied 4,000 more nondenominational churches than in 2010, and nondenominational church attendance rose by 6.5 million during that time.At the same time, mainline Protestant Christianity is collapsing following five decades of declines. In the mid-1970s, nearly a third of Americans were affiliated with denominations like the United Methodist Church, the United Church of Christ, and the Episcopal Church. But now, just one in ten Americans are part of the mainline tradition.In 2021, nondenominational Protestants in the United States outnumbered mainline Protestants. But what is causing this tremendous shift in the church landscape?In the General Social Survey, Americans are asked about the religion they were raised in and then their current tradition. Mainline traditions have struggled for decades to retain believers born into their churches. In the 1970s, about three-quarters of those raised mainline would still belong to mainline churches as adults. In the 2010s, the share who stayed mainline had declined to just over half (55%).Of the 45 percent of the mainline who leave, some end up in evangelical congregations; however, the evangelical share did not increase between the 1980s and the 2010s. Instead, the bigger story is that the portion of those who leave the mainline and become a religious "none"—claiming no faith or no tradition in particular—has tripled since the 1970s, from 6 percent to nearly 20 percent in the most recent data. Thus, there's not a lot of evidence that ...Continue reading...
Moral Failings in the Pulpit Lead to Moral Injury in the Pews
Church and pastoral abuse can trigger a unique form of PTSD.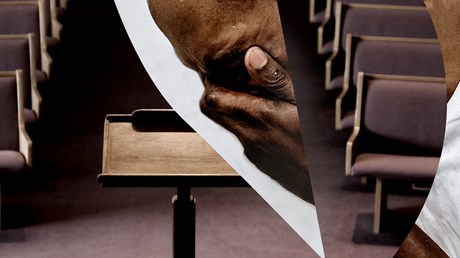 I first encountered the concept of moral injury during my MDiv program at the University of Chicago in an anthropology class called Humans After Violence.The MDiv program required each of us to intern at a site of our choosing for the middle year of the program, and I'd opted to work with the clergy at my church. Earlier that year, our church had discovered reports of our priest's abuse of power, and he was removed from leadership.Initially, my school supervisors worried it might be a bad idea for me to work at a church where so many of us still felt betrayed and uncertain. But I wanted to conduct my internship at a church that was asking questions about how to do community and how to steward power well—rather than at a church that could gloss over these conversations simply because they were functioning better.Halfway through the internship, I signed up for the class hoping it would help me understand what our community was experiencing. The professor told us she aimed to explore "where violence leaves us—or rather, how violence doesn't leave us."Through examining various case studies, I learned that trauma is not necessarily about the way someone is hurt but about how they carry their hurt. I also discovered that the concept of PTSD was developed by mental health professionals who worked with Vietnam veterans.What captured me the most, though, was the concept of moral injury—a term developed by these military therapists after they noticed that some classic PTSD symptoms in vets were sparked not by a reminiscence of physical threat to life but by a profound violation of their moral sensibilities. Moral injury could occur, for instance, after obeying a trusted superior's ...Continue reading...
The Hardship Is Plentiful But the Workers Aren't Few: Evangelicals Unite on Ukraine
20 European groups join as focus shifts to the internally displaced and their long-term trauma.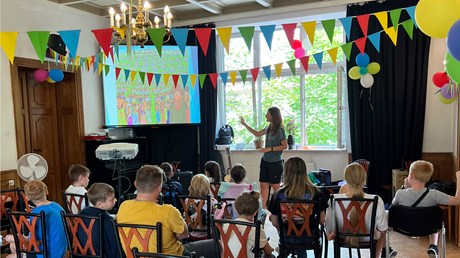 Her mother died of cancer. Her father was killed in the war. When her home in Donetsk was destroyed by a Russian missile, retreating Ukrainian troops brought the eight-year-old orphan and her grandparents and uncle to volunteers serving with the Chernivtsi Bible Seminary (CBS), 680 miles to the west.Their only possessions were the clothes on their backs.Resettled in temporary housing, last month the uncle was called back to the front lines. The girl has been sent to a Christian camp, and the seminary—serving as a ministry hub for the internally displaced—is doing what it can to assist."We did not think that serving a refugee is such a complicated process," said Vasiliy Malyk, CBS president. "But no matter how difficult it may be, we can help them at least with some dignity."It is a team effort, and once tallied the numbers both stagger and pale in comparison to the need.The Alliance for Ukraine Without Orphans (AUWO) has mobilized 3,000 volunteers to provide temporary housing for 6,000 people, mostly women and children. It has evacuated 38,000—more than two-thirds of which have been orphans. Nearly 59,000 people have received some sort of humanitarian aid."When the war started, everyone was focused on responding," said Ruslan Maliuta, a former AUWO president and current network liaison for One Hope. "But then we realized the war is going to last, the crisis is huge, and the response will require us all to work together."To do so, in April the World Evangelical Alliance (WEA) launched The Response—Ukraine Special Taskforce (TRUST), with Maliuta as its leader. AUWO united with Ukraine's Baptists, Pentecostals, and seven other national church and ...Continue reading...
Christianity Today Names Russell Moore Editor in Chief
Longtime publishing executive Joy Allmond also comes on board to advance the vision of the ministry.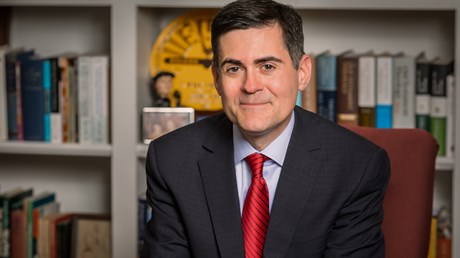 What makes a person great in the world is not the possession of extraordinary talent but a fierce and persistent application of talent, guided by courage and character, toward a worthy objective. What makes a person great in the kingdom of God is, according to Jesus, a spirit of humble servanthood (Matt. 20:26).Which is why I am so deeply pleased to announce that Russell Moore will step into the role of editor in chief of Christianity Today on September 1.That Moore is a person in possession of extraordinary talents is incontestable. He was named dean of the School of Theology at Southern Baptist Theological Seminary when he was a mere 32 years old. Through his books, his articles and podcasts, his public speaking, and his leadership of the Ethics and Religious Liberty Commission, Moore has served as possibly the most prominent evangelical Christian public voice in the country for the past decade. Anyone who has read his writings or heard his oratory will attest to his prodigious natural gifts.But talent alone is not the reason for our excitement. Moore has demonstrated, time and again, the courage to express his convictions and the integrity to live by them. Sometimes this has meant contending for essential biblical and theological truths in the public square. Sometimes it has meant declaring truths to the church that challenge and convict us.He has worked tirelessly to help men and women of evangelical conviction address the sin within our own ranks, whether that is related to idolatry and prejudice or abuse and neglect. Moore has taken on some of the most important and urgent objectives of our time, even when it has meant suffering the slings and arrows of critics both inside and outside the camp.What excites me the ...Continue reading...