From the Archives: When Disaster Strikes
Five articles about control and God's providence amidst natural disasters.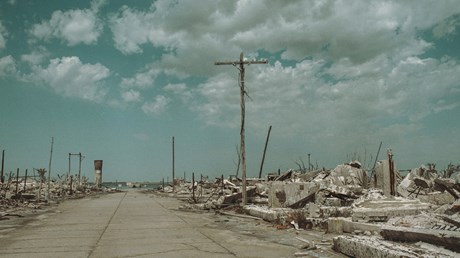 With a hurricane hitting the coast of Florida as well as the aftermath of a hurricane in Puerto Rico, a typhoon in Alaska, and a 6.4 earthquake in Taiwan, September has been a busy month of natural disasters around the world.It can be overwhelming to think about the inevitability of earthquakes and storms. There is possibly nothing more unsettling than natural disasters to remind us of our smallness compared to nature's great power.These five articles remind us to put creation into the perspective of God's providence. As Douglas Estes's 2018 article states, "We grieve over the devastation wrought by storms … we do [what] we all can to help storm victims in Christ's name, yet we still acknowledge even in our grief that 'his way is in the whirlwind and the storm' (Nahum 1:3)."Click here for more from the CT archives.Continue reading...
Don't Leave Migrant Ministry to the Border
Q&A with Sami DiPasquale, head of an El Paso nonprofit, on what the surge of asylum seekers is like on the ground and how the church all over the country can help.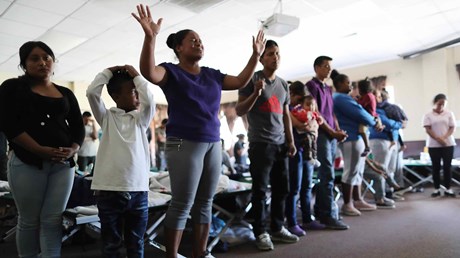 Sami DiPasquale runs Abara, a ministry that works on both sides of the border in El Paso, Texas, and Juárez, Mexico. The ministry has served the surge of asylum seekers, a fraction of whom are now being bused and flown to New York; Washington, DC; Chicago; and Martha's Vineyard in Massachusetts. Some migrants are glad for the free ticket; others allege they were deceived about their destination. About 11,000 migrants have arrived in New York City since May, with the mayor saying that the city's shelter system is reaching a "breaking point." But for ministries at the border, this is business as usual.Thousands of migrants cross the southwestern border each day, and the surge in crossings has led to a record number of arrests this year. About half of migrants arriving are allowed to stay in the United States and pursue asylum claims. The surges in crossings go up and down. Most of those seeking asylum now are Venezuelans, among the millions fleeing a socialist regime. Christian immigration experts and lawmakers from both parties have said that the border shows a need for more judicial resources to process migrants' cases.How should Christians think about the thousands of migrants at the border?Through media and social media, it gets painted like most people are at one crazy extreme or another on immigration, when I think most people are trying to grapple with what they feel is ethically right and compassionate.What's our posture? It's easy for us in the US, at least for those that have been in a stable environment for a few generations, to be thinking about it as "How does God tell us what we do for people that are arriving?" But in so much of the Bible, especially ...Continue reading...
Brother Andrew Changed Me. His Approach Can Change India.
Gandhi wanted Christians to live more like Jesus. "God's smuggler" showed me how.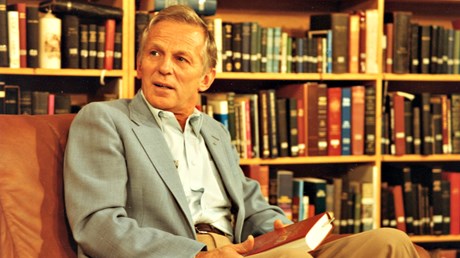 "You must change your thinking," Brother Andrew told me when we first met.He was responding to my "rockstar" reaction as I finally encountered one of my heroes, at a lunch buffet in South Asia in 2000. Like a super-fan, I had blurted out, "I never thought I would meet you." His response was swift, on point, and left me pondering.That was the man: simple, straight-forward, and leaving a large impression. Dressed in a T-shirt and shorts, Brother Andrew listened intently as I recounted my story of how his life had inspired my own journey into Christian ministry.It was the first of many meetings I was privileged to have with him over the following 15 years. Each committed to my journal and fresh in my memory, even as I process the news that this mighty man of God has gone to be with his maker whom he loved and served, never wavering from the call to "strengthen what remains and is about to die" (Rev. 3:2).Brother Andrew was called by God as a young man to go into closed countries and to minister to the church where it was oppressed and lacked resources—especially Bibles. I remember hearing from him that anyone could do what he did, because the power of God was the same. He often said that God has called us to go with his gospel, and that all doors are open to the good news of Jesus Christ. He enshrined this in the name of the organization he founded: Open Doors.What began as a Scripture distribution agency has now transformed into a massive international organization also involved in training, socioeconomic development, research, and advocacy across 60 nations. But its focus continues to be the persecuted Church.I remember Brother Andrew asking us if there was any region ...Continue reading...
Worship Can Sound Like Silence and Feel Like Rest
The Liturgy Collective Gathering aims to offer a reprieve to the leaders responsible for filling the soundtracks of our services.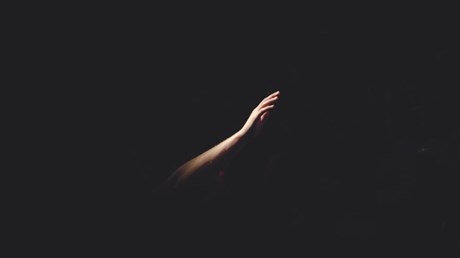 It's easy to find songs and hymns on the theme of rest and stillness. There's Anna L. Waring's "My Heart Is Resting, O My God," Kari Jobe's "Rest," and Fanny Crosby's "Jesus Will Give You Rest," which beckons us: Will you come, will you come?How He pleads with you now!Fly to His loving breast;And whatever your sin or your sorrow may be,Jesus will give you rest.Even with musical selections like these, it can be a challenge to bring rest itself into liturgy and corporate worship. And worship leaders, whose Sabbath Sundays are filled with the work of preparing and facilitating services, aren't always good models of rest in worship.Leaders at the second annual Liturgy Collective Gathering are exploring how to find rest together through liturgy, art, and community, a topic inspired in part by the sense of burnout that has plagued church staff during the pandemic.Initially, Tim Nicholson, music director at Covenant Presbyterian Church in Nashville, envisioned the Liturgy Collective as a culture-renewal project as part of his participation in the Gotham Fellowship program at Redeemer Presbyterian Church in Manhattan. He wanted to design a retreat or conference that would increase cooperation and fellowship between the worship directors at the 30-or-so PCA churches currently based in Nashville."That project fell on its face," said Nicholson, who had hoped for a gathering in 2020. The pandemic abruptly put his plans on hold.As gathering and travel became safer, he and fellow leaders were eager to come together for worship and encouragement after a difficult two years."Coming off of COVID-19, there was this need to get together," ...Continue reading...
I FORGOT TO SAY … JOHN 7:37-39, THE HOLY SPIRIT!
Do the math! In verse 37 of our Text Jesus invites us to come get a drink. (Meaning Believe on Him as the Son of God, accept Him as our personal Saviour.) "If any man thirst, let him come unto me, and drink." Then immediately (verse 38) that one drink, one swallow maybe, had produced […]