'Build with Care'
Counting the Cost of Paying Ransoms for Missionaries
A Haiti kidnapping raises questions about no-payment practices.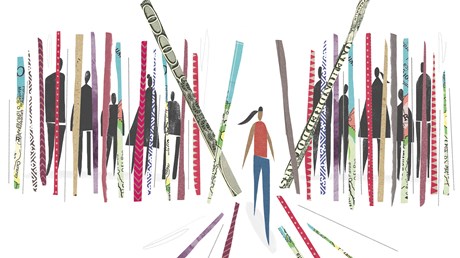 International Christian organizations and missions experts agree it's not best practice to pay kidnapping ransoms.But ransoms do get paid. And the impacts are hard to quantify. The cost is a burden borne by local churches, fellow missionaries, ministers, aid workers, and the many people they hope to serve.A thousand dollars or a hundred thousand might tip the scales for kidnappers in the future, as they weigh whether to abduct more people. But one payment—or two, or three—might not tip the scales at all.Three members of a group of captive Christian Aid Ministries workers were released last December by a Haitian gang known as the 400 Mawozo, after someone outside the Anabaptist organization paid the kidnappers. It's unknown how much money the gang received, though the final amount was likely only a fraction of the original $1 million per person they demanded.The remaining missionaries escaped. But money did exchange hands for three of them. As experts have assessed its impact over the past year, they haven't reached a consensus on what it means for the future of missions in Haiti.For some, it seems that the security situation in Haiti has deteriorated so significantly that paying one gang to release three missionaries had no effect at all."How can you raise the threat of kidnapping any higher? It's already off the charts," said Scott Brawner, president of Concilium, an organization that helps international Christian ministries assess risk. "Whether a ransom has been paid or not has not raised the threat of kidnapping. There are multiple kidnappings of Haitian nationals on a daily basis."More than 100 people in Haiti were kidnapped the same month as the Christian ...Continue reading...
How to Greet the End of 'Roe'
Faithful responses to the Supreme Court decision should involve new care practices.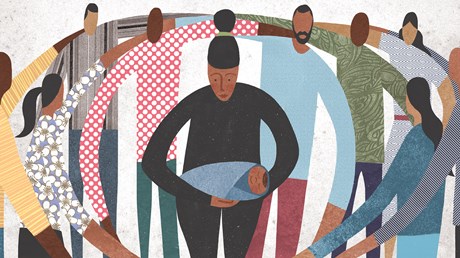 One of the best parts of attending Perimeter Church in north Atlanta was seeing the parking lot for young families. Industrial-sized vans pulled in each Sunday and poured forth children. These were not shuttles that gathered youngsters from local neighborhoods but single-family vans filled with children who had been adopted domestically and internationally, many with special needs.Perimeter families have adopted over 100 children in the past 13 years, due in large measure to a ministry incubated in the church. Named for the declaration in Psalm 68:6 that God "sets the lonely in families," Promise686 has supported nearly 500 adoptions through grants and other assistance. The ministry supported the adoption of my daughter, whose congenital heart defect probably would have been fatal if she had been left in China's state orphanage system.Ministries such as Promise686 will be critical now that the US Supreme Court has overturned Roe v. Wade. We celebrate the ruling in Dobbs v. Jackson. The sanctity and dignity of all human life remains the preeminent moral issue of our time, and five decades of calling evil good has distorted the moral vision of our culture. Overturning Roe is a testament to a long faithfulness, passed down from parents to children to grandchildren, to fight for the lives and dignity of people in all stages of development. It could be the most significant moral achievement of a generation.But what will a faithful response to success look like? Overturning Roe sends abortion policy decisions back to the states, and many will prohibit or have prohibited abortion. In the words of Jedd Medefind, president of the Christian Alliance for Orphans, "Many children will be born that would have been ...Continue reading...
Goodbye Roe v. Wade: Pro-Life Evangelicals Celebrate the Ruling They've Waited For
Supreme Court: The landmark abortion-rights case was "egregiously wrong and on a collision course with the Constitution from the day it was decided."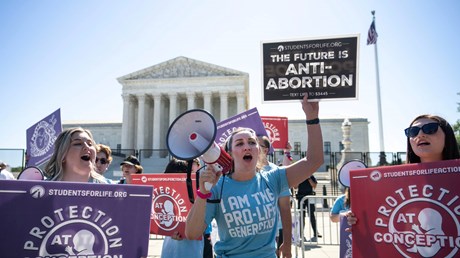 Roe v. Wade—the Supreme Court decision that mobilized generations of pro-life activists and shaped evangelicals' political engagement for half a century—has been overturned.Millions have marched, protested, lobbied, and prayed for the end of the landmark abortion rights ruling. After 49 years, and more than 63 million abortions, the time has come.Christian leaders called the ruling "once unthinkable" and marked today as "the day we have all been waiting for" and "one of the most important days in American history.""We hold that Roe and Casey must be overturned," wrote Justice Samuel Alito for the majority. "The Constitution makes no reference to abortion, and no such right is implicitly protected by any constitutional provision."The Dobbs v. Jackson Women's Health decision was 6 to 3, with Chief Justice John Roberts concurring with the majority. The opinion of the court closely resembled an Alito draft leaked last month.The decision is the result of a trio of conservative justices appointed during Donald Trump's presidency: Neil Gorsuch, Brett Kavanaugh, and Amy Coney Barrett.Evangelicals have been the religious group most opposed to abortion and most eager to see Roe overturned. While abortion was never evangelicals' only issue, in the voting booth it often outweighed all other concerns. Some supported Trump despite moral misgivings in hopes he would deliver on his promise to appoint justices that would finally overturn Roe and the subsequent Supreme Court decision that affirmed abortion rights, Planned Parenthood v. Casey.The political calculation appears to have paid off. The three new justices joined Alito and Clarence Thomas ...Continue reading...
'CHAOS': Susan Collins SLAMS Gorsuch, Kavanaugh
Sen. Susan Collins (R-ME) said Supreme Court Justices Gorsuch and Kavanaugh were inconsistent with their promises following the overturning of