What to Know About Indonesia's New "Blasphemy Reporting App"
It was recently announced that Google agreed to list an app created by the Indonesian government allowing users to report alleged "blasphemy" to authorities. The app is called "Smart Grip" (locally known as "Smart Pakem"), and is available in the Google Play store. What does this mean, and what are we to think of this? First, some background, and then discussion of the app.What are blasphemy laws?Blasphemy laws generally prohibit and punish insults to religion. They are often abused when allegations of blasphemy are made against religious minorities—often with no evidence—to settle personal disputes. Asia Bibi, the Pakistani Christian woman convicted and sentenced to death for blasphemy after a dispute with a Muslim coworker, was prosecuted after an allegation that she committed the crime (she has since been released, to the tune of much public hostility).How does Indonesia view blasphemy?Indonesia criminalizes blasphemy. Article 156 of the penal code states it is illegal to "publicly give[] expression to feelings of hostility, hatred or contempt." Maximum punishment for this crime is four years. Article 156(a) goes further, prohibiting one from "deliberately . . . giv[ing] expression to feelings or commit[ing] an act" which is "at enmity with, abus[es], or stain[s] a religion . . . with the intention to prevent a person to adhere to any religion based on the belief of the almighty God." Maximum punishment for this crime is five years.What effect have these laws had?Among other cases, Jakarta's former governor, a Christian, was imprisoned for blasphemy last year, and it was only recently announced he would be released. A Buddhist woman was also convicted of blasphemy after complaining about the noise level of a neighborhood mosque's loudspeakers.How did the app come into being?Development of the app was requested by the Indonesian government, and it was created by Jakarta's High Prosecution Office (it has also been reported that a body charged with "religious oversight" in the Indonesia Attorney General's office launched the app). This is a dangerous, anti-religious freedom office, according to experts, yet it has been approved by Google for listing in its app store.What does the app do?It allows users to report, directly to the government, groups practicing unrecognized faiths or unorthodox interpretations of Indonesia's six officially recognized religions, including Islam, Hinduism, Christianity, and Buddhism.What are the implications?Religious persecution in Indonesia likely to increase if this app is used. No doubt, variations of Christianity displeasing to Muslims and others are likely to be reported. But others will be affected too. One of the groups described as "deviant" on the app are the Ahmadiyah, a peaceful group of Muslims with adherents around the world (including the U.S.), but who are viewed as heretical by many other Muslims. Indonesia has many Muslims—such as those represented by Nahdlatul Ulama—who do not want to see a spread in the use of blasphemy laws. They have even publicly criticized developments like the recent conviction of a Buddhist woman for blasphemy. But hardline, violent Muslims are on the rise in Indonesia, and this app will only aid them. If they are allowed to continue to grow, Indonesia could turn out like Pakistan in the future—with not just one, but many Asia Bibi's of its own.What has been the reaction to the app?It has drawn widespread backlash from diverse quarters, creating an unusual alliance against it—from Robert Spencer to Human Rights Watch and the "friendly atheist" blog. It does not seem that Google has publicly responded to news inquiries or criticism yet.
Christianity Today's 2019 Book Awards
Our picks for the books most likely to shape evangelical life, thought, and culture.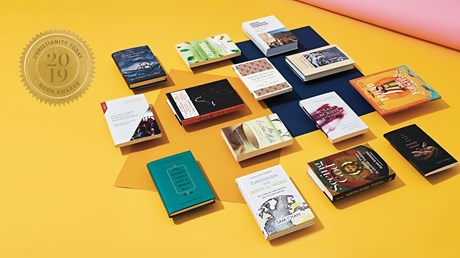 There's a funny graphic making the social media rounds that confirms a truth universally acknowledged, at least by bibliophiles. Under the heading "Do I need more books?" sits a pie chart partitioned into a big slice (in teal) and a much smaller slice (in yellow), representing the dueling impulses in play. Predictably enough, the teal portion depicts the overwhelming urge to answer with an emphatic "YES." But then we confront the nagging, still small voice of conscience, whispering ever so delicately, "also YES, but in yellow."As someone who owns a perfectly appropriate, not even slightly excessive, but still fairly large number of books, I know the feeling. Several years ago, I was part of a book club at church. We were discussing a book about books (Tony Reinke's Lit!: A Christian Guide to Reading). At some point, I asked whether anyone else ever felt guilty about devoting too much time to reading, given all the other callings God places on our lives. One young woman in the group thought the question revealed more about the bookworm bubble I inhabited than any spiritual dilemma Christians commonly face. And of course she was right! (Thank goodness that levelheaded young woman later saw fit to become my wife.)If only through gritted teeth, you can usually get me to concede the sinful temptations that bookaholism encourages. Like any good gift, reading can be overindulged. But each year, as I set the table for another book awards banquet, I try to ease up on the introspection, adopting the literary equivalent of the "calories don't count" mindset that fuels so many satisfying Thanksgiving and Christmas dinner binges.During book awards season, at least, the ...Continue reading...
Chance the Rapper Shares a 'Private Prayer' from His Bible Reading Break
The Chicago musician begins his first sabbatical with a famous 80-year-old devotional.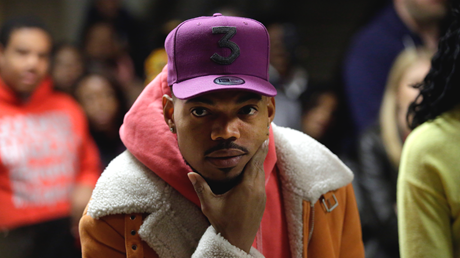 After years of referencing his Christian faith on social media and in his Grammy-winning hip hop albums, Chance the Rapper has set out on a sabbatical to study and meditate on God's Word.He shared a glimpse of his morning devotions—a page from Scottish theologian John Baillie's A Diary of Private Prayer—with 9.2 million followers on Instagram on Monday.The 25-year-old rapper posted a picture of the second day of the devotional, a prayer entitled "Continued Dependence Upon You" [full text below].A Diary of Private Prayer reflects the personal religious practices developed by Baillie—a longtime seminary professor and church leader in Edinburgh in the mid-20th century. He and his brother Donald were considered among the greatest mediating theologians of their day. The book has sold more than a million copies in 20 languages since it was released in 1937.Chance's venture into Baillie's best-known work comes a few days after the musician told fans he'd be traveling out of the country on his "first sabbatical" and would be dedicating the time away to studying Scripture."I'm going away to learn the Word of God which I am admittedly very unfamiliar with. I've been brought up by my family to know Christ but I haven't taken it upon myself to really just take a couple days and read my Bible," he stated."We all quote scripture and tell each other what God likes and doesn't like but how much time do we spend as followers of Jesus to really just read and KNOW his Word. I'm definitely guilty of not devoting time to it."Over the weekend, he also posted on his Instagram stories a picture of the cover of Tim Keller's ...Continue reading...
Russell Moore: Putting the Family First Puts the Church at Odds with Jesus
He came to divide sons from their fathers and daughters from their mothers—not to promote "family values."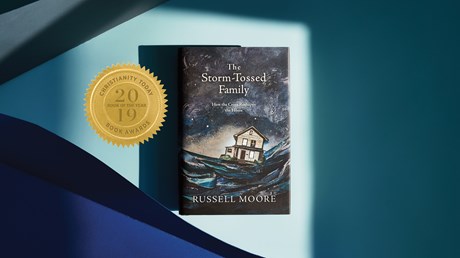 An excerpt from CT's Beautiful Orthodoxy Book of the Year. Here's the full list of CT 2019 Book Award winners.When many people think of North American Christianity, one of the first words that come to mind would be family. Part of that is good, necessary, and unavoidable for a church on mission. If we are going to disciple people, we must teach them to keep themselves from idols (1 John 5:21), and many of the idols of our age come under the rubric of allegedly freeing people from the "constraints" of family responsibility and even family definition. When the outside culture valorizes sexual promiscuity, gender confusion, a divorce culture, and the upending of marriage, then the church must work hard to articulate a different vision. There is a danger, though, that comes with any mission, and this one is no exception.The outside world is interested in order and stability. In that sense, the world can see the value, in most cases, of "The Family" in a way that it would not see the value of, say, the doctrine of justification by faith. Churches can talk about the family, then, in ways that seem immediately relevant even to their most metaphysically disinterested neighbors. With the secularizing of Western culture, many churches find that their neighbors simply aren't asking questions like "What will I say when God asks me, 'Why should I let you into heaven?' " They find people are asking, "How can I find sexual fulfillment if I'm not married?" or "How can I stop arguing so much with my husband?" or "How can I relate to my kids during the teenage years?" For many churches, the family then becomes the point of contact with ...Continue reading...
Karen Swallow Prior: Good Books Make Better People
Why history's wisest figures have seen a connection between reading well and living well.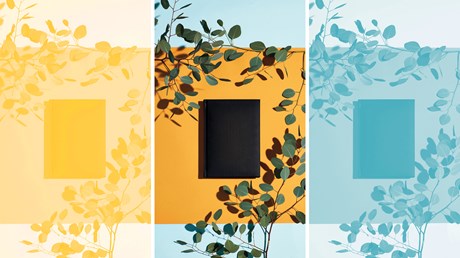 When I was a young girl, I gathered up all my books from my bedroom, carried them downstairs into our finished basement, arranged them on a bookcase, and opened my own little library. I'd like to say I did this in order to let my friends check out the books to read, but I think it's more accurate to say that I made them do it. Now as an English professor, I make my students read books, and it has been both my passion and my job to encourage people to read widely.When I began teaching, I found I had to become a kind of apologist for literary reading. Some of my Christian students (along with their nervous parents) were wary of reading "worldly" literature by authors who, perhaps, were hostile to the Christian worldview. As a young professor at an evangelical university, I developed an approach to teaching my classes that began with a biblical basis for reading literature, including literature that is not necessarily "Christian." I came to relish every opportunity to teach my students (and sometimes their parents) how such reading ultimately can strengthen one's Christian faith and worldview. I became an evangelist for reading widely.Then, over the past several years, something began to shift. Now nearly everyone seems to be reading more—and more widely. I seldom encounter students who have been sheltered from diverse points of view, transgressive ideas, or atheistic arguments. Or even Harry Potter. Between blog posts, Twitter feeds, listicles, and long-winded Facebook rants, everyone seems to be reading something most of the time—right from the palm of their hand. Yet we don't seem to be better readers. In fact, we seem to be worse. (Just spend two minutes following ...Continue reading...