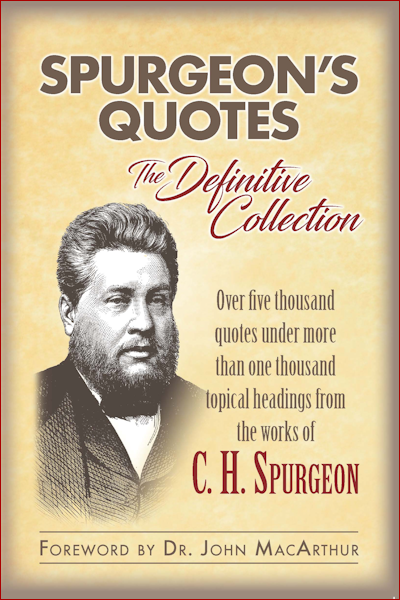 Kerry Allen's definitive collection of Spurgeon quotes is now available from Kress Biblical Resources. For a limited time you can get a 45% discount when you use the promo code SPURGEON.
by Colin Eakin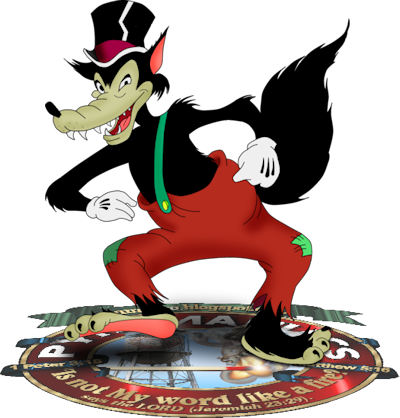 n a prior post, we reviewed Christ's warning as He concluded His Sermon on the Mount (Matt. 7:15): "Beware false prophets, who come to you in sheep's clothing but inwardly are ravenous wolves." For the climax for His sermon, Jesus underscores the vital need for spiritual discernment, and warns His listeners that their main threat would be wolves dressed up as sheep, seeking to devour the flock. His next statement tips his listeners as to reliable wolf identification (Matt. 7:16-17, 19): "You will recognize them by their fruits. Are grapes gathered from thornbushes, or figs from thistles? So every healthy tree bears good fruit, but the diseased tree bears bad fruit . . . Thus you will recognize them by their fruits."Successful professional card players strive to hide any indication of the strength or weakness of their hand from their opponents. At the same time, they seek to discern inadvertent signals from those same opponents which might reveal the content of the hands arrayed against them. Such an inadvertent signal is known as a "tell." It is the subtle yet defining tic or characteristic that divulges to the wary and proficient player what cards his or her opponent is holding. The "tell" gives the opponent's hand away. It yields information that tips observant players how to play their hands for optimum success.As it turns out, Jesus declares that spiritual wolves have their own "tells," particular features in their teaching and ministries that reveal to the discerning believer danger lurking in the guise of a sheep. According to Jesus, if you become skilled at interpreting the fruits of a wolf, you will become expert at their identification. And the stakes could not be higher: the risk of spiritual ruin is at stake. So if it matters to the Good Shepherd to highlight these lupine distinctions at the conclusion of His momentous sermon, it should matter to His followers to remain on the lookout for them (cf. Acts 20:28-30).So, when is a church is being led by a wolf? What are the typical fruits that will manifest this deception? Here are some wolf "tells" for which to be on the lookout* (one point per item):Favors sermons on cultural trends and pop psychology over matters of theological orthodoxy (Jude 3).Structures sermons more for their entertainment value than for their biblical weight (2 Tim. 4:3)Sermons often feature more quotes from "experts" than Bible verses (2 Pet.1:3-4; 2 Tim. 3:15-17).When the Bible is quoted, a "favorable" translation (e.g. The Message) and a predictable editing process is employed so as to remove any potential offense (Rev. 22:19; Deut. 4:2).Sermons are devoid of any messy and culturally disquieting terms such as Satan, spiritual warfare, and the like (Luke 10:18; 22:31; Rev. 2:13; Eph. 6:12).Believes Jesus taught His disciples how to be truly good (Mark 10:18; Luke 18:19).That the Word of God might do the work of God is a completely alien concept (Jer. 23:29; Isa. 55:11).Prefers the term "Jesus-followers" to "Christians" (presumably because of an assumed pejorative connotation associated with the latter) (Luke 9:26; Gal. 6:12).Believes Jesus-followers are to work to preserve the Earth (2 Pet. 3:10).Has no problem with yoga (1 Cor. 10:20; Ex. 20:3-5).Denies any enduring plan of God for ethnic Israel (Jer. 31:31-37; Rom. 11:26).Believes theistic evolution is the best lens by which to interpret God's creation, contrary to the specific words of Jesus (Mark 10:6).Rejects the concept of penal substitutionary atonement as central to Jesus' mission and to the penitent believer's salvation (Isa. 53:10-11; 2 Cor. 5:21).Obfuscates the path to salvation (Rom. 10:9-10).Reveres the writings of ancient and modern mystics and philosophers (Col. 2:8).Believes Jesus-followers have much to learn from other religions (Deut. 32:17; 1 Cor. 10:20).Believes what one does for God affects one's standing before Him (Rom. 5:1-2).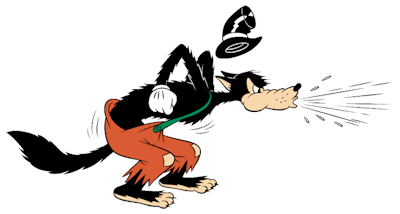 Believes the good works of unbelievers are pleasing to God (Isa. 64:6; Prov. 15:8, 29; 28:9).Believes one can serve Jesus prior to believing the right things about Him (John 6:28-29).Misconstrues the "abundant life" Jesus came to bring with ideas of "material equality" and defense of "individual rights" (John 10:10; Luke 9:23-25; 12:13-15).Fails to differentiate between the saved and the lost in any audience (Col. 1:13).Teaches as if terms such as "condemnation," "born again," "justification," and "propitiation" are antiquated and unhelpful (John 3:3, 18, 36; Rom. 3:24-25; 1 John 2:2).Avoids any public rebuke of sinful trends in culture (John 7:7).Underestimates the holiness of God (Lev. 10:1-2; 2 Sam. 6:6-7).Overestimates the ability of sinners to search for God (Ps. 14:1-3; Rom. 3:11).Papers over doctrinal differences in the search for ecumenical alliance (2 John 9-11).Believes the world's response to Jesus is evidence of His importance and credibility (John 7:7; 15:18).Believes "discoveries" about the world must impact one's understanding of the Bible (i.e. the so-called "God of Two Books" perspective) (Ps. 2:1-4).When so-called science contradicts a clear biblical statement, inevitably the meaning of the biblical statement is reappraised (Eph. 4:14).Favors love over truth (1 Pet. 1:22).Teaches as if the style or manner by which a message is delivered determines the impact of the message (Matt. 13:1-9; Mark 4:26-29).Thinks secular leadership strategies are both helpful and necessary in order to grow the Church (Matt. 16:19; 1 Cor. 2:1-5).Insists the message must be contextualized to the audience (Acts 2:9-40).Thinks grace (not falsehood) is the opposite of truth (Eph. 4:25; Rev. 22:15).Mistakenly (and routinely) uses the term "justice" when meaning mercy (Isa. 30:18).Believes Revelation is historical and Genesis isn't (Mark 10:6; Luke 24:27; Rev. 1:3).Runs in a wolf pack (i.e. references the teaching, endorses the books, and speaks at the conferences of known wolves) (2 Pet. 2:1-3).Believes the gospel is not only what Christ did for the sinner upon the cross and through His resurrection, but also what the forgiven sinner now does for Christ (Rom. 1:16; 1 Cor. 15:3-4; Gal. 1:6-8; 5:4)Scoring system:1-6 points: Is that howling in the distance?7-12 points: Don't leave any food out13-18 points: Better get some wolf repellent19-24 points: Time to call animal control hotlineOver 25 points: Hmmm, you might not be aware, but there's a wolf jaw clamped around your leg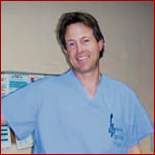 Dr. Eakin is a sports medicine orthopśdic surgeon in the Bay Area and part time teacher at Grace Bible Fellowship Church's Stanford campus ministry. He is the author of God's Glorious Story.*The aforementioned list of wolf "tells" is in no way exhaustive. Please comment as to others you may have witnessed.Acknowledgement: This post was inspired by the blog article "Red lights" posted by Dan Phillips at Pyromaniacs, January 27, 2015. The persistent and pervasive rise of pragmatism in the professing Church today seemed to warrant an update.
Your weekly Dose of SpurgeonThe PyroManiacs devote some space each weekend to highlights from the lifetime of works from the Prince of Preachers, Charles Haddon Spurgeon. The following excerpt is from The Metropolitan Tabernacle Pulpit, volume 22, sermon number 1,300, "Life's need and maintenance." "Have you never, dear friends, had to know that you cannot keep alive your own soul by your own blunderings and failings, when you have resolved to be very wise and correct?" Did you ever get into a self-sufficient state and say, 'ÄúNow, I shall never fall into that temptation again, for I am the burnt child that dreads the fire,'ÄĚ and yet into that very sin you have fallen. Have you not said, 'ÄúWell, I understand that business; there is no need to wait upon God for direction in so simple a matter, for I am well up in every particular relating to it, and I can manage the affair very well?'ÄĚ And have you not acted as foolishly in the whole concern as the Israelites did in the affair of the Gibeonites, when they were deceived by the old shoes and clouted, and the mouldy bread, and asked no counsel of the Lord? I tell you our strength, whenever we have any, is our greatest weakness, and our fancied wisdom is our real folly. When we are weak we are strong. When in a sense of entire dependence upon God, we dare not trust ourselves, we are both wise and safe. Go, young man, even you who are a zealous Christian, go without your morning prayer into the house of business, and see what will befall you. Venture, my sister, down into your little family without having called upon God for guidance, and see what you will do. Go with a strong resolve that you will never be guilty of the weakness which dishonoured you a few days ago, and depend upon the strength of your own will, and the firmness of your own purpose, and see if you do not ere long discover to your shame how great your weakness is. Nay, try none of these experiments, but listen to the word which tells you "none can keep alive his own soul."And now, should any think that he can keep his own soul alive, let me ask him to look at the enemies which surround him. A sheep in the midst of wolves is safe compared with the Christian in the midst of ungodly men. The world waylays us, the devil assaults us, behind every bush there lurks a foe. A spark in mid ocean is not more beset, a worm is not more defenceless. If the sight of foes without be not enough to make us confess our danger, look at the foes within. There is enough within thy soul, O Christian, though thou be one of the best of saints, to destroy thee in an hour unless the grace of God guard thee and keep thy passions in check, and prevent thy stubborn will from asserting its own rebellious determinations. Oh, what a powder magazine the human heart is, even at the best; if some of us have not been blown up it has been rather because Providence has kept away the sparks than because of there being any lack of powder within. Oh, may God keep us, for if he leaves us we want no devil to destroy us, we shall prove devils to ourselves, we shall need no tempters except the dire lusting after evil which now conceals itself so craftily within our own bosom.
by Hohn Cho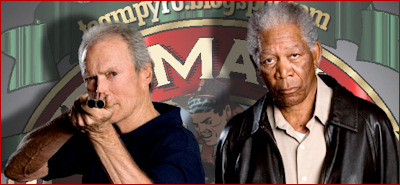 was corresponding with a friend, and he suggested that it could be helpful if more people on the "priority of Gospel clarity and proclamation" side of the current "social justice" discussion were to declare clearly that they were opposed to ethnic partiality and hatred. I appreciated my friend's suggestion, although I also feel compelled to note that such declarations are clear and present and common, whether in many of the articles in John's concluded blog series on GTY, or his developing sermon series on this topic, or the Statement on Social Justice and the Gospel itself, which clearly affirms "that racism is a sin rooted in pride and malice which must be condemned and renounced by all who would honor the image of God in all people" and denies "that treating people with sinful partiality or prejudice is consistent with biblical Christianity" and also denies "that the Bible can be legitimately used to foster or justify partiality, prejudice, or contempt toward other ethnicities."Even so, I appreciated the suggestion because as we know from 2 Peter 1:12, reminders of basic truths can be helpful. On that note, I greatly appreciated this recent series (starting here) on The Cripplegate by Jesse Johnson, regarding the sinfulness of American slavery. Moreover, in an intense discussion where a charitable willingness to believe and hope all things per 1 Cor. 13:7 can often be in short supply, I think it is also helpful to reiterate points like these so that it's easier for all of us to remember that we have certain genuine convictions in common. This, in turn, may lead to a discussion environment that is hopefully different from the intense partisanship of the world, where everyone who makes the complex ethical calculation associated with voting and comes down a certain way is dismissed, or even derided and condemned, as a racist, a naÔve vote wastrel, or an enabler of murderers.Indeed, just as the "social justice" advocates don't seem to appreciate being labeled as cultural or even actual Marxists—something which I take great care not to do, by the way, although I think it is fair game to point out that some of the language and rhetoric and even goals can at times sound similar—I take exception to relatively regular claims that people like me are only winking at ethnic partiality and hatred, or merely citing our opposition to those things as a talisman to ward off criticism, or don't really hold earnest biblical convictions but instead are trying to "curry favor with whites" or similar nonsense.The simple truth is that ethnic hatred and partiality—or to use a common term that I no longer prefer, racism—is sin. We see this clearly in verses such as Galatians 3:27-28, Colossians 3:11, 1 Peter 2:9, 2 Corinthians 5:16, James 2:9, and Acts 10:34-35, among others. And when we see something called out clearly as sin in the Bible, it is appropriate and righteous to hate that sin. I will go a step further and say that from my point of view, ethnic hatred and partiality is sin so major, sin that is so disruptive to the unity of the Body of Christ, that clearly established and unrepentant sin of this nature would be appropriate in many cases for steps three and four of church discipline. Certainly God took this sin very seriously when he struck Miriam with leprosy for objecting to Moses' marriage to a Cushite woman in Numbers 12:1-10!On that note, even today, we often see this sin manifest in objections to marriage or engagement to, or even dating of, a person of a different ethnicity. Having spent over 13 years in ministry primarily among and to single adults, I've seen this phenomenon quite a bit more than I'd like, and I'd sadly wager that the occurrence of it is perhaps more common in the conservative evangelical church than the world, owing in part to any conservative institution's natural suspicion of, and slowness to, change. Even more sadly, I've tended to witness objections to interethnic marriage arising out of Asian communities more often than any other, particularly among East Asian parents and grandparents (although a bit less often in second—and later—generation Japanese Americans, perhaps).With that said, we have seen very positive movement over the decades, and approval of "interracial" marriages in the US has increased from 4% in 1958 to 87% in 2013, representing "one of the largest shifts of public opinion in Gallup history." Hopefully this approval trend continues, and although the pervasive reality of sin means this number will never go to 100%, if the Lord tarries, it's entirely possible the current obsession over issues of ethnicity may fade significantly as generations pass. After all, it ought to be quite a bit more difficult to sustain bigoted views of other ethnic groups when you yourself, and most of the people around you, might well have ancestors within that very ethnicity!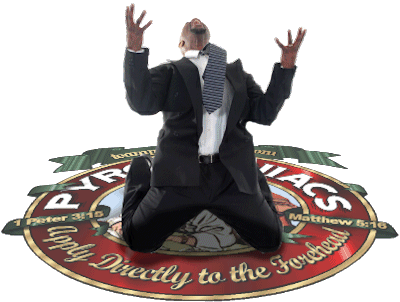 For those whose lingering prejudices or presuppositions cause them to lag behind both the US approval rate and the Bible, however, I've often found that asking heart questions on this topic can be far more revealing and convicting than any efforts to root out secret heart sin by either accusing entire groups of people or pressing disputed factual claims about implicit bias or socioeconomic factors. If you're single, how would you feel about marrying a person from a different or vastly different ethnicity? If you're married, how would you feel about your kids, or any younger single person you care for, marrying a person with differing types and amounts of melanin in their skin? Few questions are as viscerally helpful, I believe, in exposing people's hearts toward those of other ethnicities. And if even the thought causes revulsion to rise up within someone, that person might have to face the possibility that his or her response is something more dangerous and sinister than an innocent preference.All of the people I know personally who have been engaging in the "social justice" discussion earnestly and utterly deplore and reject the sin of ethnic partiality and hatred. And yet my perception is that many people on the "social justice" side of the discussion tend to question or doubt that fact, simply because some of us might:hold differing convictions regarding the role of the corporate church versus the role of individual Christians; orprioritize the murder of the unborn—many of whom are ethnic minorities—over socioeconomic progress in an already wealthy nation like the US; orcherish our Christian liberty and freedom of conscience to the extent that we refuse to have our consciences legalistically bound by what others think we need to be doing with our own time, money, and resources; orinsist that the sin of partiality is not unique to dominant or majority groups, as I attempted to show in my article criticizing modern affirmative action as unbiblical partiality; orobject to broad-brushed efforts to either speak for or indict entire groups of people; orreject attempted heart—and mind—and motive—reading by many "social justice" advocates which we believe is in violation of 1 Corinthians 4:5 as well as chapter 13 on love; orquestion or even dispute the implicit assumptions and assertions that are accepted as closed matters of fact by many "social justice" advocates despite the existence of studies, data, and evidence that often support contrary views; orperhaps most importantly, urgently warn against the Gospel confusion and distraction that might arise whenever "social justice" advocates attempt to raise their issues to the level of a "Gospel issue" (and see this excellent article by Kevin DeYoung on this very topic, although to be candid, I think he was being polite to the "social justice" side of the discussion by saying "it depends" . . . note that he rejects all attempts to make social justice into a Gospel issue except perhaps for one very narrow slice that constitutes a small minority of "social justice" rhetoric).My hope is that as we all process through the various aspects of this discussion, we do so in a way that honors the Lord and upholds biblical speech and conduct, even as we strive to believe the best of our brothers and sisters, and appreciate that although each of us may have earnest and genuine convictions, in the vast majority of cases, they don't suddenly turn our siblings into enemies.

Your weekly Dose of SpurgeonThe PyroManiacs devote some space each weekend to highlights from the lifetime of works from the Prince of Preachers, Charles Haddon Spurgeon. The following excerpt is from The Metropolitan Tabernacle Pulpit, volume 14, sermon number 831, "The altar."
"The sin of this age is idolatry. The whole tendency of this generation is towards the setting up of other than spiritual altars."I must not forget, in speaking of the form of the altar, also that as the observer passed round it, he would be constantly struck with its bespattered appearance. Entertain not the notion the tabernacle and the temple must have been very pleasant places'ÄĒwe can scarcely imagine anything that must have been more awe inspiring, and even revolting to the mind of the observer, than the court of priests, when sacrificing was being carried on. It must on great occasions have resembled a butcher's shambles, with the addition of smoke and fire. And this brazen altar was so frequently besmeared with blood, and so constantly were bowl-fulls of warm gore thrown at its base, that it must have presented a very ghastly appearance. This was all to teach the observer what a dreadful thing sin is, and how it can only be put away through suffering and death. The Lord did not study attractive aesthetics, he did not prepare a tabernacle that should delight men's tastes; it was rich indeed, but so blood-stained as to be by no means beautiful. No staining of glass to charm the eye, but instead thereof the inwards of slaughtered bullocks. Such sights would disgust the delicate tastes of the fops of this present age. Blood, blood on every side; death, fire, smoke and ashes, varied with the bellowing of dying beasts, and the active exertions of men whose white garments were all crimson with the blood of victims. How clearly did the worshipers see the sternness and severity of the justice of God against human sin, and the intensity of the agony of the great Son of God who was in the fullness of time by his owndeath to put away all the sins and transgressions of his people! By faith come ye, my brethren, and walk round that blood-stained altar, and as you mark its four-square form and its horns of strength, and see the sacrifices smoking thereon acceptable to God, look down and mark the blood with which its foundations are so completely saturated, and understand how all salvation and all acceptance rests on the atonement of the dying Son of God.
by Samuel SeyNote from Phil: Samuel Sey is one of my favorite bloggers, writing—always with keen insights and pithy prose—at "Slow to Write." We've invited him to join the team here. He's weighing the opportunity, so be kind to him—at least until he commits. He recently interviewed me for his blog. I decided to mirror the interview here, because I liked his interview questions so much.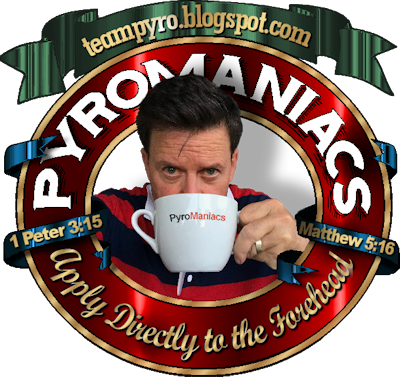 love listening to people. I love learning from people. And the most effective way to listen and learn better, is to ask questions. So today, I'm starting a new series called Seven Questions With. In this series, I will be interviewing some of the most interesting people who shape how we think of Christ, culture, and more.Phil Johnson has been shaping how I think about Christ and culture for years. He is the Executive Director of Grace to You and he has edited John MacArthur's books since the 80s. He is an elder at Grace Community Church in California and is the founder of Spurgeon.org and the blog, Pyromaniacs.net. And I am thrilled to interview him today. I intended on asking him just seven questions, but that wasn't enough. Phil Johnson had too many interesting things to say, so I asked him four more.Sir, you've been a consistent voice against false teaching within evangelicalism for many years. From the first time I read your blogs on Pyromaniacs in 2008 to your appearance at Wretched Radio earlier this week, you've been a strong critic of the emerging church, seeker sensitive movement and the prosperity gospel. Still, I was surprised to hear you say once that "the modern church needs a reformation more than the church of the middle ages."What makes you believe that? And what would this reformation look like?Luther's ire was ignited by Tetzel, a papal fund-raiser who plundered Germany's poor by selling indulgences (false promises of divine clemency). Tetzel was collecting cash to build St. Peter's Basilica in the Vatican, fleecing the poor just to add to the opulence of the Papal See.And look where we are now. Protestant Christianity has dozens of Tetzels who appear on TBN nightly, bilking poor people out of money with the promise of financial prosperity, and TBN festoons all their studios in an even more tawdry style of opulence than that favored by medieval Rome.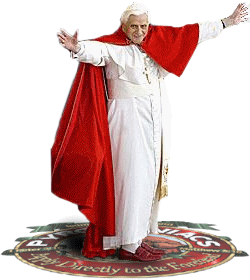 One of the tools of Tetzel's double-dealing was a trite bit of doggerel: "As soon as the coin in the coffer rings, the soul from purgatory springs." Today's evangelicals have abandoned classic hymnology and psalmody in favor of generically romantic-sounding sentimental love songs that are just as false as (and much more banal than) Tetzel's little rhyme.Evangelicals for the most part have abandoned their Protestant forebears' core doctrinal distinctives in favor of whatever happens to be popular at the moment—political causes, cultural phenomena, memes, movies, methodologies, and other values borrowed from the world. And yet the typical evangelical leader aggressively lobbies for more of this kind of "contextualization" while winking at (or cheerleading for) the dumbing down of our doctrine.You are one of the authors of the Statement of Social Justice and The Gospel, what prompted the statement? Why is it necessary? "Social justice" is well-known terminology borrowed from secular political discourse, with long-established implications. As such it opens the door wide for the ideology that was being promoted by those who coined the term. I'm not suggesting that every evangelical now talking about "social justice" would favor the redistribution of wealth or other Marxist values—or even old-school "Social Gospel" doctrines—but some do go that far and further. (I'm thinking, for example, of Sojourners, the radical remnant of the Emerging Church movement, and scores of angry evangelical "progressives" whose footprints are all over Twitter.)I've always believed it is dangerous and foolhardy for Christians to let secular culture help shape our message and set our agenda. When that happens, it always pushes the gospel to the background while giving center stage to whatever the world is concerned with at the moment. In this case, loud voices are insistent that social justice is a gospel issue. Some have even said those of us who are not on board with the social justice movement don't have the gospel at all. What they then go on to emphasize seems to supplant the good news of the gospel—the promise of forgiveness— with demands, reproofs, and strictures imported from the law.That's spiritually deadly. As I said in a recent blogpost, to treat social-justice activism as an essential tenet of gospel truth is a form of theological legalism. It is not fundamentally different from the teaching of those in the early church who insisted circumcision was a gospel issue.The statement has produced strong reactions. What do you make of the reactions to the statement? What are some of the most encouraging things to come out of the statement? What are some of your new concerns, if any, after the release of the statement? Are there criticisms against the statement that you find helpful?I expected a strong reaction to the statement, even though there's nothing in it that ought to be controversial to anyone who believes the Bible. And in his first response to the statement, Thabiti Anyabwile acknowledged that it contained nothing he could disagree with. I was encouraged by his candor.But the fact that the statement doesn't affirm the rhetoric of the "social justice" movement is enough to make lots of influential people in that movement angry. I expected that. I was surprised, however, by the force of some of the angry reactions. And I was also somewhat caught off guard by the sheer number of people who vandalized the Statement website by pretending to sign the document with profanities and phony names (some of which were overtly racist). It seems some of the champions of "social justice" have a strange idea of what public justice (and obedience to the Second Great Commandment) is supposed to look like.That brings to mind the one new concern I might voice in the wake of the statement's release—namely, that the ideology, rhetoric, and anger currently fueling certain evangelical social justice advocates has already reached an extreme I didn't anticipate. The most radical social justicians (to borrow a term from Darrell Harrison) seem to be predominantly grassroots voices, not people in positions of far-reaching influence. Nevertheless, I fear that such visceral anger (especially in response to a statement admittedly lacking anything terribly controversial) doesn't augur well for the future of the debate.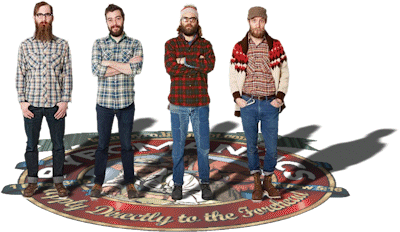 I've been encouraged, however, by the volume of feedback from people who say they are thankful that someone finally put into clear words the concerns that so many of us share.I wouldn't characterize any of the criticisms I've seen as "helpful," except for several critics who have noted that some of the terminology under debate needs to be carefully defined. That's true for both sides. It's the one plea that if heeded well by both sides would help identify who is genuinely committed to biblical principles—and unmask those who might instead have an agenda reminiscent of the "social gospel" fiasco of the modernist era.What do you think will be the outcome of this all? Is the social justice controversy going to be an ongoing issue within the church for a long time? Or is it going to become a non-issue soon?I certainly don't think it will become a non-issue soon. I hope those who support the statement will be patient and hold their ground.My prediction is that those on the social justice side whose commitment to biblical authority is tenuous will react to the Statement in a way that makes their radicalism more obvious. Over time, that will result in a loss of support and momentum for the movement. That's precisely what happened to the Emerging Church Movement in the first decade of the new millennium. And I see many parallels between the two movements.Why do you think evangelicals embraced social justice so quickly? What fault within evangelicalism today made us accept social justice so easily? Was there a precursor to this? What I'm suggesting in my reply to your previous question is that the all-but-dead Emerging Church Movement and the social justice movement have borrowed rhetoric, strategy, and jargon (including "social justice") from the same playbook. In 2010, when the Emerging Church movement seemed to be on its deathbed, I wrote: "With the meltdown of the visible movement, Emergent thinking is being dispersed like so many dandelion seeds into the broad evangelical movement, which was overrun with religious weeds in the first place." The social justice movement is precisely the kind of development I had in mind. And some of the very same evangelical thought leaders and their followers who were angry about my criticisms of the Emergent movement thirteen years ago are now angry at the Statement.I've been reading Charles Spurgeon's words from the Down-Grade Controversy recently, if Spurgeon was alive today, what do you think he would have said about the social justice issue? Are there any words from Spurgeon that relate?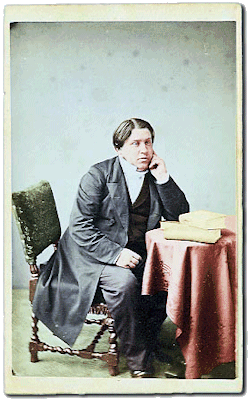 Spurgeon and Charles Dickens were contemporaries, so the workhouses and other class disparities that Dickens lampooned in his novels were facts that Spurgeon witnessed up close and deplored. (He famously founded an orphanage to help with the problem.) He was a classical liberal—an advocate of equal rights for all classes. He was openly hostile to the Tory policies of his time that were designed to perpetuate class distinctions and make political hay off tensions between the classes.Yet he strongly believed that Caesar should "mind his own things, and let the things of God alone," and that Christian ministers should tend to their high calling and not become entangled in public arguments about partisan politics. He described himself as "loath to touch politics at all," and when accused of being too political because he addressed certain moral issues, he issued this challenge: "Take the eighteen volumes of the Metropolitan Tabernacle Pulpit, and see if you can find eighteen pages of matter which even look towards politics; nay, more, see if there be one solitary sentence concerning politics, which did not, to the preacher's mind, appear to arise out of his text, or to flow from the natural run of his subject."He went on to say,"For a Christian minister to be an active partisan of Whigs or Tories, busy in canvassing, and eloquent at public meetings for rival factions, would be of ill repute. For the Christian to forget his heavenly citizenship, and occupy himself about the objects of place-hunters, would be degrading to his high calling: but there are points of inevitable contact between the higher and the lower spheres, points where politics persist in coming into collision with our faith, and there we shall be traitors both to heaven and earth if we consult our comfort by slinking into the rear."In keeping with that policy, Spurgeon actively opposed the chattel slavery of the American south. His outspoken stance cost him ministry opportunities (he never came to America, and Southern hostility to his anti-Slavery statements was one of the chief reasons.) It also cost his publisher sermon sales.But there's no reason to think Spurgeon would affirm any position that treats "white privilege" as something to be repented of. He certainly would have abominated the notion that an entire ethnic group, economic class, or nationality of believers—people covered by the blood of Christ—nevertheless need to confess and repent for sins they themselves never committed, but their ancestors may or may not have been participants in. On the question of guilt for one's father's sins, he wrote,"Is it any business of ours to visit the sins of the fathers upon the children? If any think so, we did not write these lines for them. We would not waste our time upon them. We regard them as eligible candidates for the hangman's post. . . ."You are connected to John MacArthur and Charles Spurgeon, what about these men draw you to them? What are their similarities? What sets them apart? I love the bold honesty of both men, and the fearless way they proclaim what Scripture says, without regard to opinion polls or political correctness. Spurgeon's war against modernism certainly fatigued him and arguably contributed to his early death, but he persisted even though practically every influential evangelical leader at that time tried to take a softer line against modernism than Spurgeon. Spurgeon predicted that he would be vindicated by history, and he was right.In a similar way, John MacArthur has been a steadfast opponent of post-modernism. And though I know he hates the conflict, he loves the truth more than he cares for his own reputation. History will vindicate MacArthur just as it did Spurgeon.Both men had long pulpit ministries in a single church for the entirety of their careers. That alone says something about their love for their flock, and vice versa. They share a birthday as well.You've edited most of John MacArthur's books since the 80s, which of the books was your favourite to edit? Why?Probably The Vanishing Conscience. That book introduced me to John Owen on The Mortification of Sin, and it helped purge my thinking of some latent ideas that I had retained from the days when I experimented with Keswick-style deeper-life doctrine as a college student.I've walked into a bookstore that features all of John MacArthur's books, but I can only buy one. Which one should I buy? That's the hardest question so far. I'm torn between Ashamed of the Gospel and The Gospel According to the Apostles. I might lean toward the latter, because it's not just a polemical refutation of Dallas-style antinomianism; it's also a decent systematic study of soteriology. Working on that book was, for me, an unprecedented immersion in gospel truth—the thing that first made me truly serious about doctrine and precision. And it introduced me to historical theology, which became an enduring subject of interest for me.Ashamed of the Gospel was what provoked my interest in Spurgeon. That book conclusively refutes the stylish pragmatism that permeates postmodern evangelicalism. It's also the full-length answer to your question about what John MacArthur and Charles Spurgeon have in common.In your article "A Gospel Issue?", you explained that social justice isn't a gospel issue. What then are gospel issues? How do we determine what gospel issues are?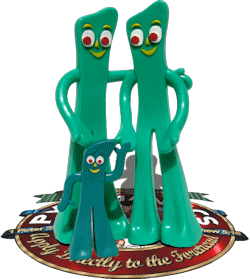 "Gospel issue" is one of those terms that gets thrown around without careful definition—and I suspect that some of those who are most insistent that "social justice" is a gospel issue are purposely vague about what they mean by that, because they frequently equivocate.All true evangelicals confess that the doctrine of justification by faith is a gospel issue. One of the central points Paul makes in his epistle to the Galatians is that if you deny justification by faith, you don't have the gospel at all. Elsewhere, Paul lists the death, burial, and resurrection of Christ "according to Scripture" as primary gospel issues—meaning, again, that if you deny or corrupt any of these, you don't have the gospel.Normally, when we speak of something as a gospel issue, we are identifying truths intrinsic to the gospel message—points of truth you cannot get wrong or deny if you are truly faithful to the gospel. That's what I mean when I say something is a gospel issue—and it's what multitudes understand when they hear the expression. Some people casually apply the "gospel issue" label to just about any idea they think worth defending—and then they justify that usage by saying the idea they are defending is an implication of the gospel.But every enduring truth is ultimately an implication of the gospel in one way or another. And if every truth is ultimately "a gospel issue, then there's nothing distinctive about the gospel—nothing that clearly distinguishes the gospel from the law. That has been precisely the impression people get from most of the evangelical social justice rhetoric. In the article you are referring to I recounted an incident that illustrates why that's such a serious problem. By playing with the expression like that, (by erasing the important distinctions between law and gospel) evangelical social justicians are eliminating a theological clarification without which you can't really even grasp the significance of the gospel.It's hard to overstate how dangerous it is to play fast and loose with the gospel like that. Do you have any questions for me?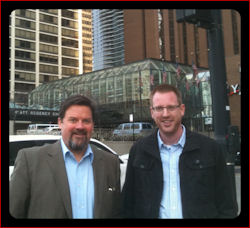 Is Challies really as sweet-tempered as he pretends to be whenever he's around me?Haha, yeah, he is. Whenever I read James 1:19, I think of Tim. He's the most gentle man I've ever met. When I finally grow up, I want to be like him.

by Colin Eakin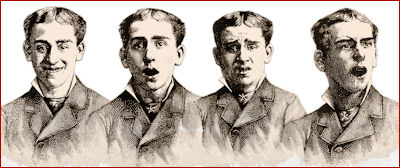 n my previous post, I introduced the topic of spiritual discernment and its appalling absence in the Church today. Despite God's explicit warning (1 Tim. 4:1) that, "in later times some will fall away from the faith, paying attention to deceitful spirits and doctrines of demons," many professing believers do just that. They proceed week to week exposed to noxious instruction that deftly yet decidedly unmoors them from the true Christian faith, blithely unaware of their predicament.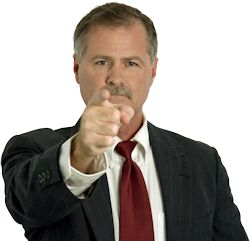 What are these "doctrines of demons," against which the Holy Spirit expressly warns? What is this toxic teaching that jeopardizes the faith of so many? The Apostle Paul provides a framework for its understanding in his critique to the church in Corinth (2 Cor. 11:4; italics added): "For if someone comes and proclaims another Jesus than the one we proclaimed, or if you receive a different spirit from the one you received, or if you accept a different gospel from the one you accepted, you put up with it readily enough."That is the heart of the issue: a large swath of today's professing believers are regularly "putting up" with false teaching on Jesus, His Spirit, and His gospel, with nary a suspicion of harm, let alone any objection or pushback. They come expecting to be shown the narrow path to eternal life, when in fact they are being led down the wide road that leads to destruction (Matt. 7:13-14). For this reason, 2 Corinthians 11:4 may be the most pertinent and yet underappreciated verse in the New Testament in our day, as the categories addressed by Paul remain the three key pillars of demonic doctrine plaguing the Church two millennia hence."Another Jesus"Demonic doctrines all have at their core a faulty view of Christ. Oh, its proponents may make all the right claims about Jesus and His divinity—that He is indeed the Son of God, who died and rose again for the sins of the world. They may endorse and uphold all the confessional statements, and dutifully insist their Christology is fully orthodox. They will prominently feature the name of Jesus in their teaching, and oversee philanthropic church ministries designed and promoted as being Jesus' contemporary "hands and feet." Their Jesus welcomes all who come to Him, helps those in need, exemplifies the humility by which we are to live, brings love to the outcast and highlights mercy in response to wrongs—just as the Bible declares.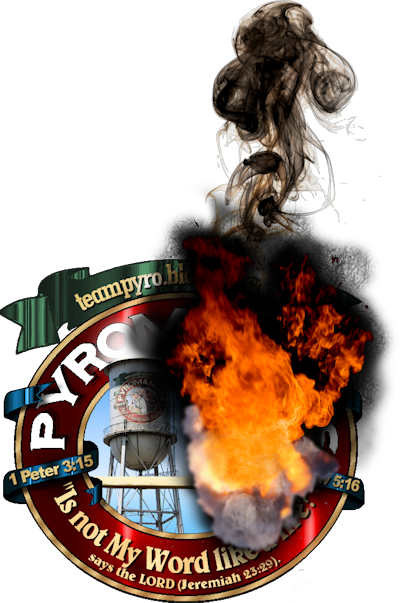 But here's the rub: false teachers who bring "another Jesus" will inevitably exclude those aspects of the Bible's Jesus that don't align with their concept of who He should be. In particular, they will abridge, revise or (most likely) completely omit Jesus' instruction regarding coming judgment. They will ignore Jesus' emphatic warning to fear God, because not only can He kill, but He can also cast whom He has killed into hell (Luke 12:5). Their Jesus does not bring a sword instead of peace (Matt. 10:34), require complete abandonment of all worldly relationships and affections as the price of salvation (Luke 14:26), and promise everlasting punishment to those who do not repent and believe (Luke 13:1-5; John 3:18; 8:24; Matt. 25:46). In no way is their Jesus One who returns, " . . . in flaming fire, inflicting vengeance on those who do not know God and on those who do not obey the gospel of our Lord Jesus" (2 Thess. 1:8). In no sense would He ever supervise the eternal suffering of rebels in hell (Rev. 14:10)."A Different Spirit"When you get Jesus wrong, you inevitably get the Spirit wrong. Why is that? Because the Spirit to which Paul refers is the very Spirit of Christ, whose arrival was predicted by Jesus and timed with His Ascension (John 16:7). This is the same Spirit of Christ who inspired the perfect and inerrant Scriptures (1 Pet. 1:11). He is the Spirit who begat (Luke 1:35), led (Luke 4:1), and empowered Christ throughout His ministry (4:14). He is the very Spirit who regenerates and lives within those who repent and believe in Christ's atoning work (Ezek. 36:26-27; John 7:38-39; Rom. 8:9). And He is the Spirit who convicts the world "concerning sin and righteousness and judgment" (John 16:8).A false Christ thus yields a false spirit—the spirit of the age—and all the attendant errors that reliance upon this spirit brings, including (and perhaps most importantly) invalid interpretation of Scripture. Don't miss this: the true Spirit of Christ is He who guides the believer into all truth (John 16:13). The Bible explicitly states that God's Spirit is necessary for one to know the "deep things of God," as found in His Word (1 Cor. 2:10-13). So when a false spirit is substituted, then all bets are off when it comes to proper biblical understanding. Without the real Spirit of Christ to decode God's Word, all forms of spiritual delusion—though dressed up as faithful biblical instruction—are guaranteed to ensue. Consequently, you will find those who represent demonic doctrines marked by continual reimagining of passages to suit their purposes (the theological term for this is eisegesis, as opposed to exegesis). These false teachers will eschew expository preaching as unhelpful or even as "too easy," and will consult and rely upon their spirit of the age to ensure that none of their pronouncements ever offend popular thinking."A Different Gospel"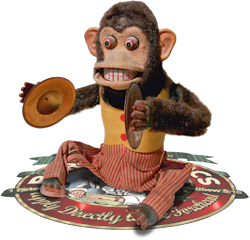 Finally, those representing another Jesus and a different spirit will inevitably bring a different gospel. That such a false gospel can be foisted on those who have already believed and been saved astonished the Apostle Paul (Gal. 1:6-8; 3:1) and should likewise astonish us. Why? Because the true gospel is the most important message of the Bible, and is not at all veiled or obscure. Paul's definition is both pithy and frank (Rom. 1:16): " . . . the power of God for salvation to everyone who believes . . .." The true gospel is all about salvation that comes to every sinner who, by the power of God, believes. That could not be more simple or straightforward. Unfortunately, the gospel is under such tremendous assault from enemy forces today that its defense has never been more necessary—witness recent Pyromaniac posts on this subject by Phil Johnson and Hohn Cho (if you haven't time to keep up with their broadsides against the so-called "social gospel" in the latest controversy, here's a tip: when the gospel you are presented is one focused on present material conditions and earthly injustices, then you've found yourself exposed to "a different gospel").The perpetual and distinguishing mark of any false gospel is the addition of human effort. This is the common denominator in all onslaughts against the true gospel. Just last year, one influential mega-church pastor and author conceded to his congregation that, yes, the gospel involves the death and resurrection of Jesus Christ for the redemption of the world—he'd grant that is true. But then, he added, that wasn't all. For him, as for many, the idea that God might save those who merely repent and trust in His Son's substitutionary atoning work is just too artless, insufficiently redemptive, and, frankly, unbelievable to be everything God requires for eternal life (he contemptuously caricatured repentant faith as some sort of "minimum entrance requirement," in response to which God is obliged to let one into heaven). No, he insisted, there's more to it than that, and went on to emphasize his own "gospel" addition as what we must do for God in response to what He has done for us.But as Pastor John MacArthur has underscored throughout his teaching ministry, the one true gospel is always and only a gospel of divine accomplishment—nothing less and nothing more. Any variations adding some form of human achievement to the mix are fabricated facsimiles which ultimately derive from Satan. No matter the particulars, when human activity is presented as a necessary component of the gospel, it becomes demonic doctrine. The Apostle Paul writes (Gal. 5:4), "You are severed from Christ, you who would be justified by the law; you have fallen from grace." Seek to add your own work to that which Christ has done to save you, and you are doomed. That was true when Paul wrote Galatians, and it remains true today.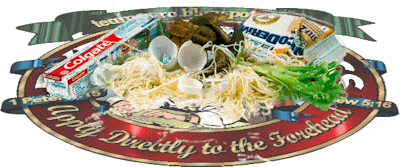 What's Behind Demon Doctrines?Ultimately, these assaults against God's Word—presenting another Jesus, a different Spirit, and a different gospel—are aimed at one target: undermining the truth of God's Word. Since Jesus is full of truth (John 1:14), came to bear witness to the truth (John 18:37), and in fact is the Truth (14:6), since the Spirit of Christ is the Spirit of truth (John 15:26), and since the gospel as found in God's Word is truth (John 17:17), what is clearly in the sights of Satan is truth. Truth is what matters most to God, which is why it is most assailed by His number one enemy. Why such a focused obsession? Because Satan knows if the truth of God's Word can be successfully undermined, then the only manner by which one might be saved (Rom. 10:17) can be thwarted. That has been Satan's strategy from the time his first temptation led to the first sin—"Did God really say?" (Gen. 3:1)—and it remains his modus operandi ever since.Fortunately, God has promised that His truth will endure throughout the ages. As Psalm 119:160 declares, "The sum of Your Word is truth, and every one of your righteous rules endures forever." Meanwhile, knowing the final outcome is secure, true believers are entrenched in a battle with demon forces over God's truth. We are vying against the enemy's doctrines of demons and their core depictions—another Jesus, a different spirit and a different gospel—with the Word of truth God has spoken and now illuminates to those who are His. May those who claim to be of this truth be made worthy by Him for such a task.Dr. Colin L. EakinPyromaniac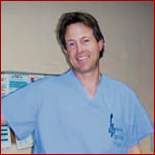 Dr. Eakin is a sports medicine orthopśdic surgeon in the Bay Area and part time teacher at Grace Bible Fellowship Church's Stanford campus ministry. He is the author of God's Glorious Story.Acknowledgement: In preparing this article, I am indebted to the teaching of Pastor Mike Riccardi of Grace Community Church, and his sermon on 2 Corinthians 11:1-4: "The Minister's Jealously, Part 2," delivered 4/15/2018.
by Phil Johnson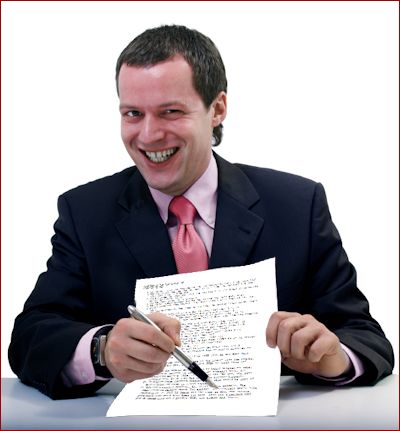 Answering a common complaintIs it fair to criticize charismatic doctrine without exempting the Reformed (Type-R) Charismatics? Are you saying there is no safe zone within the charismatic movement?(First posted at the GTY blog on Monday, October 28, 2013.)

ithout question, the most common complaint I hear from my charismatic friends about the Strange Fire conference is, "You always paint with a broad brush!"I hate being pedantic, but I can't resist pointing out that such a criticism itself is a fairly sweeping overstatement. It's true that some broad generalizations were made during the conference. Language without nuance can sometimes be useful to make one's meaning forcefully clear (Jesus often used hyperbole for emphasis).But it can also have the opposite effect, especially in a hotly contested family dispute. This is one of the first lessons young husbands learn—sometimes the hard way.For that very reason, I don't much like generalizations in a context like this. I therefore tried in my seminars to be very specific. For example, in a breakout session titled "Is There a Baby in the Charismatic Bathwater?" my main goal was to explain as precisely as possible why we don't believe there is a safe zone in the whole universe of charismatic conviction. I also wanted to explain why we believe some of the finest and best-known Reformed non-cessationists are unwittingly providing cover for aberrant people and movements in some of the most problematic districts of the charismatic community. I quoted, named, and documented a fair number of specifics.So far no one has played any sound bite from my seminar and complained that I personally was guilty of broad brushing. The main grievance against me has been precisely the opposite. I was too specific. Did I really need to criticize certain leading Reformed continuationists by name?Still, I am quite happy to agree wholeheartedly with our critics about one important thing: Broad-brush arguments alone are not a sufficient answer to the problem Strange Fire attempts to address. But I also want to challenge fair-minded people to look further than the sound bites you hear critics of the conference repeatedly citing. There certainly was more substance to the conference than a few cherry-picked sound bites. Once again, those who say all the arguments set forth in the conference were applied with an industrial-size roller are themselves making an unfair generalization.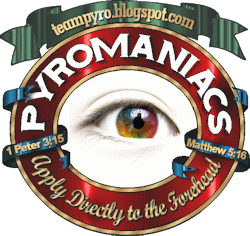 Let me add this: It took a spectacular lack of self-awareness, blended with a stunning ignorance of the actual concerns we are raising (or a prodigious dose of chutzpah), for Michael Brown to coax from Sam Storms an effusive endorsement of Mike Bickle, just minutes after Brown played sound bites from other Strange Fire speakers and scolded me with the you-shouldn't-lump-us-all-together stanza of the broad-brush complaint. Dr. Storms boldly and emphatically held Bickle up as a spiritual model to follow, suggesting that Bickle is John Piper's equal in piety and gospel clarity.There's your answer, in case you are still wondering why some of the speakers at Strange Fire refused to pause and draw a hard-line distinction every single time they mentioned Reformed continuationists. Why don't we automatically exempt our Reformed charismatic brethren from all the criticisms we aim at the lunatic mainstream in Third Wave, word-faith, drunken-glory, and holy-laughter fraternities? Why don't we portray mild continuationism as a perfectly safe middle road? Why don't we just shut up and let our charismatic brothers and sisters who are Reformed or conservative evangelicals follow after whatever miracle-claims and charismatic prophecies they like?Well, let's review: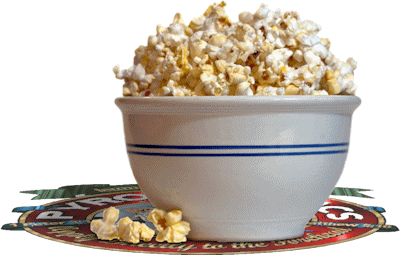 Sam Storms is one of the most frequently cited names whenever anyone lists the soundest theologians in the continuationist camp. Dr. Storms is a Calvinist in the tradition of S. Lewis Johnson. He's a gracious, likable, kindhearted, and usually well-spoken man who is supposed to be living proof that someone can be Reformed, charismatic, and biblically responsible all at once.Mike Bickle is the founder of Kansas City's International House of Prayer (IHOP). Bickle is also the guy who admits with a grin that 80 percent of the phenomena in the thousands of charismatic meetings he has sponsored and participated in have been utterly false—phony, fraudulent, fleshly—totally and completely fake. Bickle insists that's not a problem. He is willing to "allow the false for the sake of the real."Bickle and Storms worked together as mentors to the Kansas City Prophets during the prophets' rise to fame and fall into moral disgrace. The leading figures associated with that movement (and by most accounts the most gifted of the bunch) were Bob Jones and Paul Cain. Both of them suffered scandalous moral failures. Neither Bickle nor Storms (nor any of the self-styled prophets) saw it coming.Another leading figure in the prophecy movement of those days was Rick Joyner, head of MorningStar ministries (home of the "Holy Ghost Hokey Pokey" and other worse nonsense). Joyner is frequently seen these days with Michael Brown discussing various topics ranging from politics to Pentecostal phenomena. Dr. Brown has given every indication that he is a close pal of Joyner's.Joyner personally engineered the public restoration and return to ministry of Todd Bentley, the adulterous, biker-booted heretic who (in terms of fame and influence) is arguably the single most hideous corruption of "ministry" the charismatic movement has yet produced. Bentley is a living blasphemy and a walking reproach.In other words, the Todd Bentley madness and the worst abuses of charismatic prophecy are much more closely connected to Michael Brown's circle of fellowship than Brown and Storms want to admit. There's really only one degree of separation between Michael Brown and Todd Bentley.So Sam Storms gives fulsome praise to Mike Bickle; Michael Brown collaborates with Rick Joyner. They are like Aaron and Hur—holding up the arms of these prophets who freely admit to prophesying falsely. Meanwhile Bickle spreads havoc among naÔve charismatics with phony phenomena and false prophecies. And Joyner aggressively promotes a wanton spiritual menace.But note well where Brown and Storms aim their criticism. They both doggedly insist that the nuttiness of popular charismania is overblown by critics like me.Dr. Brown says he is totally unaware of some of the most egregiously false prophecies and bizarre shenanigans we have specifically pointed out to him—even though these things are happening right under his nose. Yet he wants the critics (and me in particular) to trust him when he says he is confident that the charismatic movement worldwide consists mainly of people with sound faith and sober minds who are godly, biblically literate, informed believers. Sure, he'll admit that there are occasional "extremes and imbalances"—but Dr. Brown refuses to say that the prosperity gospel is a damnable false gospel, or that it's dangerous to follow the lead of unhinged charismatics like Bickle and Joyner.Frankly, I don't own a brush broad enough to paint that mess. Is it reasonable to believe that the best and brightest charismatics are seriously concerned about what's biblical—while these men give Mike Bickle and the modern prophecy movement a ringing public endorsement and balk at acknowledging that the charismatic movement is beset with very serious problems?Are they even capable of recognizing "extremes and imbalances" when they see them? Remember, Dr. Storms worked with, and affirmed the supposed gifting of, the charismatic movement's most famous prophets for years, and apparently none of them had enough genuine discernment to realize that their main prophetic guru (Paul Cain) was a drunkard, a homosexual, and a fraud. When it comes to discerning charismatic claims and distinguishing truth from make-believe, Dr. Storms is frighteningly naÔve.During the Brownsville Revival (a fiasco which Michael Brown insists was a mighty work of God, even though the host church was left as spiritually and financially desolate as Detroit), Dr. Brown was so adept at causing people to be "slain in the Spirit" that his nickname was "Knock ′em Down Brown."These men have indeed seen and participated in the dark side of the charismatic movement. Perhaps readers will understand why I'm skeptical of their cheery optimism about the overall state of the movement.The false doctrines and bad practices that dominate charismatic television are not confined to one corrupt branch on an otherwise good tree. In reality, both historically and by direct line of descent, the whole movement stems from a rotten root. Error and delusion are the phloem and xylem of its central belief system.I don't mean that as hyperbole. That's the point we are trying to make.

Your weekly Dose of SpurgeonThe PyroManiacs devote some space each weekend to highlights from the lifetime of works from the Prince of Preachers, Charles Haddon Spurgeon. The following excerpt is from Till He Come, pages 124-125, Pilgrim Publications.
"If thou wouldst enjoy communion with the Lord Jesus in the reception of His grace, endeavour to be always sensibly drawing supplies from Him."Make thy needs public in the streets of thine heart, and when the supply is granted, let all the powers of thy soul be present at the reception of it. Let no mercy come into thine house unsung. Note in thy memory the list of thy Master's benefits. Wherefore should the Lord's bounties be hurried away in the dark, or buried in forgetfulness? Keep the gates of thy soul ever open, and sit thou by the wayside to watch the treasures of grace which God the Spirit hourly conveys into thy heart from Jehovah-Jesus, thy Lord.Never let an hour pass without drawing upon the bank of heaven. If all thy wants seem satisfied, look steadfastly until the next moment brings another need, and then delay not, but with this warrant of necessity, hasten to thy treasury again. Thy necessities are so numerous that thou wilt never lack a reason for applying to the fulness of Jesus; but if ever such an occasion should arise, enlarge thine heart, and then there will be need of more love to fill the wider space. But do not allow any supposititious riches of thine own to suspend thy daily receivings from the Lord Jesus. You have constant need of Him. You need His intercession, His upholding, His sanctification; you need that He should work all your works in you, and that He should preserve you unto the day of His appearing. There is not one moment of your life in which you can do without Christ. Therefore be always at His door, and the wants which you bemoan shall be remembrances to turn your heart unto your Saviour. Thirst makes the heart pant for the water-brooks, and pain reminds man of the physician. Let your wants conduct you to Jesus, and may the blessed Spirit reveal Him unto you while He lovingly affords you the rich supplies of His love! Go, poor saint, let thy poverty be the cord to draw thee to thy rich Brother. Rejoice in the infirmity which makes room for grace to rest upon thee, and be glad that thou hast constant needs which compel thee perpetually to hold fellowship with thine adorable Redeemer.Study thyself, seek out thy necessities, as the housewife searches for chambers where she may bestow her summer fruits. Regard thy wants as rooms to be filled with more of the grace of Jesus, and suffer no corner to be unoccupied. Pant after more of Jesus. Be covetous after Him. Let all the past incite thee to seek greater things.
by Darrell B. Harrison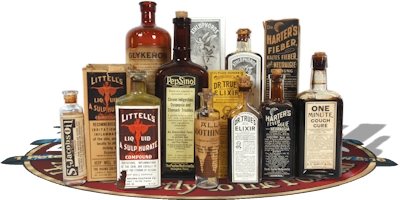 hen it comes to the matter of "social justice"—a term I personally disavow but will use for the sake of this commentary—Lev. 19:15-18 is one of the most comprehensive passages in all of Scripture.It reads:You shall do no injustice in judgment; you shall not be partial to the poor nor defer to the great, but you are to judge your neighbor fairly. You shall not go about as a slanderer among your people, and you are not to act against the life of your neighbor; I am the Lord. You shall not hate your fellow countryman in your heart; you may surely reprove your neighbor, but shall not incur sin because of him. You shall not take vengeance nor bear any grudge against the sons of your people, but you shall love your neighbor as yourself.When properly understood, particularly against the seemingly ubiquitous backdrop of the current infringement of the "social gospel" on the evangelical church we, as believers in the one true God (Jn. 17:3), realize that there is no category of person, whether believer or an unbeliever, to which the precepts established in the above-mentioned passage do not apply with regard to the universal principle of the imago Dei (Gen. 1:27).In other words, notwithstanding the ever-expanding vocabulary of hyphenated descriptors and subjective personal identifiers that permeate much of the language of social justicians today, those whose hearts and minds have been regenerated by the power of the gospel (Rom. 1:16, 12:2; 1 Thess. 2:13) understand that such aesthetic qualifiers are wholly unnecessary, as every human being—by virtue of having been created in the image of God by God Himself (Jn. 1:3)—is inherently worthy of being treated equitably without regard to ethnicity, sex, or socio-economic station." . . .have you not made distinctions among yourselves, and become judges with evil motives?" (Jas. 2:4).But in observing the contemporary social gospel movement today, particularly within Protestant evangelicalism, I find it to be one that continues to evolve yet never matures.Despite the seemingly incessant string of racial reconciliation and social justice conversations, roundtables, summits, and conferences being conducted and facilitated by various evangelical churches and entities, the fact is not much has changed in terms of their core objective: that sinful human beings consistently treat one another as God has commanded us in His Word (Ps. 106:3; Prov. 21:15; Zech. 7:9). But this begs the question: what part of "sinful" do these beloved brothers and sisters not understand?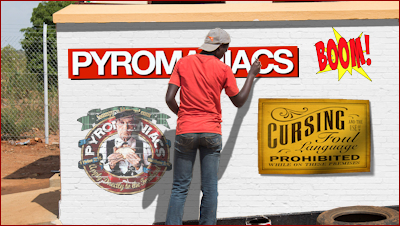 Admittedly, I pose that question with just a hint of sarcasm, but only because it is believers who, more than anyone, should be ever-mindful that sin—our sin—permeates and encompasses every facet of our existence in this world, including our relationships and interactions with one another, but who seem to so quickly consign that reality to oblivion when confronted with the injustices and inequities this world presents, as if they were somehow behavioral anomalies (Jn. 16:33). Or, to state it differently, why should we, as Christians, expect anyone's behavior to change whose heart has not first been changed (Rom. 12:1-2; 1 Cor. 6:11)?In asking that question, I am reminded of the words of the 17th-century Puritan theologian, Thomas Watson who, in The Doctrine of Repentance, asks soberingly: "Is it not strange that two should live together, and eat and drink together, yet not know each other? Such is the case of a sinner. His body and soul live together, work together, yet he is unacquainted with himself. He knows not his own heart, nor what a hell he carries about him. Under a veil a deformed face is hid. Persons are veiled over with ignorance and self-love; therefore they see not what deformed souls they have."In recent months, I have been privileged to have been asked to participate in several discussion forums on the topic of social justice. I have declined the vast majority of those invitations because, simply put, God has already spoken on the issue.So what more is there to be said?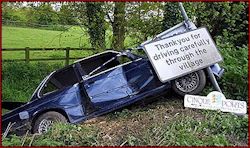 Do you want more laws enacted so sinful people can break those laws as well as the ones they're already breaking (Rom. 7:14-20)? Do you desire that unethical politicians resign or be impeached only to be replaced by other unethical politicians who will mimic their transgressions (Eccl. 5:8)? Do you want sinful police officers fired only so they can be replaced with other sinful police officers? Because we've all sinned (Eccl. 7:20; Rom. 3:23)?My point is there is nothing you or I can say on the matter of "social justice" that would heighten or strengthen or make more authoritative what an omniscient, almighty, and sovereign God has not already declared. As the prophet Micah declared, "He has told you, O man, what is good; and what does the Lord require of you but to do justice, love kindness, and to walk humbly before your God (Mic. 6:8)?An interesting thing about Micah 6:8 is that it is a favorite text of many evangelical social justicians. They particularly regard the middle portion of that passage—"to do justice"—as being especially integral to their apologetic that social justice is in fact a "gospel issue" (whatever that means). But it is in the same spirit in which God spoke to His people through Micah regarding our practicing justice, kindness, and humility that He speaks to us today in other areas of our life.Consider also that:He has told you, O husband, that you are to love your wife: Eph. 5:25-33a; 1 Pet. 3:7.He has told you, O wife, that you are to respect your husband: Eph. 5:33b; 1 Pet. 3:1-3.He has told you, O child, that you are to honor and obey your parents: Ex. 20:12; Eph. 6:1-3.He has told you, O employee, how to conduct yourself on your job: Col. 3:23.He has told you, O leader, how to guide others with humility: Matt. 20:25-28.In other words, God has spoken.He has spoken not only on matters of justice and injustice, but also on marriage, parenting, leadership, work, finances, abortion, and others. Yes, God has spoken. And since He has spoken, it is our responsibility as believers, as did the prophet Micah in his day, to proclaim His word to a sin-saturated world, knowing that, in God's sovereign providence, there will be those who, upon hearing the truth of the gospel, will respond in obedience and those who will not, for such is the nature of the human heart (Matt. 13:18-23; Mk. 7:17-23)."Moreover, I will give you a new heart and put a new spirit within you; and I will remove the heart of stone from your flesh and give you a heart of flesh. I will put My Spirit within you and cause you to walk in My statutes, and you will be careful to observe My ordinances" (Ezek. 36:26-27, NASB)Humbly in Christ,

by Hohn Cho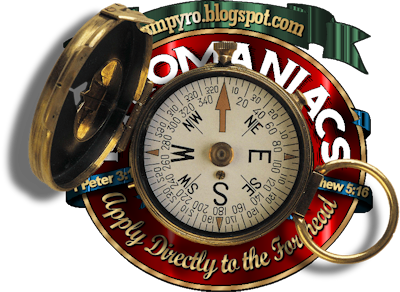 his morning, "The Statement on Social Justice and the Gospel" was released. Consisting of 14 main articles of affirmations and denials (plus an addendum), the entire statement is full of biblical truth and worth reading.Thabiti Anyabwile, who has been very involved in the discussion relating to social justice and the Gospel, called it "a great statement" and said he'd be "happy to sign it" even if he doesn't believe it's a "fair statement of the issues."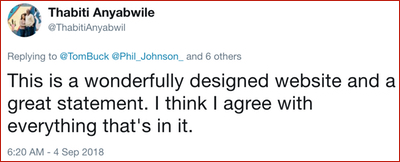 I'll let the actual initial signers speak more about this as they see fit, but from where I sit, I don't believe the statement is supposed to be controversial or difficult to sign. My impression is that it's simply a set of fundamental biblical truths and principles that Christians broadly and generally ought to be able to agree on. And it does not prescribe a set of overly specific applications or attempt to micromanage Christians' consciences, which is one criticism I've had of quite a few "social justice" advocates.What it does is lay out a basic and fundamental set of principles for the discussion. If a large number of "social justice" advocates are also in agreement with the statement, I would consider that a very good and healthy thing. We would then be crystal clear about the ability to have an intramural debate, so to speak, and perhaps some of the perceived threats to the actual sanctity of the Gospel itself would abate.On that note, I believe the statement could also serve to flush out both theological extremists who are a threat to the Gospel, as well as pragmatic opportunists who might be so concerned about or swayed by public opinion—or perhaps being perceived as a bad "ally" to other Christian or even secular "social justice" advocates—that they are unwilling to stand for basic biblical truth.At a bare minimum, perhaps the statement will help to do away with the Gnostic-like notion that only people of certain ethnicities (or even worse, people of certain ethnicities who agree with the "social justice" advocates' views) possess the "secret knowledge" that permits them to engage in the discussion and expound upon the Scriptures relating to these topics.I've long said that people who are concerned about the direction of the "social justice" movement are more than willing to engage in the debate, despite claims to the contrary by many on the "social justice" side. (A future post of mine may address this very issue.) Hopefully we can do so in a civil way that has as our foundation the Word of God.One final note, as many already know, my pastor John MacArthur has been publishing a series of blog articles and preaching a sermon series on this topic. A number of people on the "social justice" side have commented that although they might not agree with every single nuance, the basic concepts and principles are not in themselves controversial or subject to dispute.Social Injustice and the GospelThe Long Struggle to Preserve the Gospel, Part 1The Long Struggle to Preserve the Gospel, Part 2Is the Controversy over "Social Justice" Really Necessary?Again, as with the statement, I think that's actually a good thing, and my hope is that after he's finished with both series, we can continue the discussion on a foundation of solid biblical truth that has been the hallmark of MacArthur's ministry for over five decades.So let's continue talking about this, and again, if the statement serves only to isolate the extremists and opportunists, that alone would be a helpful thing.

by Phil Johnson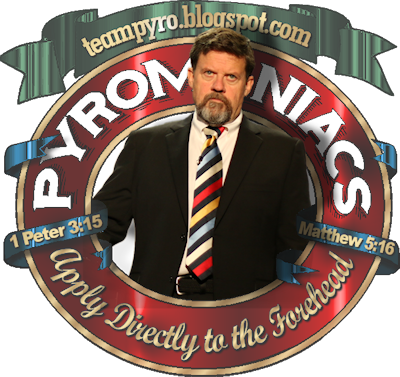 Friends of mine at Ambassador Advertising Agency do a feature on people in ministries they work with, and they are long-time partners with Grace to You. They very kindly included an interview with me in last month's issue of their newsletter. Their questions asked for some details I have never before revealed on the blog, so I decided to post the unabridged version of their interview. Here it isTell us how you first learned about Jesus.

grew up going to a liberal church, so I heard a lot about Jesus from my earliest childhood, but I had never really been taught the gospel. About a month before I graduated from high school, I was sensing a great spiritual void in my life, so I picked up a Bible, opened it at random, and started reading. I don't think I'd ever carefully read more than a verse or two of Scripture at once. (I treated the Bible like a horoscope. Every now and then, I'd open at random, read a verse, and try to make some artificial connection to whatever was happening in my life.) That night it opened to the first page of 1 Corinthians, so I decided to try to read through the whole book.1 Corinthians 1 is not where you'd send a high school student looking for the gospel, but the dawn of true understanding started for me with that chapter: Paul's condemnation of human wisdom, wealth, power, and arrogance in those opening chapters—combined with his elevation of the gospel as something that sounds uselessly unsophisticated to the worldly wise (a stumbling block to Jews and foolishness to Greeks). Within a week, God providentially exposed me to clear presentations of the gospel three more times. It was as if everything in my life suddenly conspired to make the truth of Scripture clear to me. And by the end of that week, I had become a believer.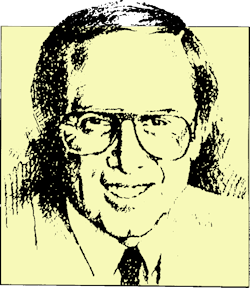 Your relationship with John MacArthur is a long one—how did that connection get made originally?The first time I heard him was in 1977. I had never even heard his name, and I was pretty sure nothing good could come out of California. I was living in Wrigleyville, Chicago, working as an editor at Moody Press, and John was the speaker they invited that year for "Spiritual Emphasis Week." Moody Bible Institute would annually host some well-known speaker to preach in student chapel every day for a week. Because it was so special, employees could attend if they wanted to.That year Moody distributed a publicity sheet introducing "John MacArthur, Jr., a fifth-generation preacher, pastor of Grace Community Church in Sun Valley, CA," and it said on that Monday he was speaking about "God's Will for Your Life." The guy I shared an office with read the flyer aloud and asked if I planned to attend chapel.I answered, "No way. I have a looming deadline. I don't have time to go hear someone whose claim to fame is he's someone's son speaking about God's will for my life. He's not going to say anything I haven't heard. Someone should tell 'Junior' that every speaker who ever comes to Moody speaks on God's will. I'm going to stay here and work." My co-worker mumbled something about my lousy mood and left.About 90 seconds later, this cute girl who was our newest employee stuck her head in and said, "I'm going down to chapel. Were you planning to go?"I said, "Yup. I was just coming."That girl was Darlene, whom I married a year later. But although I went to that chapel service just because it was an opportunity to spend time with her, from the time John MacArthur began teaching, I was transfixed. The message wasn't just recycled platitudes that I'd heard before. He actually opened the Bible and taught from it. During that very first message, it occurred to me that John's material was so rich, he needed to be writing books.When Darlene and I married the following year, we left Chicago and moved to St. Petersburg, FL to get involved with a local church there. The very first "Grace to You" radio broadcasts began about a week after we moved to Florida. Those original broadcasts were only aired in three cities: Tulsa (my hometown), Tampa (where I had just relocated) and Baltimore (which I have no connection to). But I began to schedule my day around those broadcasts. And every time I ever heard John preach, I'd always wish he had room on his staff for a book editor to help him craft his material for print. For the three and a half years we spent in Florida, if you'd asked me to design a perfect career for myself, I'd have told you without hesitation that I wished I could edit John MacArthur's material to help him get his teaching in print. It wasn't a goal I ever actively pursued, but I thought about it all the time.Then one day Jerry Jenkins phoned me and asked me to return to Moody Press. He had no way of knowing about my respect for John MacArthur, but one of the things he excitedly told me was that Moody was negotiating with MacArthur for a complete set of commentaries on the New Testament. The timing was perfect, and Darlene and I moved back to Chicago, where I rejoined the Moody Press staff. I spent the next 18 months there, editing John MacArthur's sermons for a couple of Moody Press books. John must have liked my work, because he invited me to come to California and join the GTY staff.That was 1983 and I've been here ever since. The thrill of it has never worn off. I have this deep sense that I'm doing exactly what I was born to do.As you've been closely engaged in working with John's materials and writing for ministry, what do you most appreciate about the relationship?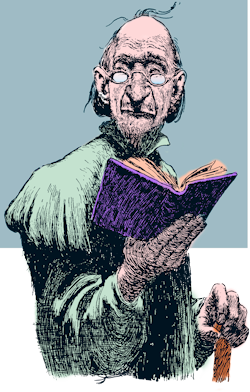 His discipline and single-minded stamina still amaze me. I'm thankful for his mentorship, encouragement, and patience. For someone who is as steadfast and clear-cut as he is in the pulpit, his personal dealings with people are always profoundly gracious. I love him for that, and he is a joy to work with.My previous pastor was Warren Wiersbe. He likewise took a personal interest in me, and I worked with him on a book project or two at Moody. Wiersbe is a bibliophile, a history buff, and an evangelical polymath. I learned a lot from him and treasure that relationship, too. Both men have left an indelible mark on how I think and how I have approached preaching in my own ministry. I've also been blessed to have lots of close friends who are more or less my peers and fellow laborers.But John MacArthur has been a unique kind of model and mentor to me. I treasure his friendship. I'm grateful for all the opportunities he has given me. It would be impossible to put into words how much I appreciate the relationship with him.You and Darlene have been married for 40 years. How did you meet?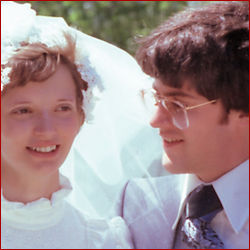 We celebrated our 40th anniversary June 10. We met when she came to work at Moody Press, She was a recent graduate from Appalachian Bible Institute (as it was known then), a very conservative school, and that intrigued me right away. It really was a case of love at first sight. I invited her to a Cubs' game within 10 minutes of meeting her. That was our first date. There's a brick in the sidewalk at Wrigley with our names and the date and score of that first game we watched together. She's a fanatical Cubs fan to this day.You now have three grown sons. What do you hope they learned best from your example as a dad?Obviously, I hope they learned what it means to be devoted to Christ and His truth and to make that the center from which all their affections and all their convictions radiate. In practical, family terms, I hope they learned the same thing that was the best lesson I learned from my dad: How to love your wife.And now you're also a grandfather—what do you love best about this season?No question: Grandchildren. They're a thousand times more fun than having your own kids because you don't have the same responsibility to discipline and correct them. You can hand them back to their parents when they need that, and all you have to do is shower them with love and encouragement. It's tremendously fun. We're blessed in that all seven of our grandkids still live close by; they all still go to Grace Church, so we get to spend lots of time with them. It's impossible to state what a profound blessing they are. Psalm 128:6 speaks of grandchildren as the pinnacle of all earthly blessings. They make up for a lot of the pains and inconveniences that come with old age.We're going to assume you might mention John MacArthur as a spiritual mentor but is there anyone else pivotal to your spiritual growth you'd want to name?As I mentioned, Warren Wiersbe influenced me greatly. He was the first true bible expositor I ever heard. No one is better at outlining the logical flow of the text. He preached longer passages than John MacArthur typically tackles, and he didn't get into details with quite as much close study, but he excelled in the narrative passages, making both the story itself and its practical lessons crystal clear. I loved his gentle preaching style, too. Very different from John, but both have a valid place. Wiersbe whetted my appetite for Scripture; John MacArthur taught me the difference between the milk of God's Word and meat. His teaching has given me a craving for teaching that is truly nourishing and deeply satisfying, rather than the cotton candy so many evangelicals settle for.And of course Spurgeon has been a hugely formative figure in my doctrine and thinking. I love Spurgeon for his boldness, his clarity, and his refusal to back away from a truth in order to stay in step with popular opinion or the styles and preferences of a new generation.People sometimes tell me they think John MacArthur is the Spurgeon of our era. (I tend to think of Spurgeon as the John MacArthur of Victorian times.) Spurgeon and MacArthur have an amazing number of characteristics that they share in common—starting with the fact that they were both born on June 19; they both have suffered from gout; both are prolific preachers and authors who remained in the same church for their entire ministries; and of course they share a similar commitment to (and common understanding of) the truth of Scripture.What's so great about Charles Spurgeon?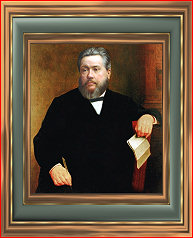 Spurgeon took the senior pastoral role in London's largest, most historic, and best-known Baptist church when he was still in his teens, and he stayed there, faithfully preaching at least three new sermons each week for the remainder of his life. At the peak of his ministry, one of his sermons was published each week and distributed to millions on both sides of the Atlantic. But by the end of his life he had fallen out of favor with the majority of English Baptists. They thought he was an ageing old crank and an alarmist for warning against the dangers of modernism. Time has fully vindicated Spurgeon, and more people are reading his sermons today than were reading him during his lifetime. He is one of those rare, enduring figures of church history whose influence is felt across centuries of time.If you could invite three people—living or deceased (and not including Jesus or Spurgeon)—to dinner, who would get the green light?All dead guys: Cotton Mather, Martin Luther, and Athanasius.You're a serious student of the Word but is there anything else on the nightstand for reading right now?I've just started reading a book recommended to me by my youngest son, who is an LAPD officer working in Hollywood at night. It's L. A. Noir, by John Buntin. It's a history of the relationship between Mickey Cohen (LA's most powerful underworld boss, who, oddly, has a role in Billy Graham's story) and William H. Parker, the LAPD's legendary chief. It's the true story of a time and a culture that became background for countless novels by Raymond Chandler, James Ellroy, and other authors in that genre.Writers need a break now and then. What do you do that gives you a mental break from the load?Every book editor I know who spends a lifetime doing that one thing has a nervous breakdown (or the equivalent) in his or her mid 50s. It's high-stress stuff, with endless deadlines, relentless pressure (and sometimes hostility) from people in the marketing side of the publishing business, monotony, headaches, critics, and more deadlines. With a book-length project it's hard (if not impossible) to shut down at night and think about other things. It's nothing like writing a column for the newspaper. Each book project typically takes a year or longer, and the editor can't fully release it from his mind and move on to the next thing until the book actually goes to the printer.I don't have many hobbies, nor am I looking for one. I can't afford to squander my spare moments on "me time." But I've been blessed with a wide variety of duties that make my work anything but monotonous. Between book projects I get to travel, speak at conferences, and deal with a whole wonderful staff of people at Grace to You. Our grandkids add a whole new dimension of joy and activity to my life. And of course, I love spending time with Darlene. These days, I leave the office early as many days as I possibly can.I'm now in my mid 60s and still thrilled to be doing all that I do. So I've managed to at least postpone my nervous breakdown.You created a blog titled Pyromaniacs . . . why that name?It's a reference to Jeremiah 23:29, where the Lord says, "Is not my word like fire?"

Your weekly Dose of SpurgeonThe PyroManiacs devote some space each weekend to highlights from the lifetime of works from the Prince of Preachers, Charles Haddon Spurgeon. The following excerpt is from The Metropolitan Tabernacle Pulpit, volume 48, sermon number 2,796, "A man of God alone with God."
"Can each one of us now say, in this sense, 'I have declared my ways' to the Lord? For this should be done, not only at our first coming to him, but continually throughout the whole of our life." We should look over each day, and sum up the errors of the day, and say, 'ÄúI have declared my ways,''ÄĒmy naughty ways, my wicked ways, my wandering ways, my backsliding ways, my cold, indifferent ways, my proud ways;'ÄĒthe way of my words, the way of my thoughts, the way of my imagination, the way of my memory, for it has a treacherous way of remembering evil and forgetting good;'ÄĒthe way of my actions towards thee, my God, and there is much to regret there; the way of my actions in my family, in the world, and in the church.'ÄĚ What a sorrowful stock-taking each day would be to many professors if they were honest to themselves and to their God! Even those who 'Äúwalk in the light, as God is in the light,'ÄĚ and have the closest fellowship with him, yet know that it is a very sweet and blessed thing even for them that 'Äúthe blood of Jesus Christ his Son cleanseth us from all sin;'ÄĚ for even they still sin, and it is necessary for each one of them to say continually, 'ÄúI have declared my ways.'ÄĚDo you try to hide your sin, dear friend? It is useless for you to attempt to do so, for God ever sees it. Why do you seek to conceal what is always before his eye? Better far to confess it to him, that he may then cast it behind his back, and remember it against you no more for ever. I believe that, often, as sinners confessing to God, we miss much true comfort for want of making a clean breast of our transgressions. Yet the Lord knows what is in our heart even though we do not own it. It has been well observed that, when Moses tried to excuse himself to God for not wanting to go to deliver Israel, he said that he was slow of speech, and God met that objection by giving him Aaron his brother to speak for him; but the Lord, in his reply to Moses, also said, 'ÄúAll the men are dead who sought thy life.'ÄĚ Moses had not said anything about that matter; but God knew that there was that fear in his heart, so he put his finger on the sore place at once. It is well when we can do that for ourselves; when, in our spirit, there is no guile; when we come, as David did, in the 51st Psalm, and confess the very sin which we have committed: 'ÄúDeliver me from bloodguiltiness, O God,'ÄĚ calling it by its right name, then is it that the soul begins to get peace with God.'ÄúBut,'ÄĚ someone asks, 'Äúare we, then, to confess to God every sin in detail?'ÄĚ No, that would be impossible, and probably it would not even be useful; but there must be no wish to conceal any sin from God. Such a desire would be a vain one, for 'Äúall things are naked and opened unto the eyes of him with whom we have to do.'ÄĚ There must be an acknowledgment of the sins which we have not yet seen in their full heinousness. Each of us will do well to offer David's prayer, 'ÄúCleanse thou me from secret faults.'ÄĚ If we have committed faults, which are hidden even from ourselves, we desire to be delivered from them so that they should not remain to our condemnation.
by Dr. Colin Eakin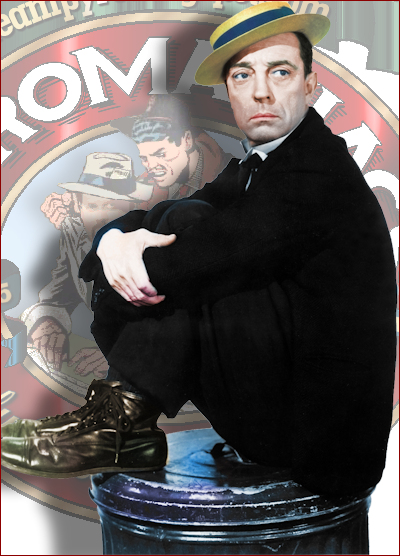 f you were asked to identify the Bible's most neglected command for the Christian today, how would you answer? Richard Stearns of World Vision has written that our greatest neglect—what he terms the "hole in our gospel"—is failure to address adequately the physical/material needs of the world's less fortunate. Is that true? Is this where Christians are most deserting Christ's work today?Here is a survey of mission projects featured on the websites of a random selection of Bay Area churches this past year: homeless shelter, fair trade, sex trafficking, micro-lending to the Third World, food for the hungry, Africa relief, Haiti relief, flood relief, fire relief—the list goes on. Even a cursory glimpse of area churches across a wide spectrum of doctrinal beliefs shows a tremendous commitment to the downtrodden, to those most materially "at risk." There may be a "hole" in our outworking of true Christian faith, but it doesn't lie in inattention to the less fortunate. So if there is a so-called "hole," a most neglected biblical doctrine, wherein does it lie?Looks Can Be Very DeceivingAs a hint, imagine this scenario. Maybe someone you know is alone, wandering in his own spiritual desert. Not only that, maybe he has unmet physical needs, maybe even actual hunger. To go even further, maybe to all appearances he cannot or will not recognize his innate capacity for success, his opportunity to exert his God-given aptitude for noteworthy accomplishment.Then along comes someone of friendly countenance, one who is sensitive to the loner's difficulties. He appears on the scene just in time to encourage and uplift the forlorn stranger. He sees his hunger and provides an opportunity for food. He senses the loner's spiritual longing and encourages him with promises from Scripture. He grasps the unrecognized or unacknowledged potential in the loner and exhorts him to fulfill all that he is designed to be. Pretty magnanimous, wouldn't you say? This would seem, at least on first glance, to mirror sound Christian practice in every sense. In fact, this outreach seems not unlike the Good Samaritan in action. He has come alongside the loner when no one else has or will. He has tended to the loner's physical, spiritual and psychological needs in a noble manner. And in so doing, he has walked in Jesus' footsteps, hasn't he? He has proven himself to be a true "Jesus-follower," right?There's just one problem. The scenario outlined above is not hypothetical. This scenario actually happened and is recorded in the Bible. The loner described above is Jesus, as depicted in Matthew 4:1-5. The "friend" is Satan.Whoa! What's going on here? How could this be? Isn't Satan always despicable in practice? Doesn't he only work in the realm of violence, hatred, wickedness, perversity and other forms of obvious evil? The friend here seems loving. The friend here seems kind. The friend here is meeting the loner's needs, addressing Stearns' "hole" in the gospel. The friend here couldn't be Satan, could he?The process of detecting satanic activity from true righteousness concerns the vital area of spiritual discernment. It is the ability to separate biblical truth from falsehood accurately and reliably. And without a doubt, the lack of spiritual discernment among professing Christians is the most neglected demand God makes upon believers in our day. Discernment: The Neglected ImperativeWhere does God command believers to exercise spiritual discernment? Perhaps a better question is, where doesn't He? The answer is Philemon. Of all the books in the New Testament, this letter of twenty-five verses is the only one in which there is no instruction for the believer to be on guard against falsehood. All remaining twenty-six books of the New Testament (and many of the Old Testament) exhort the believer, to a greater or lesser degree, to discern truth from falsehood and to act upon it. In fact, Second Peter and Jude were written explicitly for this purpose. A summary statement on the need for spiritual discernment comes in Christ's warning at the end of His Sermon on the Mount (Matthew 7:15): "Beware of false prophets, who come to you in sheep's clothing but inwardly are ravenous wolves."Wow! There it is in plain language, from no less an expert than Jesus! This is the climax of Jesus' longest uninterrupted teaching in Scripture. Jesus could have focused on a number of other issues as He concluded His momentous sermon, but He chose spiritual discernment. Not only that, He warned His listeners that the threat to them was as if being attacked by a wolf! Jesus is implying here that the threat of spiritual death—eternal destruction!—weighs in the balance. With such clear instruction from God, how could this imperative escape the Church's notice? How could today's professing believers be so blind to this threat? The answer is three-fold:Ignorance. Many professing believers today are ignorant of what God's Word has to say and how it is to be interpreted, especially in the area of spiritual discernment. Many are not instructed in the complete counsel of God (Acts 20:27), and so are ignorant of its demands upon them. In fact, because a number of modern evangelical churches are themselves pastored by wolves, the teaching these congregations hear will tiptoe around any explicit warning to be on guard against spiritual falsehood.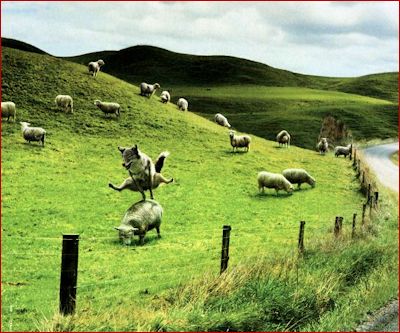 Difficulty. Detecting falsehood from truth is challenging. It requires an awareness of how Satan operates (2 Corinthians 2:11). It requires constant vigilance, knowing that Satan is ceaseless and relentless in seeking to devour the unwitting and naÔve (1 Peter 5:8). And it requires insight into his typical guise and ploy, that he resembles not the comically devilish caricature he has gone to great lengths to propagate, but rather an "angel of light," and that his demons resemble "servants of righteousness" (2 Corinthians 11:13-15). It has been said that Satan would always rather slightly pervert the truth than utter a complete falsehood. He does his best work, not by attacking the Church, but by joining it. This is why the great 19th century preacher Charles Spurgeon once wrote that discernment is not telling right from wrong; it is telling right from almost right—an arduous task indeed, especially for the uninformed and disinterested.Unpopular. Even when falsehood is discovered, it is rarely denounced. Why not? Because in today's evangelical morass, that is to be unloving. Rather than follow God's dictum to expose and denounce falsehood for what it is (Ephesians 5:11; 2 Corinthians 10:5; Titus 1:9; 2:15; 2 Timothy 4:1-5; Rev. 2:2),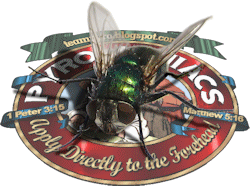 today's pattern heads 180-degrees in the opposite direction, sweeping aside any doctrinal differences in the "broad-minded" search for unity. The modern evangelical ecumenical drive redefines love as acceptance and kindness as the universal embrace of any and all ideas with even the slightest patina of "Christian-ese." All that is required for entrance to the club is to be earnest and agreeable. Small wonder, then, that those raising their hands to identify unbiblical ideas and their source are more often scolded than applauded. The zeitgeist of today's Church finds it unkind and unloving to inspect the ideas of a would-be Christian leader or teacher, looking for any telltale seams in an otherwise congenial veneer that might uncover lupine intent.Biblical Strategies for "Wolf Detection"So how do we correct this disobedient drift? Supposing one wants to obey God's guidelines regarding the detection and denigration of falsehood, how does the believer exercise such biblical discernment? Christ's example in His confrontation with Satan gives us straightforward guidelines:Read, study and apply God's Word. Jesus answers each of Satan's temptations with Scripture, quoting Isaiah every time in retort to the devil's lies. In doing so, He establishes the pattern for His true followers in their confrontations with Satan and his minions. Christians need to use the Word of God just as Jesus did, as a weapon for both defending the truth (1 Peter 3:15) and for tearing down falsehood (2 Corinthians 10:3-5). God describes His Word as a fire, a rock and a sword in destroying all forms of falsehood (Jeremiah 23:29; Hebrews 4:12). Christians must have a ready command for the martial use of God's Word against false doctrine, just as God intends.Pray. Although Matthew 4:1-2 does not explicitly mention that Jesus was praying, we can infer that He did this along with His fast. Prayer and fasting are often linked in Scripture (Dan. 9:3; Luke 2:37; Acts 14:23). Moreover, all other passages where Jesus goes to be alone mentions His praying (Matt. 14:23; Luke 5:16; 6:12; 9:28; Mark 1:35).Prayer helps the discernment-desiring believer in a number of ways. It brings him or her into a proper place of reverence, awe and humility before God, recognizing that there is a fearsomeness to His holiness and to His wrath against falsehood. It sharpens one's commitment to righteousness through repentance of encumbering sins so that one might be sober-minded and alert to falsehood. It invites the Holy Spirit to bring illumination of the Word and its uses against Satan. And it solicits the blessing of God for those wayward in their doctrine, that He might open their blind eyes and redirect them toward truth—the ultimate goal of any discernment ministry.Test the spirits (1 John 4:1). What does that mean? It means to place what you are hearing, reading or witnessing from those professing like-minded faith alongside what God has put in His Word. Does it align? Does the would-be partner in faith know and embrace the gospel? Is he or she able to articulate it accurately and clearly as "the power of God for the salvation of all who believe" (Romans 1:16)? Or is it in some refurbished form focused more on earthly considerations and culturally-approved values? In His temptation, Jesus knew the Word of God so perfectly that He easily identified its violation in the wiles of Satan.Differentiate a person from his/her ideas. The Bible says we are always to be ambassadors for people (2 Corinthians 5:18-21), even as we war for and against ideas (2 Corinthians 10:5). The Christian has no enemies, only opportunities to proclaim God's Word, that God might turn hearts and minds towards Him. As such, we need not fear the denunciation of falsehood as though it somehow endangers its proponent. After all, ideas are fungible. No one is inextricably connected to his or her own error, as though it is integral to his or her makeup. Part of the process of growing in the grace and knowledge of the Lord Jesus Christ—which all believers are to do (2 Peter 3:18)—involves the abandonment of error for truth. So don't recoil from the confident censure of a professing believer's error, provided it is done in love, gentleness and respect (1 Corinthians 13:1-3; 2 Timothy 2:24-26). You are not undermining who he or she is as a person. On the contrary, you are opening him or her to the opportunity to exchange error for truth.So how is your commitment to spiritual discernment? How sensitive is your antennae to the beckoning of Satan? Who are today's evangelical wolves? Can you recognize and name them readily? The widespread and pervasive biblical exhortation to practice spiritual discernment is not an option for the believer. It is, rather, God's oft repeated and enduring command for those who would honor and glorify Him. With this in mind, let us commit ourselves to learning and applying God's Word, to praying, to testing the spirits and to exercising godly wisdom as we, as Christ's sheep, persevere on the lookout for wolves.Dr. Colin L. EakinPyromaniac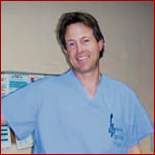 Dr. Eakin is a sports medicine orthopśdic surgeon in the Bay Area and part time teacher at Grace Bible Fellowship Church's Stanford campus ministry. He is the author of God's Glorious Story.
by Hohn Cho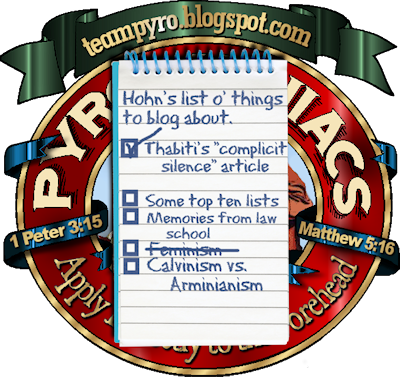 eader Graham and I have been having a fruitful exchange, and during it he said he was "stunned by the online reaction to a piece by Thabiti Anyabwile in The Washington Post in which Pastor Anyabwile argued that it was unwise for evangelicals to offer political support to Donald Trump." The original piece is here, and one reaction to it is here. Although the piece itself is now a couple of months old, I told Graham I'd try to offer some reasons why Anyabwile's article may have provoked the response it did. Besides, the general topic of the President's nomination of Brett Kavanaugh to the Supreme Court will surely remain highly relevant throughout autumn, especially with debate scheduled to begin in the US Senate imminently.The title of Anyabwile's article was, "Overturning Roe v. Wade Isn't Worth Compromising with Trump, My Fellow Evangelicals." Even from the very top, questions spring to mind. Wouldn't overturning Roe v. Wade be a very good and important thing to most Bible-believing Christians, worthy of significant prayer and personal sacrifices? And if so, what does Anyabwile mean by "compromise"? Who is the target audience? Is it self-identifying evangelicals, constituting over 25 percent of America according to this poll, or only evangelicals who actually voted for President Trump, or perhaps evangelicals who currently support the President?Regardless, even with some answers forthcoming in the article, the title alone could be received as thought-provoking and even somewhat controversial, especially coming from a left-of-center secular publication like the Washington Post. I don't doubt this could have been one of Anyabwile's reasons for choosing or consenting to the title, which is certainly within his rights to do, although I hope he would then understand why some reactions to it might be similarly inflamed, especially as readers reviewed the remainder of the piece. Because to me, the article as a whole came across as a finger-wagging scold, from a presumed position of moral superiority, regarding an issue—strategy and tactics relating to political engagement—which seems the very essence of adiaphora, or "disputable matters" as they are sometimes called, of the type described in Romans 14:1ff.But if the title could be construed as somewhat controversial, Anyabwile's lede was even more so: "We are going to give an account to God for our complicit silence before the immoral policies and actions of the Trump administration. By 'we,' I mean the entire country, but I have a particular concern for pro-life evangelical Christians, because I am one."Based on reading many dozens of his articles and hundreds of his tweets over the years—some of which I have appreciated, by the way[*]—I believe Anyabwile has an unfortunate habit of using sweeping, broad-brush rhetoric that treats certain groups as monolithic, and lumps them together in ways that are often accusatory, unhelpful, and would certainly be condemned were the groups reversed. For example, he has frequently decried the 80 percent of white self-identifying evangelicals who voted for Trump, but seldom has a mention for the over 90 percent of Black self-identifying evangelicals who generally vote for the Democrats. Are they also complicit via their vote when the Democrats routinely support certain issues that are antithetical to the Bible?[**]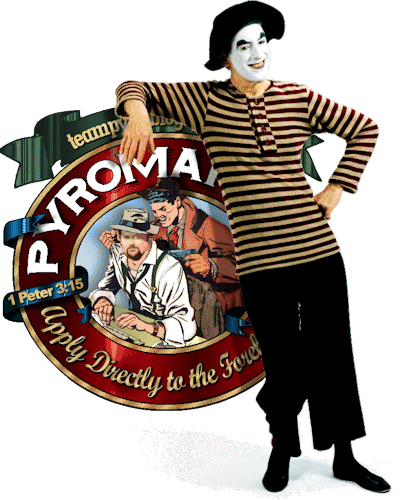 "Complicit Silence"But let's dig into the lede itself, specifically the claim of "complicit silence." This is a common accusation, but in all seriousness, are we biblically mandated to speak up in specific situations, or perhaps even required to become social activists? In asking the question, please note that I am not claiming that certain appropriately manifested forms of speech and activism are somehow prohibited in our Christian stewardship and liberty, of course. But the argument of Anyabwile (and others) appears to be quite different, specifically that Christians have some kind of overt obligation to speak out against certain "immoral policies and actions" which are arguably perceived.Candidly, I've seen little Scriptural support for this argument. Anyabwile himself has previously cited Proverbs 31:8-9 for the proposition that "refusing to speak up for the voiceless is a sin." But that passage is in the wisdom literature of the Proverbs, which lends itself more to what courses of action in life are wise or foolish. Moreover, this particular passage is directed to a future King with the power and authority to make decrees and decisions in theocratic Israel.But despite those distinctions, let's accept for the sake of argument that Christians today are commanded to speak up for the voiceless and the destitute. How are we then to balance that command with other commands, such as the ones in 1 Thessalonians 4:11, 2 Thessalonians 3:12, 1 Timothy 2:1-2, Proverbs 24:21, and Titus 3:1-2, among others? These verses speak about living a quiet and peaceful and dignified life, minding your own business, fearing the King and not associating with those given to change, and praying for and submitting to the governing authorities rather than getting into quarrels or even worse, maligning or speaking evil of the rulers and authorities, a command that we have often seen Christians break with great regularly as it pertains to the United States Presidency! Ultimately, how are we to navigate the course of wisdom in determining this balance, when all over the Proverbs, silence is commended as wise, as in Proverbs 10:19, 11:12, 13:3, 17:27-28, 21:23, 26:17, 29:11?Even when we consider the example of Jesus, He healed everywhere he went, but He did not abolish poverty, far from it . . . He acknowledged that the poor would always be with us in Mark 14:7, and emphasized the importance of the good news for the poor in Luke 7:22, prioritizing the spiritual over the temporal. He never sought to overthrow the oppressive Romans, He did not compensate the pig owners for their dead livestock in Matthew 8:32-34, and He declined the request of the crowd to always give them bread in John 6:34. Even when unjustly persecuted, He remained silent and did not retaliate, as we see in 1 Peter 2:21-23.At the end of the day, especially when we consider the context of desperate poverty and routine oppression of the Ancient Near East, whatever obligation that we might have to speak up for the voiceless and destitute is greatest in our own personal lives, with the people who cross our paths, in our immediate proximity. As we sweep outward from there, injustice and poverty multiply exponentially. Are we somehow obligated to personally and publicly condemn every social ill and inequity, even those which we know next to nothing about, and thus have a high chance of rushing to judgment with an incorrect determination? I believe the answer is not only no, but plainly and obviously no.I simply do not see how a Christian who is committed to charity and good works and speaking up about injustice that he or she might encounter daily, who is perhaps especially mindful about the wisdom of silence and not maligning or quarrelling in political or societal matters, is somehow guilty of "complicit silence" as Anyabwile accuses. There is no command to speak publicly about perceived injustice, and there are no plain Scriptural directions as to the time, place, or manner of such speech. And to the extent that one opts to speak out publicly, in one's own stewardship and liberty, care should be taken to avoid the real danger of "virtue signaling" like the publicly praying Pharisees in Matthew 6:5.Finally, here are a few questions to consider for the person who does choose to speak up in the public sphere for the voiceless and destitute. Who is more "voiceless" than an unborn infant? (And in contrast, is any adult in a free country truly voiceless in today's era of social media?) And who is more destitute than the poor of the world who are genuinely starving to death? (And in contrast, is any able-bodied person living in a wealthy nation like the USA truly destitute?) Meanwhile, in other cases where the extent of voicelessness and destitution are at least matters subject to debate, as people who stand for truth, points of factual dispute are important for Christians to investigate and acknowledge, as Gagnon's response to Anyabwile sets forth in considerable detail.Two Other ObjectionsAnyabwile also said, "In sheer numbers, more lives are ended by legalized abortion. Christians are correct to focus energy and concern on ending the practice. But in quieter, sometimes less observable ways, the carnage mounts in racial injustice and discrimination." I'm glad he recognizes as proper the desire among many Christians to end abortion, but the rather understated way in which he does it reminds me of the old saying, "But other than that, Mrs. Lincoln, how did you enjoy the play?" As I said in point E of an earlier article, in the US, abortion kills nearly one million unborn babies a year, a disproportionately high percentage of which are the children of ethnic minorities. Meanwhile, more people (189 in 2016) die in the US each year of constipation, than unarmed people of all ethnicities are killed by US police, despite much ink having been spilled by Anyabwile on that specific topic.Finally, Anyabwile said, "Some Christians appear to have made a Faustian bargain for the mere price of a Supreme Court nominee. The Devil gets the better end of that deal!" Aside from the clear insult directed toward evangelical Christians who voted for President Trump—and indeed, it's hard to think of a worse accusation for a Christian than to be cozy with the Devil—the entire line of thought appears to relitigate the 2016 US election, a painful and acrimonious time for many Christians, to be sure.Rather than recap this myself, I'm going to link to three articles that I believe are among the best I've read on this topic. First, we have Kevin DeYoung from 2012, on the topic of a functional (a.k.a. pragmatic, consequentialist, utilitarian) view of voting. Second, we have Dan Doriani from 2016, on an endorsement (a.k.a. principled, deontological, purist) view of voting. And third, we have Kevin DeYoung again, from 2016, on some thoughts from a functional voter who was practically confronted with the choices before us in that Presidential election.In early-mid 2016, I personally maintained the endorsement view of voting, to an extent that, in retrospect, was overly dogmatic. Over the course of time, persuasive arguments from my friends Lance (a missionary in Europe who is routinely faced with multiple horrible electoral choices), Todd (a local pastor who I greatly respect, who took the other side of the debate), and Phil (a pastor in Omaha who summarized it all in a way that just "clicked" with me[***]) moved me more to the center, although I still find the endorsement view of voting to be best for me personally. Ultimately, with all California polls showing a blowout for Clinton in the state, Christians here perhaps had an easier decision to make than others who happened to live in battleground states.What the entire raging debate convinced me of, however, is that as I alluded to earlier, trying to bind a person's conscience on matters of adiaphora like these is a clear violation of 1 Corinthians 10:29-30, and against God's explicit moral command in Deuteronomy 12:32, and could even be pharisaical pursuant to Matthew 23:4. And so acting with contempt or judgment toward a brother or sister on these "disputable matters" is clearly sinful as Romans 14:3 describes. This remains true whether a man confidently declares that supporting Trump is the moral choice, as Wayne Grudem did, or the immoral choice, as Anyabwile did.The reality is that the moral and ethical calculus a person utilizes on a choice like this is between that person and the Lord, as Romans 14:10-13 clearly states. And perhaps we would all do better if we paid closer heed to Romans 14:19-23 and worked toward peace and edification, not causing each other to stumble, and keeping certain decisions between ourselves and God. Regardless, branding brothers and sisters who might have voted for Trump and celebrated his appointment of Kavanaugh and the prospect of overturning Roe v. Wade as making deals with the Devil, and accusing them of helping to commit a crime or do wrong (which is the very definition of complicit), falls far short of both civil discourse and the standards for Christian liberty to which Scripture clearly calls us.ConclusionSo, Graham, I hope that will help explain why quite a few Christians took exception to Anyabwile's article. And I believe it would have been just as inflammatory had the lede instead said, "We are going to give an account to God for our complicit silence before the immoral policies and actions of the [Obama] administration. By "we," I mean the entire country, but I have a particular concern for [Black] evangelical Christians, because I am one." Perhaps Anyabwile genuinely believes that; he seems to say that very thing in this tweet.If that's the case, I pray that he will have the candor and integrity of speech to say so (or similar things) from time-to-time, and in his higher-profile writings and speeches, perhaps, rather than merely in the depths of Twitter mentions, or what might be even worse based on his own apparent convictions, remaining in "complicit silence" about it. After all, to avoid the sin of partiality from James 2:9, we need to be especially mindful of displaying favoritism toward groups of which we ourselves are members. This is one reason that I often call out the sin of partiality that exists among many Asians, particular from older generations, when they object to interethnic marriages.You see, I am adamantly and ardently opposed to actual sin displayed within the Body of Christ. The problem is, so much of what many "social justice" advocates are calling or implying is sin, is really just attempted heart—and motive—reading in violation of 1 Corinthians 4:5, or the "complicit silence" variety along with other perceived sins of omission, which is for the Holy Spirit to convict.Speaking for myself, I'm far more grieved over my own many sins of commission, as well as those sins of omission which are commanded at all times, such as rejoicing, praying, giving thanks, and preaching the Word and the Gospel in season and out of season.I've already outlined why I don't believe there's an overt obligation to speak out against specific immoral policies and actions, but if there's one that burdens me more than any other, it's the immoral policy that targets the most vulnerable, the most voiceless, and the most period, and that is abortion. And I will understand if some Christians might want to disagree with me on the importance of that particular fight . . . but what I pray you will never see me do is to seek publication, to the broadest possible secular audience, of a hit piece accusing my beloved brothers and sisters of making immoral deals with the Devil, merely for failing to sufficiently prioritize my own most cherished adiaphora.

Notes[*] My impression is that the convention these days is to praise up front the character and contributions of a fellow Christian whose public works one is critiquing. Although I appreciate the graciousness that I trust practitioners of this intend, it has become such a convention that I personally feel it can sometimes come across as a distraction and/or insincere. So I'll simply say that I loved Anyabwile's 2008 and 2010 messages at T4G, I've appreciated some of his writings, in particular I think he had the better argument in his back-and-forth with Doug Wilson on the topic of the South and slavery. But I strongly disagree with many of his comments and emphases more recently. I've never met the man, but I'd be glad to greet him as a brother should I ever come across his path. I do think that some have gone over-the-top in their criticisms of him, and I personally believe that taking shots at his chosen legal name is an exercise in pettifogging which reflects poorly on Christian disagreement.[**] Phil pointed this out in point #2 of his article responding to Anyabwile. Perhaps he never saw or read it, but since I mention it, I think it's important to reiterate that Phil clearly stated that he was not referring to Anyabwile as a "racist schlub" prior to the posting of his critique, which was predicated on that very (erroneous) assumption. Even though he was explicitly informed of this both on Twitter and in Phil's response, Anyabwile's critique of Phil remains posted and unedited to this day. Disagreeing strongly with an article published in the secular media, and its implications, is not uncharitable . . . but allowing a false critique to stand, even after being corrected about it? That certainly does seem uncharitable.[***] The quote was, "If both candidates are unacceptable, then so be it. I don't have to "win" to be faithful to my convictions. And you don't have to agree with me to be faithful to your convictions, thankfully. Politics involves complicated ethical decision making and it is understandable that good people will differ . . . I respect [others] who differ with me. What I do not respect is those who demonize the opposition and who paint Trump as far better than he really is. From the comments of some of my friends you would think that Trump was Saint George the dragon slayer. I know you don't take that position, but I say this just to explain myself."
by Hohn Cho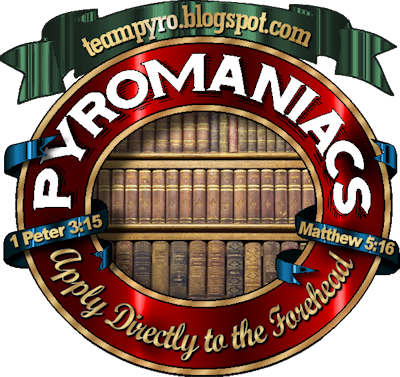 Fred Butler and Shaun Marksbury have written responses to a piece where Terrence Jones accuses my pastor, John MacArthur (who is, among many other things, President of The Master's Seminary*), of the sin of partiality due to the nature of the curriculum independently chosen by TMS professors in their own academic freedom. Apparently, there are not enough books by and about Christians of a certain subgroup to suit Mr. Jones' preferences.Putting aside for a moment the reality of where the Reformation geographically originated and then primarily took place, and the testimony that numerous early church fathers from North Africa apparently were and still are indeed taught at TMS, Mr. Jones' article illustrates the growing problem in both the world and increasingly even in the church of elevating equality of outcome over equality of opportunity. Reading his piece reminded me strongly of a controversy that arose a couple of months ago in the UK, when publisher Penguin Random House, apparently the largest general-interest paperback company in the world, virtuously declared that by 2025, their authors would reflect UK society. Author Lionel Shriver acerbically critiqued this policy. I think her whole piece is worth reading. (And by the way, did you happen to make the mistake of assuming her gender?) But this part is especially apropos:I'd been suffering under the misguided illusion that the purpose of mainstream publishers like Penguin Random House was to sell and promote fine writing. A colleague's forwarded email has set me straight. Sent to a literary agent, presumably this letter was also fired off to the agents of the entire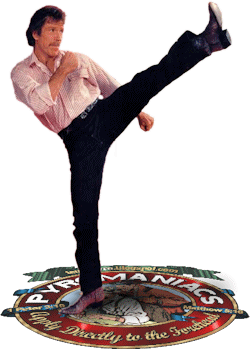 Penguin Random House stable. The email cites the publisher's 'new company-wide goal': for 'both our new hires and the authors we acquire to reflect UK society by 2025.' (Gotta love that shouty boldface.) 'This means we want our authors and new colleagues to reflect the UK population taking into account ethnicity, gender, sexuality, social mobility and disability.' The email proudly proclaims that the company has removed 'the need for a university degree from nearly all our jobs'—which, if my manuscript were being copy-edited and proof-read by folks whose university-educated predecessors already exhibited horrifyingly weak grammar and punctuation, I would find alarming.The accompanying questionnaire for PRH authors is by turns fascinating, comical and depressing. Gender and ethnicity questions provide the coy 'prefer not to say' option, ensuring that being female or Japanese can remain your deep dark secret. As the old chocolate-or-vanilla sexes have multiplied into Baskin Robbins, responders to 'How would you define your gender?' may tick, 'Prefer to use my own term'. In the pull-down menu under 'How would you define your sexual orientation?', 'Bi' and 'Bisexual' are listed as two completely different answers (what do these publishing worthies imagine 'bi' means?). Not subsumed by that mere 'gender' enquiry, out of only ten questions, 'Do you identify as trans?' merits a whole separate query—for 0.1 per cent of the population. (Thus with a staff of about 2,000, PRH will need to hire exactly two). You can self-classify as disabled, and three sequential questions obviously hope to elicit that you've been as badly educated as humanly possible.And check out the ethnicity pull-down. 'Asian or Asian British' may specify 'Indian,' 'Bangladeshi, 'Chinese', or 'Pakistan'; the correct adjectival form of the latter nationality seems to be mysteriously unprintable. 'Black or Black British' may identify as 'Caribbean' or 'African'. 'Mixed' allows for the options 'White and Black African', 'White and Black Caribbean', and 'White and Asian', but any other combo is merely 'Mixed: Other'. As for us crackers, there's 'White: British', 'White: Irish', and 'White: Gypsy or Irish Traveller', but the rest can only tick 'White: Other'.Let's unpack that pull-down. If your office is chocka with Italians, Greeks, Spaniards, Germans, Danes, Finns, Bosnians, Hungarians, Czechs, Russians, Americans, Canadians, Australians, Kiwis, Argentines, Guatemalans, Mexicans, Romanians who aren't travellers and South African Jews—I could go on—together speaking dozens of languages and bringing to their workplace a richly various historical and cultural legacy, the entire workforce could be categorised as 'White: Other'. Your office is not diverse.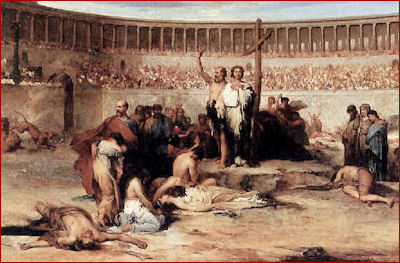 Predictably, outrage ensued, and I say "predictably" because the entire discourse on this topic tends to elevate emotion and personal experiences far above logic (and within the church, even above biblical revelation). Shriver was excoriated, disinvited to events, and ultimately wrote "a pedantic, leadenly prosaic rendition without any jokes" that rightly spoke out against the type of overt quotas that the Penguin Random House policy seems to favor, and which in the US has been declared illegal—for now—in various contexts by the Supreme Court.When "social justice" advocates in the church accuse critics of inappropriately engaging in a "slippery slope" argument, their words might be taken more seriously were there not ample examples from real life that show exactly where this trajectory leads. The UK is not too far ahead of the US on issues like these, and the concern I have for my Christian brothers and sisters in the US who support "social justice" is that they either don't see it, or even worse, consider examples like Penguin Random House in the UK as a positive model to emulate, despite clear exhortations in Scripture to "regard no one according to the flesh" in 2 Corinthians 5:16. (Listen here to an excellent sermon by Mike Riccardi from the GCC pulpit on this passage.)And instead of Christians being one "chosen race, a royal priesthood, a holy nation" from 1 Peter 2:9, suddenly we're Balkanized into dozens of different subgroups, with each one apparently demanding equal representation, not via equality of opportunity, but rather via equality of outcome. And this type of "affirmative action" is actually a form of unbiblical partiality, as I've previously written. Even as I write this, I marvel at how God ordained all the disciples and apostles to be Jews, and yet the Gospel nevertheless obtained a far wider and deeper hearing among the Gentiles, whom Paul in particular ministered to and cared for and loved, even though he himself was a Hebrew of Hebrews!Just like Phil, I never went to seminary, but were I ever to do so, I would want to go somewhere that God is glorified, the Word is held high, and sound doctrine is taught and lived out. And my desire would be to read books that advance those same goals, regardless of the ethnicity of either the authors or subjects. From every report I personally hear, The Master's Seminary would be one such institution, and I praise the Lord for that.

[*] In the interests of full and clear disclosure, although I'm an elder at Grace Community Church, I have no affiliation with TMS, except for one 45-minute class I taught for the Institute for Church Leadership curriculum on the topic of deacons and deaconesses, and for the dear friends I love who work and have graduated from there.
Your weekly Dose of SpurgeonThe PyroManiacs devote some space each weekend to highlights from the lifetime of works from the Prince of Preachers, Charles Haddon Spurgeon. The following excerpt is from The Sword and the Trowel, volume 7, pages 124-26, Pilgrim Publications.
"Are you not willing to pass through every ordeal if by any means you may save some?"I want to say a word to you who are trying to bring souls to Jesus. You long and pray to be useful: do you know what this involves? Are you sure you do? Prepare yourselves, then, to see and suffer many things which you would rather be unacquainted with. Experiences which would be unnecessary to you personally will become your portion if the Lord uses you for the salvation of others. An ordinary person may rest in his bed all night, but a surgeon will be called up at all hours; a farming-man may take his ease at his fireside, but if he becomes a shepherd he must be out among the lambs, and bear all weathers for them; even so doth Paul say, 'ÄúTherefore I endure all things for the elect's sakes, that they may also obtain the salvation which is in Christ Jesus with eternal glory.'ÄĚ For this cause we shall be made to undergo experiences which will surprise us.Suppose that by some painful operation you could have your right arm made a little longer, I do not suppose you would care to undergo the operation; but if you foresaw that by undergoing the pain you would be enabled to reach and save drowning men who else would sink before your eyes, I think you would willingly bear the agony, and pay a heavy fee to the surgeon to be thus qualified for the rescue of your fellows. Reckon, then, that to acquire soul-winning power you will have to go through fire and water, through doubt and despair, through mental torment and soul distress. It will not, of course, be the same with you all, nor perhaps with any two of you, but according to the work allotted you will be your preparation. You must go into the fire if you are to pull others out of it, and you will have to dive into the floods if you are to draw others out of the water. You cannot work a fire-escape without feeling the scorch of the conflagration, nor man a life-boat without being covered with the waves. If Joseph is to preserve his brethren alive, he must himself go down into Egypt; if Moses is to lead the people through the wilderness, he must first himself spend forty years there with his flock. Payson truly said, 'ÄúIf any one asks to be made a successful minister he knows not what he asks; and it becomes him to consider whether he can drink deeply of Christ's bitter cup and be baptized in his baptism.'ÄĚ
With my own suggestions about what seminarians should be readingby Phil Johnson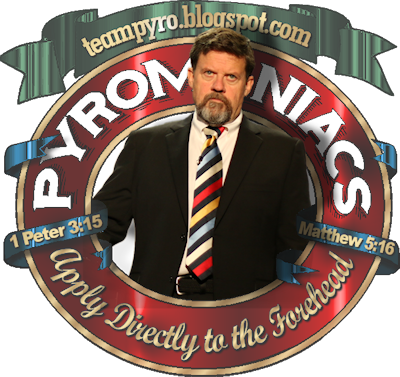 Before I get into what I'm about to write, I must issue a word of apology and explanation for the paucity of fresh posts since we fired the blog back up. I did, of course, say that we won't necessarily be posting daily, but I wasn't intending to have gaps of total silence as long as we've had between the previous non-Spurgeon blogpost and this one. My travel schedule has had me out of the office more than I was there in August; I'm trying to juggle and meet other important deadlines; and I'm older and slower than I was in blogging's heyday. Which is to say the molasseslike pace of the revived PyroManiacs is entirely my fault. I have a handful of posts by other contributors already in the pipeline. I've just been too busy to format and post them. I hope to get those moving starting tomorrow. (I've had some of them since before I went to Finland. So I'm jumping the queue in order to get this post online today. Please forgive me.)

aster's Seminary (TMS) alumnus Terence Jones posted (at "SBC Voices" !?) a response to John MacArthur's introductory post in what promises to be an extended discussion of the recent evangelical preoccupation with "social justice."Terence, whom I don't know, decided to take a personal slap at me, implying that I have somehow singled him out as a "black sheep." (The quotation marks are his, as if he was citing something I wrote.) For the record, I've never said a word about Terence until now. Moreover, I haven't categorized anyone as a black sheep for holding a different view from mine on "social justice." (Not only have I not written off any individuals with such a dismissal; I haven't smeared any people groups with negative generalizations—in contrast to those who casually throw out expressions like "upper middle class, Republican-leaning white men" in cracks they make about people whom they've never had a real conversation with.)

Anyway, Terence seems to be saying John MacArthur is wrong about "systemic racism"; that racism is indeed a deeply-ingrained problem at The Master's Seminary; and that the stubborn proof of that charge (one of "the truths that Dr. MacArthur's social justice series won't change") is revealed in the lists of required reading students are subjected to. Why is that proof of systemic racism? Because those lists have not been organized by a quota system to ensure that all ethnicities—nay, black theologians—are properly represented. Terence says he stifled seven years of seething anger rather than share his concern publicly over this issue. The main physical injury he describes came from the biting of his own lip.I'm not making that up. Seriously, if Terence Jones is trying to portray TMS as a bastion of institutional or systemic racism, he fails miserably. He doesn't cite a single incident of anyone connected with the seminary who ever displayed so much as a hint of racial animus. He doesn't suggest anyone even remotely connected with the seminary has even a tincture of sympathy with white supremacist attitudes. I know for a fact that the truth is the opposite: racism—even subtle expressions of scorn or contempt based on skin color or ethnicity—would not be tolerated at the seminary. The school has in fact graduated dozens if not hundreds of men from a very wide variety of tongues, tribes, and nations.Now, here I have to make a disclaimer. I'm not employed by or connected with The Master's Seminary in any way. In fact, I'm sure there are faculty members there who would be happy for me to make that disclaimer as emphatically as possible. I have zero input or influence when it comes to the curriculum, class content, or assigned reading lists at TMS. I never even get to meet most of the men who study there. (My office is 22 miles away from the seminary.)Indeed, I have had my own private concerns about TMS's required reading lists over the years. Frankly, for my money, there don't seem to be enough truly classic works. Seminarians' required reading tends to be pretty thin on primary sources: works written by (not about) the Church Fathers, Augustine, Athanasius, Anselm, the magisterial Reformers, Puritan writers, Particular Baptists, and the Dutch Reformed. Many seminary graduates sound to me as if they've been completely overexposed to contemporary writers, counseling theory, books on methodology rather than theology, and books dealing with fleeting contemporary issues rather than the truly important battles against persistent heresies that they would learn about if they read more historical theology. Terence's obsession with modern notions of racial quotas is a fitting example of this.I mentioned the Dutch Reformed heritage. That category of theological literature is loaded with classic works that seminarians really need to have some familiarity with, but few do. Which is to say I think Joel Beeke probably has as much reason as Terence Jones does to have spent "many a days" weeping and ranting "behind closed doors" in a TMS professor's office. As a matter of fact, I have a Bogan friend (GTY's only employee from down under), a TMS alum named Cameron Buettel, who has spent many a day whinging in my office over the dearth of Aussie writers on the TMS required reading list. Frankly, I think Cameron's just being a sook.What Terence Jones's article actually reveals is how gossamer thin are the actual complaints of those so eager to condemn Reformed and evangelical Christians as systemically unjust. I think John MacArthur is exactly right: evangelicals who think of themselves as "gospel-centered" need to get back to the actual gospel and stop these incessant attempts to blend gospel truth with whatever happens to be popular in secular discourse at the moment.

Your weekly Dose of SpurgeonThe PyroManiacs devote some space each weekend to highlights from the lifetime of works from the Prince of Preachers, Charles Haddon Spurgeon. The following excerpt is from the Metropolitan Tabernacle Pulpit, volume 36, sermon number 2127, "Love's competition." "Love to God is a sort of natural consequence which follows from a sight and sense of the love of God to us."Where there is much love, there is sure to be much service in proportion to the strength. Give us a church that loves Christ Jesus much. You will have mighty prayer-meetings; you will have a holy membership; you will have liberal giving to the cause of Christ; you will have hearty praising of his name; you will have careful walking before the world; you will have earnest endeavours for the conversion of sinners. Missions at home and abroad will be set on foot when love is fervent. When the heart is right, everything is likely to be right; but when the heart goes wrong, oh, what a fatal thing it is! A disease of the heart is looked upon as the worst of mischiefs that can happen to a man. One old doctor of my acquaintance used to say, 'ÄúWe can do nothing with the heart.'ÄĚ God keep us from a diseased heart: a fatty degeneration of the heart, or an ossification of the heart towards the Lord Jesus Christ!
by Hohn Cho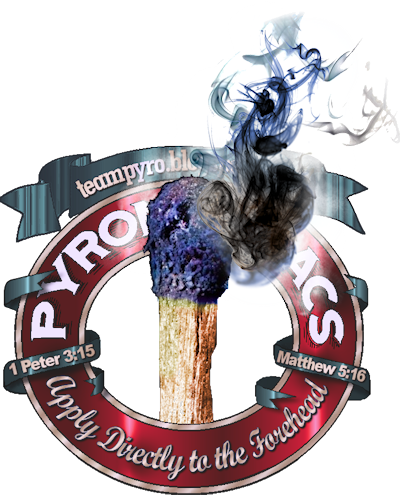 "Racist." "Ignorant." "Fools." "Pope MacArthur." "Out of touch." "A pile of conservative ideological rubbish." "Old white evangelical Pastors." "He's got nothing. I can't get why all his followers are so excited. Cult of personality, I suppose." "Their heroes were slave masters." "Pope-like authoritarian leader." "Multimillionaire white man."

uch are some of the responses to John MacArthur's introductory article, Social Injustice and the Gospel, a piece so civil and rational and, well, biblical that I'm personally mystified at the shrill and hysterical nature of this type of reaction by some professing Christians.One blogger, in a seeming attempt to rush out a "hot take" to MacArthur's article which he proceeded to spam in numerous places the article showed up, was so quick to speak per James 1:19 that he neglected to notice that he linked to a long-time conspiracy theorist with a plainly obvious axe to grind against MacArthur, as support for questioning of the extent and nature of MacArthur's involvement in Gospel ministry during the Civil Rights Movement! (When this was pointed out, he subsequently took the link down.) Regardless, all of this certainly appears to vindicate James White's prediction that "The Christian SJWs are going to be blowing up the net over the next couple of weeks. Mark my words."I have long believed that Christians who have refused to buy into the viewpoint of many "social justice" advocates are and have always been more than willing to have a civil and rational discussion centered around the Bible with those who would disagree. And yet my perception has been that there is a distinct lack of interest in having such a discussion on the "social justice" side, in favor of mere declarations that their position is right, expectations that the orthodoxy of their position must not be challenged, and a dismissal or even vilification of people who attempt to do so.This is often the case with socio-political movements, because they are typically too busy seeking to mobilize support, defeat opposition, and push forward some goal they deem to be desirable, to stop and consider for a moment whether or not their goals and positions are actually meritworthy. I can understand the reluctance to do this in the world, but in the church, if we are truly to be people of the Book who stand for the truth of the Word, we must take more than mere moments to discuss what the Bible says, understand what it means, and only then act according to our God-given consciences and calling and stewardship.In having this discussion, I appreciated the words of Nate Pickowicz, calling for graciousness. My hope had been the same as Tim Challies, that after well over 50 years of faithful ministry-and nearly 50 of it at the same church-an older man who has been right about so many other issues over the decades would at least have "the credibility [to] gain a hearing." But even if that bare courtesy could not be extended, my prayer has been that people would at least heed 1 Timothy 5:1 and make respectful appeals rather than sharp rebukes... much less puerile and at times even ethnicity-based insults.The initial signs are not particularly encouraging, but our God reigns, and we shall see where He would have us go. Finally, one final word to those who might be on my "side" of the debate, I can understand why some of us might be excited that the discussion many of us have desired to have could actually be happening, but let's also try to moderate and even restrain our impulses toward partisanship and cheerleading. I thought this word from Jacob Denhollander was both gracious and appropriate. And of course, let's also strive to maintain the highest possible standards of Spirit-filled speech, even as we engage in a vigorous debate about the Gospel, Christian orthopraxy, and individual consciences and convictions.

Your weekly Dose of SpurgeonThe PyroManiacs devote some space each weekend to highlights from the lifetime of works from the Prince of Preachers, Charles Haddon Spurgeon. The following excerpt is from According to Promise, pages 28-30, Pilgrim Publications. "If my reader would feel freer and more at home in society than in the church of God, let him know assuredly that he belongs to the world, and let him not deceive himself."Isaac and Ishmael lived together for a time. The self-religionist and the believer in the promise may be members of the same church for years, but they are not agreed, and cannot be happy together, for their principles are essentially opposed. As the believer grows in grace and enters upon his spiritual manhood, he will be more and more disagreeable to the legalist, and it will ultimately be seen that the two have no fellowship with one another. They must separate, and this is the word that will be fulfilled to the Ishmaelite: 'ÄúCast out this bond-woman and her son: for the son of this bond-woman shall not be heir with my son, even with Isaac.'ÄĚ Grievous as the parting may be, it will be according to the divine will, and according to the necessities of the case. Oil and water will not mingle, neither will the natural man's religion agree with that which is born of the promise, and sustained by the promise. Their parting will be only the outward result of a serious difference which always existed.Outwardly, and in this present life, the heir of the promise did not appear to have the best of it. Nor, indeed, should this be expected, since they who choose their heritage in the future have, in fact, agreed to accept trial in the present.Isaac experienced certain afflictions which Ishmael never knew: he was mocked, and he was at last laid on the altar; but nothing of the sort happened to Ishmael. You, who like Isaac are the children of the promise, must not envy those who are the heirs of this present life, though their lot seems easier than your own. Your temptation is to do so; even as the Psalmist did when he was grieved because of the prosperity of the wicked.There is in this fretting a measure of running back from our spiritual choice: have we not agreed to take our part in the future rather than in the present? Do we rue the bargain? Moreover, how absurd it is to envy those who are themselves so much to be pitied! To lose the promise is practically to lose everything; and the self-righteous have lost it. These worldly professors have no spiritual light or life, and they desire none. What a loss, to be in the dark and not to know it! They have enough religion to make them respectable among men, and comfortable in their own consciences; but this is a sorry gain if they are abominable in the sight of God. They feel no inward fightings and wrestlings; they find no contention of the old man against the new; and so they go through life with a jaunty air, knowing nothing till their end come. What wretchedness to be so besotted! Again, I say, do not envy them. Better far is the life of Isaac with its sacrifice, than that of Ishmael with its sovereignty and wild freedom; for all the worldling's greatness will soon be ended and leave nothing behind it but that which will make the eternal world to be the more miserable.
Your weekly Dose of SpurgeonThe PyroManiacs devote some space each weekend to highlights from the lifetime of works from the Prince of Preachers, Charles Haddon Spurgeon. The following excerpt is from the The Sword and the Trowel, May, 1883, "The use of wool in the ears."
"It will be a mark of wisdom to be impatient with the follies of human converse."We are told concerning Bernard of Clairvaux that, after he had given himself up entirely to contemplation and walking with God, he met with a considerable difficulty in the visits of those friends who were still in the world. Their conversation brought back thoughts and feelings connected with the frivolities which he had for ever forsaken; and on one occasion, after he had been wearied with the idle chit-chat of his visitors, he found himself unable to raise his heart towards heaven. When he was engaged in the exercise of prayer he felt that their idle talk was evidently the cause of his losing fellowship with God. He could not well forbid his friends coming, and therefore he prepared himself for their injurious conversation by carefully stopping his ears with little wads of flax. He then buried his head deep in his cowl, and though exposed for an hour to their conversation, he heard nothing, and consequently suffered no injury. He spoke to each of them some few words for edification, and they went their way. We do not suppose that for any great length of time he was much troubled with such visitors, for he must have been an uncommonly uninteresting companion. If people once discover that their clatter is lost upon you, they are not quite so eager to repeat the infliction.We are not admirers of Bernard's monastic severity, but we wish it were possible to imitate his use of wool, in the spirit if not in the letter. We are all thrown in the way of persons who will talk; and their talk has in it about as much solidity as the comet, of which we are told that a thousand square miles, if condensed and compressed, would go into a thimble or an acorn-cup. Cowper made an accurate computation of the value of ordinary conversation when he said, 'ÄĒ'ÄúCollect at ev'ning what the day brought forth,Compress the sum into its solid worth,And if it weigh the importance of a fly,The scales are false, or algebra a lie.'ÄĚIf it were of any use to these human fog-horns, whose noise so much disturbs gracious souls, we would reason with them: but, alas, it would be casting pearls before parrots, who would hop off with them, drop them, and come back to scream again. Still, though it may be wasted effort, we would tell them a little story, which we met with in a tiny book called 'ÄúGold Dust.'ÄĚ 'Äú'Äė Mother,' asked a child, 'since nothing is ever lost, where do all our thoughts go?' 'Äėto God,' answered the mother, gravely, 'Äėwho remembers them for ever.' 'ÄėFor ever!' said the child; he leaned his head, and drawing closer to his mother, murmured, 'ÄėI am frightened!''ÄĚDo you triflers never feel frightened too? If so, permit this healthy fear to grow; and remember that idle words are worse than idle thoughts, for they lead others into evil, and murder good thoughts in those who else might have quietly meditated.As the topics of conversation which are usually intruded upon devout minds are worthless, if not worse, the best way is to escape from them altogether; but when this is not possible; oh, would that the gift of deafness could be conferred upon us! Oh, to protect the drum of the ear with a plate of iron! Will no one invent us ear-shields? The process of letting chit-chat go in at one ear and out at the other is greatly injurious to the brain; and the mere passage of such traffic through the mind is painful to the spiritual man's heart. It would be a far better thing not to let it enter at all. Could we not manage, by determinedly introducing holy topics, to become as truly bores to the foolish talkers as the chatterboxes are to us? or, better still, could we not turn the flood of conversation into a profitable channel, and subdue wild tongues to some useful service, as men tame rushing rivulets and make them turn their mill-wheels? Oh, that it were possible!How often, immediately after a holy service, where in heart and mind we have been carried to the top of Tabor, so that we have beheld the transfiguration of all gracious truth, have we come down to the foot of the mountain to meet with very fools! They have inane remarks to offer upon the congregation, the faults of the singing, the mistakes of the preacher, or other worthless trifles. They behave as if, in the presence of God, and heaven, and hell, they found a fit place for acting the merry-andrew, and playing their fantastic tricks. If they have ever been in the presence of the King of kings, they have been more engrossed by the dust beneath his feet than with his majesty and glory. This dust they bring away, and throw into our eyes, so that with the pain thereof the holy vision vanishes away. Oh, that such beings should exist!
by Phil Johnson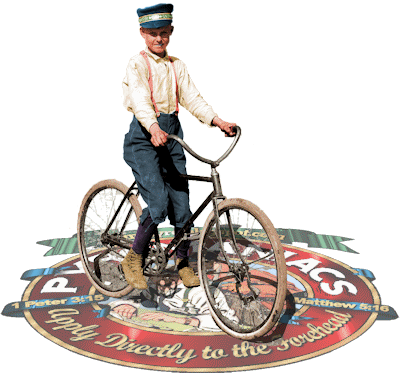 'm in Finland to speak to a group of Reforming church leaders on the subject of sola Scriptura. The conference here started tonight. I'll be covering topics like the authority, accuracy, and sufficiency of Scripture. I'll also be highlighting the dangers of vesting too much authority in ecclesiastical tradition—especially when our traditions might burden or obscure the simplicity of the gospel. Or worse yet, in some churches and denominations, long-treasured church traditions have often been used to adjust or nullify clear statements of Scripture (cf. Mark 7:13).To be clear: I am not one of those who thinks we need to jettison every order of service, structure, or interpretation of Scripture that has some pedigree in church tradition. (I'm not an organoclast.) I would be the very last person to advocate ignorance of church history, show sneering contempt for the very idea of tradition, or recommend a haughty, overweening attitude toward godly churchmen and their beliefs and practices from past ages. Tradition has a legitimate place in the church; but that place is not near the top of the hierarchy.Anyway, while I was at dinner with conference attendees tonight, a friend in America texted me a question about those very issues. He was asking if we could have an extended conversation when I get back in the office. I'm looking forward to that. Meanwhile, I thought his question so good and the issue so important that I decided to answer him briefly with a text message on the spot. My Finnish friends around the table were engaged in conversation with one another, so I thought I could dash off a quick reply without being impolite.Wrong. My reply became a bit longer than planned, and by the time I finished thumb-typing, I was the only one left at the table. So with apologies to my Finnish hosts to whom I was unintentionally rude, here's my reply to my friend's question. My answer should give you sufficient clues to discern everything you need to know about the gist of what he asked. Here you go:Short answer: as in all structures, authority is definitionally hierarchical. I think well-established ecclesiastical traditions can carry some authority, but never in a way that trumps the Bible.In other words the practice and teachings of our spiritual forefathers ought to be studied and taken seriously, and though they have no authority to challenge or add dogmatic articles of faith to what the Bible teaches, certain traditions do have more authority than whatever "God told me this morning. . . "I think one of the besetting sins of the current generation(s) is a tendency to ignore the voices of godly men who preceded us. Sola scriptura properly understood is not a recipe for each person arriving at his or her own interpretation of the text without any insights gleaned from commentaries, reference works, or the history of what godly men and councils have said in the past. (The notion that me and my Bible are all the instruction I'm willing to heed is what I would typically refer to as "nuda scriptura rather than sola Scriptura.")In short, if I arrive at a belief or interpretation that no one before me has ever seen, my assumption should be that I'm probably wrong.On the other hand, the danger of placing too much weight on tradition was shrilly rejected by Christ himself, so I'm inclined to think the greater danger lies there. But there's a deep, deadly ditch on both sides, and it behooves us to stay between those ditches.See also: Sola Scriptura and the role of teachers in our spiritual growth.

Your weekly Dose of SpurgeonThe PyroManiacs devote some space each weekend to highlights from the lifetime of works from the Prince of Preachers, Charles Haddon Spurgeon. The following excerpt is from the The New Park Street Pulpit, volume 1, sermon number 22, "A caution to the presumptuous." "He who thinks he stands is in danger of a fall. The true Christian cannot possibly suffer a final fall but he is very much disposed to a foul fall."My brother, could I take thee into the wards of that hospital where lie sick and wounded Christians, I could make you tremble. I would show you one, who, by a sin that occupied him not a single moment, is so sore broken, that his life is one continued scene of misery.I could show you another one, a brilliant genius, who served his God with energy who is now--not a priest of the devil it is true, but almost that--sitting down in despair, because of his sin.I could point you to another person, who once stood in the church, pious and consistent, but who now comes up to the same house of prayer as if he were ashamed of himself, sits in some remote corner, and is no longer treated with the kindness he formerly received, the brethren themselves being suspicious because he so greatly deceived them, and brought such dishonour upon the cause of Christ.Oh! did ye know the sad pain which those endure who fall. Could ye tell how many have fallen, (and have not perished, it is true,) but still have dragged themselves along, in misery, throughout their entire existence, I am sure ye would take heed.Come with me to the foot of the mountain of presumption. See there the maimed and writhing forms of many who once soared with Icarian wings in the airy regions of self-confidence; yet there they lie with their bones broken, and their peace destroyed. There lies one who had immortal life within him; see how full of pain he appears, and he looks a mass of helpless matter. He is alive, it is true, but just alive. Ye know not how some of those enter heaven who are saved, 'Äúso as by fire.'ÄĚOne man walks to heaven; he keeps consistent; God is with him, and he is happy all his journey through. Another says, 'ÄúI am strong, I shall not fall.'ÄĚ He runs aside to pluck a flower; he sees something which the devil has laid in his way; he is caught first in this gin, and then in that trap; and when he comes near the river, instead of finding before him that stream of nectar of which the dying Christian drinks, he sees fire through which he has to pass, blazing upon the surface of the water. The river is on fire, and as he enters it he is scorched and burned.The hand of God is lifted up saying, 'ÄúCome on, come on;'ÄĚ but as he dips his foot in the stream, he finds the fire kindling around him, and though the hand clutches him by the hair of the head, and drags him through, he stands upon the shore of heaven, and cries, 'ÄúI am a monument of divine mercy, for I have been saved so as by fire.'ÄĚOh! do you want to be saved by fire, Christians? Would ye not rather enter heaven, singing songs of praises? Would ye not glorify him on earth, and then give your last testimony with, 'ÄúVictory, victory, victory, unto him that loved us;'ÄĚ then shut your eyes on earth, and open them in heaven? If you would do so, presume not. 'ÄúLet him that thinketh he standeth take heed lest he fall.'ÄĚ
by Hohn Cho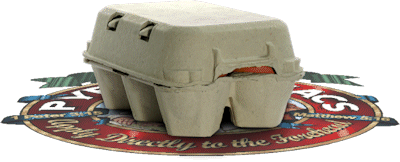 eader AK said: I and others are still unclear on the "woke dogmas" or the unifying convictions of this "Christian justice movement"This is a somewhat challenging question, because as with many decentralized movements, different people are going to answer this question in diverse ways. But as someone who participated avidly in the secular version of this movement for many years and has observed it in the church for several years, here is my effort.My goal is to fairly present a number of views common to the "social justice" movement within conservative evangelicalism in the US, even as I acknowledge that the list is neither comprehensive, nor necessarily universal to every individual "social justice" advocate.Certain groups have been marginalized and oppressed throughout American history. These groups include, but are not limited to, ethnic minorities and women.This oppression, especially when amplified over many years—and in certain cases, many generations—has resulted in negative effects that have real impacts to this very day.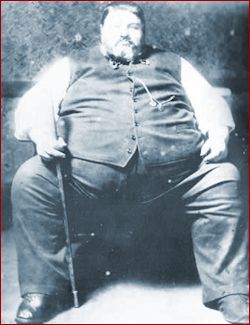 This problem is both a historical and a current one, in that vestiges of the historical problems persist systemically within existing structures today.Moreover, the current inequities are so vast that to apply a "clean slate" or "equality of opportunity" paradigm alone would be neither sufficient nor just.Accordingly, as a matter of fundamental justice, existing inequities ought to be addressed by eliminating systemic problems and tangibly assisting those who have been oppressed.Because these inequities resulted from societal structures benefiting those with power and privilege, any costs associated with #5 should be borne primarily by society and the privileged.I believe the above six concepts could likely be true of either a secular or a Christian "social justice" advocate. The below six concepts will attempt to focus in on the Christian perspective.Christians ought to be deeply concerned about these inequities, because we are called to love our neighbors, to love even our enemies, and to help the "least of these" as the example of the Good Samaritan clearly lays out.Any failure or even lack of enthusiasm to put into action this call to love our neighbors and help the least of these is a sin, or at the very least a detriment to our Christian witness, and thus individual repentance in these areas is appropriate.The church has a role to play as well, initially in the casting off and corporate repentance of any overt past or present sins relating to oppressed groups (see, e.g., the Southern Baptist Convention and slavery).As part of the repentance in #9, or at least as part of the compassionate sensitivity associated with #7, the church should actively disciple its members to love our neighbors, and examine itself to see if it is placing even unintentional barriers to fellowship for oppressed groups.One way these barriers to fellowship for oppressed groups could be discerned is examining the ethnic makeup of one's local body and comparing it to the ethnic makeup of the surrounding community.Some would argue that corporate repentance by the church should include measures such as reparations and/or proactive hiring/ordination of pastors/elders from oppressed groups, in a type of affirmative action. Others (often amillennial and post-millennial believers) would argue that an overt role of the church should be to actively work toward social change and improvement.Subject to my earlier qualifications, I think that's enough for a basic sketch. And now that I've laid out what I hope is a fair summary, I'm going to respond with a brief set of conceptual rebuttals.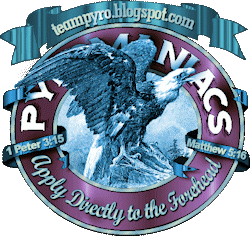 No question there have been past injustices. Indeed, as we move back in history, we see a wretched and at times horrifying catalogue of evils and wrongs, and no single people group has a monopoly on this, as either victim or perpetrator. And delving into this issue begs the question of how broadly do you go, how far back do you go? Happily, we have answers from Scripture, because Ezekiel 18:20, Jeremiah 31:30, Deuteronomy 24:16, Galatians 6:4-5, 2 Corinthians 5:10, Romans 2:6, and other verse are crystal clear that each man is responsible for his own sins, and not the sins of his ancestors or other people.Additionally, to say it plainly, there is a fact-based debate over how prevalent and dire the sin of partiality vis-ŗ-vis oppressed groups is in the US right now. I neither need nor desire to dispute personal experiences of ill treatment—and indeed, I could share several of my own—in order to observe that accusations of systemic problems in a nation of over 325 million people require more than proof-by-anecdote. Hard data are far more persuasive, and in that regard, there are many competing studies out there. And having reviewed dozens of them, my own view is that the best data are multivariate analyses which demonstrate the reality that complex issues, such as reasons for inequality, defy simple univariate answers (e.g., "it's all the fault of discrimination"). Meanwhile, the worst data tend to be studies from highly liberal/leftist humanities professors which contain clear methodological limitations, or even engage in question-begging, to assume the ideologically desired conclusions.Moreover, I've also seen a tendency among "social justice" advocates to ignore or minimize positive news and data, such as the increase in approval of interracial marriages from 4% in 1958 to 87% in 2013, representing "one of the largest shifts of public opinion in Gallup history". Or the reality that the US did indeed elect—twice!—an ethnic minority to the highest and most powerful position in the land. This does not mean the sin of partiality has disappeared, of course, but it does indicate progress. The reality is, it is and always will be impossible to eliminate the sin of partiality this side of glory, because the Scriptures are clear that we are all sinners, as Romans 3:9-10 and many other verses declare. We don't need to be fatalistic about this, of course, but it is more than appropriate to consider concepts such as magnitude, urgency, and even diminishing returns as we examine the sweep of stewardship of all that is set before us.This begs a fundamental question . . . how do we opt to prioritize "social justice" within the grid of many hundreds of Christian commands? There are, after all, "things of first importance" described in Scripture, and there are commands we are to be doing at all times, such as rejoicing, praying, and giving thanks. (And I will note that in contrast, we are never called in Scripture to always be mourning, protesting, or expressing grievances.) Given a spare hour, should you spend it reading the Word, praying, doing street evangelism, serving your spouse via housework, or playing with your children? The answer is one of Christian liberty and stewardship, and ultimately each one of us will give an account to God for that hour per Romans 14:12. For anyone else to insist that you need to spend your time, money, or resources in a specific way, or to prioritize their heartfelt cause over your own, amounts to a treacherous path toward legalistic conscience-binding.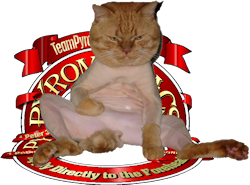 Even when it comes to loving our neighbor, caring for the least of these, or doing justice, that remains an issue of liberty and stewardship. It might surprise you to hear that even with all of the constant media uproar about police shootings, the left-of-center Washington Post and the liberal The Guardian reported that 68 unarmed people (of all ethnicities) in 2017 and 170 unarmed people (again, of all ethnicities) in 2016, respectively, were killed by police in the US. Each of those people carried the Imago Dei, and regardless of the nature or justifiability of the shooting, I don't doubt that they each had loved ones who mourned their deaths. I can think of a dear friend who lost a loved one to a police shooting, and I mourned and still mourn with her. But in terms of relative commonality, more people (189) died of constipation in the US in 2016 . . . which, to be fair, sounds like a pretty awful way to die as well. In contrast, the horror of abortion murdered an estimated 926,200 unborn babies in 2014, a disproportionately high number of which were ethnic minorities, by the way. In that light, are those of us who believe the issue of abortion is, say, at least 5,000 times more important than the issue of unarmed people killed by police being somehow unfair or unreasonable?When it comes to repenting of the failure to love my neighbor, I am personally far more convicted and motivated with respect to sharing the Gospel with those around me, than I am of the sin of partiality as it pertains to ethnicity. In complete candor, for a variety of reasons, I am not currently convicted of the sin of partiality as it pertains to ethnicity. This is not to say that I am perfect in this area, of course, nor to say that the Holy Spirit won't someday convict me in this area, perhaps even deeply. But Christians are capable of maintaining a clear conscience in certain areas or toward certain people, as the Scriptures plainly state in Acts 23:1, Acts 24:16, Romans 9:1, 1 Corinthians 4:4, 2 Corinthians 1:12, 1 Timothy 1:19, 2 Timothy 1:3, and 1 Peter 3:16. Self-examination in these areas can be helpful and profitable, but it crosses into presumption and trying to be the Holy Spirit in another's life when certain "social justice" advocates insist that people are or should feel guilty of this or that particular sin. At the end of the day, 1 Corinthians 4:5 tells us that hidden things and the purposes of the heart are for the Lord to reveal and disclose, not for others to assume or believe the worst.Regarding the issue of privilege, there is no question that certain people are born with greater privileges than others. I joked recently that I was outraged that I was born without white privilege, tall privilege, attractive privilege, born-to-wealthy-parents privilege, firstborn privilege, and especially in our Reformed-ish circles, able-to-grow-beards privilege. At the end of the day, it is the Lord alone who in His sovereignty ordains the privileges and challenges associated with our birth, so why should we have either pride or shame in those circumstances, with which we had absolutely nothing to do? Moreover, as Christians, to the extent we are granted privileges, we praise Him, and to the extent we are granted challenges, still we praise Him as James 1:2, Romans 5:3, 1 Peter 1:6, and other verses make very clear.I will close for now by saying that the biggest concern that I and numerous others have about the "social justice" movement in the church is that turning our attention toward social concerns necessarily increases their relative priority, and thus necessarily decreases the relative priority of Gospel proclamation. Again, just to speak plainly, I am far more concerned about the furtherance of the Gospel to the uttermost ends of the earth, than I am about certain marginal improvements with respect to, say, living standards in our own abundantly blessed first-world country.Church history is filled with the wreckage of denominations and organizations which became distracted by social issues, and then over the course of time, abandoned their Gospel priorities and even their doctrinal fidelity. We Christians in America are already so apt to being distracted by the shiny things of the world, some of which might even be good or neutral things, in and of themselves. My prayer is that we will refuse to be diverted from the beauty and simplicity of the perfect Word of God and His Gospel by an unnecessary focus on anything peripheral to that, whether it is "social justice" or worldly politics—often two sides of the very same distracting coin.