Your weekly Dose of SpurgeonThe PyroManiacs devote some space each weekend to highlights from the lifetime of works from the Prince of Preachers, Charles Haddon Spurgeon.  The following excerpt is from John Ploughman's Talk, pages 92-94, Pilgrim Publications.  "Husbands should try to make home happy and holy."It is an ill bird that fouls its own nest, a bad man who makes his home wretched. Our house ought to be a little church, with holiness to the Lord over the door, but it ought never to be a prison where there is plenty of rule and order, but little love and no pleasure. Married life is not all sugar, but grace in the heart will keep away most of the sours.Godliness and love can make a man, like a bird in a hedge, sing among thorns and briers, and set others a singing, too. It should be the husband's pleasure to please his wife, and the wife's care to care for her husband. He is kind to himself who is kind to his wife. I am afraid some men live by the rule of self, and when that is the case, home happiness is a mere sham.When husbands and wives are well yoked, how light their load becomes! It is not every couple that is a pair, and the more's the pity. In a true home all the strife is which can do the most to make the family happy. A home should be a Bethel, not a Babel.The husband should be the houseband, binding all together like a corner stone, but not crushing everything like a mill-stone. Unkind and domineering husbands ought not to pretend to be Christians, for they act clean contrary to Christ's commands. Yet a home must be well ordered, or it will become a Bedlam and be a scandal to the parish.If the father drops the reins, the family-coach will soon be in the ditch. A wise mixture of love and firmness will do it; but neither harshness nor softness alone will keep home in happy order. Home is no home where the children are not in obedience, it is rather a pain than a pleasure to be in it. Happy is he who is happy in his children, and happy are the children who are happy in their father.All fathers are not wise. Some are like Eli, and spoil their children. Not to cross our children is the way to make a cross of them. Those who never give their children the rod, must not wonder if their children become a rod to them. Solomon says, "Correct thy son, and he shall give thee rest; yea, he shall give delight to thy soul." I am not clear that anybody wiser than Solomon lives in our time, though some think they are.Young colts must be broken in, or they will make wild horses. Some fathers are all fire and fury, filled with passion at the smallest fault; this is worse than the other, and makes home a little hell instead of a heaven. No wind makes the miller idle, but too much upsets the mill altogether. Men who strike in their anger generally miss their mark. When God helps us to hold the reins firmly, but not to hurt the horses' mouths, all goes well.When home is ruled according to God's Word, angels might be asked to stay a night with us, and they would not find themselves out of their element.
Your weekly Dose of SpurgeonThe PyroManiacs devote some space each weekend to highlights from the lifetime of works from the Prince of Preachers, Charles Haddon Spurgeon.  The following excerpt is from The Golden Alphabet, pages 150-151, Pilgrim Publications. Â
Before I was afflicted I went astray: but now have I kept thy word. Psalm 119:67 Often our trials act as a thorn-hedge to keep us in the good pasture; but our prosperity is a gap through which we go astray. If any of us remember a time in which we had no trouble, we also probably recollect that then grace was low, and temptation was strong.It may be that some believer cries, "Oh that it were with me as in those summer days before I was afflicted!" Such a sigh is most unwise, and arises from a carnal love of ease: the spiritual man who prizes growth in grace will bless God that those dangerous days are over, and that if the weather be more stormy it is also more healthy.It is well when the mind is open and candid, as in this instance: perhaps David would never have known and confessed his own strayings if he had not smarted under the rod. Let us join in hishumble acknowledgments, for doubtless we have imitated him in his strayings.Why is it that a little ease works in us so much disease? Can we never rest without rusting? Never be filled without waxing fat? Never rise as to one world without going down as to another?What weak creatures we are to be unable to bear a little pleasure! What base hearts are those which turn the abundance of God's goodness into an occasion for sin!
by Phil Johnson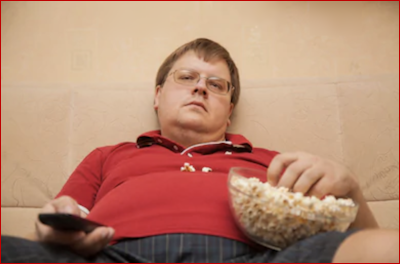 ne of the questions prompted by the quarantine is about "virtual communion." After all, in lieu of regular worship services, we are listening online every Sunday while our pastor preaches from the pulpit of the church. So why not have a kind of virtual communion service, where we all take the elements simultaneously in the privacy of our homes?Five times in Paul's instructions regarding the Lord's Table, he uses the phrase "when you come together as a church" or its equivalent (1 Corinthians 11:17, 18, 20, 33, 34). In verse 34 he expressly contrasts "eat[ing] at home" with the act of eating the bread and drinking the cup as a church body "when you come together." Clearly, the communion ordinance is supposed to be shared by the gathered assembly of the church collectively, not taken by individuals in solitude. It is not a private sacrament.We might sometimes serve communion with a small group of 5-10 church members gathering at the bedside of someone who is homebound or permanently confined to a nursing home or long-term health-care facilities. But there's a significant difference in a case like that—because you have a subset of the church in genuine communion together, contrasted with isolated people in quarantine who serve themselves (which destroys the symbolism of the Supper).I agree that extraordinary times do sometimes call for extraordinary measures, and I understand the desire to be flexible in a time of emergency, so although I don't approve and wouldn't participate, I wouldn't necessarily inveigh publicly against a church that offered a "virtual communion service." There may be some well-meaning church leaders who sincerely believe some kind of makeshift online Eucharistic ceremony (sans any actual communion among the saints) is better than none at all. They are wrong about that. But if done anyway, such dramatic revision to the sacrament needs (at the very least) to be carefully and thoroughly explained, along with clear instructions telling participants that this is a temporary measure only, a one-time exception to the normal practice, and it should not change how the church normally observes the Lord's Table or regards its significance.

In practice, however, "virtual communion" services do confuse people—or worse. Saddleback Church, for example, has embraced the idea of "virtual communion." In an email message to church members during Passion Week, Rick Warren wrote, "Last weekend, thousands of our members participated in this tradition at home in our first online Communion in the history of this church. Many people just used what they had: cheese crackers, pancake bits, and various juices. It's hilarious seeing on social media all the things our members used!"They have

literally made a mockery of the Lord's Table—the very kind of thing the apostle was rebuking the Corinthians for in 1 Corinthians 11.So the best course of action—and what Grace Community Church's elders will be doing—is to wait to serve communion until the church can legitimately assemble. Better to forego the ordinance altogether during the quarantine rather than risk confusing people about the meaning of the Lord's Table and how it is normally to be administered.

by Phil Johnson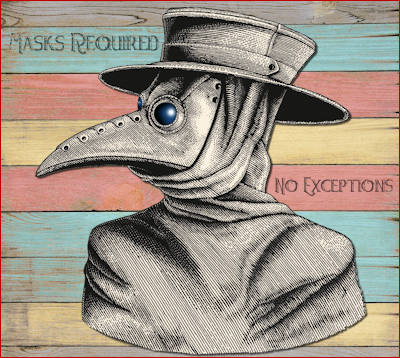 his guy, angry that Grace Community Church yielded to the 9th Cicuit Court's ruling banning church meetings in California this weekend, Tweets at me: "An unjust law need not be followed."

I'm appalled at how many people who profess to believe Scripture echo that sentiment. Nero was emperor when Paul wrote Romans 13:1-7: "Let every person be subject to the governing authorities. For there is no authority except from God, and those that exist have been instituted by God. . . ." First Peter 2:13 was written to people suffering unjustly. ("Be subject for the Lord's sake to every human institution, whether it be to the emperor as supreme, or to governors as sent by him...")Peter goes on to say: "Be subject . . . also to the unjust. For this is a gracious thing, when, mindful of God, one endures sorrows while suffering unjustly" (vv. 18-19). Indeed, "to this [unjust suffering] you have been called, because Christ also suffered for you, leaving you an example, so that you might follow in his steps." (v. 21). When someone in authority over us treats us unjustly, the example we are to follow was set for us by Christ, who simply "continued entrusting himself to him who judges justly" (v. 23).The only exception to this principle is when the one in authority instructs us to sin. Then "we must obey God rather than men" (Acts 5:29).So does a government-mandated quarantine ask us to violate Hebrews 10:25 ("not neglecting to meet together"), or is the quarantine in keeping with the principle of Leviticus 13-14, where quarantines are expressly mandated?The answer to that question may vary according to where we live. Quarantining people in the midst of a pandemic is a legitimate prerogative of government. How long the quarantine should last and who should be exempted are questions that don't have clear, fixed answers. The severity and duration of the pandemic determines what's reasonable or not. We may or may not agree with how the quarantine is being implemented (I certainly do not), but we have a clear duty to submit unless we are being asked to sin.How long until the government-ordered quarantine is undeniably excessive, or we conclude that it's targeted persecution against our worship and therefore an illegal attempt to make us disobey Hebrews 10:25? That time may come, and when it does, we may have to implement the principle of Acts 5:29. The question of whether we have already passed that point is another subjective issue, but it's clear that among believers—in the church itself—there is not yet consensus on whether the quarantine has gone too far.Nevertheless, if you hang out on Twitter or Facebook, you may have noticed that there are countless people in the evangelical community who refuse to regard any of the above questions as matters of conscience. They believe the answers are perfectly obvious. They are eager to tell you what you and your church ought to be doing. They are locked and loaded with vituperation for anyone who sees matters differently. Two camps of them have squared off against each other—hordes of angry Karens at opposite extremes, all of whom disagree with the position I've outlined above. Some of them are scolding us for thinking Romans 13 and 1 Peter 2 actually apply in today's circumstances. The others are berating us for wanting to resume public worship ASAP.Sorry, but in the words of Martin Luther, here I stand. I can do no other. I cannot and will not recant anything, for to go against conscience is neither right nor safe. God help us.

by Phil Johnson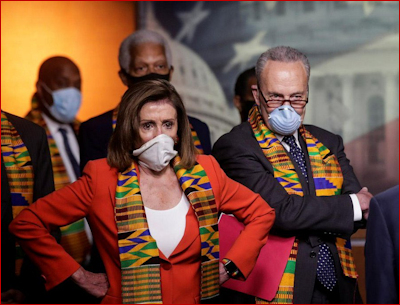 BTW, "Get Woke or get out" is no way to promote Christian unity.

ohn McWhorter, professor of linguistics, comparative religion, music history, and Americana at Columbia University has been pointing out (since at least 2015) that Woke anti-racism is a religion. McWhorter says, "When someone attests to his white privilege with his hand up in the air, palm outward . . . the resemblance to testifying in church need not surprise. Here, the agnostic or atheist American who sees fundamentalists and Mormons as quaint reveals himself as, of all things, a parishioner."Wokeism satiates the religious cravings of the human spirit for people who have rejected conventional expressions of theistic worship. It has therefore become the current orthodoxy in the academic world and the official religion of secular society.It has also become a kind of plaything for evangelicals who crave the world's admiration and approval—and who don't mind dabbling in syncretism. This is a frivolous and dangerous experiment, however, because no one who holds any real evangelical convictions can ever be truly Woke. Too many of Wokeism's cardinal tenets flatly contradict biblical principles. The truly Woke are militantly pro-abortion; devoted to the LGBTQAFLCIO agenda, rabid socialists, and high-handed secularists. Pure Wokeism is openly hostile to any whiff of evangelicalism.Plus, Woke religion has a very insular creed. Soul liberty is antithetical to their fundamental conictions. They have a deep and abiding hatred for every worldview, idea, or person that challenges any point of their authorized credo. Indeed, to challenge Wokeism on any point or at any level whatsoever is deemed damnable heresy. Wokeism ironically fosters this extreme illiberality in the name of "tolerance and diversity."Wokeism is as narrow-minded as any brand of fundamentalism—and getting more narrow every day. Every article of faith must be formally affirmed and faithfully adhered to. A catalogue of insider jargon signals other adherents that you too are Woke. But there are forbidden words that must be carefully avoided on pain of excommunication. And the list of taboo expressions is constantly being revised and expanded, so you must stay conversant with the approved vocabulary or risk being publicly shamed and shunned.In addition to the strict cardinal dogmas, Wokeism has its own sacraments and rituals, high priests, saints, and martyrs—even a kind of hymnology. The flavor of Woke rhetoric is homiletical rather than scholarly; it's a sermonic appeal to deep emotions, utilizing personal testimony and a carefully-crafted narrative (the Woke mythology) rather than statistics.It's an odd religion—teaching people to nurse grudges, cast blame, cultivate ill will against whole people groups, and deepen that personal sense of resentment. But it is nonetheless fully religious in character, for all the reasons noted.The push to spread Woke doctrines therefore has all the characteristics of a religious campaign—a crusade to win converts by any means possible. Conversion conveys a moral standing that non-converts (the uncooperative, unwashed, unWoke) don't have. It's a limited veneer of virtue that offers a provisional reprieve—nothing like full forgiveness. (More on that later.) But it entitles the penitent to join the Woke in heaping full-throated condemnation on the unWoke.To a devotee of Wokeness, being unWoke is tantamount to being a rank heathen or an evil infidel. They see Wokeness not merely as a matter of politics; it is the only righteous worldview, and it must be embraced with pure religious fervor. Indeed, Woke anti-racism has quite literally become a point of religious doctrine so important that even in the minds of Woke evangelicals it has upstaged and eclipsed abortion as the number one moral crisis in America.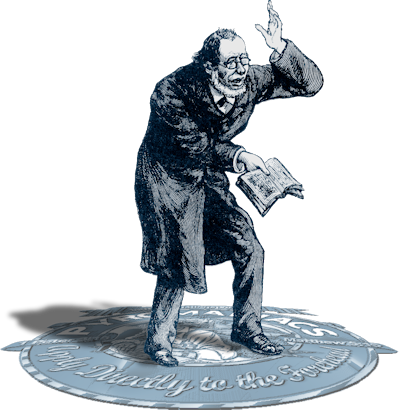 Wokeism is a nasty religious cult. Its votaries routinely declare people guilty for the sins of others, elicit rote confessions, and then refuse to offer absolution. They define sin mainly (if not entirely) as a horizontal offense—but not necessarily even a personal offense. You are guilty mainly for what your ancestors may have done. And even if your ancestors were themselves poor subsistence farmers who never oppressed anyone, if other members of your ethnic group did, you are made to bear the guilt for that. Guilt is therefore a corporate responsibility, apportioned differently to different ethnicities.If you don't have the right kind of victim status or skin color, it would be utterly foolish for you even to think of asking for forgiveness. Still, you must confess the guilt you bear by kneeling and reciting the prescribed confession. And if you don't do this, your refusal to genuflect on command will mark you as a fascist. The fact that you dissent from the received opinion intensifies the criminality you inherited when you were born into the wrong ethnic group. Preachers of the Woke doctrines will do everything they can to make sure you are shunned by polite society. Apologize publicly and you will merely be mocked. But if you remain stubbornly unWoke, those who are Woke will scold and harass you publicly, relentlessly, trying to get you fired from your job.Or worse.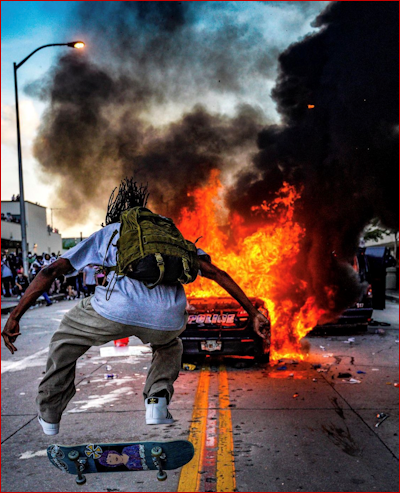 On the other hand, if you are a cop, a civic leader, or a Christian, kneeling and accepting the Woke credo will do nothing to make you any less worthy of public contempt and censure.After all, this is a religion that has no doctrine of atonement, no concept of forgiveness, and no possibility of real redemption. The recent demonstrations and riots made clear that no matter how frequently they use the word, reconciliation is not the real goal of Wokeism.In short, the Woke worldview is impossible to blend with gospel truth—and its inevitable drift will take today's wanna-be-Woke evangelicals exactly where the social gospel of Walter Rauschenbusch took the mainline denominations in the twentieth century: into rank theological liberalism and unbelief.The notion that the gospel can be improved by blending it with Wokeism is sheer folly anyway. The Woke worldview is rooted in secularism—and arguably, Marxism. Its central claims and distinctive jargon are taken not from Scripture but from secular political discourse. It is a canon of doctrine deliberately designed to provoke conflict, prolong resentment, and foster bitterness between different ethnicities. It encourages people to be offended by things that never actually happened to them—while blaming others for sins they did not actually commit. It doles out guilt and shame rather than grace and redemption. Though it is promoted by people who say they oppose ethnic strife, it is a blatantly racist worldview, condemning entire ethnic groups for sins that were committed generations ago by people long dead.All of that hits at the heart of the gospel message of forgiveness, grace, oneness in Christ, and unity in the church. It is as anti-Christian as every other cult or false religion, and faithful followers of Christ should recognize that.