Ukraine President Volodymyr Zelensky said he officially applied for fast-track membership in NATO. PROTECT YOUR GOD-GIVEN FREEDOMS! CLICK HERE TO

House Minority Leader Kevin McCarthy (R-CA) is "too boring" to be the next speaker of the House, Mark Meckler said

House Speaker Nancy Pelosi (D-CA) is getting slammed for racism Friday after she said illegal immigrants are needed in Florida

Mark Houck, 48, is a Catholic pro-life activist who showed up every Wednesday on the public sidewalk outside a Planned

Christian rapper Lecrae got called out on Twitter after he claimed he wasn't progressive or liberal. PROTECT YOUR GOD-GIVEN FREEDOMS!

A pro-life ministry tells KWAM NewsTalk Memphis they were denied service at a Walmart in Millington, Tennessee. Confidential Care Mobile

Vice President Kamala Harris received sharp criticism, after suggesting that aid for Hurricane Ian would be "based on equity" and

Students and families in Santa Clarita, California are furious after the Saugus High School football team was ordered to stop using a flag honoring law enforcement during pregame festivities.

Former President Donald Trump vowed at his Save America rally in Warren, Michigan to continue his "mission to restore the republic to greatness."

Click here to follow Todd's Rumble channel!

If we know we are loved, refuse to compare, and accept God's will, we will sing the song of contentment.

From 20 years ago, here is an on-the-scene report of a magician teaching critical thinking to NASA scientists.

Is Viagra the New Miracle Drug? Or is Big Science Misleading Us Again?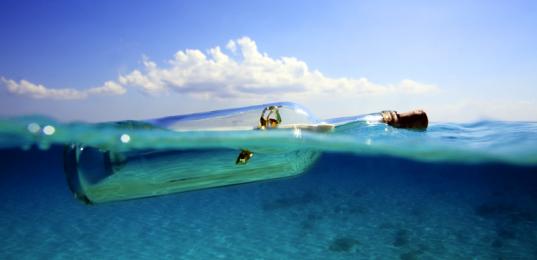 Have You Strayed from Your Message? Sometimes in preaching it seems that the Scripture text has as much to do with the sermon as the National Anthem has to do with a football game—it gets everything started, but you never hear from it again. We hurriedly read a few verses, hoping nobody gets too bored, and quickly get to some exciting story or anecdote that will win the crowd and move them to action. Unfortunately "Thus saith the Lord" gets pushed aside for the well-crafted homiletic masterpiece. In Titus 1:3, Paul writes, "But hath in due times manifested his word through preaching, which is committed unto me according to the commandment of God our Saviour." God makes it clear that preaching is to manifest or make known His Word. Paul doesn't mince words as he exhorts Timothy, "Preach the word; be instant in season, out of season; reprove, rebuke, exhort with all longsuffering and doctrine" (2 Timothy 4:2).Our world is struggling morally, ethically, politically, economically, and spiritually because we have become enamored with men and have disregarded God. Truth is falling in the street today because churches have been serving junk food to the congregation rather than the milk and meat of God's Word.If preaching is going to make an eternal impact on this world and people's lives in particular, God's men are going to have to reject entertaining the populace and get back to the expository preaching of God's eternal truth. Anything short of that will not reach or change the heart. "For the word of God is quick, and powerful, and sharper than any twoedged sword, piercing even to the dividing asunder of soul and spirit, and of the joints and marrow, and is a discerner of the thoughts and intents of the heart" (Hebrews 4:12).Countless times in the Old Testament the people were called together to simply hear the Word of God read. After hearing it, they were expected to obey. "And Moses called all Israel and said unto them, Hear, O Israel, the statutes and judgments which I speak in your ears this day, that ye may learn them, and keep, and do them" (Deuteronomy 5:1). It really wasn't a complicated process. God said it; they were to believe it, and then live it! "For precept must be upon precept, precept upon precept; line upon line, line upon line; here a little, and there a little" (Isaiah 28:10). Interestingly, He repeats "precept upon precept" and "line upon line." The idea is that the Word of God was to be systematically and repeatedly read over and over until it became a part of their thinking and a way of life.Avoiding a Doctrinal DriftSo how did preaching drift from this biblical model, and how do we bring it back to the moorings that God intended? First of all, God-called preachers must put obligation above the multitudes. Many today are focused on building a crowd instead of building a church. Our obligation is not to people but to precept. We have no authority to stand and speak outside of the Bible. "To the law and to the testimony: if they speak not according to this word, it is because there is no light in them" (Isaiah 8:20). When God's Word is neglected in the pulpit, there is no wisdom to live in the pew. "The wise men are ashamed, they are dismayed and taken: lo, they have rejected the word of the Lord; and what wisdom is in them" (Jeremiah 8:9).Secondly, we must get back to trusting God's omnipotence rather than our manner. It is not our masterful outline, engaging stories, or timely anecdotes that God promises to bless. He gives supernatural power to His supernatural Book! "For as the rain cometh down, and the snow from heaven, and returneth not thither, but watereth the earth, and maketh it bring forth and bud, that it may give seed to the sower, and bread to the eater: So shall my word be that goeth forth out of my mouth: it shall not return unto me void, but it shall accomplish that which I please, and it shall prosper in the thing whereto I sent it" (Isaiah 55:10–11). God promises that His Word will always work. "Seek ye out of the book of the Lord, and read: no one of these shall fail" (Isaiah 34:16a).Lastly, we must keep our focus on the objective, not on our methods. While it is not wrong to work on improving our communication skills we must not lose sight of the objective in preaching. Jesus used all kinds of means to communicate. He used parables, discourses, humor, and object lessons. Sometimes these were done in one-on-one conversation while at other times He lifted up His voice and preached to multitudes. But preaching well, performing miracles, and using timely illustrations were not His objectives—they were merely methods. His objective was changing lives! "For the Son of man is come to seek and to save that which was lost" (Luke 19:10). "I am come that they might have life, and that they might have it more abundantly" (John 10:10b).No One Cares What I ThinkSome time ago, I had the privilege of sitting on an ordination council for one of our graduates. The young man did an outstanding job of articulating his doctrinal position and answering our questions with scriptural principle and precept. After several hours of questioning and some brief discussion by the council we brought him back in to let him know that we were honored to ordain him into the ministry.As we each gave some closing comments to him, one of the older pastors spoke last. He said, "You have done an excellent job today. You have prefaced often your beliefs with 'I think' or 'I believe.' And I'm glad you think biblically and believe correctly, but I want you to go home tonight and look in the mirror and practice saying: 'The Bible says; the Bible says; the Bible says.' Say it over and over until it is always your first response."The seasoned veteran of ministry said kindly. "I have been in this town for over thirty years and quite frankly no one cares what I think or what I believe. They want to know and need to know what the Bible says!" Great advice! Not just in conversation, but in the pulpit.
New research shows a marked shift in attitudes about refugees and immigration reform compared to 2015, and experts have a few ideas why.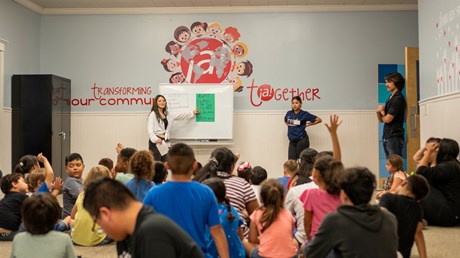 Carla Flores was nervous to stand in front of a suburban evangelical congregation and share her experience as the child of undocumented immigrants.Born in Mexico and raised since she was a toddler in Kansas City, Kansas, the 26-year-old children's ministry leader is one of over 3 million "Dreamers" in the US, meaning her status is legal but uncertain. During her recent presentation at this church on the other side of town from her own, some churchgoers drilled her for details about her life, while others responded warmly and volunteered for ministry in her immigrant community.Flores's experience reflects a bigger shift in US evangelical views on immigration.Some polls in the past have shown white evangelicals in particular were opposed to pathways to citizenship and accepting refugees. But the latest survey from Lifeway Research—coming as an unprecedented wave of Afghan refugees settle in the US and Dreamers remain in limbo—indicates that evangelicals' support for immigrants and immigration reform has grown significantly.Evangelicals are more open to welcoming refugees and offering paths to citizenship for undocumented immigrants than they were in 2015, the last time Lifeway polled on the issue. Now 77 percent of self-identified evangelicals are "strongly" or "somewhat" in favor of a path to citizenship, up from 61 percent who said "yes" seven years before. Among those who attend worship at least weekly, 82 percent were in favor.Evangelicals by a wide majority and across all ethnicities said they would support bipartisan immigration reform, defined as increasing border security and establishing a process for undocumented immigrants to apply for ...Continue reading...
Egypt sees surge in foster care applications, though still insufficient, while Christians denied custody due to sharia law.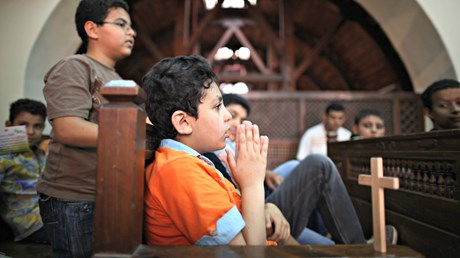 Four years ago, Shenouda was an infant found at the door of a Coptic church. Today, renamed Yusuf, the boy is found in a state-run orphanage. In between lies the care of a priest, the devastation of a Christian family, and a sectarian bureaucracy undergoing partial reform.Egypt is home to a Dickens-like tragedy."Adoption is not legal in Egypt," said Nermien Riad, executive director of Coptic Orphans. "There is no possibility it will happen as known in the Western world."The boy's family name and location have been kept anonymous as a cautionary measure, as reported by the Coptic publication Watani. Likely left by an unwed mother, the child was found by a Coptic priest who presented him to the couple, infertile for 29 years.They took him into their home, obtained a birth certificate as if he was their own, and raised him with love and devotion. They gave him a Christian-signifying first name, honoring the prior Coptic Orthodox pope, and per Egyptian naming custom the four-generation quadrilateral was completed with the names of the doting father, grandfather, and great-grandfather.All was idyllic, until a jealous niece realized the impact on her inheritance.Egypt's Islamic-based law, seeking to preserve lineage, prohibits taking another's child as one's own. The niece reported the couple to the police, who investigated. The prosecution determined there was no blood relation, but also no ill will.The father signed a paper stating he found the child "on the street," likely to shield the priest's involvement. But though the case was dropped last February, the boy was taken to an orphanage. With no papers to prove his ancestry, he was assumed to be a Muslim—and ...Continue reading...
Founder of Open Doors said he wasn't an "evangelical stuntman" but a faithful Christian following the leading of the Spirit.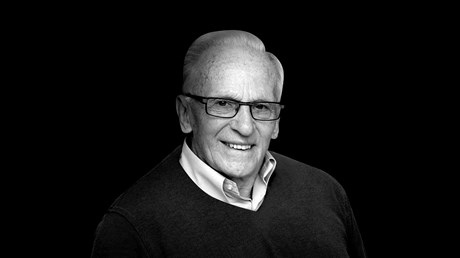 Editor's note: Read or share in Portuguese and other languages via the yellow links above.Anne van der Bijl, a Dutch evangelical known to Christians worldwide as Brother Andrew, the man who smuggled Bibles into closed Communist countries, has died at the age of 94.Van der Bijl became famous as "God's smuggler" when the first-person account of his missionary adventures—slipping past border guards with Bibles hidden in his blue Volkswagen Beetle—was published in 1967. God's Smuggler was written with evangelical journalists John and Elizabeth Sherrill and published under his code name "Brother Andrew." It sold more than 10 million copies and was translated into 35 languages.The book inspired numerous other missionary smugglers, provided funding to van der Bilj's ministry Open Doors, and drew evangelical attention to the plight of believers in countries where Christian belief and practice were illegal. Van der Bijl protested that people missed the point, however, when they held him up as heroic and extraordinary."I am not an evangelical stuntman," he said. "I am just an ordinary guy. What I did, anyone can do."No one knows how many Bibles van der Bijl took into Poland, Czechoslovakia, Yugoslavia, East Germany, Bulgaria, and other Soviet-bloc countries in the decade before the success of God's Smuggler forced him into the role of figurehead and fundraiser for Open Doors. Estimates have ranged into the millions. A Dutch joke popular in the late 1960s said, "What will the Russians find if they arrive first at the moon? Brother Andrew with a load of Bibles."Van der Bijl, for his part, did not keep track and did not think the exact ...Continue reading...
Five praise music songwriters on how they handle criticism, work together, and seek to reach Gen Z through their work.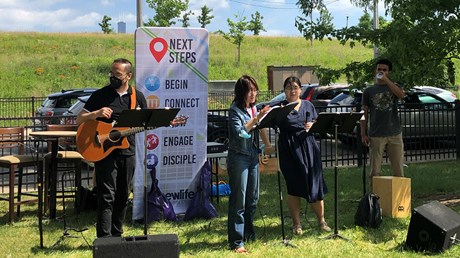 When Chinese Christians around the world worship God through music, chances are they're singing a translated Western hymn or a hit by established worship music creators Stream of Praise (赞美之泉), Heavenly Melody (天韵合唱团), or Clay Music (泥土音乐). Several worship songwriters are interested in adding something that better reflects the tastes of young people.Jiang Shaolong, Cui Yu, Jane Hao, Chen Ming, and Luan Xin all grew up in China before moving to the United States for college or graduate work and share a passion for Chinese worship songwriting and ministering to the next generation. They are enthusiastic about using their songwriting talents to help deepen the faith of the Chinese students and young professionals they pastor or mentor. With the exception of Chen, who studied music at a conservatory, all of them are self-taught musicians.Jiang pastors the Chinese-speaking congregation of New Life Community Church Bridgeport, in Chicago, and offers spiritual mentorship to Jing Ji Huo (The Burning Bush), which also includes Hao and Yu, the band's leader. Chen Ming and Luan Xin are both campus ministers. (Ming works with the diaspora Chinese ministry Ambassadors for Christ.)These young Chinese praise songwriters—all of whom are in their 30s and 40s, years below the average Chinese church leader—recently spoke with CT about why they felt compelled to write new Chinese worship songs and how they handle commentary that their music is too inspired by pop.Why did you want to create new Chinese praise songs?Jiang: I was called by God to serve a Chinese church made up mostly of young Chinese students and young professionals. We worship with songs translated from English as well as songs written by other Chinese ...Continue reading...
Caring for people in pain requires a rich theology of suffering.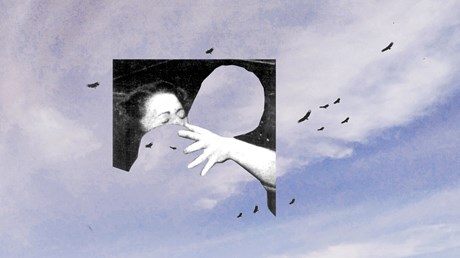 According to the World Health Organization, 703,000 people die by suicide each year.In 2020, "suicide was the twelfth leading cause of death overall in the United States. … [In addition, suicide] was the second leading cause of death among individuals between the ages of 10–14 and 25–34, … and the fourth leading cause of death among individuals between the ages of 35 and 44."Although churches are becoming more sensitive to suicide issues, the topic has at times been limited to concerns over salvation and damnation. If a person takes his or her own life, will that person go to heaven?We're not equipped to fully answer that question, of course. Jesus is the only one who has the power of divine judgment. And more importantly, debating someone's eternal fate misses a larger opportunity. Suicide is the heartbreaking cry of "My Father, why have you forsaken me?" As believers, we have a chance to meet those who feel forsaken and be Christ to them.Put another way: Our theology of salvation matters. But at least initially, our theology of suffering matters more, in terms of caring for those in our congregations who are thinking about ending their own lives.As an aspiring sociology scholar, I spent four months of undergrad studying this issue for a research project at the University of Oxford. One of the key questions I wanted to ask was "How should theodicy—or making sense of suffering from a Christian perspective—inform our approach to suicide?""When analyzing the preponderance of cases of suicide beyond physician-assisted death, one is faced with the formidable role of mental illness, a factor that Christian theologians have often downplayed," ...Continue reading...
He believed "Christians should set an example of the utmost integrity."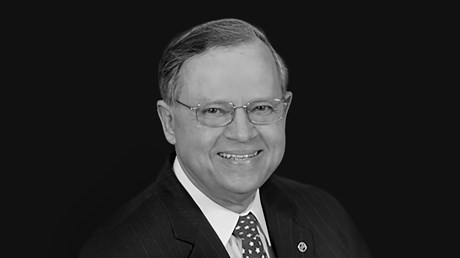 Dan Busby fixed his father's tax returns when he was a junior in college. In the process of correcting some mistakes and figuring out the proper deductions for the Wesleyan pastor and evangelist, he discovered his life's calling."The Lord planted a seed in my heart," Busby said in a 2018 interview, "that someday I should help fill the void."Busby, a certified public accountant who helped professionalize the Evangelical Council for Financial Accountability (ECFA), died Wednesday at age 81.Busby served as senior vice president of the accreditation agency from 1999 to 2008 and as president from 2008 to 2020. During his presidency, the number of ministries maintaining a membership with the EFCA nearly doubled, reaching a total of more than 2,400, including 50 of the 100 largest churches in the United States.The NonProfit Times named Busby one of the top 50 nonprofit leaders six times between 2010 and 2015. When his retirement was announced in 2019, ECFA board chair Danny de Armas described him as loved, admired, and respected."Dan is an incredible leader who has grown ECFA's membership and influence," de Armas said. "Dan's legacy will linger in the valuable resources he developed that serve ministry leaders and pastors in their efforts to operate above reproach."Busby was born to Howard and Bertha Orr Busby in 1941. The family lived in Lamont, Kansas, a farming community of about 30 people, located halfway between Topeka and Wichita. Bertha taught public school, and Howard pastored a small Wesleyan church when he wasn't traveling the country holding camp meetings.The young Busby went forward at one of those camp meetings when he was 14. The aisle wasn't ...Continue reading...
Some women who travel out of state for the procedure still rely on local pro-life pregnancy centers for support in the aftermath.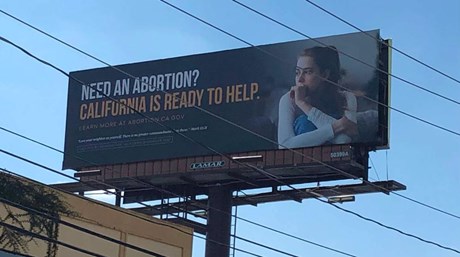 A young woman, pregnant and scared, entered the Women's Resource Center in Mobile, Alabama, on a Tuesday. The pro-life clinic confirmed her pregnancy, diagnosed her with a sexually transmitted infection (STI) and scheduled her for an ultrasound.But by Thursday she was in Atlanta for a chemical abortion. (Abortion is banned in Alabama except when the life or health of the mother is endangered.) By the following Monday, however, she was back in Mobile, bleeding from her abortion and asking the Women's Resource Center for help. She said an Atlanta abortionist had told her the STI didn't matter; she just needed to make sure the abortion medication worked.The situation filled Women's Resource Center clinic director Deanna Montieth with both anger and compassion: "I just want the absolute best care and for these girls to make an informed decision—their own decision—knowing the long-term consequences."Research shows that for women who have abortions with untreated STIs, "the infection can rapidly spread," Montieth said, "and 30 percent of them can develop pelvic inflammatory disease within a year."Montieth's story isn't an isolated incident. As abortion restrictions tighten in some conservative states following the US Supreme Court's overturning of Roe v. Wade, crisis pregnancy centers in those states report an increase of women who went out of state for abortions and were given inadequate post-abortion care. Many of those women are turning to the pro-life movement for medical and emotional support."We've seen an increase in women coming back with a lot of needs–physical, emotional, and spiritual," ...Continue reading...
Do not fall for secularism disguised as a kind of Great Commission.
This piece was adapted from Russell Moore's newsletter. Subscribe here.Just as some North Americans are explicitly claiming the label of "Christian nationalism," the ideology is advancing around the world.The ongoing near merger of the Russian Orthodox Church with Vladimir Putin's authoritarian government made headlines when the church's patriarch declared that dying in Ukraine as part of Putin's invading army "washes away all sins." At the same time, yet another populist leader employing Christian nationalist rhetoric won an electoral victory in Italy.With these in mind, perhaps the world's evangelical Christians should remind ourselves that Christian nationalism can't—and won't—save the world.Analyzing Giorgia Meloni's win, commentator Damon Linker noted that her Brothers of Italiy party—with roots in the World War II remnants of the fascist strongman Benito Mussolini's political movement—has significantly moderated its rhetoric in recent years. Some might view that with suspicion given Meloni's post-election speech in which she blamed "financial speculators" for robbing Italians of their roots and identity—language that throughout history has almost always been equated with Jews.Regardless of just how illiberal the new Italian government might be, Linker calls attention to the demographics behind this electoral upset, which have implications for the rest of the Western world. The populist movement, as represented by the triumphant party, is cemented with a particular form of religion—namely, "those who declare themselves to be religious but are not practicing."For some people, ...Continue reading...
Leaders gathered at Middle East evangelical meeting recall his conversations and books that shaped their ministries.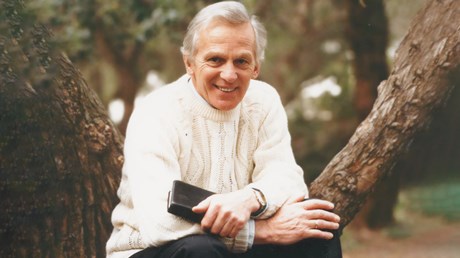 When "God's smuggler" came to the Middle East, he went through the front door. Once known for hiding Bibles in the back of his Volkswagen when crossing behind the Iron Curtain, Brother Andrew instead simply handed them to terrorists. Coupled with his devotion to the Palestinian church, the founder of Open Doors shook the Western Christian status quo.Arab evangelicals loved him for it."He had a soft heart for those in pain, the persecuted, and those usually considered on the other side, the enemy," said Jack Sara, general coordinator for the Middle East and North Africa Evangelical Alliance. "He was willing to step into a difficult place and talk with difficult people, but never compromise the message of the gospel."The news of Anne van der Bijl's death Tuesday at age 94 shook participants during the second general assembly of the World Evangelical Alliance's (WEA) Arab world region. David Rihani, president of the Jordan Evangelical Council, recalled the words of his father who received the Dutch evangelical frequently."This man is an example of a real Christian leader," the first Jordanian evangelical pastor told his son. "He writes books, he shares knowledge, and he cares about everyone without discrimination."Rihani praised Brother Andrew's ecumenical cooperation. Developing relationships with traditional Catholic and Orthodox leaders in the region, for decades Open Doors has chronicled persecution against all Christian denominations. And as the group's advocacy across 60 countries grew to include the plight of believers in other religious traditions, the Bible smuggler won respect in the wider human rights community as well."He ...Continue reading...
To do a global thing, God does it in local ways.

Jesus has defeated the serpent and will one day vanquish him forever.