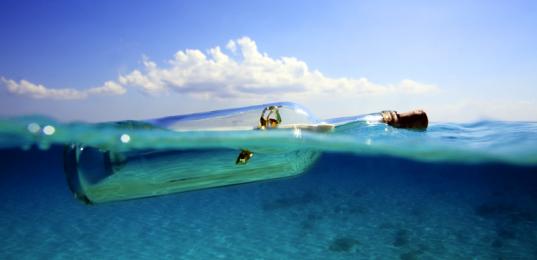 Have You Strayed from Your Message? Sometimes in preaching it seems that the Scripture text has as much to do with the sermon as the National Anthem has to do with a football game—it gets everything started, but you never hear from it again. We hurriedly read a few verses, hoping nobody gets too bored, and quickly get to some exciting story or anecdote that will win the crowd and move them to action. Unfortunately "Thus saith the Lord" gets pushed aside for the well-crafted homiletic masterpiece. In Titus 1:3, Paul writes, "But hath in due times manifested his word through preaching, which is committed unto me according to the commandment of God our Saviour." God makes it clear that preaching is to manifest or make known His Word. Paul doesn't mince words as he exhorts Timothy, "Preach the word; be instant in season, out of season; reprove, rebuke, exhort with all longsuffering and doctrine" (2 Timothy 4:2).Our world is struggling morally, ethically, politically, economically, and spiritually because we have become enamored with men and have disregarded God. Truth is falling in the street today because churches have been serving junk food to the congregation rather than the milk and meat of God's Word.If preaching is going to make an eternal impact on this world and people's lives in particular, God's men are going to have to reject entertaining the populace and get back to the expository preaching of God's eternal truth. Anything short of that will not reach or change the heart. "For the word of God is quick, and powerful, and sharper than any twoedged sword, piercing even to the dividing asunder of soul and spirit, and of the joints and marrow, and is a discerner of the thoughts and intents of the heart" (Hebrews 4:12).Countless times in the Old Testament the people were called together to simply hear the Word of God read. After hearing it, they were expected to obey. "And Moses called all Israel and said unto them, Hear, O Israel, the statutes and judgments which I speak in your ears this day, that ye may learn them, and keep, and do them" (Deuteronomy 5:1). It really wasn't a complicated process. God said it; they were to believe it, and then live it! "For precept must be upon precept, precept upon precept; line upon line, line upon line; here a little, and there a little" (Isaiah 28:10). Interestingly, He repeats "precept upon precept" and "line upon line." The idea is that the Word of God was to be systematically and repeatedly read over and over until it became a part of their thinking and a way of life.Avoiding a Doctrinal DriftSo how did preaching drift from this biblical model, and how do we bring it back to the moorings that God intended? First of all, God-called preachers must put obligation above the multitudes. Many today are focused on building a crowd instead of building a church. Our obligation is not to people but to precept. We have no authority to stand and speak outside of the Bible. "To the law and to the testimony: if they speak not according to this word, it is because there is no light in them" (Isaiah 8:20). When God's Word is neglected in the pulpit, there is no wisdom to live in the pew. "The wise men are ashamed, they are dismayed and taken: lo, they have rejected the word of the Lord; and what wisdom is in them" (Jeremiah 8:9).Secondly, we must get back to trusting God's omnipotence rather than our manner. It is not our masterful outline, engaging stories, or timely anecdotes that God promises to bless. He gives supernatural power to His supernatural Book! "For as the rain cometh down, and the snow from heaven, and returneth not thither, but watereth the earth, and maketh it bring forth and bud, that it may give seed to the sower, and bread to the eater: So shall my word be that goeth forth out of my mouth: it shall not return unto me void, but it shall accomplish that which I please, and it shall prosper in the thing whereto I sent it" (Isaiah 55:10–11). God promises that His Word will always work. "Seek ye out of the book of the Lord, and read: no one of these shall fail" (Isaiah 34:16a).Lastly, we must keep our focus on the objective, not on our methods. While it is not wrong to work on improving our communication skills we must not lose sight of the objective in preaching. Jesus used all kinds of means to communicate. He used parables, discourses, humor, and object lessons. Sometimes these were done in one-on-one conversation while at other times He lifted up His voice and preached to multitudes. But preaching well, performing miracles, and using timely illustrations were not His objectives—they were merely methods. His objective was changing lives! "For the Son of man is come to seek and to save that which was lost" (Luke 19:10). "I am come that they might have life, and that they might have it more abundantly" (John 10:10b).No One Cares What I ThinkSome time ago, I had the privilege of sitting on an ordination council for one of our graduates. The young man did an outstanding job of articulating his doctrinal position and answering our questions with scriptural principle and precept. After several hours of questioning and some brief discussion by the council we brought him back in to let him know that we were honored to ordain him into the ministry.As we each gave some closing comments to him, one of the older pastors spoke last. He said, "You have done an excellent job today. You have prefaced often your beliefs with 'I think' or 'I believe.' And I'm glad you think biblically and believe correctly, but I want you to go home tonight and look in the mirror and practice saying: 'The Bible says; the Bible says; the Bible says.' Say it over and over until it is always your first response."The seasoned veteran of ministry said kindly. "I have been in this town for over thirty years and quite frankly no one cares what I think or what I believe. They want to know and need to know what the Bible says!" Great advice! Not just in conversation, but in the pulpit.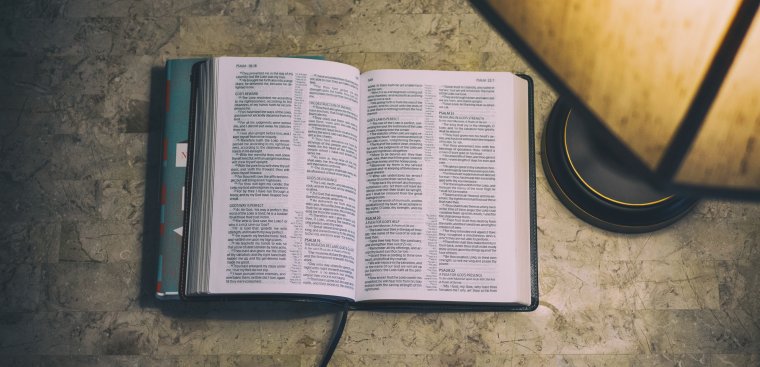 Your Relationship with God Withers When it Is Neglected If I asked you a question about your own devotional life, would you be uncomfortable? Some Christians spend little—if any—time with the Lord on a daily basis. There are those who think if they read The Daily Bread or a verse or two out of the Bible and perhaps whisper a short prayer, they are being extremely spiritual. In their mind, that is enough to help them develop spiritually. Yet, many times that same Christian will spend forty-five minutes to an hour looking at social media sites or perusing news or sports sites. Perhaps they spend several hours watching television, listening to sports or talk radio, or reading some secular literature.In John 15, we find some of Jesus' final words before His death on the cross. I think we realize that if a person knows he has a short time to live, he might speak some of his most important thoughts to those he loves. Jesus did that in the Upper Room and on the way to the Garden of Gethsemane. In this great chapter of John, Jesus speaks about the importance of abiding in Him. He likens it to a branch being attached to a vine. If the branch is removed from the vine, it withers and dies. It can only bear fruit as it is attached or abides in the vine.Jesus is saying that it should be the same way for believers. If we want to be truly spiritual and have fruit in the Christian life, then we must abide in Christ. We must do what Psalms 1:1–3 states—we must delight in the Law of the Lord and meditate on it day and night! When we do, we will be like a tree planted by the rivers of water, bringing forth fruit, and we will truly prosper in the Christian life.Here are a few things every Christian needs to do:1. Spend some quality time with Christ every day and throughout the day (Matthew 4:4).2. Memorize Scripture verses and let their truths rest in your heart (Psalm 119:11, Colossians 3:16).3. Let those truths permeate your mind and think on them throughout the day (Psalm 1:2).4. Put away, or quit, things that aren't pleasing to the Lord. Let the Holy Spirit search your life and point out the things that God wants you to face and deal with (Psalm 139:23, Ephesians 4:22, Colossians 3:9).If you will make this a practice with a heart that longs for and loves the Lord, you will truly be walking in the Spirit and growing in grace!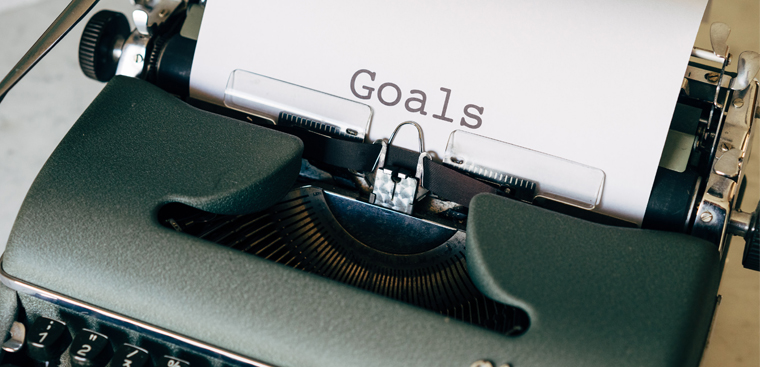 Setting SMART Goals Do your new year's goals ever feel repetitious? Do you find yourself making the same goals year after year with little progress?It may be that the weakness isn't so much with your resolve as it is with your plan.Determine Daily Routines There is a significant reason many people fail to make progress on their goals: they don't have daily routines that support their efforts.Life is a gift from God, and it comes to us, not in years but in days. It is the days that count.Moses, contemplating the brevity of life, prayed, "So teach us to number our days, that we may apply our hearts unto wisdom" (Psalm 90:12).One author said, "You will never change your life until you change something you do daily. The secret to success is found in daily routines."I believe those daily routines should start each morning with the one main thing—spending time with God in Bible reading and prayer. Do you have daily routines that support this practice?Do you have daily routines that support the other goals you are working to accomplish?Taking some time to thoughtfully set daily routines for your morning and evening can be one of the best first steps toward reaching your annual goals.Set SMART GoalsNot all goals are created equal. Some goals are so vague or unattainable as to be defeating before you even begin.A common acronym for writing out good goals uses the word SMART:SpecificMeasurableAchievableRelevantTime-basedThese five words should all be present in any type of goal you set—personal, family, ministry, or anything else. Here are some brief thoughts on each of them:Specific—Goals shouldn't be vague, or you will never know when you have reached them. For instance, "Pray more" isn't nearly as helpful a goal as "Create a written prayer list, and pray for fifteen minutes daily."Also, I encourage you to write out your goals. Some studies show that written goals increase the probability of success by as much as 42 percent. Don't just think generally about what you hope to do, but write down a specific habit you are forming or goal you are planning to accomplish.This step is also a good place to consider why you are pursuing this particular goal. The momentum you feel at the beginning of January isn't enough to carry you through the entire year. You need to keep your goal connected to your purpose.How does this goal fit your God-given life roles?In what ways will God be glorified by you fulfilling this goal? In what ways will you or your family be strengthened or encouraged?How will fulfilling this goal increase your effectiveness or fruitfulness for Christ?There is a reason you are considering the goal you are setting. What is that reason? Why do you want to reach it? If you can't answer these questions now, you'll struggle to push through the obstacles that arise during the year.We lose our way when we lose our why. And one of the best ways to find the way forward to reaching a goal is going back and remembering the why.Measurable—How will you know when you have reached your goal? How will you know if you are making progress?By setting measurable goals, you have something in writing that you can use to review and to record progress. It also gives you something to revise as needed throughout the year. This is true not only for individuals, but also for teams and churches. Some leaders, including pastors, love setting goals and strategic plans, but they don't make their goals measurable, so they don't have anything against which to determine progress. A personal or church strategic plan must have regular checkpoints to be reviewed and revised.Achievable—Your goals should be realistic, yet challenging. Consider your season in life. If you're newly married, a goal to pay off your mortgage this year, is probably not achievable. A goal to set a budget and stretch your faith by increasing your giving probably is.Annual goals should not be a list of dreams. They shouldn't be happy talk. They should spell out what you prayerfully believe would honor God for you to complete by His grace in the coming year.Relevant—Is this a goal that is motivating to you? Does it relate to your roles in life and your God-given desires?Low goals create no enthusiasm. If you set a goal for something you are already doing or that is irrelevant to your growth, it will undermine your motivation.Time-based—What time of day or week are you planning to work toward this goal? Or what is the time frame within which you want to complete it?A goal without a plan is just a wish. So before you consider the writing of a goal complete, ask yourself a one-word question: When? If your goal is to complete a course of study, when will you work on it?If your goal is to get out of debt, when will you pay toward the principal on each debt?If your goal is to get in shape, when will you exercise?If your goal is to share the gospel with more people, when will you do it?Setting goals can be a great time to also time block your daily and weekly schedule to make sure that you have made sufficient time to complete these goals. If the time isn't there, either something else needs to go, or it may not be the right season of life for you to work on that goal.By using the SMART framework for goals, you'll plan your goals in a way that sets you up for accomplishing them.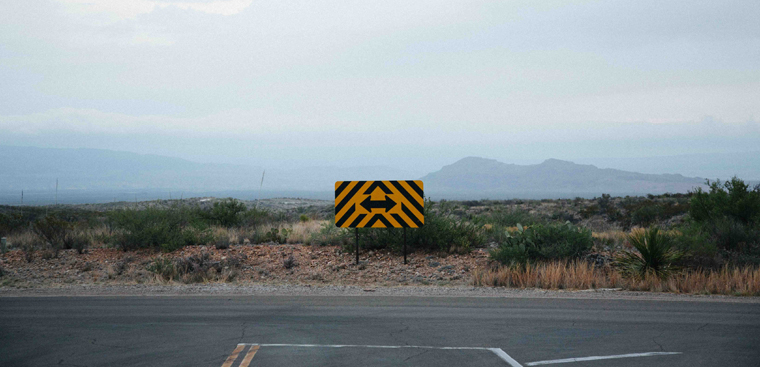 When it comes to making purchases I am a research guy. By that, I mean that before I reach the store I have used my computer to research what my best purchase would be. A couple of Christmas's ago I bought Susie a double-oven range for Christmas. When I went to make the purchase, a salesman approached me and asked if I needed help. I responded with the brand and the model that I intended to buy.It was a quick transaction because my decision had already been made in the quietness of my home. I experienced no pressure from the salesman or indecision caused by the other choices that were available to me. If you wait until purchase time to make your mind up, someone else is going to help make that decision for you. That's not necessarily a bad thing in a big box store, but in life it can lead to knee-jerk decisions that you will live to regret.One of the verses that has made a definite impact on my daily life is Proverbs 11:30, "The integrity of the upright shall guide them: but the perverseness of transgressors shall destroy them."A man of integrity has already made up his mind to do the right thing before he ever faces the situation. His decision has been made in the quietness of his walk with God, and his integrity to stick to that decision becomes his guide.A transgressor is someone with no regard for boundaries. He lives by impulse, and barges through life with no regard to the consequences of his decisions. He allows the situation to determine his ethics, and situation ethics is an unreliable guide.It is easier to make decisions when you have predetermined principles in place, rather than deciding in the emotion of the moment. We need to make up our mind before we have to make up our mind.In the privacy of our walk with God, away from the passion and pressure of predicaments and people, we should determine what our decision will be–before crunch time arrives.Many years ago, I read the seventy life resolutions that Jonathan Edwards had made, and it set me to thinking about my own life and the principles that I wanted to live by. These were things that I had predetermined to help me in decision making, but I had never assembled them all together. I felt impressed to make a list of these that I could read as a reminder. I arrived at these determinations at different times in my life–often when facing situations that challenged the ideals and principles by which I lived.Since our decisions determine our direction and our direction determines our destination, we need to make some determinations before we ever arrive at the point of decision. By doing so, we can help determine the path we walk and the destination at which we will arrive.Here are the determinations that I listed to help guide me through life:Determined to be daily in His Word and before His throne.Determined to put my relationship with The Lord above all other relationships–no matter how close they may be.Determined to never fear the consequences of truth.Determined to always speak the truth in love.Determined to not exaggerate the importance of lesser matters.Determined to the best of my ability to love my wife as Christ loved the church, and to set an example that my children and my grandchildren can follow.Determined to value influence more than opportunities.Determined to be led by the Spirit rather than intimidated by man.Determined that I have nothing to prove; I have Someone to please.Determined that I will not use my Christian liberty as a tool of divisiveness.Determined that I will show love to the lost, mercy to the prodigal, forgiveness to the offender, and grace to fellow believers.Determined to pray for wisdom enough to hear those who lead, and humility enough to listen to those who follow.Determined that my priorities will always be: Jesus, before others, before me.Determined to never lessen the importance of the church that Jesus died for.Determined to live my life as a giver, yet always remain grateful for what I receive.Determined to earnestly seek forgiveness from those that I have wronged, and restoration with those who have wronged me.Determined to be more concerned with being a friend than having a friend.Determined that I will seek to advance His kingdom rather than my own.Determined to not fall prey to hearsay, innuendo, or scuttlebutt, but to be man enough to go to the source.Determined that I will not fall victim to either compliments or criticism.Determined to find the humor in life, lest I become infected by reality.Determined to approach life as a student rather than as a professor.Determined to be a good steward of my health, lest my service suffer from my negligence.Decision making becomes much more confident when we are guided by our integrity rather than our emotions. Having predetermined your decision to a situation allows you to respond rather than react. Reactionaries are guided by emotions; responder's by integrity. Reactionaries leave a trail of shattered relationships and wounded people behind them. They don't intend to hurt anyone, but they do so because they react emotionally to the situation.I do not profess to have mastered all of these determinations, but I do confess that these are goals that I sincerely desire to embrace on my journey. What are your life determinations?If you have not made your own determinations, this would be a good time to do so. Prayerfully allow the Word of God to direct you, and then determine to stay the course!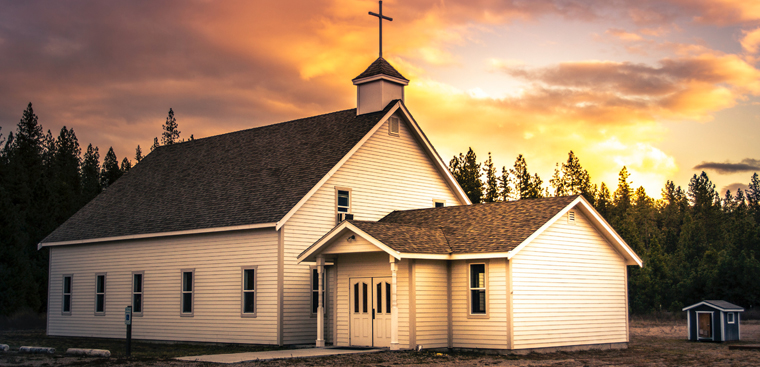 Maturity Does Not Happen Automatically It's true for people, and it's true and for churches: the passing of time does not guarantee the development of maturity.When it comes to church growth, it's easy to fall into a pattern of measuring only numeric growth or decline. But even if a church is exploding numerically, if there is not real spiritual maturity taking place in the lives of its members, the numeric growth will be short lived.To be sure, numeric growth can be an indication of spiritual health in a church. But that is only true when there are accompanying indicators of spiritual health.For instance, a spiritually-healthy church will be a gospel-sharing church. But the fruit of that witness may or may not be immediately apparent in the season you are measuring. Many of us who serve as pastors have seen numeric challenges due to Covid over these past two years, even while seeing spiritual growth within our congregations.So if neither time nor attendance are standalone measures of growth, what are some of the other ways we can measure it?Recently, while reading Warren Wiersbe's book, 10 Power Principles for Christian Service, I came across the following list of questions. Wiersbe introduces them with the disclaimer that they are "a simple checklist for the pastor—not inspired or inerrant—that can help him evaluate his own ministry and the progress of the church."⁠If you're a pastor, perhaps these questions will be a help to you as you prayerfully lead Christ's flock toward maturity.If you're not a pastor, perhaps these questions will point out a blind spot in your own process of maturing and encourage you to continue forward in personal spiritual growth.After all, one of the purposes for the local church is the "perfecting [maturing] of the saints."And he gave some, apostles; and some, prophets; and some, evangelists; and some, pastors and teachers; For the perfecting of the saints, for the work of the ministry, for the edifying of the body of Christ: (Ephesians 4:11–12)With these thoughts in mind, I share these thought-provoking questions with you:Are the people discovering and developing their spiritual gifts?Is there a place of ministry for everybody and are more people getting involved?Am I working myself out of jobs or taking on more than I can handle?Are we more and more going to the Bible for guidance and less and less to the church constitution, rules and regulations, and church tradition?Are we all becoming more like Jesus Christ as the Spirit teaches us from the Word?Is God meeting our needs in answer to prayer?Am I ministering by faith, or do I "scheme" to get things done?Is there a growing sense of unity and mutual concern in the fellowship? Are people spontaneously caring for each other?Have we courageously scrapped some "dead ministries" and started some new ones, or are we monitoring conformity?Do we have our own distinctive ministry or are we slavishly imitating other churches? Is our church a blessing to other churches?Are people amazed at what's happening and does God get the glory?Is the church family a witnessing community outside the walls of the church?Are we sailing in unchartered waters to share the gospel with new people or aimlessly fishing in the same puddles with the same bait?Do the people have a healthy appetite for the Word, and are we all happy to move into new "pastures" in Scripture? Am I riding my hobbies in my preaching?Does the church have more opportunities than it has workers? Do we pray for God to raise up laborers?Is the Lord calling people out of our fellowship to serve him elsewhere, and is the church family happy to send them and support them?Is the Lord giving us new ideas and new challenges? Do we test them by Scripture and then courageously obey him?Are the problems we face less and less personality-centered and more and more ministry-centered?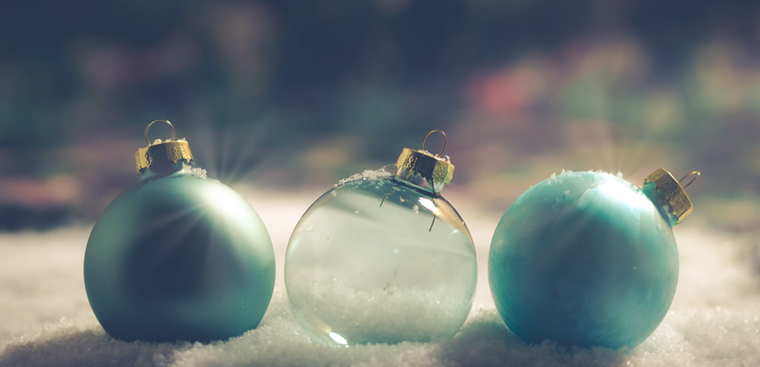 3 Principles from Joseph's Response to an Impossible Situation I'll never forget hearing Dr. Tom Malone say, "When God wants to do something great, He starts with the difficult. But when He wants to do something miraculous, He starts with the impossible."To me, as a twenty-four-year-old pastor, just getting started at a struggling church, that statement challenged me to press forward by faith. I've gone back to it many times over the years, and it has always encouraged me to remember that God is able!So often, what appears to be hopeless to us is the very atmosphere in which God is about to do something miraculous and restore true hope. During times like these, we can learn from Joseph—the earthly stepfather of Jesus.When we look at the Christmas story, we often consider the uncertainty and difficult that Mary endured. But Joseph also faced an extreme dilemma. How could he believe what Mary had told him? What was he to do with the impossible situation he faced?I love the response Joseph chose. And I want to encourage you—whatever you might be facing this Christmas season—to learn from his example to have…Patience to ListenThe first clue we get that Joseph was not a reactionary man is in Matthew 1:20 as the Bible tells us that he "thought on these things."But while he thought on these things, behold, the angel of the Lord appeared unto him in a dream, saying, Joseph, thou son of David, fear not to take unto thee Mary thy wife: for that which is conceived in her is of the Holy Ghost. (Matthew 1:20)Joseph could have immediately responded to Mary, and verse 19 indicates that if he had, he would have ended their relationship. But he was patient to think things through and to wait on the Lord.Because Joseph waited, he received direction from God in the form of divine revelation.Over the years—and particularly since the beginning of the Covid-19 pandemic—I've watched so many men respond to difficulty by reflexively removing themselves from the worst of the situation. It might be a job change or a cross-country move or an angry outburst. Impulsive, frustrated decisions rarely lead to peaceful and spiritually-fruitful destinations.When we have patience to hear God's Word, seek counsel, and pray for direction, God does provide that direction—even in impossible situations.Trust to FollowThe direction God gives is always best for us, but it isn't always easy. And that was the case for Joseph.God told Joseph words that are so familiar to us today, but they must have felt surprising to Joseph: "fear not to take unto thee Mary thy wife: for that which is conceived in her is of the Holy Ghost."Make no mistake: this was different than the life Joseph had planned. Was it better? Infinitely so! But it wasn't without challenges or mystery. And Joseph could only find the strength to do it by simply taking God at His word.And that's exactly what Joseph did.Then Joseph being raised from sleep did as the angel of the Lord had bidden him, and took unto him his wife: (Matthew 1:24)The only way forward in an impossible situation is faith in God's Word.That's not to say that the only possible movement in an impossible situation is faith. As I mentioned a moment ago, we're often tempted to make decisions out of frustration and impatience. But the rash decisions we make in those times never lead to spiritual prosperity.The times when we cannot see how God could bring good out of impossibility are the times when we most need to trust the Lord.Trust in the Lord with all thine heart; and lean not unto thine own understanding. In all thy ways acknowledge him, and he shall direct thy paths. (Proverbs 3:5–6)Every impossible situation I have found myself our our church in has required trust in the Lord before we have seen His miraculous provision.Humility to MarvelHave you ever noticed that pride and wonder cannot coexist?So often, even after we have had the patience to listen for God's direction and the trust to follow it, we unexplainably congratulate ourselves on the success of what God does. Invariably, this pride pulls our heart away from worship. We lose our awe of God's greatness and sink into a shallow, narrow world of which we are the star.It was not so with Joseph.Several months after he made the faith-filled decision to follow God's plan, Jesus was born. And eight days after Jesus' birth, Joseph and Mary went to the Temple to dedicate Jesus. While they were there, they met Simeon and Anna who both praised God for the fulfillment of His messianic prophecies in the person of Jesus.And how did Joseph and Mary respond? They didn't pat themselves on the back. They didn't step forward and offer a seminar for anyone going through tough times to learn how they, too, could follow God. Joseph and Mary just marveled.And Joseph and his mother marvelled at those things which were spoken of him. (Luke 2:33)They couldn't have possibly understood all that God was doing in that moment. But they had the humility to step back, take it all it, and marvel.This is the LORD'S doing; it is marvellous in our eyes. (Psalm 118:23)I don't know in what impossible situation this Christmas may find you. But I know a God who delights in impossibilities. You can trust Him.Meanwhile, have patience to listen, trust to follow, and humility to marvel.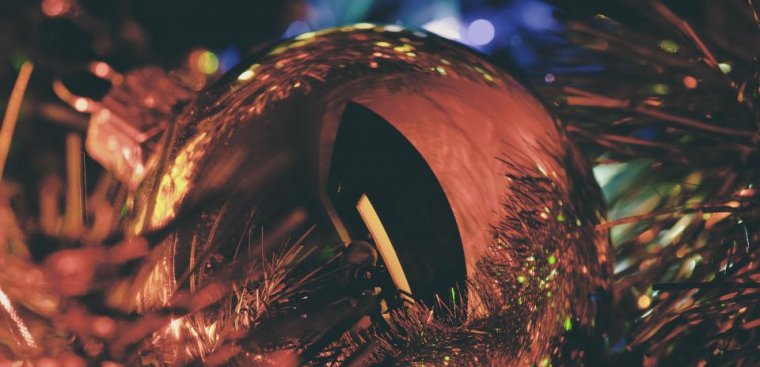 The King Became a Man I've always liked hearing oxymorons. They are often ironically humorous. The word oxymoron itself comes from oxus which means "sharp" and moros which means "dull."Here are some of my favorites: jumbo shrimp, freezer burn, white chocolate, plastic silverware, airline food, sanitary landfill, and professional wrestling.The beautiful Christmas story is loaded with powerful ironies that illustrate to us the amazing lengths God went to so that He could bring salvation to sinful mankind.1. The Irony of the IncarnationThe Creator God became as one of the creatures—one of the created beings. He who is all power came in the helpless form of a newborn.2. The Irony of the SettingThe arrival of the Bright and Morning Star—the Light of the World was presented in the darkness of nighttime.3. The Irony of the Angel's Message"Peace on earth, good-will toward men" will lead to much evil and heart-ache as sinful man chooses to reject the Saviour. Thousands of Jewish babies will be slaughtered by order of Herod the jealous king. The prophetic forerunner of Jesus, John the Baptist will be beheaded. Several times in Jesus ministry, the Jewish leaders "sought to kill" Him. Ultimately He is put to death in the manner of a violent criminal.4. The Irony of the Gifts Brought by the Wise MenMyrrh, a precious spice most often used in preparation for burial and associated with death is presented to a newborn baby.5. The Irony of the AccomodationThere was no room at the inn for the King of the Earth and Heaven. Yet, He comes to extend an open invitation to all earth dwellers into the mansions of Heaven.6. The Irony of the PurposeJesus was "born to die." The Baby Jesus was God in human flesh. His birth was not the prelude to a Kingdom, but the prelude to His death and burial, then His resurrection. Of course, He is the King—later He will exercise that authority on earth.7. The Irony of the NameEmanuel means "God with us." Jesus' birth meant that Light came to darkness, holiness contrasted sinfulness, life came to the dead, righteousness overcame wickedness, and perfect Deity dwelt with depraved humanity.What an amazing way our Redeemer came to earth. Hallelujah, what a Saviour is Jesus, my Lord!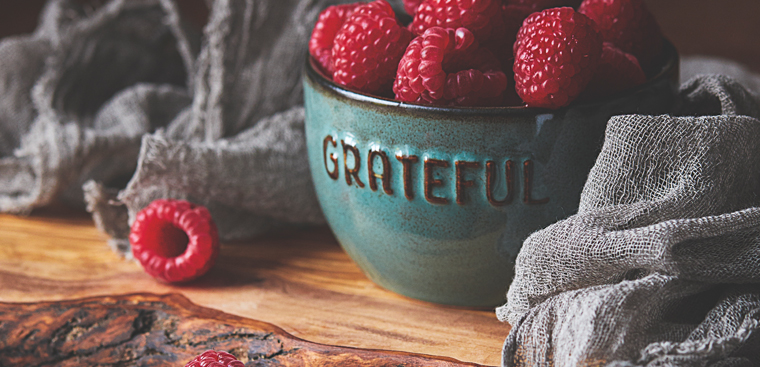 If I had the choice to be in attendance at the very first thanksgiving, I would have made the choice to skip it! When I think about what our forefathers had to endure the previous year, there was not much to be thankful for.The Pilgrims documented their journey as they encountered the high seas, with enormous waves threatening to capsize their ships, diverse sicknesses, and even rat infested quarters. Once they landed, there was no Holiday Inn awaiting them. They faced a brutal winter, a terrible flu season, and an unknown enemy. Despite the Pilgrims' many earthly reasons to complain, they made the decision to give thanks to God.Likewise, the book of Acts documented Paul's journeys as he was misunderstood, slandered, attacked, beaten, stoned, imprisoned, and shipwrecked. Opposition followed him everywhere he went. Nevertheless, Paul was profoundly thankful. Despite his many earthly reasons to complain, Paul was constantly giving thanks to God.What impact do the Pilgrims and the Apostle Paul have on me? It teaches me that being thankful has little to do with my present circumstances; it has much more to do with my perspective.For the Pilgrims', they knew they were securing the freedom to worship God, the freedom to employ their gifts, and freedom to reach their full potential. Future generations would be able to enjoy these freedoms as well. The Pilgrims were thankful knowing that their sacrifices would eventually pay off.For Paul, he knew that through all of these hardships the gospel was advancing. He states, "That the things which happened unto me have fallen out rather unto the furtherance of the gospel" (Philippians 1:12).Would I have given thanks, if I had prayed for a smooth journey and barely survived the rough seas? Would I have praised God for His goodness, if half of my loved ones had died during the harsh winter months? Would I have given thanks to God, if I were arrested for sharing my faith? Would I have given thanks to God, if I had been chased out of town? Surely, I would if I knew that through those experiences others could have the freedom to worship Christ or hear the Gospel.Thanksgiving really is a choice. Resist being cynical and critical. Make the choice to be thankful.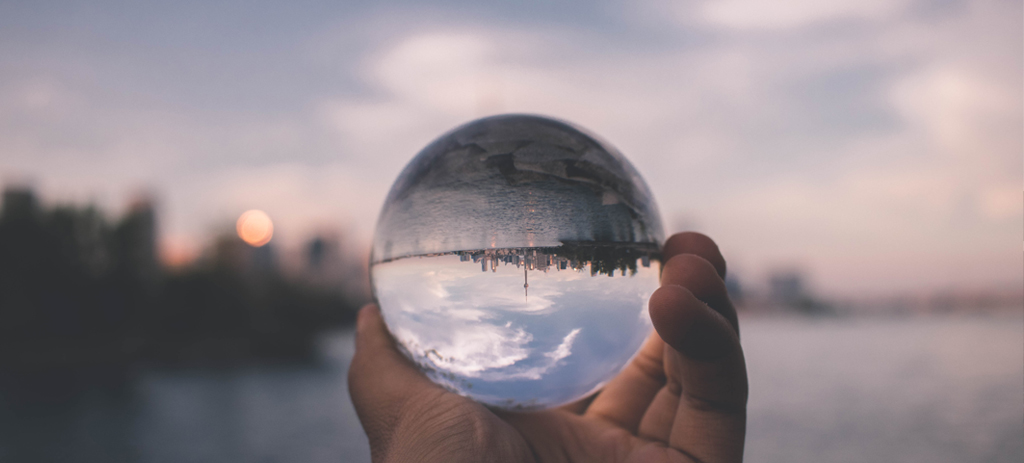 3 Actions for Christians to Take in a Confused Society We live in a day of amazing confusion.But what makes the confusion especially disorienting is that those who are creating it don't act bewildered or perplexed. Instead, when we point out what seems obvious, they tell us with a straight face that we are confused, that these issues are more complex than we could understand, that the problem is with us.This was especially clear to me during the recent election cycle in California whenThe black candidate was called the "face of white supremacy."Governor Newsom stated the election was "a matter of life or death," but he is unequivocally for abortion, taking the life of preborn children.But this is bigger than just the past California election cycle. It's all across our nation and in current news.It's the school board that silenced a dad trying to alert others of a transgender student who raped his daughter in the women's bathroom. Somehow the dad—not the sexual assaulter—was the villain.It's insisting that women have the right to choose to take the life of their preborn child ("My body, my choice"), but parents do not have the right to choose if they will have their child vaccinated.It's a culture that defunds the police while defending violent protests.It's an ideology of inclusivism that excludes anyone who states obvious realties such as binary genders.It's a morality that embraces what God clearly declares is wrong (same-sex marriage, transgenderism, state redistribution of wealth, taking the life of the unborn, rioting and lawlessness, etc.) while rejecting the Christian values that allow for law, order, and the traditional family—bedrocks of civilized societies.If our takeaway is simply that the media has taken sides and frames the narrative for their agenda, that's only part of the story. The larger issue is more concerning: our country is morally confused.This is not merely the secularization of a society in a purely de-religionizing sense. It is the re-programming of morality. None of the issues that I mentioned above are portrayed as simple differences of opinion. There is a morality attached to them: it's deemed wrong in today's society to question someone's gender fluidity, to defend the police, to attach justice to equality of process rather than equality of outcome, to say marriage should be exclusively between a man and a woman.We live in a world that calls wrong right, and right wrong. Isaiah 5:20 puts it bluntly:Woe unto them that call evil good, and good evil; that put darkness for light, and light for darkness; that put bitter for sweet, and sweet for bitter! (Isaiah 5:20)I used to read Isaiah 5:20 and think that the outcome of this verse would be obvious—like the emperor's missing clothes. After all, if people are calling good evil, how hard is that to see?The reality, however, turns out to be less obvious. It turns out that changing terms and definitions (calling evil good, and good evil), reframing topics (substituting darkness for light), and recasting desires (replacing bitter for sweet) all has a disorienting effect on a society. In time, it's hard for people who have been morally confused to know right from wrong—and that's the goal.Those who are perpetuating the confusion are not just confused; they are rebelling against God. Complexifying the issues and redefining the terms are smokescreens for an unwillingness to submit to God.Because that, when they knew God, they glorified him not as God, neither were thankful; but became vain in their imaginations, and their foolish heart was darkened. Professing themselves to be wise, they became fools, (Romans 1:21–22)So what are Christians to do in a society that confuses and mislabels right and wrong?1. Recognize the Source of ConfusionSometimes Christians think they can help by joining in the confusion. Of course, they don't phrase it quite like that. But instead of standing firm on biblically-clear issues, they equivocate or sidestep by saying things like, "This is a really-nuanced issue, and I can't answer it directly." Or they hope to gain the understanding of the world by joining people or organizations that are founded on an anti-God bias for some form of a "greater good."Satan is the author of confusion (1 Corinthians 14:33). And one of the ways that he brings confusion is by adding complexity—moving people away from the simple realities of truth.But I fear, lest by any means, as the serpent beguiled Eve through his subtilty, so your minds should be corrupted from the simplicity that is in Christ. (2 Corinthians 11:3)This is not to say that issues of our day such as racism, abortion, homosexuality, or others do not have varied factors to their impact on individual lives. It's not to say that there might not be multiple approaches to how to help or bring change. But it is to say that the Bible's truth regarding them is straightforward and simple. And if we cannot directly bring God's Word to bear on the root issues, we are either cowardly or undiscerning.When people come to us who are suffering because of their struggle with these issues, we should be compassionate and care for the aspects of their lives touched by sin. But we should not struggle to be straightforward in saying what the Bible says on clear moral issues.2. Bring Clarity through Bible TeachingA confused society needs a biblically-committed church with a clear message. If people are not going to hear the truth about what the Bible says at church, where are they going to hear it?If young people are not going to hear what the Bible says about gender distinction, the sanctity of life, justice, and creation from their parents and from their church, where will they hear it?Christians today are inundated with false teaching that assumes the form of education or news. They need pulpits, lecterns, and discipleship relationships that bring biblical clarity to topics that feel confusing.(Two resources that I wrote to help are both titled Avoiding Confusion: Interpret Cultural Issues through a Biblical Worldview. There is an educational version for Christian schools or homeschools, and there is a small group version for adult Bible studies.)3. Declare the Gospel If Christians need to hear Bible truth to bring clarity to the moral issues of our day, what do the lost need?They need Christians who have the clarity to see the central issues of sin and salvation.They need family members, neighbors, coworkers, and friends who will see past the conversations about politics and mask mandates and bigotry to lost hearts who need a Saviour.They need churches who care enough about reconciliation that they recognize the need of every man, woman, boy, and girl to be reconciled to God through Jesus Christ.Please don't misunderstand this call to declare the gospel as a simplistic way of saying, "Cultural issues don't matter; just tell more people about Jesus." Cultural issues do matter. But they don't matter more than a human soul. They don't matter more than the realities of heaven, hell, and salvation through Christ.We could invest our entire lives in bringing kindness to human need—and I'm thankful for those who have done that. But if that kindness is divorced from the essential issue of the gospel of Christ, it doesn't bring lasting help.For what is a man profited, if he shall gain the whole world, and lose his own soul? or what shall a man give in exchange for his soul? (Matthew 16:26)Yes, we must boldly speak the truth in love (Ephesians 4:15). We must do justly and love mercy (Micah 6:8). But we must also declare the gospel.For I am not ashamed of the gospel of Christ: for it is the power of God unto salvation to every one that believeth; to the Jew first, and also to the Greek. (Romans 1:16)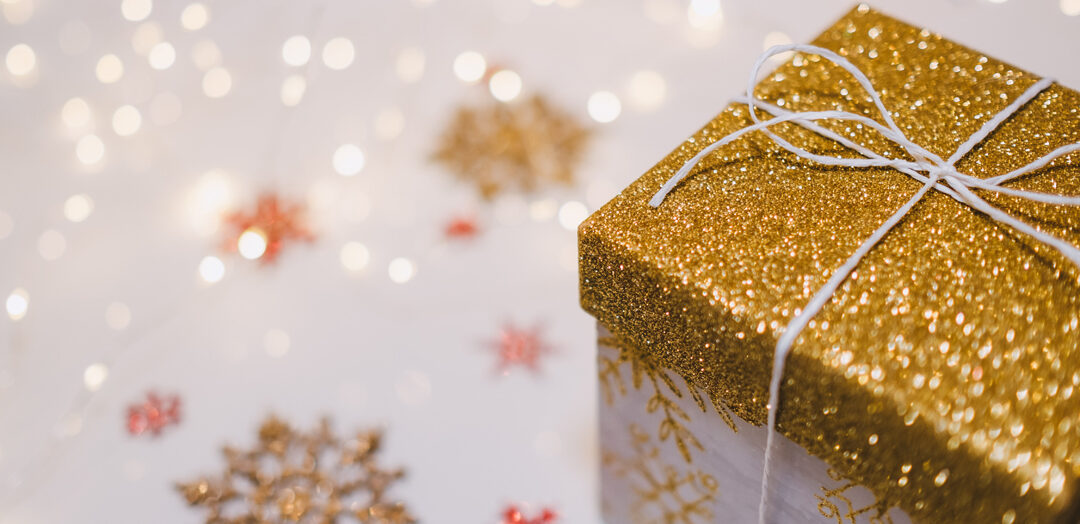 Four Ways Christmas Is a Gift There have been years on which Christmas Eve was my best day of Christmas shopping—not because it was the best of several good days, but because it was my only day! Covid-19 put me a little ahead this year, because I purchased my gifts online.I love giving to Terrie, our children, and our grandchildren. But as we approach Christmas this week, I'm mindful of the fact that Christmas itself is a gift. Christmas is when we received Emmanuel—God with us!And with Jesus' very presence, He gives us gifts:1. He Saves UsThe ultimate gift of Christmas is salvation. It is the reason Jesus came—to die on the cross for our sins, in our place, and give us a relationship with God through Christ.Thanks be unto God for his unspeakable gift.—2 Corinthians 9:15If you can rejoice in nothing else this season, you can rejoice in your Savior!If you have not yet received Christ as your Saviour, you can! (Click here to learn what the Bible says about how you can have a relationship with God.)2. He Understands UsWhen my son Larry was younger, I took him outside one day to teach him how to play basketball. I would shoot and show him the techniques, then hand him the ball. He was still young, and he struggled to get the ball to the rim. Finally, after I made another shot, Larry said, "Yeah, Dad, it's easy for you up there, but you don't know what it's like for me down here!"He had a good point.Sometimes we repeat Larry's words to our Heavenly Father. "God, it's easy for You to say what we should do and what we should be, but You don't know what these circumstances are like from down here!"Christmas proves otherwise.And the Word was made flesh, and dwelt among us, (and we beheld his glory, the glory as of the only begotten of the Father,) full of grace and truth.—John 1:14God does know what it is like for us down here. He came in person, wrapped in a tiny human body. He lived among us, experiencing human life from our perspective and through our limitations. He knows the trials we go through; He understands the pressures we feel. He is Emmanuel—God with us.Have you ever longed for someone who could understand how you feel? Someone who has experienced what you are going through?Jesus is that Someone.3. He Helps UsScenic Christmas cards and softly glowing lights seem to suggest that this is a season of perfect nostalgia—a time when everyone can rest and reflect in the midst of unified relationships as they make family memories. But reality says otherwise. Real people live lives fraught with loss, pain, and brokenness.That's why Jesus came.Jesus didn't come to a perfect world, and He wasn't born in a perfect setting. He came to a dark world—steeped in sin and riddled with discord and pain. He was born into abject poverty and grew up under the strain of political oppression. Christmas reminds us that this fallen world will never be perfect.Remember though—this is God. He didn't have to come. He didn't have to endure this. And He definitely didn't have to give His life for our sins.He chose to come. He chose to leave the splendor of Heaven to dwell amongst the squalor of men. He chose to live with us, to know us, to love us. He chose to die for us.And now, He reminds us that He stands ready to help us. Because He is Emmanuel—God with us—we never have to face another need alone. We have God on our side.What shall we then say to these things? If God be for us, who can be against us?—Romans 8:31Christ's presence wasn't just for Mary and Joseph and the shepherds as they worshiped Him in the manger. It was for us, too. As the eternal God, Christ has promised, "I will never leave thee, nor forsake thee" (Hebrews 13:5).4. He Changes UsThe presence of Christ in our lives is more than a stirring sentiment; it is a radical life change.From the moment Gabriel announced to Mary that she would carry the Christ child in her womb all the way to the piercing cry of a hungry newborn, Christ's presence changed life for everyone on that first Christmas.All throughout Christ's ministry, He changed lives. He gave sight to the blind, hearing to the deaf, words to the mute, strength to the lame, healing to the lepers, and even life to the dead. He fed the hungry and comforted the hurting. He taught words of life, and He lived with grace and compassion. He rebuked the proud and forgave the repentant. Everywhere Christ went, He brought change—not always change in circumstances but change in lives.Then He did the ultimate—He gave His life, bearing in His body the sins of all mankind. And when He rose from the dead three days later, He proved that He has the power to change lives to the fullest extent. When we trust Him as our Savior, receiving His gift of eternal life, He changes us—from the inside out.Therefore if any man be in Christ, he is a new creature: old things are passed away; behold, all things are become new.—2 Corinthians 5:17But the change Christ's presence brings doesn't end at salvation. We have the opportunity to daily experience His changing presence in our lives. From the moment we trust Christ as our Saviour, His presence can begin to change us. He can change our fear to courage, our worry to trust, our pride to humility, our selfishness to love, our bitterness to forgiveness, and our despair to hope.These changes don't happen in an instant. That's why we need to rely on His presence daily. As we walk with Him and grow in Him, He changes us.Enjoy the GiftTake time to enjoy Christ's presence this Christmas.For many of us, it will be an unusual Christmas—perhaps a lonelier Christmas. But we have the gift of Jesus.Remember He is Emmanuel—God with us. He understands your needs. He even understands you. And He is a very present help.Christ's presence actually is a present. It is the reason that Christmas is a gift!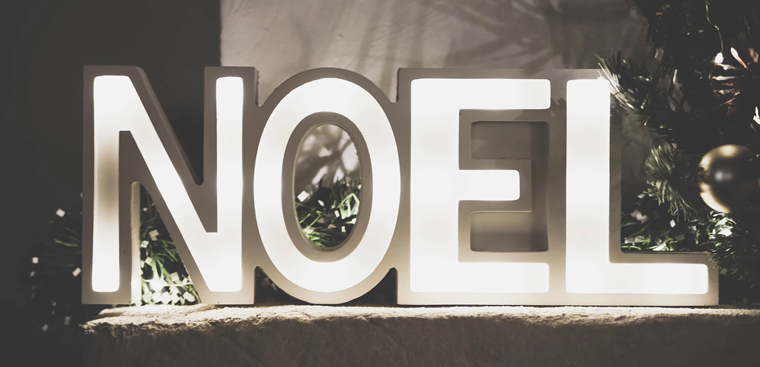 It's true that Christmas may not be as festive or lighthearted as past years, but even in the face of the bad news of our world and in our lives, the good news of God should resound in our hearts and minds as we enter the Christmas season: God is with us. I am reminded of the angel's message to the shepherds:And the angel said unto them, Fear not: for, behold, I bring you good tidings of great joy, which shall be to all people. For unto you is born this day in the city of David a Saviour, which is Christ the Lord.—Luke 2:10–11Admittedly there's much sadness in the world right now due to serious problems. People are terrified of contracting a sickness or being hospitalized. Businesses are closing. Church services are limited. People have lost jobs. Suicides are increasing at an alarming rate. Yet, despite these serious problems, we need to remember that Christmas was made for times like these!Christmas is a reminder that although this world stinks sometimes, we have a hope that will never fade away. The good news of God's reign exists even in the midst of crisis. If we think about what Christmas really means, it's not so much about gifts, parties, and laughter—the hope of Christmas is that Jesus came to deliver us from our sin, death, and the grave. The angel informed Joseph:And she shall bring forth a son, and thou shalt call his name Jesus: for he shall save his people from their sins … they shall call his name Emmanuel, which being interpreted is, God with us.—Matthew 1:21,23Because of Bethlehem, Calvary, and the empty tomb there is a new day coming when the dead in Christ shall rise and all things will be made new! Jesus reminded us of that reality when He said, "These things I have spoken unto you, that in me ye might have peace. In the world ye shall have tribulation: but be of good cheer; I have overcome the world" (John 16:33).So, let's believe what we say we believe and behave like we know what the birth of Christ really means. Let's invest in our kids, love our families, share the gospel, and make the most of this day that the Lord has made.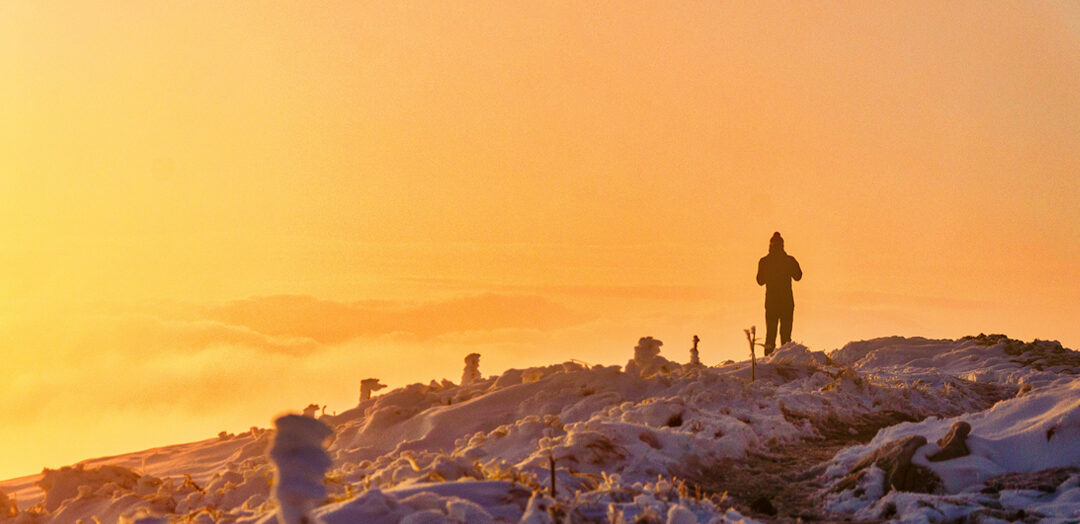 Considering how crazy 2020 turned out to be, the "20-20 Vision" goal-setting and planning puns that were going on this time last year are almost humorous. In reality, if there is anything 2020 has taught us about biblical vision, it is that it must be developed in faith-filled confidence of God's sovereignty.In fact, as I have prepared personal and ministry goals for 2021, I've thought much about the role faith plays in this process. I don't want to set unreasonable goals that amount to delusional "happy thoughts"—ideas that make me feel good while writing them, but are not grounded in reality.Neither do I want to allow the challenges of this past year to leave me cynical toward goal setting at all. Truth be told, not all of the challenges of 2020 have been resolved, and we enter a new year with a need for continued flexibility and creativity in outreach and ministry. But people still need the Lord, and we must remain committed to faith-filled endeavors in the core essentials of reaching our communities and around the world with the gospel of Jesus Christ.The happy medium between these two extremes—delusional and cynical—isn't to simply plan out what we believe we can accomplish in our strength. It is to develop faith-filled vision for what God can do. Planning what we can do amounts to forming a to-do list; determining how we can strategize our efforts in obedience to the Great Commission is faith.This faith-filled vision is what I endeavor to cast to our church family each year on Vision Sunday. This is when I share with our church family the new theme for the year as well as opportunities to serve the Lord as a church body in the coming year.We need biblical vision—in our lives, our churches, and any sphere of influence God has given to us. Proverbs 29:18 warns, "Where there is no vision, the people perish: but he that keepeth the law, happy is he."Biblical vision isn't simply listing what you want to do. That is a list of goals. If our vision is not drawn from God's Word and embraced by faith, it's not a vision at all; it is simply a to-do list. So, how can you tell the difference between a biblical vision and a to-do list?Biblical vision comes from God's Word; a to-do list comes from personal dreams. Spiritual vision is viewing my life and ministry through the lens of God's Word. It is centered around obeying God's commands and fulfilling the Great Commission.Biblical vision requires faith; a to-do list simply requires good administration. To be sure, a visionary must implement wise and careful administration for a vision to succeed. Without a strategy of faith, no biblical vision will see the light of day. However, biblical vision always requires faith. It requires dependence upon God—knowing that without God's intervention you are wasting your time.Biblical vision invents the future; a to-do list predicts the future. We can set goals that will help us be more effective in what we already know we should be doing. Setting wise, measurable goals and following through on them will impact the future. Biblical vision, however, is different in that it doesn't just predict the future; it invents the future. Biblical vision forecasts our faith-filled obedience to God's Word. It stretches more than our resolve; it stretches our faith.Over the years, as I've planned to cast vision for our church, the Lord has often convicted me that I was planning with little faith. And I've often needed to pray with the disciples, "Lord increase our faith" (Luke 17:5)!There are those who will tell you that goal setting and vision casting are worthless endeavors. They would have you believe that forward momentum in gospel ministry is unattached to biblical vision or habits of faith. My suggestion? Avoid this negativity. Faith flourishes when your eyes are on Christ and your determination is centered on obeying His Great Commission.The world still needs the gospel, and Christ has still entrusted it to us. So let's reach forward with faith-filled vision for what God could do through us in 2021.And remember, the temptation to plan without faith doesn't lessen as you grow older. It actually becomes easier as you get older to simply coast and count on seeing the continuing results of past faith. But I don't want to live from the past. I want to see God use our church in the coming year as never before. I want to claim the blessings of faith!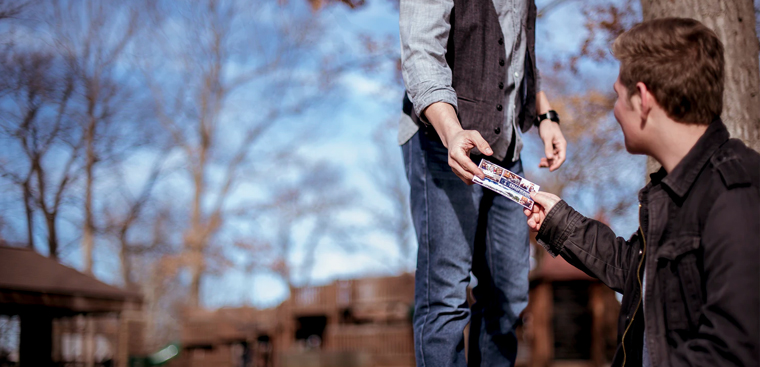 My father was not raised in church. When he was in his early 20's, someone invited him to a church service. As a result of being invited to church, Jesus changed his life forever. My dad got saved that night, ended up going to a Baptist college and met his wife (my mom). My brothers and sister and I were raised in a Christian home because somebody invited him to church.Studies show the vast majority of people come to Christ primarily because someone invited them to visit a church service.It should come as no surprise that evangelism does not happen unless we become intentional about it. So, I'd like to challenge you at the beginning of 2021 to make a simple but significant resolution. Resolve that once a month you will invite at least one person to attend church with you.According to a Lifeway Research, around 1 in 10 churchgoers (10%) average at least one evangelistic conversation a month. What if we could increase that to 5 out of 10? Or 7 out of 10? Or even better, 10 out of 10?It's true, most people we invite will not respond affirmatively. Even for the Apostle Paul, the world's greatest evangelist, the book of Acts reports that some scoffed at him, others said, "We want to think about it," but "a few believed." A few believed! That's our goal.If you become serious about inviting others to church, then I would recommend you take the next step and go out of your way to make friends with people you invite by serving them. People will be much more likely to be responsive to your invitation if you show a genuine interest in them and help them along the way.It's amazing how much influence we can have, if we will simply be obedient to Jesus' commands to tell others about Him and invite people to come to His house with us. I never met the man who invited my dad to church, but I am going to hug him one day in Heaven.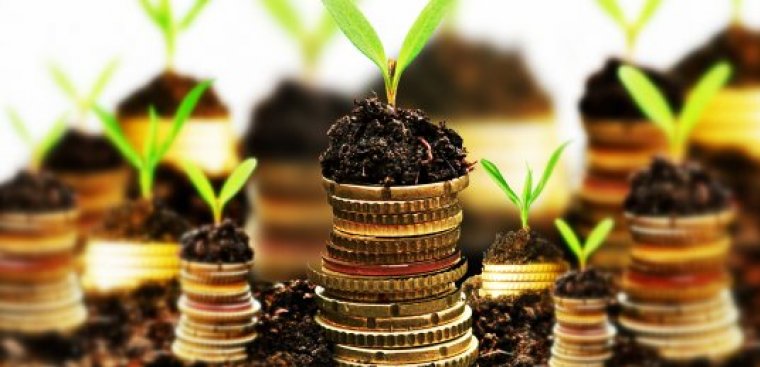 The Biblical Plan for Supporting Missionaries Jesus gave the church a very clear command—evangelize the world. But each church cannot do this alone. The only way we can reach the world before the "night cometh when no man can work" is to support the work of pioneering missionaries.There are different ways churches have supported missionaries. Some give because of an emotional appeal. Others give as part of their budgets. But one of the most effective, biblical means to support missions is through a method called faith missions giving.I first learned about faith missions giving while preaching in a missionary conference at the Marquette Manor Baptist Church in Chicago. I had been a missionary to Japan for five years and even pastored before going to Japan, but I had never heard of faith missions giving. When I heard the pastor teach on the subject from 2 Corinthians 8 and 9, I was convinced that this was God's plan for financing missions. When I returned to my sending church after the conference, I could not wait to tell my pastor what I had learned. We agreed to present this to our church at the next missions conference. I well remember taking a faith missions card at that conference in 1968 and committing to give $5 per week to missions. We have made over fifty faith missions commitments since then, and Virginia and I increased our giving every year. For many years now, the largest item in our budget has been faith missions giving.God blesses faith. I have preached in over 1,300 missions conferences and taught on faith missions giving in most of those churches. Following are some of the reasons I have told them why they should consider giving by faith missions:A Biblical PlanSecond Corinthians 8 and 9, two entire chapters in the Bible, are given to one subject—an offering. The offering was not for the church at Corinth. Instead, it was to be given for causes outside the church. When we think of our church financially supporting causes outside our own church, we naturally think of missions. It is an offering that is given through the church but not for the church.God has a perfect plan for supporting missions with the offerings of the members. Paul points out that everyone should give: "Every man as he purposeth in his heart so let him give" (2 Corinthians 9:7). He makes it clear that this is an offering by grace (2 Corinthians 8:7). It is not something we have to do but something we get to do. He tells the believers that it is good for the giver: "This is expedient for you" (2 Corinthians 8:10). God's provisions are promised to those who give. "He which soweth bountifully shall reap also bountifully" (2 Corinthians 9:6). "God is able to make all grace abound toward you" (2 Corinthians 9:7). These are only a few of the great truths taught about faith missions giving in these two chapters.A Simple PlanWith faith missions giving, once a year every member of the church is challenged to give something above his tithe and regular offering to his church for missions. This can be done during a missions Sunday, or, even better, a missions conference. When these commitments are collected and counted, the missions budget for the new year is established.There is a place on most offering envelopes for missions giving as well as the tithe and other special offerings. Church members can write one check, and the funds are divided among the various projects. A separate account is set up for the missions giving, and from that account the missionaries and other missions projects are supported. For both legal and ethical reasons, it is very important that faith missions is used only for missions projects and missionaries.An Effective PlanChurches are able to give much more by this method than by just taking the missions money from their regular budget. Contrary to the thinking of many, the regular budget does not suffer because of the emphasis on missions giving. In nearly every church I have known, when people get involved in giving by faith to missions, their giving to the general fund of the church increases. Faith missions giving is good for the church; it is good for the giver; and it is good for the cause of worldwide evangelism.Perhaps the greatest benefit of faith missions giving is that it teaches us to trust the Lord. Hebrews 11:6 says, "Without faith it is impossible to please Him." It works in any geographical location, and it works in any economical situation. God's Word says, "Give and it shall be given unto you" (Luke 6:38).Years ago I was teaching the leaders in a church about this method of giving to missions. The pastor was preparing the leaders before he presented it to the church. As I was enthusiastically teaching about the value of faith missions giving, a deacon raised his hand and asked, "Brother Sisk, do you mean to tell us that we have been giving to missions the wrong way all of these years?"I thought for a minute and responded, "No, there is no wrong way to give to missions. Emotional giving is not bad. In fact, if you get emotional and give me $10,000 today, both of us will get emotional!" Budget giving is not bad. It is more consistent than emotional giving. I believe, however, that the best way to financially support missions is the faith missions method. Please study these two chapters in the Bible, and let God speak to your heart about giving to missions by faith.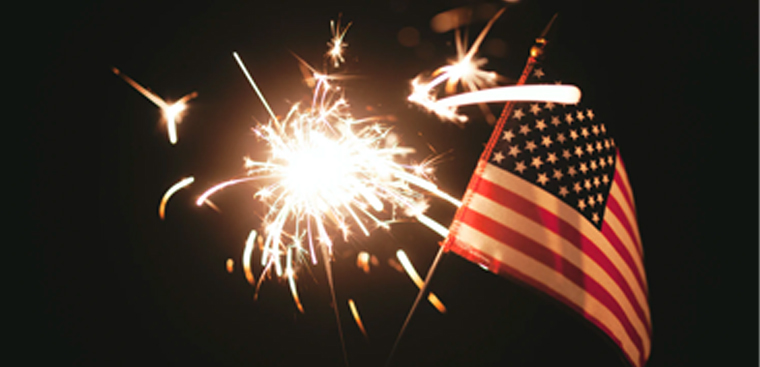 As a private citizen of the United States of America, I still believe that:A majority of Americans are God-respecting and freedom-loving people.Freedom isn't free, and that we owe a great debt to those who died under the banner of our flag so we can live with the liberties we enjoy—"we kneel before God and stand for the flag."Our police officers as a whole are honorable public servants who put their lives on the line daily for our safety.Any injustice must be addressed, but an injustice cannot be corrected by another injustice—"an injustice anywhere is an injustice everywhere."There are moral absolutes that cannot be changed by man.Individual soul liberty means that we are all free to believe as we choose and that we cannot force faith or our opinion on someone else.We have a right to peaceably assemble, however my right to protest stops where your nose and property begin.All individuals have the right to defend themselves and their personal belongings.When you leave God out of society, there will be those who try to take His place through government; and become judge and executioner of all who express any thought or belief different from theirs.When you put yourself in the place of God, you become the final authority in finding fault and canceling people (or your country) altogether over their faults (and by the way, we all have sinned).People who do not understand grace and forgiveness seek vengeance instead of justice.America is the greatest country on the face of the earth and our ideals of life (which begins at conception), liberty, and the pursuit of happiness are timeless and priceless.Our country does not need to be torn down; it needs to be healed.If you tear down and destroy your free country in the name of redeeming it, you will not replace it with true liberty and justice, but with tyranny and the failed experiments of history such as socialism, Marxism, and communism.It is wise to look at a candidate's platform of beliefs over personality, and as much as possible vote your salt and light values.The need of the hour is a personal return to God, compassion, common decency, and respect for others.The crown jewel of America Is FREEDOM! Our founding fathers understood that tyranny (the desire to rule over and control others) is inherent in the heart of sinful man, and developed checks and balances to limit government control over our citizens.The ultimate hate speech is when someone tries to silence another over a difference of opinion. I'm simply a fellow citizen saved by the grace of God who has chosen to embrace an understanding of human nature, God-given rights, and personal responsibility that tends toward a vision of a brighter future for us all.God bless you, and may God bless the United States of America!For we wrestle not against flesh and blood, but against principalities, against powers, against the rulers of the darkness of this world, against spiritual wickedness in high places.—Ephesians 6:12If my people, which are called by my name, shall humble themselves, and pray, and seek my face, and turn from their wicked ways; then will I hear from heaven, and will forgive their sin, and will heal their land.—2 Chronicles 7:14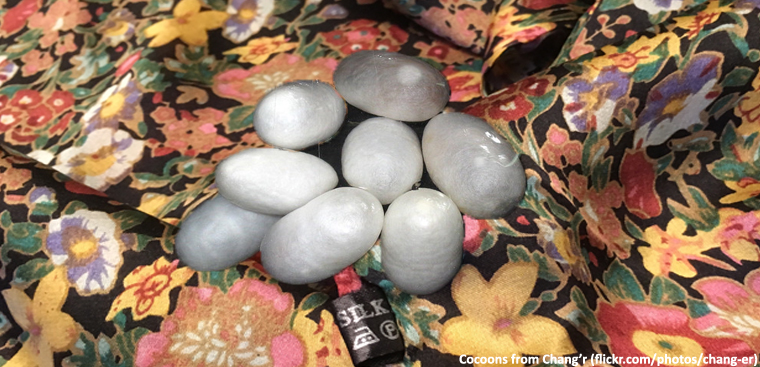 "I clothed thee with…silk."—Ezekiel 61:10(The Hebrew word for silk here is meshiy meaning as drawn from the cocoon.)The Creator desires the best for each of His children. For centuries, royal families had silk as a luxurious commodity in their wardrobes. The virtuous woman of Proverbs understood its worth by adorning herself in silk and purple. The process of manufacturing one pound of silk begins with the death of approximately 2,495 silkworms, or silk moth larvae. Each worm spins about a mile of silk preparing a cocoon in which to await metamorphosis into a silk moth. Legend has it that the wife of a Chinese emperor, around 3000 BC, was drinking a hot cup of tea when a silkworm cocoon fell into the steaming liquid. She noticed something unraveling from the floating, white object. The Silk Road from China was born. Silk's value was equivalent with gold and often used as a monetary source.To extract silk, the cocoons are placed in boiling water to kill the silkworm and loosen the lustrous fibers from the cocoon. If left untouched, the encased worm will eventually exit the cocoon thus breaking the precious strands of silk. The riches bestowed on mankind through the silk industry all began with the sacrifice of the silkworm.The eternal riches bestowed on mankind through the gospel all began with the sacrifice of the Lord Jesus Christ.I will greatly rejoice in the LORD, my soul shall be joyful in my God; for he hath clothed me with the garments of salvation, he hath covered me with the robe of righteousness…—Isaiah 61:10Our Saviour gladly entered the heated agony of death on the cross and the darkened tomb to await His resurrection.And he was clothed with a vesture dipped in blood: and his name is called The Word of God.—Revelation 19:13We can greatly rejoice in His sacrifice because it provided the garments of salvation for us. He humbled Himself for us.But I am a worm, and no man; a reproach of men…—Psalm 22:6In our heated trials, we must follow Christ's example and die to self; allowing God to unravel us, if He must, so that others may see Christ in us. The next time you wear 100% silk clothing or accessories, remember the sacrifice of all those hundreds of silk worms providing you the enjoyment of royal luxury!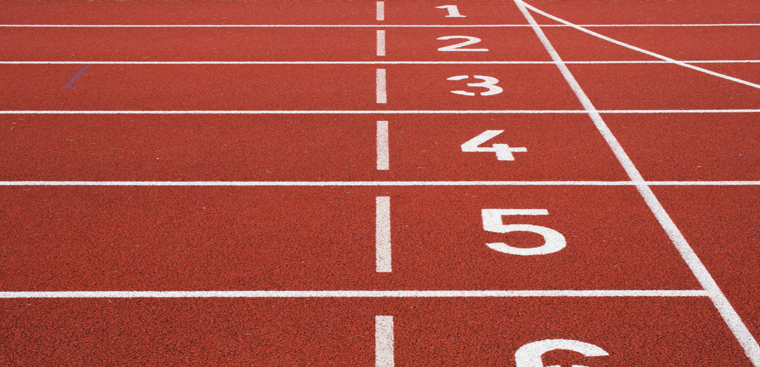 3 Aspects of Moving forward When Your World Is Stuck When the Lord laid a phrase from Philippians 3:13, "Reaching Forth," on my heart for our church theme in 2020, I had no idea that less than three months into the year, our plans would be derailed by a global pandemic.Yet, what I love about God's Word is that it is applicable in every moment in history. And since our theme was based on Scripture, not on our plans, it is still applicable. In fact, it has been just what our church needs.I'm a believer in setting goals and establishing check points along the way. But if you are like me, your goals for this year have been rewritten multiple times. In fact, over the past several months it seems survival is as much a goal as advancement!But there is more to "reaching forth" than setting and achieving goals—even when those goals are Christ centered and gospel focused. In fact, in the context of Philippians 3, the verbiage suggests posture as much as product. That is, "reaching forth" is a posture of someone with their eyes on Christ as they focus every muscle of effort toward "the prize of the high calling of God in Christ Jesus."Remember, Philippians is a prison epistle. Paul certainly did not have the physical freedom to reach forth in his ministry plans as he would like. Yet, he did continue to reach forth toward Christ, and he continued to urge the Philippian church to do the same.Not as though I had already attained, either were already perfect: but I follow after, if that I may apprehend that for which also I am apprehended of Christ Jesus. Brethren, I count not myself to have apprehended: but this one thing I do, forgetting those things which are behind, and reaching forth unto those things which are before, I press toward the mark for the prize of the high calling of God in Christ Jesus.—Philippians 3:12–14What does this posture of reaching forth look like? I believe the text indicates three aspects:Reach forth with a Humble HeartPaul began with the acknowledgment that he still had a long way to go.One of the blessings for all of us—on both a personal and a ministry level—during this coronavirus season is the reminder that we don't have it all figured out. For me, there has been an earnest dependance upon the Lord for wisdom and direction that, aside from the physical and mental toll, has been spiritually refreshing. There is something about coming to the Lord in complete dependence for every decision that strengthens our walk with Him.None of us have arrived. And that should encourage us.Rather than having something to prove about our spiritual walk or ministry prowess, Christ simply calls us to abide in Him. He is the vine; we are not.Abide in me, and I in you. As the branch cannot bear fruit of itself, except it abide in the vine; no more can ye, except ye abide in me. I am the vine, ye are the branches: He that abideth in me, and I in him, the same bringeth forth much fruit: for without me ye can do nothing.—John 15:4–5Do you want to reach forth for Christ? Begin with an honest and humble spiritual assessment.Reach forth with a Reconciled MindPaul said he reached forward "forgetting those things which are behind." There is much in our rearview mirror that we must dismiss if we are to successfully navigate forward.In Paul's context, he was forgetting the self-righteousness of his past and reaching forward clothed in the full righteousness of Christ (verses 4–9). But lest you assume that Paul had a past that was easy to forget, remember that his self-righteousness was a comfortable home for deeply-regrettable sins—including the violent persecution of Christians.Whatever our past holds—self-righteousness, regret, hurt, failure, sin—it doesn't hold the future. And we can't reach forward for Christ while clinging to the past. To reach forward well, we must be good forgetters.Obviously, forgetting here does not mean "not able to remember," because Paul had just listed aspects of his past. But what it does mean is "not choosing to remember." It is not calling it up on a regular basis to hold onto it in some way. This is the context in which forgiveness includes forgetting. It means we entrust the offence and offender to God and don't keep calling it to mind.And be ye kind one to another, tenderhearted, forgiving one another, even as God for Christ's sake hath forgiven you.—Ephesians 4:32In these days of Covid, I suppose all of us have things we need to forget—hurts, failures, offenses committed by others. Forgetting the past enables us to reach forward for the future.Reach forth with a Godly PassionWhat I love most about Paul's determination to reach forth is the intensity behind it. This was no casual expression of a lukewarm Christian who was willing to pursue an opportunity for service if it fell into his lap. This was a red-hot determination to press forward in the face of obstacles. That is the kind of passion we need in this coronavirus season.Spiritual passion begins with the Who not the why. Carnal passion, on the other hand, has those reversed.A carnal Christian is willing to exert himself only if the why is great enough—if he sees the upside. A spiritual Christian is so in love with Christ that he will find a way to love and serve Him regardless of what it costs. My soul longeth, yea, even fainteth for the courts of the Lord: my heart and my flesh crieth out for the living God….I had rather be a doorkeeper in the house of my God, than to dwell in the tents of wickedness.—Psalm 84:2, 10I know thy works, that thou art neither cold nor hot: I would thou wert cold or hot. So then because thou art lukewarm, and neither cold nor hot, I will spue thee out of my mouth. Because thou sayest, I am rich, and increased with goods, and have need of nothing; and knowest not that thou art wretched, and miserable, and poor, and blind, and naked: I counsel thee to buy of me gold tried in the fire, that thou mayest be rich; and white raiment, that thou mayest be clothed, and that the shame of thy nakedness do not appear; and anoint thine eyes with eyesalve, that thou mayest see. As many as I love, I rebuke and chasten: be zealous therefore, and repent.—Revelation 3:15–19Like other churches, there are ways in which our ministry plans for this year have slowed. And yet, they haven't stopped because our church family has continued reaching forth in their spirit.These principles are true on a personal level as well. I don't know what these past months have held for you. I don't know what personal goals or spiritual disciplines you may have dropped or struggled to maintain during this challenging season. But I do know that when momentum or motivation lags, the renewal you need is found in Christ.If there is an area of your life or service in which you are finding yourself frustrated and defeated, remember that "reaching forth" is a posture, not a product. Rather than giving up in discouragement or spinning your wheels by just "trying harder," consider the patience and sustained effort of a long-distance runner. Keep your eyes on Christ, and keep the posture of reaching forth.Â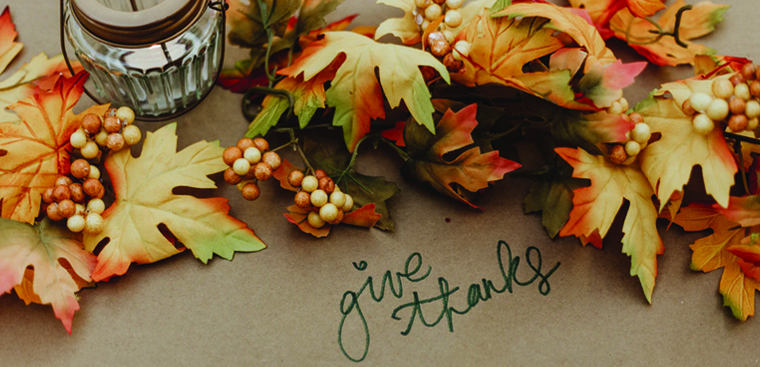 This Thanksgiving season we face several harsh realities—the ongoing election debacle, our biased media, civil unrest, indefinite restrictions as a result of COVID-19—I could go on and on.As a result, many of the conversations around the Thanksgiving table this year will be similar to that of Statler and Waldorf. These were the two old guys on the Muppet Show. They would sit up in the balcony and just complain about everything in the show. In their cantankerous tone, these two would feed off of one another:"Well, he wasn't funny.""No, he wasn't!"This Thanksgiving, for at least one day, instead of griping and complaining, spend the day thanking God. We have so much to be thankful for and many of these blessings we take for granted every day. Thank the Lord for His mercy, His grace, good health, a warm house, a full closet, a soft bed, a packed freezer, a loving family, a good friend, a free country, an alert mind, a dependable job, and so much more. Even if some of those blessings do not describe your current situation, some of them surely do.Most of all, be sure to give thanks for our wonderful Saviour.Thanks be unto God for his unspeakable gift.—2 Corinthians 9:15Through His atoning death on the cross, Jesus has graciously provided us with the forgiveness of sin, the hope of eternal life, and an ultimate purpose for living every day.Ingratitude is easy, that is what is in our sinful heart.Because that, when they knew God, they glorified him not as God, neither were thankful.—Romans 1:21Through Christ, God has transformed our heart. Giving thanks to God is only proper response to His love, mercy and grace.I believe of all the Christian virtues, thankfulness is one of the most important! In fact, thankfulness is a part of God's will for your life.In every thing give thanks: for this is the will of God in Christ Jesus concerning you.—1 Thessalonians 5:18But this virtue of thankfulness has to be cultivated. This takes work, energy, and intentionality.So this Thanksgiving, let's flip the script. Instead of long discussions about political differences which are sure to end in a screaming contest, aim to turn all of our conversations on how thankful we are to the Lord. For all that He has done for us.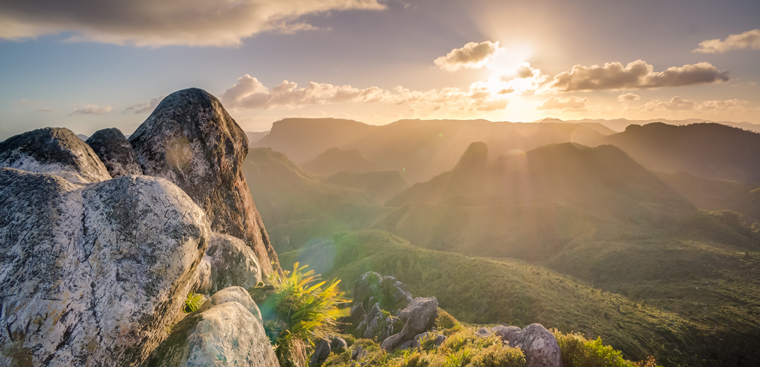 We have hope in and through the Lord Jesus Christ. We know that our Lord died for our sins and was resurrected from the dead. In Him, we have a victorious hope.I read the story of two brilliant young men in England who were both students at the University of Oxford in the 1740s. George Lyttleton and Gilbert West agreed if they could disprove the conversion of Saul of Tarsus to Christianity and the resurrection of Jesus Christ from the dead that they could destroy Biblical Christianity. Lyttleton investigated the conversion of the Apostle Paul while West intended to demonstrate the resurrection of Christ was false. They decided to meet together a year later to discuss their findings. Each planned to do a thorough examination and bring Christianity down.When they came together the next year, George Lyttleton said to Gilbert West, "After a year of investigation, I am convinced of the conversion of the Apostle Paul and I too have been converted." Gilbert West replied, "As I have spent the past year investigating the resurrection of Jesus Christ, I too have discovered that it is an undeniable fact. And this may surprise you, but I have received Jesus as my personal Saviour. I am saved!"While these men sought to destroy the hope that is found only in the Gospel of Jesus Christ, they had instead discovered true, victorious hope in the Lord Jesus Christ. The reality is that Jesus Christ is raised from the dead and He is alive! Every truth seeker must come face to face with the undeniable fact of the resurrection of the Lord Jesus Christ.Thomas Arnold, the famous headmaster of Rugby School and author of the three volume set of History of Rome, declared, "I know of no one fact in the history of mankind which is proved by better or fuller evidence of every sort, to the understanding of a fair enquirer, than the great sign which God has given us that Christ died and rose again from the dead." We can rest assured from both a biblical and historical perspective that Jesus Christ is alive. We have victorious hope that is enduring, everlasting, and eternal in Jesus.Let us offer victorious hope to those around us who do not know the Saviour. Let us be His witnesses during this season of pandemonium. Let us proclaim the death, burial, and resurrection to our family, friends, neighbors, and coworkers!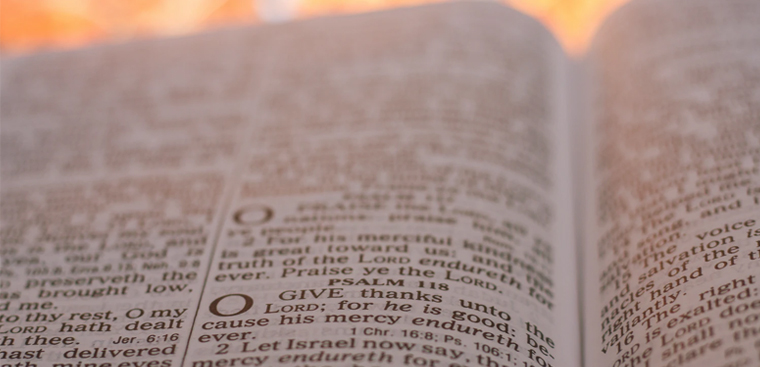 One of the great desires of my life is to finish well. At the end of my race, I want to be able to say with Paul, "I have fought a good fight, I have finished my course, I have kept the faith" (2 Timothy 4:7).There are many aspects to lifelong faithfulness, but I think one of the most overlooked is thankfulness.When I'm consistently thankful for what God has done in my life and His calling me into the ministry, there's a much better chance for me to be faithful. Conversely, when I'm constantly weighed down by the challenges of ministry and focused on the negative aspects of either my past or present, I am less likely to continue my race with joy and consistency.If anyone had reason to complain about the burdens of ministry, it was the apostle Paul. Beaten, shipwrecked, imprisoned, often in danger…yet, Paul gave thanks for the privilege of being in ministry.And I thank Christ Jesus our Lord, who hath enabled me, for that he counted me faithful, putting me into the ministry;—1 Timothy 1:12As you give thanks this week, don't forget to give thanks to God for His calling on your life.Give thanks for the teaching and mentoring others have invested in your life.Give thanks for the experiences and opportunities God has given you.Give thanks for the truths entrusted to you to share with others.I know that sometimes we look back at our early years in ministry and we think we need to unlearn idiosyncrasies of our mentors or misapplied truths. But when I look back at my heritage, for the most part, I don't find myself unlearning but being grateful for what I learned.If gratitude relates to thankfulness in ministry, it does in parenting as well. If I cease to be thankful, my children and grandchildren will assume that what I was previously grateful for is no longer important. And their faithfulness may falter as well.Every reader of the this blog has seen good churches and good families that have lost passion and biblical convictions. I would suggest that it often began with an unthankful heart.When a pastor or parent ceases to be thankful for what they have been taught or those who have invested in their life, when they change their directional course in their family or ministry philosophy, you will notice the generational impact for years to come. Family values can change, educational choices can change. Passion for good and godly things can change.On the other hand, all of us have seen people in their later years (Dr. Sisk and my mother, who went home to be with the Lord this morning, are two who come to mind) still faithful in the things of God and in reaching others with the gospel. Without exception, the men and women like this I have known are grateful people.Thankfulness strengthens faithfulness. Give thanks.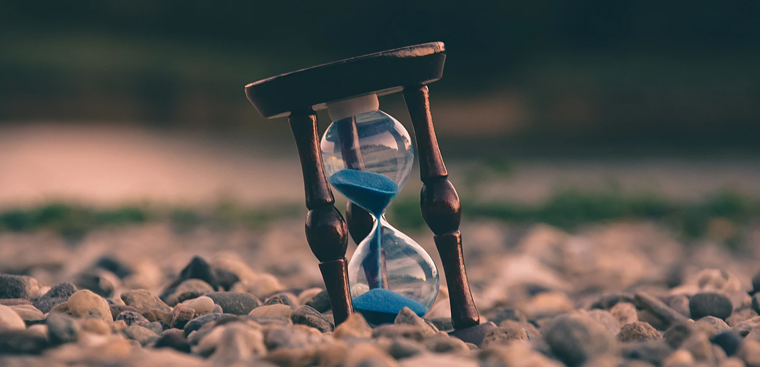 The thoughts of the diligent tend only to plenteousness; but of every one that is hasty only to want.—Proverbs 21:5In a fast paced world where we often try to see how many things we can "multi-task" at a time, it's easy to forget the importance of spending real quality time with those we want to see grow spiritually.There are many aspects to this, and I think all of them are important, I'm going to simply mention a few from a missionary/pastor point of view.We need to remember to never get too busy to spend quality time alone with God. It seems elementary, but if every Christian did that, there would be very few broken homes and hearts.We need to make time for our spouses outside of the logistics of keeping the bills paid, kids fed and activities attended. Purposefully set aside blocks of time to simply express your love and commitment.Spend time playing with your children while you still can. A few hours ago as I write this, I was preparing to leave on a short trip with some men of the church (more on that in a moment). With only an hour before I had to walk out the door, my three boys begged to play a game together. My wife helped me pack quickly so we could sit down and play a table game before I left. It was really a lot of fun and a good reminder to me of how sometimes just a little bit of quality time goes a long way.We also need to spend quality time with the people with whom we are trying to minister. Last night after church, we had a young couple come over and eat with us and then we had some counseling time with them. What a joy to see them grow spiritually. This morning we hosted a national pastor's meeting and had 20 pastors and their wives, come over to our house for a time of fellowship and encouragement. Then we had a time where our senior high students invited all of the school staff to a special thank you party they had prepared for us, and as part of that, they shared the biggest lessons they have learned. Not surprisingly they were most impacted by different people taking time for them.As I write this I'm sitting on a bus with a group of guys from our church driving late into the night to go to a men's meeting in Honduras. The time spent together making memories and even having some great one-on-one talks is helpful and strengthens relationships. Some view going to a conference like this as time consuming, I'm seeing it as quality time with these future leaders.I once heard an expression down here in Central America referring to Americans that makes a lot of sense, and changed how I do ministry. The saying goes like this, "Every American has a watch, but none of them have any time."As the pressures of accomplishing more pile upon you, take the time to purposefully spend some non-rushed time with the people who are important in your life. The benefits are long-lasting and worthwhile.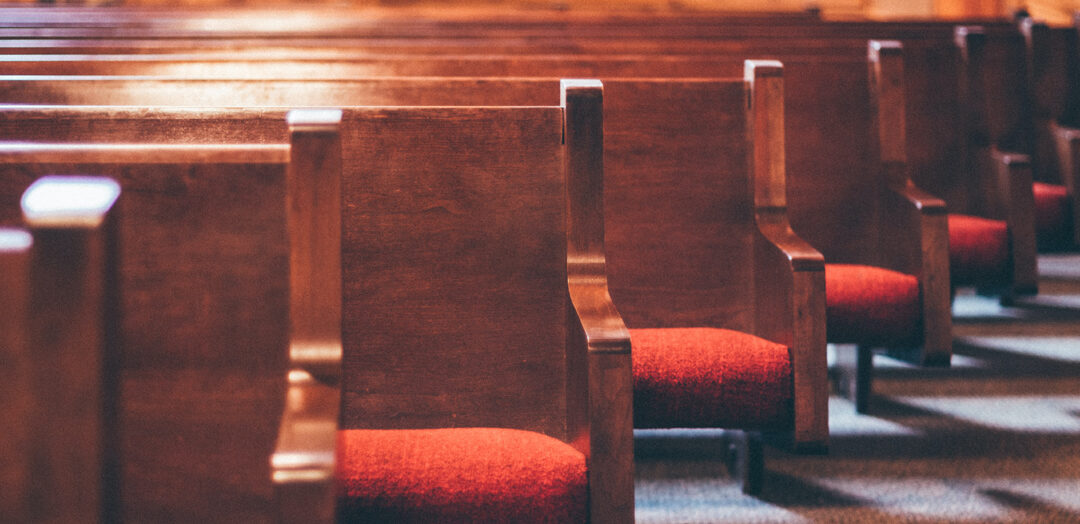 A new Gallup survey reports that for the first time in American history, church membership nationwide has dropped below 50 percent. This past year has been a challenging one for pastors and churches. Although there are multiple factors that have contributed to decreased church attendance and membership, the Covid-19 pandemic has certainly brought them to a head. Consider these reasons that may factor into the decline: Government mandates and media: Having liberal governors and secular news media tell people for months on end that they should not to go to church has taken its toll. Some of the decrease in membership we're seeing is a result of the onerous activities of overreaching government and fear-mongering media.  Broken homes: In our church, we have many single parents who are raising their family in church. I greatly respect them and thank the Lord for their faithfulness. But across our nation, as the fabric of the family is being torn apart, one staple of life that has fallen by the wayside is church attendance. Where there used to be continuity of values passed down to children through the family, now there is strife and sometimes even a ridiculing of those values. Secular humanism in education: After more than a generation of secular humanism being taught in public schools and universities, the unavoidable result is young people believing they don't need God. In fact, as you look at the church membership poll from Gallup, you see that while the majority of Baby Boomers and older are holding strong in church affiliation, the younger generations are seeing less of a need for God or church. Retiring leaders: Many pastors are retiring, and fewer younger men are responding to God's call to ministry. The two-fold result is that more churches are left without pastors and fewer new churches are being planted. The churches without a pastor struggle to sustain meaningful gospel outreach. Meanwhile cities around our nation are expanding, but church planting efforts are not even close to keeping up. Simply put, we need more young men to surrender their lives to preach the gospel and to train for soulwinning-based ministry. This is why we continue to train laborers for Christ at West Coast Baptist College.Laodicean church: It's no surprise that unsaved people would become less interested in things of God. The real grief is that churches, like the Laodicean church of Revelation 3:14–20, are lukewarm to the Lord and to the needs around them. In fact, it may be that the real story behind the decreasing church membership is decreasing gospel outreach. If fewer churches are passionately and strategically saturating their communities with the good news of Christ's death, burial, resurrection, and offer of salvation, it stands to reason that fewer people would be trusting Christ and following the Lord in baptism and church membership.So, considering the data and these contributing factors, why do I say that local churches can flourish in 2021? 1. The World Needs the Message We HaveThink of it this way. The first three factors—government mandates, broken homes, and secular humanism—are all reasons people need the Lord more than ever. You may remember a Gallup survey in December that revealed the only group of Americans whose mental health improved during the pandemic were those who attended church frequently. It may be that the decline in membership represents churches that didn't actually preach the gospel of Jesus Christ as the only way to salvation from sin. Or it may be that churches that do preach that message have become less bold in doing so. In either case, the fact remains, Bible-believing churches still have the only message every person in this world needs. 2. The Lord Is Able to Revive His ChurchBut if the first three reasons point to a world that needs the Lord, the last two point to churches that need the Lord. Where we have become lukewarm in our zeal for Christ and sharing the gospel, we need to heed our Lord's words to the church at Laodicea and repent:And unto the angel of the church of the Laodiceans write; These things saith the Amen, the faithful and true witness, the beginning of the creation of God; I know thy works, that thou art neither cold nor hot: I would thou wert cold or hot. So then because thou art lukewarm, and neither cold nor hot, I will spue thee out of my mouth. Because thou sayest, I am rich, and increased with goods, and have need of nothing; and knowest not that thou art wretched, and miserable, and poor, and blind, and naked: I counsel thee to buy of me gold tried in the fire, that thou mayest be rich; and white raiment, that thou mayest be clothed, and that the shame of thy nakedness do not appear; and anoint thine eyes with eyesalve, that thou mayest see. As many as I love, I rebuke and chasten: be zealous therefore, and repent. Behold, I stand at the door, and knock: if any man hear my voice, and open the door, I will come in to him, and will sup with him, and he with me. (Revelation 3:14–20)Could it be that fewer young people are surrendering their lives to gospel ministry because they are not exposed to a fervent faith?Could it be that when Bible-believing churches return to their first love for Christ that the young people in these churches will have a desire to invest their lives in that which will last for eternity? Could it be that our communities are full of people who would gladly respond to the message of the gospel if people from our churches would go into the community and share our faith? A Fox News article commenting on the below-majority church membership poll pointed out similar possibilities:The poll suggested that major factors in helping spiritual leaders regain some of that lost membership included "spiritual programs geared toward children and teenagers, community outreach and volunteer opportunities, and dynamic leaders were also factors in their attendance.""A focus on some of these factors may also help local church leaders encourage people who share their faith to join their church."3. We Live in the Perfect Moment to Declare the GospelI believe that God has allowed this past year with the Coronavirus pandemic, in part, to expose our need for Him and for His power in ministry. I also believe that there are people in every city in whose heart the Holy Spirit is already working (Acts 20:23) and who will respond to the gospel if you and I will share it.Because our world needs the gospel and because the Holy Spirit will empower Christians to witness (Acts 1:8), gospel-preaching churches can flourish regardless of the cultural religious apathy of our day. So, I encourage you, pastor, preach the gospel this Sunday. People need the Lord. There are plenty of news articles to discourage you. There are statistics to distract you. But you have a message this world needs. Lift up Christ!And I encourage you, Christian, share the gospel this week. Don't let the media tell you the world is hopeless. You and I serve a risen Savior who gives hope and renewed purpose for living. And you and I know Him and can introduce others to Him. The church can flourish if we will, in the power of the Holy Spirit, declare the gospel.____________If you would like to be encouraged in both motivation and methods for declaring the gospel in this moment of history, I invite you to join us October 3–6, 2021, for Spiritual Leadership Conference here in Lancaster, California. Our theme for this year's conference is "Declare the Gospel." Every service and every session will be centered on Christ and the why and how to share the good news of His death, burial, and resurrection. Additionally, we have added some afternoon opportunities to connect and collaborate with every conference speaker as well as the staff of Lancaster Baptist Church. I believe this will be the most encouraging and equipping Spiritual Leadership Conference we have ever had. I hope you will join us.Â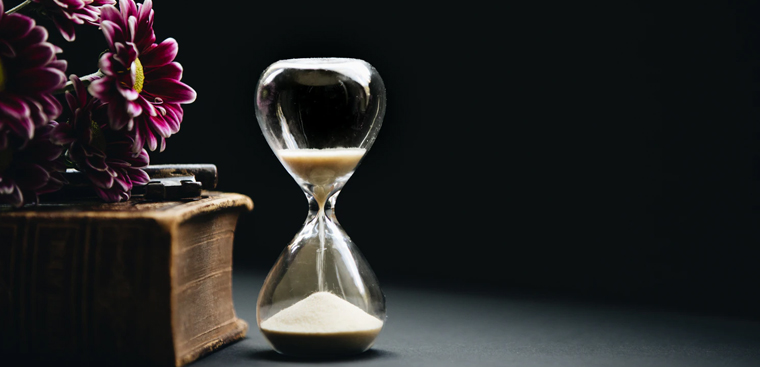 Sermon outline: This is an abbreviated outline with an expanded outline downloadable at the bottom of the post.Text: Revelation 2:20-23Title: I Gave Her SpaceIntroduction: The one fault with which the Lord Jesus confronts the church at Thyatira is that they allowed Jezebel to do her wicked work in their midst. In verses 22-23, the Lord pronounces terrible judgment on her and her followers. But after He confronts the church with her faults and before He pronounces judgment on Jezebel, He makes this amazing statement, "I gave her space." While the Lord was angry with Jezebel's sin, and certainly intended to deal with it, He nonetheless gave her room to repent. God loves to give sinners—both saved and unsaved—space to come back to Him before judgment falls.God's PatienceExamplesExplanationGod's PurposeGod gives us space to repentGod gives us space to returnOur ProblemWe are ignorantWe ignoreThe PrinciplesLiberty is not licenseTime is not tolerancePatience is not permissivenessConclusion:
i-gave-her-space.doc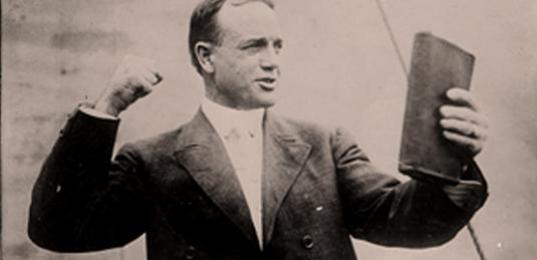 5 Imperatives for Preachers I recall the first time a little girl asked me to sign her Bible after I had preached in the fall of 1972. Signing my autograph was easy, but I knew it was customary for preachers to put a verse beneath their names. For some reason, 2 Timothy 4:1–8, came to my mind and since then I have always used those verses with my signature. When God called me to preach, I knew I had very little to offer God, but I knew that His Word was powerful and could change lives forever. I have asked God to let my preaching be dominated with His Word, rather than my opinion, my advice, or my experiences.I love the admonition of Paul to Timothy—preach the Word! Preach means "to cry out, herald, or exhort." Haddon W. Robinson states, "Preaching should so stir a man that he pours out the message with passion and fervor. Not all passionate pleading from a pulpit, however, possesses divine authority. When a preacher speaks as a herald, he must cry out 'the Word.' Anything less cannot legitimately pass for Christian preaching."Paul goes on to say in 2 Timothy 4:2,"…be instant in season, out of season; reprove, rebuke, exhort with all longsuffering and doctrine." Like a military officer, the aged apostle gives five important imperatives to young Timothy as he begins his ministry of preaching.1. ReadinessThe command to, "Be instant in season, out of season" carries the picture of a soldier on duty, ready for battle at any moment. Dr. B. Myron Cedarholm used to tell us "preacher boys" in college to always be ready, "To preach, pray, or die." Preaching is not something we do only when we feel like it or when the audience is receptive to our message. Later in verses 3–4, Paul reminds us, "For the time will come when they will not endure sound doctrine; but after their own lusts shall they heap to themselves teachers, having itching ears; And they shall turn away their ears from the truth, and shall be turned unto fables." Harold T. Bryson reminds us that "the proclaimer of God's Word needs to stay with the task of preaching whether he feels like it or not…. The preacher must be faithful to preach the Word regardless of whether listeners welcome it, reject it, or ignore it."2. ReproveThe next imperative—to "reprove"—applies to human reason. This word carries the idea of a lawyer cross-examining or questioning a witness. Refuting error or proving something wrong is a huge part of the preacher's responsibility. A few verses earlier in 2 Timothy 3:16, the Holy Spirit reminds us that the Word of God is profitable for reproof. In Titus 1:9–11 we see that a preacher must be one who is, "Holding fast the faithful word as he hath been taught, that he may be able by sound doctrine both to exhort and to convince the gainsayers. For there are many unruly and vain talkers and deceivers, specially they of the circumcision: Whose mouths must be stopped, who subvert whole houses, teaching things which they ought not, for filthy lucre's sake." Ephesians 5:11 states, "And have no fellowship with the unfruitful works of darkness, but rather reprove them." Bryson explains, "To reprove in preaching means to present the axioms of the Christian faith or to refute in a reasoned manner the errors marshaled against the faith."3. RebukeIn the first century, the verb rebuke referred to moral censure. When people turn from the truth of God's Word, often the next step is into sin. As preachers, we must be willing to confront people with what the Bible says about their sin. In 1 Timothy 5:20, Paul stated, "Them that sin rebuke before all, that others also may fear." In Titus 1:12–13, he says, "…the Cretians are always liars, evil beasts, slow bellies. This witness is true. Wherefore rebuke them sharply, that they may be sound in the faith." Like Nathan of old, the preacher must be willing to expose sin and declare, "Thou art the man." Preaching must reach the conscience of a man if change is to take place.4. ReviveThe word exhort in our passage has a double meaning, in that it means "to comfort" as well as "to urge." Many today are hurting in despair, discouragement, and disappointment. The preacher must revive the heart of the despondent with the Word of God. But he must also urge and persuade the apathetic to action. Reviving the indifferent to obedience is needed today in this Laodicean age of "going through the motions" and "comfort zone" Christianity. The need of this hour is revival, and the preacher of God's Word must exhort God's people to awaken out of their sleep and redeem the time.5. RemainThen Paul tells the preacher that he must do all of this with, "All longsuffering and doctrine." Preaching requires a faithful patience. The seed must be sown, then watered, cultivated, fertilized, and, in time, harvested. James uses the farmer as our example in James 5:7–8: "…behold, the husbandman waiteth for the precious fruit of the earth, and hath long patience for it, until he receive the early and the latter rain. Be ye also patient; stablish your hearts…." As we are faithful, God promises to give the increase. "For as the rain cometh down, and the snow from heaven, and returneth not thither, but watereth the earth, and maketh it bring forth and bud, that it may give seed to the sower, and bread to the eater: So shall my word be that goeth forth out of my mouth: it shall not return unto me void, but it shall accomplish that which I please, and it shall prosper in the thing whereto I sent it" (Isaiah 55:10–11). No other endeavor in life promises those kinds of results!Bryson again writes, "Anyone desiring to be a preacher must hear the imperative, 'Preach the Word!' and then begin to obey the mandate. Preaching the Word is the task of a born-again believer who has received a unique call of God. When God calls anyone to expound the Bible, He bestows the gift of expounding. God gives abilities to interpret, skills to communicate, and competence for speaking. But God's gifts do not come without human cooperation. The preacher must study the Bible, learn people's needs, develop communication skills, learn sermon organization skills, and develop constantly in the many areas of the preaching task. To preach the Word means to act as if everything in preaching depends on God and to work as if everything depends on the preacher. Preaching involves a pilgrimage full of glories, challenges, discouragements, delights, failures, improvements, and possibilities."The message of the biblical preacher is the most important message in the world. It calls for an all-out human effort coupled with the supernatural moving of the Holy Spirit, in both preparation and presentation. This involves hard work. There is no substitute."Preaching requires a 24/7 commitment. The message cannot be separated from the messenger. Good food served with dirty hands is undesirable. The construction of our homiletics and the condition of our hearts must be in harmony.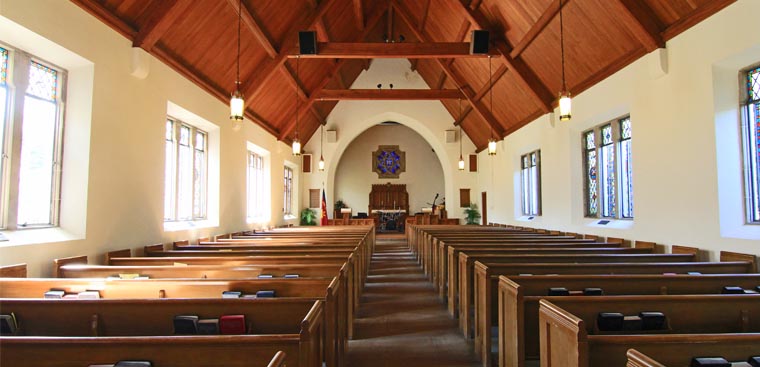 A Call to Be a Faithful and Involved Member of your Local Church As we recently celebrated our 70th anniversary as a local church, I have been thinking of the role that a local church has played in my life. I am so glad that my parents taught and showed me the importance of belonging and being faithful to the local church.I was saved on Sunday night, March 15, 1970, in a local church. I was baptized the next Sunday, March 22, 1970, under the authority of a local church and became a member of that local church on that Sunday night.I believe that local church membership and involvement is a vitally important part of every Christian's life. The church is God's organism through which He seeks to reach the world with the gospel. I am thrilled that Sharon and I have been a part of Beacon Baptist Church for over 37 years.The New Testament is filled with local churches. The word church is found 77 times in the New Testament and the overwhelming majority of those references is to a local fellowship of baptized believers who came together around common Bible doctrine for the common purpose of fulfilling the Great Commission.Everywhere the Apostle Paul went and won people to Christ, he established a local church (Acts 14:23). The New Testament is filled with letters to local churches in Rome, Corinth, Galatia, Ephesus, Philippi, Colosse, and Thessalonica. The Lord Jesus addressed the seven local churches of Asia Minor in Ephesus, Smyrna, Pergamos, Thyatira, Sardis, Philadelphia, and Laodecia (Revelation 2, 3). So, great emphasis is placed throughout the New Testament on attending, joining and being involved in a local church.There are two misconceptions about church membership. The fact that you join a church does not make you a Christian. Being a member of a local church no more makes you a Christian than being in a garage makes you a mechanic. The greatest question is not whether your name is on a church membership roll, but whether your name is recorded in the Lamb's Book of Life (Revelation 20:15; 21:27).The other misconception is that God considers church membership only as optional, rather than essential. It is just as dangerous as the previous one. I heard of a group of men discussing the issue of membership in a local church when a pastor walked by them. They asked the pastor, "Don't you agree that you can get to Heaven without belonging to a church?" The pastor replied, "Yes, I believe it is possible for a person to go to Heaven without belonging to a church." The ringleader of the group spoke up, "See, I told you so." As they prepared to walk away, the pastor said, "I want to ask you a question. If you care nothing for being a part of a church, where people get saved, sing the praises of God, learn the things of God, and fellowship with the people of God, why would you want to go to Heaven in the first place?"May our Lord help us to be faithful and fully involved in the life and ministry of our local church!