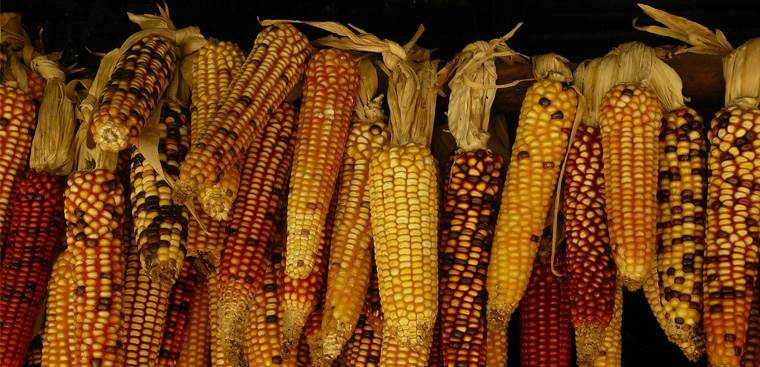 As we approach Thanksgiving, our hearts turn, perhaps more than usual, toward God in thanks for His many blessings. Indeed, our lives are full of His blessings. As Psalm 68:19 tells us, "Blessed be the Lord, who daily loadeth us with benefits, even the God of our salvation. Selah."But there is a difference between annually giving thanks and cultivating a truly thankful heart. Even unsaved people give thanks on Thanksgiving, but only God's people live with a daily sacrifice of praise to Him. How do we live with gratitude?First Thessalonians 5:18 provides the answer: "In every thing give thanks: for this is the will of God in Christ Jesus concerning you."Do you want to cultivate gratitude? It's simple. Give thanks. How? 1. Give Continual ThanksAt first glance, you might think I'm minimizing the challenges we face toward developing grateful hearts—as if I'm saying, "Do you want to be a great employee? It's simple. Be a good employee."But it's not that at all. The reality is that God has given us a specific action that helps us develop gratitude toward Him, and that is the decision to give thanks. The verb give in this verse is present tense. It is to be continuous.How often should we give thanks?Now.Continually.By him therefore let us offer the sacrifice of praise to God continually, that is, the fruit of our lips giving thanks to his name.—Hebrews 13:15Charles Spurgeon observed, "When we bless God for mercies, we usually prolong them. When we bless God for miseries, we usually end them. Praise is the honey of life which a devout heart extracts from every bloom of providence and grace." The continual giving of thanks to God—even when it is a sacrifice of praise—develops within us a real heart of gratitude.2. Give Unconditional ThanksIf we worry we might run out of good things for which to thank God, we have no fear—for we are to thank Him in everything. We give thanks in blessings, and we give thanks in trials. And we find in Scripture the expressions of gratitude for both. Every good gift and every perfect gift is from above, and cometh down from the Father of lights, with whom is no variableness, neither shadow of turning.—James 1:17My brethren, count it all joy when ye fall into divers temptations;—James 1:2The verse not only relates God's command for gratitude, but it also reveals the heart of the Apostle Paul. Paul preached, and he gave thanks.Paul suffered, and he gave thanks.Paul saw people come to Christ, and he gave thanks. Paul endured persecution, and he gave thanks. Paul faced ministry disappointments, and he gave thanks.Paul saw Christians come to spiritual maturity, and he gave thanks. Paul…gave thanks. Continually. Unconditionally. Do you want to be a thankful person? Give thanks.How often? Continually.How much? Unconditionally.Giving thanks always for all things unto God and the Father in the name of our Lord Jesus Christ;—Ephesians 5:20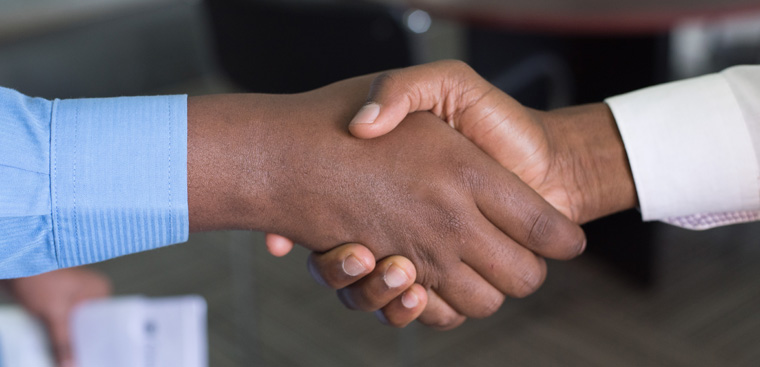 What Type of Friend Are You? In Proverbs 17:17 Solomon said, "A brother is born for adversity." My sister, unfortunately, used to lift that verse out of context and use it to say that I gave her grief. In other words, her brother was born in order to give her adversity. Sad to say, many times through the years I have proven her interpretation to be correct.It appears, however, that Solomon had something vastly different in mind when he penned these words under the inspiration of the Holy Spirit. Solomon is saying that a brother is born to help us in tough times. A brother sticks with you when adversity strikes because that is what family does. Brothers prove they are brothers in the moments of adversity. Brothers are brothers in the fullest sense of that word when adversity strikes.This being the case, I wonder how my Christian brotherhood rates. When that family in my church has just lost a loved one, when that preacher friend of mine has a wayward teenage son, when a moral lapse creeps into a dear friend's life, do I then manifest my presence? Unfortunately, it seems that many of us shirk our family responsibilities when adversity raises its ugly head.I have a dear deacon in my church who seems very sensitive to my adversities. When he senses that things are becoming difficult for me, he reaches out. And this happens in spite of the fact that I try to hide adverse circumstances. Nevertheless, he always has that fifth sense about it and reaches out at just the right time with a handshake, a kind word, and sometimes an encouraging gift.When Job's three miserable counselors (Eliphaz, Bildad, and Zophar) came to Job, they ruined a golden opportunity and tried to tell Job why he was going through trials. Job, however, was not looking for answers. To be quite honest, there were none. Nobody on earth was aware of God's conversation and debate with the devil. Therefore, no one really knew the real reason Job had lost his wealth and health. It was not their job to provide answers; it was their job to provide assistance.Are you the type of friend that provides suave for the wound? Or are you the type of "friend" that makes trouble more irritable? Which interpretation of Proverbs 17:17 best describes you? The one offered by my sister? Or the authentic interpretation? Do you respond like my dear deacon friend? Or are you more like Job's miserable counselors?I think of pastor friends in my past—those who have been asked to resign, those who have been without ministry for months while their resumes lay unheeded by pulpit committees, those who minister in unknown segments of the harvest in isolation and loneliness, those who have been battling nasty board members and their wives, those who have had staff members undercut years of personal investment, and those who suffer frequent panic attacks simply because of the stress of ministry. I am reminded that these and a host of other fiery darts are fired frequently by the devil into the camp of God's people. And when the darts come, I want to be there. After all, this is not the definition of a pastor. This is the definition of a brother.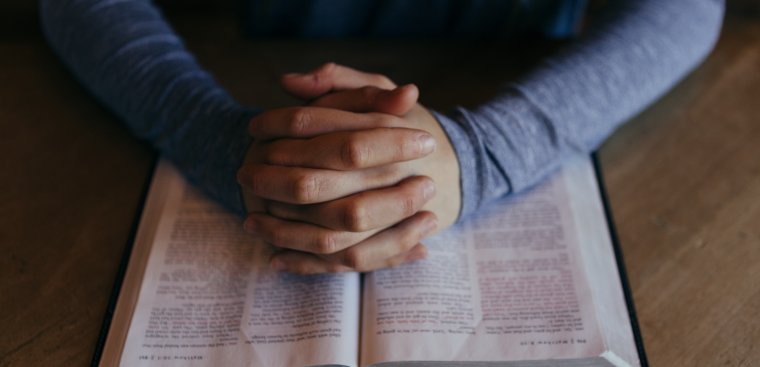 Speak to nearly any believer and they will usually agree with two general statements. The first being that to accomplish what God has called us to do requires a commitment to a disciplined prayer life. However, the second general truth that nearly every believer agrees with is that they do not pray enough, specifically or passionately. The average Christian desires to have an effective prayer life, but all too often settles for a casual one—asking for a general blessing, table grace, or giving apublic prayer during services. Why is that true in the lives of so many believers and true in seasons of life for many more believers?Though they are not flattering, let me suggest five conditions in the hearts of men that are revealed by prayerlessness:1. Prayerlessness reveals that a man is more convinced of his own abilities than his need for the presence and power of God.Jesus was very clear in John 15:5, that without Him and abiding in Him we can do nothing. Yet how many sermons are prepared without laboring in prayer? How many visits are made without invoking the Lord to go before us and to work in the hearts of those we will be speaking to? How many financial decisions, parenting decisions, career choices, college selections, and even dating and marriage choices are made without earnestly seeking the mind of God on the matter?It can indicate nothing less than the fact that we trust our own deliberation more than the counsel of God. May we recall the tragic decision made by Joshua and Israel when in the matter of the Gibeonites, they "…asked not counsel at the mouth of the Lord." Men and women have great talent and ability given to them of the Lord, and they can accomplish great things; but if we want to do God's will and have God's results, it will be when we, by prayer, seek and move at His direction, and let Him work through us.2. Prayerlessness reveals that a man's desires may be carnal rather than spiritual, even if they are religious.We desire God to bless our ministries, our businesses, and our careers, but even religious work can be done with carnal motives. The desire to be known, the desire for success in the eyes of the world, and the desire for the applause of men are strong incentives. The prayerless life, though determined and growing, may well be prayerless because it does not really want God's input on the matter. Our lives are not about our good or our greatness, but His glory! We are to ask in His name, for His will, for His glory; and since our thoughts and our ways can be quite different than His, we are to leave decisions and direction up to Him. Newsflash: God is smarter than us!And this is the confidence that we have in him, that, if we ask any thing according to his will, he heareth us: And if we know that he hear us, whatsoever we ask, we know that we have the petitions that we desired of him.—1 John 5:14–153. Prayerlessness reveals that a man has become so accustomed to God's blessing that he has become complacent in asking God for His continued blessing.God's people tend to forget God. If we are not careful, we can get so caught up in managing the blessings He has provided, forgetting that further blessing is dependent upon our expressed dependence upon Him. When Israel entered the promised land, they received cities they had not built, olive groves they had not planted, wells they had not dug, and blessings beyond their ability to number. But in the process of time they took the blessings for granted, and assumed that their impressive nature demanded that God would always bless them, even as they forgot Him. The successful farmer of the Bible was sure he would continue to have great success, and that he would have to build bigger barns. He was quite wrong, however. We would do well to identify with David's sentiment in Psalm 103. The Lord blesses us, but He is not obligated to do forever what He has done today in giving us benefits.Bless the LORD, O my soul: and all that is within me, bless his holy name. Bless the LORD, O my soul, and forget not all his benefits:—Psalm 103:1–24. Prayerlessness reveals that a man has become so self-sufficient that he no longer feels obligated to offer God thanksgiving for His present help.It is amazing how quickly we can forget that God is our source of future blessing and we do not offer Him thanks for our past and present blessing. Ingratitude is a sinful disease of our day. Too many in our generation view themselves as entitled instead of the recipients of grace. All that we have and all that is good about us is because of God's abundant and amazing grace. There is never a morning, a meal, or meaningful moment that we should not gladly express our thanksgiving to Him. When we can go days without a season of thanksgiving in prayer, it is not because of a lack of blessing, but a lack of spiritual awareness on our part.In every thing give thanks: for this is the will of God in Christ Jesus concerning you.—1 Thessalonians 5:185. Prayerlessness reveals that a man has lost the wonder of God's grace and no longer feels compelled to praise Him.We can get used to many things in life, but we ought never get used to the incredible sacrifice of Jesus for us. It ought to be as amazing to us fifty years after our salvation as it was that day. Dr Alfred Smith wrote a song based on the words of Gypsy Smith, who said that after all the years he had been saved, he had never gotten over the fact that God could save a little gypsy boy like him. The chorus of that song states:I have never lost the wonder of it all!I have never lost the wonder of it all!Since the day that Jesus saved meAnd a whole new life He gave me,I have never lost the wonder of it all!Every day of our lives ought to find us in prayer, praising the Lord of our salvation!May each of us examine our prayer lives; and if it is not as it should be, we need to root out one of these and perhaps a myriad of other conditions that have brought us to that sad and dangerous place. God would be delighted to hear from you again!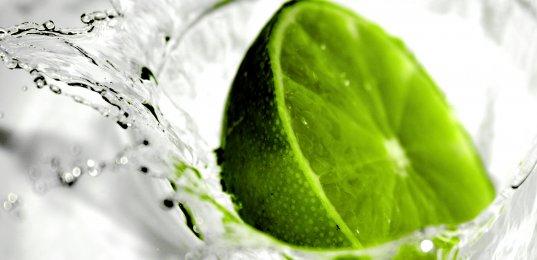 Manufacturing Apples and Other Things We Have to Let God Do We often believe that victory is a matter of choice. There are, however, things we wish we could stop, but we are too weak to do so. The Spirit is willing, but the flesh is weak. In Galatians 5, Paul talks about the works of the flesh. There are four noticeable things we discover about these works that distinguish them from the fruit of the Spirit.A Matter of ConnivingThere is a difference between work and fruit. When we think of work, we think of something that is connived, the product of our own hands.Work is an attempt at self-effort. But when Paul moves to his list of authentic Christian virtues, he moves from the realm of technology to the world of nature. When we think of fruit, we don't think of industry. It does take work to produce fruit. Someone has to plant the seed, water the seed, fertilize the ground, and cultivate the plant, but in fruit production, there's an element that's beyond human control. Though much effort goes into it, when fruit occurs, it is a gift of God. Human effort alone cannot make a tree produce fruit.Work is something that I do with my hands, but fruit is something that is produced from within as God's Spirit fills me. As the life of God flows through us, God produces those things that He desires to exist in us. What God produces is fruit, and what I produce is works. Christian virtue is not a matter of conniving.A Matter of ChaosWe also see a different way in which these lists are structured. The first list is plural—works. The second list is singular—fruit. It is not the fruits of the Spirit or the work of the flesh. It is the works (plural) of the flesh and the fruit (singular) of the Spirit. There are all kinds of wicked vices. Fruit, however, is a cohesive whole.Have you ever met people who look tired all the time? Their lives look fractured and fragmented. Fruit is not like that. An apple has a stem, a core, and seeds, but we don't usually think of an apple in terms of its individual components. In the same way, God doesn't want our lives to be fragmented. If we fear Him and keep His commandments, our lives will be holistic. God wants to end fragmented living and give us a cohesiveness that does not presently exist. He wants to replace our works with His fruit.A Matter of ConglomerationWhen the works of the flesh are listed, the list is not exhaustive. Notice the postscript: "and such like." In other words, Paul can't list all the perversions that can dominate a person's life. There is no end to depravity. In fact, only God can end depravity. Sin is so plural and intermingled, there is no way that we can free ourselves from it.The more our society erodes, the more we will encounter people whose lives have been completely twisted by sin. Sin is always a conglomerate mess whereas righteousness is always a cohesive whole.A Matter of ContrastPaul stands in contrast to the great philosophers. To Paul, the flesh and the Spirit are not merely lists; they are opposing powers. These lists do not contain mere choices. This is the difference between life and death.Too many times people are living the Christian life by grit rather than by dependence upon the Spirit. You cannot save yourself from the power of sin any more than you can save yourself from the penalty of sin. You have to depend on God to do in you what you cannot do for yourself.Living the Christian life is beyond you and me. Only when we depend upon God and allow His life to flow through us will we have the wholeness that God desires us to have.We need to quit trying to produce works and trust God to produce fruit. Are you going to be a person who is characterized by the works of the flesh or the fruit of the Spirit? These are the only two choices you have for ministry, and your choice will make all the difference in the world. Choose wisely.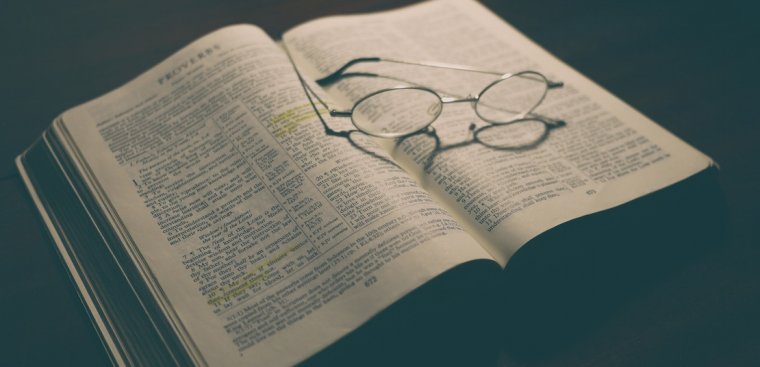 Hiding God's Word in Your Heart "Thy word have I hid in mine heart, that I might not sin against thee."—Psalm 119:111. Memorize verses that have helped you. They will do you even more good if you have them ready the next time you need them.2. Memorize verses where you need help. Jesus used Scripture verses to combat temptation. We can too! Choose verses based on a sin topic that tempts you (i.e. anger, pride, bitterness, covetousness, friends etc.).3. Memorize phrases, not words. Remember that hiding Scripture in your heart is the goal. Although it is important to get the words right, words have meaning when they are put into phrases. Learn the verse phrase-by-phrase.4. Learn it by heart. We forget things that we commit to memory, but things that we know "by heart" are things that stay with us (like your ABC's, hopefully). Psalm 119:115. Take it to heart. Don't just memorize it—LIVE IT.Wherewithal shall a young man cleanse his way? by taking heed thereto according to thy word.—Psalm 119:96. Mark the verses you have memorized. Get a Bible highlighter that won't bleed through your Bible page. I would encourage you to mark the verses that you have already memorized and any ones you memorize in the future. As you read your Bible, it will remind you that you committed that verse to memory and help you remember to review it.7. Review verses that you have memorized. You can put them on cards, write them in a journal, make a list, pray them—but in some way you must use them or you will lose them.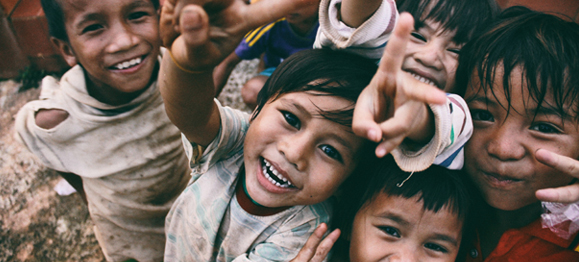 The Great Commission of Christ is, in fact, the mission of the local church. As Christians, and especially as local churches, Christ's last command must be our first priority.And Jesus came and spake unto them, saying, All power is given unto me in heaven and in earth. Go ye therefore, and teach all nations, baptizing them in the name of the Father, and of the Son, and of the Holy Ghost: Teaching them to observe all things whatsoever I have commanded you: and, lo, I am with you alway, even unto the end of the world. Amen.—Matthew 28:18–20And this is not only true on a local level—that we should be reaching our own communities with the gospel—but it is also true on a global scale. Every church should be actively engaged in preaching the gospel around the world.Why is it, then, that there are yet so many places where the gospel has not yet been preached? Why are there so many people who have not yet heard of Jesus and His sacrifice for their sins?1. DisobedienceIt is truly amazing how we can call Jesus our Saviour, our Lord, and our Master, and yet so easily choose to disobey His direct instructions.If we are not actively, passionately, and sacrificially engaged in reaching the world with the gospel, we are disobeying Christ.2. SelfishnessIn recent decades, we have seen an unprecedented spirit of selfishness when it comes to the need of worldwide missions.Christian parents are hoping their children will not surrender to missions. And young people are adapting to the spiritual climate so that a large majority are no longer considering missionary service. Thank God for those young people who have surrendered their lives to whatever God wants for them. Let us as pastors, youth pastors, and parents continually encourage our young people to be yielded to the Lord, no matter what the cost.This enemy of selfishness has also found its way into the hearts of Christians who are not willing to give generously of their finances for the gospel. The Apostle Paul was very clear when speaking to the Philippian church: "Not because I desire a gift: but I desire fruit that may abound to your account" (Philippians 4:17). Those Christians who faithfully support missions through their local churches will rejoice throughout eternity for the part they had in bringing lost souls to the Saviour.3. False ExcusesWe can look for excuses or we can look for a way. Too often, we look for excuses.Some of the excuses given for missions today are laughable in light of the challenges Paul and other missionaries faced in the first century. Danger, distance from home, language barriers, lack of people seeking to hear…all of these are obstacles Paul faced.What we need in today's churches are men and women who will overcome any and every excuse with a fiery heart of faith. We need courageous men and women who will trust that God can and will do a great work through their obedience.4. ApathyWorse than excuse-making is not even caring enough to make an excuse at all. In today's Laodicean church age, there are too many Christians who care only that their own needs are met but who never obey Christ's instruction to "Lift up your eyes, and look on the fields; for they are white already to harvest" (John 4:35)" or to "Pray ye therefore the Lord of the harvest, that he will send forth labourers into his harvest" (Matthew 9:38).Too often, we aren't doing more for missions—not because we've done all we can, but because we simply don't care.5. Satanic OppositionFinally, at the root of all opposition toward the advancement of the gospel is the fact that Satan fights every effort of the local church to lift up the Cross of Jesus Christ (Ephesians 6:12).Whether satanic opposition manifests itself in the form of perverted doctrine, pride, or even assaults against Christians in their efforts to spread the gospel, we know that Satan is always busy fighting against the work of God. Jesus said, "…upon this rock I will build my church; and the gates of hell shall not prevail against it" (Matthew 16:18).We could mention many other enemies—prayerlessness, laziness, materialism, prejudice, and more.But if our lives are overtaken by the obstacles to missions, it is because we have forgotten it is a great privilege to be a part of God's plan to reach the world with the gospel.That is why this week, Lancaster Baptist Church, for the thirty-fourth time in thirty-four years, set aside three days to focus on the needs of the unreached people of the world. May we take Christ's Great Commission seriously and "Go…into all the world, and preach the gospel to every creature" (Mark 16:15).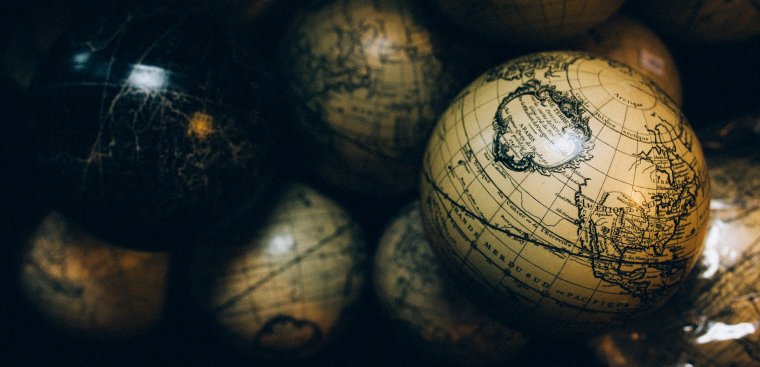 Lessons from 2 Timothy 4:1–8 From the time the Apostle Paul uttered the words, "What wilt thou have me to do?" until a Roman executor severed his head from his body—he was a missionary. The gospel to the entire world was his goal. The Lord Jesus was his passion.As I read through the list of trials Paul experienced for the cause of Christ (which are recorded in 2 Corinthians 11:23–28) I doubt that any other human has ever been called upon to endure such afflictions. However, when speaking of those afflictions, Paul referred to them as "light afflictions."The Apostle Paul's last words are found in his letter to Timothy—one of his converts and arguably his most trusted fellow worker. Paul had said of him, "I have no man likeminded, who will naturally care for your state." Listen to the words of a condemned man, awaiting execution, as he encourages and exhorts Timothy.In verse one he reminds Timothy that he is not just being watched by men, but that God is watching him. "I charge thee therefore before God, and the Lord Jesus Christ." In verse two he commands Timothy to preach the Word and to be consistent about his preaching. Notice the terms "in season" and "out of season." The Bible is to be preached even when it is not popular.In verses three and four Paul warns Timothy that this is not the kind of preaching people will want to hear, but that it is what they need. Paul would soon be gone, but he had a burning desire that those who followed him would be faithful to God's Word. No missionary or any other serious minded preacher can be indifferent about what those who follow him will do. "The things that thou has heard of me among many witnesses, the same commit thou to faithful men, who shall be able to teach others also" (2 Timothy 2:2). If you are not concerned about those who follow you, then you are not really serious about what you are doing.Verse five is one of the most pragmatic verses in the entire Bible. What a message for a young preacher. "Watch thou in all things." Watch what you read. Watch where you go. Watch what you say. We could go on and on, but the message is clear—we must watch! "Endure afflictions." Don't let them stop you. Keep going. "Do the work of an evangelist." Put first things first. Don't neglect your duty to the lost. "Make full proof of your ministry." Be all that God desires you to be. Use the gifts God has given you.In verses six through eight Paul informs Timothy that he will soon be leaving him. There is no regret. He had fought a good fight. He had finished his course. He had kept the faith. An old missionary faces execution with full assurance that a crown awaits him and that he will be with his Lord. He is not just the victim of an unfortunate circumstance. He is being offered up. He is making the ultimate sacrifice. He is about to "depart." Absent from the body is to be present with the Lord.What a way to go—faithful to the very end. Regardless of your circumstances, don't even think about quitting. As long as you are breathing there is something you can do. Paul had a missionary spirit that endured to the end. So can you!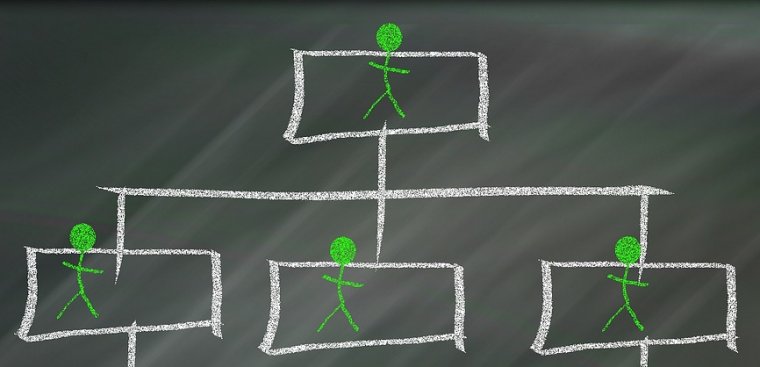 Ministry Is All about Relationships You cannot be a recluse and be effective as a pastor. If you are called to a shepherding role of ministry, you must be actively engaged in healthy relationship building you want to be eternally effective. Ministry, and life for that matter, is all about relationships. In our family, in our friendships, and in our churches, we are surrounded by people who God is calling us to engage with in purposeful relationships. These relationships are to be mutually building and sharpening as stated in Proverbs 27:17: "Iron sharpeneth iron; so a man sharpeneth the countenance of his friend."In the life of the Apostle Paul, we find three vital relationships that every servant of the Lord should engage in to be effective in ministry.Relationships with MentorsWhen we first see Paul as a new convert, in Acts 9, one of the first people God brought into his life was Barnabas. It was Barnabas who reached out to this new believer with a past that had been vehemently opposed to Christians. The believers at the church in Jerusalem were understandably skeptical, but Barnabas bridged the gap and built relationships not only with Paul himself, but also between Paul and the church family. Barnabas became a mentor for Paul.Later, in Acts 11, when Barnabas was sent out to check on reports of new believers in other regions, he found a thriving group of believers in Antioch who needed shepherding and a church planted for their support and ministry. Barnabas again reached out to young Paul and asked him to come and assist in this church planting ministry.Every servant of the Lord needs a mentor in his life. They need someone that is older than themselves in years and in ministry who can be a resource of wisdom, knowledge, and experience. Youth is great for energy, but there is little replacement for years of walking with God and learning along the way. Barnabas wisely invested his years of experience into this young man while he benefited from the energy and enthusiasm of the young, zealous, new believer. In Acts 13, we see God calling this duo of servants out of the church at Antioch to send them to mission work in the regions beyond to reproduce what God had done with them in Antioch.Relationships with PeersIn Acts 15, we see Paul and Barnabas back in Antioch reporting to the church family about their missionary service while they had been gone. During that time, they were sent to Jerusalem to address concerns about some Jewish believers who had come to Antioch and caused some doubt among the Gentile believers in Antioch. Once those concerns were properly addressed and settled, not only did the church in Jerusalem send a letter of clarification on the church's position, but they also sent two respected leaders as representatives of the church family to personally affirm their position and attitude toward their Gentile brothers in Christ.Silas, also known as Silvanus, was one of those men, and he remained in Antioch to serve with the church when his traveling companion returned to Jerusalem. At the end of the chapter, Paul and Silas set out on a missions trip together.We need people who are similar to us in our age and interests who can also sharpen us in life and in ministry. It is healthy to have people we trust and respect who understand our age and family dynamic that can keep our thoughts and attitudes in check.Paul and Silas went through a lot together, and they helped each other get through many difficult times in the ministry together. Healthy peer relationships are valuable to everyone, because God made us relational beings. We need to spend time with people who can be a friend to us when life is going fine, so they are already in our life when life goes less than fine. Someone we can call and share our heart with who will not judge us nor condone things that are wrong, but will listen to us and try to encourage us in the right direction.Relationships with MenteesThe third relationship we all need to be engaged in as part of our life and ministry is someone younger than ourselves. A person we can invest ourselves in for the benefit of the next generation. Barnabas did this with Paul, and in Acts 16 we see Paul beginning this relationship dynamic with young Timothy.This was a young man who had earned the respect of his church family, and Paul saw wonderful potential in him for the future. Timothy became a part of Paul's traveling ministry team, and God used him later on to serve in churches planted by this team.God did not create us to isolate ourselves and live unto ourselves. He intends for us to be relational and to build meaningful relationships with others. Remember that life and ministry is all about relationships, and we will be accountable to the Lord for our stewardship of those relationships.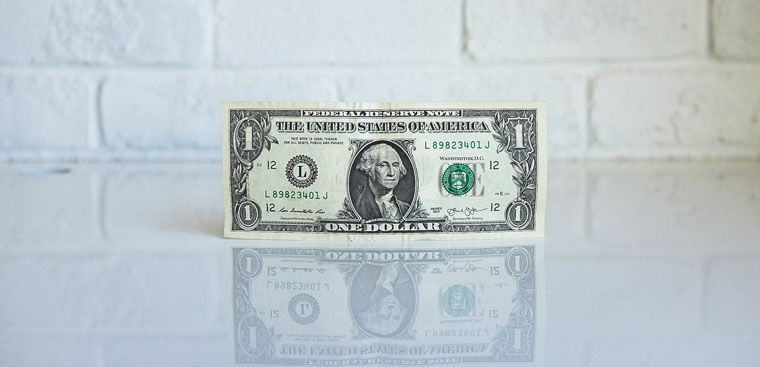 The word steward in the New Testament speaks of one who is given the administration of a master's household. A steward oversees the property and affairs of another person. Concerning our stewardship, God is the Owner and we are the managers.The importance of obedient stewardship cannot be overemphasized. Stewardship over all that God has put into our care is foundational to the matter of our giving. All that we have and enjoy are because of God's grace and goodness. As our Master and Lord, He holds each one of us accountable for how well we manage all He has entrusted to us (Matthew 25:14–30; Romans 14:12).As we maintain this divine perspective, it helps us to understand that our purpose for all of life is to glorify God. We must invest our time, talents, and treasures to bring glory to our Lord. We must fulfill His mission of fulfilling the Great Commission through our personal soulwinning and stewardship. We must invest wisely our time, talents, and treasures in God's kingdom.It is easy to allow the day-to-day demands on our finances to turn our eyes away from this priority of glorifying God. We must give to God's work through the giving of our tithes and offerings. We cannot allow the pressures of our materialistic world to redirect our stewardship.We give to please the Lord and express our love to Him. We give out of obedience to our Lord's commands. We give to lay eternal treasure in Heaven. We give to be a channel of God's abundant blessings to God's work here and around the world. We give to glorify the Lord! Let' s seek to give God the glory through another year of faithful personal stewardship.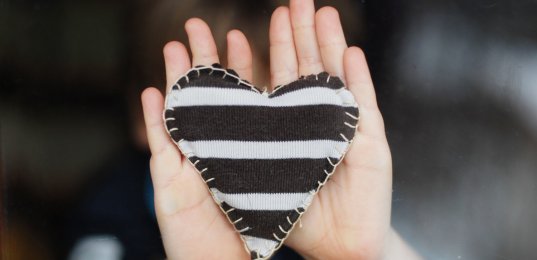 God Wants Our Undivided Attention One of the most special times between a mother and child is when they spend time reading a book together. I always loved it when one of my kids would crawl up in my lap and ask me to read a story. Now, I especially love it when one of my grandkids asks me to read a story! It is always entertaining to see how quickly their inquisitive minds jump ahead of the story and wander off with some unrelated insight!You know… "Once upon a time… (yes that's a choo-choo) in a tiny town (a red choo-choo, very good!)…there lived a (you're right… it's really a train, but he can call it a choo-choo, okay?)" Get the idea?!Sometimes, after a full day of activity, my grandkids will even drift off to sleep before the end of the story. (Usually, I just keep reading, because I want to hear how it ends myself!)It's amazing how similar these scenarios are to my quiet time with the Lord. My Heavenly Father is glad to have me come to Him and read His Word. But there are days when I find my mind wandering, thinking of other things, sidetracked by unimportant disruptions, and yes, even falling asleep before I finish the passage.Though that's not my intent or desire… somehow, like a loving Father, I think He understands. In fact, just like I cherished those times with my own children, I think He cherishes every moment with His children… even if our minds do tend to wander or fail to fully comprehend His love.So, dear friend…busy woman…frustrated mom…don't be discouraged if you feel like you are failing in your quiet time with the Lord. Know that He loves you. Know that He understands. But, also know that, even as you love it when your children are attentive, your Heavenly Father asks you to be attentive, as well.If you feel like you've already lost some of that "new year fervor" in your devotional time with God, set aside some time today to recommit your heart to the Lord. Acknowledge that you are prone to wander, and ask Him to help you maintain an attentive heart and spirit.Give God your undivided attention today! Love Him and seek Him with your whole heart!"And in every work that he began in the service of the house of God, and in the law, and in the commandments, to seek his God, he did it with all his heart, and prospered."—2 Chronicles 31:21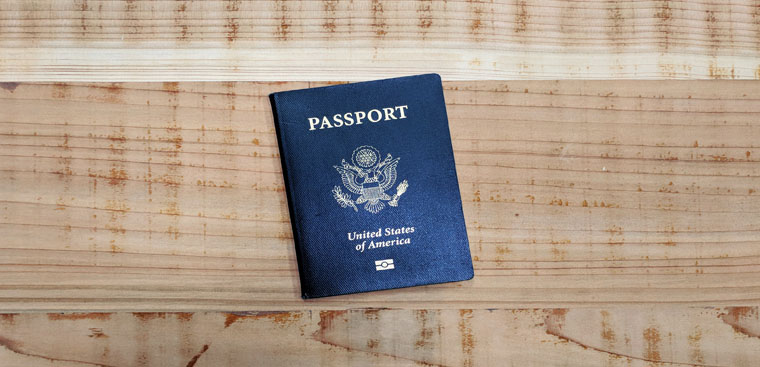 4 Keys to Raising Support Deputation looks more difficult than it really is. That is not to minimize the very real challenges. There is a price to pay for this method of raising missionary support—paid with time, finances, physical and emotional drain. But the dividends are great.The missionary on deputation should attempt to be in a minimum of two churches every week and to attend no less than three services per week. While you should attend church services three times a week, your goal is to have prearranged meetings where the pastor will allow you to present your burden for the field.How can you set up those meetings with the many churches you will need for support? Here are four simple steps for arranging meetings and getting on the field.1. Send a Letter of IntroductionIf you are just getting started as an unknown missionary, your sending pastor should send out a letter of introduction on your behalf. It is important for you to realize that your sending pastor is not responsible for raising your support. It is not his job to get on the phone and secure your meetings, and it is wrong for you to expect him to do so. It is not unreasonable to ask him to send out a letter of recommendation as your sending pastor. This letter should go out to all of the churches in the geographical area in which you hope to raise your support. Obviously, it is preferable to raise your support within one or two regions of the country. This will make the most of your travel time and budget, and it will also serve to help in reporting back to your supporting churches when you return from the field on furlough.2. Follow Up with Personal Phone CallsOnce the letter has been sent, it is imperative that you follow up each letter with a personal call. Most pastors are not going to call you to invite you to speak. This is not due to their lack of concern, but to their busy schedules and the assumption that you will call them. Add to this the fact that you are not the only one calling, and you will realize that you must take the initiative to generate the contact. This will be your first chance to prove the sincerity and intensity of your burden. You will have to make many calls to keep your schedule full, and many smaller churches do not have staff to answer phones. Be prepared to be diligent. You must not allow discouragement to keep you from staying on the phone to book future meetings.When you do contact a church, ask to speak to the pastor. Be honest about who you are and the nature of your call. Do not deceive the receptionist by being deliberately vague. It may mean that occasionally a receptionist will cut you off and tell you that the church is not taking on any more missionaries at the present, but it is not your place to lie about why you are calling in hopes of being able to pressure the pastor into a meeting. I agree that a receptionist should not tell you that your ministry will not be considered, but it is going to happen. Just accept this fact and predetermine ahead of time not to get upset about it.Once you get through to the pastor, tell him who you are, what church you are from, and ask him if it would be possible to come by and present your burden for the foreign field. If he is not able to have you at that time, be polite and understanding. Remember that the whole world does not revolve around you and your calling. God already has the churches He knows will partner with you, and your job is to stay on the phone until you find them.3. Make Calls from Church DirectoriesIt is probably not possible or desirable to raise your support strictly from the churches contacted by your pastor. God probably has a wider circle of influence for you than you could possibly imagine. There are churches that need you just as much as you need them! You are not a beggar; you are an ambassador, according to 2 Corinthians 5:20. Do not be ashamed to call pastors whom you do not know. The vast majority of them are men of God with a heart to reach the world with the Gospel. It has been almost twenty-five years since I started on the deputation trail, and to this day, some of my dearest friends are pastors I met as a result of cold calls from a directory of independent Baptist churches while on deputation.4. Attend Preacher's Meetings if You Are AbleIf you can arrange to be in an area when a large meeting of pastors is taking place, it will be worthwhile to attend. This should not be done if you have to spend a great deal of money to get there or if you do not have any meetings in the area. But if you are able to schedule some local church meetings in the area, and it would not require you to compromise your beliefs to attend a particular meeting, then do it. Remember to let God guide you. Do not make a nuisance of yourself. It is not necessary to hand every pastor a prayer card or hit them up for a meeting in the restroom! Your purpose is to get your name out, meet some people, and let God guide you to the men that He has already chosen to partner with you.There are many benefits to deputation. Someone has rightly said that your attitude at the beginning of a task will determine its success. Go into deputation with a positive attitude, excited and surrendered to the will of God, and you will find it to be a rich and rewarding experience.This article was originally published in Sending Forth Laborers by Dwight Tomlinson and Dr. Paul Chappell avavailable from Striving Together Publications.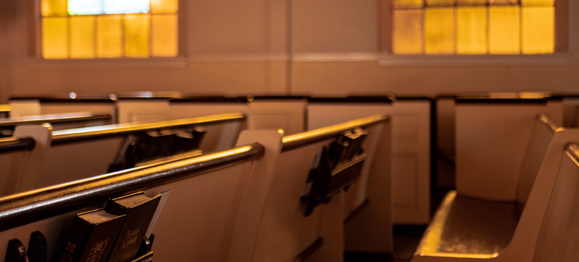 In recent days, we have been wisely encouraged by medical professionals to practice social distancing to help avoid the spread of the novel coronavirus COVID-19.Social distancing, according to the Centers for Disease Control and Prevention (CDC) involves "remaining out of congregate settings, avoiding mass gatherings, and maintaining distance." The idea is to exercise caution and "put distance between yourself and other people if COVID-19 is spreading in your community."This advice is challenging for any community with schools, businesses, and other gatherings. It is especially challenging to those of us who are believers, because assembling, discipling, baptizing, and even partaking in the Lord's Table, as Christ calls us to do, cannot be done effectively when our paradigm is on social distancing.How is the church to function during a crisis like this? How do we resolve the tension between being cautious and being faithful? Here are five ways:1. Leaders must communicate. Let your church family know what you are doing as a church in response to a crisis, and let them know how they can help. Our church staff has been closely following the CDC recommendations as well as those of our local health department. I sent an email to our church family this week communicating these steps and asking for their help. (The letter is also posted here.)2. Leaders must be willing to adapt the ministry schedule. We must be ready and willing to postpone or cancel special events. (For instance, our ministry made the difficult decision to cancel the Spiritual Leadership Conference Asia for this very reason. We did our best to thoroughly explain the steps that led to this decision to those involved.) Another way to adapt the ministry schedule would be to create smaller venues for worship and teaching if the need comes to your community.3. Churches must use technology. Churches today have the ability to easily live stream their services through various venues, including Facebook Live. Live stream can help members who are home sick, avoiding spreading their symptoms to others. Be sure as a church to communicate the live stream availability, especially if you are going to have a churchwide service by way of live stream. This is also a helpful time for churches to have online giving options and to communicate those to the church family, educating members that whether we assemble in person or not, our worldwide gospel mission continues.4. Churches must pray. During a time of crisis, prayer should always increase. I think of when Peter was in prison in Jerusalem during a wave of persecution that had just seen James beheaded. Acts 12:5 records, "Peter therefore was kept in prison: but prayer was made without ceasing of the church unto God for him." This is a good time to organize prayer teams, perhaps through adult Bible classes or the deacon ministry.Prayer can also bring peace to our hearts when we become fearful. Philippians 4:6–7 admonishes and promises, "Be careful for nothing; but in every thing by prayer and supplication with thanksgiving let your requests be made known unto God. And the peace of God, which passeth all understanding, shall keep your hearts and minds through Christ Jesus."5. Members must remain connected. During a time when people may be leary of social interaction, we can certainly contact our widows, absentees, and Sunday school classes by way of telephone or text visitation. It is imperative that a church stay in touch one with another during a time of social distancing. The local church is "one body in Christ, and every one members one of another" (Romans 12:5).Although it is true that we, as believers, find ourselves in a challenging moment to minister in a society that is practicing social distancing, we need not be discouraged or fearful for the ability of the church to continue. For Christ promised, "…I will build my church; and the gates of hell shall not prevail against it" (Matthew 16:18).Jesus prophesied that there would come times when "…great earthquakes shall be in divers places, and famines, and pestilences…" (Luke 21:11), so the current situation certainly does not take Him by surprise.As Christians, rather than responding in fear or giving up on our responsibility to minister to one another and continue to proclaim the gospel, we should be wise and proactive. And we should be so committed to our mission that we can be flexible and adaptable in finding ways to carry it out.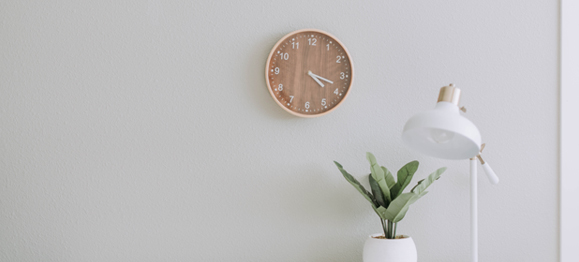 These next few weeks are going to hold changes for all of us as our communities work through the challenges posed by COVID-19.In the midst of these uncharted times, we who know Christ, can still proactively practice faith. And even when our world is turned upside down, we can trust that God is in control and that He is working.God is our refuge and strength, a very present help in trouble. Therefore will not we fear, though the earth be removed, and though the mountains be carried into the midst of the sea; Though the waters thereof roar and be troubled, though the mountains shake with the swelling thereof. Selah.—Psalm 46:1–2With that in mind, here are seven activities that can help you make the most of this God-ordained time:1. PrayTake time to cast your every burden on the Lord every morning and throughout the day. Parents, take time to pray with your children and to spend time with them around the Word of God each day. Pray for your pastor. Pray for your boss or co-workers. We can worry, or we can pray.2. HelpHelp a senior or a widow. Perhaps this means just dropping something at their doorstep, perhaps writing a note or a card. I'm thankful for the deacons of Lancaster Baptist who are checking in on nearly one hundred widows throughout these upcoming weeks. All of us should jump in to help those who have special underlying needs at this time.3. ReadIf you're quarantined or otherwise spending more time at home, this is an excellent opportunity to enrich your life through reading.4. LoveLove your family. Be kind to your neighbors. Encourage your coworkers. Reach out to your friends.5. WorshipMost churches are finding creative ways to assemble through live stream venues or smaller gatherings. (Lancaster Baptist will be doing services via live broadcast at lbclive.tv. A schedule of the services is available here.) Although your church's normal schedule or meeting location may be disrupted, make worship with your church family a priority.6. ContinueThe local church is so much more than just an assembly (although it does include assembling). But even when assembly times are unusual, you can still participate as part of Christ's local church body as you pray, serve, give, and reach out to others.7. PlantA time like this is an opportunity to plant seeds. Just as many of us will plant seeds in a garden in the upcoming weeks, fully expecting a harvest later, so we can use this unusual season to plant seeds of prayer and kindness. Be sure you're using this time to sow, because God will bless faithful labor for Him."And let us not be weary in well doing: for in due season we shall reap, if we faint not."—Galatians 6:9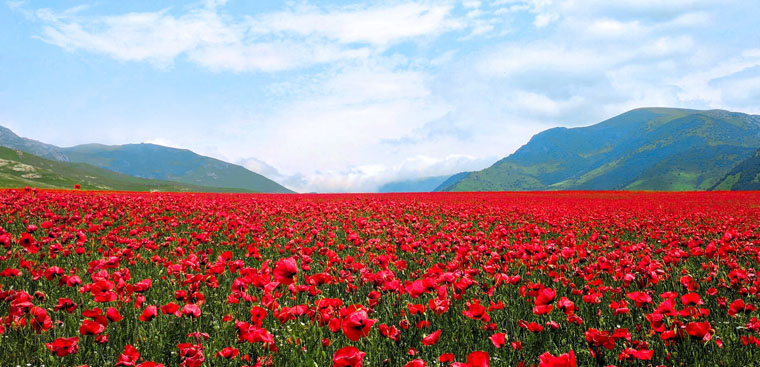 3 Key Words from John 14 Trouble has a way of interrupting our otherwise great lives. How irritating, how unfair when we were busy getting our lives just how we wanted them for trouble to show up on our doorstep! Of course, one of the reasons it is called trouble is that it is not welcome and almost never announced. Covid-19 is one of those life-altering bits of trouble that no one planned to deal with, especially with its interruption of all things normal in our lives. Though every individual will have to tackle their own rearrangement of worship, work, school, and shopping, the Bible does give us some wonderful insight into how we can handle the anxiety and emotional fear that comes along with it.Jesus deals with "troubled hearts" in John 14:1-3. Notice with me three key words from this passage:Let not your heart be troubled: ye believe in God, believe also in me. In my Father's house are many mansions: if it were not so, I would have told you. I go to prepare a place for you. And if I go and prepare a place for you, I will come again, and receive you unto myself; that where I am, there ye may be also."Troubled"What is it to have a troubled heart? The word troubled means that our hearts are agitated, stirred up; they have a complete loss of peace, tranquility, and rest. Our circumstances are not what we wanted or planned; and now we have anxiety over what to do, what is next, how to fix it. Jesus speaks these words to His disciples on the eve where everything in their lives is going to change. He is going to be arrested, crucified, and He is leaving. For three years He has been in their lives. Their hope and dreams have been built on His presence and His leadership. Now their emotions are roiling, their fears are rising, and their futures have a question mark over them. To those confused and troubled hearts, Jesus speaks these words in John 14. We have all had our lives thrown into confusion by the events of these last days and weeks because of coronavirus. Our children are out of school, many of us can't go to work, we cannot even worship together at church. Talk about changed lives in a moment, we have them. Welcome to the land of "troubled hearts.""Believe"When Jesus perceived that His disciple's hearts were troubled, what was His message to them? The first element of truth He offered them was, to believe. Have faith, be fully persuaded in and of God. God is our all-powerful Creator God. He has the power to create but He also has the power to sustain. No circumstance that we face in anyway negates His power. Not only is He Creator God, He is our compassionate Saviour. What the disciples had observed for the three years of His public ministry was the true definition of who Jesus was. He is caring and compassionate. He is kind and gentle. He is aware of our needs and powerfully able to meet them. From the calming of wind and waves, to the feeding of thousands with little, to raising the dead, Jesus is able. Today our circumstances are not beyond the ability of our God to sustain us and even prosper us. Fear would have you think that your circumstances are somehow beyond God's scope of ability but quite the contrary, with God nothing shall be impossible. You believe God is Creator, believe also that He can sustain you in these troubled times."Prepare"I am not suggesting by the word "prepare" that we develop a prepper mentality, though there is wisdom in appropriate planning. When our President travels, there is an advance team that goes before him and prepares for his visit, wherever it might be. Long before he takes flight in Air Force One the advance team has taken his helicopter, his limousine, and prepared his quarters at the destination so that he is both safe and comfortable. The Lord Jesus has gone on before us to "prepare" us a place for eternity. We did not prepare our place in eternity, Jesus prepared it for us. If the Lord Jesus can prepare us a place in Heaven and take care of us for eternity future, how do we not understand that He is perfectly able to care for us in this present world, regardless of our outward circumstances? My wife is a consummate homemaker, it is not that she loves things; but she loves her family and loves them to have in their home just what they need. When we moved from Virginia to Charlotte, she had to go on before me and prepare the house while I finished things in Woodbridge. When I arrived at our new home, I could hardly believe the attention to detail and the love displayed in the way she had set up my home office. She had put much love and effort into not only making it comfortable for me, but making it special for me as well. Her love for me was seen in her preparation of a place for me. Jesus loves you more than my wife loves me! He loves you now and will care and provide for you in this life and the best is yet to come.Note one final thought in John 14:26–27. While Jesus is preparing a place for you and me, He has not left us alone. He knew there would be circumstances that would trouble our hearts so He left us a Comforter, His Holy Spirit. Yes, there are times of trouble, but believe in the power and goodness of God; for God is preparing for tomorrow and will provide for today. He will comfort your troubled heart.But the Comforter, which is the Holy Ghost, whom the Father will send in my name, he shall teach you all things, and bring all things to your remembrance, whatsoever I have said unto you. Peace I leave with you, my peace I give unto you: not as the world giveth, give I unto you. Let not your heart be troubled, neither let it be afraid.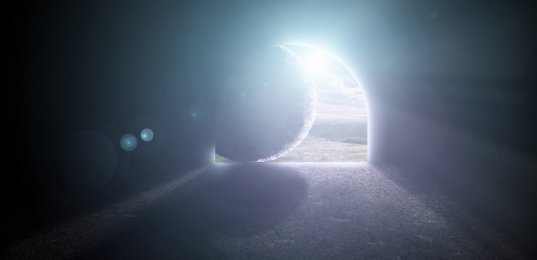 The Reality of the Resurrection Should Motivate Us to Serve Christ The songwriter echoed the words ofthose who were eyewitnesses of the resurrected Saviour, "I serve a risenSaviour, He's in the world today, I know that He is living whatever men maysay… He lives! He lives! Salvation to impart. You ask me how I know He lives;He lives within my heart."ThePerson of the Resurrection​I was witnessing to a group of highschool students in Northfield, Massachusetts several years ago when a studentsaid, "One of my professors told me that he had studied the major religions ofthe world and that they all basically say the same thing." I responded, "JesusChrist declared, 'I am the way, the truth, and the life: no man cometh untothe Father, but by me.' Now, take the words of this One who lived a perfectlife, healed the sick, and raised the dead; and set them beside what yourprofessor said. Consider the credentials of both men and decide who you willbelieve."ThePower of the ResurrectionThe Lord Jesus Christ is, "theresurrection and the life," (John 11:25) and "the firstfruits ofthem that slept" (1 Corinthians 15:20). Jesus Christ conquered death, Hell,and the grave because He is "the Son of God with power…by the resurrectionfrom the dead" (Romans 1:4).Though God-manifest-in-the-flesh wascrucified and buried, on the third day He rose from the grave. The same power thatraised Jesus from the dead is the same power that will raise us from the dead: "Hethat believeth in me, though he were dead, yet shall he live…believest thouthis?" (John 11:25–26)TheProclamation of the ResurrectionCan you imagine the level of zealand commitment unto death the disciples would have had for a hoax if they hadstolen the body of Christ, as some would tell us? Had they stolen His bodyaway, they of all people would have known they were representing a lie. Yet,because they had seen the resurrected Saviour firsthand, they gave themselvesand all they had to proclaim this message of truth and hope.And with great power gave the apostleswitness of the resurrection of the Lord Jesus: and great grace was upon themall.—Acts 4:33Because He lives, we can facewhatever He allows to come our way. By grace through faith in the Lord JesusChrist, we are more than conquerors. Let's go tell someone about our risenSaviour today!
A Right Spirit Is Essential to Spiritual Growth "He that hath no rule over his own spirit is like a city that is broken down, and without walls."—Proverbs 25:28The picture here is intriguing. A city broken down and without walls is open to attack. It is vulnerable to the enemy. It is easily destroyed. Scripture tells us that if we do not accept responsibility for keeping our own spirit right, we become equally open to attack.The EnemiesOur spirit can be affected by:Our foes—dwelling on our criticism robs us of our joy, ruins our day, and causes us to lose focus on who God is and what He wants us to do for Him.Our friends—most of us can accept the fact that there are those who dislike and oppose us. However, when a friend turns his back on us, it is especially difficult to deal with.Our families—hardest of all is the attack that comes from within. I know many dear preachers who find little support from a hurt, critical or bitter family. They truly have a difficult burden to bear. How hard it is for them to keep a good spirit.The facts of life—Scripture tells us, "Man is born to trouble as the sparks fly upward" (Job 5:7). Flat tires, bad weather, financial reversals, a broken furnace: all of these can affect our spirit.The EffectA bad spirit can affect us in at least three ways:It can affect our perception. Because of the unhappiness within us, we see everything in a negative vein. I am told that a drunk one time passed out on a sidewalk. A prankster decided to rub limburger cheese into his thick mustache. When he aroused from his stupor, a few breaths caused him to wrinkle his nose in disgust and say, "Boy, it stinks here. It smells like limburger cheese. I'm going out to the park where it won't smell so much. To his surprise, when he got to the park, he still smelled limburger cheese. He decided to go further out into the country, but there he found the scent unchanged. "It's terrible!" he exclaimed. "The whole world smells like limburger cheese!" His perception was that everything was bad, but the trouble was right under his nose. Likewise, those who allow their spirit to become damaged perceive that there is something wrong with everybody and everything when the trouble is right under their nose.It can affect our perspective. When we have a bad spirit, we don't see things in perspective. All our troubles become maximized, and all our blessings become minimized. Most of us have far more blessing in our lives than we do burdens. A good marriage, sweet children, loving church members, material provision—not to mention eternal salvation, an unchangeable Book, and the indwelling presence, comfort and help of the Holy Spirit! Sometimes when we develop a bad spirit, we forget our blessings and do not see things in the proper perspective.It can affect our potential. People with a bad spirit can accomplish little for God. We become unattractive to others. We lack faith. We find ourselves in a critical mode.The ExhortationLet me make two suggestions to help you keep your own spirit right.1. Keep the right focus. Focus on God, "Thou wilt keep him in perfect peace, whose mind is stayed on thee: because he trusteth in thee" (Isaiah 26:3). It does not matter what happens in the rest of the world: our God is good. He is loving; He is perfect; He is sinless. He never leaves us or forsakes us. When we find ourselves becoming negative, discouraged, and down it is a reminder that we have not focused enough attention on God.Focus on the goodness of God. He has saved us. He has sustained us. He has delivered us from innumerable difficulties and provided for multiple needs in the past. He has been better to us than we deserve.Focus on the good around us. Not everybody is critical. Not everybody is negative. Not everybody is disloyal. Not everybody has left the church. Not everybody is insincere. Not everybody is a hypocrite. Rather than focusing on those who discourage and disappoint you, think about those who have done right and are a blessing.2. Keep the right friends."Iron sharpeneth iron; so a man sharpeneth the countenance of his friend."—Proverbs 27:17"Ointment and perfume rejoice the heart: so doth the sweetness of a man's friend by hearty counsel."—Proverbs 27:9All of us are human. We have the tendency to become down and discouraged if we are not careful. Having friends with good spirits, right attitudes, and good hearts will do much to keep us on the right path and in the right attitude. Spend time with people who lift your spirits, not those who tear you down.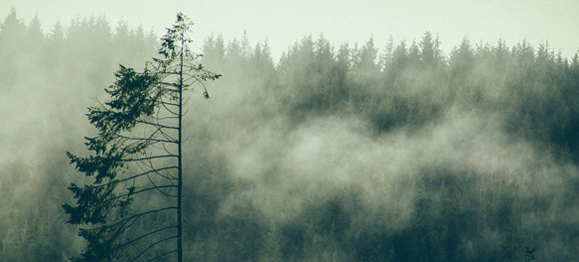 In one sense, any trial that comes into our lives is unplanned and disruptive to our expectations. But some trials last longer than others and are disruptive to everything in our lives. The COVID-19 crisis has, in many ways, been this kind of trial.Everyone in our nation today who is school-aged or above has had at least some aspect of their lives disrupted by this pandemic. And many of us have had almost every aspect of our lives upended.As this season continues to drag on, with little to no definite timelines in sight, it's easy to become restless and frustrated. But the same grace that was available to us a month ago, is still available today.So, how should we respond to this ongoing disruption and the burdens that come with it?1. Keep Trusting GodNone of this—the onset or the length—is catching God by surprise. So trust Him. He cares for you, and He invites you to cast your every burden on Him.Casting all your care upon him; for he careth for you.—1 Peter 5:72. Make Prayer a Priority When our prayer life is not what it should be, we easily complain. This is a season for us to instead bring our hearts and needs to the Lord—and to lift up others in prayer as well.Be careful for nothing; but in every thing by prayer and supplication with thanksgiving let your requests be made known unto God.—Philippians 4:63. Remain Flexible but PurposefulWe have all had some schedule changes imposed on us, and in these we should be flexible. Some of those early schedule changes, however, may have been easier to adapt to because of the urgency of the moment.As this season drags on, however, without the hourly need for quick reactions, it's easy to slip into lethargy. Resist that tendency by remaining focused on your God-given calling and keeping a daily schedule.I must work the works of him that sent me, while it is day: the night cometh, when no man can work.—John 9:44. Bring Comfort to OthersEven as the trial is dragging on in your life, it is in the lives of others as well. Reach out with care and encouragement to others in your church family, small group class, neighbors, friends, co-workers, first responders, and others. Be proactive in reaching out to those in your direct sphere of care, and be responsive to the Holy Spirit in reaching out to anyone He may bring to mind.Who comforteth us in all our tribulation, that we may be able to comfort them which are in any trouble, by the comfort wherewith we ourselves are comforted of God.—2 Corinthians 1:45. Prepare for the Blessings AheadThis has lasted for over a month already, but it won't last forever. So like a farmer who, in faith, plants now so there will be a harvest in the fall, plant seeds of faithfulness, obedience, encouragement, and, especially, the gospel. Invest time in your walk with God, nurturing your family, and encouraging and discipling others.And let us not be weary in well doing: for in due season we shall reap, if we faint not.—Galatians 6:9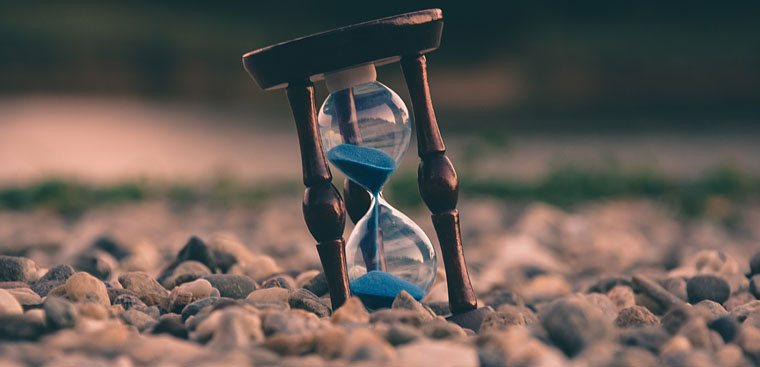 For us here in Vancouver, the day began with beautiful sunshine which always lifts our spirits. But with nowhere to go for many people; i.e. no work, no school, no shopping outside of government permitted essentials, even the sunshine has limited effect.As God's children through faith in the Lord Jesus Christ, we have a greater Light to encourage our souls. Not only our Saviour–Who is the Light of the world, but also His Word–a lamp unto my feet and light unto my path. Here is a great text through which we can find hope in our difficult days and nights.Therefore being justified by faith, we have peace with God through our Lord Jesus Christ: By whom also we have access by faith into this grace wherein we stand, and rejoice in hope of the glory of God. And not only so, but we glory in tribulations also: knowing that tribulation worketh patience; And patience, experience; and experience, hope: And hope maketh not ashamed; because the love of God is shed abroad in our hearts by the Holy Ghost which is given unto us.–Romans 5:1-5 Hope is a necessary element for surviving the tests and trials of life, and God promises hope because He loves us and is at work in us even through the tribulations of life. Andrew Murray, a pastor from some years ago wrote the following in commenting on this passage. I was blessed by it and would like to share it with you:First, He brought me here, it is by His will I am in this strait place; in that fact I will rejoice. Next, He will keep me here in His love, and give me grace as His child. Then, He will make the trial a blessing, teaching me the lessons He intends for me to learn, and working in me the grace He meant to bestow. Last, in His good time He can bring me out again–how and when, He knows. Thus: I am (1) here by God's appointment, (2) in His keeping, (3) under His training, and (4) for His time.These truths, of course, can help us in whatever trial the Lord allows through life, but I was reminded that even though we are all going through the stresses and burdens of COVID-19, our God has a personal purpose for each one of us to learn of Him and grow in His grace and hope. What personal lessons are you learning? Let's be alert to the Holy Spirit's school for our soul and let God make us more like Him in these days of trial.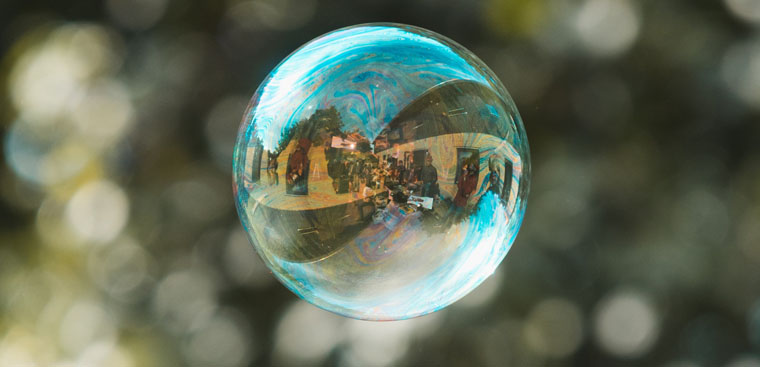 Truths Demonstrated during Coronavirus For most of us, the last few months have been drastically different, and for some, even difficult. The COVID-19 virus quickly turned our world upside-down. Our normal routines were changed, and our immediate future was put on hold. As I am writing this, we are two months in, working through shelter-in-place orders—no gatherings over ten people, travel bans, and churches trying to figure out how to navigate these uncharted waters. Only recently is our country slowly beginning to reopen.As I think about what we have experienced, I must believe that God has had a hand in all of this. Please do not misunderstand me. I am not saying that God has brought judgment on our world. I do not think anyone can know whether or not that is true. What I am saying is that nothing touches our world and our lives without God allowing it to happen.We can see God's sovereignty throughout the Bible, and it is in the Bible that every believer can find help and encouragement. I sure do! As I look through the pages of Scripture, I find many places where God interrupted the world and the lives of His people to carry out His plan. Sometimes His interruptions were a form of divine judgment, but other times His interruptions were simply bringing about His greater plan. In the Old Testament, we can consider His work in the lives of Noah, Joseph, Moses, and David, as well as in Israel, during the times of the judges, and in Judah, during captivity. In the New Testament, we can consider Paul held in prison and John exiled on the Isle of Patmos.It is clear to me, that God always uses interruptions in the lives of people to accomplish something. I do not know what God has done in your life during this time, but I know He has worked in mine. Allow me to share a few truths that I have learned.Life Can Change Dramatically in a Short Amount of TimeNo one but God could have known at the beginning of 2020 that our world and lives would be altered by this thing called the coronavirus. Life was as usual for most of us until March when everything was turned on end. Suddenly, this mysterious virus brought our lives to a screeching halt. There was not an area of our lives that was not touched by this mystery virus. Our normal routines quickly became not so routine. The plans we once made with little forethought now required careful consideration. Our expectations for the future were no longer expected. However, because of the Covid-19 scare, the way I look at my plans has changed.I am reminded of these statements made in theBible:Boast not thyself of to morrow; for thou knowest not what a day may bring forth.–Proverbs 27:1Go to now, ye that say, To day or to morrow we will go into such a city, and continue there a year, and buy and sell, and get gain: Whereas ye know not what shall be on the morrow. For what is your life? It is even a vapour, that appeareth for a little time, and then vanisheth away.–James 4:13-14The events of the last two months remind us all that it is God who governs our futures.God Does Not Consult with Us before He MovesAs stated above God is in control. He does not have to stop and consult with us before He allows a global pandemic to permeate our world. For some reason, we begin to think that our lives are our own and we should get to make the decisions about the things that touch us. That is not the case. God has His reasons for what He does, and I do not think anyone has a corner on Him, knowing exactly what He is doing through this whole situation.I know many people have had important events of their lives disrupted by Covid-19. The entire class of 2020 have seen their final year of high school, college, or graduate school completely interrupted. Weddings, funerals, vacations, and other planned events have been cancelled.Yet we must always remember that God is in control, and He can do and does what He sees is right.These Disruptions Cause Us to Realign Our PrioritiesAnother lesson the Lord has taught me during this time is to consider what is truly important. We think dining, traveling, and going wherever and whenever we please are important. But when life as we know it is suspended or even stopped, we are compelled to realize what we once thought was so important really isn't.Sometimes as we become busy living life, we do not always prioritize our lives properly. Sometimes business or pleasure take priority, and we push away what should be important. Yet in the last two months, sports, business, busyness, and most pleasures have ceased, and we have been made to realize what makes our lives so special. God, faith, family, and friends are the true priorities of life. I have a renewed appreciation for each of these. As life begins to return to normal, I do not want to forget about the truly important things that should be emphasized and prioritized in my life.God Can and Does Take Care of His PeopleThere has been a lot of fear and anxiety in many people's lives. After all, this virus has been proven to be deadly and the economic impact has been significant in our world. Many people continued to work, yet much of our economy was affected by businesses being forced to close and people being ordered to shelter in place.In my own life, my travel and ability to hold meetings has completely come to a halt. Much of my livelihood is dependent on being able to travel and conduct meetings. Churches' offerings can also be affected by not being able to conduct in-person services. Yet as we have passed through this time, I have marveled at how God has been so faithful to take care of me, my family, and my church. As I have talked to pastors from across the country, they have shared how their churches have also been taken care of.We should not be surprised that God keeps His promises. God is faithful.These are just a few of the things that God has taught me through this time. What are some of the things that God has taught you?This article is reposted with permission from kevinfolger.com.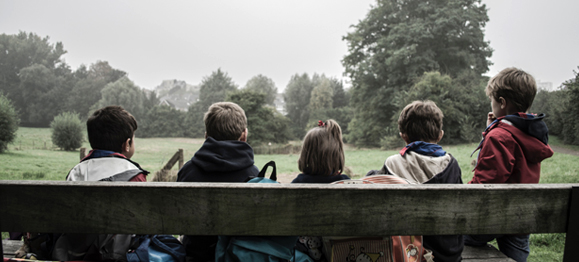 Fulfilling. Consuming. Exciting. Challenging.Parenting is all of this, and more. And it is one of the greatest privileges of my life.The Lord gave Terrie and me four children who are now married and all serving the Lord with their spouses and are raising our eleven grandchildren for the Lord.As a parent, and now a grandparent, I know that there is an immense responsibility of training a young life to follow God. While raising children, there can be a pull to simply create a checklist and assume that if enough godly standards or Christian experiences are in place, a child will grow into a godly individual.Resist that pull.I believe in the importance of living a godly, holy life, and I'm all for surrounding children with church activities and the input of godly Sunday school teachers and youth leaders. But embracing these external factors is not the goal in raising children.Jesus is the goal.We want to raise children who first and foremost have a personal relationship with Christ and a life that is centered around Him. How does that happen?There are many helpful resources in raising a family, including many good books. But what are the necessities?We see three in the life of one of the first-century church leaders, Timothy.But continue thou in the things which thou hast learned and hast been assured of, knowing of whom thou hast learned them; And that from a child thou hast known the holy scriptures, which are able to make thee wise unto salvation through faith which is in Christ Jesus. All scripture is given by inspiration of God, and is profitable for doctrine, for reproof, for correction, for instruction in righteousness: That the man of God may be perfect, throughly furnished unto all good works.—2 Timothy 3:14–17What I love about Timothy is that his home situation was far from ideal. He apparently had a Christian mother but an unbelieving father. Yet God gave his godly mother (and grandmother) the wisdom to point Timothy to three necessary components of a Christ-centered life:1. ScriptureTimothy didn't begin learning the Bible from the apostle Paul. He began learning from his mother Eunice and grandmother Lois (2 Timothy 1:5).Children and teen programs at church are a help in the way they come alongside and help a Christian family. But church programs are not a replacement for godly parenting.Raising Christ-centered children requires Christ-centered parents who teach God's Word in the home.God uses and blesses His written Word in our lives to point us to the living Word, Jesus Christ.2. SalvationThere is no greater way to influence a child than to help them to Jesus. "But Jesus called them unto him, and said, Suffer little children to come unto me, and forbid them not: for of such is the kingdom of God" (Luke 18:16)One of the most important reasons for teaching the Bible in your home is that the Scriptures "are able to make thee wise unto salvation through faith which is in Christ Jesus." The Bible reveals to us our sin and our inability to save ourselves. And best of all, it reveals the gospel.As we see in Timothy's life, even a child can be saved. Salvation is not passed down from one generation to the next. Each person must make a personal decision of faith in Christ (Romans 10:13).So yes, have rules in your home to protect your children. And yes, make decisions for your family based on what you believe would please the Lord. But remember the power of the gospel in a heart.You cannot raise truly Christ-centered children without them having personally received Christ.3. SanctificationOnce we trust Christ as our Saviour, God begins the ongoing process of sanctification in our hearts as He conforms us to the image of Christ. This is a life-long process, and it begins at the moment of salvation—even for a child.The primary tool God uses in this process is His Word. That's why Paul told Timothy, "All scripture is given by inspiration of God, and is profitable for doctrine, for reproof, for correction, for instruction in righteousness."Once again, then, we see the importance of making God's Word central in the Christian home. This happens as Mom and Dad make the Bible central in their own lives and as they diligently teach God's Word to their children (Deuteronomy 6:7).The most practical way I know for a family to develop habits around the teaching of God's Word is through daily family devotions and faithful attendance and involvement in the local church. (I wrote some tips on having family devotions here and compiled a resource available here.)The Goal Is JesusIf you are a parent, your child is a trust given to you by God to raise for Him.Success is not measured solely, or even primarily, by your child's achievements. It is measured by your child's heart for God and obedience to Him.May God give you grace to raise Christ-centered children who obey the admonition of 2 Timothy 3:14 to "continue thou in the things which thou hast learned and hast been assured of, knowing of whom thou hast learned them."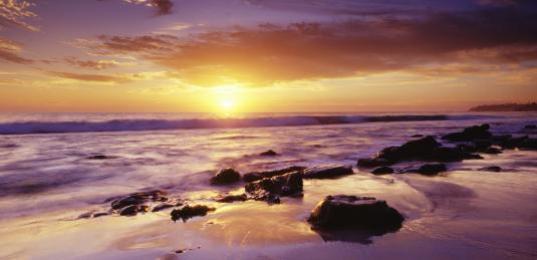 The Stirring of a Church to Revival Sermon outline: This is an abbreviated outline with the complete sermon downloadable at the bottom of the post.Text: Acts 9:36-43 Title: Revival in Joppa Introduction: Acts 9 is a testimonial of: The miracle of salvation! The ministry of serving! The manifestation of a overeign God! This passage is about how the Lord uses revival to stir a church for His glory. I. A Special Damsel A. She was special because of her devotion B. She was special because of her deeds C. She was special because of her donations II. A Sickness unto Death III. A Supernatural Demonstration A. A time of review B. A time of requesting C. A time of revitalization D. A time of rejoicing Conclusion: Revivals are a spiritually necessary working of the Holy Spirit in the life of a church and its members. Revivals are used of God to awaken the saints, strengthen the things that remain, and "resurrect" some things that may have died.
revival-in-joppa.doc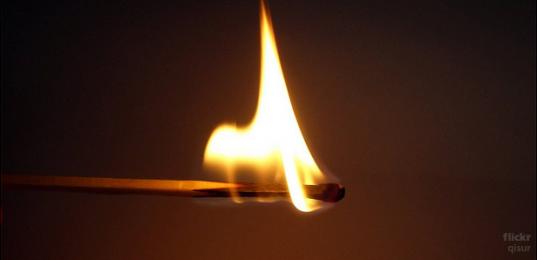 Revival Preaching Is Biblical Ye have not chosen me, but I have chosenyou, and ordained you, that ye should go and bring forth fruit, and that yourfruit should remain: that whatsoever ye shall ask of the Father in my name, hemay give it you.—John 15:16The night before Hedied on the Cross, Jesus told His disciples that He had ordained (appointed)them, and all those who believe on Him, to experience a very wonderful life. Itis a life of productivity (abiding fruit), and miracles (answered prayer). NoChristian could ask for anything more. In the tenth chapter of John, the Lordsaid we would have life "more abundantly," and this statement in chapter fifteenis referring to that abundant life. Some Christians, however, express doubtabout whether such a life can actually be experienced and sustained.With the rise of interestin real, scriptural revival has come concern in some quarters that seeking andpreaching revival might do us harm. Some voices express the fear that a revivalemphasis will bring disappointment that will hurt faith. Others say that theemphasis breeds frustration, as Christians pursue ideals that are neverachieved. We are told by detractors of revival not to raise expectations, or giveweight to certain promises, or lead people to pray for a filling with theSpirit. Those who believe in revival, however, see such concerns as rising fromunbelief, and believe that the new interest in God-given revival is a goodthing for Bible-believing Christians. The truth is that the worries aboutrevival talk come from doubts that the abundant life can be lived—that revivalis achievable and sustainable.In the thirteenththrough the seventeenth chapters of John, we read what Jesus said to Hisdisciples about what His followers can expect in the New Testament age. Withtheir Mediator seated at the right hand of the Father, believers have specialprivileges in prayer. With the Spirit of God dwelling inside them, Christianscan expect supernatural enablement to fulfill their mission. The words of Jesusin this important section of the Bible promise us a life of miracles (John14:12-14), victory (John 14:15-17), divine manifestation (John 14:18-23),illumination of Scripture (John 14:24-26), abiding peace (John 14:27), and spiritualreproduction (John 15:1-12). These are the things Jesus told us to expect if wewill "abide" in Him; that is, live in complete submission to Him (John15:9-11). Revival preaching calls on Christians to live this way and to expectthese things. The question for many Christians is whether such a life is really"do-able."Believers who seekrevival in their lives and in their churches will not be disappointed orfrustrated if the abundant life is do-able. Those who think that a revivalemphasis puts the congregation on a perpetual "guilt-trip" (as some criticshave argued) don't think that the abundant life promised by the Lord Jesus isreally do-able. But Jesus certainly said that it is.He summed up Hisdescription of this life (described elsewhere in the New Testament as being"filled with the Spirit") in terms of friendship with Him (John 15:13-16),concluding with the promise of productivity and miracles. This is the life Heplanned for us, and therefore it is do-able. Since revival is achievable andcan be sustained and lived, we must take care to handle our talk about it withcare.1. Don't Preach As if it Isn't Do-ableBoth proponents ofthe truth that we can expect God to revive His people in response to theirrepentance and faith, and those who deny this idea, must be careful not to actas if the victorious life is beyond the reach of most believers. Even revival preachingcan sound as if the Lord expects things out of His children they can never giveHim. It is true that God does expect things of us that we cannot produce apartfrom faith in Him for enablement. This is the message of the fig tree that wascursed for not bearing fruit even though the time of figs was not yet. Jesus saidwe must have faith in God, and the life of faith will make do-able what livingaccording to the flesh cannot do. Preachers need to live a life of faith and befilled with the Spirit in order to preach about these things, so that folks canbelieve they can live this way.2. Don't Deny That it Is Do-ableOpponents ofrevival need to be careful about what they say. The concept of revival (when itis defined scripturally) is that of God bringing His people back to spiritualhealth. Sometimes we have confused revival with its results. New TestamentChristianity is such a powerful thing when it is lived that it always has amighty effect on the unconverted. The revival in times of widespread awakeningamong the lost was not in conversions but rather in a change in believers that broughton the conviction and salvation of so many of the lost. The idea that revival onlyhappens as a sovereign act of God has no support in the Bible. Although God issovereign (and we are grateful that He is), not everything He does is asovereign act. The conditional promises of Scripture say that if men will dothis, God will do that. In matters affected by a conditional promise, God canbe expected to do what He said He would do. If we confess our sins, forexample, the Lord is faithful to forgive us. About revival, God says, "If my people…then will I," and "Draw nigh to God, and he will draw nigh toyou."Critics of revivalsay that it doesn't matter if believers repent of their sins or seek God'sface; He will not revive them (bring them back to spiritual health) unless Hehas independently chosen to do it. Revival as an unpredictable, unlikely eventrather than the promised response from a God who is ready to revive His peopleis not a teaching of the Bible. And the related teaching that denies thedo-ability of the Christian life as taught by Jesus is virtually blasphemous. 3. Don't Live Without ItThese things have I spoken unto you, that inme ye might have peace. In the world ye shall have tribulation: but be of goodcheer; I have overcome the world. John 16:33We can live in Christand experience "peace." This is living by faith, walking in the Spirit,savoring the things that be of God. Otherwise we will live "in the world" andexperience "tribulation." This is living by sight, fulfilling the lust of theflesh, savoring the things that be of men. Every Christian can learn to live inJesus. Jesus died, rose again, and ascended to Heaven in triumph so that wecould have this abundant life. It is the revived life, and it definitely isdo-able!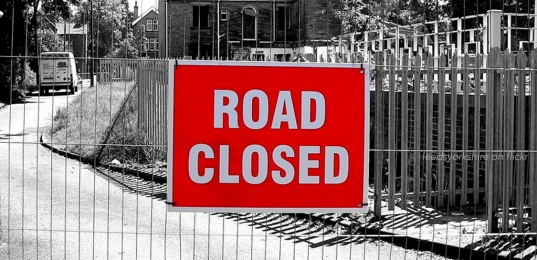 3 Ideas to Help Your Church Adapt to its Needs A common challenge that every church planter will be faced with is the challenge of making "mountains out of mole hills." I am not talking about blowing a given issue out of proportion, rather, I am speaking of providing majestic mountains on mole hill resources. Every church planter will encounter the burden of balancing the need for offering a full service ministry with the limitation of facilities and volunteers. You won't have everything that most people think you will need to have a "real church," and yet, that is exactly what you are—a real church. It may be a little ragged around the edges outwardly, but there is a whole lot of energy on the inside.I find that far too often young pastors and churches are frustrated by their current living conditions and, in the process, shift their focus from trusting in God to relying on the tools they have at their disposal. It's time we reassess, find encouragement in the moment, and seize the days we are in right now. We must shift our focus back to the basics and remember that we were called to face these very challenges.  For ye see your calling, brethren, how that not many wise men after the flesh, not many mighty, not many noble, are called: But God hath chosen the foolish things of the world to confound the wise; and God hath chosen the weak things of the world to confound the things which are mighty; And base things of the world, and things which are despised, hath God chosen, yea, and things which are not, to bring to nought things that are:-1 Corinthians 1:26-29We must become willing to view these challenges as opportunities and not obstacles.Our church met in ten different meeting places in the first six six years due to growth and other unavoidable circumstances. Each of those places offered various opportunities for us to create a unique arena for service; and each phase, in some way, molded the church that we are today. In fact, the design of our new church building incorporated ministries that were begun because of limitations in rented facilities when we had a weekly attendance of twenty-five. As we adapt to our various limitations, we find that we can grow in spite of the challenges. Here are some basic rules to apply.1. Be Content, Not ComplacentThe prevailing attitude within the leadership of any church should be a genuine contentment with where the church is and what it has. Your ministry is not now what it will someday be, but waiting until later is not an option; later is dependent on now. Contentment does not allow for complacency. We must constantly expand the vision and take steps forward. As the church grows, make certain the facility allows for growth in all areas such as nursery and children's ministries.2. Be Creative, Not ComplicatedAs a new church, you will face obstacles not realized by established ministries. You will have an opportunity to be creative with almost every ministry. Rented facilities require you to be flexible with service times, and they offer wonderful opportunities to create ministry. Set up teams are the fastest way to "employ" upwards of eighty percent of the church body in the work of the ministry. Ownership comes quickly when people are needed.We had a six hour window in our building during the first two years we rented. Rather than cut a service, we held Sunday School at 10:00, our morning worship at 11:00, fed everybody lunch each week, and then had a 1:30 afternoon service in lieu of our evening slot. This method generated more opportunity for fellowship and discipleship than we ever could have had otherwise. The key is to not change to the point of becoming complicated. Set a consistent pattern in your services and have them every week, even if you have to find an alternative meeting place to accomplish this. Give people services and ministries worth investing in and inviting to.3. Be Christ-centered, Not Conceited1 Corinthians 1:29, That no flesh should glory in his presence1 Corinthians 1:31, That, according as it is written, He that glorieth, let him glory in the Lord.God gives opportunities and allows obstacles; He gives the purging and the increase. We ought to be concerned only with His glory and not how we are perceived. Each step of ministry is uniquely designed by God to shape and mold our ministries into what He desires. Sometimes it is better to be energized by "what is" than to be enamored with what "will be." Don't wait; find out right now what God wants you to be doing with your mole hills on the way to the majestic mountains.After the revolution, George Washington was staying in Boston where British General Howe had once lodged. He supposedly got into a conversation with a little girl there. "You have seen the soldiers on both sides," he said, "which do you like the best?" The little girl said she liked the redcoats the best. Washington laughed and said: "Yes, my dear, the redcoats do look the best, but it takes the ragged boys to do the fighting."Don't be afraid of not looking the best. Just put up the fight right where you are with what you have.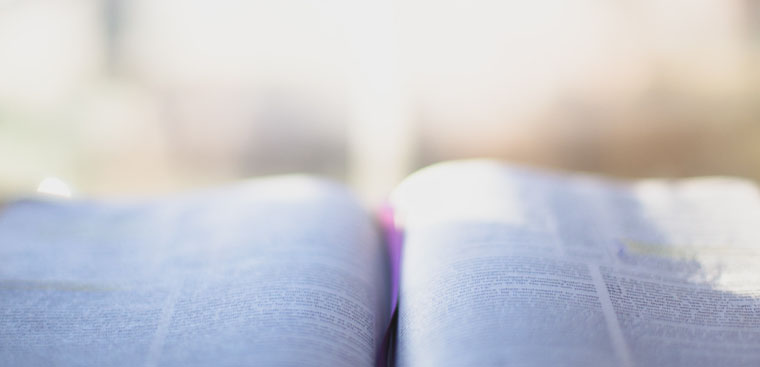 These are unusual days for everyone and unique days to serve in a church. Over the last few weeks I have spent a great deal of time talking and praying with pastors who are doing their best, under God, to lead their churches through this crisis time. While these faithful pastors are working to help God's people, we should also be thinking about how God's people can help God's pastors. Remember, we are all in this together!1. Be PrayerfulThe most effective use of our words is always in talking to the One who can do something about it! In Hebrews 13 we are encouraged to "remember…follow…obey…and submit" to spiritual leaders (Hebrews 13:7, 17). However, one of the most overlooked requests in the passage is the key to all of the others: "Pray for us" (Hebrews 13:18). If ever there was a time to intercede for your pastor and help to carry the load in prayer, it is now.2. Be PatientEvery under shepherd is being called upon to make difficult decisions. The shepherd's job is to look out for the entire flock–and sheep often go in different directions! Know that we do not always have all of the information and give your pastor room to make decisions as God gives him definite direction.3. Be PositiveThere are enough naysayers in the world, people who focus on the negative and can only tell you what they do not like. By God's grace, don't be that person! Speak a good word and ask the Lord to make you an encourager.4. Be a ParticipantOver the last couple of months church members have been limited in their involvement. We must guard against becoming disconnected. Now is the time for faithful Christians to take their place alongside the pastor and do their part to help the church move forward. Be more than a spectator.Write your pastor an encouraging note this week. Do something nice for his family or send a kind text message. You never know how God may use you to help both him and the entire church.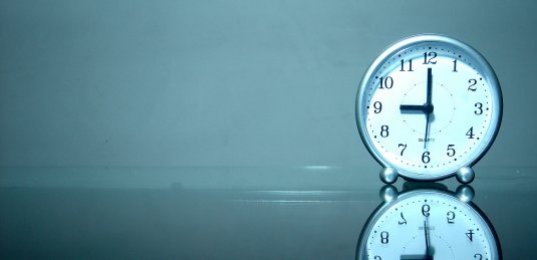 Scheduling Your Time for the New Year Have you ever found yourself thinking: "I wish I had more time?" When flying back home from the East Coast, I have sometimes had the ridiculous notion—"This is going to be an awesome day! I gain three hours flying home. I have twenty-seven hours today to get everything done." By the end of those days, I am glad the Lord, in His wisdom, only gave us twenty-four!The story is told of an old Norwegian who kept very careful notes of his life in a series of notebooks. On his eightieth birthday he pulled all of those notebooks off the shelf and began to compute his life. He was surprised to find that he had spent five of his eighty years waiting for people. He had spent six months tying neckties, three months scolding children, and eight days telling dogs to lie down and be quiet!Each week of our lives brings us one hundred sixty-eight hours. When someone complained to Ralph Waldo Emerson that they did not have enough time, Emerson responded with: "Well, I suppose you have all the time there is." According to reports, the average person spends fifty-six hours a week for rest and recuperation. We spend approximately twenty-eight hours for eating and personal duties. We use forty to fifty hours each week earning a living. That leaves us with thirty to forty hours every week to use as we please.May I challenge you in this New Year to set some goals with respect to your time for God. One wise man has said: "God has not bowed to our nervous haste nor embraced the methods of our machine age. The man who would know God must give time to Him."Now, I know that some of you reading this have tried New Year's resolutions in the past and have failed. We have decided we are going to lose fifteen pounds or read fifteen chapters in the Bible a day or memorize fifteen verses a week or stay out soulwinning until someone gets saved. Often, these types of numerical goals leave us frustrated and defeated.In 1 Corinthians 16, the Apostle Paul is letting some folks know that he has set some goals of "time." In verse five and following he writes: "Now I will come unto you, when I shall pass through Macedonia: for I do pass through Macedonia. And it may be that I will abide, yea, and winter with you, that ye may bring me on my journey whithersoever I go. For I will not see you now by the way; but I trust to tarry a while with you, if the Lord permit. But I will tarry at Ephesus until Pentecost." Notice that Paul is not focusing on what he would like to accomplish at these places—only that he is designating on his schedule some "time" for them.Look at your schedule—particularly those thirty to forty hours that are "left over." Set some goals for the year. How about spending fifteen or thirty minutes a day in Bible reading and prayer, an hour or two a week for soulwinning, ten minutes a day for Scripture memory, or perhaps a couple hours a week for some special family time. I will let you decide your priorities, but if they really are priorities, they are going to require some "time."When asked what he would do if he knew Christ would return in three days, Evangelist George Whitefield replied, "I would do just what I have scheduled to do." How will you schedule your time in 2020?