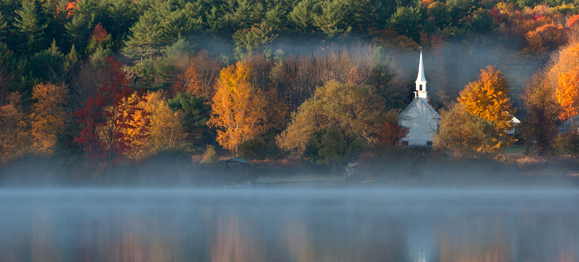 6 Characteristics of a Disciple-Making Church—Part 2 In the previous blog, we noted that while it is easy to give lip service to the Great Commission as the mission of the local church, it is also easy to get distracted from it. We saw that a disciple-making church is actually a Christ-centered church. Our goal is not so much size as it is health, and a spiritually healthy church will be centered around Christ and His mission.In part 1, we looked at the following three characteristics. (If you have not had a chance to read the previous blog, I'd encourage you to read it quickly here before reading further.)A Christ-Centered Philosophy—Our goal to seek the lost and train disciples must be biblical and Christ-centered, not fleshly and ego-centered.A Christ-Centered Motivation—Any motive less than the love of Christ will be unsustainable. A Christ-Centered Approach—We must give consistent and thorough gospel presentations with purposeful and biblical follow up. But what then? What is it like for a new Christian just saved through the ministry of a Christ-centered, disciple-making church? This is where the following three characteristics come in: 4. A Christ-Centered EnvironmentBut we were gentle among you, even as a nurse cherisheth her children: So being affectionately desirous of you, we were willing to have imparted unto you, not the gospel of God only, but also our own souls, because ye were dear unto us.—1 Thessalonians 2:7–8A new Christian should be welcomed into a church that is intensely loving and fully Christ-centered. They need people who will come alongside them and point them to consistent growth in Jesus.This is why at Lancaster Baptist Church, we place a lot of emphasis on the Sunday morning adult connection groups or Sunday school classes. These provide great opportunities for acceptance and growth in a setting that easily lends itself to both Bible teaching and relationship building. It's so important that young Christians be pointed to Christ and to His Word, rather than being surrounded by contentious, frustrated, bitter Christians. A new Christian needs time to grow and encouragement in grace.5. A Christ-Centered DiscipleshipAnd when they had preached the gospel to that city, and had taught many, they returned again to Lystra, and to Iconium, and Antioch, Confirming the souls of the disciples, and exhorting them to continue in the faith, and that we must through much tribulation enter into the kingdom of God.—Acts 14:21–22Discipleship is not a series of ten lessons. It is a life-long decision of daily following Christ. The very emphasis of the word disciple—follower—suggests that our focus is on Christ, not on ourselves or others.So at Lancaster Baptist Church, our goal in our discipleship curriculum is that we are pointing new Christians to Jesus through the series of one-on-one mentoring meetings. We want to help them establish a strong, daily walk with Christ and to become grounded in the foundational doctrines of His Word. In short, we want to point them to Christ—the living Word through the pages of His written Word.6. A Christ-Centered Pulpit MinistryFor the preaching of the cross is to them that perish foolishness; but unto us which are saved it is the power of God.—1 Corinthians 1:18Biblical preaching is primary in discipleship. It is foundational for establishing doctrine, reinforcing doctrine, and encouraging the disciple's faith and continued growth.And this is not just true for new disciples of Christ. Preaching is vital for all Christians.For these reasons, a disciple-making church has Christ-centered preaching. There may be illustrations, and there should definitely be applications. But the core message should always be the Bible—not opinion or fluff. When God's Word is preached, Christ is exalted, for He is the living Word. In part 1, I mentioned that a disciple-making church is a Christ-centered church. But the reverse is also true. A Christ-centered church will be a disciple-making church. In fact, a church that is centered on anything or anyone other than Christ may produce converts, but it will not produce disciples. From gospel-driven philosophy and motives to an others-focused outreach and church environment, to a biblically-grounded discipleship and pulpit ministry, it must all be centered around Jesus.This is the kind of church that produces fully-committed followers of Christ.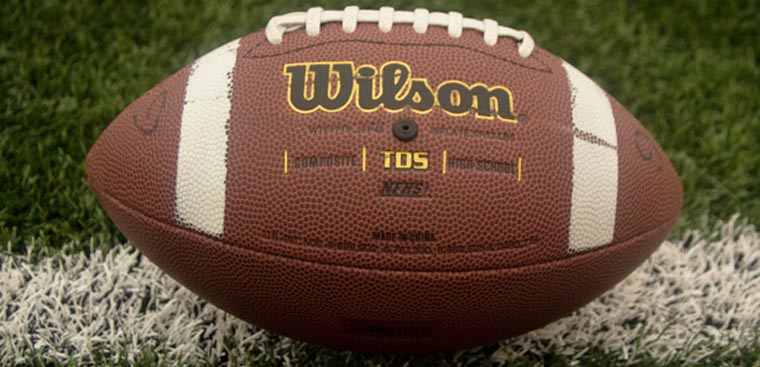 This past week, Urban Meyer, legendary football coach of The Ohio State University, announced his retirement. Meyer had won more than 90 percent of his games as the Buckeyes' head coach, including all seven of his games against rival Michigan. He had won three Big Ten championships and the 2014 national championship. In addition to his success at Ohio State, Meyer had won two other national championships while coaching at Florida, and his 186-game win total over 17 years is higher than any other FBS coach over the same period of time.So, why resign now? There were several reasons—the most dominant being that of Coach Meyer's health. Meyer revealed in October that in 2014 he had surgery on a cyst in his brain that causes stress-related headaches. The symptoms of those headaches were visible this past fall during some of Ohio State's games when Meyer frequently wore pained expressions on his face and at one point collapsed on the sideline.Though Meyer did not draw a straight line between his stress-related headaches and his suspension that occurred earlier this year, he did say that the suspension also contributed to his decision to retire. Ohio State put Meyer on leave in early August while investigating reports that he had mishandled allegations of domestic violence and other inappropriate behavior made against former assistant Zach Smith in past years. The school suspended Urban Meyer for the first three games of the season after finding he failed to live up to the standards of the university and did not tell the truth when asked about those allegations at a Big Ten media event in July. Meyer said that he believes the suspension will have some lasting impact on his legacy.Urban Meyer leaves the Ohio State program strong, and the future of football at OSU is bright, though Meyer himself leaves, at least to some degree, bruised and blemished. Several points are worthy of consideration for those of us who are involved in ministry.Remember the SabbathWhen Meyer left Florida to take a year off before going to Ohio State, he said that it was a time of reflection when he had to ascertain his priorities. He determined to make family more important than football, something he had not previously done.There is no denying that the constituents we serve never fully understand the pressures that leaders are under—the pressure to succeed, the pressure to always be there, the pressure to always be professional when reviled by inside and outside sources.And to deal with these pressures, leaders have to take time away and off. Whatever is most therapeutic for you—whether it is yard work, sitting in a cabin with a book, hunting, fishing, preaching out—do it! You will be criticized for it. You will be called lazy for doing it. And you will always feel like there is no convenient time for it. But go see a ball game with your son, get away with your wife, take your daughter shopping. Do it!I have heard preachers say, "The devil never takes a vacation." True, but you are not trying to be like the devil. You are trying to be like the Lord. And He took a Sabbath.Remember the SourceI have a pastor friend who is an avid fan of Michigan, and understandably, he hates Ohio State. If Urban Meyer would have duplicated the feeding of the five thousand, my friend would tweet, "Urban Meyer takes little boy's lunch." There is no denying that we have enemies, and these enemies will never be able to be pleased by anything that we do.Urban Meyer was strongly criticized for the way he handled Zach Smith, but my hope is that no leader would be handed such an unwinnable situation. Are there things that Coach Meyer could have done better? Of course, there are! But I hope that we never become proficient at handling disciplinary situations, for that would necessitate we have an abundant amount of them. Of course their hopeful rarity is not an excuse to mishandle them—there may be times when we need to seek counsel on how to handle them.All too often stress is caused in our lives by the armchair quarterbacks who have never taken the field, but are absolutely certain they know the best way for us to lead the team. This is not to say that we cannot learn a germ of truth in even the most destructive criticism. It is to say that we cannot allow the destructive critic to get into our minds and eat us alive. Always consider the source of the criticism.Remember the ScriptureThe Bible tells us that, "David encouraged himself in the Lord." God's Word is filled with multiple promises for every emotional struggle of life. God gives peace! And we must allow ourselves to be filled with God's peace even when the media critics are field dressing our leadership style. At times, all of us need to go back to the Bible and encourage ourselves again in the Lord.In the ultimate analysis, the Lord is the final judge of our ministries. Other coaches, irate fans, and wealthy boosters are not primarily where our ear is bent. It is bent to the One whose, "Well done," means the most—the Lord Himself. The fear of man brings a snare, but the fear of the Lord is the beginning of wisdom.As an Ohio State fan, I am very appreciative of Urban Meyer's contributions. I trust that his retirement will give him the sabbatical time, the stress release, and the spiritual reflection that he needs. And may I, in turn, learn from the strengths and weaknesses of our legendary coach.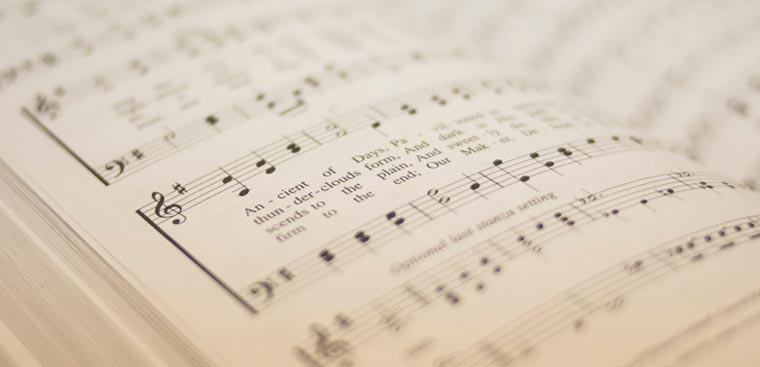 Let me begin by saying I am young in the pastorate, and some would quickly point out that I have no business attempting to share counsel about music in the church. I am somewhat of an enigma because I am soon to be fifty years old, but I have only been a pastor for less than seven years. So I am an older guy with very little experience in the pastorate! My goal is to be biblical in these thoughts!With that in mind, here are five truths that have been helpful in our ministry.1. The Purity of the Vessel Is PrimaryLet the word of Christ dwell in you richly in all wisdom; teaching and admonishing one another in psalms and hymns and spiritual songs, singing with grace in your hearts to the Lord.—Colossians 3:16Wherefore the Lord said, Forasmuch as this people draw near me with their mouth, and with their lips do honour me, but have removed their heart far from me, and their fear toward me is taught by the precept of men:—Isaiah 29:13This people draweth nigh unto me with their mouth, and honoureth me with their lips; but their heart is far from me.—Matthew 15:8Even while singing, the singer's heart may be many miles away from the words on his lips! We would do well to ask the question, "Do they see Jesus in me?" When the vessel is pure, the song can then be pleasing to our holy God!2. The Date of the Selection Is Not a DisqualifierSing unto him a new song; play skilfully with a loud noise.—Psalm 33:3And he hath put a new song in my mouth, even praise unto our God: many shall see it, and fear, and shall trust in the LORD.—Psalm 40:3O sing unto the LORD a new song: sing unto the LORD, all the earth.—Psalm 96:1O sing unto the LORD a new song; for he hath done marvellous things: his right hand, and his holy arm, hath gotten him the victory.—Psalm 98:1I will sing a new song unto thee, O God: upon a psaltery and an instrument of ten strings will I sing praises unto thee.—Psalm 144:9Praise ye the LORD. Sing unto the LORD a new song, and his praise in the congregation of saints.—Psalm 149:1Sing unto the LORD a new song, and his praise from the end of the earth, ye that go down to the sea, and all that is therein; the isles, and the inhabitants thereof.—Isaiah 42:10And they sung a new song, saying, Thou art worthy to take the book, and to open the seals thereof: for thou wast slain, and hast redeemed us to God by thy blood out of every kindred, and tongue, and people, and nation;—Revelation 5:9And they sung as it were a new song before the throne, and before the four beasts, and the elders: and no man could learn that song but the hundred and forty and four thousand, which were redeemed from the earth.—Revelation 14:3There seems to be some validity to singing new songs! There may be some (I say this "tongue-in-cheek") who will be in a corner with arms crossed and a scowl on their faces as Revelation 14:3 becomes reality!It is certainly true that every song was once new! On the other hand, older songs that are in hymnbooks have arrived there through longevity associated with quality. They have survived because of their brilliance!3. The Excellence of the Delivery Is EssentialAnd it came to pass, when the priests were come out of the holy place: (for all the priests that were present were sanctified, and did not then wait by course: Also the Levites which were the singers, all of them of Asaph, of Heman, of Jeduthun, with their sons and their brethren, being arrayed in white linen, having cymbals and psalteries and harps, stood at the east end of the altar, and with them an hundred and twenty priests sounding with trumpets:) It came even to pass, as the trumpeters and singers were as one, to make one sound to be heard in praising and thanking the LORD; and when they lifted up their voice with the trumpets and cymbals and instruments of musick, and praised the LORD, saying, For he is good; for his mercy endureth for ever: that then the house was filled with a cloud, even the house of the LORD; So that the priests could not stand to minister by reason of the cloud: for the glory of the LORD had filled the house of God.—2 Chronicles 5:11–14From appearance to performance, excellence was on display! "Winging it" may sound real, but it can be lacking in excellence. "Whatsoever thy hand findeth to do, do it with thy might!" Interestingly, the glory of God arrived after the excellence was on display!4. The Critique of the Writer Is Not CompulsoryAlthough I do not advocate for completely disregarding the source of our music, it is worth observing that some of our favorite hymns were written by those who would never be asked to speak in our churches. Their songs have been preferred because of the beauty of the words, but the writer and his or her doctrinal beliefs are not always identical to ours! It has been said and bears repeating that the greatest songwriter of all time (David) was an adulterer, liar, murderer, and polygamist!5. The Direction of the Praise is a DistinguisherColossians 3:16 indicates that we are to sing "to the Lord." When our singing is to bring praise to our name, we have lost our purpose! The goal is to draw people closer to God with prepared hearts for the preaching of God's Word.We should pray more often than we criticize! It is not easy to prepare and sing publicly! Pray that every service is marked by songs that lift the name of Jesus and glorify His great name!To God be the glory!Unto Him be glory in the church by Christ Jesus throughout all ages, world without end. Amen.—Ephesians 3:21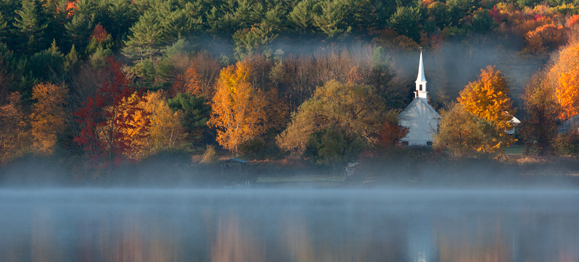 6 Characteristics of a Disciple-Making Church—Part 1 The Great Commission of Christ is to share the gospel and make disciples.Go ye therefore, and teach all nations, baptizing them in the name of the Father, and of the Son, and of the Holy Ghost: Teaching them to observe all things whatsoever I have commanded you: and, lo, I am with you alway, even unto the end of the world. Amen.—Matthew 28:19–20Sometimes I paraphrase it, "go, win, baptize, teach."Yet, as clear as this commission—this mission statement of the local church—is, it is easy to become distracted.Sometimes if we honestly ask, "Are we really making disciples, or just superficial converts?" the answer may be uncomfortable.In a day of comfortable Christianity, testimonies like the Apostle Paul who was stoned and left for dead and then the very next day went on to preach in the next city (Acts 14:20–22) are unheard of. We need renewed tenacity in reaching and building people from the Word of God.Jesus spent approximately half of His three years of public ministry purposefully investing in training twelve leaders—making disciples.A disciple-making church, then, will be a Christ-centered church.What are the characteristics of a disciple-making church?1. A Christ-Centered PhilosophyFor the Son of man is come to seek and to save that which was lost.—Luke 19:10Jesus came to seek the lost. A Christ-centered church will actively, passionately, and purposefully seek to reach people with the gospel.This will not be a side goal; it will be a consuming mission from the pulpit to the pews.But it doesn't stop there. A Christ-centered church will put a priority on training disciples (2 Timothy 2:2) and teaching people to share their faith. The goal of the Great Commission has never been that the pastor and a few especially-committed Christians share the gospel. It is that every Christian would share the church's God-given mission to reach the world with the gospel.2. A Christ-Centered MotivationFor the love of Christ constraineth us; because we thus judge, that if one died for all, then were all dead:—2 Corinthians 5:14If our motivations as spiritual leaders are fleshly, new disciples will not bear spiritual fruit.Motives make a difference, and ours must remain the grace of God (2 Timothy 2:1), the love of God (2 Corinthians 5:14), and the Word of God (Acts 20:32).3. A Christ-Centered ApproachMoreover, brethren, I declare unto you the gospel which I preached unto you, which also ye have received, and wherein ye stand…For I delivered unto you first of all that which I also received, how that Christ died for our sins according to the scriptures; And that he was buried, and that he rose again the third day according to the scriptures:—1 Corinthians 15:1, 3–4Making disciples doesn't end with making converts, but it does begin there. To lead people to Christ—not just to ourselves or to repeating a prayer—we must be committed to consistent and thorough gospel presentations.When someone then makes a profession of faith, we must nurture their faith in the Lord and help them become grounded in biblical doctrine. This is why at Lancaster Baptist Church, we make consistent follow up after salvation a strong priority.From the time a person is saved until they are a faithful, growing member of our church, the soulwinner and adult Bible class leader work together to encourage steps of obedience and growth including baptism, enrollment in an adult Bible class, attending a new members class, and enrollment in our discipleship program. The goal of all of this is to help them become grounded in their personal relationship with the Lord.A Christ-centered, disciple-making church is the New Testament pattern. But it doesn't happen accidentally. It takes leaders and members who are individually Christ-centered and committed to His Great Commission, motivated by His love, and consistent in their biblical approach to leading people to Christ.In part 2, we will look at three more characteristics of the Christ-centered church that relate to the church's culture and environment for growth.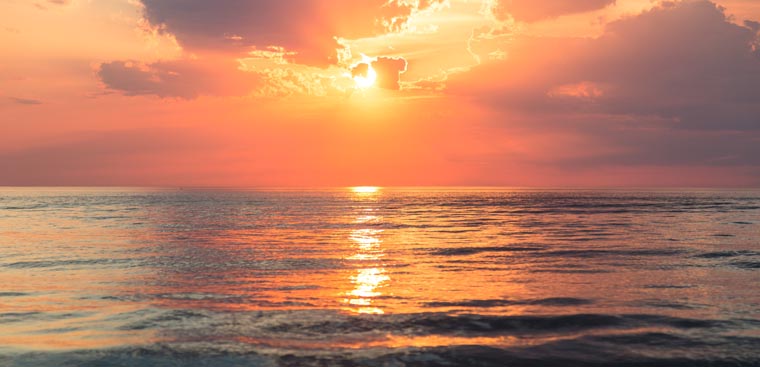 4 Truths I Have Embraced during My Transition into the Senior Pastorate On June 17, 2018, Harvest Baptist Temple of Medford, OR, celebrated forty-one years of ministry. It was also the day that the founding pastor, Dr. Bob Gass, entrusted the heritage and history of that ministry to me. For us, it was a historic event. By the grace of God this was the first senior pastor transition in a forty-one year history.Although it is my desire to wait another thirty years or so until the next transition, I learned that there are truths of preparation that I must embrace even now before the next transition. Preparing to transition is more about dependence than preparation. It begins and ends with a total dependence on God. There are four major areas of dependence I learned during the transition that I have immediately embraced.1. Dependence on PrayerI have four children and every day since we first found out that my wife was pregnant with our first child, I have prayed for their future spouse(s). Since June 17, 2018, I have faithfully prayed for the next senior pastor of Harvest Baptist Temple. Obviously, I don't know who that is, but the absence of a specific name from my prayer doesn't hinder me from praying for my children's future spouses. The same is true with my church; the absence of a specific name shouldn't hinder me from praying for Harvest's future pastor(s). You may be starting a pastoral ministry or in the twilight of a pastoral ministry. It's never too late to start and commit to praying for the next man.2. Dependence on PowerEvery day of my life I depend on the power of the Holy Spirit for guidance and direction. Why should a major transition be any different? Psalm 37:23 says, "The steps of a good man are ordered by the Lord: and he delighteth in his way." Psalm 32:8 says, "I will instruct thee and teach thee in the way which thou shalt go: I will guide thee with mine eye."If I rely on God's power and guidance to live a life of sacrificial service everyday of my life… If I rely on God's power and guidance for unction for every message I preach… If I rely on God's power and guidance for every decision in the day to day operations of the ministry, then should I not rely on God's power and guidance for the next transition? God already has a man; I just have to get in the path of the will of God and get my pride and self out of the way of the will of God in order to be totally dependent on His power and guidance through the transition.3. Dependence on PromiseThere are no more sure words than these, "The promises of God are sure." If God is limited by His Word, then every Word spoken by God is sure. God has promised by His own words to perpetuate His church. It was Jesus who said, "I will build my church; and the gates of hell shall not prevail against it." If Jesus made that statement, then He alone is fully responsible for the perpetuation of His church.We can do all we want to prepare, plan, and prosper a transition, but it is the Lord's work. His blessing is absolutely essential. Even while understanding this truth, it is prudent for a pastor to always keep his eyes open for the next potential pastor. Maybe it is someone in the family, but don't put parameters on the Lord. It could be someone that you have followed through the years that you have seen grow in pastoral ministry. It may be that current "problem" child in children's church… you never know who the Lord will choose to use.4. Dependence on ProvisionGod always provides. Where there was Moses… there was Joshua. Where there was Elijah… there was Elisha. I'm reminded of the name Abraham called the place where he was called to sacrifice Isaac (Jehovah-Jireh "God, my Provider"). God provided a ram to take Isaac's place as a sacrifice. God provided the Lamb to take our place as a sacrifice. If God can provide the Lamb, then God can provide a man. Hudson Taylor said, "God's work done in God's way will never lack God's supply."Since it is ultimately the Lord's work, then the Lord will supply. It's sad that while we are willing to trust the Lord with the future of our eternity, sometimes we struggle to trust the Lord with the future in our earthly ministry. If God can be trusted to secure our eternity, then God can be trusted to secure our today. This includes provision in transitions for the ministry and the future of the ministry that He has called us to.Transition is just another opportunity to depend on God. Dependence on God is faith in God and "...without faith it is impossible to please Him." We must be diligent and keep our eyes open, but our sufficiency in transition is directly related to our dependence on God. 2 Corinthians 3:5 reminds us, "Not that we are sufficient of ourselves to think any thing as of ourselves; but our sufficiency is of God."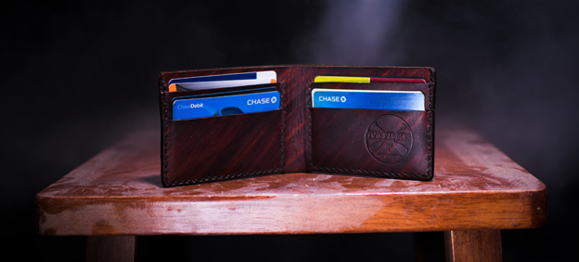 10 Practical Steps to Eliminate Debt According to statistics from 2018, Americans owe 26 percent of their income to consumer debt with the average American spending 10 percent of his or her monthly income on non-mortgage debts. And although average income is increasing, American consumers are buying more and increasing their debt.If you're in debt, you know the weight it is. And going into Christmas, with its added expenses, probably isn't your favorite time to think about it.Consider for a moment, however, what it would be like to not have debt. What if you were headed into Christmas with any money you are currently paying on loans freed toward random generosity? What if you were regularly saving toward yours or your children's future.Think that's not possible?Getting out of debt is actually simple. I didn't say easy, because it's usually not. But it is pretty straightforward.Here are the steps I've shared with people in our church who have asked for counseling regarding debt:1. Make a Commitment before the LordIf your plan to get out of debt is anything less than total commitment, you are unlikely to get out. Remember that everything you have belongs to God (Psalm 24:1), and that even the ability to make money comes from God. Begin with a commitment to Him that as a steward of His resources, you want to be free to use them as He directs—not as determined by your creditors.2. Seek AccountabilityReach out to a Christian friend (who is not also struggling with debt) to share your commitment to get out of debt. Ask them to pray for you. Share with them the steps you will be taking, and ask them to keep you accountable. Depending on your current spending habits, this accountability may be anything from a request that they just periodically ask you how it is going to asking if you can give them a weekly report regarding if you are staying on track with the steps noted below. That last suggestion may seem extreme, but most people will need something somewhere in between those.3. Pay God FirstRobbing God to pay human creditors is foolish when you remember that's what you're doing. Don't begin your path out of debt by cutting back on tithing or giving. In fact, if you have not yet started tithing, I still recommend that you start here. God clearly instructs us to give to Him—in both the Old Testament (Malachi 3:8–10) and the New Testament (1 Corinthians 16:2). Furthermore, He promises to provide for our needs when we give (Philippians 4:18–19). So start here, and don't look back.4. List All You Owe and All You EarnWhen it comes to debt, ignorance is not bliss, and knowledge is power. It may feel overwhelming, but if you don't know how much you owe, you won't be able to form a solid plan to pay it off.List every loan or debt individually with the monthly payment next to it. Add the total of monthly payments up. This is your monthly expenses toward debt.Next, list your regular monthly expenses. This would include everything from bills to groceries. (Be sure to include prorated amounts for expenses like car insurance or registration, which you may not pay monthly.) Add your monthly expenses and your monthly debt payments together.Finally, list all regular sources of monthly income.If you earn less than your current list of expenses and minimum loan payments each month, you will need to either cut your spending or increase your earning. Even if your expenses and earnings are equal, any amount you are able to offset those, either by cutting your spending or increasing your earning, will allow you to put more toward paying off your debt and help you get out that much faster.5. Set up a Payment PlanWhile paying the minimum loan payment on all bills, add a little extra above the minimum to your payment on the smallest bill. After that bill is paid off, apply everything you were paying on that bill toward the principle of your next smallest bill. When that one is paid off, continue to the third smallest bill. By the time you are two or three bills in, you will be making significant payments toward the principle of each bill you are paying off.6. Add No New DebtAs simple as the plan I just described is, the most common reason it doesn't work for people is that they have not quit adding new debt. Don't sabotage your efforts by doing this. Adjust your budget if you have to (and you may find you need to), but always remember that if you earn less than your expenses, you will have to spend less or earn more. You can't spend more than you earn and expect to get out of debt.7. Have a SaleThe idea is to make an extra burst of income which you can apply to the principle on your smallest loan to help jumpstart the process. This may be a yard sale, or it may be listing a few higher-value items online that you already own and don't use or need. You may want to consider doing this more than once to give you extra traction.8. If Necessary, Contact Credit HoldersYou may need to reach out to your creditors to negotiate a lower monthly payment, explaining your commitment to pay off all of your debts. Keep in mind, however, that they are unlikely to lower the interest rate—so a lower monthly payment means you will pay more in interest over time.9. Stick to ItEven the best plan only works if you use it. And because getting out of debt doesn't happen the moment you make that first commitment to do it, it takes a continuing effort to continue. Galatians 6:9 certainly applies here: "And let us not be weary in well doing: for in due season we shall reap, if we faint not."10. Increase Savings When Debts Are PaidWhen you pay off that last debt, give thanks to God and celebrate! If you have been living with extreme thriftiness, you may want to relax that just a little—perhaps budgeting for an occasional meal or discretionary expenses. But rather than shifting now toward complete indulging with the extra money you've saved, use it to give more generously to the Lord's work and to others and to increase your savings for retirement and your family's future needs.God blesses us in so many ways. Avoiding or getting out of debt is ultimately not about us—it is about being good stewards of the gifts He has given us.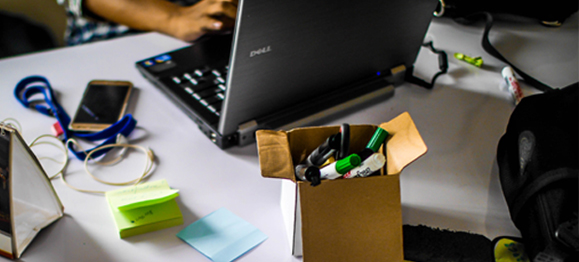 Do you ever begin a new week with a pile on your desk? Scraps of notations from Sunday. Left over to dos from last week. Started projects. Unanswered emails. And on top of all of that, the needs and responsibilities of the coming week.Sometimes it's challenging to know where to begin.Sometimes all you can see is a mess.I'm always captured by the clarity and purpose of Jesus' statement, "I must work the works of him that sent me, while it is day: the night cometh, when no man can work" (John 9:4). Any committed Christian wants his or her life to be invested in doing the will of God. But on any given day, we struggle to know exactly what "the works of Him that sent me" are for that day.Ultimately, we gain this clarity the same way Jesus did—by spending time with the Father.But from there, how do we handle all the loose ends and demanding items calling for our attention? How do we deal with what just feels like an undefined mess in front of us? I've found that the best way through is to start with a plan. Here is the plan that helps me:1. CaptureGather all the pieces—handwritten lists, assignments, text messages, Post It notes, emails, etc.—into one place. It's hard to tackle unidentified outcomes. Gathering them together can feel overwhelming, but it is also freeing once you get your mind around what you actually have.2. ClarifyYou may not be able to do everything you captured. But you need a way to decide what is important and what is just noise. The best way I know to clarify is to divide by my roles. I list out the following roles and filter my captured list through them.HusbandFather/GrandfatherPastor/TeacherCollege PresidentCounselorFriendThis is also where you determine what is merely urgent and what is actually important. Sometimes the most important projects aren't urgent in the sense that others aren't pressing us to finish them, but they are important in that they are part of our core God-given responsibilities.3. PrioritizeWhat needs to be done first? Prioritizing tasks by A, B, and C gives perspective for progress. Sometimes C-level tasks are easier or can be completed more quickly, but if we spend our day doing them, we often don't have greater progress toward fulfilling our real responsibilities at the end of the day than we did at the beginning.4. EngageWe can make lists and plan all day long, but if we don't put action somewhere, we won't make progress. One of the deceptions of feeling overwhelmed is that it seems everything must either be done at once or not at all. Taking a step of action toward a real priority, can help break that sense of helplessness. Make it your goal to do something each day toward each level A priority.5. ReflectSet aside time each week (or for more pressing seasons, each day) to evaluate. Look at what has been done, what should be deleted from your list, and what you should delegate to someone else. I try to re-write my to-do list at least weekly as part of this process. It helps me keep from developing a snowballing list that is increasingly out of my control and forces me to make clarifying decisions by my roles.Of course, this is an ongoing process. It requires tenacity and diligence to stay focused on your God-given roles and to do the priority item in each. But taking the time to capture and clarify helps make this a process of progress rather than simply a cycle of defeating actions.
An important facet of communication is the ability to teach. The Bible speaks much of teaching:Go ye therefore, and teach all nations, baptizing them in the name of the Father, and of the Son, and of the Holy Ghost.—Matthew 28:19And he began again to teach by the seaside: and there was gathered unto him a great multitude, so that he entered into a ship, and sat in the sea; and the whole multitude was by the sea on the land.—Mark 4:1And daily in the temple, and in every house, they ceased not to teach and preach Jesus Christ.—Acts 5:42These things command and teach.—1 Timothy 4:11That they may teach the young women to be sober, to love their husbands, to love their children,—Titus 2:4And he gave some apostles; and some, prophets; and some, pastors and teachers.—Ephesians 4:11Whether in Sunday school class, lessons, or teachers' meetings, you will need to be able to teach. D. L. Moody said, "If you are going to be a public speaker, train yourself for that." A seasoned public speaker once gave some wise advice by saying:Stand up to be seen.Speak up to be heard.Sit down to be appreciated.Here are some suggestions for teaching Sunday school:1. Do Not Teach Too LongSomeone has said, "The mind cannot comprehend any more than the seat can endure." This applies to any public speaking. Spend time in preparation so you can teach your subject and then sit down. Do not repeat phrases because you run out of things to say. A guest speaker at my college graduation spoke sixteen minutes, but what a message it was! Graduates are still talking about it.2. Use Visual Aids When AppropriateThese can be used in lessons as well as sermons. Someone has said that the mind remembers ninety percent of what the eyes see and only ten percent of what the ears hear. I once saw a preacher use a rock and a jar of sand when preaching about the wise man who built his house upon the rock. If it fits in, use it.3. Learn to Use "Attention Getters"A person's attention span is only five to seven minutes, then there is a lull in his attention. Children's attention spans are only two to three minutes. To help change a student's life in a lesson, you must keep his attention. It takes work, but it can be done. Watch great teachers to see what they do to hold student's attention. I have noticed teachers using the following methods, which work well:Moving around the classroomFluctuating your voice: Talking loud at times and soft at other times keeps attention.Accelerating your voice: Speaking slowly or quickly and articulating words helps people concentrate on what you are saying.Clapping your hands: During parts of the lesson when you see you are losing attention, clap your hands once, or several times.Pointing your finger: This is done in directions and not at individuals.Silence: People fear silence. When needed, stop for several seconds or until everyone is looking.Staring at an object: People stop their daydreaming and wonder what is so interesting about the object.Humor: When in good taste, a funny story or being humorous can keep attention.Holding an object: Taking your glasses off, taking out a handkerchief, holding keys, etc., gets people to look and see what you are doing.Illustrations: Charles Spurgeon said that illustrations are windows with which to look into truth. Personal or biblical illustrations usually produce the best results.Ask the congregation to answer you out loudCatchy Titles: Here are some examples: The Poor Rich Man, The High Cost of Low Living, Why You May Not Like Heaven, When John Saw Me in Heaven, The Man with Better than 20-20 Vision;Be excited about your subject: If you are applying the truth you speak about to your own life, others will know. Let the Bible be exciting and practical.Description: Colorful words, adjectives, and a vivid imagination can make any Bible truth or story come alive to the listener.Eye contact: Look at people's eyes. Let them know your lesson is to them and not to the back wall.Role play: Ask the students to help you act out the story.The greatest compliment you can receive concerning your teaching is for people to say, "Every time you teach, I go home with something new I have learned.'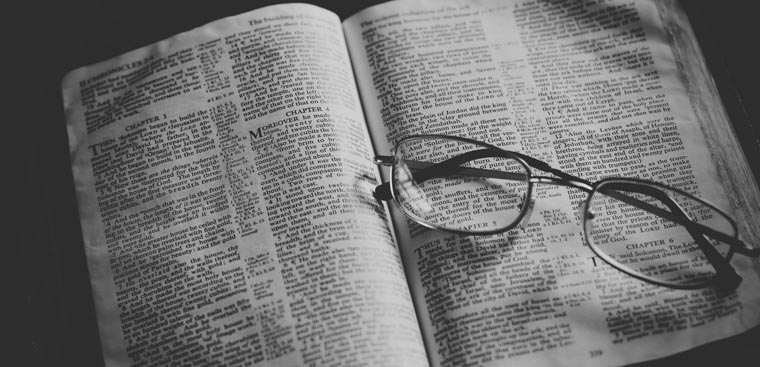 3 Tips for Doing Word Studies I remember well the first Bible word study I ever did. It was an easy word. I already knew what it meant…or at least I thought I did. On that day one word opened up one of the greatest principles in Scripture to me. The word is found in 1 John 1:9, "If we confess our sins, he is faithful and just to forgive us our sins, and to cleanse us from all unrighteousness."A world of truth is found in that verse. A world of truth is found in one word: confess.I imagined as a very young man that confess meant to plead with God, to convince the Lord that I was sorry, to beg for His forgiveness. But that is not at all what the word means. It is much simpler—and much more wonderful!Confess means: "to say the same thing." Own it. Accept it. Call it what God calls it. "Adam, where art thou?" God is not looking for information. He wants you to agree with Him. And the moment you do, His forgiveness and cleansing are yours!He forgave you at Calvary. He wants to cleanse you more than you want to be cleansed. And He is always faithful. You can't persuade Him to forgive you by your words and you don't have to. It is already in His heart. He is only waiting until the truth of His Word is in your heart. He wants you to say it.I still remember the joy of my personal discovery. Through the years I have rejoiced again and again as I have shared it with others. It never gets old.But that is not the point of this article. It is just an illustration of it…Paul wrote, "All scripture is given by inspiration of God, and is profitable" (2 Timothy 3:16a). Jesus said, "Man shall not live by bread alone, but by every word that proceedeth out of the mouth of God" (Matthew 4:4).All Scripture. Every word. It is my conviction that God has inspired and preserved every word of Scripture, and the very words. Nothing is there by accident. God doesn't use fillers. It is all for us!I want to challenge you to dig into the actual words of the Word. Don't be content with skimming the surface. Refuse to stop with a general idea. Do not assume you know what it means—ask the Author! Study. Meditate. Pray. Seek to understand what God is communicating through His words.Here are a few practical suggestions:Pay attention to repetition. When God uses a word repeatedly (or sparingly) this is a word that needs careful examination. It is a word God is emphasizing.Pay attention to definition. You don't have to be a Greek or Hebrew scholar to study the root meaning behind a word. While a dictionary is helpful, a Strong's Concordance would be much better. We must not impose current meaning on God's words. What was God's intent?Pay attention to progression. Remember that Scripture was given as a progressive revelation. Take note of the order in which truths are given in a passage. Compare the use of that word in one passage to its use in another place.So choose a word! Begin a personal Bible word study today. One word can make a world of difference in your life and in the lives of those around you.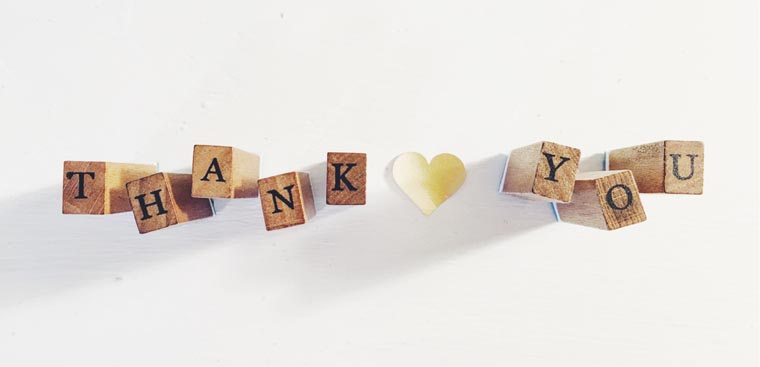 Gratitude Is the Gift that Keeps Giving The Bible tells us we are fearfully and wonderfully made. I believe this verse speaks of the amazing complexity and intricacy with which God created us. As a former student of anatomy and physiology, I have always seen the creation and creature as evidence of a Creator, and our wonderful Creator has bestowed upon us, not just life, but through our physical bodies, an amazing capacity and ability to enjoy life and the creation He has made.Consider the five physical senses God has given us. Sight is the sense God has given us that allows us to see the world and the beauty of creation. With our eyes, we gather information, appreciate the colors of sunsets and rainbows, wonder at the flowers around us, and are in awe of the mountains and stars above. Vision is a gift that adds so much to our world.Consider for a moment the gift of hearing. Through this sense, we can distinguish auditory vibrations in the world that allow us to hear what is going on around us. Through hearing, we can enjoy music and the sounds of laughter, communicate with others, and are able to distinguish a million sounds that fill our world each day. Of course, there is also the sense of touch. There is no replacement for the wonder of the gift of touch, the tactile ability to feel and perceive the world around us and the warmth and sensation it provides. Through touch, we can distinguish hot from cold, sharp from dull, textured surfaces from smooth. What a gift it is to play with a puppy, hold someone's hand, or to kiss the cheek of a baby. One of the sensory gifts we take for granted is the one we call our olfactory sense, or the sense of smell. Smell adds to our world just as much as our vision does. Of all our senses, smell is the one that is often the most deeply embedded in our memories. The fragrance of perfume, the aroma of chocolate chip cookies, and the smell of grandma's baking are things we often remember forever. Finally, there is the gift of taste. Of all the senses, this is the one that is probably the purest gift of them all. It is the one that is perhaps the least necessary but is given just to increase the pleasure, joy, and wonder of our world. We do not depend on the sense of taste the same way we do those of sight and hearing. We are acquainted with the tragedy of losing sight or being deaf. But, we don't think about people losing their sense of taste and how that might affect their world. However, if taste were lost, how much more bland and dull our world would be. All of these senses are truly amazing gifts and things we should never take for granted. But, the purpose of this article is not to give a biology lesson but a spiritual one instead. You see, our senses were given to us out of necessity. We need them to fully live and appreciate the world around us. Without them, our experiences and daily lives would be diminished.But, there is another gift that, if lost, can also greatly subtract from our world, and that is the gift of gratitude—the ability to appreciate and express thankfulness for all we can see, smell, touch, hear, taste and experience in this amazing world. We may not think of it this way often, but gratitude is not just a response of appreciation but also a gift we can utilize to get greater joy out of all of life's experiences. Our senses give us an awareness of the world, but gratitude can allow us to appreciate and enjoy the world and everything in it.Simply put, gratitude brings a greater joy and prosperity to our world. A plethora of research has proven that grateful people tend to be physically healthier, achieve more goals, have better relationships, have more positive attitudes about their jobs, and experience a greater degree of happiness in life. It is not so much that a good life makes one grateful, but that gratefulness makes a happy and good life.Lou Gehrig was one of baseball's greatest stars. He was the New York Yankees star first baseman who had a fabulous career, but who also was suffering from a life-crippling disease. Just months before he passed away, on a day when the Yankees were honoring him for his baseball accomplishments, Lou Gehrig did something very remarkable. He expressed gratitude.He took the microphone before him and began to express appreciation to the vendors who sold the hot dogs in the stadium, the ticket takers, the maintenance crew, and the stadium workers whose contributions made his illustrious career and salary possible. He understood they played a role in the success of his life. He then went on to say that he considered himself the luckiest man on the face of the earth. At a time when many people would have found a reason to be bitter, Lou Gehrig chose to recognize what had been given to him and be thankful for it. It is amazing that a man whose body was failing him still found happiness when many today who have so much more and earn ten times his salary cannot.Gratitude is the gift that helps us appreciate what we have and enriches our lives even if we are poor. It is the gift that brings so much good. Consider being more grateful, and it will change your world.By him therefore let us offer the sacrifice of praise to God continually, that is, the fruit of our lips giving thanks to his name.—Hebrews 13:15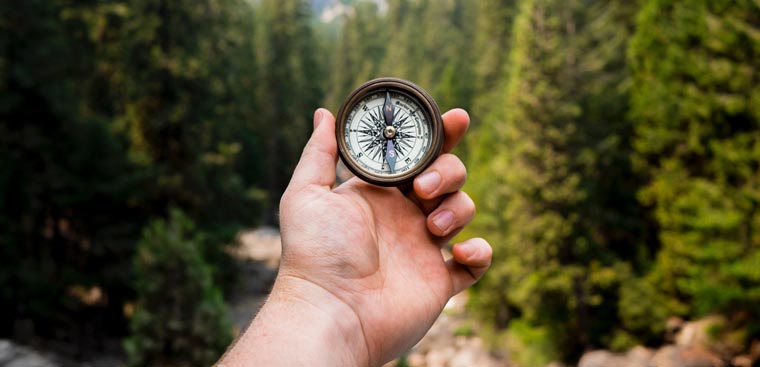 The hand of the diligent shall bear rule: but the slothful shall be under tribute.—Proverbs 12:24I have read many books on the subject of leadership. Each book brings a perspective on leadership from someone who has expertly led others and organizations. Each book has one or more valuable take-aways that have helped me in understanding and executing my role as a leader. The book of Proverbs describes many traits of good leadership. One of these traits is diligence: the ability of alert focus.1. A Leader Is One Who Is Industrious"The hand of the diligent shall bear rule." He works hard and is given to details. He is well-organized and constantly checks the progress of what he does. He is committed to completing a task and getting the task done as promised or scheduled. He is a model example of someone who can be trusted to get things done. He knows each day what the important things are that he should be doing. Warren Bennis said, "Managers do things right: leaders do the right things."2. A Leader Is One Who Has IntegrityPart of being diligent is being honest and truthful, and taking ownership in what you do, including your mistakes. A leader corrects his mistakes quickly. He apologizes if he is wrong. He fixes the problems that he or his subordinates created. He works at building and maintaining his credibility. He is above reproach in every area of life. He is honest with God, his wife, his children, his colleagues, and those who report to him. He is someone who is trusted all the time.3. A Leader Is One Who Has InsightPart of being diligent is having wisdom, foresight, and insight. "A prudent man foreseeth the evil, and hideth himself…" (Proverbs 22:3). Insight is looking ahead in your planning. Insight is reassessing what you are doing. Insight is asking questions about your performance from those you serve and those whom serve with you. A good leader seeks to reverse his weaknesses and to be at his best in his strengths. A leader with insight associates with other leaders who have insight. He has a vision for where he is going and is constantly updating that vision to be sure he is on target.4. A Leader Is One Who Has InitiativeBeing disciplined also means having initiative. Good leaders are not people who sit around waiting to do things: they are the first to volunteer. They are self-driven: leaders set out to do things. They don't have to be told what to do: they do it! Be a leader who executes well. Be the one who gets things done!5. A Leader Is One Who InitiatesA key factor in being a diligent leader is being in the front and leading the way. A good leader starts things and takes others with him. He is always in the lead. He is on the leading edge. He leads by being the first out of the starting block. He inspires others through initiation. He is progressive in the sense that he seeks be in the lead in everything he does.6. A Leader Is One Who Inspires"The hand of the diligent shall bear rule." He brings out the best in other people. He knows the way, shows the way, and goes the way. He is someone that people want to follow and imitate. He has passion about what he does and what needs to be done. He walks into a room, and others are ready to respond to his bidding.A leader who is going to succeed must be diligent. He must be focused, have faith, and be someone that followers will submit to.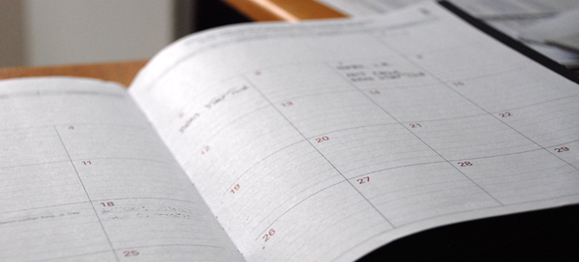 Every Sunday afternoon, I take time to review the previous week and plan the week ahead. It is a discipline that has been a tremendous help to me over the years in being proactive with my responsibilities.Sometimes, however, a well-planned week gets rearranged by an emergency or an all-consuming need. Changes of plans don't only happen to pastors. They happen to all of us at different times and in different ways. What do you do when you are in the midst of an already-full week and circumstances outside of your control slash through your schedule?1. Remember the Sovereignty of GodThis event may catch you by surprise, but it certainly didn't catch God by surprise. Remembering His goodness and sovereignty over your plans will help you to be flexible in setting your plans aside to meet the needs of others. Trust that He will give you grace, and remember that He knows the details of how this change will affect the rest of your schedule.Trust in the Lord with all thine heart; and lean not unto thine own understanding.—Proverbs 3:52. Remember Others Who Are HurtingIt's easy to get so caught up in how unplanned events or emergencies affect our schedules that we forget to give genuine compassion and practical care to those around us whose entire lives were just turned upside down because of tragedy.Rejoice with them that do rejoice, and weep with them that weep.—Romans 12:153. Remember to Give Thanks for Unsought OpportunitiesI remember when our grandson, Chandler, was in the hospital some time ago how many people with open hearts we were able to share the gospel with. Chandler's days in PICU certainly weren't in my schedule, but I thank the Lord for people saved or in some way touched with the love of Christ because of them.If God has sovereignly allowed your plans to be changed, you can rest assured that He is giving you opportunities to minister in ways you hadn't planned—opening doors you couldn't have opened.And…they assayed to go into Bithynia: but the Spirit suffered them not…. And a vision appeared to Paul in the night; There stood a man of Macedonia, and prayed him, saying, Come over into Macedonia, and help us.—Acts 16:7, 94. Remember to PrayPray for grace to be a minister of God's love. Pray for those who are hurting. Pray for Christ to be magnified. Pray for people to be saved. Don't get so caught up in the frenzy of this urgent moment that you neglect the most powerful resource on earth—prayer.Pray without ceasing.—1 Thessalonians 5:175. Remember to Seek the Filling of the Holy SpiritWithout the power of God, our best efforts to serve others fall flat. With His enabling, we are able to give the comfort of God and the gospel of Christ.And be not drunk with wine, wherein is excess; but be filled with the Spirit;—Ephesians 5:18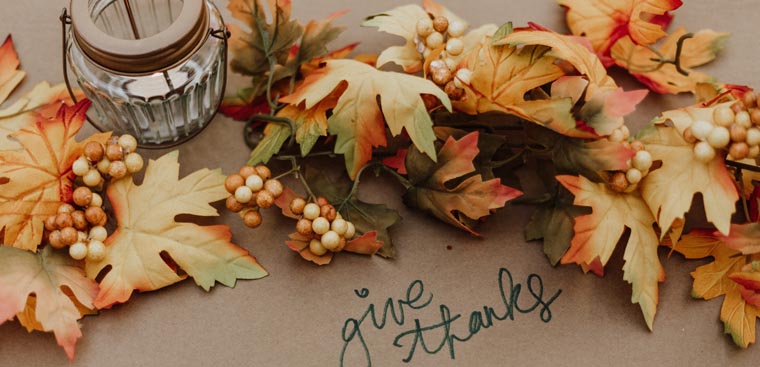 We give thanks to God and the Father of our Lord Jesus Christ, praying always for you,—Colossians 1:3Thanksgiving Day, made a national holiday in 1863 by President Abraham Lincoln celebrates the feast the Pilgrims held after their first successful corn harvest in 1621. What many Americans fail to remember is that Thanksgiving is not just about being thankful—it's about being thankful to the one true God.One of the Pilgrims, Edward Winslow, wrote a letter before the feast to let a friend know of the successful harvest, and he had this to say: "These things I thought good to let you understand... that you might on our behalf give God thanks who had dealt so favourably with us."There is an ongoing deliberate attempt to secularize American holidays, so many of which were established with the sole purpose of praising our Lord and Saviour. This Thanksgiving, before we settle down to relax, let us be the beacon of light for our friends and families and remind everyone we know of the true reason for Thanksgiving—saying thank you to God for all the good things He has done for each and every one of us.The Bible reiterates the importance of giving thanks all throughout Scripture.First, we should be thankful for our salvation in Jesus Christ. If all the world as we know it ceased this very moment, and all you had was Jesus, that would be enough.Second, we should be thankful for the countless blessings that God has undeservedly bestowed on us. As born sinners, God has mercifully given us far more than we deserve, and for that we ought to praise His name continually.Give thanks unto the LORD, call upon his name, make known his deeds among the people.—1 Chronicles 16:8Third, we should be thankful simply because He commands us to be. God, Who so loved us when we were yet in our sin, gives the command in Psalm 100 to, "Be thankful unto Him, and bless His name."Not only does God command us to be grateful people, but He also condemns unthankfulness as sin that we will see in the last days: "For men shall be lovers of their own selves, covetous, boasters, proud, blasphemers, disobedient to parents, unthankful, unholy" (2 Timothy 3:2). We are clearly seeing unthankful spirits in America today, and we need to train believers the importance of being thankful.As you pray and give thanks to the Lord this season, ask Him for a renewed sense of thanksgiving.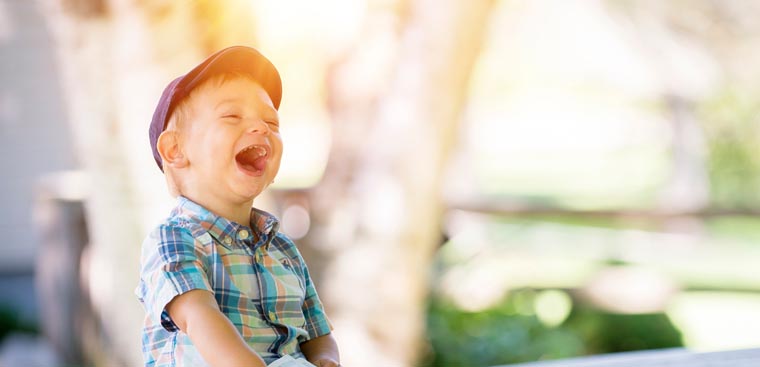 Theologically, it is an amazing truth; but to us humans who are limited to occupy only one space at a time, we can find it a bit hard to appreciate. God occupies all places and all times simultaneously—all of heaven and earth, all of the time. Preachers often use that truth to remind themselves and their listeners that God is with us at all times and sees everywhere we go and everything we do.Consider Psalm 139:7–12Whither shall I go from thy spirit? or whither shall I flee from thy presence? If I ascend up into heaven, thou art there: if I make my bed in hell, behold, thou art there. If I take the wings of the morning, and dwell in the uttermost parts of the sea; Even there shall thy hand lead me, and thy right hand shall hold me. If I say, Surely the darkness shall cover me; even the night shall be light about me. Yea, the darkness hideth not from thee; but the night shineth as the day: the darkness and the light are both alike to thee.Now in truth, that is a valuable and sober warning for all of us; but we should also consider the wonderful positive implications of this great truth. God is with us everywhere we go!Recently, I was praying before I walked into a service in which I was preaching. In my closing words I said something like, "Lord, please do not let me go into that pulpit by myself." The Holy Spirit stopped me and whispered into my heart, "You never do!" In an explosion of joy, that truth flooded my mind. It was not that I did not know the theological truth, but I was so appreciative of how it worked its way into the everyday portions of our lives.Think about it: the Holy Spirit drew us to Christ, He daily guides us, He daily teaches us the Scripture, He prays for us in words that we cannot utter, He comforts us when we are hurting, He anoints, and He enables us to serve. He is the One who walks into every situation of our lives with us and makes us more than conquerors. He is, at all times, a "positive presence" in our lives, even if we are facing a difficult and negative circumstance. Even when He convicts us, it is for the positive result of helping us please the Lord and avoid the suffering that sin brings. There is no moment that we face in our day when the Holy Spirit is not with us to help us.What if we patterned ourselves after the ministry of the Holy Spirit? Oh, we cannot be omnipresent, omniscient, and certainly not omnipotent; but we can purpose to be a positive presence in every situation we find ourselves during a day. We do not always find ourselves in pleasant circumstances; but with the Holy Spirit's help, we can be the helper, the encourager, the source of truth in love, the one who has mercy, the one who is gracious, and the one who tries to make a difference for the good of others. Oswald Chambers in My Utmost for His Highest said: "The atmosphere produced by a man, much more than his activities, has the lasting influence." Be a positive presence, and watch God influence others by your attitude.
Each year, our deacons insist that I go in for a thorough health examination. Usually the doctor will greet me with a statement like, "Deacons sent you again, huh?" He gets it.A day or two after the exam, the doctor sends me his baseline evaluation that covers the most vital areas of health: vital signs, blood counts, cholesterol levels, and a variety of basic, measurable indicators.The reality is that we can feel healthy without actually being healthy. I suppose all of us have known someone who seemed fine—and a short time later were diagnosed with a terminal illness.The same thing can happen in leadership. We can think we're doing okay, especially if we see outward signs of ministry success. But if we do not give attention to the most basic relationships of our lives, we may be very unhealthy spiritual leaders.In a way, these three relationships seem so basic, we may just assume we're okay. But without health in these three relationships, we have no real ministry.1. A Vibrant Relationship with GodWithout a vibrant, growing relationship with God, we have nothing to give others in ministry.Is your relationship with God passionate? Purposeful? Are you seeking God, or simply seeking success?These are questions we must regularly ask ourselves, for as William Booth said, "Look well to the fire of your soul; it is always the tendency of fire to go out."God calls us to love Him first and wholly. We are to love Him with all our hearts, minds, souls, and strength. That is a vibrant relationship with God.And thou shalt love the Lord thy God with all thy heart, and with all thy soul, and with all thy mind, and with all thy strength: this is the first commandment.—Mark 12:30Some of the most toxic ministry environments are led by a leader whose personal walk with God is suffering gross neglect. Unless we daily humble ourselves before God, walk in His Spirit, and depend on His grace, we become proud, hard, and demanding leaders.It's not the absence of knowledge or skill that makes poor shepherds of God's people, so often as it is the absence of following the Shepherd ourselves.When we purposefully and passionately seek God's face for ourselves, we easily dispense His grace as we lead others.2. A Growing Relationship with Your FamilyIf you are married, your relationship with your spouse is, humanly speaking, your highest relational priority.And if you are a parent, your relationship with your children is your next highest relational priority.This is so important, that God included these relationships in the qualifications for pastors and deacons (1 Timothy 3:2–5, 12).Years ago, an older pastor, seeing the complete attention I was giving to our church family and the danger of doing it to the neglect of my own family, admonished me with a statement I have never forgotten: "The church is Christ's bride, but Terrie is your bride. The church can get another pastor, but she cannot get another husband."There is a balance here, for sure. Of course a pastor is to fully engage in what Ephesians 4:12 calls "the work of the ministry." And I'm grateful for all the ways in which Terrie has encouraged me to passionately invest in ministry and has helped to involve our family in serving together. But I'm also thankful for her reminders over the years to slow down and create family memories.Healthy spiritual leaders do not neglect those for whom God has given them direct responsibility in order to lead others.Husbands, love your wives, even as Christ also loved the church, and gave himself for it;…And, ye fathers, provoke not your children to wrath: but bring them up in the nurture and admonition of the Lord.—Ephesians 5:25, 6:43. A Resilient Relationship with Your Church FamilyIn today's social media culture, it's easy to gain a virtual following without real leadership credibility. This vulnerability makes the transparency and accountability that God designed to be part of the local church all the more valuable.Simply put, a healthy spiritual leader prioritizes hands-on, personal local church ministry and service—not distant, electronic social media traction.I'm thankful for the tools of technology and the ways in which social media can augment ministry. But when social media becomes our ministry, our spiritual and leadership health is in jeopardy.Outside of my walk with God and responsibility to my family, my greatest calling in life is to be an undershepherd for Christ's church, equipping them to fulfill the Great Commission of reaching the world with the gospel (Matthew 28:19–20). If my ministry activity, then, revolves around anything other than soulwinning, discipleship, and equipping those in my local church for the work of the ministry, I'm moving into dangerous territory as it concerns my leadership health.At the end of the day, healthy ministry is about healthy relationships. It is about loving God, loving our families, and reaching people with the gospel.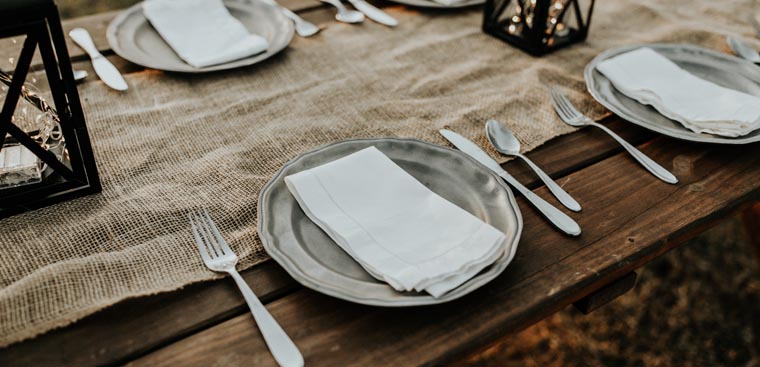 I love Thanksgiving for many reasons, but perhaps the greatest is that it helps us schedule a day to do what we should be doing every day of the year—give thanks.Thanksgiving, of course, is more than a holiday—it should be a verb. So how, practically speaking, can we make this a day when we actually give thanks? Here are five suggestions:1. Trust the Sovereignty of GodI don't know that I ever thought of trusting God as being a way to express thankfulness to Him until the year our son, Larry, was diagnosed with cancer the week before Thanksgiving. That year, I remember studying Psalm 100 and recognizing that one of the greatest ways we give thanks to God during times of trial is trusting that He knows more than us and has our best purposes at heart.Know ye that the Lord he is God: it is he that hath made us, and not we ourselves; we are his people, and the sheep of his pasture. Enter into his gates with thanksgiving…—Psalm 100:3–42. Praise God for Who He IsSometimes we feel grateful without actually giving thanks. Hebrews tells us that our praise to God is a sacrifice He loves. Pause this Thanksgiving to meditate on who God is and to give Him thanks for His unchanging attributes.By him therefore let us offer the sacrifice of praise to God continually, that is, the fruit of our lips giving thanks to his name.—Hebrews 13:153. Write a Thank You Note to Someone Who Wouldn't Expect ItThis will encourage you and the person you write to! Take a few moments to think of someone who has been an encouragement in your life, and simply jot a note telling them specifically how they have blessed you. (If you're a parent, help your children to do this as well.)I thank my God upon every remembrance of you,—Philippians 1:34. Tell Your Family Why You Are Thankful for ThemDon't let this Thanksgiving pass with a simple "I'm thankful for my family." Share with your spouse, your children, your parents specific reasons you are thankful for each of them. When Paul expressed to people his thankfulness for them, he almost always followed with specific reasons.First, I thank my God through Jesus Christ for you all, that your faith is spoken of throughout the whole world.—Romans 1:85. Reflect on the Goodness of GodThis takes us back to where we started. God has lavished His goodness on us. We honor Him when we pause to thank Him for it.Blessed be the Lord, who daily loadeth us with benefits, even the God of our salvation. Selah.—Psalm 68:19As Christians, we know the command, "In every thing give thanks: for this is the will of God in Christ Jesus concerning you" (1 Thessalonians 5:18). You probably even have this verse memorized. But sometimes we don't practice it like we know we should.The holiday of Thanksgiving is an awesome time of year to purposefully practice giving thanks.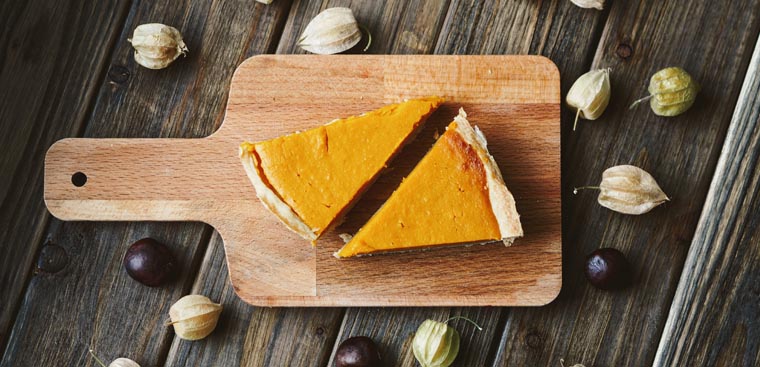 Give Thanks for Your Blessings You might call me stingy, but I prefer to think of myself as thrifty. Either way, I'm all about saving pennies where I can… which is exactly what I did some years ago when I salvaged several small pumpkins from being tossed.My initial plan was simply to roast the pumpkin seeds. (If you've never had roasted pumpkin seeds, you're missing a big piece of life.) But once I had the pumpkins cut open, I got to thinking about how much I could save by not purchasing canned pumpkin. Why spend $1/can when you can do it yourself?A quick call to my mom and I was in business. It was a cinch: cut the pumpkin into chunks, place in a casserole dish with a little water, cover with a tin foil tent, and bake. Once the pumpkin is tender, remove from oven and scrape from its peel. Who would buy canned pumpkin with this easy process? I even froze some for later.While I was on a roll, I went ahead and whipped up a pumpkin pie with my freshly baked pumpkin.That evening, the first bite of the pie revealed a step I had missed: straining the pumpkin. As a result, the pie had bonus pumpkin strings inside.Have you ever eaten pumpkin strings? If not, I'd like to advise you to avoid them. They ruin the presentation. And the taste. And the appetite.It wouldn't be so bad if this was the end of the story. But alas, remember the resourcefulness that got me baking my own pumpkin filling in the first place? A resourcefulness of this caliber doesn't easily toss a hard-won pie.I just couldn't bring myself to waste it. So I made myself eat it—one stringy bite at a time.Within several days, I was staring at the last piece. And I have a confession: I groaned inside.And that's when the real lesson of that pie hit me. I obviously hadn't learned much while processing the pumpkin for baking. But I did learn something significant by eating pumpkin strings.First, I learned that I am so blessed. When I have so much to eat that I can afford to complain about dessert, I am blessed. My sister serves in a third-world country where many people would be grateful for stringy pumpkin pie—or even just plain pumpkin.God daily loads us with benefits. Spiritually, yes. But physically as well. He provides for our needs and…we complain?And having food and raiment let us be therewith content.—1 Timothy 6:8Second, I learned that murmuring is ingratitude. I never murmur without good reason… at least it seems so in the moment.But think for a moment of the things you complain about. Do you complain about that which someone else would be grateful for?Do all things without murmurings and disputings:—Philippians 2:14Finally, and least importantly, I learned that pre-processed pumpkin is worth $1/can.May you have a wonderful, happy Thanksgiving…with stringless pumpkin pie!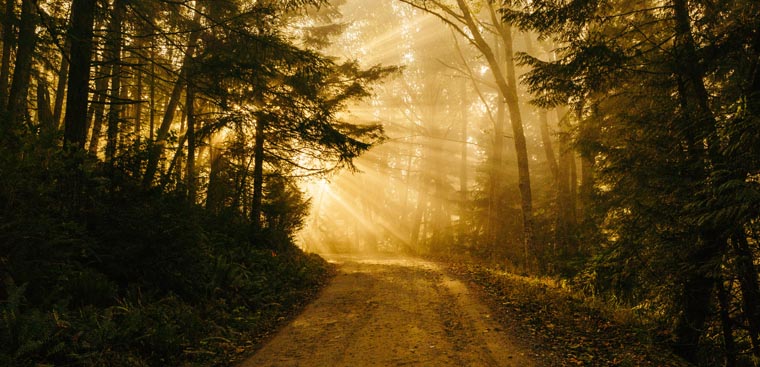 It would seem that a ministry devoted to helping preachers would not need to talk to them about having a time of daily devotions and a regular schedule to read the Bible. Unfortunately, my sad experience through the years has taught me otherwise. I must confess that, as a twenty-year-old youth pastor, there were some days I did not read the Bible. It was probably not until I started pastoring at the First Baptist Church of Bridgeport at the age of twenty-two that I began to read the Bible through on an annual basis. I always felt guilty (and should have) about this, and thought that everyone else had a much better devotional time than I did.In the mid 1980s, an evangelist who was well known, came to our church. When I asked him about his devotional life (seeking to gain insights for my own, not to quiz him), he told me that he often read in Proverbs because it helped with the meetings. When I further queried him to see whether he had any plan to read the Bible through annually, he told me that he had often been in meetings where someone would ask how many people had read through the Bible in its entirety. He said that he always tried to pretend he was helping count!Here was preacher of the Bible, who if his statements to me were to be taken at face value, had never read through the entire Word of God! This is incredible. I remember hearing of a pastor whose church averaged 1000 in attendance admitting to a young pastor that he was so busy with the church he didn't have time for his personal devotions, only for his sermon and lesson preparation. A few months later, that pastor left the church with a woman other than his wife.Here are some thoughts to help enhance your walk with the Lord.1. It Must Be PersonalWe must recognize that God knows us, loves us, wishes to hear from us, and enjoys our fellowship. We should talk to Him, listen to Him, and be aware that He is observing us at all times.2. It Must Be PurposefulThere should be some plan. Over the years, God has prompted me to read His Word more frequently. My personal plan now is to read through the Old Testament every three months and through the New Testament every two months. Lest it seem to you that I am boasting of some super-spirituality, let me hasten to say that in the particular format of the King James version from which I read, this requires me to read nine pages in the Old Testament and four in the New Testament daily. Doesn't that sound heroic? An entire thirteen pages of Scripture read each day.I also find it helpful to have a pattern for prayer. I use the Lord's Prayer as an outline in the morning and have lists that I pray over in the evening.3. It Must Be a PriorityIn my opinion, the way you determine how important something is to you is what it would take for you to miss it. I sometimes read the Bible in the morning and more often read it in the evening. But I always read it. I could not tell you the last time I did not have my regular Bible-reading time. Sometimes, I am so busy I cannot eat a meal. Sometimes I purchase a USA Today and never read it because of a busy schedule. But I never skip my Bible reading.4. It Will Be ProfitableI am amazed at how many Bible passages and truths have sunk into my mind over the years just from reading the Word of God. I am amazed at how often the Spirit of God brings a passage to my mind to correct or improve my behavior.He hath shewed thee, O man, what is good; and what doth the LORD require of thee, but to do justly, and to love mercy, and to walk humbly with thy God?—Micah 6:8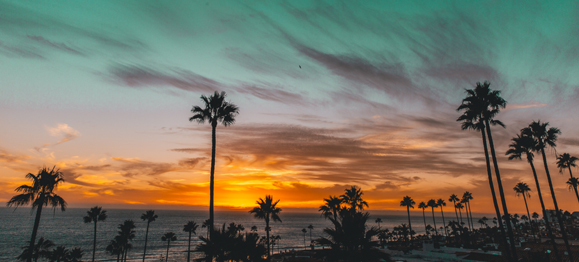 The results of an election can reveal the character and heart of a people. And this most recent election, at least in the state of California, didn't reveal a heart for God or loyalty to Christian values. Our newly-elected governor was, fourteen years ago, the first mayor to issue marriage licenses to same-sex couples in California. This week, the opening sentence of an LA Times article quipped, "Gavin Newsom's election as governor of California is expected to shift state politics and policy even further to the left after eight years under the leadership of Gov. Jerry Brown."Recent laws passed in our state have created increasing discomfort for Christians who believe in the sanctity of marriage, the life of the pre-born, and even the role of biblical values in society. Indeed, California and many other parts of America have more of a European flavor politically and religiously than ever before. But although this is a developing path for the United States, it is not new in world history. The psalmist talks about the depth of depravity to which those who are anti-God go. And if the intensity of vitriol that sometimes accompanies their insistence on a position seems disproportionate to the occasion, there is a reason. It often is not simply a single matter or viewpoint at hand, but a decision to rage against God Himself. Why do the heathen rage, and the people imagine a vain thing? The kings of the earth set themselves, and the rulers take counsel together, against the LORD, and against his anointed, saying, Let us break their bands asunder, and cast away their cords from us.—Psalm 2:1–3As Christians, during these times, we pray with the psalmist for deliverance from oppression, an opposition which I believe will only increase until the coming of the Lord: "Deliver me from the oppression of man: so will I keep thy precepts" (Psalm 119:134).Although times like these can be discouraging for a Christian whose focus is solely on experiencing comfort in this life, this is a short-sighted viewpoint. When we are living as Spirit-filled Christians, these can be exciting times to see God work in unusual and significant ways.In fact, two of the great men of the Old Testament whose stories we remember often—Joseph and Daniel—were both surrounded by political and spiritual depravity of the worst sort. It was against that backdrop that their lives made such a profound difference. So, rather than being discouraged with the results of this past election, I choose to be grateful.I am thankful because…1. God Is Faithful in Every GenerationO give thanks unto the LORD; for he is good: for his mercy endureth for ever.—Psalm 118:29Lord, thou hast been our dwelling place in all generations. Before the mountains were brought forth, or ever thou hadst formed the earth and the world, even from everlasting to everlasting, thou art God.—Psalm 90:1–2The first-century Roman empire was far more corrupt and pagan than the United States today, yet the gospel flourished and spread through its entirety. 2. The Mission of God's People Never ChangesAnd he said unto them, Go ye into all the world, and preach the gospel to every creature.—Mark 16:15My goal as a pastor is not to be overly concerned about red states and blue states. My goal is to preach the crimson red blood atonement of my Lord and Saviour Jesus Christ. When people are redeemed by His blood and inhabited by the Holy Spirit, their worldview will change. But until they know the Lord, the biblical worldview will not make sense anyway. While election results intrigue me, as a Christian, my task does not change from season to season. I need to be ready to share Christ with a spirit of love and compassion today.3. Our Mission Is ObviousNow while Paul waited for them at Athens, his spirit was stirred in him, when he saw the city wholly given to idolatry.—Acts 17:16Rather than being surrounded by professing and often carnal Christians, we have masses of unconverted heathen people in our state. If you lived in a county that was surrounded by hundreds of Baptist churches, you might not even think you need to actively look for ways to witness. But here, you can't help but see the need. A mature believer in California does not view his life as one dedicated to aerospace advancements, a hospital, or a law enforcement agency. He sees these as a vocation and certainly does his best, but he knows his higher calling is to be a light for Jesus in those places. This is a time to consider whether we will respond with flight or fight to the challenges in California. Will we flee discomfort? Or will we, not combatively but with a soulwinner's heart, have a spirit to take the Sword of the Spirit and stand for truth? The opportunity to do so has never been greater. 4. The Sovereignty of God Is Over AllThe LORD is high above all nations, and his glory above the heavens.—Psalm 113:4Behold, the nations are as a drop of a bucket, and are counted as the small dust of the balance: behold, he taketh up the isles as a very little thing…. All nations before him are as nothing; and they are counted to him less than nothing, and vanity.—Isaiah 40:15, 17I don't have to wring my hands in apprehension over the future because I know the King of kings and Lord of lords. No, we aren't promised a life of ease and comfort, free of persecution. But we are promised God's peace and comfort, and we can rest in knowing that He isn't surprised or disabled by an election.5. Revival Is an Ever-present PotentialWherefore should the heathen say, Where is now their God? But our God is in the heavens: he hath done whatsoever he hath pleased.—Psalm 115:2–3Wilt thou not revive us again: that thy people may rejoice in thee?—Psalm 85:6Frankly, for states like California and New York, as well as a growing number of other places across our land, revival may seem completely impossible. But it may be the complacency of Christians that is to blame. Perhaps now Christians will ponder the need for prayer, seeking the Lord, and humbling ourselves. These are the choices to which God responds with His grace. 6. The Natural Beauty of God's Creation Surrounds UsLet the heavens rejoice, and let the earth be glad; let the sea roar, and the fulness thereof. Let the field be joyful, and all that is therein: then shall all the trees of the wood rejoice.—Psalm 96:11–12From the giant sequoias to the redwoods to the expansive deserts to the sandy beaches and cliff-lined coasts to the Sierra Nevada Mountains, California is breathtakingly beautiful. And it all points to God as the creator and sustainer who is worthy of our honor and praise. 7. The Lord Is on Our SideI called upon the LORD in distress: the LORD answered me, and set me in a large place. The LORD is on my side; I will not fear: what can man do unto me?—Psalm 118:5–6When you're involved in politics, you always want the most persuasive, influential, or powerful person on your side. And when "the other side" has such a person, you cringe. As Christians, we have the Lord on our side. Sometimes we forget it, and sometimes we forget the significance of it. But He is always there, and we have no need to fear.8. The Local Church Will ContinueAnd I say also unto thee, That thou art Peter, and upon this rock I will build my church; and the gates of hell shall not prevail against it.—Matthew 16:18I'm thankful for the local church. In particular, I'm thankful for Lancaster Baptist Church—a place where God has allowed me to pastor for over thirty-two years and where I joyfully serve to this day. The assembly of believers is to be a place where we focus on the Lord, have a haven of rest, and pray and prepare to reach the lost with the gospel. As our culture becomes increasingly hostile toward God and biblical truths, the church should mean more to us today than ever. 9. Our Weather Is TerrificIn every thing give thanks: for this is the will of God in Christ Jesus concerning you.—1 Thessalonians 5:18I'm thankful I will not shovel snow to get to work this winter. And I'm thankful that I will enjoy an average of 284 sunny days out of the 365 this year. (There are several reasons California is the most populated state in the nation, and weather is definitely one of them.) 10. Laborers Are Being Trained to Take the Gospel to CaliforniaTherefore said he unto them, The harvest truly is great, but the labourers are few: pray ye therefore the Lord of the harvest, that he would send forth labourers into his harvest.—Luke 10:2Jesus had one prayer request—gospel laborers for the harvest. And here in northern Los Angeles county, of all places, I get to be involved in training some of these laborers at West Coast Baptist College. Not only are there WCBC graduates planting churches in dozens of countries around the world, but there are thirty who are currently pastoring in California, many of which are church planters. Everywhere I preach outside of California, people criticize our state—its policies, media, political agenda, legislation, and even the way churches do ministry. I would remind our friends across the country, you'll never see a monument to a critic. Rather than pointing out our challenges, why not come help us and be part of the solution? Pray for us, come share the gospel with us, and come plant more churches. In fact, I invite any student or recent graduate from another Bible-believing Baptist college or any pastor serving in an area that is surrounded by other churches to call my office regarding opportunities for church planting here in California, as well as the opportunity for Lancaster Baptist to support you in planting a church here.11. Our Citizenship Is in HeavenFor our conversation is in heaven; from whence also we look for the Saviour, the Lord Jesus Christ:—Philippians 3:20These all died in faith, not having received the promises, but having seen them afar off, and were persuaded of them, and embraced them, and confessed that they were strangers and pilgrims on the earth.—Hebrews 11:13We can get so focused on local, state, and national government that we forget who our King is. Although I believe that we as Americans should take advantage of the extraordinary privilege we have to be engaged in our government and its processes, we must guard against thinking of this world as our home. We are but strangers and pilgrims here, and we have a better Home coming. Back in the 1700s, there were a group of people who were known for the fact that, not just a few but all of the church considered themselves missionaries. Laymen surrendered themselves by the hundreds to go to far away places, including the Caribbean, North and South America, the Arctic, Africa, and the Far East to carry the gospel. If we today would have the godly depth and maturity of these Moravian missionaries, we who live in California would see the opportunities around us for the gospel as nothing more than a privilege. We would see what a great blessing it is to be living in the midst of millions of people needing a Saviour. If, however, we begrudge living in California (or wherever you may be living today), we should apologize to the missionaries we send to China, where it is illegal to hand out a gospel tract. We should apologize to the churches in Malaysia, where to simply give out a printed copy of the gospel would mean your hand would be cut off; and Iran, where a Christian would be imprisoned for the same offense. May we instead, as mature Christians filled with the Holy Spirit, serve God graciously and witness for Christ passionately where we are in the days ahead.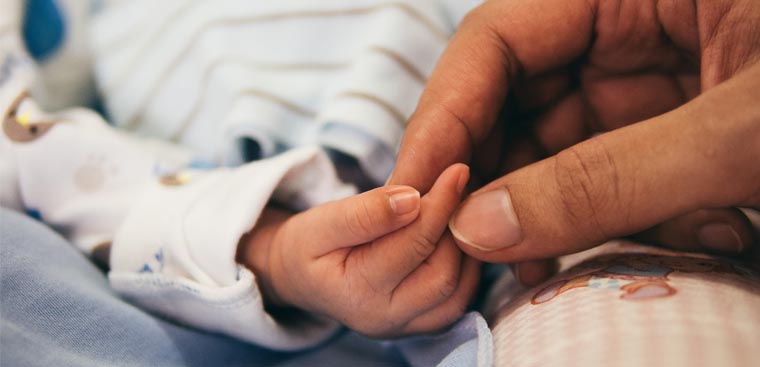 7 Components of Effective Parenting 1. Be ConsistentAnd thou shalt love the Lord thy God with all thine heart, and with all thy soul, and with all thy might. And these words, which I command thee this day. shall be in thine heart: And thou shalt teach them diligently unto thy children, and shalt talk of them when thou sittest in thine house, and when thou walkest by the way, and when thou liest down, and when thou risest up. And thou shalt bind them for a sign upon thine hand, and they shall be as frontlets between thine eyes. And thou shalt write them upon the posts of thy house, and on thy gates.—Deuteronomy 6:5–9Consistency gives security. Parents cannot be moody-up one minute and down the next. Jesus was always the same. Parents must be as well.2. Be PrayerfulExcept the Lord build the house, they labour in vain that build it: except the Lord keep the city, the watchman waketh but in vain. It is vain for you to rise up early, to sit up late, to eat the bread of sorrows: for so he giveth his beloved sleep. Lo, children are an heritage of the Lord: and the fruit of the womb is his reward. As arrows are in the hand of a mighty man; so are children of the youth. Happy is the man that hath his quiver full of them: they shall not be ashamed, but they shall speak with the enemies in the gate.—Psalm 127If you are not praying for your children, who is?3. Be RelationalInclude much time and laughter. Rules without relationship breeds rebellion. Work on being close to your children.My son, give me thine heart, and let thine eyes observe my ways.—Proverbs 23:26And he shall turn the heart of the fathers to the children, and the heart of the children to their fathers, lest I come and smite the earth with a curse.—Malachi 4:64. Be RulingParents must make and follow the rules for their home. The leader is to rule his house well. Have biblical rules. Follow them yourself. Teach the children to do so as well.The child's will must be broken.Remind yourself of the end of rebellion (Cain, King Saul, Absalom, Prodigal son, etc.).Expect obedience.Children, obey your parents in the Lord: for this is right.—Ephesians 6: 1Insist on honor.Honour thy father and mother; which is the first commandment with promise.—Ephesians 6:2Provoke not... by yelling, by comparing, by expecting perfection, by impatience, or neglect.And, ye fathers, provoke not your children to wrath: but bring them up in the nurture and admonition of the Lord.—Ephesians 6:45. Be Working ThemEven a child is known by his doings. Whether his work ba pure, and whether it be right.—Psalm 20:116. Be a Team!Behold, how good and how pleasant it is for brethren to dwell together in unity.—Psalm 133:1As both parents bathe in the Bible, philosophies begin to blend and unify.7. Have a Good MarriageSomeone said, the greatest gift my parents ever gave me was seeing their great marriage. I encourage you to read good books on marriage and continually work on improving your marriage.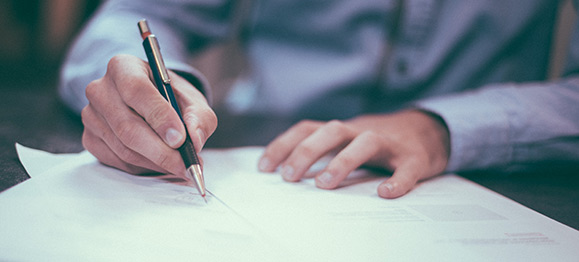 The heart-felt desire of every godly pastor is to do the work God has called him to do—preach the gospel, disciple new Christians, study God's Word, prepare biblical messages, equip the church family for the work of the ministry, and serve as an undershepherd of God's people.And the Christlike desire of every faithful undershepherd is to protect the flock from "grievous wolves" (Acts 20:29) who would seek to destroy to God's people—either by leveling false accusations or, worse, bringing actual harm through false doctrine or abusive actions.But too often, pastors are naive in their role as protectors. When this happens, wolves in sheep's clothing more easily gain entrance into the church.How can pastors and churches be the guards they should be to protect the flock? Here are seven suggestions:1. Lay Hands Suddenly on No ManBe cautious before appointing someone to a position of spiritual leadership in the church. This is a direct instruction from 1 Timothy 5:22: "Lay hands suddenly on no man, neither be partaker of other men's sins: keep thyself pure."It is wise to first prove leaders. It's easy for someone to give verbal assurances of their love for others and capability to lead—but it's not as easy to over time prove evidence of a consistent testimony, godly walk, and real, viable fruit. When it came to appointing the first deacons, the apostles told the church to find men who were "of honest report, full of the Holy Ghost and wisdom, whom we may appoint over this business" (Acts 6:3). We should do the same.Having a period of waiting before appointing someone to leadership not only allows the pastor or ministry leader time to make a wise decision, but it also tends to deter those who are hoping for easy access to abuse others through an appointed position of leadership.2. Honor Fire Safety and Transportation Laws of Your StateMost laws are not written with the intent to limit the ministry of a local church. They are written to protect citizens from safety hazards. Do your best then to cooperate with state laws. Get building permits before construction, keep your vans or buses inspected. Simply put, comply with the laws, and keep good records of that compliance.3. Report Any Known Crime against a Child Whether on or off Your CampusImmediately. Besides the fact that there are laws about mandatory reporting, it is important that we protect the vulnerable and defenseless. Do not take it upon yourself to investigate crime and try to counsel and restore perpetrators. Report to authorities, and then provide counsel and help as you are allowed to the victims and repentant abusers complying with the authorities.4. Do Background Checks on All Children's WorkersIn addition to requiring that new children's volunteers have been faithful members of Lancaster Baptist Church for a minimum of six months (see point one above), we also require a sit-down interview and background check with every volunteer before they begin. We ask if there is any history of allegation or crime in their past. We take (and file) notes of the interview. And we require a background check on everyone who works with minors.5. Have Financials Reviewed or Audited by a CPAThis not only helps guard against embezzling, but it provides accountability for staff and ministry leaders in spending, encourages the keeping of thorough records, and protects the church's testimony.6. Call All References and Research All New HiresI am amazed at pastors who, aware of a moral problem with a staff member, quietly pass him on to another church. I am likewise amazed at churches who allow a pastor with moral failings to go to another ministry without ever alerting that ministry. When you are preparing to hire someone, actually call their references. Ask the references specific questions regarding the person's financial and moral background. Consider if there are missing references you should reach out to. You don't have to be the gestapo, but a staff applicant with a clear testimony and a love for the local church will be glad for your desire to thoroughly research before hiring.7. Set and Follow Policies for CounselingWe have set policies that women counsel women (except in a marital counseling setting where both the husband and wife are present). I know there are those who mock such a policy, but I also know there have been allegations and abuse in counseling at churches that would not have taken place with this policy. All counseling should be biblical, and each session should be documented.Having policies and procedures for ministry, such as the seven suggested here, is not limiting—it is freeing. Yes, some of them require a little extra time and even financial investment. But they go a long way toward protecting your church from both liability and crime and, therefore, provide greater freedom to serve the Lord and to minister to people with His Word.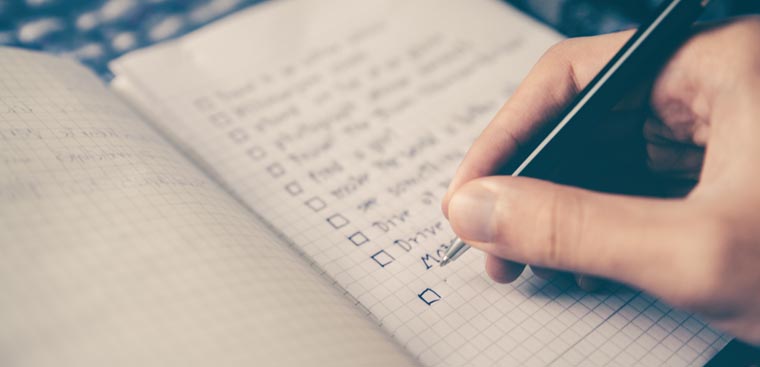 5 Suggestions for Hosting a Retreat Do you enjoy hosting a ladies retreat or would you rather attend one? Some of you are thinking, "I would rather attend a retreat. I get more out of it. I can go to the sessions and enjoy the fellowship." Others of you may be saying, "I like to host a retreat. That way I can be more involved, making choices in the theme, the food, and the program. I love being closely tied in to the whole retreat." I enjoy ladies retreats whether hosting or attending, and I would like to encourage you to do the same.The old saying, "You get out of something what you put into it" is an absolutely true statement when considering ladies retreats. A person who dreads planning a retreat will not be disappointed—they will receive dread and discouragement, and they are doomed for a disastrous weekend. A person who approaches a retreat with delight and dedication will definitely receive the desires of their heart!Here are a few suggestions for hosting a retreat with delight through the planning, the retreat weekend, and the wrap up of the event!Design a PlanA plan should be in place before you begin the journey of planning the retreat. Design your plan on paper. Taking the time to design a plan will help you be pleased with the end result.Delegate with PurposeAllow me to illustrate purpose. Sometimes I clean our house just because it's time to clean and sometimes I clean it because company is going to stay a few nights. I clean with greater purpose when I know that someone is coming and I must get it done. Many hands make light work is a great saying. It applies to cleaning house and it also applies to ladies retreats.As you are designing your plan, write down areas of the retreat that you could delegate. I like to delegate everything except for leading the retreat. Leadership is best accomplished when the team leader sees the whole picture and doesn't have a part of the picture to manage. Meeting regularly with your team allows you to delegate with purpose, accomplishing the designed plan that you laid out in the beginning. Design your plan to include delegating with purpose.Dedicate with PassionIn order to have a successful retreat you must passionately dedicate yourself to the retreat. Passion simply means an intense desire or enthusiasm for something or someone. When you say yes to being involved in the retreat, whether you are the coordinator, team leader, or team member, remember that you are to dedicate yourself with passion. A retreat is only as good as the people who pour their time and lives into it. I love to work with ladies that are passionate about their area.As you get closer to the retreat, more hours will be required to accomplish a desired end. Each lady must remember that we can do our job in a half-hearted manner and be miserable through the process, or we can dedicate ourselves with passion and love every minute of planning, giving our time unselfishly with passion.Delight in PeopleIt is difficult to say the word delight without smiling. Some of my best memories in ministry have been made while putting together a ladies retreat. Going off on rabbit trails while planning, making bigger than life plans and having to bounce back to reality, and staying late nights to decorate, talk, and enjoy the company of other ladies.Did you notice that each one of the scenarios have one thing in common. The common thread is people—all kinds of people. People that are fun and people that are deep thinkers. People that can give many hours and people that can give few hours. People that smile and people that are non-expressive. People make up our churches and we should delight in them.There are ladies in each of our churches that have wonderful ideas. Tap into the resource of their knowledge and creativity, and delight in using them and their talents and abilities. You will be blessed when you delight in people.Detail in PriorityThings that are important to you should be written down. In the rush of the moment, you will forget the most important things. There are two tools to make sure that you do not forget any details:Order of ProgramThe order of program is a general breakdown of the program for the audience. It is simply a shell of the sessions and it should be included in the packet of information given to all retreat delegates. For example: 6:30 pm – Session One – Speaker Jane Doe; 8:00 PM – Session Two – Speaker Susie Q. This detail simply lays out the plan clarifying times, speakers, and sessions.Order of ServiceThe order of service is a specific breakdown of the service. It has every detail of each service written out. Anyone participating in the service needs a copy so that they know exactly when to come on stage.As you make your order of program and order of service don't forget two details that always seem to add to any retreat:Door PrizesAttendees enjoy door prizes; however, they can be redundant, methodical, and drawn out. Spice it up! Use large beach balls. Throw them out in the audience and have a time of hitting them in the air. Whoever has the balls when the music stops receives a door prize. Make popcorn balls by wadding up yellow paper. Have 10 of them with the word "winner" written on them. When the music stops have everyone who is holding a popcorn ball open the paper and look for the word "winner." Give a prize to those people. The session ends in an exciting way; thus, building excitement for the remaining sessions.WorkshopsWorkshops are great for including all ladies. Specific subjects can be addressed that are not appropriate for main sessions. An example would be a parenting session. Such topics should be covered in a workshop to prevent ladies that are unable to have children from feeling like the retreat is not for them.Make your retreat unique year after year! Retreat for who? It's for you! Get involved in yours!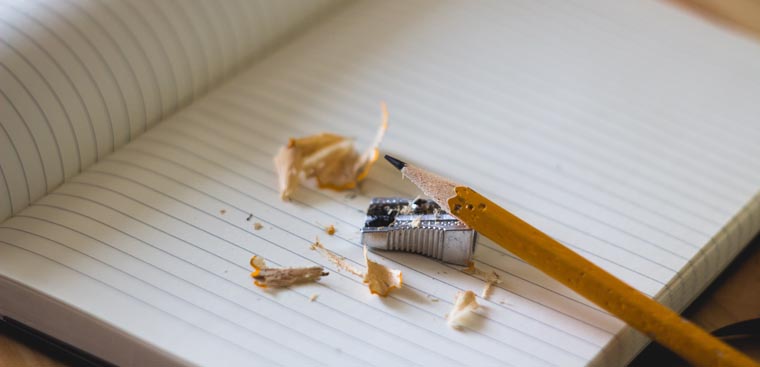 What approach produces results? How can I be a successful teacher? Consider five attributes exhibited by Gamaliel. In Acts 5:34–39, he stood, he spoke, and he swayed a difficult crowd!1. Gamaliel had a previous reputation—He was "had in reputation among all the people." When we read this first attribute, our initial thought may be that we don't have a "previous reputation." Develop one, through faithfulness, through excellence, through compassion.2. Gamaliel utilized a powerful approach—He "commanded to put the apostles forth a little space." Speak with authority and with confidence. We are delivering precious and pertinent truth. Let's deliver with intensity!3. Gamaliel delivered a probing request—"Take heed to yourselves." Relate this to a life, to a situation, to a decision, to a direction!4. Gamaliel provided pertinent illustrations—He challenged them to remember two historic individuals, Theudas and Judas. In a study of the teaching of Jesus, we will find that He consistently used illustrations, stories, pictures, and parables!5. Gamaliel presented a passionate conclusion—He gave two courses to choose, directing all to the choice he determined to be best. Our teaching and our preaching must, at a minimum, arrive at the third level of Bloom's taxonomy—application! If we simply provide knowledge and understanding of truth, yet we do not direct to a personal application, we miss the mark! To be impactful in our teaching, we must challenge listeners to apply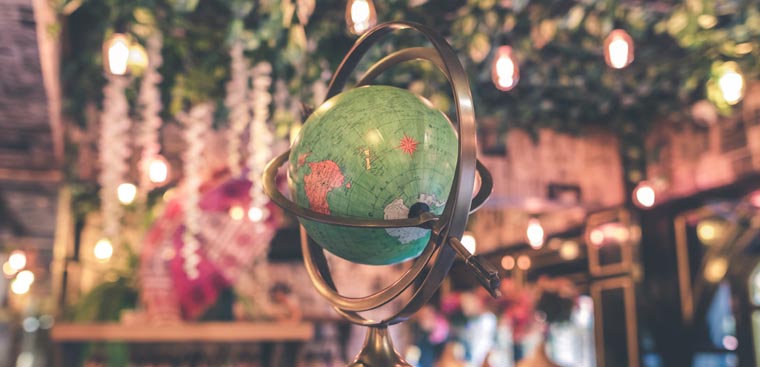 Two of the greatest things parents can do for their children are to instill in their hearts eternal priorities—specifically the priority to reach the world with the gospel—and help them understand the world-wide focus of our mission as Christians. We are to witness to our neighbors and reach the world.How can you help your children keep a Great Commission focus? How can you help them develop a love for missionaries and a desire to be involved in missions? I suggest five activities.1. Help Them Meet MissionariesAcquaint them with men and women who are engaged in taking the gospel around the world. When missionaries come to your church, take your children to meet them, to ask them to sign their Bibles, to look at their pictures and listen to their stories.2. Encourage Them to Ask QuestionsQuestions are part of the learning process, so help your children formulate questions to ask missionaries. In addition to inciting curiosity in their minds, questions will give them an opportunity to interact with missionaries. Young children may wonder how old kids in another country are when they go to school. Teenagers may wonder how difficult it is to learn a foreign language or what people in another country think of Americans. They may wonder about the specific challenges of living in another country. Encourage them to ask questions.3. Pray for MissionariesAs you meet missionaries, get their prayer cards and set a system in place where, as a family, you bring missionaries to the Lord in prayer. Perhaps it would be rotating through one missionary card as you pray for each meal, or maybe you would incorporate prayer for missionaries into your family devotions. Praying for missionaries as a family holds the needs of both missionaries and mission fields before your children's eyes.4. Provide Missionary BiographiesMissionaries whom God has used have been men and women who had a passion for Him and deep compassion for a lost world. Reading their stories helps to stir the same in our own hearts—and our children's hearts. Encourage your kids to read missionary biographies and to see men and women who served on mission fields of the past as some of the greatest heroes of the faith.5. Make Your Church's Missions Conference a Priority in Your ScheduleWhat we do says a lot about what we value. I believe that families should attend every special service of the local church when at all possible to do so. But consider, in particular, the importance of missions conference for your children. During these few days, the overwhelming message given is an expression of God's heart—to reach the world with the gospel—and an invitation to make His priorities our priorities—to partner with the Lord and with missionaries in taking the gospel to the uttermost parts of the earth. This is a message we need to impart to our children. This is a message worth clearing your calendar for, canceling appointments for, and bringing to the forefront of your life. Doing so says much to your children about the values of the Christian life.One of the best ways to encourage an interest in children is through involvement. These five suggestions—meeting missionaries, asking questions, praying for missionaries, reading missionary biographies, and attending missions conference—all involve your family in the greatest work in the world. They engage your children in developing the priorities of God.
Is Your Sending Capacity Growing? Joshua 4:23–24 says, "For the LORD your God dried up the waters of Jordan from before you, until ye were passed over, as the LORD your God did to the Red sea, which he dried up from before us, until we were gone over: that all the people of the earth might know the hand of the LORD, that it is mighty: that ye might fear the LORD your God for ever."Even a casual reading of the Word of God will reveal to us that God desires that all the people of the earth, in every generation, know about Him. In every generation from Adam and Eve to the present time, God has been speaking to someone and working through someone to make Himself known to the people of that generation.In Genesis 1:28, God said to Adam and Eve, "Be fruitful and multiply, and replenish the earth." Notice the word, earth. He is not concerned for only one part of the world, but for the entire earth. In Genesis 9:1 God reiterates this command to Noah and his family when He said to them, "Be fruitful, and multiply and replenish the earth." Notice again the word, earth.It should not surprise us to learn that the descendents of Noah refused to obey the command. In fact, they did the very opposite of what God had commanded. They decided to build a huge tower that would be a rallying point for all the people. Notice the purpose for the building of the tower. They desired to stay together even though God had said to replenish the whole earth.When we study the history of Christianity it is the common tendency for all of the blessed people to stay in one geographical location. However, when we read the Bible, we realize that God does not bless certain people in order for them to stay together and make a name for themselves, but He blesses them that they might be a blessing to all the people of the earth.Recently a magazine came across my desk. It had a picture of a beautiful, new auditorium. Inscribed over the picture were these words, "The measure of a church is not its seating capacity, but its sending capacity." Thank God for large churches. But the ultimate aim should be that we would not only bring people in, but that we would send them out. We have a great example in the book of Acts. The church at Antioch was a growing church in a large growing city. However, when the Holy Spirit called out their great leaders, Barnabas and Saul, they did not hesitate. They sent them to reach a lost and dying world.I have noticed in churches that constantly send out their godly members to evangelize the world, that God is constantly sending others to replace them. This should not surprise us. God has given us a great promise. Luke 6:38, "Give, and it shall be given unto you…" I believe that this applies not only to material things but also to personnel. We should rejoice when God calls out our very best to go to the uttermost parts of the earth.