Church Planting in a Metro AreaChris ChadwickFri, 05/19/2023 - 17:08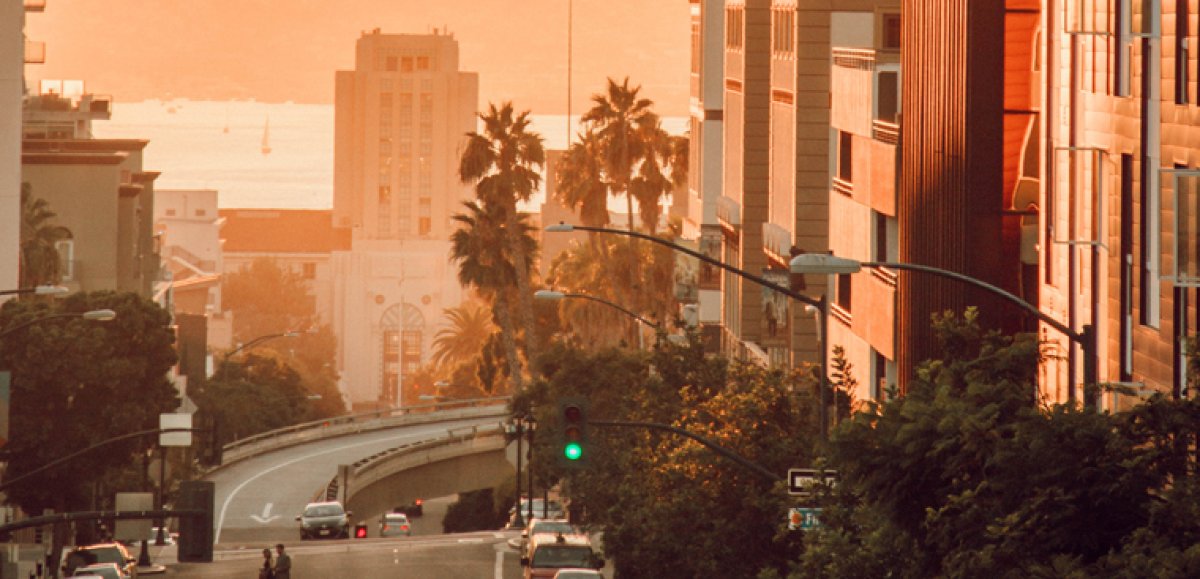 "You want me to go where?" Who says that—a rebellious teenager? a timid employee? How about a young man from Amarillo, Texas, who God is calling to plant a church in San Diego, California?Yes, those were my words in December of 2001, as I was overwhelmed that God would allow my family and me the privilege of starting a church in San Diego. But it wasn't all about the joy of the opportunity—I also knew my weaknesses, and that knowledge frightened me.San Diego is the eighth largest city in the nation, with 1.4 million people. In 2001, there were two independent Baptist churches and few non-Baptist, gospel-preaching churches in the entire city. And, although more conservative than Los Angeles or San Francisco, San Diego isn't exactly a bastion of Christendom.By God's grace, we followed His call. Fast-forward more than twenty years: I'm overwhelmed to say God has built and sustained Canyon Ridge Baptist Church. He's done more than I ever thought He would and grown us in ways I never thought possible. We're blessed with a fantastic team of servants dedicated to sharing the gospel in our city. God has blessed us with a permanent location in the heart of San Diego.Through my office window, I can see
The Woke Agenda and Its Influence on Churches and CollegesDr. Paul ChappellWed, 03/29/2023 - 13:30
Over the past several years, the term
Church Planting in a Metro AreaChris ChadwickFri, 05/19/2023 - 17:08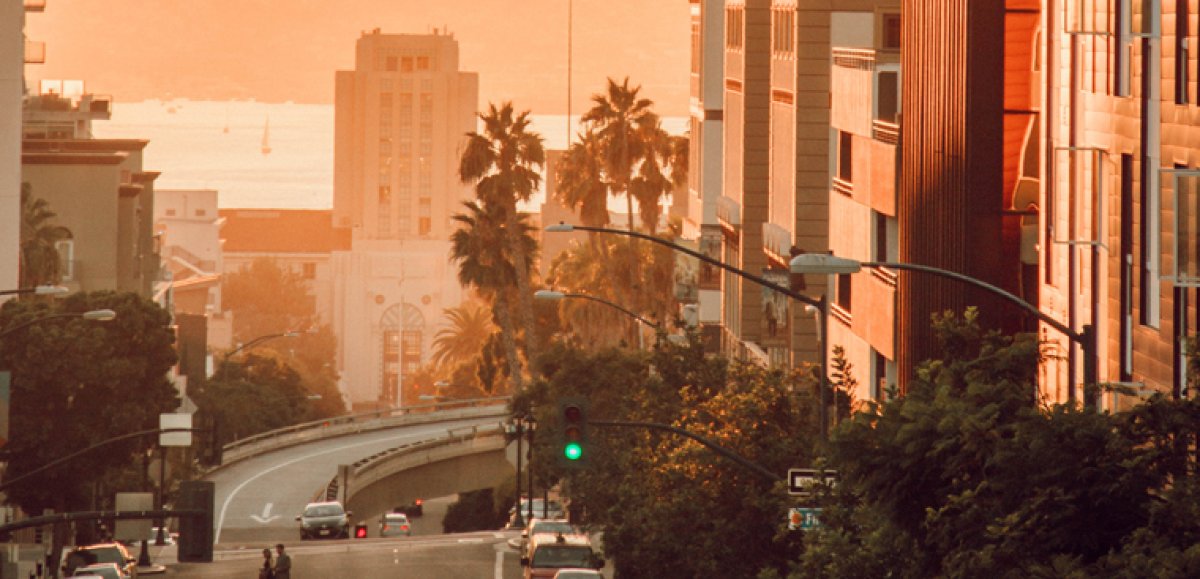 "You want me to go where?" Who says that—a rebellious teenager? a timid employee? How about a young man from Amarillo, Texas, who God is calling to plant a church in San Diego, California?Yes, those were my words in December of 2001, as I was overwhelmed that God would allow my family and me the privilege of starting a church in San Diego. But it wasn't all about the joy of the opportunity—I also knew my weaknesses, and that knowledge frightened me.San Diego is the eighth largest city in the nation, with 1.4 million people. In 2001, there were two independent Baptist churches and few non-Baptist, gospel-preaching churches in the entire city. And, although more conservative than Los Angeles or San Francisco, San Diego isn't exactly a bastion of Christendom.By God's grace, we followed His call. Fast-forward more than twenty years: I'm overwhelmed to say God has built and sustained Canyon Ridge Baptist Church. He's done more than I ever thought He would and grown us in ways I never thought possible. We're blessed with a fantastic team of servants dedicated to sharing the gospel in our city. God has blessed us with a permanent location in the heart of San Diego.Through my office window, I can see
Making Decisions by PrincipleDean HerringMon, 01/17/2022 - 17:20

18 Questions to Discern if Your Church Is Maturing Maturity Does Not Happen Automatically Dr. Paul ChappellWed, 01/26/2022 - 11:25

The Importance of Spending Time with God Your Relationship with God Withers When it Is Neglected Dr. Kevin FolgerTue, 03/22/2022 - 09:57

Doctrinal Drift Have You Strayed from Your Message? Dr. John GoetschMon, 09/19/2022 - 13:18

Living for Truth in a World of LiesDave DelaneyFri, 12/09/2022 - 17:56

Disagreement without DisunityDr. Don SiskTue, 05/02/2023 - 10:14

The Woke Agenda and Its Influence on Churches and CollegesDr. Paul ChappellWed, 03/29/2023 - 13:30

Helping People Through Moments of CrisisBruce BurkettThu, 02/16/2023 - 15:42

2 Questions to Help Identify Your Priorities for New Year's Goals Filtering Your New Year's Goals in Light of Your Calling Dr. Paul ChappellSat, 12/31/2022 - 13:45

3 Truths That Transformed Isaiah A Look at Isaiah 6 Dr. Rick FlandersWed, 01/18/2023 - 10:11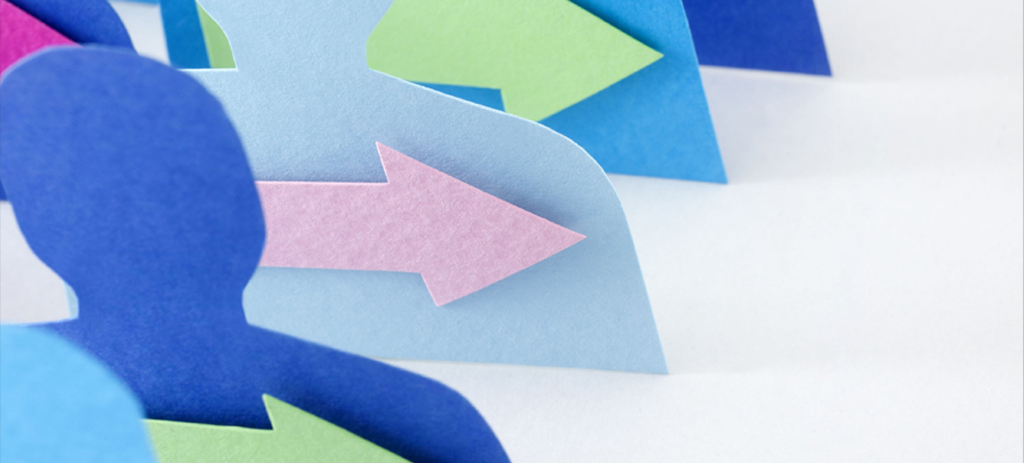 I am nearing my ninetieth birthday. I made public my call to preach on Thanksgiving night of 1954. A few days after that I preached my first sermon in the prayer meeting service of the Black Oak Baptist Church in Gary, Indiana. Two years later, I began pastoring. I have been in full-time ministry since 1956—nearly seventy years.Because of the various ministries I have served in, I've preached in literally thousands of churches all over the world. Being in so many churches is a blessing because I get to meet men and women who are faithfully serving Christ all around the globe. But going to so many places does have a downfall: I sometimes see the sad disunity among God's people. Churches, Bible Colleges, mission organizations, preachers, and ordinary Christians find reasons to quarrel with one another.Of course, every church or organization has some differences with the next organization. But among the independent Baptist places where I am privileged to serve, most have so much more in common than different. Yet, for some reason, we emphasize our differences more than our common practices and beliefs. Would it not be wonderful if we would emphasize our commonality rather than our differences?Many years ago when I became the Far East Director of BIMI, my pastor, Dr. Lee Roberson, was generous in giving needful advice—principles by which to conduct my ministry. One night as we were driving together back to Chattanooga from a meeting, he said to me "Don, you go anywhere that you believe God is leading you to go and minister. Some of the places you go to some of the brethren will criticize you. Don't fight with them; just keep going where you know God wants you to go." Of course, Dr. Roberson was speaking about doctrinally-solid Baptist churches. And that was good advice. He was right on both points—some brethren criticized me, and I learned not to spend valuable time defending myself.For the first eight years of my ministry. I was a Southern Baptist. When I began to see the liberalism and compromise taking place in the Southern Baptist Convention, I became an independent Baptist by conviction. I'm grateful for that decision, and I would do it all over again—even today. I soon learned, however, that independent Baptists sometimes aren't very independent in their relationships with one another. If I did things the way they wanted me to do and went where they wanted me to go and refused to go where they did not want me to go, I was accepted. But when I didn't meet those criteria, I was not always accepted.Over my nearly seventy years in the ministry, I have seen several leaders try to be a Baptist pope (although not, of course, with that title). None of them have succeeded. The reality is that we must each answer to God—not to each other. "Who art thou that judgest another man's servant? to his own master he standeth or falleth. . . . But why dost thou judge thy brother? or why dost thou set at nought thy brother? for we shall all stand before the judgment seat of Christ" (Romans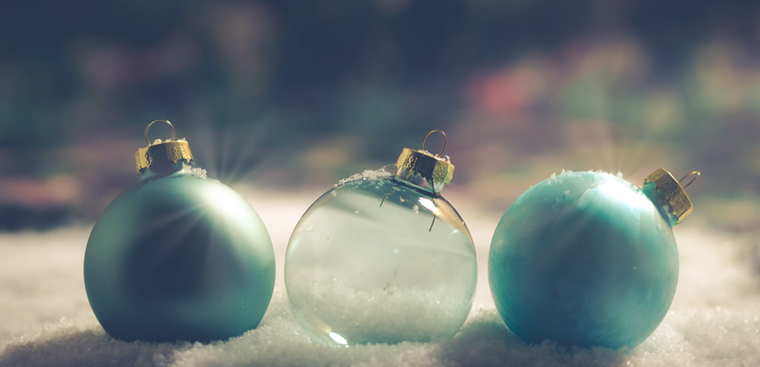 3 Principles from Joseph's Response to an Impossible Situation I'll never forget hearing Dr. Tom Malone say, "When God wants to do something great, He starts with the difficult. But when He wants to do something miraculous, He starts with the impossible."To me, as a twenty-four-year-old pastor, just getting started at a struggling church, that statement challenged me to press forward by faith. I've gone back to it many times over the years, and it has always encouraged me to remember that God is able!So often, what appears to be hopeless to us is the very atmosphere in which God is about to do something miraculous and restore true hope. During times like these, we can learn from Joseph—the earthly stepfather of Jesus.When we look at the Christmas story, we often consider the uncertainty and difficult that Mary endured. But Joseph also faced an extreme dilemma. How could he believe what Mary had told him? What was he to do with the impossible situation he faced?I love the response Joseph chose. And I want to encourage you—whatever you might be facing this Christmas season—to learn from his example to have…Patience to ListenThe first clue we get that Joseph was not a reactionary man is in Matthew 1:20 as the Bible tells us that he "thought on these things."But while he thought on these things, behold, the angel of the Lord appeared unto him in a dream, saying, Joseph, thou son of David, fear not to take unto thee Mary thy wife: for that which is conceived in her is of the Holy Ghost. (Matthew 1:20)Joseph could have immediately responded to Mary, and verse 19 indicates that if he had, he would have ended their relationship. But he was patient to think things through and to wait on the Lord.Because Joseph waited, he received direction from God in the form of divine revelation.Over the years—and particularly since the beginning of the Covid-19 pandemic—I've watched so many men respond to difficulty by reflexively removing themselves from the worst of the situation. It might be a job change or a cross-country move or an angry outburst. Impulsive, frustrated decisions rarely lead to peaceful and spiritually-fruitful destinations.When we have patience to hear God's Word, seek counsel, and pray for direction, God does provide that direction—even in impossible situations.Trust to FollowThe direction God gives is always best for us, but it isn't always easy. And that was the case for Joseph.God told Joseph words that are so familiar to us today, but they must have felt surprising to Joseph: "fear not to take unto thee Mary thy wife: for that which is conceived in her is of the Holy Ghost."Make no mistake: this was different than the life Joseph had planned. Was it better? Infinitely so! But it wasn't without challenges or mystery. And Joseph could only find the strength to do it by simply taking God at His word.And that's exactly what Joseph did.Then Joseph being raised from sleep did as the angel of the Lord had bidden him, and took unto him his wife: (Matthew 1:24)The only way forward in an impossible situation is faith in God's Word.That's not to say that the only possible movement in an impossible situation is faith. As I mentioned a moment ago, we're often tempted to make decisions out of frustration and impatience. But the rash decisions we make in those times never lead to spiritual prosperity.The times when we cannot see how God could bring good out of impossibility are the times when we most need to trust the Lord.Trust in the Lord with all thine heart; and lean not unto thine own understanding. In all thy ways acknowledge him, and he shall direct thy paths. (Proverbs 3:5–6)Every impossible situation I have found myself our our church in has required trust in the Lord before we have seen His miraculous provision.Humility to MarvelHave you ever noticed that pride and wonder cannot coexist?So often, even after we have had the patience to listen for God's direction and the trust to follow it, we unexplainably congratulate ourselves on the success of what God does. Invariably, this pride pulls our heart away from worship. We lose our awe of God's greatness and sink into a shallow, narrow world of which we are the star.It was not so with Joseph.Several months after he made the faith-filled decision to follow God's plan, Jesus was born. And eight days after Jesus' birth, Joseph and Mary went to the Temple to dedicate Jesus. While they were there, they met Simeon and Anna who both praised God for the fulfillment of His messianic prophecies in the person of Jesus.And how did Joseph and Mary respond? They didn't pat themselves on the back. They didn't step forward and offer a seminar for anyone going through tough times to learn how they, too, could follow God. Joseph and Mary just marveled.And Joseph and his mother marvelled at those things which were spoken of him. (Luke 2:33)They couldn't have possibly understood all that God was doing in that moment. But they had the humility to step back, take it all in, and marvel.This is the LORD'S doing; it is marvellous in our eyes. (Psalm 118:23)I don't know in what impossible situation this Christmas may find you. But I know a God who delights in impossibilities. You can trust Him.Meanwhile, have patience to listen, trust to follow, and humility to marvel.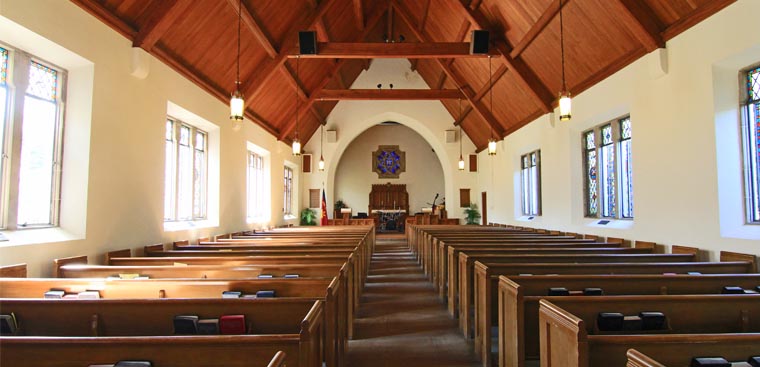 A Call to Be a Faithful and Involved Member of your Local Church As we recently celebrated our 70th anniversary as a local church, I have been thinking of the role that a local church has played in my life. I am so glad that my parents taught and showed me the importance of belonging and being faithful to the local church.I was saved on Sunday night, March 15, 1970, in a local church. I was baptized the next Sunday, March 22, 1970, under the authority of a local church and became a member of that local church on that Sunday night.I believe that local church membership and involvement is a vitally important part of every Christian's life. The church is God's organism through which He seeks to reach the world with the gospel. I am thrilled that Sharon and I have been a part of Beacon Baptist Church for over 37 years.The New Testament is filled with local churches. The word church is found 77 times in the New Testament and the overwhelming majority of those references is to a local fellowship of baptized believers who came together around common Bible doctrine for the common purpose of fulfilling the Great Commission.Everywhere the Apostle Paul went and won people to Christ, he established a local church (Acts 14:23). The New Testament is filled with letters to local churches in Rome, Corinth, Galatia, Ephesus, Philippi, Colosse, and Thessalonica. The Lord Jesus addressed the seven local churches of Asia Minor in Ephesus, Smyrna, Pergamos, Thyatira, Sardis, Philadelphia, and Laodecia (Revelation 2, 3). So, great emphasis is placed throughout the New Testament on attending, joining and being involved in a local church.There are two misconceptions about church membership. The fact that you join a church does not make you a Christian. Being a member of a local church no more makes you a Christian than being in a garage makes you a mechanic. The greatest question is not whether your name is on a church membership roll, but whether your name is recorded in the Lamb's Book of Life (Revelation 20:15; 21:27).The other misconception is that God considers church membership only as optional, rather than essential. It is just as dangerous as the previous one. I heard of a group of men discussing the issue of membership in a local church when a pastor walked by them. They asked the pastor, "Don't you agree that you can get to Heaven without belonging to a church?" The pastor replied, "Yes, I believe it is possible for a person to go to Heaven without belonging to a church." The ringleader of the group spoke up, "See, I told you so." As they prepared to walk away, the pastor said, "I want to ask you a question. If you care nothing for being a part of a church, where people get saved, sing the praises of God, learn the things of God, and fellowship with the people of God, why would you want to go to Heaven in the first place?"May our Lord help us to be faithful and fully involved in the life and ministry of our local church!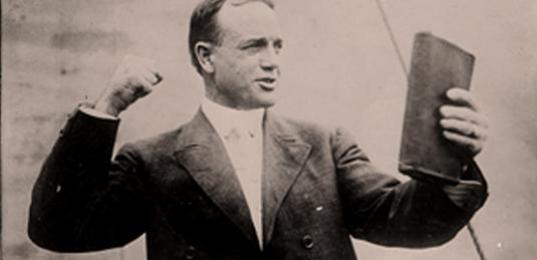 5 Imperatives for Preachers I recall the first time a little girl asked me to sign her Bible after I had preached in the fall of 1972. Signing my autograph was easy, but I knew it was customary for preachers to put a verse beneath their names. For some reason, 2 Timothy 4:1–8, came to my mind and since then I have always used those verses with my signature. When God called me to preach, I knew I had very little to offer God, but I knew that His Word was powerful and could change lives forever. I have asked God to let my preaching be dominated with His Word, rather than my opinion, my advice, or my experiences.I love the admonition of Paul to Timothy—preach the Word! Preach means "to cry out, herald, or exhort." Haddon W. Robinson states, "Preaching should so stir a man that he pours out the message with passion and fervor. Not all passionate pleading from a pulpit, however, possesses divine authority. When a preacher speaks as a herald, he must cry out 'the Word.' Anything less cannot legitimately pass for Christian preaching."Paul goes on to say in 2 Timothy 4:2,"…be instant in season, out of season; reprove, rebuke, exhort with all longsuffering and doctrine." Like a military officer, the aged apostle gives five important imperatives to young Timothy as he begins his ministry of preaching.1. ReadinessThe command to, "Be instant in season, out of season" carries the picture of a soldier on duty, ready for battle at any moment. Dr. B. Myron Cedarholm used to tell us "preacher boys" in college to always be ready, "To preach, pray, or die." Preaching is not something we do only when we feel like it or when the audience is receptive to our message. Later in verses 3–4, Paul reminds us, "For the time will come when they will not endure sound doctrine; but after their own lusts shall they heap to themselves teachers, having itching ears; And they shall turn away their ears from the truth, and shall be turned unto fables." Harold T. Bryson reminds us that "the proclaimer of God's Word needs to stay with the task of preaching whether he feels like it or not…. The preacher must be faithful to preach the Word regardless of whether listeners welcome it, reject it, or ignore it."2. ReproveThe next imperative—to "reprove"—applies to human reason. This word carries the idea of a lawyer cross-examining or questioning a witness. Refuting error or proving something wrong is a huge part of the preacher's responsibility. A few verses earlier in 2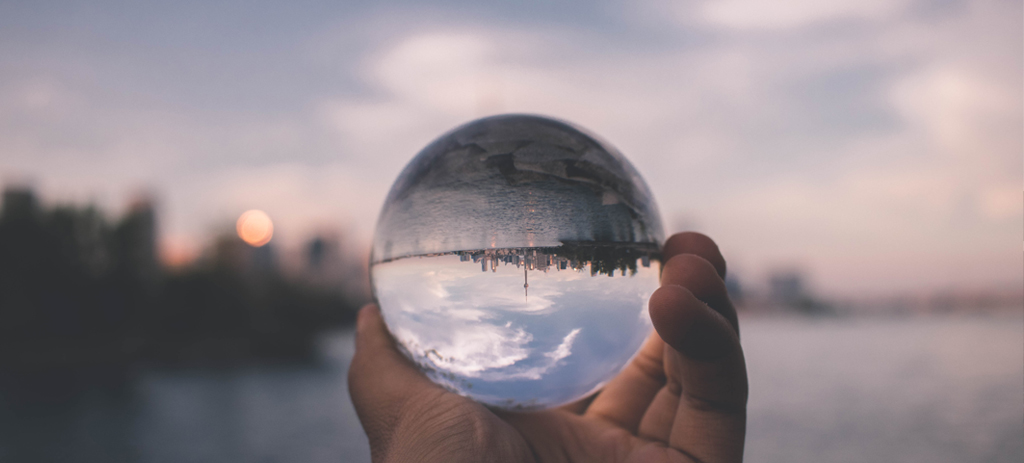 3 Actions for Christians to Take in a Confused Society We live in a day of amazing confusion.But what makes the confusion especially disorienting is that those who are creating it don't act bewildered or perplexed. Instead, when we point out what seems obvious, they tell us with a straight face that we are confused, that these issues are more complex than we could understand, that the problem is with us.This was especially clear to me during the recent election cycle in California whenThe black candidate was called the "face of white supremacy."Governor Newsom stated the election was "a matter of life or death," but he is unequivocally for abortion, taking the life of preborn children.But this is bigger than just the past California election cycle. It's all across our nation and in current news.It's the school board that silenced a dad trying to alert others of a transgender student who raped his daughter in the women's bathroom. Somehow the dad—not the sexual assaulter—was the villain.It's insisting that women have the right to choose to take the life of their preborn child ("My body, my choice"), but parents do not have the right to choose if they will have their child vaccinated.It's a culture that defunds the police while defending violent protests.It's an ideology of inclusivism that excludes anyone who states obvious realties such as binary genders.It's a morality that embraces what God clearly declares is wrong (same-sex marriage, transgenderism, state redistribution of wealth, taking the life of the unborn, rioting and lawlessness, etc.) while rejecting the Christian values that allow for law, order, and the traditional family—bedrocks of civilized societies.If our takeaway is simply that the media has taken sides and frames the narrative for their agenda, that's only part of the story. The larger issue is more concerning: our country is morally confused.This is not merely the secularization of a society in a purely de-religionizing sense. It is the re-programming of morality. None of the issues that I mentioned above are portrayed as simple differences of opinion. There is a morality attached to them: it's deemed wrong in today's society to question someone's gender fluidity, to defend the police, to attach justice to equality of process rather than equality of outcome, to say marriage should be exclusively between a man and a woman.We live in a world that calls wrong right, and right wrong. Isaiah 5:20 puts it bluntly:Woe unto them that call evil good, and good evil; that put darkness for light, and light for darkness; that put bitter for sweet, and sweet for bitter! (Isaiah 5:20)I used to read Isaiah 5:20 and think that the outcome of this verse would be obvious—like the emperor's missing clothes. After all, if people are calling good evil, how hard is that to see?The reality, however, turns out to be less obvious. It turns out that changing terms and definitions (calling evil good, and good evil), reframing topics (substituting darkness for light), and recasting desires (replacing bitter for sweet) all has a disorienting effect on a society. In time, it's hard for people who have been morally confused to know right from wrong—and that's the goal.Those who are perpetuating the confusion are not just confused; they are rebelling against God. Complexifying the issues and redefining the terms are smokescreens for an unwillingness to submit to God.Because that, when they knew God, they glorified him not as God, neither were thankful; but became vain in their imaginations, and their foolish heart was darkened. Professing themselves to be wise, they became fools, (Romans 1:21–22)So what are Christians to do in a society that confuses and mislabels right and wrong?1. Recognize the Source of ConfusionSometimes Christians think they can help by joining in the confusion. Of course, they don't phrase it quite like that. But instead of standing firm on biblically-clear issues, they equivocate or sidestep by saying things like, "This is a really-nuanced issue, and I can't answer it directly." Or they hope to gain the understanding of the world by joining people or organizations that are founded on an anti-God bias for some form of a "greater good."Satan is the author of confusion (1 Corinthians 14:33). And one of the ways that he brings confusion is by adding complexity—moving people away from the simple realities of truth.But I fear, lest by any means, as the serpent beguiled Eve through his subtilty, so your minds should be corrupted from the simplicity that is in Christ. (2 Corinthians 11:3)This is not to say that issues of our day such as racism, abortion, homosexuality, or others do not have varied factors to their impact on individual lives. It's not to say that there might not be multiple approaches to how to help or bring change. But it is to say that the Bible's truth regarding them is straightforward and simple. And if we cannot directly bring God's Word to bear on the root issues, we are either cowardly or undiscerning.When people come to us who are suffering because of their struggle with these issues, we should be compassionate and care for the aspects of their lives touched by sin. But we should not struggle to be straightforward in saying what the Bible says on clear moral issues.2. Bring Clarity through Bible TeachingA confused society needs a biblically-committed church with a clear message. If people are not going to hear the truth about what the Bible says at church, where are they going to hear it?If young people are not going to hear what the Bible says about gender distinction, the sanctity of life, justice, and creation from their parents and from their church, where will they hear it?Christians today are inundated with false teaching that assumes the form of education or news. They need pulpits, lecterns, and discipleship relationships that bring biblical clarity to topics that feel confusing.(Two resources that I wrote to help are both titled Avoiding Confusion: Interpret Cultural Issues through a Biblical Worldview. There is an educational version for Christian schools or homeschools, and there is a small group version for adult Bible studies.)3. Declare the Gospel If Christians need to hear Bible truth to bring clarity to the moral issues of our day, what do the lost need?They need Christians who have the clarity to see the central issues of sin and salvation.They need family members, neighbors, coworkers, and friends who will see past the conversations about politics and mask mandates and bigotry to lost hearts who need a Saviour.They need churches who care enough about reconciliation that they recognize the need of every man, woman, boy, and girl to be reconciled to God through Jesus Christ.Please don't misunderstand this call to declare the gospel as a simplistic way of saying, "Cultural issues don't matter; just tell more people about Jesus." Cultural issues do matter. But they don't matter more than a human soul. They don't matter more than the realities of heaven, hell, and salvation through Christ.We could invest our entire lives in bringing kindness to human need—and I'm thankful for those who have done that. But if that kindness is divorced from the essential issue of the gospel of Christ, it doesn't bring lasting help.For what is a man profited, if he shall gain the whole world, and lose his own soul? or what shall a man give in exchange for his soul? (Matthew 16:26)Yes, we must boldly speak the truth in love (Ephesians 4:15). We must do justly and love mercy (Micah 6:8). But we must also declare the gospel.For I am not ashamed of the gospel of Christ: for it is the power of God unto salvation to every one that believeth; to the Jew first, and also to the Greek. (Romans 1:16)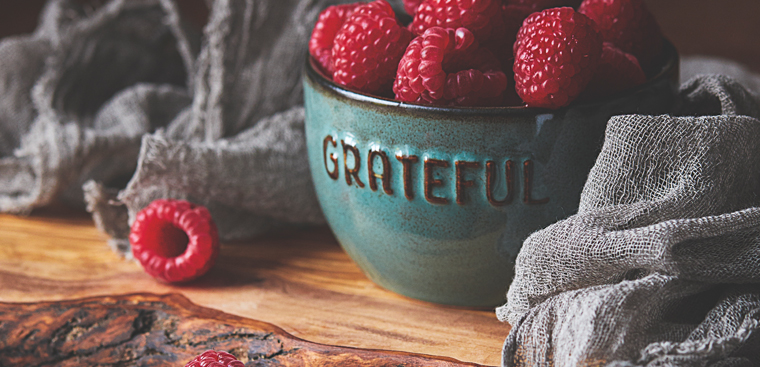 If I had the choice to be in attendance at the very first thanksgiving, I would have made the choice to skip it! When I think about what our forefathers had to endure the previous year, there was not much to be thankful for.The Pilgrims documented their journey as they encountered the high seas, with enormous waves threatening to capsize their ships, diverse sicknesses, and even rat infested quarters. Once they landed, there was no Holiday Inn awaiting them. They faced a brutal winter, a terrible flu season, and an unknown enemy. Despite the Pilgrims' many earthly reasons to complain, they made the decision to give thanks to God.Likewise, the book of Acts documented Paul's journeys as he was misunderstood, slandered, attacked, beaten, stoned, imprisoned, and shipwrecked. Opposition followed him everywhere he went. Nevertheless, Paul was profoundly thankful. Despite his many earthly reasons to complain, Paul was constantly giving thanks to God.What impact do the Pilgrims and the Apostle Paul have on me? It teaches me that being thankful has little to do with my present circumstances; it has much more to do with my perspective.For the Pilgrims', they knew they were securing the freedom to worship God, the freedom to employ their gifts, and freedom to reach their full potential. Future generations would be able to enjoy these freedoms as well. The Pilgrims were thankful knowing that their sacrifices would eventually pay off.For Paul, he knew that through all of these hardships the gospel was advancing. He states, "That the things which happened unto me have fallen out rather unto the furtherance of the gospel" (Philippians 1:12).Would I have given thanks, if I had prayed for a smooth journey and barely survived the rough seas? Would I have praised God for His goodness, if half of my loved ones had died during the harsh winter months? Would I have given thanks to God, if I were arrested for sharing my faith? Would I have given thanks to God, if I had been chased out of town? Surely, I would if I knew that through those experiences others could have the freedom to worship Christ or hear the Gospel.Thanksgiving really is a choice. Resist being cynical and critical. Make the choice to be thankful.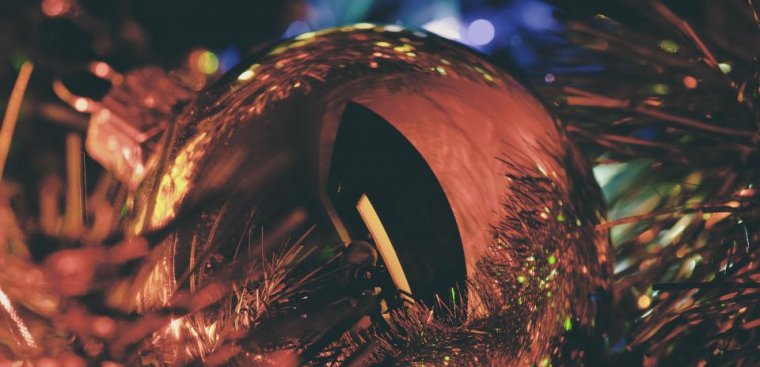 The King Became a Man I've always liked hearing oxymorons. They are often ironically humorous. The word oxymoron itself comes from oxus which means "sharp" and moros which means "dull."Here are some of my favorites: jumbo shrimp, freezer burn, white chocolate, plastic silverware, airline food, sanitary landfill, and professional wrestling.The beautiful Christmas story is loaded with powerful ironies that illustrate to us the amazing lengths God went to so that He could bring salvation to sinful mankind.1. The Irony of the IncarnationThe Creator God became as one of the creatures—one of the created beings. He who is all power came in the helpless form of a newborn.2. The Irony of the SettingThe arrival of the Bright and Morning Star—the Light of the World was presented in the darkness of nighttime.3. The Irony of the Angel's Message"Peace on earth, good-will toward men" will lead to much evil and heart-ache as sinful man chooses to reject the Saviour. Thousands of Jewish babies will be slaughtered by order of Herod the jealous king. The prophetic forerunner of Jesus, John the Baptist will be beheaded. Several times in Jesus ministry, the Jewish leaders "sought to kill" Him. Ultimately He is put to death in the manner of a violent criminal.4. The Irony of the Gifts Brought by the Wise MenMyrrh, a precious spice most often used in preparation for burial and associated with death is presented to a newborn baby.5. The Irony of the AccomodationThere was no room at the inn for the King of the Earth and Heaven. Yet, He comes to extend an open invitation to all earth dwellers into the mansions of Heaven.6. The Irony of the PurposeJesus was "born to die." The Baby Jesus was God in human flesh. His birth was not the prelude to a Kingdom, but the prelude to His death and burial, then His resurrection. Of course, He is the King—later He will exercise that authority on earth.7. The Irony of the NameEmanuel means "God with us." Jesus' birth meant that Light came to darkness, holiness contrasted sinfulness, life came to the dead, righteousness overcame wickedness, and perfect Deity dwelt with depraved humanity.What an amazing way our Redeemer came to earth. Hallelujah, what a Saviour is Jesus, my Lord!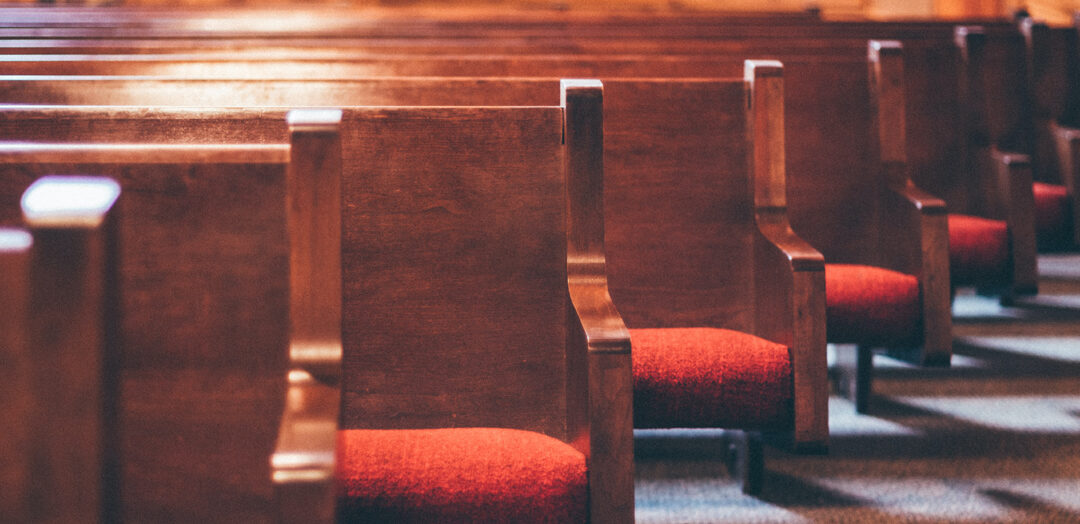 A new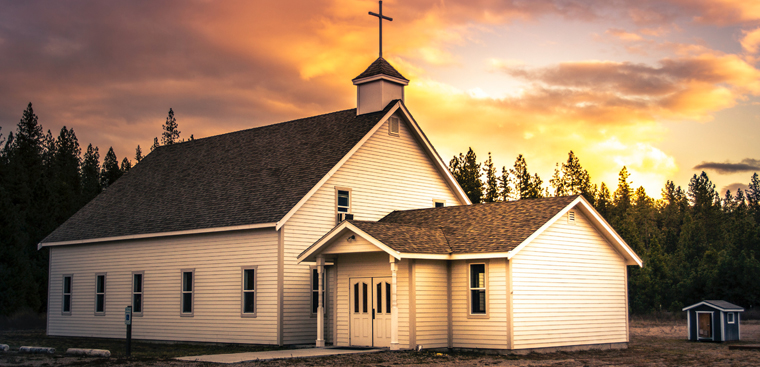 Maturity Does Not Happen Automatically It's true for people, and it's true and for churches: the passing of time does not guarantee the development of maturity.When it comes to church growth, it's easy to fall into a pattern of measuring only numeric growth or decline. But even if a church is exploding numerically, if there is not real spiritual maturity taking place in the lives of its members, the numeric growth will be short lived.To be sure, numeric growth can be an indication of spiritual health in a church. But that is only true when there are accompanying indicators of spiritual health.For instance, a spiritually-healthy church will be a gospel-sharing church. But the fruit of that witness may or may not be immediately apparent in the season you are measuring. Many of us who serve as pastors have seen numeric challenges due to Covid over these past two years, even while seeing spiritual growth within our congregations.So if neither time nor attendance are standalone measures of growth, what are some of the other ways we can measure it?Recently, while reading Warren Wiersbe's book, 10 Power Principles for Christian Service, I came across the following list of questions. Wiersbe introduces them with the disclaimer that they are "a simple checklist for the pastor—not inspired or inerrant—that can help him evaluate his own ministry and the progress of the church."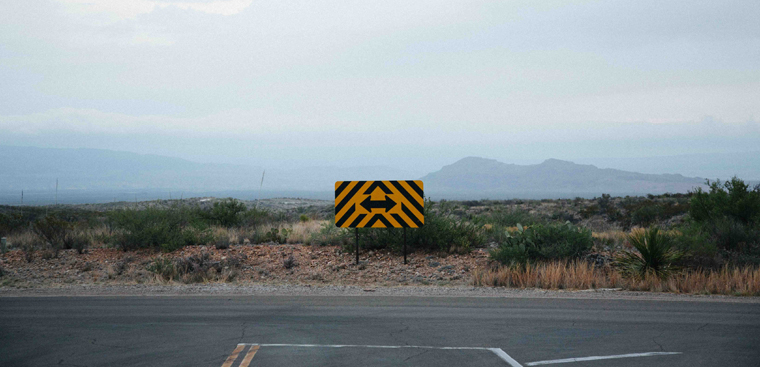 When it comes to making purchases I am a research guy. By that, I mean that before I reach the store I have used my computer to research what my best purchase would be. A couple of Christmas's ago I bought Susie a double-oven range for Christmas. When I went to make the purchase, a salesman approached me and asked if I needed help. I responded with the brand and the model that I intended to buy.It was a quick transaction because my decision had already been made in the quietness of my home. I experienced no pressure from the salesman or indecision caused by the other choices that were available to me. If you wait until purchase time to make your mind up, someone else is going to help make that decision for you. That's not necessarily a bad thing in a big box store, but in life it can lead to knee-jerk decisions that you will live to regret.One of the verses that has made a definite impact on my daily life is Proverbs 11:30, "The integrity of the upright shall guide them: but the perverseness of transgressors shall destroy them."A man of integrity has already made up his mind to do the right thing before he ever faces the situation. His decision has been made in the quietness of his walk with God, and his integrity to stick to that decision becomes his guide.A transgressor is someone with no regard for boundaries. He lives by impulse, and barges through life with no regard to the consequences of his decisions. He allows the situation to determine his ethics, and situation ethics is an unreliable guide.It is easier to make decisions when you have predetermined principles in place, rather than deciding in the emotion of the moment. We need to make up our mind before we have to make up our mind.In the privacy of our walk with God, away from the passion and pressure of predicaments and people, we should determine what our decision will be–before crunch time arrives.Many years ago, I read the seventy life resolutions that Jonathan Edwards had made, and it set me to thinking about my own life and the principles that I wanted to live by. These were things that I had predetermined to help me in decision making, but I had never assembled them all together. I felt impressed to make a list of these that I could read as a reminder. I arrived at these determinations at different times in my life–often when facing situations that challenged the ideals and principles by which I lived.Since our decisions determine our direction and our direction determines our destination, we need to make some determinations before we ever arrive at the point of decision. By doing so, we can help determine the path we walk and the destination at which we will arrive.Here are the determinations that I listed to help guide me through life:Determined to be daily in His Word and before His throne.Determined to put my relationship with The Lord above all other relationships–no matter how close they may be.Determined to never fear the consequences of truth.Determined to always speak the truth in love.Determined to not exaggerate the importance of lesser matters.Determined to the best of my ability to love my wife as Christ loved the church, and to set an example that my children and my grandchildren can follow.Determined to value influence more than opportunities.Determined to be led by the Spirit rather than intimidated by man.Determined that I have nothing to prove; I have Someone to please.Determined that I will not use my Christian liberty as a tool of divisiveness.Determined that I will show love to the lost, mercy to the prodigal, forgiveness to the offender, and grace to fellow believers.Determined to pray for wisdom enough to hear those who lead, and humility enough to listen to those who follow.Determined that my priorities will always be: Jesus, before others, before me.Determined to never lessen the importance of the church that Jesus died for.Determined to live my life as a giver, yet always remain grateful for what I receive.Determined to earnestly seek forgiveness from those that I have wronged, and restoration with those who have wronged me.Determined to be more concerned with being a friend than having a friend.Determined that I will seek to advance His kingdom rather than my own.Determined to not fall prey to hearsay, innuendo, or scuttlebutt, but to be man enough to go to the source.Determined that I will not fall victim to either compliments or criticism.Determined to find the humor in life, lest I become infected by reality.Determined to approach life as a student rather than as a professor.Determined to be a good steward of my health, lest my service suffer from my negligence.Decision making becomes much more confident when we are guided by our integrity rather than our emotions. Having predetermined your decision to a situation allows you to respond rather than react. Reactionaries are guided by emotions; responder's by integrity. Reactionaries leave a trail of shattered relationships and wounded people behind them. They don't intend to hurt anyone, but they do so because they react emotionally to the situation.I do not profess to have mastered all of these determinations, but I do confess that these are goals that I sincerely desire to embrace on my journey. What are your life determinations?If you have not made your own determinations, this would be a good time to do so. Prayerfully allow the Word of God to direct you, and then determine to stay the course!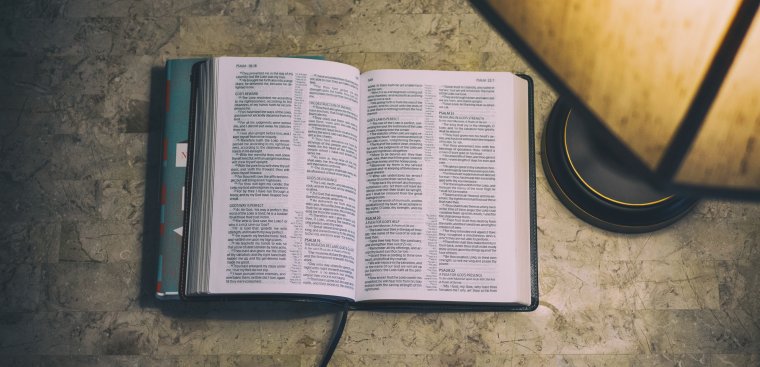 Your Relationship with God Withers When it Is Neglected If I asked you a question about your own devotional life, would you be uncomfortable? Some Christians spend little—if any—time with the Lord on a daily basis. There are those who think if they read The Daily Bread or a verse or two out of the Bible and perhaps whisper a short prayer, they are being extremely spiritual. In their mind, that is enough to help them develop spiritually. Yet, many times that same Christian will spend forty-five minutes to an hour looking at social media sites or perusing news or sports sites. Perhaps they spend several hours watching television, listening to sports or talk radio, or reading some secular literature.In John 15, we find some of Jesus' final words before His death on the cross. I think we realize that if a person knows he has a short time to live, he might speak some of his most important thoughts to those he loves. Jesus did that in the Upper Room and on the way to the Garden of Gethsemane. In this great chapter of John, Jesus speaks about the importance of abiding in Him. He likens it to a branch being attached to a vine. If the branch is removed from the vine, it withers and dies. It can only bear fruit as it is attached or abides in the vine.Jesus is saying that it should be the same way for believers. If we want to be truly spiritual and have fruit in the Christian life, then we must abide in Christ. We must do what Psalms 1:1–3 states—we must delight in the Law of the Lord and meditate on it day and night! When we do, we will be like a tree planted by the rivers of water, bringing forth fruit, and we will truly prosper in the Christian life.Here are a few things every Christian needs to do:1. Spend some quality time with Christ every day and throughout the day (Matthew 4:4).2. Memorize Scripture verses and let their truths rest in your heart (Psalm 119:11, Colossians 3:16).3. Let those truths permeate your mind and think on them throughout the day (Psalm 1:2).4. Put away, or quit, things that aren't pleasing to the Lord. Let the Holy Spirit search your life and point out the things that God wants you to face and deal with (Psalm 139:23, Ephesians 4:22, Colossians 3:9).If you will make this a practice with a heart that longs for and loves the Lord, you will truly be walking in the Spirit and growing in grace!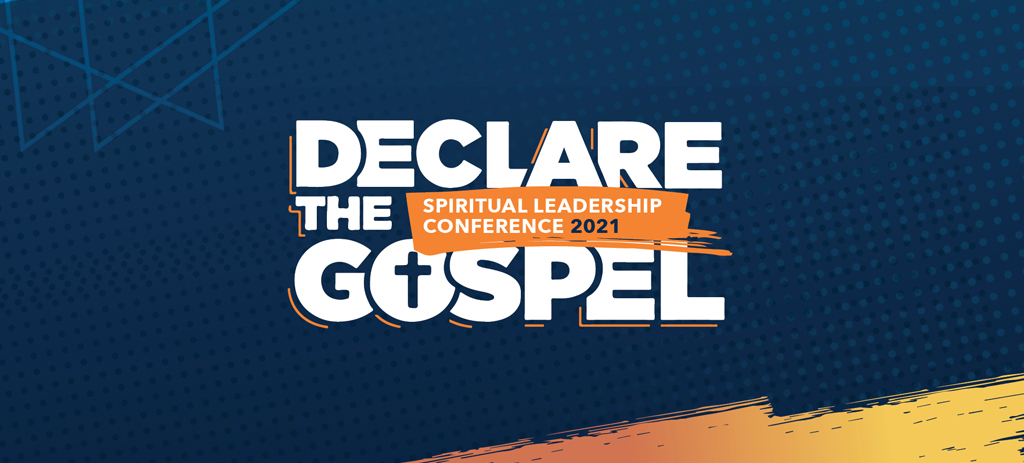 Spiritual Leadership Conference 2021 has begun! Our theme this year is "Declare the Gospel." And what a needed theme this is! In a world that is pushing declarations of division and hatred, we must be the people who declare the salvation and redemption available through Christ. Every service and session of this year's conference is centered around helping Christians and churches more effectively declare the gospel in their communities.We recognize that many are unable to travel to Lancaster for the conference—and especially this year with some of the travel challenges related to Covid. For this reason, we are making all of the services and the auditorium sessions available on live stream.So, whether you will be on campus with us this week or joining via live stream, here are a few ways to glean the most from this conference:Conference AppThe Spiritual Leadership Conference app (available on both iOS and Android) provides helpful, updated information on session times and titles, information on speakers, nursery locations, a campus map, and direct access to the live stream.For conference delegates, the app includes a concierge service, a personalized conference schedule, and the ability to ask questions for the discussion panels directly through the app. Enable notifications to receive updates on schedule changes or other helpful information.Live Stream Schedule All of the services and the sessions that take place in the main auditorium will be live streamed at lbclive.tv.(All times below are given in Pacific Daylight Time (UTC-7). A full conference schedule is available at slconference.com or on the conference app.)Sunday, October 38:30 and 10:30 AM – Morning Service5:00 PM – Evening ServiceMonday, October 46:30 PM – Evening ServiceTuesday, October 58:30 AM – General Session 1 (Paul Chappell—Declaring the Gospel in Your Community)10:15 AM – General Session 2 (Dean Herring, Kuna, Idaho)6:00 PM – Preservice Interviews6:30 PM – Evening ServiceWednesday, October 68:30 AM – General Session 1 (Pastor Paul Chappell—Casting and Implementing a Fresh Vision for Your Church)10:15 AM – General Session 2 (General John Teichert, Maryland)6:00 PM – Preservice Interviews