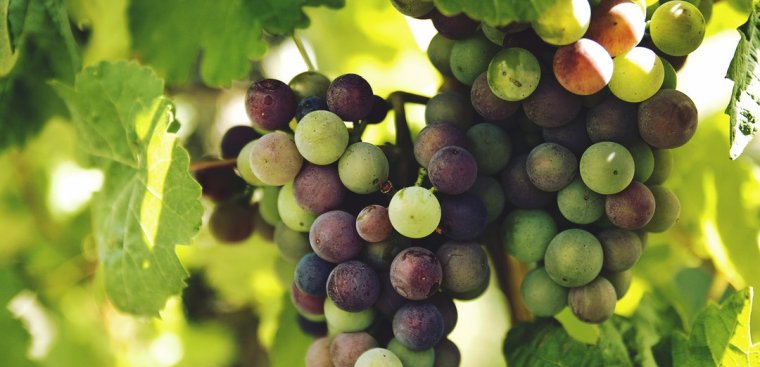 A Look at Isaiah 6 Then said I, Woe is me! for I am undone; because I am a man of unclean lips, and I dwell in the midst of a people of unclean lips: for mine eyes have seen the King, the LORD of hosts.–Isaiah 6:5Scofield and other Bible students have called the sixth chapter of Isaiah, the prophet's "transforming vision." The account of his experience seeing God's glory reminds us of Simon Peter's transforming experience in Luke 5. When Peter realized Who Jesus really was, he could see how sinful he was, and said to the Lord, "Depart from me; for I am a sinful man, O Lord." In response, the Lord said to him, "Fear not; from henceforth thou shalt catch men."When Peter saw the Lord as He is, and himself as he was, he was transformed and made more useful to God than he had ever been. The same thing happened to Isaiah for the same reason. When he saw the Lord as He is, high ("high and lifted up," verse one) and holy ("Holy, holy, holy is the LORD of hosts," verses two through four); he was profoundly surprised by the discovery in the light of his vision that he was "unclean." And it was only the first surprise he got that day.In total, there were three surprises that purged the prophet that day. This happened after he had already been preaching in Judah for five chapters (Scofield estimates two years). Many preachers have been surprised by the Lord in a similar way, and after the troubling experience, have known much greater blessing from God. The surprising facts that transformed the prophet were these:1. That He Had the ProblemIn the fifth verse he pronounces a "woe" that stands as the seventh woe he had pronounced as a prophet. In chapter five we find him proclaiming "Woe unto them" six times. He said "woe" to the greedy, "woe" to partiers, "woe" to the mockers, "woe" to the perverted, "woe" to the self-conceited, and "woe" to the lawless.But now the "woe" was "Woe is me!" It was not only the wicked of Judah to whom he had been preaching that were in trouble. He himself was in trouble with God. And this became crystal clear to him when he saw the Lord on His throne.He recognized that he had "unclean lips." The meaning is that his sins (whatever they were—not necessarily sins of the lips or the tongue) made it impossible for him to respond to the chant of the seraphim who cried to one another, "Holy, holy, holy, is the LORD of hosts" as the saints do in Revelation chapter four,God works in a preacher's own life just as He works through his ministry in the lives of others. This is evident in many of the books of the prophets. These books are generally made up of sermons, but there is biographical material, too. And the accounts of their lives include records of how the Lord purged and grew them. How many times does Jeremiah tell us God was growing him and purging him while he was preaching! Such accounts are recorded in chapters 11, 15, 19, 20, 26, 28, 32, 36, 37, 38, 39, 40, 41, 42, 45, and other places in the book of Jermiah. Especially note what God said to the prophet while he was being persecuted in chapter 15.If thou return, then will I bring thee again, and thou shalt stand before me: and if thou take forth the precious from the vile, thou shalt be as my mouth: let them return unto thee; but return not thou unto them. And I will make thee unto this people a fenced brazen wall: and they shall fight against thee, but they shall not prevail against thee: for I am with thee to save and to deliver thee, saith the LORD.—Jeremiah 15:19–20The trials of Jeremiah would bring him to a new day of usefulness to the Lord if he would "take forth the precious from the vile." It is hard for us to imagine anything vile in the life of this devoted, tender-hearted, and bold servant of God to whom the Lord Jesus Himself was compared (Matthew 16:14), but God was calling him to take the precious from the vile in his life.God often brings a preacher to the point where he must deal with the inconsistencies of his Christian life. Think of the precious things God is doing in your life and through your ministry. Then pay attention to the thing that God is calling "vile." The prophet was told that if he would remove the vile from the precious, the Lord would speak through him and stand with him. What a promise! And what a surprise for Isaiah that the preacher actually had the problem of sin in his life that was blocking the blessing!Malachi chapter three speaks of a time when Israel will be revived—a revival predicted in both the Old and New Testaments. "He shall sit as a refiner and purifier of silver: and he shall purify the sons of Levi, and purge them as gold and silver, that they may offer unto the LORD an offering in righteousness" (Malachi 3:3).The first thing God will do as the Kingdom age begins is purify and purge the priests. The leaders must be purged and cleansed first. So it is now. When the pastor gets an appreciation of the glory and holiness of God through preaching he hears or the study of the Bible, he is sometimes struck and surprised at how unclean he really is. It is a jolting experience, but it will do much good if he will let God have his way.Evangelists also experience the surprise of finding out that the problem is not mainly with the people who hear them preach, but rather in their own hearts and lives. The evangelist is the one in need of revival first.2. That He Could Be PurgedAfter the prophet experienced the blow of being surprised by his own uncleanness, he was surprised again that he could be purged of that sin and made clean. A seraphim flew to Isaiah, having taken a live coal off the brazen altar. "And he laid it upon my mouth [remember the issue of his unclean lips], and said, Lo this hath touched thy lips; and thine iniquity is taken away, and thy sin purged" (Isaiah 6:6–7).Of course, the sacrifices burning on the altar represented the offering of Christ on the cross as the sacrifice for our sins. That atoning sacrifice not only provides salvation for the lost soul, but also cleansing for the believer whose sins have put him out of fellowship with God (read 1 John 1:3–9). So the unclean prophet was purged, and the sins that had made him unclean before God were taken away.Often Christian people have trouble believing that they are really clean. Even after they have confessed their sins, they only allow themselves to feel "cleaner." But when the Lord Jesus washed His disciples feet, He pronounced them "clean every whit" (John 13:10), and taught them that the saved man who confesses all the sins that have stood between him and God's blessing can claim a complete purging. See what He said in John 15:2–3."…every branch that beareth fruit, he [the Father] purgeth it, that it may bring forth more fruit. Now ye are clean through the word which I have spoken unto you."Sometimes it comes as a surprise that a man can be clean before God. But when the servant sees how sinful he is, he must deal with his sins, confess them, and then claim forgiveness based on the promises and mercy of God.You can be purged! Don't listen to the Devil who wants to make you think that you can never be used of God again. The words that follow the promise of purging in John 15 call upon the cleansed branch to abide in Christ and bear "much fruit" (read verses 1–8). No matter what has happened the child of God can be cleansed and made useful again.3. That He Could Be UsedNow that he was purged of his sin, Isaiah was given another surprise. In spite of his failure, after he had been cleansed, he could be greatly used of God!Verse eight records a conversation he was allowed to overhear between the Persons of the Trinity. "Whom shall we send," he heard them say, "and who will go for us?" Then Isaiah spoke up and said, "Here am I; send me."God was looking for volunteers, and He is still looking for volunteers. The disciples Jesus trained in His earthly ministry were folks who answered the call, "Follow me." Anyone who volunteers to do God's work on earth will be used. Of course, this is different from deciding to pursue ministry as a career. Those who labor together with God have taken the yoke of Christ upon them and surrendered to fulfill His plan (Matthew 11:29 and 16:24). Jesus said that His true friends are the ones who do "whatsoever I command you" (John 15:13–14). And God will use you if you yield your body for His use (remember Romans 12:1–8).Your past sins may limit the positions from which you may minister. Sometimes a certain kind of failure will necessarily prevent a man from being a pastor. However anyone who has been purged can be used of God.Please keep in mind that usefulness in the service of the Lord is not about position anyway. It is about being the branch that bears His fruit. If you covet being a pastor or a deacon so much that you will not accept God's will for your life, God will not be able to use you.The Lord has left every believer in the world to be a witness for Christ and to minister to His people, and He will use you in some way according to a wonderful plan if you will surrender to Him and trust Him for the power to bring forth His fruit. Jesus said, "I am the vine, ye are the branches: He that abideth in me, and I in him, the same bringeth forth much fruit: for without me ye can do nothing" (John 15:5).What a surprise that a man who found himself too dirty to offer acceptable praise to a holy God was now made fit to be used of Him! And what a phenomenal ministry the Lord gave to the prophet after he learned these three surprises.The Lord has great things He will do with you, too, if you will "see" Him in the Scriptures, high and holy as the King, confess your uncleanness, and let Him purge you. Then you will be ready to hear His voice and volunteer to fulfill His purpose for your life.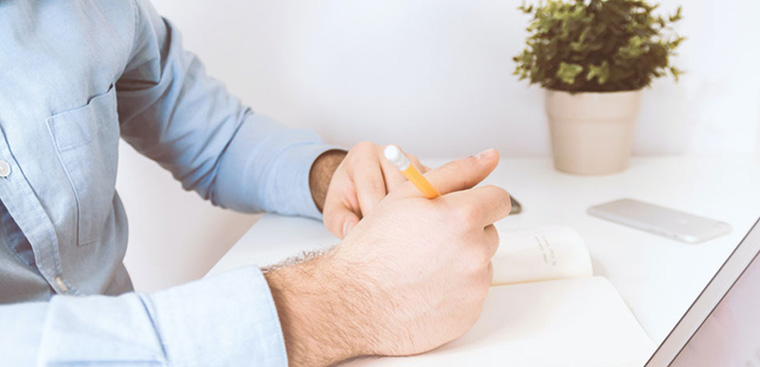 Filtering Your New Year's Goals in Light of Your Calling There's nothing like an approaching new year for bringing out our best aspirations. Somehow everything seems doable when it's written under a "Goals for the New Year" heading!And there's nothing like an over-committed, unreasonable list of goals for deflating the very enthusiasm with which we made those goals.So how do you filter what goals to set? What goals should receive your focus, energy, and determination; and what goals should be set aside for a someday-maybe list?The answer definitely includes prayer and seeking God's direction. But there are two questions that are helpful in this process:1. What are my God-given roles?Your roles represent God's calling for your life. They are the spheres of responsibility He has given to you. They are how you answer the question, "Who am I?"When I recently reevaluated and wrote out my roles, here is what I wrote:Man of GodHusbandFather/GrandfatherPreacherPastorCollege presidentEquipper/authorYour roles are likely completely different. That's because God has given you a different calling.But the important thing is that you identify your calling. Otherwise, you are likely to reach for goals that don't align with the calling God has given you, and you will find yourself frustrated—and probably fruitless in the areas where God has called you—in the process.2. What Does God want me to do with these roles this year?Instead of using the new year to write down and overwhelm yourself with all of your greatest aspirations, why not use it as a time to carefully and prayerfully evaluate where you need to grow in the roles God has already given to you?I love the week between Christmas and New Years for this very process. It's usually a slower week with less on my calendar, and I spend some time praying through my list of roles and writing specific goals by each.(This method of filtering goals is so helpful to me that I use it as a filter for my weekly to-do list as well. The Stewarding Life Planner I developed is structured around this weekly approach.)The number one role in my life is "Man of God." This includes everything related to my relationship with God. My identity is found in Christ, and this is the central role of my life. Because of that, I make sure that I set specific goals for growth in my relationship with God—time in His Word and prayer and other spiritual disciplines.My next most important role is my relationship with Terrie. We celebrated forty-two years of marriage this year. Our marriage is one of God's greatest gifts to me, and it is also a responsibility that I am to steward. So when I set my annual goals, I include things related to strengthening our marriage and spending time together.I won't go through the rest of my roles because they are different than yours. But I would encourage you to write out your roles and then structure your goals for the new year around them.It is amazing the clarity that comes as you filter your goals through the roles God has placed into your life.Faithful Is HeOne of the best reasons for structuring your new year's goals around your roles is that it draws your focus back to fulfilling God's calling for your life.If we spend our years chasing significance by achievement, we might accomplish amazing feats, but they will be as empty as human effort is.But if we invest our years in the diligent pursuit of obeying of God's calling on our lives, we'll bring glory to Him and be able to rest in His faithfulness.Faithful is he that calleth you, who also will do it. (1 Thessalonians 5:24)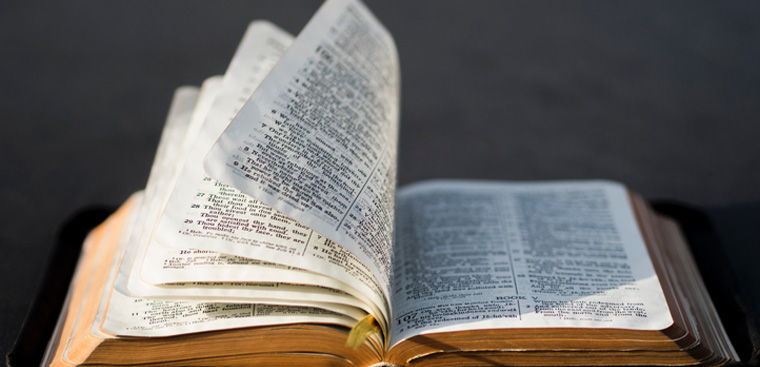 We are tempted to think that the time in which we live is the worst time in the history of civilization. That's nonsense. The Bible speaks of a time when "every man did that which was right in his own eyes." (Judges 21:25). What is new, however, is the way in which Christians have succumbed to social pressure during such a time. I believe some Christians' lack of indignation at what we see in our world today is not a sign of their spirituality but of their indifference.A major part of being a Christian is to square with reality. Christianity requires us to accept the terms that God has handed down. If we don't, we'll reject the world He has made or the ways that He is working in it.The primary way that Christians engage the world is with truth. Spiritual warfare is not primarily a battle for power or culture; it is a battle for truth—the truth about God, about ourselves, and about sin. In our cultural moment, we are told there is no such thing as absolute truth. Truth is a buffet, we are told, you eat what you want. In fact, the highest character quality, in our culture, is that you must be true to whatever your truth is—whatever that means.Much of what we are facing today may be relatively new by way of terminology or policy, but it is actually not new. From the very beginning Satan's strategy has been to get people to disregard the truth (John 8:44; Genesis 3). What is new in our time, is the full-fledged push to normalize and require everyone to affirm untruth.This is where Christians must draw the line. We will not affirm untruths. In order for us to engage in this war for truth we can start with the following principles:CULTIVATE A SCRIPTURE-CENTERED MINDSETWe need to immerse ourselves into the Word of God. More than anything else, the Scriptures give us the discernment that we need to navigate the world in which we find ourselves. Jesus affirmed to the Father, "Thy word is truth" (John 17:17). Spend time every day in the Word of God. Search the Scriptures to see what God has to say about whatever positions or philosophies or theories are being paraded today.REFRAME OUR PERSPECTIVE AWAY FROM OURSELVESIf we only focus on ourselves and our circumstances, We are going to fall into despair. For Christians, constant anxiety and hopeless despair are sin. All of us slip into these seasons at times, but when we find ourselves there we must repent of those feelings and ask the Lord for forgiveness. Then we must look up by reminding ourselves that this world is not all that there is. We are, as Peter said, "A chosen generation, a royal priesthood, an holy nation, a peculiar people; that ye should shew forth the praises of him who hath called you out of darkness into his marvelous light" (1 Peter 2:9).BE WILLING TO EMBRACE DIFFICULTIESI am not suggesting that we should treat difficulties as if they are good, but rather that we should recognize that difficulty is here to stay. The world in which we live is fallen. So we need to square with that reality. Many Christians think that if we just wish bad, harmful things away, they will vanish. It is true sometimes difficulties go away, but sometimes they don't. It is more likely that God will use difficulty to grow us.LIVE EACH DAY WITH DISCERNMENTWe cannot allow ourselves to simply become undiscerning consumers of the culture. Every thought must be made subservient to the Word of God. "For the weapons of our warfare are not carnal, but mighty through God to the pulling down of strong holds; Casting down imaginations, and every high thing that exalteth itself against the knowledge of God, and bringing into captivity every thought to the obedience of Christ" (2 Corinthians 10:4–5). We must be aware of the ways in which the world is trying to shape our thinking. This includes being aware of the content you are watching, reading, or enjoying.MAKE AND KEEP CHRIST-HONORING FRIENDSHIPSIn these days of increasing public discord, we should be intentional about developing new friendships and keeping old ones. Sometimes the best thing we can do is simply be kind to each other, befriend one another, stand together. As John said, "But if we walk in the light, as he is in the light, we have fellowship one with another, and the blood of Jesus Christ his Son cleanseth us from all sin." (1 John 1:7). When you find a Christ-honoring friend, hold on tight.We are in a spiritual war. The stakes are not a series of political wins or losses; they are larger than that—if Christians will recognize truth and boldly lift up the Truth. This requires that we immerse ourselves in God's Word, delight in Christ, and willingly share our faith. "Then said Jesus to those Jews which believed on him, If ye continue in my word, then are ye my disciples indeed; And ye shall know the truth, and the truth shall make you free" (John 8:31–32).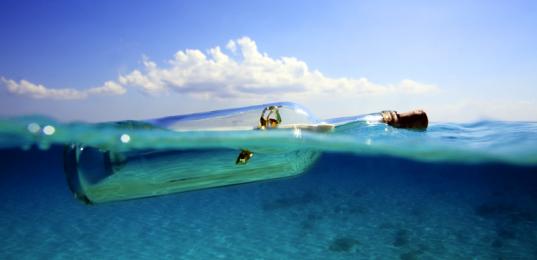 Have You Strayed from Your Message? Sometimes in preaching it seems that the Scripture text has as much to do with the sermon as the National Anthem has to do with a football game—it gets everything started, but you never hear from it again. We hurriedly read a few verses, hoping nobody gets too bored, and quickly get to some exciting story or anecdote that will win the crowd and move them to action. Unfortunately "Thus saith the Lord" gets pushed aside for the well-crafted homiletic masterpiece. In Titus 1:3, Paul writes, "But hath in due times manifested his word through preaching, which is committed unto me according to the commandment of God our Saviour." God makes it clear that preaching is to manifest or make known His Word. Paul doesn't mince words as he exhorts Timothy, "Preach the word; be instant in season, out of season; reprove, rebuke, exhort with all longsuffering and doctrine" (2 Timothy 4:2).Our world is struggling morally, ethically, politically, economically, and spiritually because we have become enamored with men and have disregarded God. Truth is falling in the street today because churches have been serving junk food to the congregation rather than the milk and meat of God's Word.If preaching is going to make an eternal impact on this world and people's lives in particular, God's men are going to have to reject entertaining the populace and get back to the expository preaching of God's eternal truth. Anything short of that will not reach or change the heart. "For the word of God is quick, and powerful, and sharper than any twoedged sword, piercing even to the dividing asunder of soul and spirit, and of the joints and marrow, and is a discerner of the thoughts and intents of the heart" (Hebrews 4:12).Countless times in the Old Testament the people were called together to simply hear the Word of God read. After hearing it, they were expected to obey. "And Moses called all Israel and said unto them, Hear, O Israel, the statutes and judgments which I speak in your ears this day, that ye may learn them, and keep, and do them" (Deuteronomy 5:1). It really wasn't a complicated process. God said it; they were to believe it, and then live it! "For precept must be upon precept, precept upon precept; line upon line, line upon line; here a little, and there a little" (Isaiah 28:10). Interestingly, He repeats "precept upon precept" and "line upon line." The idea is that the Word of God was to be systematically and repeatedly read over and over until it became a part of their thinking and a way of life.Avoiding a Doctrinal DriftSo how did preaching drift from this biblical model, and how do we bring it back to the moorings that God intended? First of all, God-called preachers must put obligation above the multitudes. Many today are focused on building a crowd instead of building a church. Our obligation is not to people but to precept. We have no authority to stand and speak outside of the Bible. "To the law and to the testimony: if they speak not according to this word, it is because there is no light in them" (Isaiah 8:20). When God's Word is neglected in the pulpit, there is no wisdom to live in the pew. "The wise men are ashamed, they are dismayed and taken: lo, they have rejected the word of the Lord; and what wisdom is in them" (Jeremiah 8:9).Secondly, we must get back to trusting God's omnipotence rather than our manner. It is not our masterful outline, engaging stories, or timely anecdotes that God promises to bless. He gives supernatural power to His supernatural Book! "For as the rain cometh down, and the snow from heaven, and returneth not thither, but watereth the earth, and maketh it bring forth and bud, that it may give seed to the sower, and bread to the eater: So shall my word be that goeth forth out of my mouth: it shall not return unto me void, but it shall accomplish that which I please, and it shall prosper in the thing whereto I sent it" (Isaiah 55:10–11). God promises that His Word will always work. "Seek ye out of the book of the Lord, and read: no one of these shall fail" (Isaiah 34:16a).Lastly, we must keep our focus on the objective, not on our methods. While it is not wrong to work on improving our communication skills we must not lose sight of the objective in preaching. Jesus used all kinds of means to communicate. He used parables, discourses, humor, and object lessons. Sometimes these were done in one-on-one conversation while at other times He lifted up His voice and preached to multitudes. But preaching well, performing miracles, and using timely illustrations were not His objectives—they were merely methods. His objective was changing lives! "For the Son of man is come to seek and to save that which was lost" (Luke 19:10). "I am come that they might have life, and that they might have it more abundantly" (John 10:10b).No One Cares What I ThinkSome time ago, I had the privilege of sitting on an ordination council for one of our graduates. The young man did an outstanding job of articulating his doctrinal position and answering our questions with scriptural principle and precept. After several hours of questioning and some brief discussion by the council we brought him back in to let him know that we were honored to ordain him into the ministry.As we each gave some closing comments to him, one of the older pastors spoke last. He said, "You have done an excellent job today. You have prefaced often your beliefs with 'I think' or 'I believe.' And I'm glad you think biblically and believe correctly, but I want you to go home tonight and look in the mirror and practice saying: 'The Bible says; the Bible says; the Bible says.' Say it over and over until it is always your first response."The seasoned veteran of ministry said kindly. "I have been in this town for over thirty years and quite frankly no one cares what I think or what I believe. They want to know and need to know what the Bible says!" Great advice! Not just in conversation, but in the pulpit.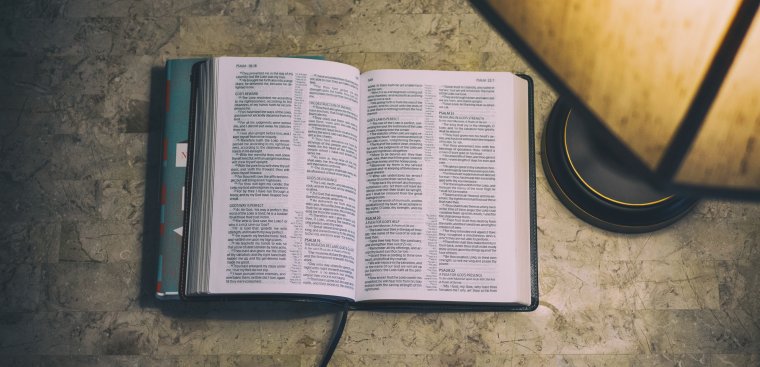 Your Relationship with God Withers When it Is Neglected If I asked you a question about your own devotional life, would you be uncomfortable? Some Christians spend little—if any—time with the Lord on a daily basis. There are those who think if they read The Daily Bread or a verse or two out of the Bible and perhaps whisper a short prayer, they are being extremely spiritual. In their mind, that is enough to help them develop spiritually. Yet, many times that same Christian will spend forty-five minutes to an hour looking at social media sites or perusing news or sports sites. Perhaps they spend several hours watching television, listening to sports or talk radio, or reading some secular literature.In John 15, we find some of Jesus' final words before His death on the cross. I think we realize that if a person knows he has a short time to live, he might speak some of his most important thoughts to those he loves. Jesus did that in the Upper Room and on the way to the Garden of Gethsemane. In this great chapter of John, Jesus speaks about the importance of abiding in Him. He likens it to a branch being attached to a vine. If the branch is removed from the vine, it withers and dies. It can only bear fruit as it is attached or abides in the vine.Jesus is saying that it should be the same way for believers. If we want to be truly spiritual and have fruit in the Christian life, then we must abide in Christ. We must do what Psalms 1:1–3 states—we must delight in the Law of the Lord and meditate on it day and night! When we do, we will be like a tree planted by the rivers of water, bringing forth fruit, and we will truly prosper in the Christian life.Here are a few things every Christian needs to do:1. Spend some quality time with Christ every day and throughout the day (Matthew 4:4).2. Memorize Scripture verses and let their truths rest in your heart (Psalm 119:11, Colossians 3:16).3. Let those truths permeate your mind and think on them throughout the day (Psalm 1:2).4. Put away, or quit, things that aren't pleasing to the Lord. Let the Holy Spirit search your life and point out the things that God wants you to face and deal with (Psalm 139:23, Ephesians 4:22, Colossians 3:9).If you will make this a practice with a heart that longs for and loves the Lord, you will truly be walking in the Spirit and growing in grace!