Pastor Thabiti Anyabwile helped organize Sunday's event, which drew hundreds of participants..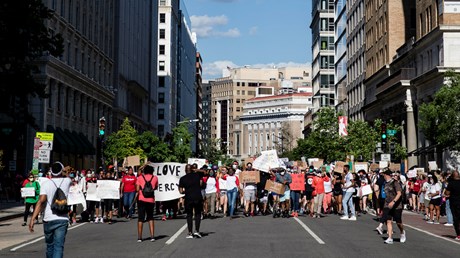 Utah Senator and former Republican presidential candidate Mitt Romney joined demonstrators against racial injustice on Sunday in a march to the US Capitol that was organized by evangelical Christian activists, telling reporters he was attending the demonstration to help "end brutality" before adding, "Black lives matter."Romney, a member of the Church of Jesus Christ of Latter-day Saints who has spoken often of his faith, also tweeted out a picture of himself at the Faith Works march below the caption "Black Lives Matter."The day before, Romney had tweeted an image of his father, George W. Romney, then governor of Michigan, participating in a civil rights march in the 1960s.Romney's office declined to comment regarding his decision to join the demonstration, or if his faith played a role.Sunday's march, already in progress for hours before Romney arrived, was called by local D.C. churches that count themselves as theologically conservative.The event, described as a "Christian Response to Racial Injustice," drew a diverse crowd and was supported by prominent preachers such as Thabiti Anyabwile, the pastor of Anacostia River Church, David Platt, lead pastor of McLean Bible Church in Vienna, Virginia, Mike Kelsey, McLean Bible Church's lead pastor of preaching and culture, and Perrin Rogers of the Triumphant Church in Maryland.Last year Platt prayed with President Trump at McLean Bible Church when the president made an impromptu visit, causing the pastor to explain the incident in a letter to the congregation.Tyler ...Continue reading...
His final memorial echoed biblical themes of justice accompanied by the "full soundscape of gospel history."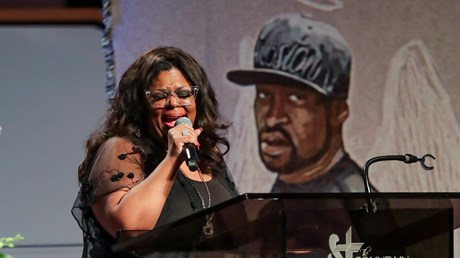 The liturgy of Tuesday's homegoing service for George Floyd reflected the Christian landscape of his hometown and the rich legacy of gospel music in the black church.More than 500 loved ones, community leaders, and guests gathered at a Houston megachurch, Fountain of Praise, to remember a man whose death launched a movement.The lineup for the service, the final memorial before Floyd's burial that afternoon, included leaders of some of the most influential black megachurches in Houston as well as remarks from national figures like Joe Biden (by video) and Al Sharpton, who gave the eulogy.Gospel greats Kim Burrell and Kurt Carr and R&B artist Ne-Yo were among the performers whose music carried mourners through the nearly four-hour event.Thousands watched the funeral livestreamed online from Fountains of Praise's sanctuary, where about 6,000 people came through during a public viewing the day before. The congregation is one of the largest Southern Baptist churches in the state. Pastors Remus and Mia Wright know Floyd's cousin and reached out to his family to host the funeral. They opened the service by reading the opening lines from several psalms—121, 91, 34, 46, and 24—emphasizing God's help and presence in times of trouble.The crowd, many dressed in white, stood and swayed as the 10-person Houston Ensemble sang from the choir loft, where they were spread out for social distancing.The service began with Andrae Crouch's "The Blood Will Never Lose Its Power": It soothes my doubts and calms my fears and it dries all my tears / The blood that gives me strength from day to day, it will never lose its power."The music is very important in both mediating the grief ...Continue reading...
For international students, COVID-19 has created an educated, isolated, displaced community.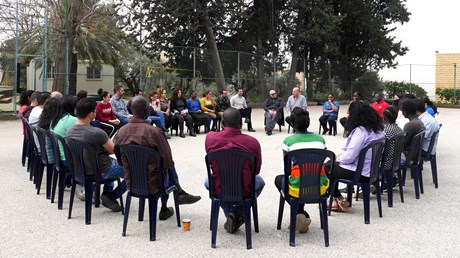 While Liberty University came under criticism for allowing students the option to stay on campus during the coronavirus outbreak, many other schools were also faced with a dilemma concerning the 1.1 million students who came from abroad.According to a Quartz survey of 36 universities who host a third of the United States' international students, 26 told those students to leave campus.Penn State gave three days notice. Harvard gave five. Duke, among others, offered emergency financial aid to help international students return home. Princeton allowed their residency to continue—until the end of the semester.But Sudanese students at Lebanon's Arab Baptist Theological Seminary (ABTS) did not have a choice—even with tickets in hand.Lebanon was one of the first nations to implement COVID-19 restrictions. Its first case was recorded on February 21, and by March 9 schools were shut down.Four days later, at a regularly scheduled seminary picnic, Bassem Melki prepared to break the news."It was a joyous atmosphere," said the ABTS dean of students, "but I had sadness in my heart because I knew what I had to say."Founded in 1960 and located in the mountains overlooking Beirut, the seminary has a total enrollment of 160 students. Twenty-six are Lebanese, and the majority of ABTS students pursue distance learning in its online certificate program from as far afield as Iraq, Algeria, and Chad.Campus dorms host only the school's 34 international students pursuing bachelor of arts or master of arts degree programs in theology. Melki told these residential students that it was time to fly home.Many cried."I felt my dream was canceled," said Noha Kassa, a 28-year-old first-year ...Continue reading...
He found 'awesome reality of a living God' in the grammar and syntax of Hebrew Scripture.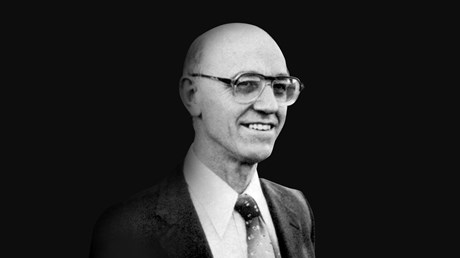 Francis I. Andersen, an Australian scholar who spent more than 35 years analyzing the syntax of the Hebrew Bible and created a powerful computer dictionary of the Scriptures' clauses, phrases, and text segments, died last month at the age of 94.Andersen started transcribing the oldest complete Hebrew text of the Bible into machine-readable form in 1971. It took him eight years to finish. Working with A. Dean Forbes, a seminary graduate who was researching a computer's ability to recognize speech, Andersen developed a database of all the orthographic units of Hebrew Scripture, with seven different layers of syntactical information.Today, the Andersen-Forbes database is used by Logos Bible Software, with a syntax search engine and phrase-marker graphs that open up the grammatical structures of ancient Hebrew. It is one of the research tools available in the "Clergy Starter" package, as well as other Logos software.The database demonstrated the vast potential for digital Bible study just as the personal computer was being developed and made widely available. It was also a feat of Hebrew linguistics and Christian devotion.Stuart Barton Babbage, an evangelical Anglican leader in Australia and one of Andersen's spiritual mentors, said that Andersen "brought the machines of science into the service of the Church and the proclamation of the Word of her Lord."Andersen was also the author of the Anchor Bible commentary on Habakkuk, and co-author, with David Noel Freedman, of the series' commentaries on Hosea, Amos, and Micah. Andersen loved the academic problems of understanding ancient Hebrew, but those who knew him said his deepest motivations were evangelical."Right to the end ...Continue reading...
Most evangelical churches and ministries tightened budgets yet saw steady donations this spring.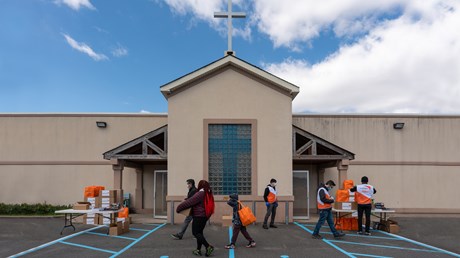 When the US economy shut down in March due to COVID-19, financial predictions for churches and other ministries were dire. But a new survey suggests those predictions may have been overblown.Most evangelical churches and ministries saw giving remain steady or grow during the height of stay-at-home restrictions, according to a survey of more than 1,300 Christian ministries released last week by the Evangelical Council for Financial Accountability (ECFA).Among those surveyed, total cash giving in April 2020 equaled or surpassed April 2019 giving levels at 66 percent of churches and 59 percent of nonprofits. An even greater percentage of churches (72%) and other Christian nonprofits (61%) said their April 2020 cash gifts met or exceeded January 2020 levels, when the economy was booming and the stock market's Dow Jones Industrial Average was approaching its all-time high.Those healthy giving levels have translated into economic optimism. More than half of the leaders were optimistic about anticipated cash gifts in May through July, while 27 percent were uncertain, and just 15 percent were pessimistic.ECFA analyst Warren Bird told Christianity Today that churches and other nonprofits with cash on hand may want to consider putting their "money to work in doing ministry" rather than continuing "to hold [their] breath in fear that [their] circumstance is unusual and the bottom is just about to fall out."That's a different outlook than ministries had two months ago. The State of the Plate poll, released April 23, found 65 percent of churches had seen giving decreases since mid-March. "For pastors and church staff, there will be difficult days ahead," predicted State of the Plate founder ...Continue reading...
Get the most recent headlines and stories from Christianity Today, including daily meditations from the president and CEO of Christianity Today written specifically for those struggling through the coronavirus pandemic.
A day after his "black lives matter" address, the Southern Baptist president suggests replacing a 150-year-old relic.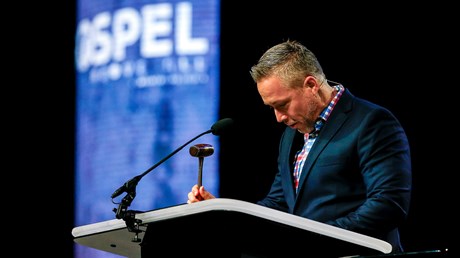 For most of their history, Southern Baptists have opened their meetings with a gavel named for a slaveholder.The president of the nation's largest Protestant denomination now says that gavel should be retired."Southern Baptists, I think it is time to retire the Broadus gavel," said J. D. Greear in a Wednesday statement. "While we do not want to, nor could we, erase our history, it is time for this gavel to go back into the display case at the Executive Committee offices."The gavel, first used by SBC officials in 1872, was named for John A. Broadus, a Confederacy supporter and a founding faculty member of the Southern Baptist Theological Seminary, the SBC's flagship seminary.The SBC president said he had felt uneasy using the gavel at the 2019 meeting in Birmingham, Alabama. He was aware of Broadus's racial views but also said he "did seem to change some of his positions later in life."Greear said the gavel's presence was sending a mixed message from a denomination that was founded in 1845 in defense of missionaries who owned slaves."Here we were, a convention of nearly 48,000 independent, autonomous churches, meeting in a city that has been filled with (a) horrific history of civil rights abuses, making historic moves in the areas of diversity, abuse, and mission, using a gavel named after a Southern Baptist who owned slaves and was deeply involved in our founding," he said.Greear said he learned months after the Birmingham meeting that denominational presidents have a choice in what gavel they use. His office said no vote is required for that decision."The Broadus gavel is the one that has been used continuously to open ...Continue reading...
COVID-19 offers eschatology experts opportunity to refine public understanding of what Revelation teaches.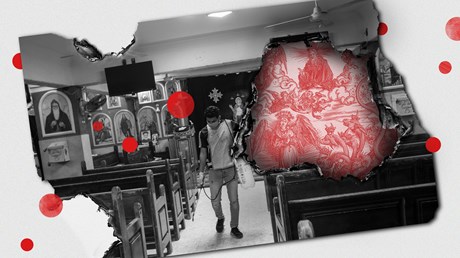 Imad Shehadeh sensed an apocalyptic felt need.As chatter increased in the Arab world over the soaring coronavirus death tallies in China and Iran, the president of Jordan Evangelical Theological Seminary (JETS) in Amman began preaching on eschatology in lockdown."The coronavirus could qualify as one of the calamities that point to the end times, but could also just be a passing plague," he said in a widely shared video series posted in March."We cannot be dogmatic, but at the very least [these] distresses have resemblance to much more severe events in the future time of tribulation."Diligently studying to incorporate aspects of all theological systems, Shehadeh aimed to keep the Cross central within a literal hermeneutic."The more we study prophecy," he said, "the more we can see things in our world that others cannot, like a physician who knows immediately how to treat a wound."COVID-19 has left many bleeding.Shehadeh previously wrote a four-volume commentary on biblical prophecy. It was written in Arabic, he said, to address the gap created by a lack of traditional Catholic and Orthodox focus on eschatology. A gap sometimes mirrored in the older Protestant denominations of the Middle East.Shehadeh founded JETS in 1991. By contrast, the Near East School of Theology (NEST), the first Protestant seminary in the Middle East, was founded in Beirut in 1932 by pioneering Presbyterian and Congregationalist missionaries."Every time there have been wars and pestilences in history, some people have either proclaimed the end or busied themselves with the question of signs," said George Sabra, president of NEST. "We should not waste time doing the same, but show God's ...Continue reading...
Legal experts worry that ruling in landmark workplace discrimination cases can't provide the nuanced exemptions evangelicals have advocated for.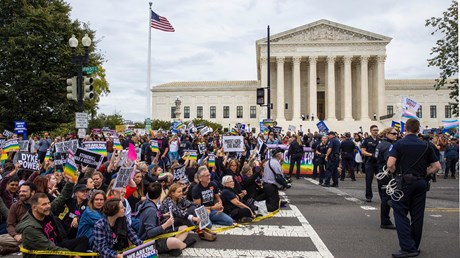 Update (June 15): The Supreme Court ruled that the federal law barring employment discrimination on the basis of sex also applies to sexuality and gender identity."An employer who fires an individual merely for being gay or transgender violates Title VII," the court stated in a 6–3 decision authored by Justice Neil Gorsuch.Gorsuch called out religious liberty concerns, including exceptions allowed under the Hosanna-Tabor decision and the Religious Freedom Restoration Act (RFRA)."We are also deeply concerned with preserving the promise of the free exercise of religion enshrined in our Constitution; that guarantee lies at the heart of our pluralistic society. But worries about how Title VII may intersect with religious liberty are nothing new; they even predate the statute's passage," he wrote.The decision said RFRA protections for religious employers could supercede Title VII anti-discrimination policies in certain cases."While other employers in other cases may raise free exercise arguments that merit careful consideration, none of the employers before us today represent in this Court that compliance with Title VII will infringe their own religious liberties in any way."In his dissent, Justice Samuel Alito stated that religious freedom protections in employment are already narrow and disputed with the ongoing debate over which employees fall under the "ministerial exception.""The position that the Court now adopts will threaten freedom of religion, freedom of speech, and personal privacy and safety," he said.Russell Moore, president of the Southern Baptist Ethics & Religious Liberty Commission, wrote that the ruling will have "seismic implications ...Continue reading...
Survey finds many still worry discussing race is "too political."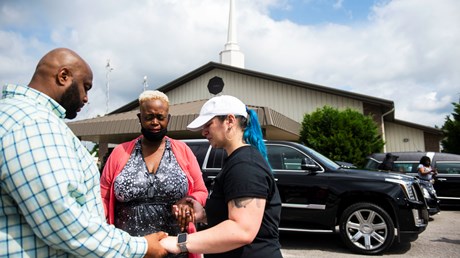 As protests continue across America, Christians may be shifting their views of the church's role in addressing racism, becoming more outspoken and involved in the current movement for racial justice.Nearly all US pastors (94%) agree that "the church has a responsibility to denounce racism," and most (62%) say their church has made a statement on the unrest stemming from the May 25 death of George Floyd, according to a Barna Church Pulse Poll released today.The poll, conducted over the past week, also found that 76 percent of pastors say the church should support peaceful protests occurring in response to Floyd's killing.More research is needed to be sure Christians' attitude toward racism is changing, said David Kinnaman, president of the Barna Group. "But there are a couple of indications that pastors are as open as they've ever been" to addressing racial discrimination.Nearly two-thirds of pastors say they have spoken out to address the moment, and about the same "strongly agree" that it's important for church leadership to publicly show support for people of color. Many churches, denominations, and ministries released statements on Floyd's death, along with resources on racial reconciliation.In a sample of the statements from some of the biggest evangelical organizations—groups like the Assemblies of God, InterVarsity Christian Fellowship, and several of the largest megachurches in the country—most appealed to Christian teachings on justice, the imago Dei, and lament.Many pastors also took the opportunity to preach on race. A Pew Research Center survey conducted earlier this year showing that white evangelicals were far less likely than ...Continue reading...
Zondervan will no longer promote the best-selling author's books or release an upcoming documentary.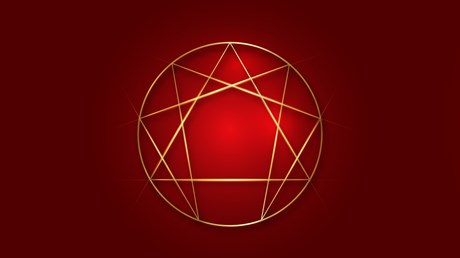 Zondervan, the Christian media and publishing company, is suspending promotion of two books and indefinitely halting a documentary by popular Enneagram teacher and best-selling author Christopher Heuertz after allegations by nearly three dozen people who saw or experienced "spiritual and psychological abuse" by him.A spokesman for Zondervan said a foreword and endorsement written by popular social scientist Brené Brown would be removed from Heuertz's latest book, The Enneagram of Belonging: A Compassionate Journey of Self-Acceptance.The decision by Zondervan follows a public post on the platform Medium signed by 33 women and men who wrote that Heuertz "has harmed many people and we cannot remain silent anymore." Many others have since corroborated the accusations and added their stories.The June 10 post described a pattern of spiritual and psychological abuse by Heuertz, a liberal Christian active in social justice causes as well as the contemplative tradition borrowed from Catholicism. He is an expert on the Enneagram, a model of the human psyche based on nine personality types that has exploded in popularity in certain Christian circles.Heuertz apologized publicly on his webpage, saying, "I failed to maintain suitable boundaries in some of my friendships with women.""We are suspending any promotion of The Sacred Enneagram and The Enneagram of Belonging as we sort through information that is presented. We have also placed NINE: The Enneagram Documentary release on hold indefinitely," a Zondervan spokesperson said.The board of Heuertz's Omaha, Nebraska-based organization, Gravity, said it would hire a firm to investigate the allegations. It also announced ...Continue reading...
The discovery of "deeply offensive" snapshots from 1974 and 1984 spurs a deeper review of racism at the 134-year-old school.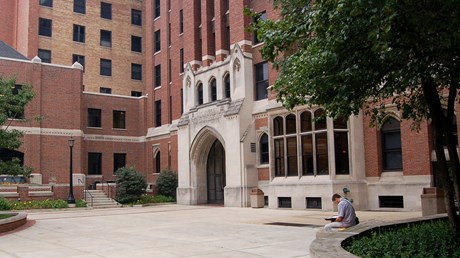 Decades-old photos depicting white students in blackface in Moody Bible Institute yearbooks have led the leaders to issue an apology and pledge to carefully examine racism in its history and current ministry."Regardless of when these photos were taken, or what the intent of the students was at that time, these pictures are shocking and deeply offensive. As senior leadership of Moody Bible Institute, we come together in this letter to deeply apologize for these photos and the underlying ignorance and the racist foundation blackface represents," wrote Moody president Mark Jobe, addressing the 1974 and 1984 yearbook photos."This behavior absolutely does not reflect how we envision our Moody community, which is grounded in God's Word and the gospel of Jesus Christ," the statement said. "It also undermines the advancements we have made together in the area of diversity."Jobe's apology comes two weeks after he issued a call for prayer in response to the killing of George Floyd and the racial unrest in Chicago and around the country, and 10 days after Moody leaders shared personal reflections on race in a video for the faculty and staff."I am most discouraged, personally, not so much by the violence I see outside, even though I am very discouraged about that. I am most discouraged by once again the lack of the evangelical church, which I am a proud member of, not necessarily taking the lead in solving some of these very, very deep problems," provost Dwight Perry said in the video.Perry, the author of Breaking Down Barriers: A Black Evangelical Explains the Black Church, is working with Jobe to review Moody history to ensure the school is "reflecting God's values" ...Continue reading...
The discovery of "deeply offensive" snapshots from 1974 and 1984 spurs a deeper review of racism at the 134-year-old school.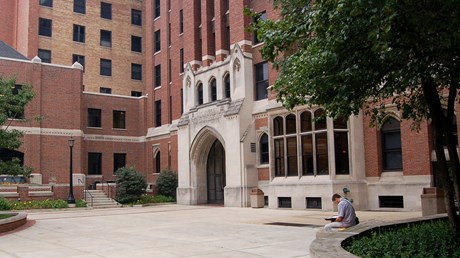 Decades-old photos depicting white students in blackface in Moody Bible Institute yearbooks have led the leaders to issue an apology and pledge to carefully examine racism in its history and current ministry."Regardless of when these photos were taken, or what the intent of the students was at that time, these pictures are shocking and deeply offensive. As senior leadership of Moody Bible Institute, we come together in this letter to deeply apologize for these photos and the underlying ignorance and the racist foundation blackface represents," wrote Moody president Mark Jobe, addressing the 1974 and 1984 yearbook photos."This behavior absolutely does not reflect how we envision our Moody community, which is grounded in God's Word and the gospel of Jesus Christ," the statement said. "It also undermines the advancements we have made together in the area of diversity."Jobe's apology comes two weeks after he issued a call for prayer in response to the killing of George Floyd and the racial unrest in Chicago and around the country, and 10 days after Moody leaders shared personal reflections on race in a video for the faculty and staff."I am most discouraged, personally, not so much by the violence I see outside, even though I am very discouraged about that. I am most discouraged by once again the lack of the evangelical church, which I am a proud member of, not necessarily taking the lead in solving some of these very, very deep problems," provost Dwight Perry said in the video.Perry, the author of Breaking Down Barriers: A Black Evangelical Explains the Black Church, is working with Jobe to review Moody history to ensure the school is "reflecting God's values" ...Continue reading...
After a decade of declining black enrollment on campus, a tweet set off several recent departures among black students and staff.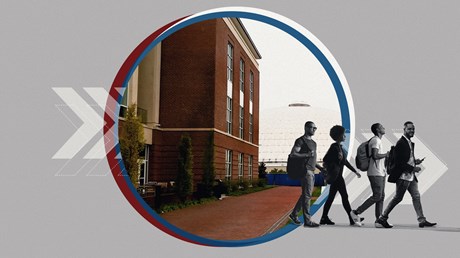 A diversity director who builds trust with minority students through campus events. A scholar researching racial disparities in higher education. A divinity school PhD student with a heart for urban apologetics. A national recruiter focusing on applicants of color. A communications professor with a background in African American rhetoric. A rising basketball star who marches for black lives.These represent a handful of the black members of the Liberty University community who have cut ties with the school over the past three weeks, as majority white institutions across the country are turning new attention to race and diversity.In interviews with CT, they recounted defending Liberty in the past. But this time, they felt unable to excuse president Jerry Falwell Jr.'s tweet with the Virginia governor's controversial blackface photo, even after he deleted the post and apologized for the unintended trauma and offense it caused.To make a political point, Falwell suggested he would wear a COVID-19 mask displaying Gov. Ralph Northam's controversial 1984 yearbook photo, which showed one college student in blackface and another dressed in Ku Klux Klan robes.Falwell also sent out tweets in early June condemning George Floyd's killing and supporting peaceful protestors near Liberty. But black staff members like Keyvon Scott, an outgoing online admissions counselor, believed the moment called for far more."If you want to show people what Christians are supposed to do, stand up for the black community," Scott said. "Stand with people who are hurting and pray for the nation."The departing staff and students say frustration ...Continue reading...
An Episcopalian law student on the team behind the Supreme Court victory and a Southern Baptist pastor are among the Dreamers celebrating Thursday's decision.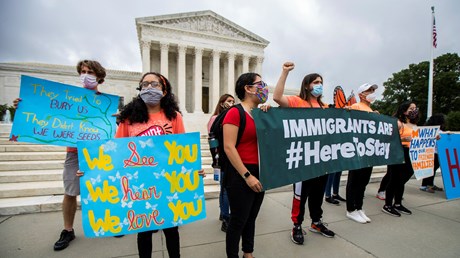 Among the thousands of immigrant Christians, church leaders, and advocates praying for a victory in this week's US Supreme Court decision on the Deferred Action for Childhood Arrivals policy (DACA), one was an Episcopal priest on the team who worked on the case.Armando Ghinaglia is himself a DACA recipient, a native of Venezuela who was raised in Texas. A curate at Christ Church New Haven and a law student at Yale, Ghinaglia worked for the Connecticut legal clinic that argued against the Trump administration's rationale for rescinding DACA in 2017.The Supreme Court ruled in its favor on Thursday.The crux of the team's argument, Ghinaglia said, was how little effort appeared to have gone into the decision to end a program that would devastate so many. Under DACA, young people who were brought into the country before age 16 can apply to stay and work in the US legally as long as they are currently working, honorably discharged from the military, or in school. To qualify, they must have no felony convictions and fewer than three misdemeanors.While the arguments against resciding DACA were personal to Ghinaglia and steeped in his Christian belief in the imago Dei, his legal team also knew that Chief Justice John Roberts would be the likely swing vote, and, "we figured John Roberts was not going to be emotionally sappy."They stuck to a fairly dry defense, saying that the administration had violated the Administrative Procedures Act (APA), and the court agreed, 5-4."The ease with which people within the administration were willing to dispose of DACA residents" was insulting, Ghinaglia said. "I latched onto that.""For something as simple as removing an animal from the ...Continue reading...
But when it comes to behavior, evangelicals are as likely as the rest of the country to keep up social distancing, according to Data for Progress survey.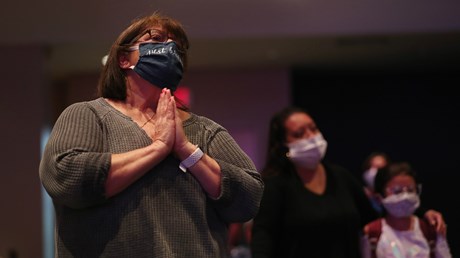 In the months since the coronavirus pandemic hit the US, the country has become less worried about the disease and less likely to adhere to the public heath advice to slow its spread. But have those shifts been consistent across all Americans?Data from two months of weekly surveys finds that while compliance with behaviors is waning, the decline is especially acute among white evangelical Protestants.White evangelicals more closely resembled the overall population earlier in the pandemic, according to findings released today from Data for Progress, a left-leaning think tank. But the gap between the two is widening.In April, when New York City was reporting 4,000 new cases each day, three quarters of the public indicated that they were worried about contracting the coronavirus. Nearly the same share of white evangelicals (72.2%) were worried.By June, concern among the general public had dropped by 9.4 percentage points, while the decline among white evangelicals was nearly double: 16.7 percent.The fading concern over the coronavirus has carried over into whether Americans are complying with suggested public health protocols. People are becoming less likely to take precautions, but as they venture into public more often, they are more likely to wear masks than back in March.Coronavirus responses have been highly politicized from the start. While white evangelicals tend to be strongly Republican—and both groups are less worried about COVID-19 than the rest of the population—there are differences in evangelical and Republican behavior.White evangelicals are around 7 percentage points more likely than Republicans to say that they have been avoiding personal contact and crowds over the last three months. When it comes ...Continue reading...
For evangelical schools, declining enrollment poses a greater challenge than COVID-19.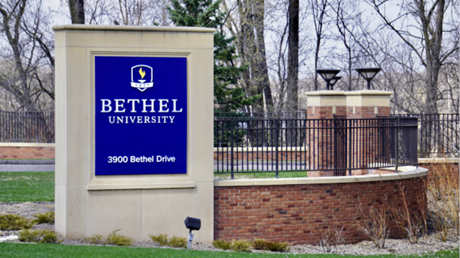 Five evangelical Christian colleges and universities have eliminated more than 150 faculty and staff positions this spring. While some officials cite COVID-19 as the reason for the cuts, most say the financial reckoning comes in response to the ongoing crisis of higher education and their efforts to prepare for the future.School officials have confirmed the following cuts: Bethel University (Minnesota)—36 faculty, 28 staff, two masters programs, 11 majors Southeastern University (Florida)—32 faculty and two staff Hardin-Simmons University (Texas)—17 faculty, 14 staff, 22 programs and seminary John Brown University (Arkansas)—25 positions, including at least five faculty Harding University (Arkansas)—10 faculty and administration and closed North Little Rock locationOther schools, including Taylor University in Indiana and Charleston Southern University in South Carolina have furloughed employees to save money, but not eliminated positions."Institutions are often required to make strategic and necessary changes based on a number of factors," said Shirley Hoogstra, president of the Council for Christian Colleges and Universities (CCCU). "But at the end of the day, these decisions are made to ensure the future financial viability of the institution."Eliminating positions may, in some cases, mean laying off faculty or staff. More often, however, administrators make cuts by not filling vacant positions, declining to replace people who have retired or taken another job. Many schools across the country have had hiring freezes, and some make the smaller rosters permanent after a period of time.School administrators say the decisions hurt but are necessary. They hope the tough calls ...Continue reading...
The largest Christian group in the state joins calls to change the state flag.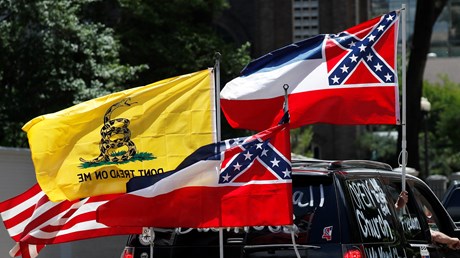 Mississippi's largest religious group said Tuesday that state lawmakers have a moral obligation to remove the Confederate battle emblem from the state flag because many people are "hurt and shamed" by the symbol."While some may see the current flag as a celebration of heritage, a significant portion of our state sees it as a relic of racism and a symbol of hatred," the Mississippi Baptist Convention said in a statement. "The racial overtones of this flag's appearance make this discussion a moral issue."The conservative-leaning and majority-white Southern Baptist group has more than 500,000 members in the state, in more than 2,100 churches. Mississippi's population is about 3 million, and 38 percent of residents are African American.Protests against racial injustice across the US are focusing new attention on the flag and other Confederate symbols. The Baptist Convention joins the NCAA, the Southeastern Conference, prominent business organizations, members of the Mississippi Legislative Black Caucus, and other religious groups in calling for change to the last state flag that includes the Confederate emblem—a red field topped by a blue X with 13 white stars.Back in 2015, Mississippi native and Southern Baptist leader Russell Moore recalled how he decided to stop displaying his state flag when he realized how African Americans might view the symbol."I found myself wincing, wondering what the flag communicates. Should I explain this is not the Confederate flag? I wish it were different, but it's not," he said in an interview with The Washington Post.White supremacists in the Mississippi legislature embedded the Confederate symbol ...Continue reading...
As American bishops dedicate this week to religious freedom, including for Muslims in China, polls suggest a cresting of support for the church in need.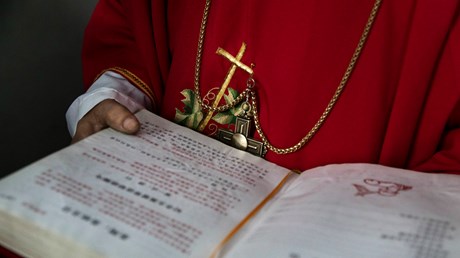 For the first time, American legislation in defense of international religious freedom has reached into the Chinese Politburo.Last week, President Donald Trump signed into law a bill to authorize sanctions against any officials in China's top political body responsible for ongoing persecution against the country's Muslim Uighur minority.Passed by Congress with only one "no" vote, the action follows on the heels of this month's release of the State Department's 2019 Report on International Religious Freedom (IRF).During the report's public release, Secretary of State Mike Pompeo lauded the United States's commitment."America is not a perfect nation by any means, we always strive towards that more perfect union, trying to improve," he said."[But] there is no other nation that cares so deeply about religious freedom."Such commitment was marked this week by the US Conference of Catholic Bishops (USCCB). Each day from June 22–29 highlights an issue of concern, whether domestic or international.Yesterday (June 24) the focus was on China.Last summer, the government-affiliated Chinese Catholic Patriotic Association—representing about half of China's estimated 12 million Catholics—condemned US criticism after the State Department's second Ministerial to Advance Religious Freedom advocated for the 800,000 to 2 million Uighurs and other Muslim minorities who have been arbitrarily detained in internment camps.But one month later, the Chinese government permitted the first consecration of a Vatican-ordained bishop—a result of Pope Francis signing a controversial 2018 deal with Chinese authorities in an attempt to unite Rome with ...Continue reading...
Church of the Highlands's expulsion in Birmingham has some pastors worried about growing scrutiny.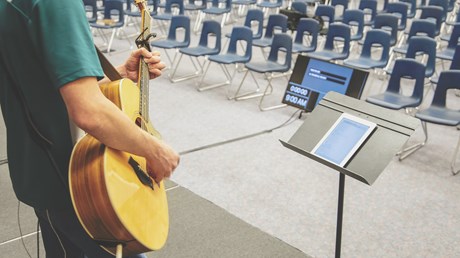 When Alabama megachurch pastor Chris Hodges liked recent social media posts from conservative commentator Charlie Kirk, he launched a chain of events that led to two of his church's campuses being expelled from their meeting spaces in Birmingham public schools.Hodges has met with African American leaders at Church of the Highlands and apologized for his engagement with "multiple insensitive social media posts."As pundits continue to debate whether the city's expulsion represents viewpoint discrimination—former US Attorney General Jeff Sessions called it "an attack on both religious liberty and freedom of speech"—some Christian leaders wonder whether the case will draw more scrutiny toward the thousands of congregations who use leased space in public schools.Hodges' congregation, the Church of the Highlands, began meeting in 2001 in a local high school auditorium. It has since grown to become the biggest church in Alabama, with more than 20 campuses worshiping a mix of their own buildings and rented public spaces. Two of those sites had their leases with Birmingham public schools terminated June 9 following two weeks of controversy over Hodges' social media activity, which was brought forward by a public school teacher.The Church of the Highlands controversy represents the most high-profile dispute over churches meeting in public schools in recent years. But the religious bias against church plants has been around far longer, according to J. D. Payne, a church planting scholar at Samford University.Religious freedom advocates argue that if public schools open their space to community organizations during off-hours, they cannot discriminate ...Continue reading...
Trustees release a summary of findings from an internal investigation, while a pastor who oversaw the restoration process resigns.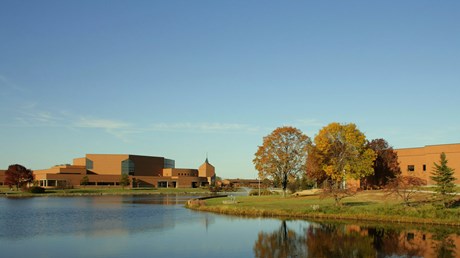 Cedarville University president Thomas White has been reinstated despite an internal investigation concluding that he kept the university from knowing the "specific nature" of a former professor's abusive past.Two members of the board of trustees have resigned in protest, saying the investigation's findings were "extreme troubling." Some of the Cedarville faculty say they have lost trust in the school's leader.White was put on leave May 1, a week after he fired Anthony Moore. Moore was three years into a five-year "restoration plan" as an employee at the Baptist school when White said he learned "additional information related to [his] past" and ended his employment at the university, where he had taught theology, helped coach basketball, and served as a special advisor on diversity.While White knew about the behavior that cost Moore his previous job as pastor at The Village Church in Fort Worth, White said he didn't realize the extent of the misconduct, that Moore had reportedly filmed a subordinate in the shower multiple times over months, not just one or two times. CT reported that Moore's Cedarville colleagues, fellow professors and basketball coaches, said they were not informed that his sinful past involved abuse.According to a statement released by Cedarville trustees Friday afternoon, an internal investigation by the legal firm Husch Blackwell LLP found no evidence of sexual misconduct by Moore while he was employed at Cedarville.The report acknowledged White's "benevolent motivation" in hiring Moore under a plan to counsel and restore him, but said "it is reasonable to infer… President ...Continue reading...
Armenian patriarch surprisingly backs President Erdoğan's position, asking also for Christian prayer at famous former church.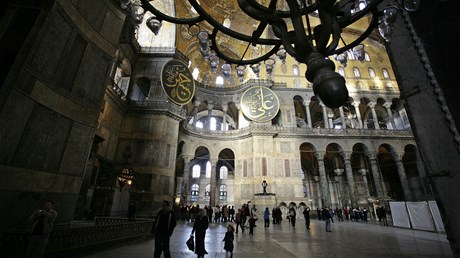 After 85 years as a museum, the Hagia Sophia is poised to once again become a mosque. Might it also again become a church?A Turkish court is scheduled to rule on July 2 if the iconic Byzantine basilica can be opened for Muslim worship.Built in 537 by Emperor Justinian, in 1453 the Ottoman sultan Mehmet II converted the Hagia Sophia into a mosque. Five centuries later, the secularizing founder of modern Turkey, Kamal Ataturk, turned it into a museum.UNESCO designated the Hagia Sophia as a World Heritage Site in 1985.President Recep Erdoan has long stated his desire that the building would welcome prayer. In March, he led guests in silent Quranic recitation on the 567th anniversary of the conquest of Constantinople, dedicating the prayer to Mehmet II.Last week, Erdoan found an unlikely supporter."I believe that believers' praying suits better the spirit of the temple than curious tourists running around to take pictures," tweeted Armenian Patriarch Sahak II, resident in Istanbul."The site is large enough to allocate a space for Christians, [so that] the world can applaud our religious peace and maturity."The Armenian Apostolic Orthodox Church represents the largest Christian community remaining in Turkey, with an estimated 90,000 members. The Hagia Sophia used to serve as the cathedral for the Greek Orthodox Church, whose members have dwindled to an estimated 2,500.Ecumenical Patriarch Bartholomew I, also resident in Istanbul, expressed his concern over the possible conversion."Instead of uniting, a 1,500-year-old heritage is dividing us," said the Greek patriarch, who leads 300 million Orthodox worldwide."I am saddened and shaken."Condemnation also came from UNESCO, Greece, ...Continue reading...
John Roberts joins liberal justices, citing precedent.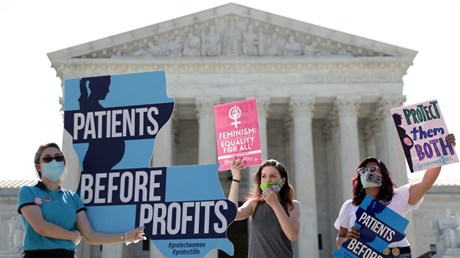 The Supreme Court has ruled that a Louisiana law regulating abortion doctors places an unacceptable obstacle in the path of women who want an abortion. Pro-life advocates had hoped that the two new conservative justices would swing the court in a different direction than its 2016 ruling on a similar case."This decision is disappointing and wrong-headed," said Russell Moore, president of the the Southern Baptist Convention's Ethics and Religious Liberty Commission. "The Louisiana law was directed toward the simple goal of protecting women from danger by placing the most minimal restrictions possible on an abortion industry that insists on laissez-faire for itself and its profits."The Louisiana law required abortion doctors to obtain admitting privileges at a local hospital. Legislators said the requirement would improve the level of care that clinics provide for women.The court struck down a similar regulation in Texas in 2016, ruling that the regulation would have no positive affect on the level of treatment women received, but would likely cause some clinics to close. The regulation was unconstitutional, because it placed an "undue burden" on women's access to abortion.On Monday, four liberal justices—Stephen Breyer, Ruth Bader Ginsberg, Sonya Sotomayor, and Elena Kagan—decided that the Louisiana law was unconstitutional for the same reasons."Enforcing the admitting-privileges requirement would drastically reduce the number and geographic distribution of abortion providers, making it impossible for many women to obtain a safe, legal abortion in the State and imposing substantial obstacles on those who could," wrote Stephen Breyer, for the majority.Chief ...Continue reading...
The president's executive order elevates its priority in US foreign policy. Nine experts assess the strategy's longevity.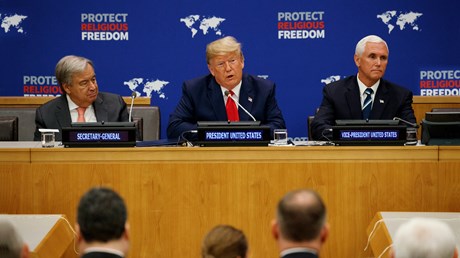 On June 2, as protests over the death of George Floyd raged across the United States, President Donald Trump elevated the stature of religious freedom within the State Department."Religious freedom for all people worldwide is a foreign policy priority," read the executive order (EO) he signed, "and the United States will respect and vigorously promote this freedom."It received almost no media attention.The provisions—long called for by many advocates of international religious freedom (IRF)—could overhaul a US foreign policy that has historically sidelined support for America's "first freedom."That is, if the order survives a potential Joe Biden administration.It is common for a new president to reverse EOs issued by their predecessor. In his eight years in office, President Obama issued 30 to amend or rescind Bush-era policies. In his first year in office, Trump issued 17 directed at Obama-era policies.While IRF has typically enjoyed bipartisan support, current political polarization leaves few sacred cows.Trump signed the EO after a visit to the Pope John Paul II National Shrine in Washington, DC. It was previously scheduled to coincide with the anniversary of the Polish-born pope's 1979 return to his home nation, which set off a political and spiritual revolution that defied the Soviet Union and eventually ended the Cold War.However, Washington's Catholic archbishop called it "baffling and reprehensible" the facility would allow itself to be manipulated one day after Trump lifted a Bible in front of St. John's Anglican Church across from the White House in the wake of the aggressive dispersal of protesters opposing police brutality and ...Continue reading...
Update: Could a Montana school choice case be the end of Blaine amendments?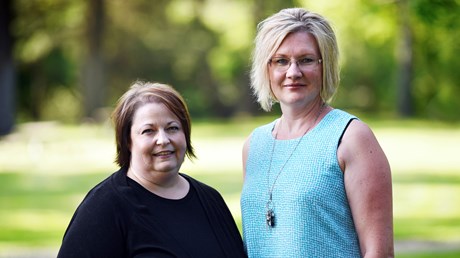 Update (June 30): Montana violated the First Amendment when it barred religious schools from a state scholarship program, the US Supreme Court ruled Tuesday, in a case school choice advocates hope will open the door for more education voucher programs.The state's "no aid provision," categorically banning any type of aid to religious schools, represents an overly sweeping effort at church-state separation that results in religious discrimination against religious schools and adherents, wrote Chief Justice John Roberts in the 5–4 Espinoza vs. Montana Department of Revenue decision."The prohibition before us today burdens not only religious schools but also the families whose children attend or hope to attend them," the opinion read. "They are 'member[s] of the community too,' and their exclusion from the scholarship program here is 'odious to our Constitution' and 'cannot stand.'"Roberts said that states do not need to subsidize private education, but if they do, they cannot disqualify some private schools just for being religious."For many families, Espinoza not only provides the potential for expanded opportunities for them to educate their children, including the choice of religious education, but also the right to decide what they believe is the most effective way to do so," said Jeanne Allen, the founder of the Center for Education Reform.-----When a Montana tax credit program for private school scholarships was accused of being discriminatory because religious schools were not eligible, the state eliminated the program outright rather than fight the case.But now, the state has ended up at the US Supreme Court anyway, with ...Continue reading...