It's the first time during the pandemic the high court has sided with churches and synagogues challenging the new rules on religious liberty grounds.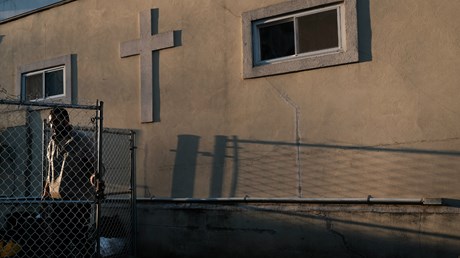 As coronavirus cases surge again nationwide the Supreme Court late Wednesday barred New York from enforcing certain limits on attendance at churches and synagogues in areas designated as hard hit by the virus.The justices split 5-4 with new Justice Amy Coney Barrett in the majority. It was the conservative's first publicly discernible vote as a justice. The court's three liberal justices and Chief Justice John Roberts dissented.The move was a shift for the court. Earlier this year, when Barrett's liberal predecessor, Justice Ruth Bader Ginsburg, was still on the court, the justices divided 5-4 to leave in place pandemic-related capacity restrictions affecting churches in California and Nevada.The court's action Wednesday could push New York to reevaluate its restrictions on houses of worship in areas designated virus hot spots, though both groups who sued are no longer in zones subject to the strictest attendance restrictions.The justices acted on an emergency basis, temporarily barring New York from enforcing the restrictions against the groups while their lawsuits continue. In an unsigned opinion the court said the restrictions "single out houses of worship for especially harsh treatment.""Members of this Court are not public health experts, and we should respect the judgment of those with special expertise and responsibility in this area. But even in a pandemic, the Constitution cannot be put away and forgotten. The restrictions at issue here, by effectively barring many from attending religious services, strike at the very heart of the First Amendment's guarantee of religious liberty," the opinion said.Though the decision addresses the restrictions in New York in ...Continue reading...
Patriarch Irinej of the Serbian Orthodox Church died after attending funeral of Montenegro counterpart who also had COVID-19.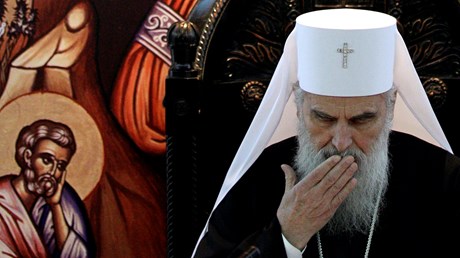 Church bells tolled and mourners flocked to light candles as the Serbian government proclaimed three days of national mourning for Patriarch Irinej. The 90-year-old leader of the Serbian Orthodox Church, who passed away November 20, became the world's highest-ranking cleric to die from COVID-19.Evangelical leaders in Serbia described him as kind and sincere in his dialogue with them.The Orthodox lost a towering figure, who nurtured the church through the Soviet era."I knew the patriarch as a simple man, modest in his needs, and of strong moral character," said Zoran Filipovic, an Orthodox priest who served on his staff."His greatest concern was the welfare of the church."It may have contributed to his death.The patriarch was hospitalized with the coronavirus early in November, soon after attending the funeral of the head of the Serbian Orthodox Church in Montenegro, Bishop Amfilohije [profiled by CT], who also died from complications caused by COVID-19.Thousands of mourners, most of them without masks, gathered at the November 1 funeral for Amfilohije in the Montenegrin capital, Podgorica, in violation of pandemic-fighting measures proclaimed by the small Adriatic state's authorities. The burial turned out to be a superspreader event, with several high-ranking church officials and other attendees later testing positive.After Amfilohije's death and Irinej's hospitalization, Serbian priests have started to appeal for their parishioners to take the deadly virus seriously. They had previously downplayed the threat from the global pandemic and largely ignored bans on large gatherings and preventive measures during prayers and other church services.Irinej was buried in the main Saint ...Continue reading...
Cell phone location data indicated religious gatherings appeared to be a top transmission spot when the pandemic took off.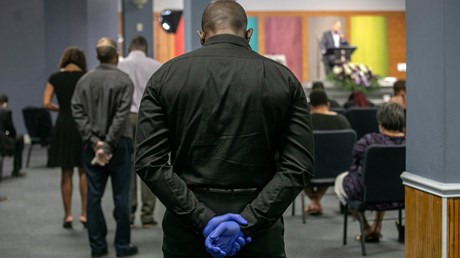 New research suggests that, at the beginning of the pandemic, Americans from lower-income or majority-minority neighborhoods were more likely to be infected with COVID-19 through religious gatherings such as churches than those living in higher-income or predominantly white neighborhoods.Cell phone data was an early indicator that Sunday morning church attendance slowed significantly in the spring. According to a new model published in Nature, it also reveals the disparities in which segments of the population were able to stay at home and reduce exposure.Researchers at Stanford University found that churches were among the top five sites for coronavirus transmission, alongside restaurants, gyms, cafes and snack bars, and hotels. According to an analysis of anonymous cell phone data, these places tended to have more visitors and longer visits. In all, the model calculates that visits to these sites accounted for 70 percent of transmitted cases during the first several weeks of the pandemic.The study used mobility data from cell phone users in 10 large US metro areas throughout March and April. They calculated the transmission rate in various neighborhoods by overlaying US Census data with the density of infected individuals in those locations. (They compared it to the New York Times' COVID-19 case tracker and found the model to be an accurate prediction.)Even though black churches have generally been the most cautious about reopening, residents in black and Hispanic neighborhoods who met in person during this time carried a greater likelihood of transmission largely due to their higher mobility and more frequent visits to crowded places.Since contact-tracing efforts weren't widely available, the cell phone data ...Continue reading...
As Abiy's military closes in on TPLF forces, thousands flee to Sudan.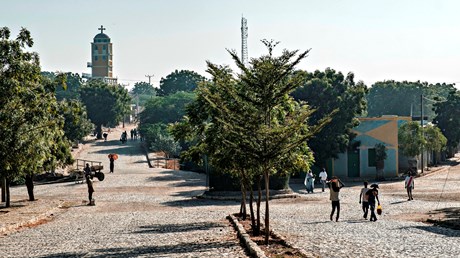 The jagged rock spires and steep mountains of the Tigray region in northern Ethiopia are home to some of the oldest churches in the world.Against that historic backdrop, forces loyal to the central government in Addis Ababa have pushed toward the regional capital, Mekele, fighting soldiers loyal to the Tigrayan People's Liberation Front (TPLF).Fierce fighting has raged since November 4, when Ethiopians awoke to see Prime Minister Abiy Ahmed announce that he had sent federal troops to Tigray in response to an attack on the Northern Command Post of the National Defense Force in the region. The once-dominant TPLF, whose relations with the central government had been souring for months, had attacked federal troops."The last red line has been crossed with this morning's attacks and the federal government is therefore forced into a military confrontation," Abiy said.All internet and telecommunications have been shut off in Tigray since then, making information difficult to verify. The Ethiopian government says it is making advances that include the capture of the ancient city of Axum, where the church of Our Lady Mary of Zion is believed by the Ethiopian Orthodox Tewahedo Church to host the original Ark of the Covenant.As they retreated, TPLF forces damaged the Axum airport and destroyed bridges leading into Mekele."There was a lot of confusion," a Christian expat working in the Tigray town of Shire, near the border with Eritrea, told CT. Evacuated by the United Nations last week, he asked to remain anonymous in order to protect his work there. "That first day was the worst, because people were killed, shot, and beat. We heard soldiers trying to hide in homes, and other soldiers trying ...Continue reading...
Annual gathering of Christian scholars seeks better engagement with Islam.
It is not often that a Muslim appears at an evangelical theological gathering.Al Mohler invited three.The trimmed-down 72nd annual conference of the Evangelical Theological Society (ETS), held virtually this week, usually welcomes up to 2,000 top scholars to present on the most salient issues facing evangelical scholarship.This year's theme: Islam and Christianity."We are called to truth, and to understanding the world around us more accurately and thoughtfully," said Mohler, president of Southern Baptist Theological Seminary (SBTS), who also served as ETS program chair."That certainly includes our understanding of Islam, which has from the beginning represented an enormous challenge to Christian evangelism, apologetics, theology, and cultural engagement."Roughly 15 percent of the 130-plus events addressed these challenges, including the three official plenary sessions—in typical academic parlance: "The Authority and Function of the Quran in Islam," by Ayman Ibrahim of SBTS "Through the Prism: The Trinity and the Islamic Metanarrative," by Timothy Tennet of Asbury Theological Seminary "American Christians and Islam: From the Colonial Era to the Post-9/11 World," by Thomas Kidd of Baylor UniversityBut it was the challenge of "cultural engagement" that led ETS to reach out to the Muslim panelists. Each was invited to share their view of evangelicals, and address the issues that concern them. It could "scarcely be more relevant and urgent," said Mohler.Three Christians joined them on the panel, focused on"Understanding Our Neighbor.""We don't resist the idea we must love Muslims," said John Hartley, a research ...Continue reading...
COVID-19 causes decline, hurting CCCU campuses.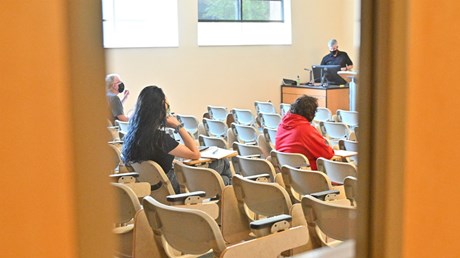 A precipitous drop in the number of international students this fall is taking its toll on evangelical Christian colleges.Embassy and consulate closures, coronavirus-related travel bans, and fewer international flights made it difficult for international students to attend school this semester. Total international student enrollment across American higher education dropped by 16 percent this fall, according to a survey of 700 institutions by the Institute of International Education (IIE). New international student enrollment declined by 43 percent. Approximately 40,000 international students deferred enrollment to a future term.The decline was less pronounced at small Christian colleges, but the absence of international students is still straining institutions in major ways."Every single student matters. That's not just being trite about it. It's significant," said Chant Thompson, executive director of the North American Coalition for Christian Admissions Professionals. "It's very, very impactful, even though people might say, on the whole spectrum, the international student population is not the majority."On average, about 4 percent of students at Council for Christian Colleges & Universities (CCCU)–associated schools come from outside the United States, according to the most recent data from the Integrated Postsecondary Education Data System. Recruiting more is often a priority.International students, first and foremost, bring a global perspective to campus and have an impact on student life, Thompson said. Finances are a second driver. Many Christian colleges are facing challenges in enrolling students from the US, leading to revenue losses, and international students ...Continue reading...
Southern Baptist pastor promoted a new strategy to spread the gospel globally.
John Edmund Haggai, a preacher and revivalist who saw the need to equip Christians around the world to evangelize their own countries, died Wednesday at 96.Known for challenging people to "attempt something so great for God, it's doomed to failure unless God be in it," Haggai founded Haggai Institute for Advanced Leadership, moved it to Singapore, and trained more than 120,000 evangelists from non-Western countries, including 1,200 from Indonesia, 400 from the Philippines, 500 from India, 400 from Nigeria, and 380 from Brazil. He argued this was the best new strategy for global missions after the end of Western colonialism.One of his first students was K. P. Yohannan, who went on to found Gospel for Asia."Haggai was full of stories," Yohannan recalled. "In them all, Christians were overcomers and giants—men and women who received a vision from God and refused to let go of it. Diligence to your calling was a virtue to be highly prized. Haggai was the first person who made me believe that nothing is impossible with God."Haggai was born in Louisville, Kentucky, in 1924. His father was a Syrian refugee who had fled Turkish forces in 1912 and was welcomed to the United States. The elder Haggai converted from Eastern Orthodox to evangelical Christianity, enrolled in Moody Bible Institute, and became a Southern Baptist pastor.The younger Haggai was inspired to follow in his father's footsteps: He accepted Jesus as his Lord and Savior at four years old and announced he felt a call to preach at six. A few years later, Haggai said he wanted to be a missionary to China.Haggai went to Moody like his father and met Christine Barker from Bristol, Virginia, a soprano who sang professionally ...Continue reading...
A new initiative led by Thabiti Anyabwile aims to support leaders serving in distressed urban areas.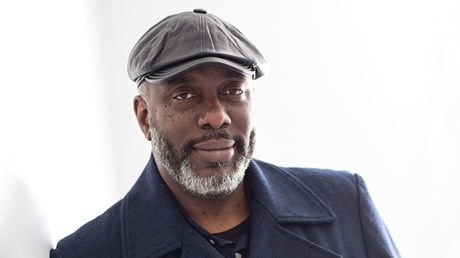 A team of pastors including Thabiti Anyabwile and John Onwuchekwa have launched a new network—The Crete Collective—to support church planters focused on black, Hispanic, and Asian American communities.The network represents a move to bring more people of color into leadership for church-planting initiatives and to focus more missional attention toward poor and underserved urban areas with high concentrations of ethnic minorities."The Crete Collective would place at the center of its work the concerns, ideals, aspirations, frustrations, struggles, and realities of black and brown neighborhoods in all of their diversity," said founding president Thabiti Anyabwile, a pastor at Anacostia River Church in Washington, DC."We would enthusiastically encourage the kind of holistic discipleship that sees gospel preaching and justice as siblings rather than as enemies. We've got a whole range of issues that we have to care about in our communities … immigration challenges, prison reform, hunger, homeownership."While major networks have worked for years to make church planting more diverse in the United States—a majority of Southern Baptist church plants, for example, are multiethnic or non-Anglo—the movement overall remains disproportionately white. It also tends to concentrate new churches in places with the most existing churches.Len Tang, the director of church planting at Fuller Theological Seminary, called plans for a network led by and for black, Hispanic, and Asian American pastors "so timely and relevant.""Much of the modern church-planting movement has primarily been white and suburban and male. Over the last generation, there's been—like ...Continue reading...
Nonprofits are offering churches more ways to give during a season with fewer in-person gatherings.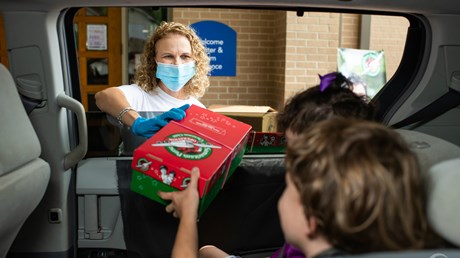 Just as Christians are reimagining what celebrating, worshiping, and shopping will look like this Christmas amid coronavirus restrictions, they may also have to change how they give.As seasonal activities get downsized, canceled, or moved online, Americans will miss out on some of their traditional opportunities to contribute to charities that rely on presents or cash donated in person during the holidays.Top Christmas charities like Operation Christmas Child, Prison Fellowship's Angel Tree, and the Salvation Army's Red Kettle campaign are adapting to provide socially distanced avenues to donate in person while expanding their online giving options. During a year when vulnerable populations have suffered economic downturns and the anxiety of the pandemic, this is not the time to let their outreach slip.The Samaritan's Purse project Operation Christmas Child, which distributes shoeboxes of gifts to needy children in 100 countries, typically relies on collections at churches, some of which aren't gathering due to the coronavirus.This week is national collection week for the red and green shoeboxes. While 4,000 drive-through, no-touch collection sites remain, Operation Christmas Child has seen a record number give online: 190,000 boxes were donated online this year, a more than seven-fold increase over 25,000 last year.On the Operation Christmas Child website, donors can select the sex and age of their recipient, pick items to fill their shoebox, and pay $25 to cover the gifts and shipping. The operation partners with ministries overseas to distribute the boxes."For the children of the world, the need for boxes this year is greater than ever," Samaritan's Purse president Franklin Graham ...Continue reading...
As a major Hollywood studio invests in on-demand inspirational content, the question becomes how they'll approach the sprawling offerings targeting the Christian market.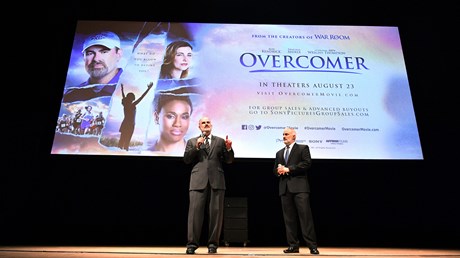 In a shakeup of the niche faith-based streaming market, Sony Pictures plans to acquire streaming service Pure Flix and its hundreds of thousands of subscribers committed to "clean entertainment" and "feel-good movies."Pure Flix, one of a half-dozen streaming platforms targeting Christian viewers, will be fully owned by Sony subsidiary Affirm Entertainment pending regulatory approval, the company announced last week.Affirm already has a strong track record of what executives call "uplifting, inspirational content," with popular titles aimed at Christian audiences: Miracles from Heaven starring Jennifer Garner, War Room from filmmaker brothers Alex and Stephen Kendrick, and The Star, an animated re-telling of the Nativity co-produced by DeVon Franklin and The Jim Henson Company.Keith Le Goy, president of networks and distribution at Sony, said the acquisition allows Affirm to create and share more stories that are "both impactful and entertaining."Pure Flix CEO Michael Scott and chief content officer David A. R. White—who has starred in many Pure Flix releases himself—said they plan to stay on board, joining Affirm Entertainment after the deal is done to manage the service and help develop future programming. However, the independent studio Pure Flix Entertainment will remain a separate entity and retain its library of films—notably its God's Not Dead trilogy, which collectively earned $96 million at the box office.This move by a major studio reveals the value Hollywood places on reaching Christian consumers, particularly as most entertainment has been moving to in home and on demand."The shift to streaming has been a long time coming, with the pandemic ...Continue reading...
Third annual conference to promote international religious freedom, held virtually, highlights how governments have exploited COVID-19.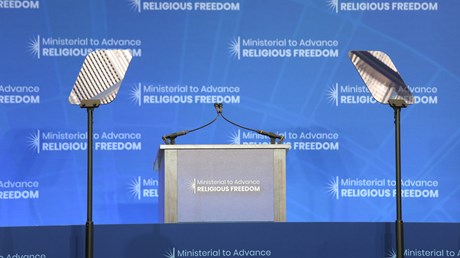 The cause of international religious freedom has gone more international.Amid the COVID-19 pandemic, the third Ministerial to Advance Freedom of Religion or Belief was hosted this week outside the United States for the first time—in Poland.Next year it will take place in Brazil.Launched in 2018 by the US State Department, the ministerial brings together the world's top diplomats to ensure religious freedom remains an integral focus of international foreign policy.The focus is necessary: 80 percent of the world's population lives in nations that restrict religious freedom, according to the Pew Research Center.And the pandemic has only increased persecution."Malign actors have tried to use COVID-19 to restrict religious freedom," said Sam Brownback, US ambassador-at-large for international religious freedom."The need to expand religious freedoms and protect religious minorities has become a global priority."The novel coronavirus took center stage at the two-day conference, hosted virtually by the Polish Ministry of Foreign Affairs.Gayle Manchin, chair of the US Commission on International Religious Freedom (USCIRF), said restrictions on religion began as early as March.She cited several examples: In Sri Lanka, authorities ignored Muslim objections to cremation, despite health assurances there could be no transmission from a cadaver. In South Korea, the government moved against the Shincheonji Church of Jesus sect after it became the center of the nation's initial outbreak. In Iran, despite a widespread release of prisoners that included some Christians, officials transferred Sufi Muslim prisoners into wards with known cases of COVID-19. Saudi Arabia restricted movement in its Shiite-majority eastern Qatif region, wary of early widespread infection in Iran.Continue reading...
Medical experts prep for ethical distribution, while some church leaders preach against misinformation.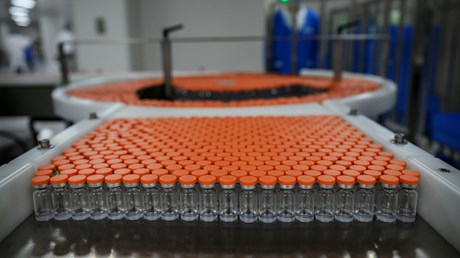 With outbreaks resurging around the world and—finally—a likely COVID-19 vaccine on the horizon, Christian leaders are advocating for fair distribution to protect the neediest people and places, not just the richest.But even among those committed to sharing resources to stop the virus, different strategies have emerged around which countries and which vulnerable places and populations to prioritize. Christians in the medical field have a crucial role to play in these conversations around the ethics of distribution, while church partners have already begun to speak up about the importance of vaccination for public health.Countries like the US and the UK have invested in hundreds of millions of vaccine doses from pharmaceutical companies in a race to develop viable candidates—enough to thoroughly cover their population and then some. Canada has purchased enough doses to cover its population five times, according to a new analysis by Duke University researchers.But once a viable vaccine is ready, who gets to be first in line for the protection offered by inoculation? While Americans consider making the vaccine available to populations such as health care workers and the elderly first, the poorest countries could be waiting years before they're able to distribute doses at all. Limits in manufacturing capacity and investment could mean some places won't offer the vaccine until 2024, according to the analysis."There are definitely very many concerns" about inaccessibility, said Elizabeth Bukusi, a researcher and bioethicist in Kenya who participates in the global COVID-19 Clinical Research Coalition. "When you are a less-resourced country, you are even more concerned."Christians ...Continue reading...
Special Rapporteur Ahmed Shaheed on the impact of COVID-19 and Trump, the right to religious conversion, and implementing Muslim declarations.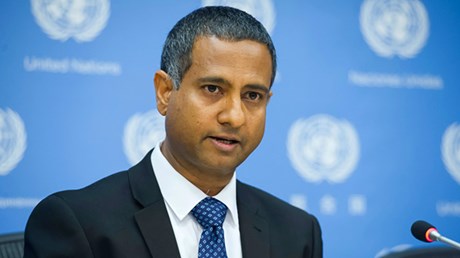 Religious freedom requires global consensus.Despite the best efforts of the Trump administration to prioritize the issue in its foreign policy, the Pew Research Center highlights that government restrictions on religion have hit an all-time high worldwide.In 1948, the Universal Declaration of Human Rights included clear language on religious freedom, including the right to change one's religious affiliation. But it was not until 1981 that the UN issued its Declaration on the Elimination of All Forms of Intolerance and of Discrimination Based on Religion or Belief.Declarations are of little value without accountability.In 1986, the UN created the position of Special Rapporteur on Freedom of Religion or Belief (FoRB). And in 2006, it created a process called the Universal Periodic Review (UPR), in which nations report on their human rights development every 4.5 years and are required to address the recommendations of the global community.Ahmed Shaheed, the current special rapporteur, was appointed in 2016 after serving six years as the UN human rights watchdog on Iran.Formerly a foreign minister of the Maldives, Shaheed was declared an apostate from Islam in his home nation following his efforts to restore democracy and advance human rights.Prior to this month's third Ministerial to Advance Religious Freedom, CT interviewed Shaheed in April as COVID-19 upended the world about recent American efforts to advance international religious freedom (IRF), the balance involved with gender equality, and the best methods to secure the right to religious conversion in the Muslim world:How has COVID-19 impacted global freedom of religion and belief?The pandemic is unprecedented in how it is impacting ...Continue reading...
An interview with Archbishop Ezekiel Kondo on religious freedom after Bashir, normalization with Israel, defamation of religions, and what to pray for next.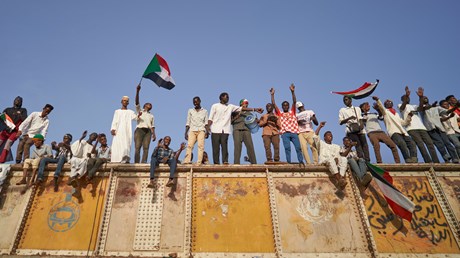 Sudan is rejoining the community of nations.After 30 years of pariah status under former dictator Omar al-Bashir, the nation has established relations with Israel, taken steps to improve religious freedom, and ensured removal of its US designation as a state sponsor of terrorism.Archbishop Ezekiel Kondo of Sudan has witnessed the entire history.Born in 1957 in the Nuba Mountains region, he was ordained an Anglican priest at the age of 31. In 2003, he became bishop of the diocese of Khartoum, Sudan's capital city.In 2014, Kondo became archbishop of Sudan within overall administrative unity with South Sudan. And in 2017, he was enthroned as primate of the newly created Anglican Province of Sudan.A critic of religious persecution under Bashir, Kondo has associated his church with the conservative Global South Movement in the Anglican Communion, as well as GAFCON, which seeks "to guard the unchanging, transforming gospel of Jesus Christ and to proclaim Him to the world."CT spoke with Kondo about justice for the Palestinians, the need for a blasphemy law, and his ranking of Sudan's religious freedom progress on a 10-point scale:Your country has begun a process of normalizing with Israel. Are you in favor of this process?I do support it, for the good of Sudan. Normalizing will be a good thing for development in economy, agriculture, technology, and other areas. It will open doors for relations with other countries.And spiritually, it will enable [Sudanese] Christians to visit the Holy Land.Are there Sudanese Christians against normalization?I don't think there are any. Israelis are human beings. Christians know that other Arab countries have relations, like Israel's neighbors, Jordan and Egypt. ...Continue reading...
Fate of Dadivank monastery among the many questions amid delayed transfer of territory under Nagorno-Karabakh armistice deal.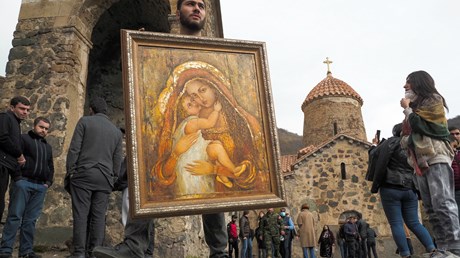 Editor's note: CT's complete coverage of Armenian Christians is here.MOSCOW (AP) — Azerbaijan on Sunday postponed taking control of a territory ceded by Armenian forces in a cease-fire agreement, but denounced civilians leaving the area for burning houses.The cease-fire ended six weeks of intense fighting between Azerbaijan and Armenia over the Nagorno-Karabakh region and territories outside its formal borders that had been under the control of Armenian forces since 1994. The agreement calls for Azerbaijan to take control of the outlying territories. The first, Kelbajar, was to be turned over on Sunday.But Azerbaijan agreed to delay the takeover until November 25 after a request from Armenia. Azerbaijani presidential aide Hikmet Hajiyev said worsening weather conditions made the withdrawal of Armenian forces and civilians difficult along the single road through mountainous territory that connects Kelbajar with Armenia.After the cease-fire was announced on Tuesday, many distraught residents preparing to evacuate set their houses ablaze to make them unusable to Azerbaijanis who would move in.Prior to a separatist war that ended in 1994, Kelbajar was populated almost exclusively by Azerbaijanis. But the territory then came under Armenian control and Armenians moved in. Azerbaijan deemed their presence illegal."The placement and settlement of the Armenian population in the occupied territory of the Kelbajar region was illegal … All illegal settlements there must be evicted," Hajiyev said.The imminent renewal of Azerbaijani control raised wide concerns about the fate of Armenian cultural and religious sites, particularly Dadivank, a noted Armenian Apostolic Church monastery that dates back ...Continue reading...
Glenn and Pauline Plummer say they are ambassadors, but some see a secret agenda to convert Jews.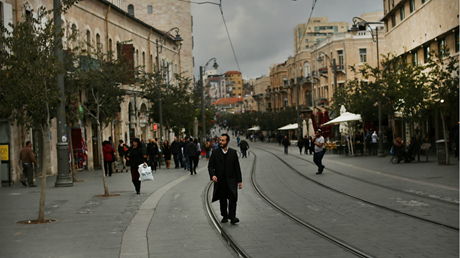 Glenn and Pauline Plummer had barely unpacked in Israel before the counter-missionaries came after them.The Church of God in Christ (COGIC) bishop and first lady moved from Detroit in September. They were met by a YouTube video of spliced-together clips showing the couple on Christian TV talking about winning souls, baptizing people, and moving to Israel. The footage was taken from several different sources and from a number of different years, but combined to make it look like the Plummers were planning a major campaign to convert Israeli Jews.Citing the online evidence, anti-missionary rabbis raised an alarm and demanded investigation into what the COGIC minister and his wife were doing in the country and how they were even allowed visas."He is going to baptize the people here in Israel," warned Tovia Singer, an Orthodox rabbi who heads one anti-evangelical group. "All these groups are out there and they are targeting Jews for conversion. And they are after the very young, the very old. They love to convert anyone, but they go after anyone who is weak."Proselytizing—attempting to convert someone to a new faith—is not illegal in Israel as it is in many countries in the world. The laws prohibit attempts to evangelize anyone under 18 and say that missionaries cannot offer material benefits in exchange for conversion. But otherwise, Christian missionaries may urge Jews in the Jewish homeland to change their faith.Many Jews see proselytizing as offensive, however, especially in Israel. The nation was founded as a Jewish homeland after Nazi Germany eradicated six million Jews and then other countries, including the United States, would not accept Jewish refugees. Conversion, critics say, is ...Continue reading...
The most popular topics for military Bible study are suffering, hopelessness, and loneliness.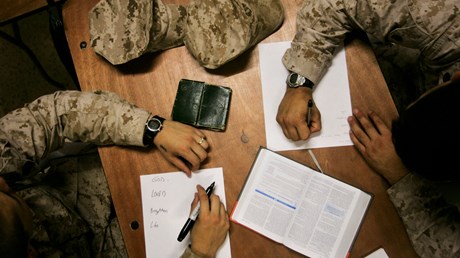 While a majority of military service members identify as Christian, the demands of active duty—frequent moves, long hours, and overseas tours of duty—can strain faith and family.Ministries have long targeted evangelistic efforts at men and women in uniform in hopes of providing spiritual support, particularly as mental health issues, post-traumatic stress disorder, and suicides continue to climb.The American Bible Society (ABS), which launched a Veterans Day challenge to recruit a half million military personnel to engage in Bible study, has found that half of service members who open Scripture hope to find a message that addresses pain and suffering (51%), hopelessness (50%), and loneliness (48%).According to the ABS's State of the Bible survey with Barna Research, veterans and active duty service members (33%) are about as likely as Americans on average (31%) to read the Bible once a week or more. However, members of the military who have been deployed more often are more likely to engage Scripture.Bible Gateway reported on the research, saying those deployed to combat zones were more than twice as likely to belong to the highest category of Bible engagement, "Bible centered" (10% of combat veterans compared to 4% of all service members). They were also less likely to fall into the "Bible disengaged" category (43% of combat veterans compared to 53% of those who did not see combat).The ABS reports that it has distributed 60 million Bibles and related resources to members of the military.Earlier this fall, the Department of Defense strengthened religious liberty protections for members of the military, implementing Religious Freedom Restoration Act guidance, and last year, the Department ...Continue reading...
Predicting a movement of black conservatives coming out of megachurches, he joined forces with the Religious Right to influence national politics.
Harry R. Jackson Jr., herald of a new black church and a voice of black conservatism, has died at 66.Jackson was the bishop of an independent charismatic megachurch in Maryland. He allied with the Religious Right to call for a new civil rights movement that focused on abortion, opposing same-sex marriage, and promoting social policies that would strengthen black families. He regularly announced the coming of a new movement of black Christian conservatives that never quite materialized, but he pushed white evangelicals to use their political influence for more quid pro quo dealmaking.Jackson achieved his greatest influence in Donald Trump's White House, frequently attending functions, praying publicly, and advocating for policies such as the First Step Act, a prison reform bill that was signed into law in 2018."You can't be a prophet to the culture while you're standing outside of the room," Jackson said in response to critics.In the White House on Good Friday, Trump introduced the bishop as "a highly respected gentleman who is a member of our faith and a person that we have tremendous respect for."Jackson was born to Essie and Harry Jackson Sr. in Cincinnati in 1953. His parents had fled north from Florida only three years before, after his father was nearly killed by a white police officer. In Ohio they made a new life and did well enough to send their son to a private school. Most of Jackson's classmates were wealthy. All of them were white. Jackson's father told him the school was so expensive, this was his financial inheritance."That was the generation that felt education could do it for black people," the younger Jackson recalled.He excelled academically ...Continue reading...
Latest report on government restrictions and social hostilities in 198 nations follows the International Day of Prayer for the Persecuted Church.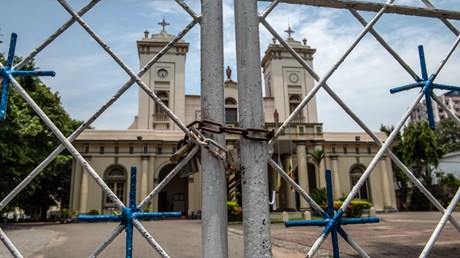 Dictators are the worst persecutors of believers.This perhaps uncontroversial finding was verified for the first time in the Pew Research Center's 11th annual study surveying restrictions on freedom of religion in 198 nations.The median level of government violations reached an all-time high in 2018, as 56 nations [28%] suffer "high" or "very high" levels of official restriction.The number of nations suffering "high" or "very high" levels of social hostilities toward religion dropped slightly to 53 [27%]. However, the prior year the median level recorded an all-time high.Considered together, 40 percent of the world faces significant hindrance in worshiping God freely.And the trend continues to be negative.Since 2007, when Pew began its groundbreaking survey, the median level of government restrictions has risen 65 percent. The level for social hostilities has doubled.Over the past two weeks, Christians prayed for their persecuted brethren around the world.Launched in 1996 by the World Evangelical Alliance (WEA), the International Day of Prayer (IDOP) for the Persecuted Church is held annually the first two Sundays in November.This year's campaign was called: One With Them."Them" is the 260 million Christians worldwide who face persecution, according to Godfrey Yogarajah, executive director of the WEA Religious Liberty Commission. Eight Christians are martyred for their faith each day.But Christians are not the only ones who suffer.Ahmed Shaheed, UN special rapporteur for freedom of religion and belief, said that of the 178 nations which require religious groups to register, almost 40 percent are applied with bias."The failure to eliminate discrimination, ...Continue reading...
In conflict over Muhammad cartoons, French evangelicals rally behind their president's defense of secularism. But brethren in the Middle East are torn.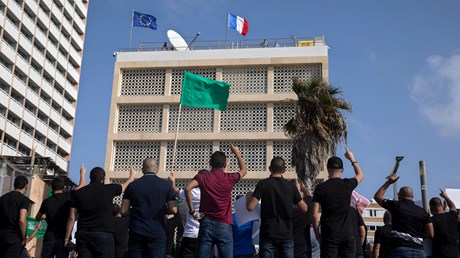 French authorities insist that "Islam is in crisis."A teacher was beheaded in the streets last month. Three Catholics were knifed at church.And around the world, Muslims are protesting religious cartoons.The French reaction has been firm."We will defend the freedom that you taught so well, and we will strongly proclaim the concept of laïcité [secularism]," President Emmanuel Macron said of Samuel Paty, the slain teacher who used the infamous Charlie Hebdo caricatures of Muhammad in a class discussion about freedom of expression."We will not disavow the cartoons, even if others recoil," Macron added.And the official reaction has been swift.A mosque that shared a video venting hatred toward Paty—prior to his murder—was shut down for six months. A Muslim charity linked to extremism was dissolved.Meanwhile, a recent poll indicated 87 percent of the French believe that "secularism is in danger." An additional 79 percent believe that "Islamism has declared war on the nation and the Republic."Muslim world leaders responded in outrage to Macron's rhetoric.Turkey's President Recep Erdogan called for a boycott of French products. Mahathir Mohamad, former prime minister of Malaysia, said Muslims have the right to "punish" the French, and "kill" them for their past atrocities.Ahmad al-Tayyeb, Grand Imam of Egypt's al-Azhar, led the Abu Dhabi–based Muslim Council of Elders in a call to sue Charlie Hebdo. The crisis has renewed the Muslim cry for an international law to ban the defamation of Islamic symbols. Others would broaden it to ban defamation of religion in general.CT spoke with eight Christian leaders ...Continue reading...
Ceremony recalls "sinful history" during Nazi occupation and beyond.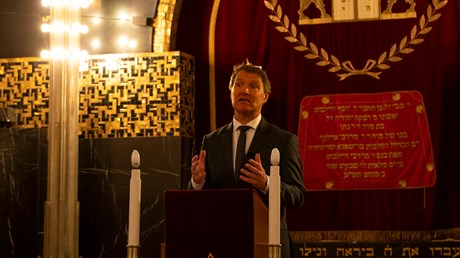 The Dutch Protestant Church made a far-reaching recognition of guilt Sunday for its failure to do more to help Jews during and after World War II, and for the church's role in preparing "the ground in which the seeds of anti-Semitism and hatred could grow."The long-awaited, historic statement came at a solemn ceremony to mark Monday's anniversary of the Nazis' anti-Jewish Kristallnacht pogrom, or the "Night of Broken Glass."On November 9, 1938, Jews were terrorized throughout Germany and Austria. At least 91 people were killed, hundreds of synagogues burned down, around 7,500 Jewish businesses vandalized, and up to 30,000 Jewish men arrested, many of whom were taken away to concentration camps.René de Reuver, speaking on behalf of the General Synod of the Protestant Church in the Netherlands, said the church's role began long before Adolf Hitler came to power in Germany."For centuries a rift was maintained that could later isolate the Jews in society in such a way that they could be taken away and murdered," De Reuver said."Also in the war years, the ecclesiastical authorities often lacked the courage to choose a position for the Jewish citizens of our country," he added.More than 100,000 Dutch Jews—70 percent of the Jewish community—didn't survive World War II. Most were deported, along with Roma and Sinti, and killed in Nazi concentration camps.In a statement to the Netherlands' Jewish community, de Reuver acknowledged it had taken far too long for the church to recognize its role, adding: "We hope it is not too late.""The church recognizes faults and feels a present responsibility," he said. "Anti-Semitism ...Continue reading...
Armenian and Azerbaijani Christians find comfort in the Scriptures and fervent prayer as the war in the Caucasus takes a dramatic turn.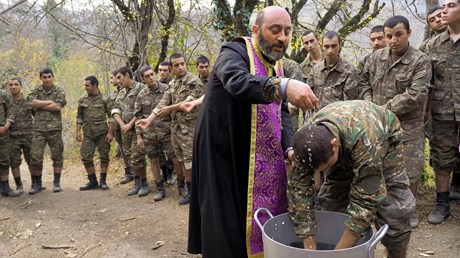 Editor's note: CT's complete coverage of Armenian Christians is here.The Armenian mountain stronghold of Shushi is under attack.The second city of Nagorno-Karabakh, one of its oldest artifacts is a 15th-century Bible. Earlier in the conflict this year, its 19th-century cathedral was struck twice and damaged by missiles.But Azerbaijanis—who call it Shusha—celebrate it also as a cultural heritage. Many of their famous poets and musicians hail from the once-mixed city.As the six-week war progressed, Azerbaijan steadily retook the plains below. But facing the coming winter, its military faced a stark choice: impose a siege, or scale the mountain.Without Shusha, President Ilham Aliyev said, the job is only half done.Despite its Armenian-majority population, Nagorno-Karabakh was assigned to Azerbaijan in the 1920s by Joseph Stalin. Both nations became independent in 1991, and the mountainous enclave conducted a referendum to declare itself the Republic of Artsakh. Ethnic warfare gripped the region, with 30,000 killed and around 1 million displaced.Population transfers largely emptied each nation of its opposite ethnicity.At the time of the ceasefire in 1994, Armenians controlled roughly 20 percent of Azerbaijan. No nation recognized Artsakh, and internationally sponsored negotiations began—and eventually stalled.But buoyed by a financial windfall from oil and gas exports to Europe, as well as advanced weapons from Israel and Turkey, in late September Azerbaijan pressed its military advantage. If successful, it will perch above Stepanakert, the capital city of Nagorno-Karabakh, only six miles away."After 28 years, the adhan [call to prayer] will be heard in Shusha," celebrated Aliyev. "Our ...Continue reading...
In a contentious election taking days to call, the Catholic candidate's faith outreach paid off in swing states. Trump has pledged to challenge in court.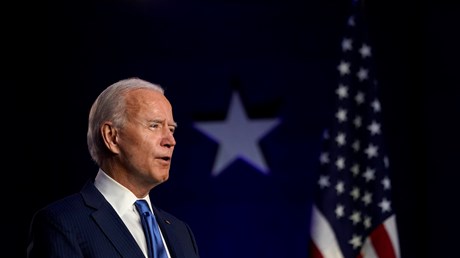 Four days after telling supporters to "keep the faith" on election night, Democratic challenger Joe Biden is projected to defeat Donald Trump in a presidential race he touted as "a battle for the soul of the nation."The lifelong Catholic won faithful voters whose mail-in ballots delayed counts in the battleground states of Michigan, Wisconsin, and, finally, Pennsylvania to overtake the incumbent president in an election marked by record-setting turnout and pandemic precautions. Final results are still being tabulated in Nevada, North Carolina, and Georgia, where the close numbers have gone to a recount.Biden, 78, tweeted, "America, I'm honored that you have chosen me to lead our great country.""The work ahead of us will be hard, but I promise you this: I will be a President for all Americans — whether you voted for me or not," he added, sharing a clip of "America the Beautiful." "I will keep the faith that you have placed in me."In his victory speech, the former vice president emphasized unity and invited Trump voters to give him a chance. Biden referenced Ecclesiastes 3:1-3, saying "to everything there is a season" and that now is "a time to heal." He also quoted a verse from "On Eagles Wings," a favorite Catholic hymn. Trump rejected Biden's win, saying in a statement Saturday morning that "this election is far from over," and pledging a legal challenge to the final ballot-counting in swing states. The electoral college breakdown showed Biden surpassing 270, compared to Trump's 214 at the time.Though white evangelical and born-again Christian support for Trump held steady (at 81% ...Continue reading...
Even after doubling the number of GOP women in the House, abortion restrictions still face an uphill battle with a Democratic majority.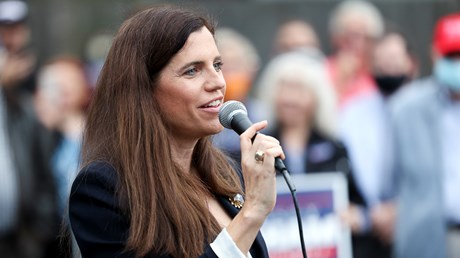 Pro-life legislators in the US House of Representatives made major gains on Tuesday with the election of 13 new pro-life women and the reelection of the House's 11 incumbent pro-life women.With female pro-life candidates running in eight House races that have not been called, the pro-life presence could still grow.A record-breaking 107 women were elected to the House in 2020, surpassing the previous record of 102 set in 2019.Pro-life groups welcome the new representatives and the encouragement their presence will provide to their pro-life colleagues.Carol Tobias, president of the National Right to Life Foundation, said men advocating for the rights of the unborn are sometimes dismissed because they don't deal with the direct effects of pregnancy the same way as women do."Bringing in more pro-life women will give encouragement and support to the leaders who have been speaking up for years," she said.All of the pro-life representatives elected this week are Republicans, and many say their position on abortion stems from their Christian faith."These gains are a repudiation of abortion extremism and further evidence that life is a winning issue in politics," said Marjorie Dannenfelser, president of the pro-life Susan B. Anthony List in a statement celebrating the surge in pro-life women elected.Seven of the 13 new pro-life women flipped seats previously held by Democrats, including Nancy Mace who defeated incumbent Joe Cunningham in South Carolina's 1st Congressional District.Mace, a 42-year-old single mother of two, will now become the first Republican woman to represent the 1st Congressional District. Mace mentions ...Continue reading...
The 2020 race draws attention to the varying interests of America's largest minority group.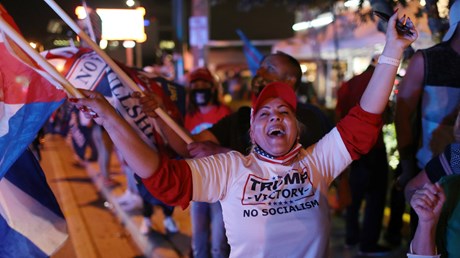 The presidential election results coming out of heavily Latino areas of the US took some by surprise, but affirmed what Latinos themselves have known all along.More religious than Americans on average, the nation's largest minority group is a growing part of the electorate. It's also one that doesn't vote as a monolith, with political priorities varying in different parts of the country and among Latinos of different national backgrounds."There's a real awareness and awakening to the power of the Latino faith vote," said Gabriel Salguero, president of the National Latino Evangelical Coalition and pastor of the Gathering Place in Orlando, Florida. "People are realizing, 'Okay, we could be a determining vote in places like Arizona, Nevada, and Florida.'"As surveys had projected, President Donald Trump made significant gains among Latino voters overall, thanks in part to campaign outreach directed at evangelicals."Latino evangelicals helped Trump to do better than anyone expected in Texas … and in Florida," said Gastón Espinosa, a professor at Claremont McKenna College who conducted the most comprehensive study of Latino voters leading up to the 2020 election.National Election Pool results indicated that in Texas, Trump took 40 percent of the Latino vote (about a quarter of the Texas electorate) to Biden's 59 percent of the Latino vote. In Florida, he took 47 percent of the Latino vote (19% of the electorate) to Biden's 52 percent of the Latino vote.The president launched his Evangelicals for Trump efforts at a Hispanic megachurch in Miami at the beginning of the year and held a lively rally among Hispanic ...Continue reading...