Thom Rainer led the Southern Baptist publisher for 13 years before retiring in 2019.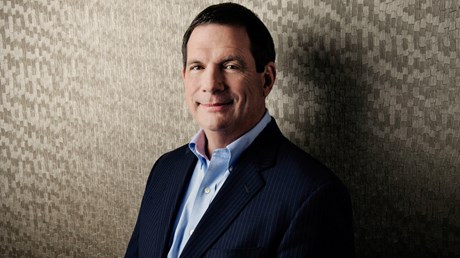 LifeWay Christian Resources has sued its former president, Thom Rainer, for allegedly breaching his severance agreement by publishing with a competitor.Rainer claims he received "a written and amicable release from publishing" with the Southern Baptist Convention entity in October 2019, he discussed his publishing activities with LifeWay's attorney, and he "assumed all was well" until receiving notice of the lawsuit Monday.Amid apparent disagreement among LifeWay trustees over the lawsuit, the board has called an emergency meeting Wednesday, Baptist Press has confirmed.In a statement, Todd Fannin, chairman of LifeWay's board of trustees, said board officers believe Rainer "has violated his Transition Agreement" and want him to honor it. But Jimmy Scroggins, the immediate past chairman who still serves on the board, told the board in an email he is "formally requesting for Todd [Fannin] to please withdraw our legal action."The lawsuit, filed Monday in Williamson County, Tennessee, chancery court, cites an agreement between Rainer and LifeWay upon his 2019 retirement that precluded him from having any business association with LifeWay competitors until October 31, 2021.The agreement specifically listed Tyndale House Publishers as a LifeWay competitor. In August 2020, Tyndale announced a multibook publishing partnership with Rainer, which also includes video curriculum.At issue is whether the Tyndale partnership violates Rainer's noncompete clause.In addition to his transition agreement, Rainer had signed a contract in 2018 with LifeWay to publish a book titled The Church Attendance Manifesto. LifeWay and Rainer agreed several months later to terminate the contract, ...Continue reading...
As Mali experiences a coup amid sputtering West African campaign against jihadist threat, Burkinabe citizens join the fight themselves.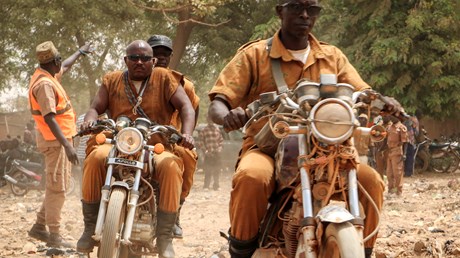 What should Christians do when their government cannot protect them from terrorism? As the world's first post-coronavirus coup shakes Mali, nearby Burkina Faso is experimenting with a controversial lesson in self-defense.Last month, a cohort of army officers deposed Mali's president following widespread protests against economic and security conditions. While the coup has been condemned by regional leaders—placing the West African nation under sanctions—initial indications suggest Christians have been respected and consulted in the majority-Muslim nation's transitional process.Coup leaders have stated they will respect the fraying peace deal reached with local rebels in 2015, but will also continue to work with the multinational efforts dedicated to stamp out the terrorist threat.Back in June, former colonial leader France formalized an agreement to unify forces under a single command with troops from Mali, Mauritania, Chad, Niger, and Burkina Faso. Last week, the United States announced $150 million in humanitarian assistance for 4 of the 5 Sahel republics (excluding Chad) to address mass displacement and food insecurity caused by the conflict.To gain perspective on Burkina Faso, CT interviewed Joanna Ilboudo, secretary-general for ACTS Burkina, a nonprofit Christian association dedicated to helping the nation's widows and orphans without religious distinction. She in turn took the pulse of local Christian leaders and laity on behalf of CT.Located in West Africa's volatile Sahel region south of the Sahara Desert, the Colorado-sized Francophone country of 20 million had been home to one of the continent's model nations for peaceful coexistence. Around 60 ethnic groups divide ...Continue reading...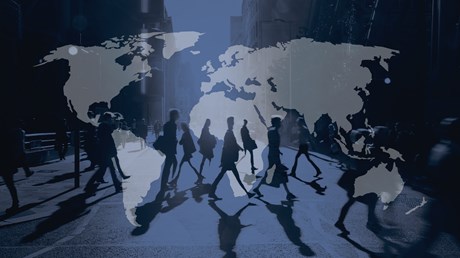 Explosives removed from Jordan RiverThe site of Jesus' baptism is free from land mines for the first time since 1968, when the Isaeli military laid the explosives along the river during the Six-Day War. Peace was declared with Jordan in 1995. Mine removal began in earnest in 2018, and specialists exploded the final 500 devices on the banks of the Jordan River in April. When the area was partially opened in 2011, hundreds of thousands of pilgrims visited. Many have been baptized in the Jordan, including pastor Max Lucado and rapper Lecrae. The removal cost $4.6 million. Israeli officials expect the number of visitors to triple after the pandemic.Church protest leader freed from prisonA Vietnamese man has been released from prison after 16 years. Y Ngun Knul, part of the Montagnard ethnic minority, called for protests in 2004 when the government shut down unregistered churches in the Central Highlands. Thousands took to the streets, showing the strength of Dega Christianity, which combines evangelical faith with aspirations for political autonomy and control of ancestral lands. More than 140 people were arrested, and a new law banned religious activity that threatened national security or public order. Knul's family lost their land in the years he was captive, so now he is homeless and suffering serious illness.Pastor who fed asylum-seeker acquittedAn evangelical pastor has been acquitted of the crime of harboring an immigrant. Norbert Valley, former head of the Swiss Evangelical Alliance, took care of a man from Togo after his asylum application was rejected. Valley said his faith required him to help his neighbor, but Swiss law criminalizes aiding people without legal documentation. Valley was arrested at his ...Continue reading...
And far fewer plan to vote third-party in 2020, LifeWay finds.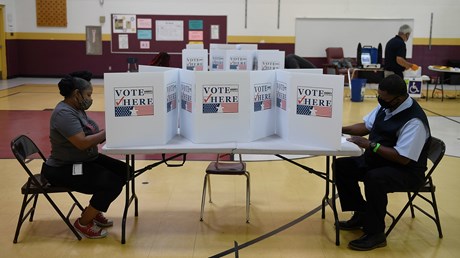 Evangelicals seem ready to cast their ballots in the 2020 election. Nine in 10 evangelicals by belief are registered to vote, and few are undecided about their presidential choice.A new survey from Nashville-based LifeWay Research conducted September 9–23 finds President Donald Trump with a sizable lead over Democratic nominee Joe Biden among likely voters with evangelical beliefs. Deep divides, however, persist among evangelicals across ethnic lines.Overall, 61 percent of evangelicals by belief plan to vote for Trump and 29 percent for Biden. Other candidates garner around 2 percent combined. Fewer than 1 in 10 (8%) are undecided.Evangelicals by belief are also twice as likely to identify as a Republican (51%) than a Democrat (23%). One in five (20%) say they are independent."Voting for or against an incumbent president is a more certain situation for voters," said Scott McConnell, executive director of LifeWay Research. "Fewer Americans, including those with evangelical beliefs, are on the fence than at this same point in 2016."Presidential preferencesVoting plans for Americans without evangelical beliefs are almost the mirror opposite of their evangelical counterparts, with Biden holding a commanding 56 percent to 33 percent lead over Trump.President Trump's advantage among evangelicals, however, comes primarily from white evangelicals, among whom he leads Biden 73 percent to 18 percent.African Americans with evangelical beliefs overwhelmingly plan to vote for Biden (69% to 19%). Among American evangelicals of other ethnicities, however, Trump has a 58 percent to 32 percent lead.Compared to a previous LifeWay Research survey conducted in the months leading up to the 2016 election, more ...Continue reading...
Three women have come forward with additional allegations against the late Christian apologist.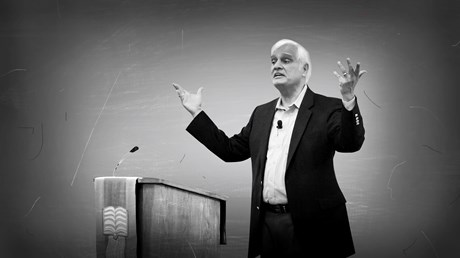 Editor's note: See today's related article about why we report bad news about leaders—even after they have passed away.Ravi Zacharias International Ministries (RZIM) has opened an investigation into allegations that its late founder and namesake sexually harassed multiple massage therapists who worked at two day spas he co-owned.Three women who worked at the businesses, located in a strip mall in the Atlanta suburbs, told Christianity Today that Ravi Zacharias touched them inappropriately, exposed himself, and masturbated during regular treatments over a period of about five years. His business partner said he regrets not stopping Zacharias and sent an apology text to one of the victims this month.RZIM denies the claims, saying in a statement to CT that the charges of sexual misconduct "do not in any way comport with the man we knew for decades." The organization has hired a law firm "with experience investigating such matters" to look into the allegations, which date back at least 10 years. RZIM declined to answer any further questions about the inquiry.During his ministry career, the renowned apologist—who died in May at age 74 from cancer in his sacrum—spoke of chronic back pain resulting from a spine injury in 1985. He said he managed the pain with massage and physiotherapy.The women who worked at the spas said when Zacharias wasn't traveling with RZIM, he came in for treatment two or three times a week. The businesses were a 15-minute drive from the ministry's headquarters in Alpharetta.The three women knew Zacharias as the owner and a client as well as a Christian leader and famous author. Some of his books were sold in the store, and the employees read ...Continue reading...
After few faith references by Trump and Biden at party conventions, the candidates are expected to stick to policy discussions when they take the national stage.
In tonight's debate, the first between President Donald Trump and Joe Biden, the two candidates will have a lot of ground to cover. They'll be addressing top issues for voters like the response to COVID-19, the economy, health care, and the makeup of the Supreme Court.The debate is also a chance for voters to hear how Trump and Biden speak about their political priorities and motivations. Both have been campaigning to draw in voters of faith, including evangelicals.The party conventions held last month offer a glimpse at how they have employed religious language in the race. Faith references came up throughout the Republican National Convention in August far more often than at the Democratic National Convention, which had been held the week before.But when it came to the remarks from the candidates themselves, the trend reversed. Biden, a lifelong Catholic, made faith a bigger part of his speech than Trump did.Ahead of the debate, I took a closer look at the kinds of religious terms we've seen from both platforms so far, based on an analysis of 2020 convention transcripts.References to God were most common at both party conventions, followed by mentions of faith, blessing, prayer, and Jesus—who occasionally came up by name at the RNC but almost not at all at the DNC.There are limits to text analysis to keep in mind—this method won't identify religious language that is not explicit, and it also counts all words equally. Thus, Mike Pence quoting a long passage from the Bible that uses God's name once counts the same as Joe Biden ending his speech by saying, "God bless America." But, despite these constraints, it offers an unbiased glimpse of the most direct religious ...Continue reading...
With an abortion record opposite Ruth Bader Ginsburg's, Barrett has said her faith does not shape her decisions behind the bench.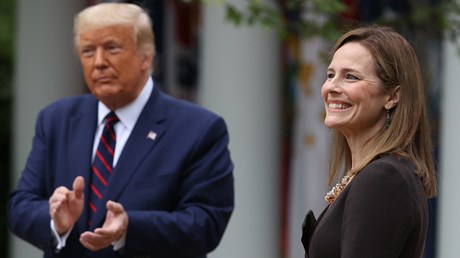 Amy Coney Barrett paid homage to Justice Ruth Bader Ginsburg in her White House speech Saturday as a shatterer of glass ceilings. She said she would be mindful of the woman whose place she would take on the Supreme Court.The conservative Catholic even commented that her seven children think their father is the better cook, much as Ginsburg used to talk about her husband's prowess in the kitchen.But the replacement of the liberal icon Ginsburg, the second woman to serve on the high court, by Barrett, who would be the fifth, would represent the most dramatic ideological change on the Supreme Court in nearly 30 years and cement conservative dominance of the court for years to come.Barrett, a judge on the federal appeals court based in Chicago, made clear in her Rose Garden address that she looks to conservative Justice Antonin Scalia, for whom she once worked, and not Ginsburg, on matters of law."His judicial philosophy is mine, too. Judges must apply the law as written. Judges are not policy makers," Barrett said. She was referring to their common method of interpreting laws and the Constitution based on what they were understood to mean when they were written.Ginsburg, who died this month at age 87, and Scalia were dear friends, but they were on opposite sides of the most divisive issues of the day.Barrett's conservative judicial record, her writings, and speeches suggest that she too would be Ginsburg's polar opposite on a range of issues that include abortion and guns.Conservative evangelicals have applauded Trump's decision to nominate Barrett, who would be the third Supreme Court justice added during his term."There is no question that Judge Barrett is qualified by intellectual ...Continue reading...
Unlike most Americans, they say many of their close friends will vote differently from them in 2020.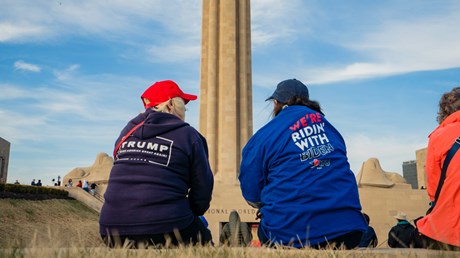 In another divisive election year, here's one demographic that personally feels the strain of the nation's partisan tensions: white evangelicals who plan to vote for Joe Biden.The Pew Research Center recently found few Americans, Republicans or Democrats, have many close friends who support a different presidential candidate in the 2020 race. In religious breakouts provided to Christianity Today, evangelical Biden supporters emerged as the exception. Just under half say their close friends disagree with them over the 2020 race.These longtime Democrats, former Republicans, and previous third-party voters represent an increasingly rare group straddling partisan lines, a position they're in largely due to their faith.White evangelicals who back Biden are about twice as likely (46%) as Biden supporters overall (22%) to say that many of their close friends plan to vote for Trump. And they are three times as likely to have close friends who support a different candidate as their fellow white evangelicals who plan to vote for Donald Trump (16%)."Most of my family, friends from home, and a decent number of friends from college are Trump supporters," said Clayton Job Myers, who graduated from Oklahoma Baptist University in May. He plans to vote for Biden this year because of his opposition to Trump's rhetoric and what he sees as religious posturing. "I do my very best not to let that change how I view them and how I treat them."As the country becomes more polarized, Americans may be drawn to the idea of friendships that overcome political divides. Many read and shared accounts of the unlikely relationship between Supreme Court justices Antonin Scalia and Ruth Bader Ginsburg after her ...Continue reading...
Dozens of persecuted believers released on bail. But hundreds reportedly remain imprisoned in the "North Korea of Africa."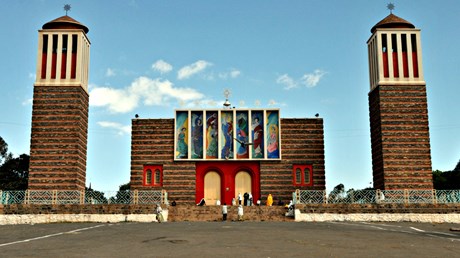 The Eritrean government has released on bail more than 20 prisoners detained for years because of their faith, the BBC reports.Sources told the British broadcaster that the prisoners are from evangelical and Pentecostal denominations, some held at Mai Serwa prison outside the capital Asmara.Christian Solidarity Worldwide (CSW) confirmed the news, putting the number released at 27.In 2002, Eritrea introduced a new law that forbids all churches except for Orthodox, Catholic, and Evangelical Lutheran ones. Sunni Islam is also officially recognised.The Horn of Africa nation is No. 6 on the Open Doors 2020 World Watch List of the 50 countries in which it is most difficult to live as a Christian.According to a religious freedom campaigner from Asmara but now based in North America, Hannibal Daniel, believers who'd been in prison for up to 16 years have been freed on bail.A regional spokesperson for Open Doors International said that, for some time, the group had heard discussion that prisoners might be freed on bail due to the coronavirus pandemic—as has happened in other countries—but could not independently confirm the reports: "If true, this could be quite significant."According to CSW sources, the group released consisted of 19 men and 8 women detained without charge or trial for 2 to 16 years. About 54 total releases were anticipated.However, CSW stated no detained church leaders were released, while a handful more were arrested in Asmara weeks before."It is a government strategy," stated CSW, quoting one of its sources. "They cannot detain everybody, so they keep you for some time, hoping that you will become weak or frightened. Then they put in other people. They release and ...Continue reading...
Without online preaching or multiple services, the DC church crossed state lines to gather legally during the pandemic.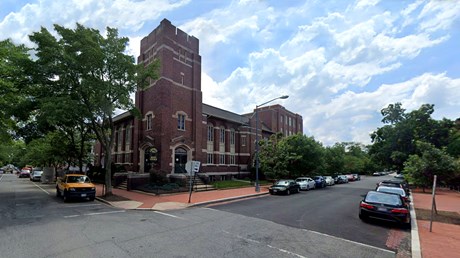 Capitol Hill Baptist Church this week became the first house of worship to file suit against Washington, DC, for its ongoing restrictions on religious gatherings meeting indoors or outdoors during the coronavirus pandemic, the Washington Post reported.The move by Capitol Hill Baptist—a 1,000-person congregation led by Mark Dever, the founder of the 9Marks church network—resembles arguments for equal treatment and First Amendment rights launched by churches in Nevada and California amid COVID-19 shutdowns. However, the DC congregation's legal fight is uniquely tied to its theological beliefs around how a church should gather.Dever has long resisted multi-site, multi-service models of church, though they are very popular among fellow Southern Baptists. The DC Baptist church does not stream services online, and hasn't made an exception to that rule during the pandemic.As noted in the lawsuit filed Tuesday, "Gathering as one church in a single worship service is an essential component of [Capitol Hill Baptist]'s exercise of religion."In the current phase, the District's coronavirus precautions limit socially distanced indoor or outdoor gatherings to 100 people or half of a building's capacity, whichever is fewer.The city has, however, let non-religious groups gather far beyond the COVID-19 limits. The suit points out that the mayor allowed outdoor rallies that numbered in the thousands over the summer and even attended some of these events.The church supports the mayor's participation, but argues that religious gatherings should not be treated differently. According to the lawsuit, "the First Amendment protects both mass protests and religious worship."Continue reading...
"We believe it is the merciful hand of God to allow the gospel to spread at this crucial time."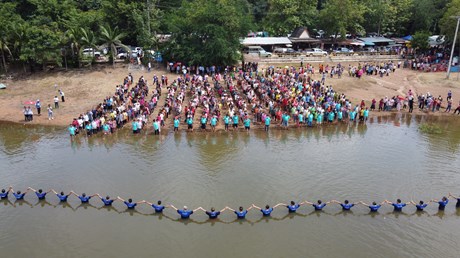 Things weren't looking good for the Thai church at the start of 2020. The southeast Asian nation was the first outside China to report a coronavirus case, and analysts feared a long, overwhelming outbreak.Instead, Thailand is now being praised as one of the only places that was able to effectively contain the pandemic. After a countrywide lockdown in the spring and continued precautions, it celebrated 100 days without a case COVID-19 at the start of September.Later that week, an evangelical church-planting movement in central Thailand celebrated a milestone of its own—one that wouldn't be possible without the word of mouth conversations, house gatherings, and in-person testimonies it relies on to spread the gospel.The Free in Jesus Christ Church Association (FJCCA) held the largest baptism in its history and, it says, the history of the church in Thailand. FJCCA, a Thai-led movement that focuses on village-level evangelism, baptized 1,435 people in a single day on September 6.Twenty ministers lined up across the same waist-deep reservoir waters that some of them were baptized in, waiting for new believers to come one-by-one from the shore to proclaim their faith and be submerged for the sacrament. The event took two hours.CT covered FJCCA's historic growth in a 2019 cover story. That year, the association held a baptism of 520 people that national church leaders said was the largest they'd ever seen in their majority-Buddhist country. This month's baptism was nearly triple its size."It is truly a mystery to the world as to why Thailand has been spared during the COVID pandemic," said Bob Craft, whose Reach a Village ministry supports FJCCA. "We believe it is the merciful ...Continue reading...
In the presidential race against Joe Biden, Catholics have emerged as a swing vote.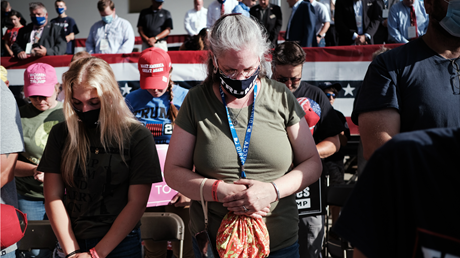 While white evangelicals remain a core voting bloc for President Donald Trump, in the 2020 race against Joe Biden white Catholics are expected to be a crucial demographic.Data indicates that Biden—a lifelong member of the Catholic church—may shift the white Catholic vote away from the Republican leanings it held for the past four presidential elections and make it a true swing vote going forward.Even small changes among Catholics could affect the electoral outcome, particularly in swing states. In 2016, Donald Trump won Wisconsin, Pennsylvania, and Florida by narrow margins of 1 percent to 1.2 percent of the votes cast.Despite all the chatter around the strong support that Trump received from white Christians and white evangelicals last election, their voting patterns in 2016 were relatively consistent with elections going back to 2008.Across Christian traditions, white voters have been relatively stable but have slowly drifted toward the Republican Party by 3–4 percentage points in eight years. (Nonwhite Christians, particularly black Protestants, have historically favored the Democratic Party by strong margins and are expected to continue to do so this year.)For instance, in the 2008 presidential matchup, 78 percent of white evangelicals cast their ballots for Barack Obama's Republican challenger, John McCain. Trump did just a few points better in 2016, with 81 percent.The partisan split among white Catholics and white mainline Protestants mostly held steady as well. In both 2008 and 2012, 56 percent of white Catholics voted for the GOP, and that nudged up just slightly to 59 percent in 2016.For mainline Protestants, the vote in 2008 was nearly evenly split, with John McCain receiving a slim majority ...Continue reading...
He believed church renewal would come from ardor and order of Spirit-empowered African Americans.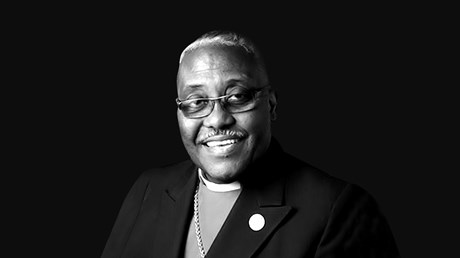 J. Delano Ellis II, an African American Pentecostal leader who sought to renew the church through new forms of unity and order adapted from Methodists and Catholics, died Saturday at the age of 75.Ellis worked to reclaim the idea of bishops for black Pentecostals. He was a leading authority on proper clerical garb and rites of ordination and consecration. He co-founded the Joint College of African-American Pentecostal Bishops and wrote a handbook on "creating episcopacy" to train leaders for the office of overseer and promote the importance of an unbroken line of apostolic succession going back to Jesus's first disciples."Traditionally … the Pentecostal church maintained its ardor but was never really known for its order," Ellis said. "What we're discovering is that order is not blasphemous. Order best represents God."According to Ellis's autobiography, his first memory was of his mother calling on the name of Jesus while he was still in the womb. Lucy Ellis was only 13 or 14 at the time, married to a violent man who was 10 years older than her. Her husband was Jesse Delano Ellis Sr., who rejected Christianity for Moorish Science and then Moorish Science for the Nation of Islam. He was abusive and unfaithful, fathering 28 children in South Philadelphia after his namesake, Jesse Delano Ellis II, was born in December 1944.Ellis's mother suffered from epilepsy and was committed to a mental institution while Ellis was still young. He went across the street to live with his grandmother and great aunt. Both women were ordained Christian ministers, one in a Disciples of Christ church and the other in a small Holiness denomination.As a teenager, Ellis tried to establish ...Continue reading...
The campaign emphasizes another side of the president at "prayer, praise, and patriotism" rallies.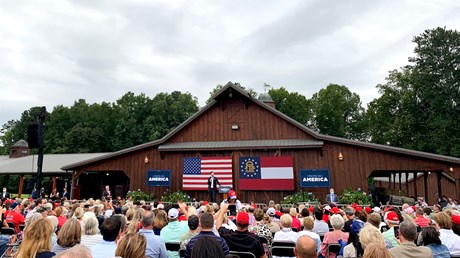 Joann Roberts had never been to a political rally before.She prays for President Donald Trump every day and watches messages from his faith advisers online, including televangelists Paula White-Cain and Jentezen Franklin. When Roberts heard they would be speaking at a campaign event in Georgia, the Southern Baptist mom of three took off from her job as a hospital administrator and made the hour-long drive to a field in the far-flung Atlanta suburbs.Wearing a neon pink shirt printed with the slogan "God, Family, Guns, and Trump," she fit right in.The 500-plus crowd at this week's Evangelicals for Trump rally included local politicians, GOP organizers, and even an unannounced visit by Georgia Gov. Brian Kemp, but most were people like Roberts. They were veterans, retired couples, bikers, college students, and homeschool moms, all Christians who felt like this year they needed to do something more to show their support.Several volunteers distributing hand sanitizer and masks (not required, but around a quarter wore them) said this was their first time working with a political campaign. They traded stories about going door to door for Trump and turning their guest rooms into makeshift call centers. They compared churches and voting districts. They offered compliments over their MAGA gear. "I got it at Ace Hardware," one woman beamed when asked about her Trump 2020 mask. "They can't keep them in stock!"More than anything, these Georgia Christians gushed over what they had seen during Trump's presidency: a leader who came through on his pledge to appoint conservative justices, defend religious freedom, and oppose abortion. "He really just kept his promises," said ...Continue reading...
The 47-year-old organization sticks with the broader movement's mission but not its name.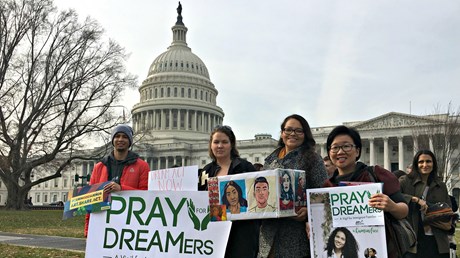 Evangelicals for Social Action, the justice-focused group founded by Ron Sider, has called itself "a different kind of evangelical." As of today, it's the kind that doesn't call itself evangelical.After nearly 50 years, the organization has changed its name to Christians for Social Action, becoming the latest and most prominent example of a move away from the "evangelical" label in the US.Executive director Nikki Toyama-Szeto cited the shift in identity among the younger, more racially diverse generation of leaders as well as examples of how the historic name had begun to distract from its work."Honestly, the name change is an act in hospitality. In some ways, it reflects a change in our audience of what they're calling themselves. Our audience is still evangelical, it's post-evangelical, and it's evangelical-adjacent," said Toyama-Szeto, who has led the ministry since 2017. "When you have a name like 'Evangelicals for Social Action,' you're limiting yourself to those who self-describe."Because of growing political baggage around the name, that pool has become narrower. Plenty of people believe in the core convictions of the faith—and are motivated by them to pursue justice—without calling themselves evangelical anymore.The election of President Donald Trump, who embraced his white evangelical backing, represents an inflection point for evangelical identity in the US. Fifteen percent of those who considered themselves "evangelical" or "born again" in 2016 had stopped using either label by the following year, according to one voter survey, even though the overall number of evangelicals had held ...Continue reading...
At 87, the longtime First Baptist Atlanta preacher still doesn't believe in retirement.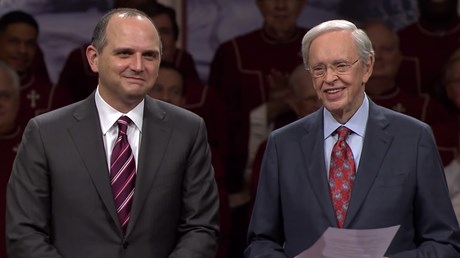 In a video announcement following the online service at First Baptist Church in Atlanta on Sunday, longtime pastor Charles Stanley announced his transition to pastor emeritus.Stanley, who came to First Baptist as an associate pastor in 1969 before being named pastor two years later, informed the church's board earlier this month of the decision."I'm so grateful [God] saw fit to allow me to serve as your pastor for more than 50 years," he said. "As much as I love being your pastor, I know in my heart this season has come to an end."Stanley explained he isn't retiring, but will focus his energies on In Touch Ministries, which he founded in 1977."As you know, I don't believe in retirement. … I'll continue to preach the gospel as long as God allows," he added. "My goal remains the same—to get the truth of the gospel to as many people as possible as quickly as possible in the power of the Holy Spirit to the glory of God."[Editor's note: Stanley said the same in a 2016 interview with CT. "I just to want to be used to the maximum of my potential through the last day of my life," he said. "I can't even see myself retiring because I have a message, and I can't wait to tell it to the whole world."]Anthony George will transition from his position of associate pastor, which he accepted in 2012, to senior pastor. In 2017, the church announced a succession plan for Stanley, George, and First Baptist's pastorate.He followed Stanley's comments in the video with some of his own. "Thank you for being strong and of good courage through every battle that you've ...Continue reading...
Jocelyne Khoueiry inspired over 1,500 Christian women to enlist during the civil war, then shifted her efforts from arms to knees.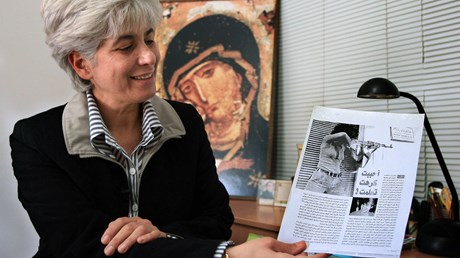 On July 31, Jocelyne Khoueiry passed away mercifully five days before seeing Beirut destroyed, again. A key player in the civil war that once tore the city apart, she spent the rest of her life trying to stitch it back together, and all of Lebanon with it.The Beirut explosion on August 4 reminded many of the worst days of the 1975-1990 conflict. The Lebanese capital divided into a Christian east and a Muslim west, alternately shelled by militias and foreign armies vying for control.But though far smaller in scale than the blast at the port, the deaths caused by Jocelyne's 1976 hand grenade also shook the nation.Born as one of two daughters in a Maronite Christian family of ten, Jocelyne grew up across the street from the Beirut headquarters of the Phalange.Originally a Christian youth movement dedicated to an independent Lebanon, the Phalange took great offense at the state-within-a-state formed by the 300,000 Palestinians who were fleeing war with Israel. The 1969 Cairo agreement gave the refugees sovereignty to organize their own communities and continue the armed struggle, with the blessing—though not involvement—of their host nation.The Khoueiry family provided some of the earliest fighters to the Phalange Christian militia formed in response, and a not yet 20-year-old Jocelyne enlisted with her brothers. In 1975, the civil war broke out in earnest, and several Lebanese Muslim militias sided with the Palestinians.Jocelyne was not a practicing Christian; she preferred the Beirut nightlife. But on May 7, 1976, on a routine patrol on the roof of the Regent Hotel, she had a vision. She said the Virgin Mary appeared to her, and she saw herself kneeling in veneration. But she was also overcome with a sense ...Continue reading...
Today's deal will normalize diplomatic, commercial, and security ties. Trump administration hopes more Arab nations soon follow.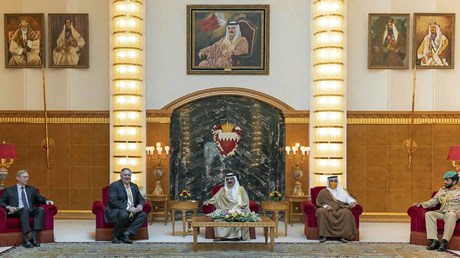 Bahrain has become the latest Arab nation to agree to normalize ties with Israel as part of a broader diplomatic push by President Donald Trump and his administration to fully integrate the Jewish state into the Middle East.Trump announced the agreement on Friday, following a three-way phone call he had with Israeli Prime Minister Benjamin Netanyahu and Bahrain's King Hamad bin Isa Al Khalifa. The three leaders also issued a brief six-paragraph joint statement, attesting to the deal."Another HISTORIC breakthrough today!" Trump tweeted.The announcement on the 19th anniversary of the Sept. 11, 2001 terrorist attacks came less than a week before Trump hosts a White House ceremony to mark the establishment of full relations between Israel and the United Arab Emirates (UAE). Bahrain's foreign minister will attend the event."There's no more powerful response to the hatred that spawned 9/11 than this agreement," Trump told reporters at the White House.It represents another diplomatic win for Trump less than two months before the presidential election and an opportunity to shore up support among pro-Israel evangelicals. Just last week, Trump announced agreements in principle for Kosovo to recognize Israel and for Serbia to move its embassy from Tel Aviv to Jerusalem."This is a historic breakthrough to further peace in the Middle East," Trump, Netanyahu, and King Hamad said in the statement. "Opening direct dialogue and ties between these two dynamic societies and advanced economies will continue the positive transformation of the Middle East and increase stability, security, and prosperity in the region."Like the UAE agreement, Friday's ...Continue reading...
Pew Research finds that even the most devout young believers don't agree with Mom and Dad on everything. Christian parents weigh in on the challenges of teenage discipleship.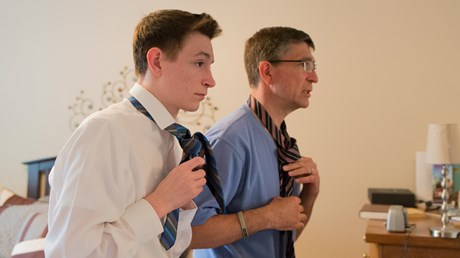 A majority of American teens still follow their parents' lead when it comes to religion. The trend holds whether families are religious or not—but it's especially good news for evangelical Protestants, who care the most about their children sharing their beliefs.Evangelical teens, like their parents, stand out as the most confident and active in their faith when compared to their peers, according to a new Pew Research Center report on the religious practices of 13-to-17-year-olds.The religious makeup of today's teens mostly resembles the population overall. About a third are "nones" (identifying as nothing in particular, atheist, or agnostic), the largest category. After that, about a quarter identify as Catholic and 21 percent as evangelical.Even as teens, over half of evangelicals surveyed say they attend church at least weekly (64%), pray at least daily (51%), and belong to a youth group (64%), compared to a minority of teen respondents from other traditions. (It's not just parental pressure. In the survey, two-thirds of evangelical teens say they attend church because they want to go, not to appease Mom and Dad.)Family plays a big part in young evangelicals' devotional lives. The vast majority say they enjoy religious activities with their families (88%), with 55 percent reading the Bible together, 80 percent saying grace at family meals, and 88 percent talking about religion, Pew found.These practices correspond with a greater assurance in their religious beliefs. While nearly all teens who belong to a Christian tradition said they believe in God, 71 percent of evangelicals said they are "absolutely certain" in their belief, compared to just under of half of ...Continue reading...
How could aircraft serve Christian ministries and humanitarian missions? The Brit was part of a cohort of aviation enthusiasts devoted to finding out.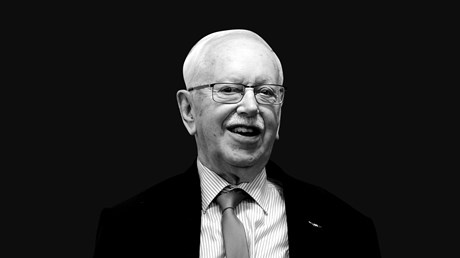 Stuart King, cofounder of Mission Aviation Fellowship (MAF), has passed away at the age of 98. A Royal Air Force engineer who fought for Britain in World War II, King devoted his life after the war to taking light aircraft to the remotest parts of Africa.King's life and ministry were recognized by Archbishop of Canterbury Justin Welby.Today, MAF flies to more than 1,400 remote locations in 26 developing countries—more destinations than the six largest airlines in the world, combined—to support more than 2,000 missionary and humanitarian aid organizations, including the United Nations Children's Fund, World Health Organization, the Red Cross, Medair, Tearfund, and Samaritan's Purse.MAF-UK began in 1948, when King, who landed on Normandy on D-Day, and former RAF squadron leader Jack Hemmings flew across Libya, Egypt, Sudan, Kenya, and the country now known as the Democratic Republic of Congo. In a six-month survey, they studied how aircraft could serve humanitarian needs across the continent. The pair flew in the small Miles Gemini with just bare essentials—a map and compass.At the end of the trip, they crash landed into a banana tree and finished their trip on foot. They were convinced, nonetheless, that airplanes would provide a great service in the region where roads were few and far between.In 1950, King launched an MAF site in Sudan, where he met his wife, Phyllis, who was serving there as a missionary. In 1958, he flew his family on a 12-day journey there from the UK on a Cessna 180."We stopped at many bizarre and outlandish ...Continue reading...
The schools were stated beneficiaries but say they lost their input in recent restructuring.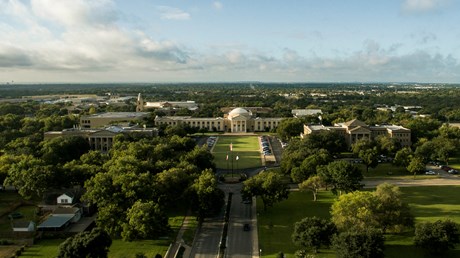 Two Baptist schools in Texas have sued a charitable foundation they say is trying to misuse millions of dollars in assets.Baylor University and Southwestern Baptist Theological Seminary filed suit Tuesday against the Texas-based Harold E. Riley Foundation and its board of trustees.According to the lawsuit, the foundation was set up in 2002 by Riley, a wealthy businessman who died in 2017, for the benefit of the two schools. The schools were granted the freedom to name a majority of the foundation's board and the foundation's stated charitable purpose was to provide support for the schools.In 2018, that changed, according to the suit.The lawsuit alleges that the foundation's board of trustees rewrote its bylaws—without notifying Baylor or Southwestern—and changed the charitable purpose of the foundation. As part of the changes, the two schools were also stripped of their ability to name board members."In short, Defendants have attempted to remove the Foundation's only Beneficiaries from any governance roles while simultaneously restructuring the very nature of the Foundation," according to the suit.The changes were made without input from either school, according to the lawsuit. Baylor and Southwestern also claim the meetings where the changes were made were invalid.According to the suit, the changes to the foundation were made a few days after Paige Patterson, former president of Southwestern, was fired by the seminary's board. Foundation President Mike C. Hughes, who served as vice president for advancement at Southwestern under Patterson, is named as a defendant in the suit.Complicating matters, the foundation's offices are located on the campus of Southwestern ...Continue reading...
One month since the blast, emotional support comes from evangelicals, refugees, children, and other unexpected sources.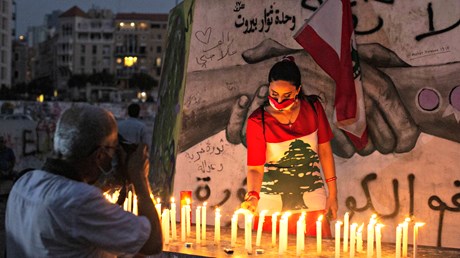 To a traumatized child, a teddy bear can make a big difference.But as the handful of Lebanese evangelicals trained in counseling are emphasizing in the aftermath of the Beirut explosion, so can an ordinary individual."I don't think the sit-with-a-psychologist model works with a communal culture," said Kate Mayhew, country representative for the Mennonite Central Committee (MCC) in Lebanon."A lay person might be fearful of doing harm. But there is a lot they can do."There is a lot that needs to be done.An impact assessment conducted by Strategy& in the worst affected neighborhoods of Beirut found that 3 in 4 respondents were suffering anxiety two weeks after the blast.Nearly 7 in 10 were experiencing disturbing dreams, and 6 in 10 reported difficulty doing household chores.And according to UNICEF, 50 percent of its respondents said their children were showing signs of trauma and extreme stress.In the poverty-stricken Karantina district directly in front of the port, one child clutched a bag of distributed bread to his chest, rocking back and forth. Though by then such food was readily available, he was imitating the adults who fought and scrambled to grab their share in the first chaotic days of emergency response."He was the hungry kid, the frightened kid, and the active kid all combined in one," said Mayhew. "He desperately wanted to show his parents he could also provide for his family."An MCC partner organization was already on the scene, having set up a mobile clinic and counseling sessions for the adults. Eventually they noticed the kids milling around, otherwise neglected by everyone.So they created a camp-like setting in the neighborhood park. Rotating 40 children ...Continue reading...
The tour, held in defiance of COVID-19 regulations, continues in Colorado, Minneapolis, and Kenosha, Wisconsin, in the week ahead.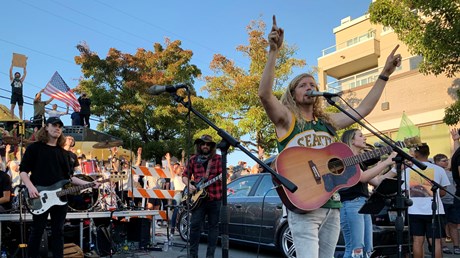 A battle of wills between a California musician known for a series of open-air Christian worship concerts around the country and the city of Seattle, which denied him a park venue for a Labor Day concert, ended with a two-hour "worship protest" being held one block north of the park.A group of local pastors located an alternate site on a blocked-off portion of Meridian Avenue North only hours before the 6 p.m. concert was set to begin. They got permission to hold the rally with the proviso that it be called a "worship protest."Sean Feucht, 37, the rally organizer, laughed about the conflict with city officials while welcoming the crowd of 800 to 900 people."Welcome to Seattle's largest worship protest," he said at the beginning of a two-hour set. "Turn to each other and say, 'Welcome to the protest.' In this city, that makes it a legal gathering."Feucht had originally planned to hold a sunset concert at the picturesque 20-acre Gas Works Park on Seattle's Lake Union. The concert was part of the #LetUsWorship movement, a series of protests against COVID-19 bans on singing and large group meetings in churches.The musician held a similar event in August in the city's CHOP (Capitol Hill Organized Protest) district, where the fact that few worshippers had worn masks raised eyebrows at Washington Gov. Jay Inslee's office.The governor has allowed outdoor worship gatherings of up to 200 people as long as masks are worn even while singing, people stay 6 feet apart, and there are no choirs or musical performances involving more than two people.Feucht's concerts, which have drawn thousands of spectators and worshippers at 21 gatherings around the ...Continue reading...
Faced with declining enrollments, evangelical schools add programs, cut programs, and hope.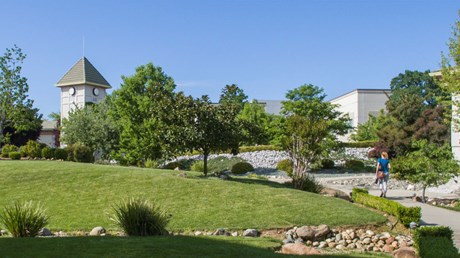 Norman Hall knew what he needed to do. The new president of Simpson University was appointed in 2018 to save the Christian and Missionary Alliance-affiliated school in Redding, California. The hard part was how.Enrollment was dropping at Simpson. In 2014, more than 1,000 full-time undergraduate students signed up to start classes in the fall. Four years later, there were only about 620. With that sharp decline in enrollment, revenues were disappearing fast. Faced with a budget shortfall, the administration eliminated 56 faculty and staff positions—but it wasn't enough.With the budget in crisis, the Northern California school was in danger of losing its accreditation. The Western Association of Schools and Colleges notified Simpson it was on a two-year probation. Things needed to turn around, quick, so the school hired a new president and presented Hall with this problem.From his perspective, there were really only two options. Cut the budget. And attract more students. It wouldn't be easy."It's like you have a living organism," said Hall, who studied biology and sociology before earning his doctorate in educational administration at Pepperdine University. "You're going to reduce some of the tissue in one area and grow tissue in another area and you don't want to kill the organism."Many of Simpson's peers—small evangelical colleges and universities across the United States—are making similar calculations about where to cut and what to grow. Declining enrollments have thrown evangelical higher education into crisis. Administrators, experts, and many close observers believe that Christian colleges will have to change to survive. What no one knows, ...Continue reading...
American evangelicals make mostly incremental changes around some common heresies.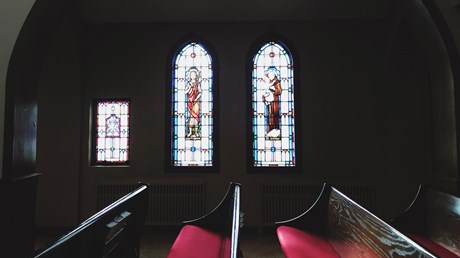 In the latest survey of Americans' theological views, evangelicals stood out for their love of their Savior and Scripture, but like the rest of the country, they still have significant gaps in belief and interpretation.The biggest change in this year's State of American Theology Study had to do with approaches to political engagement, with evangelicals half as likely to believe that Christians should be silent on political issues than back in 2016.LifeWay Research, in association with Ligonier Ministries, released the results today. The two organizations have conducted the study every two years since 2014. While some questions have changed or been reworded, the report provides an opportunity to chart American theological beliefs and awareness.The results were mixed this year, even among those the survey designates as "evangelicals by belief"—those who agreed that the Bible is the highest authority for Christian belief; that personal evangelism is very important; that Jesus' death on the Cross was the only way to cancel the penalty of sin; and that trusting in Jesus is the only way to eternal salvation.God, Jesus, and the SpiritWhen it comes to the doctrine of God, evangelicals fare pretty well. Consistent with results from 2016 and 2018, evangelical respondents were nearly unanimous in affirming that God is a perfect being (97%); that God is a Trinity of Father, Son, and Holy Spirit (96%); and that God cares about our day-to-day decisions (87%).There is still some confusion about whether God accepts worship from all religions, with evangelicals split—42 percent saying "yes" and 49 percent answering "no." There were also disagreements that are unique to denominational ...Continue reading...