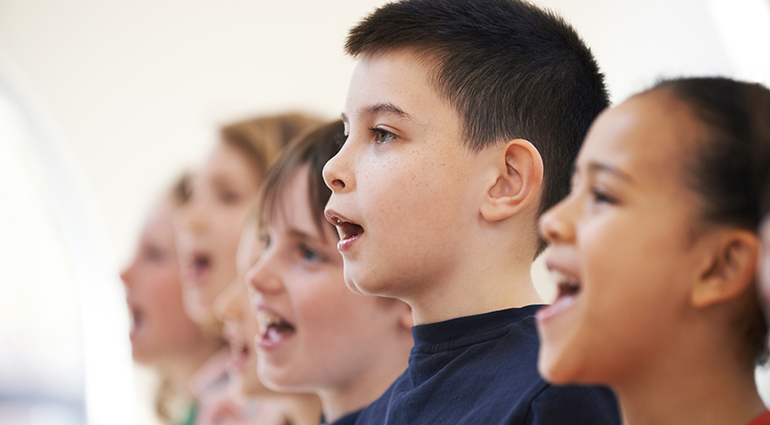 When I was thirteen, my school required students to take four exploratory courses, including home economics, art, choir, and woodworking. On my first day in choir, the instructor called each student to the piano individually to hear their voices and place them in the room according to their vocal range. During my turn at the piano, I sang the notes she played multiple times, but wasn't directed to a section in the room. Instead, after repeated tries, she sent me to the counseling office to find a different class to take. From that moment on, I felt I shouldn't sing at all, that my voice shouldn't be heard in song.I carried that thought with me for more than a decade until I read Psalm 98 as a young adult. The writer opens with an invitation to "sing to the Lord" (Psalm 98:1). The reason offered has nothing to do with the quality of our voices; He delights in all His children's songs of thanksgiving and praise. Instead, we are invited to sing because God "has done marvelous things" (v. 1).The psalmist points out two wonderful reasons to joyfully praise God in song and in attitude: His saving work in our lives and His on-going faithfulness toward us. In God's choir, we each have a place to sing of the "marvelous things" He has done (v. 1).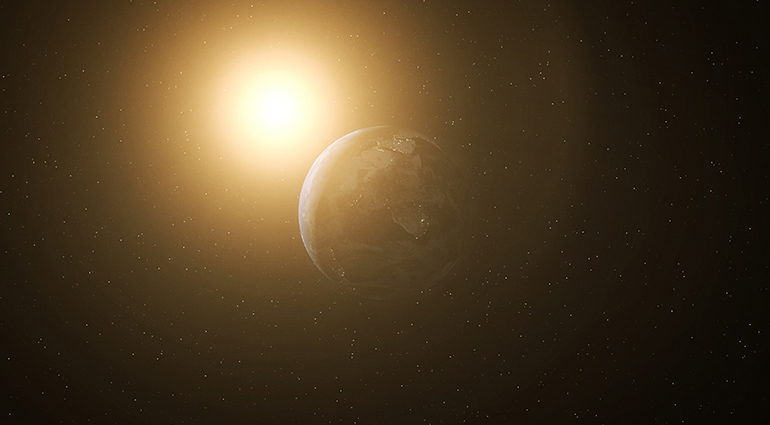 Scientists are pretty fussy about time. At the end of 2016, the folks at Goddard Space Flight Center in Maryland added an extra second to the year. So if you felt that year dragged on a bit longer than normal, you were right.Why did they do that? Because the rotation of the earth slows down over time, the years get just a tiny bit longer. When scientists track manmade objects launched into space, they must have accuracy down to the millisecond. This is "to make sure our collision avoidance programs are accurate," according to one scientist.For most of us, a second gained or lost doesn't make much difference. Yet according to Scripture, our time and how we use it is important. For instance, Paul reminded us in 1 Corinthians 7:29 that "time is short." The time we have to do God's work is limited, so we must use it wisely. He reminded us, "[Make] the best use of the time, because the days are evil" (Ephesians 5:16 esv).This doesn't mean we have to count each second as do the scientists, but when we consider the fleeting nature of life (Psalm 39:4), we can be reminded of the importance of using our time wisely.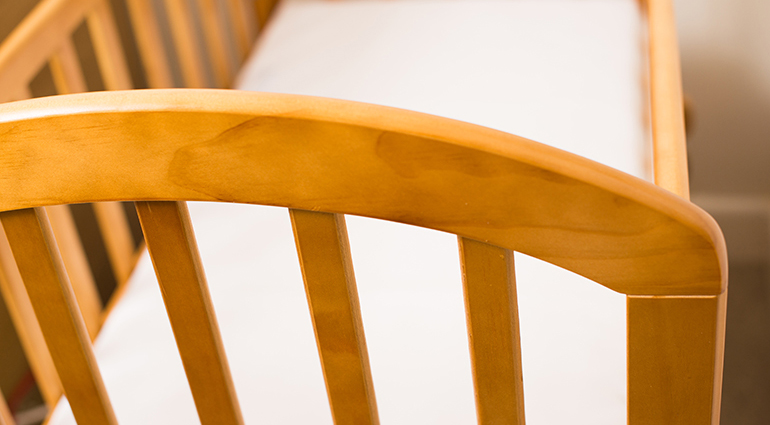 For as long as I can remember, I've wanted to be a mother. I dreamed about getting married, getting pregnant, and holding my baby in my arms for the first time. When I finally got married, my husband and I never even considered waiting to expand our family. But with each negative pregnancy test, we realized we were struggling with infertility. Months of doctors' visits, tests, and tears followed. We were in the middle of a storm. Infertility was a bitter pill to swallow and left me wondering about God's goodness and faithfulness.When I reflect on our journey, I think about the story of the disciples caught in the storm on the sea in John 6. As they struggled against the waves in the dark of the storm, Jesus unexpectedly came to them walking on the stormy waves. He calmed them with His presence, saying, "It is I; do not be afraid" (v. 20).Like the disciples, my husband and I had no idea what was coming in our storm; but we found comfort as we learned to know God more deeply as the One who is always faithful and true. Although we would not have the child we had dreamed of, we learned that in all our struggles, we can experience the power of His calming presence. Because He is there, powerfully working in our lives, we need not be anxious.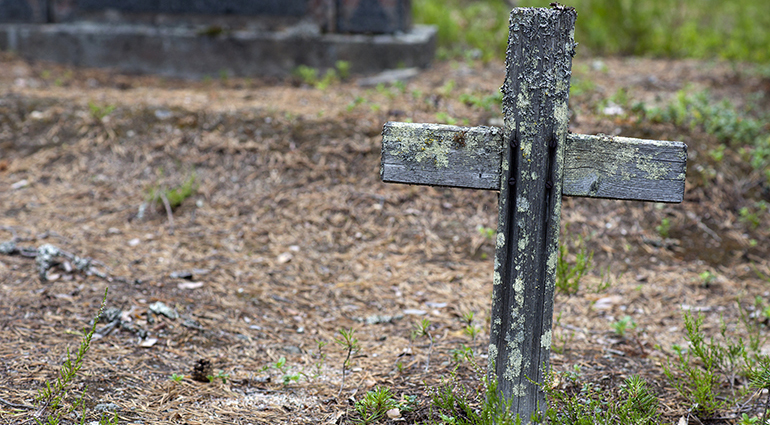 Some years ago our sons and I spent a week on an abandoned backcountry ranch on the Salmon River, Idaho's "River of No Return."One day, exploring the ranch, I came across an ancient grave with a wooden marker. Whatever inscription the marker may have borne had long since been weathered away. Someone lived and died—now was forgotten. The gravesite seemed tragic to me. After we got home I spent several hours reading about the history of the old ranch and that area, but could find no information about the person buried there. They say that the best among us is remembered for 100 years or so. The rest of us are soon forgotten. The memory of past generations, like our markers, soon fades away. Yet our legacy has been passed on through the family of God. How we've loved God and others in our lifetime lives on. Malachi 3:16–17 tells us, "a book of remembrance was written before Him for those who fear the Lord and who esteem His name. 'They will be Mine,' says the Lord of hosts, 'on the day that I prepare My own possession' " (nasb).Paul said of David that he "served God's purpose in his own generation" and departed (Acts 13:36). Like him, may we love the Lord and serve Him in our generation and leave the remembering to Him. "They will be Mine," says the Lord.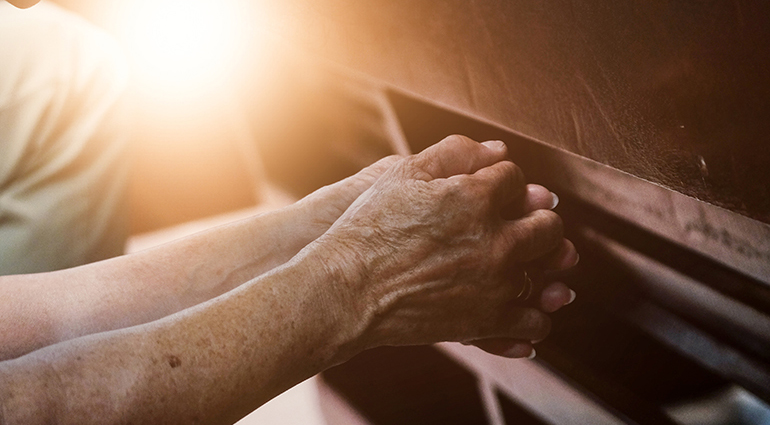 My friend called me one late night during her cancer treatment. Grieved by her uncontrollable sobs, I soon added my own tears and a silent prayer. What am I supposed to do, Lord?Her wails squeezed my heart. I couldn't stop her pain, fix her situation, or find one intelligible word of encouragement. But I knew who could help. As I wept with my friend, stumbling through a prayer, I whispered repeatedly, "Jesus. Jesus. Jesus."Her cries quieted to sniffs and whimpers, until her breathing slowed. Her husband's voice startled me. "She's asleep," he said. "We'll call tomorrow."I hung up, weeping prayers into my pillow.The apostle Mark shares a story of another person who wanted to help his loved one. A desperate father brought his suffering son to Jesus (Mark 9:17). Doubt clung to his plea, as he reiterated the impossibility of their circumstances (vv. 20–22) and acknowledged his need for Jesus to empower his belief (v. 24). The father and son experienced freedom, hope, and peace when Jesus stepped in and took control (vv. 25–27).When loved ones are hurting, it's natural to want to do the right things and say the perfect words. But Christ is the only One who can truly help us. When we call on the name of Jesus, He can enable us to believe and rely on the power of His presence.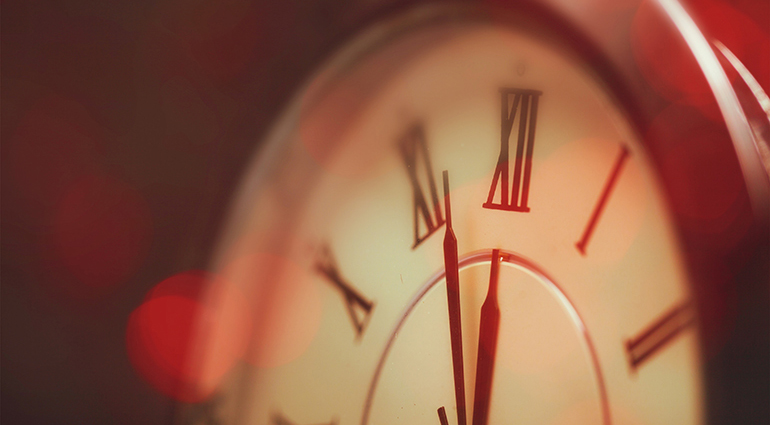 In Lewis Carroll's classic Alice in Wonderland, Alice asks, "How long is forever?" The White Rabbit responds, "Sometimes, just one second." It sure felt that way when my brother David suddenly died. The days leading to his memorial dragged on, intensifying the sense of loss and grief we felt. Every second seemed to last forever.Another David echoed this sentiment, singing, "How long, O Lord? Will You forget me forever? How long will You hide Your face from me? How long shall I take counsel in my soul, Having sorrow in my heart all the day? How long will my enemy be exalted over me?" (Psalm 13:1-2). Four times in just two verses, he asks God, "How long?"—reminding us that, sometimes, the pains of life are made wore because it seems as if they will never end.Into this heartache steps the presence and care of our heavenly Father. Like King David, we can honestly go to Him with our pain and loss, knowing that He will never leave us or forsake us (Hebrews 13:5). The psalmist discovered this as well, allowing his lament to move from a minor key to a major key singing, "But I have trusted in Your lovingkindness; My heart shall rejoice in Your salvation." (Psalm 13:5).In our seemingly endless moments of struggle, His unfailing love promises to carry us through.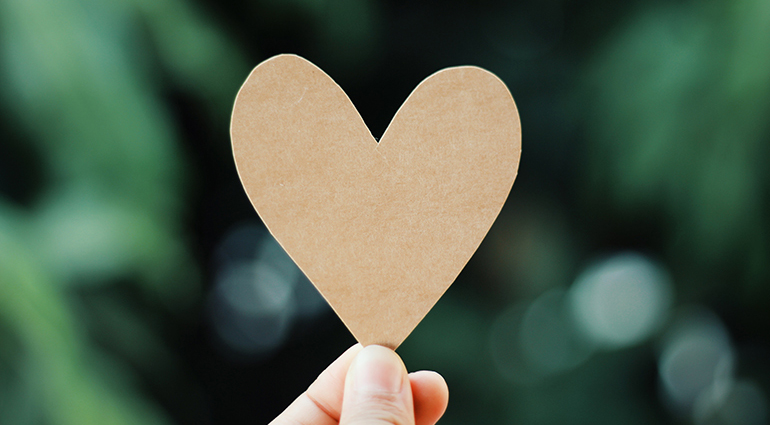 For ten years, my Aunt Kathy cared for her father (my grandfather) in her home. She cooked and cleaned for him when he was independent, and then took on the role of nurse when his health declined.Her service is one modern example of the words of Paul who wrote to the Thessalonians that he thanked God for "your work produced by faith, your labor prompted by love, and your endurance inspired by hope in our Lord Jesus Christ" (1 Thessalonians 1:3).My aunt served in faith and love. Her daily, consistent care was the result of her belief that God called her to this important work. Her labor was born out of love for God and her father.She also endured in hope. My grandfather was a very kind man, but it was difficult to watch him decline. She gave up time with family and friends, and limited travel to care for him. She was able to endure because of the hope that God would strengthen her each day, along with the hope of heaven that awaited my grandfather.Whether it is caring for a relative, helping a neighbor or volunteering your time, be encouraged as you do the work God has called you to do. Your labor can be a powerful testimony of faith, hope, and love.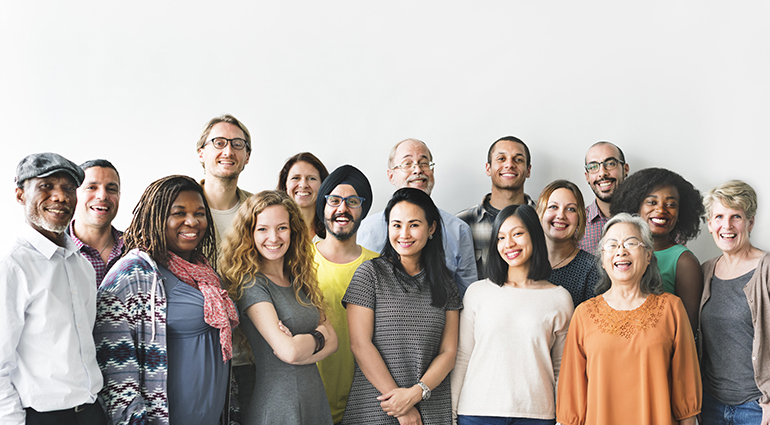 When a coworker called in sick due to extreme pain, everyone at the office was concerned. After a trip to the hospital and a day of bed rest, he returned to work and showed us the source of that pain—a kidney stone. He'd asked his doctor to give him the stone as a souvenir. Looking at that stone, I winced in sympathy, remembering the gallstone I had passed years ago. The pain had been excruciating.Isn't it interesting that something so small can cause a whole body so much agony? But in a way, that's what the apostle Paul alludes to in 1 Corinthians 12:26: "If one part suffers, every part suffers with it." Throughout chapter 12, Paul used the metaphor of a body to describe Christians around the world. When Paul said, "God has put the body together" (v. 24), he was referring to the entire body of Christ—all Christians. We all have different gifts and roles. But since we're all part of the same body, if one person hurts, we all hurt. When a fellow Christian faces persecution, grief, or trials, we hurt as if we're experiencing that pain.My coworker's pain drove him to get the help his body needed. In the body of Christ, someone's pain ignites our compassion and moves us toward action. We might pray, offer a word of encouragement, or do whatever it takes to aid the healing process. That's how the body works together.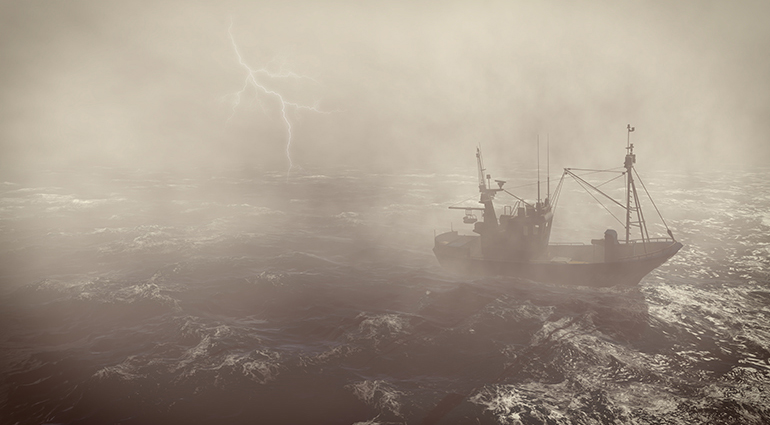 Wind howled, lightning flashed, waves crashed. I thought I was going to die. My grandparents and I were fishing on a lake, but we'd stayed out too long. As the sun set, a fast-moving squall swept over our small boat. My grandfather instructed me to sit in front to keep it from capsizing. Terror flooded my heart. But then, somehow, I began to pray. I was fourteen.I asked God for His reassurance and protection. The storm didn't weaken, but we made it to shore. To this day, I don't know if I've experienced a deeper certainty of God's presence than in that night in the storm.Jesus is no stranger to storms. In Mark 4:35–41, He told his disciples to head across a lake that would soon turn windy and wild. The storm that night tested and bested these rugged fishermen. They too thought they were going to die. But Jesus calmed the water, then led His disciples to deeper faith.Likewise, Jesus invites us to trust Him in our storms. Sometimes He miraculously stills the winds and the waves. Sometimes He does something equally miraculous: He steadies our hearts and helps us to trust Him. He asks us to rest in the belief that He has the power to say to the waves, "Quiet! Be still."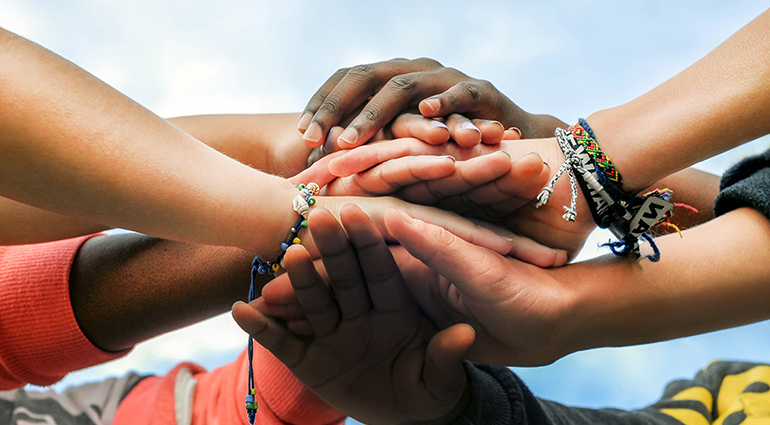 "Where are you from?" We often use that question to get to know someone better. But for many of us, the answer is complicated. Sometimes we don't want to share all the details.In the book of Judges, Jephthah might not have wanted to answer that question at all. His half-brothers had chased him out of his hometown of Gilead for his "questionable" origins. "You are the son of another woman," they declared (Judges 11:2). The text says starkly, "His mother was a prostitute" (v. 1).But Jephthah was a natural leader, and when a hostile tribe picked a fight with Gilead, the people who had sent him packing suddenly wanted him back. "Be our commander," they said (v. 6). Jephthah asked, "Didn't you hate me and drive me from my father's house?" (v. 7). After getting assurances that things would be different, he agreed to lead them. The Scripture tells us, "Then the Spirit of the Lord came on Jephthah" (v. 29). Through faith, he led them to a great victory. The New Testament mentions him in its list of heroes of the faith (Hebrews 11:32).He so often seems to choose the unlikeliest people to do His work, doesn't He? It doesn't matter where we're from, how we got here, or what we've done. What matters is that we respond in faith to God's love.