The need for asylum seekers' religious (and other) freedom is as urgent as ever.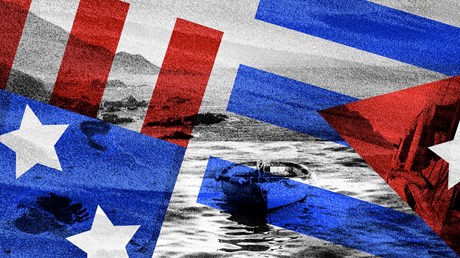 In mid-July, after thousands of Cubans in multiple cities demonstrated against their government on a scale not seen in the communist nation in decades, US Homeland Security Secretary Alejandro Mayorkas told them not to look to the United States for sanctuary."The time is never right to attempt migration by sea," he said at a press briefing. "To those who risk their lives doing so, this risk is not worth taking. Allow me to be clear: if you take to the Sea, you will not come to the United States." The Caribbean passage is dangerous, particularly during hurricane season, continued Mayorkas, a Cuban immigrant himself. Any Cubans who attempt it, he reiterated, will risk death for nothing.This isn't a new policy. Neither is it a good one. Mayorkas is right about the danger of the trip, and perhaps as a practical matter his advice against attempting it is wise. But as a matter of principle and policy, the United States should stand ready to welcome Cubans who flee here.The type of safe haven Mayorkas refused Cubans is called asylum. Asylum seekers meet the requirements for refugees but have a different process for admission to the US. A refugee, per the Department of Homeland Security (DHS), is a person who is "unable or unwilling to return to his or her country of nationality because of persecution or a well-founded fear of persecution on account of race, religion, nationality, membership in a particular social group, or political opinion." Refugees apply for entrance to the United States from outside our borders, then undergo a vetting process that takes around two years.Asylum seekers are a smaller category of people. An asylee, the Department of Homeland Security (DHS) says, is someone ...Continue reading...
More Christian music programs are accommodating students who want to play sanctuaries rather than concert halls.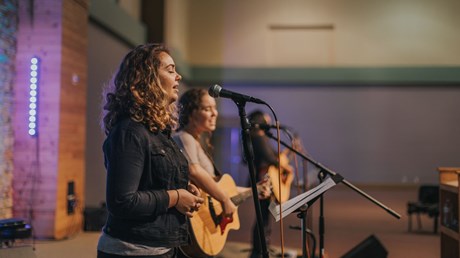 For college students preparing for music ministry, new and evolving programs offer more options than ever.Christian colleges, like institutions across higher ed, feel increasing pressure to offer specialty training for lucrative fields like business and science, sometimes with humanities programs taking cuts. At the same time, several major music programs are growing—in part out of a confidence that the student demand and job market is there. The church will always need writers, performers, leaders, and creators."We feel obligated to develop these resources," said Michael Wilder, dean of the Conservatory of Music and Division of Arts and Communication at Wheaton College. "I think there's a need for it, and there's interest for sure."While most institutions have preserved their bachelor of arts in music or bachelor of music degrees as traditional routes for performance-oriented students, many students enrolling in those programs are also interested in worship leadership training. They may enter college with a calling to lead but without the same skills as those aspiring to become professional musicians.When the conservatory introduced its worship arts certificate program in 2019 (a credential that can be added to another undergraduate major), faculty saw immediate interest from the students, many of whom were already participating in worship leadership in local churches or the school's chapel programs.Cedarville University, within its School of Music and Worship, offers separate degree tracks for "music" and "worship" students. Similarly, Colorado Christian University (CCU) has preserved its distinct majors in performance, education, composition, and ...Continue reading...
The internet and new gospel partnerships fueled church growth in the early 2000s, but bigger isn't always better.
Mark Driscoll rose to prominence in the early days of the internet. Unlike his megapastor predecessors like Robert Schuller and Bill Hybels, Driscoll harnessed technology to build his brand and bypass cultural gatekeepers who might hinder or influence his success. He formed a talented media team to expand his reach and, inadvertently, reinforce his ego through an online presence. Quickly though, his star rose too far, keeping him at arm's length from the collaboration and counsel of those who could lend wisdom to his youthful, combustive pastoral ministry.In this episode of The Rise and Fall of Mars Hill, host Mike Cosper breaks down how technology shaped the messaging and marketing of Mark Driscoll and how personal brand can isolate a leader even as it fuels a ministry's growth. Cosper interviews broadly, from Mars Hill media team members to Collin Hansen of The Gospel Coalition, to investigate how narcissism grows, how theological movements birth new leaders, and why the church's love affair with charisma and certainty demands we develop a better moral imagination. Rethink your admiration for celebrity pastors. Reevaluate your attraction to religious trends. And, reflect on your own willingness to stand "sola" when church becomes about something other than the Gospel."The Rise and Fall of Mars Hill" is a production of Christianity Today Executive Producer: Erik PetrikProduced, written, edited, and hosted by: Mike CosperAssociate produced by Joy Beth Smith Music, sound design, and mixing: Kate SiefkerGraphic Design: Bryan ToddSocial Media: Nicole ShanksEditorial consulting: Andrea Palpant Dilley, Online Managing EditorChristianity Today Editor in Chief: Timothy DalrympleTheme song: ...Continue reading...
Despite the risks in the region, Christians are flocking to camps and targeted villages to provide resources and spiritual care.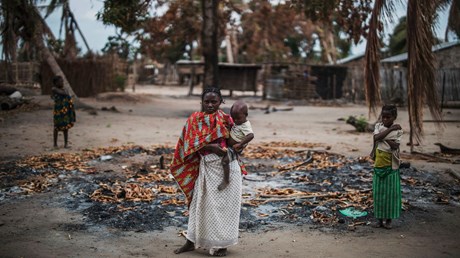 Back in April, when armed men began attacking his village in the middle of the night, a pastor of a local church in northern Mozambique woke his family to flee. He took his two older sons and his wife took their two younger sons. In the midst of chaos and confusion, shouting and shooting, they escaped in two different directions.The pastor and his sons hid in the surrounding bush all night before returning to the village, near the town of Palma, to look for the rest of their family. The next morning, he found their hut caved in and the remains of his four-year-old son, who had been beheaded by the attackers. All he and his sons could do was dig a hole in the ground to bury the young boy's body and weep together. To this day, his wife and second-youngest son are still missing.This pastor shared his story with CT through English-speaking ministry partners in Mozambique. He asked that he and his village remain unnamed for security reasons, but his story is not unique as conflict escalates in the northern province of Cabo Delgado.Countless innocent civilians are fleeing the area where insurgents have been burning entire villages to the ground and brutalizing their inhabitants—including beheading, recruiting, capturing, enslaving, and committing sexual crimes against them. The violence has killed thousands of people and displaced upward of 800,000, a number that is growing rapidly and may soon reach one million, United Nations officials warn."The north of Mozambique, especially Cabo Delgado province … is being affected by Islamic insurgents, who at some stage claim to be linked with Islamic State," said Mauricio Magunhe, faith and development coordinator for World Vision Mozambique."For the ...Continue reading...
Caroline Campbell's project aims to inspire Christians to learn Scripture and see disabilities as a gift to the church.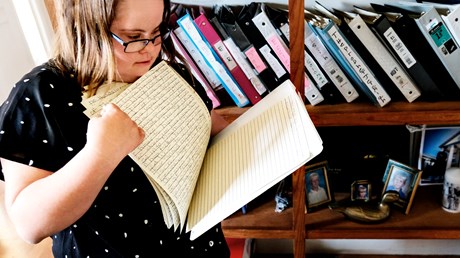 Kenny Campbell was doing some spring cleaning when he found a stack of papers with his daughter Caroline's handwriting on them. He looked at the pages and realized there was something special about them. It was Scripture, copied word for word by hand.The Campbells attend Community Bible Church in Beaufort County, South Carolina, and their teenage daughter, who has Down syndrome, was writing down the verses their pastor preached on. Carl Broggi is an expository preacher, going verse by verse; Caroline had recorded those verses in her own hand."This is amazing, Caroline, how much you've written," Kenny told her.On a whim, he said she could do the whole Bible."Yeah, okay," Caroline said.Those two words kicked off a nine-year project. Starting in January 2012 and finishing in June 2021, Caroline, who is now 28, copied the entire Bible by hand. She started in Genesis and worked her way through Revelation, writing down all 782,815 words from her 1973 New American Standard Bible.Caroline's mother, Jennifer, estimates the completed manuscript is more than 10,000 pages. It is compiled in 43 binders.Once she started, Caroline said, she just didn't stop. She persisted out of her devotion to the Bible and her desire to encourage others."I want to inspire people to learn the Bible," she told CT.Kenny and Jennifer say this has been key to their experience of having a daughter with Down syndrome. They have had to learn not to put limits on her. When their daughter was diagnosed, they had deep concerns. But they soon decided to treat her like any other child. And then they learned that she would, on occasion, completely blow them away with the amazing ways she was different.Bethany ...Continue reading...
As more evangelical figures embrace crowdfunding, is the format demanding too much of them?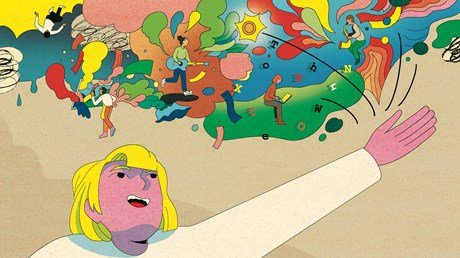 To release her first contemporary Christian music album back in 2004, Beth Barnard signed a contract with Sparrow Records during her freshman year of high school.Her 11-song debut was self-titled Bethany Dillon, a stage name she adopted at the recommendation of execs who thought her maiden name—Adelsberger—would be a mouthful. Through Sparrow (now Capitol Christian Music Group), Barnard spent most of her teen years recording music. Her hit songs were nominated for Dove Awards and appeared on WOW compilations.She then married Shane Barnard—one Shane-half of Christian music group Shane & Shane—and realized that she wanted to stay at home with her family rather than record and tour. More than a decade and four kids later, Barnard sensed last year that she had another collection of songs to share. Only this time, she launched a Kickstarter campaign.The crowdfunding site had allowed Barnard to release a worship album, A Better Word, in 2017. She turned to Kickstarter again in 2021 to bypass some of the business baggage she was happy to leave behind when she stepped away from the music industry years ago, like marketing efforts and hitting the road to promote the album.Her fans remembered her and came through, giving more than $20,000 in the first 12 hours of the fundraiser in January."Thank you, thank you … not only for helping us meet the financial part of rolling this out, but also for what that speaks … that you're behind this and excited about it," Barnard told backers in a recorded video after her project was funded.Kickstarter, where supporters can pledge for a one-time project, and platforms like Substack and Patreon, where they can pay to subscribe for content ...Continue reading...
(UPDATED) Christian IRF advocates praise Rashad Hussain, Obama's OIC envoy, for his credentials and credibility. Two USCIRF commissioners and antisemitism envoy also named.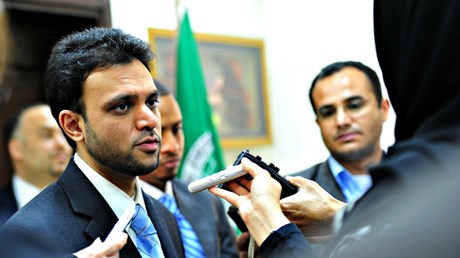 The White House announced Friday a slate of nominations and appointments for top religious affairs roles, including the first Muslim American nominated to be the US ambassador-at-large for international religious freedom (IRF).President Joe Biden will select Rashad Hussain as his nominee for that post, filling a State Department slot vacant since former Kansas governor and US Senator Sam Brownback—who co-chaired a bipartisan IRF summit for 1,200 attendees this month—left at the close of the Trump administration.Hussain, who would need to be confirmed by the Senate, currently works as director for Partnerships and Global Engagement at the National Security Council. He previously served as White House counsel under President Barack Obama, as well as US special envoy to the Organization of Islamic Cooperation (OIC) and US special envoy for the Center for Strategic Counterterrorism Communications, among other roles.Knox Thames, who served as the State Department's special advisor for religious minorities during both the Obama and Trump administrations, told CT that Hussain was "a strong pick.""He knows human rights and cares about religious freedom," said Thames. "I saw firsthand how he raised these issues when he served as [OIC envoy]. I know he'll be able to hit the ground running from day one to combat religious persecution."Judd Birdsall, a senior research fellow at the Berkley Center for Religion, Peace, and World Affairs at Georgetown University who served with Hussain at the State Department from 2009–2011, told CT that the nomination is a "fantastic choice" because Hussain has "impeccable credentials, extensive diplomatic and legal experience, ...Continue reading...
Despite the lingering stereotypes, the Monterrey-based singer and minister set out to prove contemporary worship services can hold to the authority of Scripture.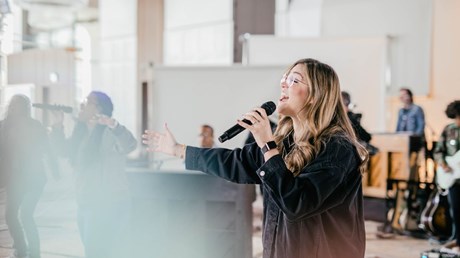 For Layla de la Garza, worship music has been a way to draw nearer to Jesus and the Word.Having grown up in a conservative traditional church, Layla was transformed by listening to Passion's worship music as a teenager. Many years later, in 2015, she met CCM musician Christy Nockels, who became her mentor and invited her to participate in IF:Gathering. De la Garza has used her talents in this ministry to serve as a worship and teaching leader, multiplying IF's reach among the international Spanish-speaking community.Back in her hometown of Monterrey, a city of more than a million in northeastern Mexico, some still remain suspicious of contemporary worship, with its bright lights and big stages. But at VIDAIN church, where de la Garza and her husband, Diego, serve as part of the pastoral team, they've set out to show that high production value does not mean compromising on the truth of the gospel. She's also the host of Notas con Dios, a podcast where she discusses finding God and hope in everyday life.CT spoke with Layla about her vision for the church, the role of women in the church in Mexico, and her call to worship, ministry, and the fulfillment of the Great Commission. (This interview was originally conducted in Spanish.)How would you describe the evangelical church in Mexico to people from other countries?Latin Americans in general are very passionate. Relationships and building community are very important to us. Our relationships are very warm: We hug each other and create intimacy easily, even with people we have just met. These characteristics of Latin culture are very present in the evangelical church in Mexico.It is beautiful because I believe we have the potential to be like the first ...Continue reading...
The ministry leader believed declining US churches could be revitalized by hearing Wesleyans "with a different accent."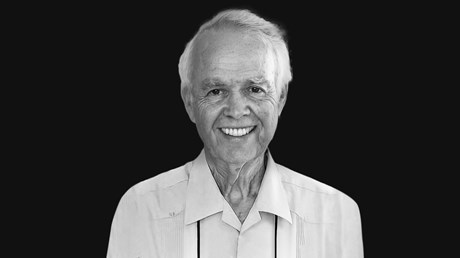 H Eddie Fox, who hoped to renew American Methodism through evangelism and increased connections with global Christianity, died on Wednesday at age 83.Fox led World Methodist Evangelism for 25 years, teaching, training, and empowering Methodists and Wesleyans to share their faith, and encouraging churches to make evangelism a priority. He pioneered several new initiatives that were popular in United Methodist Church (UMC) congregations, and he helped American churches connect with fellow Wesleyans outside the United States, especially in formerly communist countries after the collapse of the Soviet Union.From 1989 to 2014, when Fox directed the world evangelism program, Methodists increased around the globe by about 1 million per year, even as the US membership of the UMC declined by about 2 million overall. Fox saw a direct link between the theology of the church and its vitality."Wherever the church is faithful to the doctrine, the sound teaching, the Discipline, the way of life—which is the way you order your life—and the spirit, openness to the Holy Spirit, you'll find a church that's dynamic, contagious and alive," he said when he retired. "And where that is not true, you'll find a church to be a dead sect, having the form but not the power thereof. That's been a focus of my ministry. It's been a call we've stood on for many, many years."Fox taught more Methodists how to share their faith than any one else in his lifetime, and became, for many, the evangelistic face of Methodism. He also taught at the Billy Graham School of Evangelism at Wheaton College for 15 years."He was dynamic and alive with his passion for the gospel, especially evangelism," ...Continue reading...
Update: Judge rules epic of Gilgamesh fragment belongs in Iraq.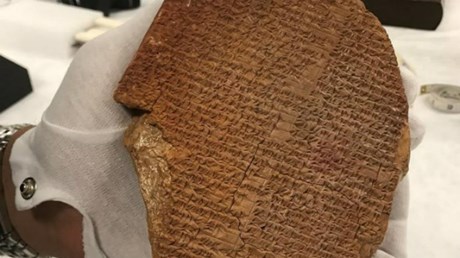 Update (July 29): Two years after federal officials seized the artifact, a judge ordered Hobby Lobby to officially forfeit a rare clay tablet containing a portion of the epic of Gilgamesh. The tablet will be returned to Iraq.The Bible Museum, which was founded by Hobby Lobby owner and Bible collector Steve Green, has supported efforts to send the item back to its country of origin.The ancient Mesopotamian text was purchased from Christie's auction house in 2014 before being put on display in Washington D.C. in 2017. Hobby Lobby is now suing Christie's, claiming the reputable auction house provided false information and provenance documents making it seem the tablet could be legally purchased, and was not looted during fighting in Iraq.Hobby Lobby is also returning about 11,500 other antiquities to the Iraqi and Egyptian governments due to incorrect or incomplete documentation. Green has previously said he made a mistake, when he was building a collection for the Museum of the Bible, by trusting unscrupulous dealers.-----Original post (May 21, 2020): Another ancient document is causing controversy for the Museum of the Bible after a federal government prosecutor filed a claim that a six-by-five-inch clay tablet was stolen from Iraq. The US Attorney's Office of Eastern New York says that Hobby Lobby legally purchased the Gilgamesh Dream Tablet for $1.6 million to loan to the museum, but the papers documenting the artifact's purchase history were false."In this case, a major auction house failed to meet its obligations by minimizing its concerns that the provenance of an important Iraqi artifact was fabricated, and withheld from the buyer information that undermined the provenance's reliability," ...Continue reading...
CRC congregations weigh land acknowledgements amid rising awareness of indigenous injustices on both sides of the border.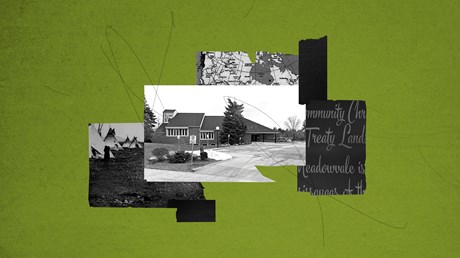 Visitors to a suburban Toronto congregation are greeted in the foyer or from the stage with the following: "The Community Christian Reformed Church of Meadowvale is located on the Treaty lands and traditional Territories of the Mississaugas of the Credit First Nation."The statement names the indigenous community that once stewarded the land where the Canadian church stands. But a visitor to one of Meadowvale's hundreds of fellow American congregations across the border will likely find the practice of such "land acknowledgements" to be wholly unfamiliar.The discrepancy is part of a larger divergence within the Christian Reformed Church in North America (CRCNA) as the denomination's 1,000-plus congregations—with one quarter in Canada and three-quarters in the United States—seek to serve amid neighboring cultures and governments moving at very different paces on addressing injustices done to their indigenous peoples.In Canada, where the native community is known as First Nations, Inuit, and Métis peoples, the abuse that many indigenous students suffered at residential schools was the subject of a national, years-long reckoning through a federally backed Truth and Reconciliation Commission (TRC). In contrast, though many Native Americans in the United States experienced similar trauma, the schools' aftermath has only recently gained mainstream attention."Because of the [TRC] and the things that the government has done, the Canadian church has been encouraged to continue doing the work," said Viviana Cornejo, the CRCNA's racial curriculum and instruction specialist. "The United States as a whole is having a hard time dealing with the past. If ...Continue reading...
Some see the Olympic gymnast as a self-serving athlete. But her withdrawal from competition is a model for how to honor rather than disdain our bodies.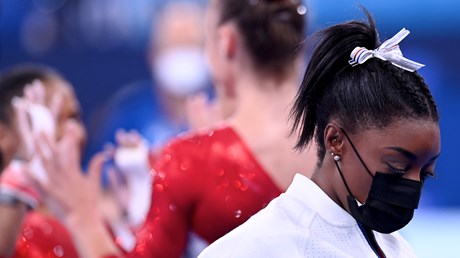 The Olympics always hold surprises, and this first week of competition in Tokyo was no exception. On Tuesday, Simone Biles, captain of the USA Olympic Women's Gymnastics team and the most decorated American gymnast of all time, withdrew from the team competition after uncharacteristic performances on both the vault and floor.By Wednesday, Biles had stepped away from the individual all-round competition as well, citing the need to give attention to her mental wellbeing. With an almost guaranteed chance of dominating the games, Biles's choice models something rare in both competitive sports and broader culture: the humility and courage to say, "Enough is enough."Although many supported Biles's decision, others saw her choice as a failure. Conservative media voices like Charlie Kirk, Matt Walsh, and Jenna Ellis deemed her a quitter, equating her focus on "mental health" with a softness or lack of emotional fortitude. They went so far as to accuse her of failing her team and even her country. Others recalled Kerri Strug's gritty 1996 vault, in which Strug pushed through obvious injury for a second attempt and ultimately led her team to gold.After all, isn't the whole point of competitive sports to push the human body to its limits—or past what we believe its limits to be? Even the apostle Paul invokes the metaphor of subjecting the body to rigorous discipline, writing in 1 Corinthians 9 that "everyone who competes in the games goes into strict training. … I strike a blow to my body and make it my slave so that after I have preached to others, I myself will not be disqualified for the prize" (vv. 25–27).Although ...Continue reading...
The book of Samuel shows us how to reconcile our differences through redemptive storytelling.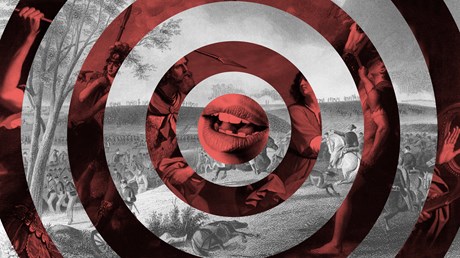 I am a missionary in Croatia, a beautiful country with a very complex past. Twenty-four years ago, when I first came here on a Cru summer missions trip, I found Croats were eager to spend hours in cafés sharing their stories. My new friends spent a lot of time talking about history—10th-century kings, fascists, communists, and their experiences in the War of Independence, which had ended two years before I arrived. The past constantly intruded into conversation.Coming from the future-oriented culture of Silicon Valley, I was fascinated by their interest in history. But it felt quaint. At the time, I couldn't imagine how the weight of the past would soon press down on America as well.We are living in a time of high social conflict. Our arguments are fueled by competing stories. Are we the city on the hill or the most evil nation in history? Was the election stolen, or is that story a fantastic lie? Are the COVID-19 vaccines a huge success or part of a dark conspiracy? Churches are being torn apart as well by competing stories over critical race theory, sexual abuse scandals, and more.This kind of conflict among believers is all over Scripture. The Bible unflinchingly wades into seemingly irreconcilable stories. Through terse, artful narratives, biblical authors often pushed their original audiences toward healing. For the Israelites, words like Jebusite or Samaritan were not unfamiliar and hard to pronounce. For them, these labels were as controversial as confederate, socialist, or Black Lives Matter are to us.The Old Testament historical books are likely the first use of narrative (instead of epic verse) to tell national history. They employ a courageous, forthright style to retell painful stories in such ...Continue reading...
In the conflict over racial issues, "just preach the gospel" misses the gospel.
I remember the World War II stories I was told as a middle school student. Wearing secondhand clothes and sporting an unkempt fade, I sat in a hard wooden desk too small for my growing black body in a classroom full of distracted boys and girls. The air conditioning in Alabama classrooms was unreliable, which meant sweat was an ever-present companion to our education.The teachers told us impressionable youths that the traumas of both world wars revealed American and British grit. These great nations set aside petty concerns and turned to the needs of others. I was told at that unforgiving desk that nations and individuals discover themselves under pressure. When the fervency of belief encounters the unforgiving realities of suffering, our deepest convictions are unveiled. When cancer invades a human body and stresses a marriage, the true depth of love and commitment becomes clear.In more recent history, COVID-19 has been a similar pressure and a similar revelation for the United States and its churches. Just as there are tests that reveal a person's character, there are national trials that make plain what a country is.What has the COVID-19 pandemic said about the American church? Who have we revealed ourselves to be under pressure? I am talking not about the virus itself. I am talking about the social crisis of the pandemic, which brought to light the ongoing experience of racism and injustice by ethnic minorities in this country.The church had an opportunity to lead in this area and show the world how our faith allows us to press for better treatment for all. Instead, some decided to litigate the validity of critical race theory. With Black and Asian blood drying on the concrete streets of American cities, some decided ...Continue reading...
A South Georgia prosecutor is considering whether two Baptists were killed because they were Black.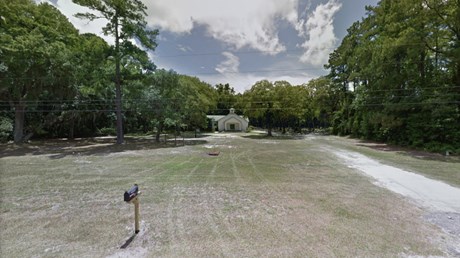 For 36 years, the murder of a Baptist deacon and his wife in the vestibule of their small white church off a two-lane highway in southern Georgia has been attributed to robbery, drugs, or revenge.But now the district attorney in Glynn County, Georgia, is considering filing new charges and naming a new motive: racism. If the prosecutor decides to try to bring the 1985 homicide to trial in 2021, his office will argue that 66-year-old Harold and 63-year-old Thelma Swain were shot to death because they were Black.According to District Attorney Keith Higgins's office, the review is "ongoing," as the prosecutor considers options and available evidence to make the case.The new evidence, collected and processed by the Georgia Bureau of Investigation (GBI), showed that the man convicted of the double murder in 2003 was innocent. Dennis Perry was released from prison in July 2020 after two decades of incarceration. Last week, the prosecutor dismissed all further charges, exonerating Perry.The GBI's evidence points to another suspect: Erik Sparre. The mitochondrial DNA of two hairs found in the hinge of a distinctive pair of glasses left at the scene were matched to Sparre's mother's DNA, meaning they came from Sparre or someone in his matrilineal line.Sparre also told at least two people he committed the crimes and was once recorded on tape bragging about the murders."I'm the motherf— who killed two n— in that church, and I'm going to kill you and the whole damn family if I have to do it in church," he told an ex-wife while her family taped him, according to the extensive investigation of the Atlanta Journal-Constitution.One of Sparre's ex-wives said he ...Continue reading...
Mishandled case in Wheaton has been a wake-up call for the relatively young denomination.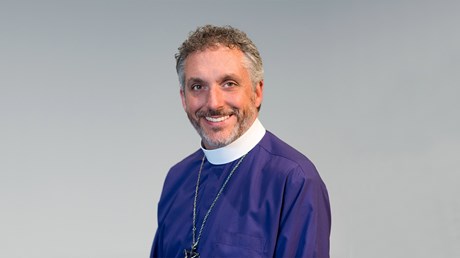 Priests and parishioners in the Anglican Church in North America (ACNA) are expressing grief and anger over sexual abuse allegations against a lay leader in the Diocese of the Upper Midwest and the revelation that its bishop waited two years to notify churches in the diocese about the reports.Church leaders and advocates in Illinois and beyond see this case as a chance for the 12-year-old denomination to establish better practices for preventing abuse and to care well for survivors.After admitting he made "regrettable errors" in the process, Bishop Stewart Ruch III requested a leave of absence this month as the diocese investigates whether he and other diocesan leaders mishandled abuse allegations against Mark Rivera, a former lay leader at Christ Our Light Anglican in Big Rock, Illinois, and longtime member and volunteer at Church of the Resurrection in Wheaton, Illinois. Until his leave, Ruch was a pastor at Church of the Resurrection, the diocesan headquarters.On July 1, more than 30 female clergy in the ACNA published an open letter expressing support for the survivors and pledging to help the denomination create better processes for responding to abuse allegations with "urgency, compassion, accountability, and transparency."The ACNA formed in 2009 when conservative churches broke with the Episcopal Church over disagreements on human sexuality. The denomination has about 1,000 churches and 127,000 members. Because it is still relatively young and small, it has the opportunity to make decisions in these early years to set a precedent for how it will handle cases of abuse. The incidents in the Diocese of the Upper Midwest are the most recent in a string of abuse cases to emerge in the ACNA within ...Continue reading...
While a baker from the same state won his challenge, court upholds Colorado anti-discrimination requirements for the owner of a creative agency.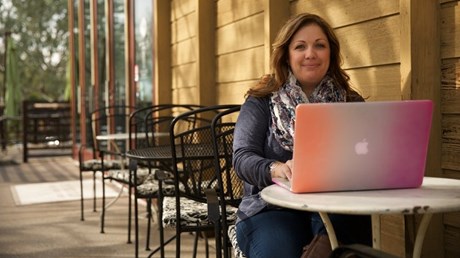 A US appeals court has ruled against a Christian web designer who didn't want to create wedding websites for same-sex couples and sued to challenge Colorado's anti-discrimination law, another twist in a series of court rulings nationwide about whether businesses denying services to LGBTQ people amounts to bias or freedom of speech.A three-judge panel of the 10th US Circuit Court of Appeals in Denver on Monday denied Lorie Smith's attempt to overturn a lower court ruling throwing out her legal challenge.The Alliance Defending Freedom, which represents Smith, argued that the law forced her to violate her Christian beliefs.In the 2–1 ruling, the panel said Colorado had a compelling interest in protecting the "dignity interests" of members of marginalized groups through its law.The anti-discrimination law is the same one at issue in the case of Colorado baker Jack Phillips that was decided in 2018 by the US Supreme Court.The high court decided the Colorado Civil Rights Commission had acted with anti-religious bias against Phillips after he refused to bake a cake for two men who were getting married. But it did not rule on the larger issue of whether a business can invoke religious objections to refuse service to LGBTQ people.The Scottsdale, Arizona-based Alliance Defending Freedom also represented Phillips. Founded in 1994 by Christian leaders concerned about religious freedom, the group said it would appeal Monday's ruling."The government should never force creative professionals to promote a message or cause with which they disagree. That is quintessential free speech and artistic freedom," the group's senior counsel, John Bursch, said in ...Continue reading...
When churches use sexuality to foster and motivate male commitment, women find themselves on the losing end.
Sex sells. It might be hard to imagine a church harnessing this popular marketing technique for church growth, but that's exactly what Mark Driscoll did in Seattle in the early 2000s. Whether condemning the Western erosion of manhood or elevating women as Christian pornographic ideals, preaching from the Mars Hill pulpit mixed toxic cultural messages with biblical theology in the name of forming men, women, and families for God. And, like Mark's campaign against diminished manhood, when sex sold in church, both men and women came up short.In this episode of The Rise and Fall of Mars Hill, host Mike Cosper addresses the femininity, fear, and fantasy that fueled conversations around gender and womanhood at Mars Hill. With delicate care, he unpacks the reactionary stream of sexuality that emerged at Mars Hill and exposes the struggle for authority and power beneath Mark Driscoll's classic sermons on womanhood and sex. Cosper explores what happens when words meant to protect women end up hurting them and how theology about headship and submission can create fear and shame when wielded by the wrong hands. If you've seen Mark's famous viral videos or heard the sermon sound bites, tune in to this episode for the fuller story."The Rise and Fall of Mars Hill" is a production of Christianity Today Executive Producer: Erik PetrikProduced, written, edited, and hosted by: Mike CosperAssociate produced by Joy Beth Smith Music, sound design, and mixing: Kate SiefkerGraphic Design: Bryan ToddSocial Media: Nicole ShanksEditorial consulting: Andrea Palapant Dilley, Online Managing EditorChristianity Today Editor in Chief: Timothy DalrympleTheme song: "Sticks and Stones" by King's ...Continue reading...
We can make modest progress through human effort, but only God can deliver true equity.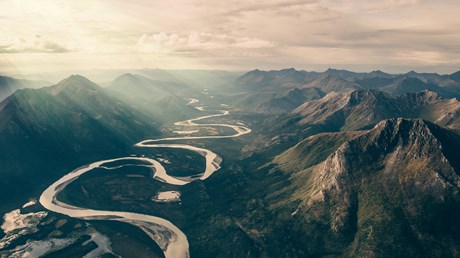 We have a basketball hoop on a pole in our driveway. Our toddler cannot yet shoot or dribble, but he watches the big kids and chases the ball for great lengths of time. He tries to climb the pole to get closer to the net, and he waves his arms for someone to hold him up for a slam dunk.Fighting for justice in a broken world sometimes feels like trying to sink a goal that's out of reach. We have different strategies for how to get there, and we may inch nearer to resolution as we flap our arms, but true justice—God's justice, the kind of flourishing for all that we want so badly—resides at an impossible elevation.By our own strength, we cannot bring down God's justice. Even Martin Luther King Jr., the giant of the American civil rights movement, understood this. His constant call was not for human force but for "unarmed truth and unconditional love [that] will have the final word in reality," as he said when he accepted the 1964 Nobel Peace Prize. All the way until his moving final speech in Memphis in 1968, in which he declared he'd "been to the mountaintop," King seemed to know that justice would not come by his own efforts, but that God would ultimately prove his efforts worthwhile.King's message was anything but passive. But his pursuit of justice in many ways mirrored the ministry of Jesus: It was more a descent than a climb.On their annual pilgrimage to Jerusalem, God's people sang songs that included Psalm 120: "Too long have I lived among those who hate peace" (v. 6). It foreshadowed Jesus' holy complaint in Luke 9:41, "How long shall I stay with you and put up with you?" Yet Jesus took on our hate, our pride, and ...Continue reading...
Parents reunite with sons and daughters at Bethel high school, yet more than 80 children remain with Kaduna kidnappers.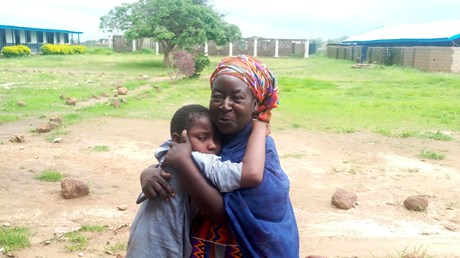 Armed kidnappers in Nigeria have released 28 of the more than 120 students who were abducted at the beginning of July from Bethel Baptist High School in the northern town of Damishi.Church officials handed those children over to their parents at the school on Sunday. But Israel Akanji, president of the Nigerian Baptist Convention, said more than 80 other children are still being held by the gunmen.So far 34 children kidnapped from the school on July 5 have either been released or have escaped from the custody of the gunmen. It is unclear when the other children will be released. The gunmen have reportedly demanded 500,000 Naira (about $1,200) for each student.Akanji said the church did not pay any ransoms because it is opposed to paying criminals, but he added the church was unable to stop the children's families from taking any actions they deem fit to secure their release.A spokesman for the Nigerian Police, Mohammed Jalige, said security forces and civilian defense forces were on a routine rescue patrol July 12 around the forests near the village of Tsohon Gaya when they found three exhausted kidnapped victims roaming in the bush. Two other students escaped on July 20 when they were ordered to fetch firewood from a nearby forest. Jalige said they were undergoing medical examinations.Gunman called bandits have carried out a spate of mass abductions from schools in northern Nigeria this year, mainly seeking ransoms.Nigerian President Muhammadu Buhari, who won election on hopes that he would tackle Nigeria's security challenges, has not been able to do much in addressing the growing cases of mass abductions from Nigerian schools.The BWA ranks Nigeria as the world's second-most vulnerable country for Baptists ...Continue reading...
Dozens of leaders from the preacher's former congregation are calling for him to resign from The Trinity Church, where departing members are raising familiar concerns.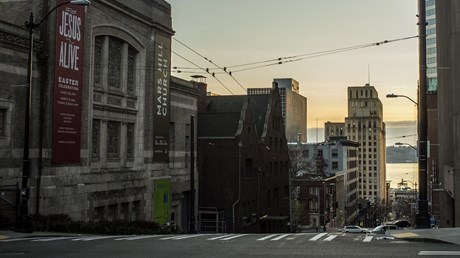 Nearly 40 elders who served with Mark Driscoll during the final years of Mars Hill Church are publicly calling for him to step down from his current pastoral position and seek reconciliation with those he has hurt."We are troubled that he continues to be unrepentant despite the fact that these sins have been previously investigated, verified, and brought to his attention by his fellow Elders, prior to his abrupt resignation" from Mars Hill, they wrote in a statement released today to CT. "Accordingly, we believe that Mark is presently unfit for serving the church in the office of pastor."Driscoll founded The Trinity Church in Scottsdale in 2016, two years after resigning from Mars Hill at the conclusion of an investigation into his leadership. In recent months, several former Mars Hill elders have heard directly from members leaving The Trinity Church over concerns around Driscoll.The leaders who signed onto the statement say they felt a responsibility to clarify the charges against him as a way to warn current members of his church and continue to call the well-known preacher to the kind of repentance and restoration process he was never able to complete under Mars Hill."This letter isn't new information. It's just information that hasn't been widely spread," said Ryan Welsh, who had been pastor of theology and leadership at Mars Hill. "Our hope is not just to point a finger. Our hope is to protect people and, by the Spirit's work, that Mark would respond."The 39 signatories represent the majority of the pastors who served at the church between 2011 and 2014, when formal charges were raised against Driscoll. The list includes former executive pastor ...Continue reading...
It's one thing to tell the city that you're there for its good. It's another to show it.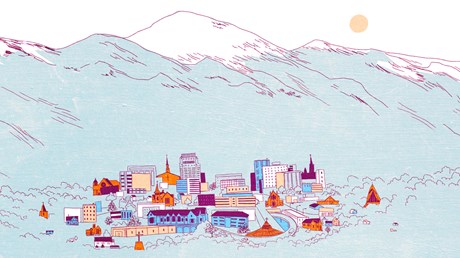 Six weeks after Stu Davis left his job as pastor at one of Colorado Springs's largest churches in 2013, most of his kitchen appliances broke. Then his car broke. When his employee health insurance ran out, all three of his children had to make separate visits to the hospital."There were definitely times when I was angry at the Lord," Davis said. "It was just a super, super hard season."Those trials made Davis think differently about the role of the church in his city. He had helped build a large youth program at Woodmen Valley Chapel, an ambitious multiyear missions project to Swaziland, and, if he was being honest, a big platform for himself. But he hadn't really focused on the problems of people struggling in Colorado Springs.The experience changed him. He says the trials "dislodged" him. Now, Davis serves as the executive director of COSILoveYou, a Christian nonprofit that connects nearly 100 local churches to address suffering and promote flourishing in Colorado Springs.In some ways, Davis's story is the story of evangelicalism in Colorado Springs, the city of 464,000 that celebrates its 150th birthday this July. Evangelicals were really successful in the city starting in the 1980s, earning it the title of the "evangelical Vatican" as Colorado Springs became a platform for high-profile Christian leaders. Then there were some broken appliances—some dislodging—and the city's evangelicals rediscovered the importance of caring for their local community."The majority of local churches that would describe themselves as evangelical churches have started to step back or dial back," Davis said, "and focused a lot more on either ...Continue reading...
Meet the women and men who make their faith a priority as they compete in the 2020 Tokyo Olympics.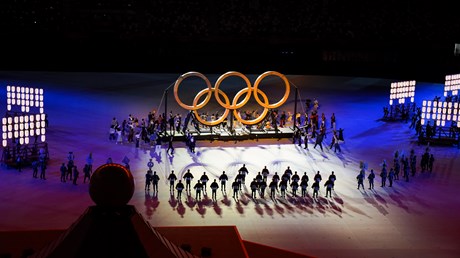 The Opening Ceremonies have just commenced, but the 2020 Tokyo Games already feel weird. The Japanese government made a last-minute decision to bar spectators, and a number of athletes had to drop out after testing positive for COVID-19 or quarantine after being exposed to those who have tested positive.Like their fellow Olympians, Christian athletes have made sacrifices, worked through mental health crises, and pushed themselves to their physical limits to make it to the Games. But they've been able to do so with the conviction of where their ultimate identity rests. Many have also used their platform to share about God's work in their life and to give back in response to what they've achieved. Here's 14 athletes currently in Tokyo from around the world.Lucas Lautaro Guzman, Taekwondo (Argentina)@lucastkd94In 2012, Sebastián Crismanich became the first Argentine to win a taekwondo gold medal at the Olympics. Lucas Lautaro Guzman hopes to become the second.In 2019, he won a bronze medal at the 2019 World Taekwondo Championships in the men's flyweight category. His achievement came just three months after his mother passed away from a brief battle with breast cancer. Though losing her has been hard, Guzman deepened his faith and today says he has much to be thankful for.Just before the start of the Olympics, Guzman celebrated his 27th birthday in Kazakhstan. In a caption accompanying his "last photo as a 26-year-old," he wrote, "I don't feel I deserve all that I am experiencing. … I cannot ask God for anything more, because he gives me so much that I am more than complete and full. Regardless of all the external [success] that I am receiving, I must confess that ...Continue reading...
The suburban DC megachurch's recent scuffle over race and politics is symptomatic of a broader evangelical rift.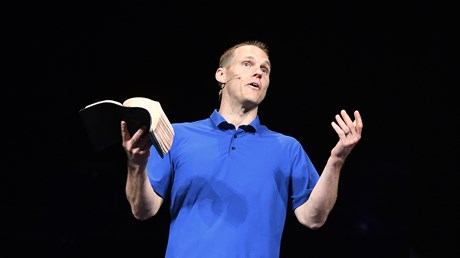 The Washington-area megachurch led by best-selling author David Platt has affirmed three new elders—but only after a public tussle over politics, race, and alleged liberal drift, plus a lawsuit filed by dissenters.The conflict at McLean Bible Church is significant not only because of the congregation's size and influence—with several thousand attendees and a prominent place in the DC church landscape—but also because the incident marks the latest salvo in an ongoing clash within American evangelicalism.After new elder nominees failed to be elected for the first time in the church's history, Platt told the congregation in a sermon in early July that "a small group of people inside and outside this church coordinated a divisive effort to use disinformation in order to persuade others to vote these men down as part of a broader effort to take control of this church."At a June 30 meeting, nominees Chuck Hollingsworth, Jim Burris, and Ken Tucker had failed to receive a clear 75 percent majority, the margin required for elder election. The total was either just above or just below 75 percent, depending on whether provisional ballots were counted, so a second vote was held July 18, at which all three nominees received at least 78 percent of the vote.The weeks between the two votes were tumultuous. Platt said in his July 4 sermon that people told voting members, in person and by email, that the elders up for nomination would have sold the church's Tysons location to build a mosque, with proceeds going to the Southern Baptist Convention (SBC).Online posts on blogs, Facebook, and email charged Platt with pushing critical race theory, revising biblical teaching on sexuality, and aligning ...Continue reading...
World Evangelical Alliance and Nahdlatul Ulama sign "The Nation's Mosque Statement" on sidelines of 2021 International Religious Freedom Summit, seeking a "harmonious world order."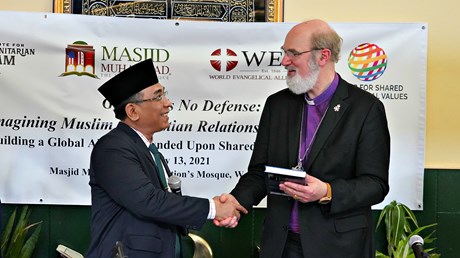 The world's largest Muslim organization accepts that Christians will try to convert its members. A new partnership with evangelicals seeks to ensure this does not lead to conflict.Last week, the World Evangelical Alliance (WEA) signed a statement of cooperation with Nahdlatul Ulama (NU), an Indonesian association with an estimated 30 million to 50 million members. Established in 1926 to counter Wahhabi trends issuing from the Arabian Peninsula, its name means "Revival of the Religious Scholars.""Evangelicals very much aspire to proselytism, and so does Islam. So naturally there will be competition," said NU secretary general Yahya Cholil Staquf. "But we need to have this competition conducted in a peaceful and harmonious environment."Staquf spoke from the stage of the 2021 International Religious Freedom (IRF) Summit in Washington. On its opening day, he and WEA secretary general Thomas Schirrmacher signed "The Nation's Mosque Statement," along with Taleb Shareef, imam of Masjid Muhammad, the first American mosque built by the descendants of slaves.Calling for "the emergence of a truly just and harmonious world order," the statement seeks a global alliance to prevent the political weaponization of identity and the spread of communal hatred.Schirrmacher called the WEA's cooperation with NU the product of deep theological dialogue, counter to the academic tendency to downplay truth claims. And as evangelicals, evangelism is at the heart of their effort."We are working together for the right to convert each other," the German theologian said."Religious freedom does not mean that we agree, but that we live in peace with our deep differences." ...Continue reading...