Why do we feel such a palpable sense of spiritual relief when the problem is with the body rather than the mind?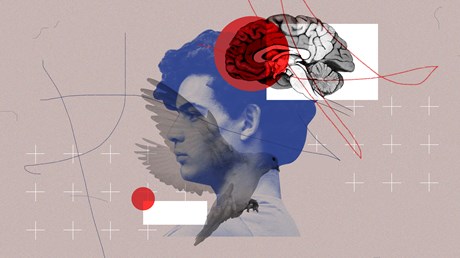 Five years ago I received a telephone call from a friend. She told me that one of our mutual friends had taken his own life. No one knew why.Brian was a successful health-care professional, with a wife, a family, and an apparently very bright future. Many of us had not seen any indications that something was wrong, although those in close contact with him knew there were problems. He just got up one morning and was never seen alive again. Everyone was devastated.What do you do with such news? One of the most painful human experiences must be to say goodbye to a loved one in the morning and then never see that person alive again. I was asked to do the sermon at the celebration of Brian's life. I preached on the psalms of lament and the unending, unfailing love of God. I tried to help people see that the joy that God promises includes suffering and that the psalms of lament offer faithful language to express our hurt, brokenness, anger, and disappointment at what my friend had done and what God had seemingly not done: save him.Two AffirmationsBrian was a Christian; he was a lover of Jesus, as were his family and many of his friends. And yet, despite the profound consolation of the gospel, for some, the first response to his death by suicide was not comfort but fear. In spite of the apostle Paul's firm assurance that "neither death nor life, neither angels nor demons, neither the present nor the future, nor any powers, neither height nor depth, nor anything else in all creation, will be able to separate us from the love of God that is in Christ Jesus our Lord" (Rom. 8:38–39), they were afraid for Brian's eternal future. I guess that is the problem with hypercognitive theologies that assume ...Continue reading...
Real violations of religious liberty occur when the government singles out churches, not when everyone has to follow the same rules.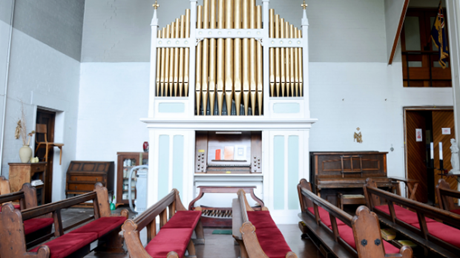 In recent news, Capitol Hill Baptist Church has filed a complaint against the mayor of Washington D.C. Muriel Bowser. The basic message of the complaint centers around "…the right to gather for corporate worship free from threat of governmental sanction."For those who may not be familiar, here are some of the applications of Mark Dever's (and CHBC's) ecclesiology: CHBC doesn't offer multiple services, CHBC doesn't utilize a multi-site model, CHBC doesn't offer worship online (not even during the pandemic)Since mid-March, CHBC has not gathered as a corporate body. Interestingly, because of their close proximity, they have fled the city limits of D.C. and journeyed over into Virginia to hold outdoor services during the summer. Moreover, during the summer they filed an application with the Mayor's Office seeking a waiver from the ban on large gatherings. When they heard nothing, they filed again.Finally, earlier this month, they received a response: rejected.For months, Dever and CHBC tried to go through the proper channels in order to plead their case to be able to gather corporately as a body. Having exhausted their channels, and not wanting to incur civil and administrative penalties, Dever, the leadership, and the church have chosen to take their case to court.Religious Liberty Needs DefendingOne would imagine that the complaint would be rooted in the First Amendment—the right to assemble. While this is true in part, the primary issue that CHBC has with Mayor Bowser is her inconsistency in upholding the First Amendment.In other words, the Mayor has been "discriminatory" in the application of large gatherings. The complaint notes,… on four occasions ...Continue reading...
COVID-19's ministry disruptions are generating lasting insights.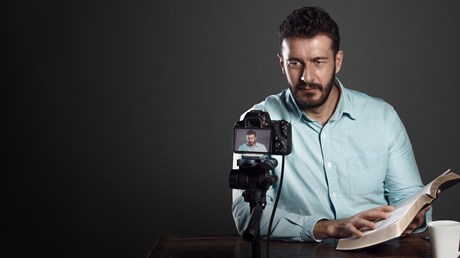 The sanctuary was empty. But that didn't distract Claude Alexander. He had just finished preaching from Jeremiah 8 on the temptation to despair amid COVID-19 and the hope found in Christ. As he called on musicians to sing "Lead Me to the Rock," Alexander was visibly moved to tears by his sense of God's presence, and worship continued another 30 minutes on the livestream. For Alexander, senior pastor of The Park Church—a 3,000-member predominantly black congregation in Charlotte, North Carolina—that late-spring worship service exemplified his surprising experience of preaching through the coronavirus pandemic."I have had some of the most powerful times of worship preaching in a sanctuary with no people," he said. Preaching without a congregation became "an undistracted offering to God" without the temptation "to respond to what I'm seeing in the pew."Enduring InsightsAs the coronavirus forced pastors around the world to begin preaching to cameras rather than live congregations, not all pastors experienced the same intensity of worship as Alexander. Indeed, some had many Sundays that felt quite the opposite. Yet a diverse array of pastors interviewed by CT reported that the COVID-19 pandemic refocused them on the God-centered nature of preaching.Initially, the changes were at a surface level. Pastors went from scanning the room during sermons to looking at a camera. They transitioned from leading altar calls to asking those with spiritual decisions to text a number displayed on their screens. Alexander (who serves on CT's board of directors) even found himself telling listeners to tweet their responses of "amen" and "praise ...Continue reading...
How do we foster friendships that transcend polarization?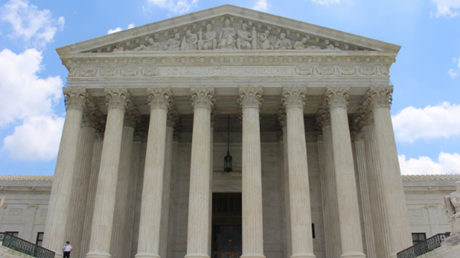 "He is something of a pagan, and like many other pagans, he is a very fine man."This was the reflection the G.K. Chesterton of his friend George Bernard Shaw. As was characteristic of his biting wit, Chesterton simultaneously poked fun at Shaw and those who devalued his friendship with an atheist.Just as in Chesterton's day, these friendships continue to befuddle us. How would that even work? Like a rotary phone, they appear to be a relic of a bygone age that is no longer available.Yet with the passing of Justice Ruth Bader Ginsburg, her relationship with the late Justice Anton Scalia provides us with a fresh example of a friendship that transcended our polarization. Revered by liberals, Ginsburg was the ideological opposite of Scalia in nearly every respect. Despite these differences, the two were "the best of friends," dating back to their time on the U.S. Court of Appeals for the D.C. Circuit.In recent weeks, the Ginsburg/Scalia friendship has become a central narrative in the celebration of their lives and legacies. In articles, on social media, and in person, people across the political spectrum will praise the friendship as a role model for civic engagement in a liberal democracy. When asked how they were able to maintain a friendship despite profound differences, Ginsburg answered: "We know that even though we have sharp disagreements on what the Constitution means, we have a trust. We revere the Constitution and the Court, and we want to make sure that when we leave it, it will be in as good a shape as it was when we joined the Court."This is part of why the friendship of Ginsburg and Scalia rings so powerfully in our ears today. The questions that fill interviews and articles ...Continue reading...
Legal experts cite religious freedom and free speech among the major issues for evangelicals in a post–Ruth Bader Ginsburg court.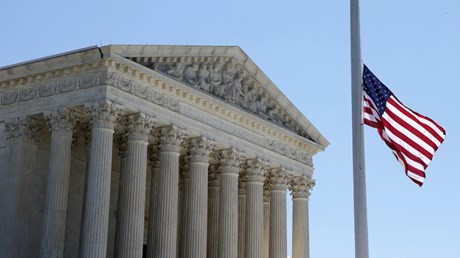 Last week's death of Ruth Bader Ginsberg represents the third opportunity for President Donald Trump to nominate a Supreme Court justice.A third of evangelicals by belief cited Supreme Court nominees and abortion stance as reasons for voting for Trump in 2016. Many evangelicals and pro-life Americans have celebrated the possibility that another conservative justice could shift the Court toward overturning Roe v. Wade and reshaping abortion law in the country. Yet the new makeup of the Court will address crucial issues for the church that extend far beyond abortion.CT asked legal experts how a new Supreme Court appointment replacing Ginsburg stands to affect evangelicals outside of Roe v. Wade. Here are their responses, calling out issues such as religious freedom, racial equality, child protection, and free speech.Barry P. McDonald, law professor at Pepperdine University:As it stands, the Supreme Court is controlled by a majority of five solid conservative justices who either have a strong record of supporting religious freedom rights or give every indication that they will develop such a record. If President Trump succeeds in appointing Justice Ginsburg's successor, that will likely add one more justice to this coalition. While an additional vote is not necessary to maintain this trend, it could prove important to religious freedom proponents in cases where Chief Justice John Roberts might moderate his vote in an attempt to shield the Court as an institution from charges that it has become too political and divisive (or where any conservative justice moderates his or her vote for whatever reason). This is most likely to occur in cases where religious beliefs might conflict with laws prohibiting discrimination ...Continue reading...
Without online preaching or multiple services, the DC church crossed state lines to gather legally during the pandemic.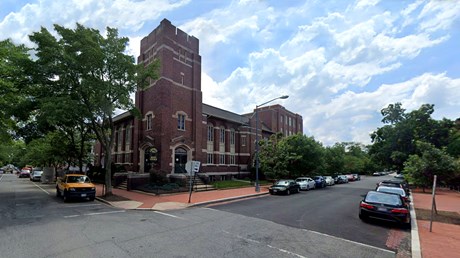 Capitol Hill Baptist Church this week became the first house of worship to file suit against Washington, DC, for its ongoing restrictions on religious gatherings meeting indoors or outdoors during the coronavirus pandemic, the Washington Post reported.The move by Capitol Hill Baptist—a 1,000-person congregation led by Mark Dever, the founder of the 9Marks church network—resembles arguments for equal treatment and First Amendment rights launched by churches in Nevada and California amid COVID-19 shutdowns. However, the DC congregation's legal fight is uniquely tied to its theological beliefs around how a church should gather.Dever has long resisted multi-site, multi-service models of church, though they are very popular among fellow Southern Baptists. The DC Baptist church does not stream services online, and hasn't made an exception to that rule during the pandemic.As noted in the lawsuit filed Tuesday, "Gathering as one church in a single worship service is an essential component of [Capitol Hill Baptist]'s exercise of religion."In the current phase, the District's coronavirus precautions limit socially distanced indoor or outdoor gatherings to 100 people or half of a building's capacity, whichever is fewer.The city has, however, let non-religious groups gather far beyond the COVID-19 limits. The suit points out that the mayor allowed outdoor rallies that numbered in the thousands over the summer and even attended some of these events.The church supports the mayor's participation, but argues that religious gatherings should not be treated differently. According to the lawsuit, "the First Amendment protects both mass protests and religious worship."Continue reading...
There are four marks of wounded healers.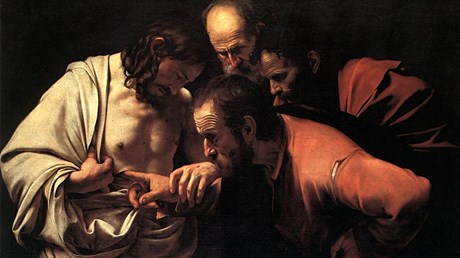 When asked to describe 2020 thus far, many have used the words uncertain, divisive, and disruptive. When I asked my friend this question, her response summarized it sufficiently: wounding.Now over 200,000 people have died from COVID-19 in the United States, almost 70 times more than those who died in the September 11 attacks and more than the Vietnam, Korean, and Iraq wars combined. Even if we avoided the virus, we have experienced its wounding effects. In March, the Dow Jones recorded its worst point drops since the Great Depression. By July, 48 million people had filed for unemployment. Mental health professionals are seeing surges in people suffering with their mental and emotional well-being. Wildfires still rage on the West Coast. Viral videos of racial injustice prompted peaceful protests, demonstrations, riots, and looting in cities across the country. The nation is trying to reckon with something that African Americans have long realized: racism has deeply wounded our country. All of this has led to a palpable us-versus-them mentality, especially as we approach a polarized presidential election.Pain and suffering have always been present; but this year they have intensified, accelerated, and become more deeply divisive. How can Christians lead and serve in our astoundingly complex reality?In times of tragedy, the late children's television personality Fred Rogers is often quoted: "When I was a boy and I would see scary things in the news, my mother would say to me, 'Look for the helpers. You will always find people who are helping.'" We've all seen and experienced scary things—and we will continue to see and experience scary things. But what if now is the time the world is ...Continue reading...
When pastors and church leaders deny that we are even in a pandemic, it can cause wide-ranging problems.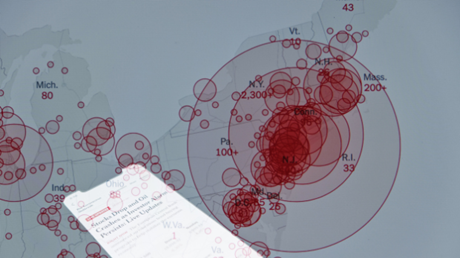 Yesterday, as the United States passed a grim milestone, I tweeted: As of today, 200,000 dead in the United States. Just a reminder that we are still in a global pandemic, even if your pastor says it is not.Most pastors were overwhelmingly positive—the tweet was widely shared, with hundreds of retweets and thousands of likes. Many pastors and church leaders indicated they shared the same concern.However, some were upset. Some pastors felt attacked, which may be understandable if you denied a global pandemic.If not, there seems to be no reason to see my statement as controversial.Let me explain.Pastors who deny the pandemic are wrong and spreading misinformation.I've been trying to understand why some pastors would deny that COVID-19 is a global pandemic. I had hoped that pastors would not be easily fooled by a recent Facebook meme saying this pandemic has been downgraded to an outbreak.USAToday easily debunked this claim with, "Fact Check: COVID-19 is still a pandemic, even if CDC site calls it an 'outbreak'" We rate this claim as FALSE. The meme is wrong. No element of it is true. The COVID-19 outbreak, while often described in that way, is still a pandemic and has been since March 11.And, I hope they did not join in the misunderstanding of the 6% stat, which was not "quietly updated," and has been clearly debunked by just about everyone in the medical establishment.As a professor of epidemiology and statistician explained in USAToday:None of us will live forever, so death is always a matter of when, not if. That many people who have died of COVID-19 may have been closer to death than the rest of us does not change the fact that the virus killed them before their time.To argue that ...Continue reading...
C. S. Lewis's fiction can teach virtue, according to a new curriculum. But the true potential is so much more.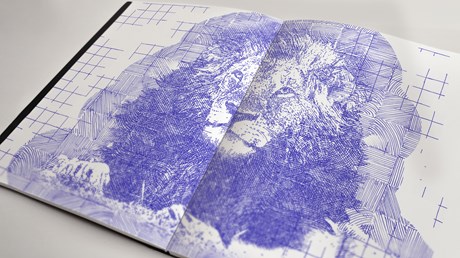 My mother read The Chronicles of Narnia to my brother and me at night, while the four of us—my father half-listening while reading a novel of his own—lay on my parents' enormous bed. I remember such strong emotions with the series. When we got to The Last Battle, the final installment, I felt warm affection for the foolish donkey Puzzle, grief at the fall of Narnia, sharp frustration at the dwarves who couldn't see the truth of a remarkable feast set before them.As a parent myself now and a teacher and an Anglican priest, I've been revisiting the Lewis of my childhood. What did I learn in Narnia? What virtues did I come to value on the other side of that wardrobe? How powerful is Narnia at moving, molding, and directing young hearts?Quite, according to a new character curriculum, Narnian Virtues. Designed by education professors Mark Pike and Thomas Lickona, the curriculum teaches "universal virtues" to children ages 10 to 14 using The Chronicles of Narnia. It is supported in part by a grant from the John Templeton Foundation and has been taught at a variety of schools, both secular and Christian, as part of a pilot program designed to test the possibility of teaching virtue.According to the educators' vision, this program is not aimed at behavior management, which is often taught in schools. Rather, it is designed to teach students "to know the good, to love the good, and to do the good." As the literature says, it is premised on the belief that "the Narnia novels have the capacity to motivate a wide range of readers to make efforts to develop the will as well as the skill needed for good character."The qualitative results of the pilot program show ...Continue reading...
Here's what evangelicals should expect—and not expect—from the highest court in the land.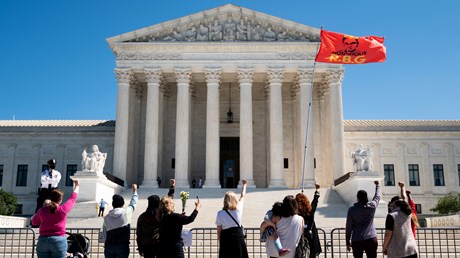 Every summer I get reacquainted with the sound of bullhorns. That's because every June I find myself on the steps of the Supreme Court of the United States, waiting with crowds of other people for a high-stakes decision. The crowds there are mostly peaceable, but there are always the fringes on both sides screaming into microphones at one another. While waiting for the Obergefell decision on marriage, I witnessed Westboro Baptist Church types screaming that they would delight in the others going to hell, while men dressed in drag as nuns shouted obscenities right back.Regardless of the year, every June brings the certainty of large and contentious crowds. And that's because, even for people who give no thought to legal philosophy, the Supreme Court is at the center of virtually all our national fissures.Now with the death of Justice Ruth Bader Ginsburg, we are on the precipice of another fiery dispute between the competing halves of the country about the future of the Court, maybe even fierier than the debate over Justice Kavanaugh two very long years ago.As evangelical Christians, what should we hope is the end result of these transitions? Ultimately, we should hope for a future where the Supreme Court plays a less central (and less divisive) role in our public life. But the more immediate answer depends on our having a realistic view of what can change and what will not change under the current circumstances.What will not change—barring some unimaginable circumstance—is the question of whether a justice will be confirmed. As with the death of Justice Scalia, this vacancy comes in a presidential election year, this time even closer to the election. Americans debate whether President Trump should ...Continue reading...
"We believe it is the merciful hand of God to allow the gospel to spread at this crucial time."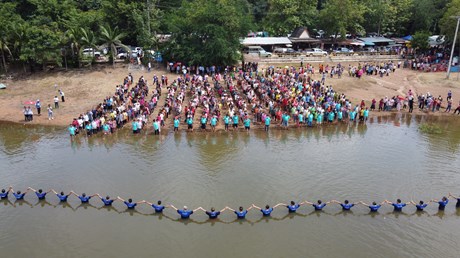 Things weren't looking good for the Thai church at the start of 2020. The southeast Asian nation was the first outside China to report a coronavirus case, and analysts feared a long, overwhelming outbreak.Instead, Thailand is now being praised as one of the only places that was able to effectively contain the pandemic. After a countrywide lockdown in the spring and continued precautions, it celebrated 100 days without a case COVID-19 at the start of September.Later that week, an evangelical church-planting movement in central Thailand celebrated a milestone of its own—one that wouldn't be possible without the word of mouth conversations, house gatherings, and in-person testimonies it relies on to spread the gospel.The Free in Jesus Christ Church Association (FJCCA) held the largest baptism in its history and, it says, the history of the church in Thailand. FJCCA, a Thai-led movement that focuses on village-level evangelism, baptized 1,435 people in a single day on September 6.Twenty ministers lined up across the same waist-deep reservoir waters that some of them were baptized in, waiting for new believers to come one-by-one from the shore to proclaim their faith and be submerged for the sacrament. The event took two hours.CT covered FJCCA's historic growth in a 2019 cover story. That year, the association held a baptism of 520 people that national church leaders said was the largest they'd ever seen in their majority-Buddhist country. This month's baptism was nearly triple its size."It is truly a mystery to the world as to why Thailand has been spared during the COVID pandemic," said Bob Craft, whose Reach a Village ministry supports FJCCA. "We believe it is the merciful ...Continue reading...
Jack Boughton, the wayward pastor's son, is a central character. So is Jesus.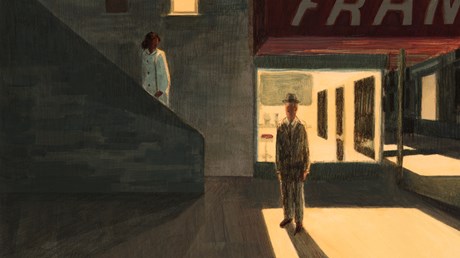 John "Jack" Ames Boughton is a wayward preacher's son who always seems to find himself close to Christians. He often feels the need to let them know he is actually an atheist. His Christian acquaintances, however, somehow don't feel the need to take his confession at face value.Perhaps Jack bears some blame for this ambiguity. He talks about his "atheist soul"—a soul he suspects has been predestined (he definitely believes in predestination) for perdition (he is definitely not a universalist). Yet he still seeks out Christian worship, pastoral counsel, and even a hoped-for blessing. He loves to play hymns on the piano. He is also a habitual thief, liar, drunkard, and—in his own unflinching self-assessment—a "confirmed, inveterate bum." But perhaps that is just another way of saying that he starts from the same place we all do, as a son of the old Adam.Jack is the fourth in a series of novels by Marilynne Robinson. It follows Gilead (2004); Home (2008), which adds Jack's perspective to the events of Gilead; and Lila (2014), all of which were lauded by critics and readers alike.Robinson is widely considered among the greatest American novelists writing today. She has also emerged as one of America's leading public intellectuals. Many of her addresses and essays have been collected in resonant volumes such as The Death of Adam (1998), When I Was a Child I Read Books (2012), The Givenness of Things (2015), and What Are We Doing Here? (2018). Barack Obama is such an admirer that while he was president, he did an interview with Robinson that appeared in The New York Review of Books.What makes all this especially intriguing is that Robinson is also very ...Continue reading...
How God transformed my life at a church conference I didn't even want to attend.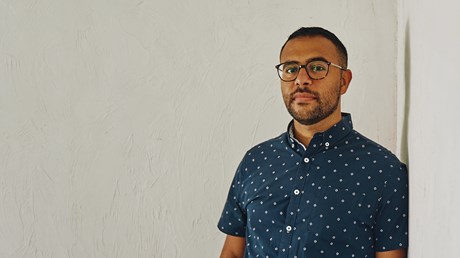 I was born to religious, hard-working parents in 1990 in Cairo. At 40 days old, I was baptized by triple immersion like every good Coptic Orthodox Christian.Growing up in this kind of religious atmosphere leaves its mark on your soul forever. I can still recall the routine—but much-dreaded—confession times with the priest. Those experiences were especially deflating. Even well into my teens, I remember finishing confession, being instructed to do some penance so that God would like me again—at least that's how it felt—and then inevitably returning to my same old sins. My attitude toward God was that he was mean, like my teachers from the Jesuit school I attended who would physically punish me (and other students) for falling short of their academic or behavioral standards.In 2002, my family moved to America. The middle-school years were rough for me: Imagine trying to make friends in the aftermath of 9/11 as a chubby Middle Eastern kid who spoke no English. To add to my school woes, I was bullied at the one place no one ever should be: the church. Our family continued to attend Coptic Orthodox services, but my heart quickly soured on the church of my youth, which never appealed to me much to begin with. By the time I reached high school, I was so disillusioned with the faith that I swung from being a "good religious kid" to the opposite extreme.A Different Breed of ChristianHigh school afforded opportunities to hang out with new friends, experiment with dating and drugs, and—after I got my driver's license—go wherever I wanted. Before long, I had given myself over to a lifestyle of partying, fornication, and drug addiction. Things got so bad that I eventually found ...Continue reading...
How neuroscience can help us to be doers of the Word.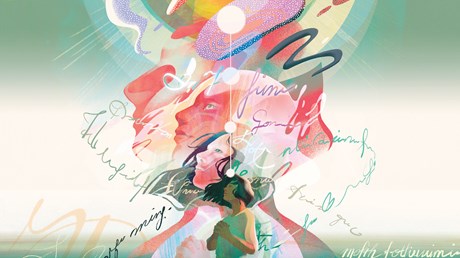 I was desperate for encouragement but couldn't even open my Bible. As my tears fell, the words I could not read welled up inside instead."For you created my inmost being; you knit me together in my mother's womb. I praise you because I am fearfully and wonderfully made. . . ." (Ps. 139:13–14). Unbidden, my soul remembered its truest story, the story that my present suffering was threatening to smash and scatter into the wind.A month after I turned 20, my body suddenly became a place of pain rather than possibility. In a matter of days, I could no longer walk because of severe joint pain and inflammation. I sat on my dorm bed, and for a few minutes I tried to uncoil my swollen hands to turn the pages of my Bible, to no avail.In that suffering, the Word hidden in my heart started countering my fear. I was confused and craving comfort, but God's story was alive inside of me, welcoming me into the wonder that I am loved at my weakest.God's Word became a living part of my memory long before I most needed it. Many summers during my childhood, my Presbyterian church memorized an entire chapter of Scripture together, including the psalm that bubbled up in me that afternoon in college. Our pastor printed verses on colored paper and posted them on every wall and bathroom stall. Each Sunday evening we would gather in the warmth of the setting sun, sitting in lawn chairs in quiet Michigan backyards, where word by word we repeated passages of Scripture together. It was before our eyes, on our lips, in our hearts, and in our midst.Scripture memory was also a central part of my education at my conservative Baptist school. But instead of shared joy, there were stars on charts. At church, I learned ...Continue reading...
He believed church renewal would come from ardor and order of Spirit-empowered African Americans.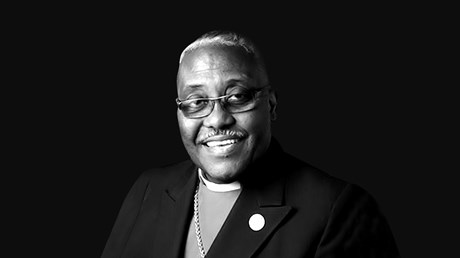 J. Delano Ellis II, an African American Pentecostal leader who sought to renew the church through new forms of unity and order adapted from Methodists and Catholics, died Saturday at the age of 75.Ellis worked to reclaim the idea of bishops for black Pentecostals. He was a leading authority on proper clerical garb and rites of ordination and consecration. He co-founded the Joint College of African-American Pentecostal Bishops and wrote a handbook on "creating episcopacy" to train leaders for the office of overseer and promote the importance of an unbroken line of apostolic succession going back to Jesus's first disciples."Traditionally … the Pentecostal church maintained its ardor but was never really known for its order," Ellis said. "What we're discovering is that order is not blasphemous. Order best represents God."According to Ellis's autobiography, his first memory was of his mother calling on the name of Jesus while he was still in the womb. Lucy Ellis was only 13 or 14 at the time, married to a violent man who was 10 years older than her. Her husband was Jesse Delano Ellis Sr., who rejected Christianity for Moorish Science and then Moorish Science for the Nation of Islam. He was abusive and unfaithful, fathering 28 children in South Philadelphia after his namesake, Jesse Delano Ellis II, was born in December 1944.Ellis's mother suffered from epilepsy and was committed to a mental institution while Ellis was still young. He went across the street to live with his grandmother and great aunt. Both women were ordained Christian ministers, one in a Disciples of Christ church and the other in a small Holiness denomination.As a teenager, Ellis tried to establish ...Continue reading...
Humans have a penchant for sacrifice, but it's the Lord who makes it possible.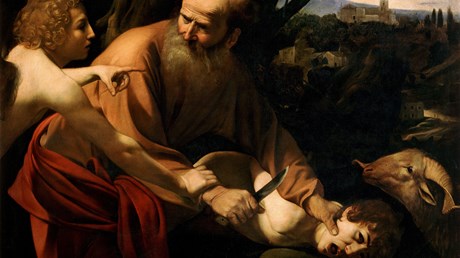 Over the years, one thing that has fascinated me about the gospel is the way it takes our familiar human longings and instincts and transforms their common, sinful manifestations in liberative ways.Take the almost universal human impulse to sacrifice, for instance. Jewish philosopher Moshe Halbertal notes in On Sacrifice that sacrifice is the "most primary and basic form of all ritual." In Greco-Roman religion, the principle do ut des (I give that you might give) governed sacrificial ritual: You gave gifts to the gods to put them in your debt so they might bless you—or to appease their wrath on the chance you angered them. In ancient times, sacrifice was the anxious, human end of the bargain.We may think we're too modern, enlightened and humane to practice the sacrifices that marked the worship of our ancestors, but a quick scan of our contemporary culture says otherwise. We too have rituals of sacrifice.We put on sacred vestments and sacrifice sweat (and blood, even) at the gym so the gods will bless us with sex appeal (Aphrodite) or spare us from sickness (Apollos). We sacrifice time (and our families) at work so Mammon will shower us with possessions and recession-proof 401(k)s. We sacrifice our neighbors' reputations in ritualized social media posts to Pheme, goddess of fame and rumor, that we might protect our own in exchange.When it comes to Scripture, then, we shouldn't be surprised to find sacrifices. But we should slow down and notice that sacrifice works a bit differently there. Halbertal says that in Scripture, sacrifice in its most basic form is still a gift to God. It is either offered to bring about communion and intimacy or to atone for a breach and restore that communion, ...Continue reading...
Christian entrepreneurs promote a new economic narrative in a city plagued by wealth gaps.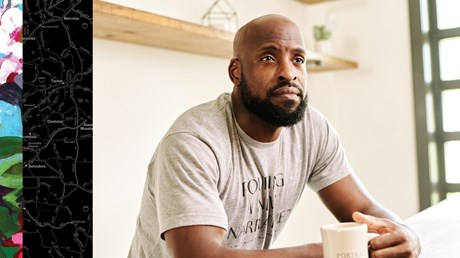 When John Onwuchekwa moved to Atlanta over a decade ago, he came as a church planter. But his call was much broader than that. By starting churches in broken-down neighborhoods, he set out to bring a sense of community and economic opportunity "to the people that look like me.""When you start with the church as your cornerstone, you set the direction and the boundaries for everything else to fall into place," said Onwuchekwa, who leads Cornerstone Church in the Historic West End.The pastor's latest venture, launched this year, was not another church, but a coffee business. He and five business partners from Southwest Atlanta founded Portrait Coffee. The roastery and forthcoming café is committed to "pouring a new narrative" for black coffee by recovering the African origins of the product and bringing jobs and development to its neighborhood.The West End was one of Atlanta's earliest suburbs, its gingerbread-trimmed residences home to top businessmen and politicians. But as in many cities, white flight in the '60s and '70s shifted the demographics, making way for an infusion of African American culture and business: churches and funeral homes, schools and shops. One of those Victorian homes with the fancy trim, said to be one of the oldest in the neighborhood, was bought by a prominent black doctor and became a museum for African American art. Over the years, neighborhood blight became the target of urban renewal and revitalization efforts. In the early 2000s, the West End was hit hard by the housing crisis and recession.Amid a recent wave of businesses opening in the area, Onwuchekwa and his co-founders talk about creating a different "portrait" ...Continue reading...
New awareness of mental health sends ministers in search of resources.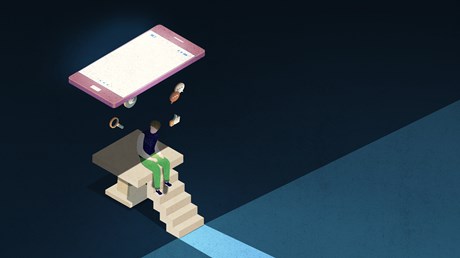 Jarrod Hegwood was confident he knew how to counsel the students in his youth group. Then he got counseling and realized he had no idea."I learned that what I did was not counseling," Hegwood said. "What I used to do as a student minister was called fixing people's problems—telling them how to act and behave—and not helping them to understand themselves and grow personally."Hegwood learned a lot about himself while taking a seminary course on counseling and seeing a therapist. But his biggest revelation was about the importance of mental health professionals. He realized that as a youth minister, he wasn't equipped to address the mental health challenges his students faced.Across the country, youth pastors like Hegwood, who now runs a counseling center in Walker, Louisiana, in addition to continuing part time as a youth pastor, are starting to take mental health seriously and look for resources to help young Christians. This is due partly to a decline in stigma around mental health issues and partly to a concerning rise in anxiety, depression, and suicide in Generation Z (people born after 1997).Anxiety disorders in adolescents increased 20 percent from 2007 to 2012. Today, 1 in 3 teens will experience an anxiety disorder, according to the National Institutes of Health. The percentage of teens who experienced at least one major depressive episode increased rapidly at about this same time, and now 1 out of about every 5 girls reports experiencing symptoms. The suicide rate for young people ages 15 to 19 increased by 76 percent from 2007 to 2017 and nearly tripled for adolescents ages 10 to 14. Suicide is the second leading cause of death for adolescents, after accidents, according ...Continue reading...
Translation was led by deaf people trained in the biblical languages.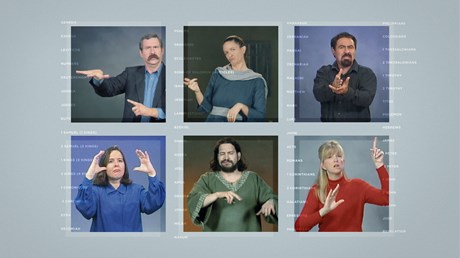 When Renca Dunn talks about having the Bible in her own language for the first time, she emphasizes the adjectives. In English, she has no problem understanding the people, places, and things of Scripture. But in her own language, the nouns vibrate with life and emotion."The clapping trees. The singing birds. The dancing meadows," Dunn says. "The persistent Esther. The revengeful Saul. The weeping Magdalene. Most of all, our loving Jesus."With the translation of Isaiah, Jeremiah, and Ezekiel in the fall of 2020, Dunn and 3.5 million other deaf people finally have the complete Bible in American Sign Language (ASL). It's been a long time coming. The translation has been in the works since 1981, when Duane King, a minister in the Independent Christian Church, realized that English was not the heart language of deaf people in America. ASL was.King, who is a hearing person, started learning to sign after meeting a Christian couple in 1970 who didn't come to church much because they couldn't understand what was going on. He and his wife, Peggy, were moved to meet this need and started a church and a mission for the deaf near one of the nation's leading deaf schools in Council Bluffs, Iowa. Then, after years of church meetings, small groups, and Bible classes, the Kings became convinced it wasn't enough to sign the English Bible; the Bible needed to be translated into ASL."Most hearing people don't understand how difficult it is to learn to read what you cannot hear," Duane King said in 2019. "Deaf people rely so much on their eyesight that they want everything to be tangible—they want to be able to see everything. This sometimes makes it harder ...Continue reading...
Esports opens new opportunities for evangelism, even during a pandemic.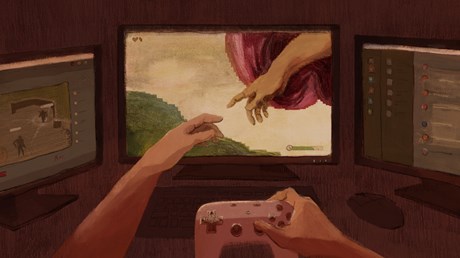 Until the COVID-19 pandemic, Roman Khripunov didn't realize the missionary potential of video games.Khripunov ran soccer academies for refugees and immigrants in Houston, using the sport as a platform to share Christ with children. When the coronavirus paused in-person outreach, the ministry came up with an alternative: Soccer coaches would begin playing video games on the livestreaming platform Twitch and invite players to watch and ask spiritual questions. On Twitch, participants talk with each other as they play or type back and forth in a chat box.It was a hit. Teenage soccer players reluctant to spend 15 minutes discussing spiritual matters in person were willing to engage for three to four hours over video games online. Eventually, the ministry opened its Twitch channel to the public and began to establish a presence on other gaming platforms as well, with coaches talking with people online. Among the success stories, a man from the Netherlands professed faith in Christ while gaming, then brought five friends to hear the gospel too."The people that we're starting to observe on these [gaming] platforms are actually seeking a lot of spiritual things," Khripunov said. "They're very hungry for the gospel."Khripunov isn't the only one who has realized esports can be used for ministry. From Houston and Brazil to South Africa and China, esports has emerged as an extension of Christian sports ministry.Esports—video game competitions—has more than doubled its viewership in the past decade to an estimated 454 million people worldwide last year. The most popular esports championships rival the Super Bowl in viewership. When South Korea hosted the world championship finals ...Continue reading...
Thoughts on the kingdom of God and the common good.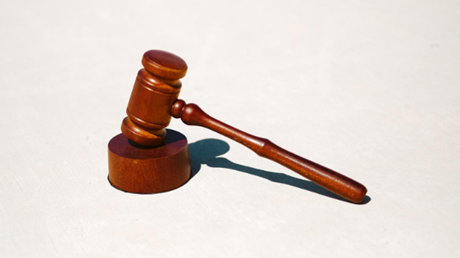 The phrase, "The Kingdom of God," has been in the news recently given that Amy Coney Barrett is on President Trump's short list of nominees to replace Ruth Bader Ginsburg who died last week.As one can imagine given our tense and toxic political environment, many Democrats are up in arms about the prospect of President Trump nominating a Supreme Court Justice between now and the election on November 3rd. Many of them, including former Vice President and Democratic presidential nominee, Joe Biden, believe that Trump should postpone the nomination until after the election.Not only are Democrats upset that President Trump may proceed with a nomination, they are uncomfortable with Amy Coney Barrett, the supposed front runner for the nomination.Why would many Democrats be uncomfortable with Barrett? Aside from being mentored by Antonin Scalia and a proponent of originalism, statutory interpretation, and stare decisis, she is a devout Roman Catholic. For Barrett', her faith intersects with her vocation. While speaking to graduates of the Notre Dame Law School years ago, Professor Barrett addressed what it meant to be a "different kind of lawyer." She stated, a "legal career is but a means to an end. . . and that end is building the kingdom of God."In short, the language of building the kingdom of God has people uncomfortable.It should not—it is basic language used across different Christian traditions and denominations.What is the Kingdom of God?The "Kingdom of God"—or simply put, the rule and reign of God—is something that practically every Christian tradition embraces, albeit with a wide range of understanding and application.For brevity and simplicity, ...Continue reading...
Long before Raphael Warnock's Senate run, the biblical call for freedom for the oppressed stirred Atlanta Christians to social action.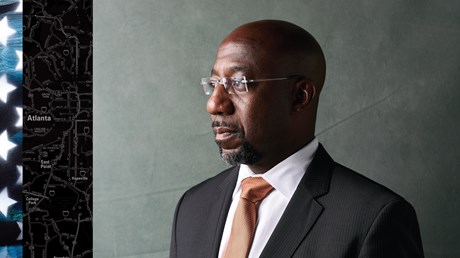 As pastor of Atlanta's historic Ebenezer Baptist Church, Raphael Warnock said he never felt the pressure to fill the shoes of his famous predecessor, Martin Luther King Jr. But he does "stand on his shoulders."Warnock is the fifth and youngest inhabitant of the pulpit of the 134-year-old church, both a National Historic Site and an active Progressive Baptist congregation. Ebenezer Baptist famously was co-pastored by King and his father, Martin Luther King Sr., or "Daddy King," from 1960 until the civil rights leader's assassination in 1968.Though "times are different than they were then, there are many of the same challenges," Warnock told Christianity Today in the midst of another wave of activism around policing, voting rights, housing, and health care for black Americans. "But we have to rise to [the next] one while finding inspiration in what they've done."After 15 years at Ebenezer Baptist, Warnock's present challenge is running for US Senate in Georgia. The issues he hopes to address in office are many of the same ones that troubled an Ebenezer college student named Lonnie King Jr. in 1960. With fellow black student activists, Lonnie King decried racial discrimination in "An Appeal for Human Rights," which ran in local papers as well as The New York Times and was a catalyst toward desegregation in Atlanta.The contemporary civil rights movement is more diffuse and its leadership less religious than in the days of the marches led by ministers and Christian students in the 1960s. But today's black church leaders are still building on the political legacies of their forerunners, and Atlanta showcases many of the historic parallels. ...Continue reading...
How to sort out the many disparities between the genealogies of Matthew and Luke.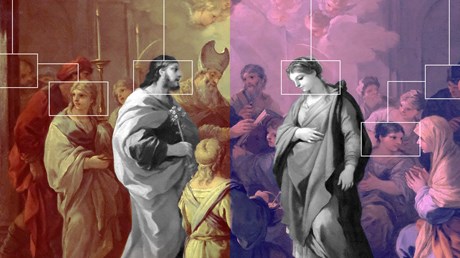 Problems in Scripture work like speed bumps: They may be frustrating, and they can do damage to the unwary, but they effectively slow us down and focus our attention. Tensions provoke thought. Apparent contradictions force us to wrestle with texts in greater detail. When God inspired them, he knew what he was doing.Studying the Gospels, we immediately encounter the problem of major differences between the genealogies of Jesus in Matthew and Luke. Matthew 1 lists 42 generations going back to Abraham; Luke 3 has 77 generations going back to Adam. Of the dozens of names between David and Jesus, only five appear on both lists. Worse, Jesus has two different paternal grandfathers: Jacob (Matt. 1:16) and Heli (Luke 3:23).Efforts to sort out the disparities often focus on Matthew's side, partly because his genealogy looks more theologically motivated—the numerous gaps, the women who feature, the three groups of 14, and so on. Luke, we assume, is giving "just the facts," while Matthew is fiddling with them to make a point. But this demeans both the historian in Matthew and the theologian in Luke. I think Luke's genealogy has a theological agenda just as strong as Matthew's, if not more so.Consider how he lists 77 generations from Adam to Christ. That number points to the Sabbath. It reminds us of the 77-fold vengeance of Lamech (Gen. 4:24) and the 77-fold forgiveness of Jesus (Matt. 18:22). It evokes the Jubilee year (Lev. 25:8–55), observed once for every seven sets of seven years. Jesus proclaims his fulfillment of the Jubliee promise in Luke 4:16–21, a development foreshadowed two chapters earlier, when the summons to report home for a census recalls the Jubilee command to return ...Continue reading...
The campaign emphasizes another side of the president at "prayer, praise, and patriotism" rallies.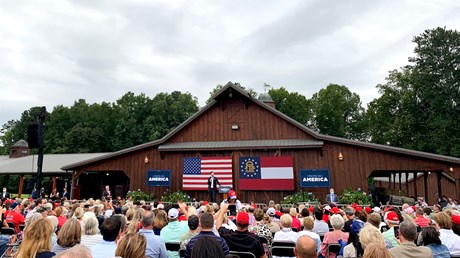 Joann Roberts had never been to a political rally before.She prays for President Donald Trump every day and watches messages from his faith advisers online, including televangelists Paula White-Cain and Jentezen Franklin. When Roberts heard they would be speaking at a campaign event in Georgia, the Southern Baptist mom of three took off from her job as a hospital administrator and made the hour-long drive to a field in the far-flung Atlanta suburbs.Wearing a neon pink shirt printed with the slogan "God, Family, Guns, and Trump," she fit right in.The 500-plus crowd at this week's Evangelicals for Trump rally included local politicians, GOP organizers, and even an unannounced visit by Georgia Gov. Brian Kemp, but most were people like Roberts. They were veterans, retired couples, bikers, college students, and homeschool moms, all Christians who felt like this year they needed to do something more to show their support.Several volunteers distributing hand sanitizer and masks (not required, but around a quarter wore them) said this was their first time working with a political campaign. They traded stories about going door to door for Trump and turning their guest rooms into makeshift call centers. They compared churches and voting districts. They offered compliments over their MAGA gear. "I got it at Ace Hardware," one woman beamed when asked about her Trump 2020 mask. "They can't keep them in stock!"More than anything, these Georgia Christians gushed over what they had seen during Trump's presidency: a leader who came through on his pledge to appoint conservative justices, defend religious freedom, and oppose abortion. "He really just kept his promises," said ...Continue reading...
When we mess up God-given opportunities, God has a habit of giving us more.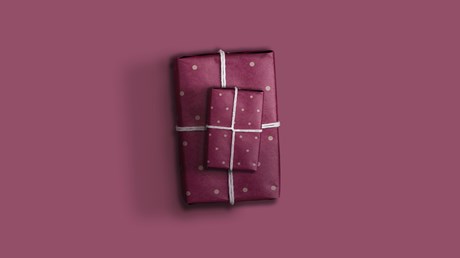 On the morning of our wedding, my husband, Tim, wrapped a special gift for each of my two children and delivered them with handwritten cards. He chose a leather-banded watch for the older and a pair of birthstone amethyst earrings for my nine-year-old daughter, Carter. The kids were delighted by these small reminders of new family bonds.While we honeymooned overseas, the kids enjoyed time with family at a house on the coast. Carter wore her earrings day and night. Somewhere between the pool, the house, and the beach, one of the earrings slipped out. The house was searched high and low. My sister deep-dove in the pool. But the earring was gone.Soon after our trip, Carter confided in me about what had happened. I could tell that her dread of disappointing Tim was weightier than the loss of the earring itself. I encouraged her to take her time. "Tell him when you're ready." Privately, I let Tim know what had happened, we put it aside, and we waited to see what would take shape.A few days later, Carter slipped into the room and nervously told Tim the story. I was not expecting what happened next. The moment she apologized and explained, Tim responded warmly, pulled a tiny package out of his pocket, and pressed it into her hand.She unwrapped the satchel and found two gleaming purple amethysts, a second pair of birthstone earrings even larger than the first. He had given a double gift, prepared for her before she had even summoned the courage to talk to him about it. It was a lavish surprise.This second gift was far more meaningful than the first because of what it signaled. The exchange reminded me of how God is committed to our formation. He keeps giving and forgiving. He has placed us in families and with ...Continue reading...