Evolutionary storytelling about giraffes' long necks goes back before Darwin, but all the tales have one thing in common: they don't work. Doesn't matter. Evolution marches on.The post Necking in the Dark: Evolutionists Clueless about Giraffes appeared first on CEH.
Fossil hunters looking for human evolution have been wrong so many times, the rubble of bombed theories is bouncing. Listen to their own admissions. Jen Viegas in Seeker, in an article reposted by Live Science, describes three clever ways that Neanderthal Man invented adhesives 200,000 Darwin Years ago. More interesting than the techniques, though, are […]The post Paleoanthropology: The Science of Being Always Wrong appeared first on CEH.
September 17, 2017, 11:42 AM (IDT) A 21-year old man was arrested at Hounslow Saturday in connection with a terrorist bombing on a London Tube train which left 29 commuters injured and was claimed by the Islamic State. The first suspect detained was an 18-year old who was picked up near Dover Port. Â Assistant Commissioner Mark Rowley said police were "chasing down suspects," indicating suspicion of a possible terror network. Police have interviewed 45 witnesses and are inspecting 77 images and videos sent by members of the public.Also Saturday, armed also raided an address in Sudbury south of London in their hunt for the bomb factory used by the Tube bomber. The elderly property owners were decorated by the Queen in 2009 for taking in hundreds of young people including refugees.Â

You can learn all about migration in the most recent issue of our popular Answers magazine, available now !

Israeli ambassador lays down red lines in Syria, saying Jewish state won't hesitate to protect itself

September 17, 2017, 5:43 PM (IDT) British Airways BA 303 took off for Heathrow after it was delayed Sunday by a passenger making a "direct threat." The BA spokeswoman did not state the nature of the threat. Before the flight left, it was evacuated, surrounded by police and fire crews and the interior thoroughly searched.Â

As I reflect on the horrible event of the 9/11 terrorist attacks, I am reminded yet again that we live in a world of hurting people who need a Savior.

Syria claims Israel was helping ISIS, but Jerusalem has vowed to prevent arms transfers to Hezbollah

WASHINGTON, D.C. - Family Research Council (FRC) today joined a coalition of 47 conservative leaders and organizations in releasing an open letter to news organizations, calling on the media to stop using data from the discredited Southern Poverty Law Center (SPLC). ...

FRC hosted a Speaker Series event yesterday to launch Austin Ruse's new book Fake Science: Exposing the Left's Skewed Statistics, Fuzzy Facts, and Dodgy Data. In his remarks, Ruse made the perceptive observation that fake science is more dangerous than fake news because scientific statistics, no matter their dubious origins, tend to lodge in our brains and stay there, whereas fake news is simply superseded by the next news cycle.Here are some examples of the fake science that he cites in his book:Proponents of Missouri's constitutional amendment to legalize cloning in 2006 argued that it would lead to a plethora of treatments and cures for incurable diseases. Eleven years later, not one treatment or cure has been produced.Sixteen years ago, Al Gore claimed that global warming would wipe out polar bears. Today, the polar bear population remains the same as it was when Gore made his claim.Homosexuality is said to be inborn and unchangeable. Researchers have in fact never found a "gay gene," nor have they found that those identifying as homosexual have different brains than everyone else.The state of California claims that acrylamide, a naturally occurring chemical compound that is found in bread, cereal, cookies, potato chips, French fries, and other foods, causes cancer. In fact, one would have to consume 182 pounds of French fries per day to hit the cancer "danger zone."Activists and some scientists claim that genetically modified rice causes cancer. This has never been proven and could in fact save hundreds of thousands from blindness and even death. Approximately 250,000 children go blind every year because they lack an essential mineral that is found in this kind of rice. The rice has never gone to market because environmentalists have held it up for over 25 years.Abortion advocates claim that pregnancy does not begin until the fertilized ovum attaches to the uterine wall. In fact, most medical textbooks and dictionaries still say that pregnancy, and therefore human life, begins at conception.Sexual revolutionaries in the 60's said and continue to say that children do not need their moms and dads. In fact, social science data shows voluminously that children do best when raised in the home of their married biological mother and father—anything less than this increases the risk of the child developing dangerous pathologies.View the entire event to learn more about this important issue.
Go ahead . . . think bigger—and prepare to see new powerful Ark Encounter and Creation Museum's commercials on TV and the internet.

Link:Â http://mp3.sa-media.com/filearea/99519152353390/99519152353390.mp3Format:Â Audio/MP3Topic(s):Â Suffering - MultimediaAuthor(s)/Speaker(s):Â James White

Boy's life is saved by caring parents who won't let him become a "martyr" in service to Palestinian cause

September 17, 2017, 11:55 AM (IDT) A British Airways flight heading to Heathrow has been evacuated at De Gaulle airport in Paris Sunday after a passenger made a "direct threat" to the flight. The BA 303 remained on the ground and is surrounded by police and fire crews, with sniffer dogs searching luggage.Â

Popular TV host visits Israel, and amid plenty of laughs, observes the realities of the Middle East conflict

September 14, 2017, 7:37 PM (IDT) Putin and Khamenei, however, check cautiously on all their underlings' actions.

September 16, 2017, 4:59 PM (IDT) Armed counter-terror police are engaged in an operation in the town of Sunbury southeast of London in connection with the Tube bombing which injured 29 people Friday. The houses around the targeted address have been evacuated in case of an explosion or gunfire.

While most of that cooperation is not publicly visible, relations between Israel and Arabs have never been stronger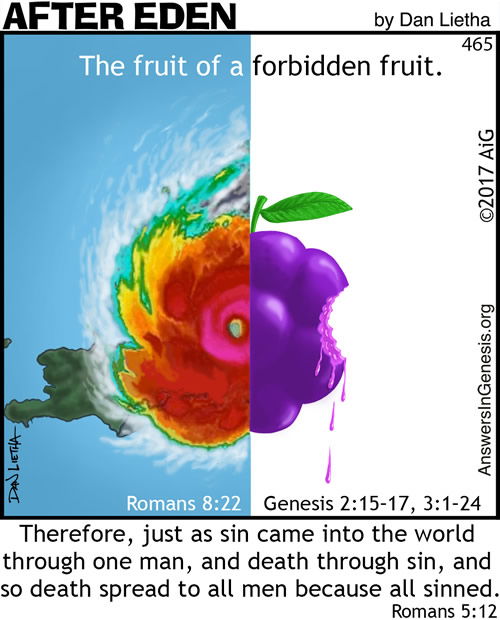 September 14, 2017, 6:04 PM (IDT) A pair of suicide attacks south of the Iraqi capital killed at least 74 people and injured dozens of others on Thursday. First, at a restaurant in Nasiriya, about 300km southeast of Baghdad, a bomber blew himself up and several others opened fire. Later, a car bomb was detonated at a checkpoint manned by the security forces in the area. The fatalities were said to include Iranian pilgrims. ISIS claimed responsibility for the attacks. It was the first time this year that the terrorist organization succeeded in infiltrating one of the main Shiite cities in Iraq.

September 16, 2017, 4:06 PM (IDT) Shortly after the US-led coalition threatened to strike any Syrian Arab Army units if they crossed the Euphrates River, Syrian and Hizballah troops were marching across imported Russian pontoon bridges to reach the river's eastern bank. By Friday, Sept. 15 they were able to establish a bridgehead there. Neither the US nor Israel interfered.

To give you a taste of what you will see when you follow our social media accounts, here are our top 10 most-liked Instagram photos from this summer.

It appears that Family First is being stripped of its charity status simply because of its views on marriage and family.

Link:Â http://mp3.sa-media.com/filearea/517101427330/517101427330.mp3Format:Â Audio/MP3Topic(s):Â Suffering - MultimediaAuthor(s)/Speaker(s):Â John Macarthur