Pastor Andrew Brunson revealed the passage from Scripture that he most relied on during his days of imprisonment in Turkey.

We've compiled the top stories of the week. Here's what you need to know:

In modern America many have no objection to cremating dead bodies, but that was not always the case.

Among the contested issues within churches today is what the Bible says and means as it pertains to tattoos, a topic that proves challenging given that they have become normalized in culture.

Will Graham, grandson of the late Billy Graham, has shared how he "fell in love" with the Bible while studying at Liberty University and how his time at the college influenced his ministry today.

What does the Bible have to say about drinking alcohol? Both the Old and New Testament speak of the practice, giving it mixed reviews.

Surviving 49 days adrift on the open sea without a motor or a paddle is a tall task for anyone. Thankfully for one teen who was recently cast over 1,500 miles from home, he had a Bible, which he credits for stopping him from killing himself.

The Chinese government is supervising a five-year plan to make Christianity more compatible with socialism in which there will be a "rewrite" of the Bible, a prominent religious freedom activist has told Congress.

Link: http://ehrmanproject.com/is-there-a-central-message-throughout-all-66-unique-boo...Format: VideoTopic(s): Audio and MultimediaMultimediaBibliologyRedemptive HistoryAuthor(s)/Speaker(s): D A Carson

Link: http://ehrmanproject.com/how-do-we-explain-the-bibles-400000-errorsFormat: VideoTopic(s): Audio and MultimediaBibliologyAuthor(s)/Speaker(s): Michael J Kruger

False teachers can't stand what the Bible actually says about who God is, what sin is, what it says about repentance—plus judgment, and salvation.

The Bible doesn't give us the age of the earth. But that doesn't mean we can't determine that the Bible, a book of history, gives us the information we need.

by Colin Eakin


s the "social justice" juggernaut continues to batter the breastwork of the Church, it would seem to be a propitious moment to look deeper into what the Head of the Church thinks about the issue. Scripture actually gives considerable insight into the thoughts of Jesus regarding the "social justice" movement. And—to the likely surprise of those pushing the movement forward—His words should give them considerable pause.Let's start with the obvious: Jesus does not oppose justice. On the contrary, Jesus is the Originator, Definer, Overseer and Executor of justice (Mt. 12:18, 20). With regard to human interactions, the Bible uses the term "justice" to denote the condition of being impartial, even-handed, and scrupulous, and Jesus explicitly supports such an ethic (Luke 11:42; 18:7-8; John 7:24). Another manner by which justice is understood is moral perfection, and on that score, Jesus is the supreme example (Ps. 145:17). Further, the biblical concept of justice ultimately contends that all its supplicants will get exactly what they are promised, and Jesus guarantees that He will be there at the end, making it so (John 5:27-29).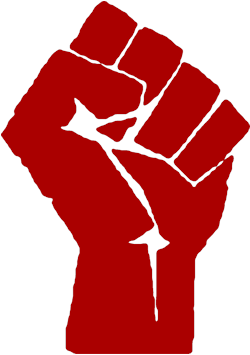 So if Jesus is the author, champion, and living exemplar of all justice, He must be in favor of "social justice"—right? To get an accurate biblical answer to that question we must understand how the modifier compromises and corrupts the virtue. The Bible actually never uses any modifiers for "justice," let alone "social," which in itself should deter those who would speak and reason biblically from use of this term (for this reason, throughout this article the term "social justice" is set off in quotations to indicate its illegitimacy as a biblical term and notion). But because the culture has conjured this idea which the undiscerning Church seemingly cannot resist, it is incumbent upon those who would claim to represent Jesus to understand and discuss its full portent.For our purposes, we will use the following definition for "social justice": "A philosophical and political concept holding that, because all people in this world should have equal access to wealth, health, opportunity and well-being, all people of this world are thus obliged to make it so."You may ask, what's wrong with that? All for one and one for all in striving for equality? Why wouldn't the One who is ultimately bringing "justice to victory" (Isa. 42:1-3; Matt. 12:20) support this effort? The Bible gives us four compelling reasons why He does not:1. "Social justice" misapprehends the eschatonOne text in Scripture giving particular insight into Christ's perspective on the matter of "social justice" is found in Luke 12:13-15. It reads: "Someone in the crowd said to Him, 'Teacher, tell my brother to divide the inheritance with me.' But He said to him, 'Man, who made Me a judge or arbiter over you?' And He said to them, 'Take care, and be on your guard against all covetousness, for one's life does not consist in the abundance of his possessions."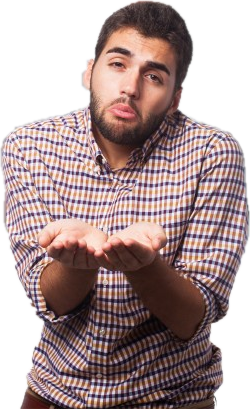 Here, Jesus is confronted by a man who has been (in his opinion) deprived of his fair share of an inheritance. From a "social justice" perspective, the man has been wronged, in that he believes he is owed wealth that has not been forthcoming. The man thus appeals to Jesus as an authority figure to find in his favor and correct the perceived injustice. This is a quintessential "social justice" scenario: resources have been appropriated in an asymmetric (therefore, unfair) manner, and the one deprived thus seeks redress.But does Jesus give empathy and succor to the plaintiff? Does He commiserate with the aggrieved brother and come to his aid? Quite the opposite. In fact, Jesus gives the man a curt rebuke. He begins by asking the man why He should be a judge or arbiter in this situation. This response should arouse our curiosity, because as the Bible makes clear, Jesus knows His Father has handed all judgment over to Him (John 5:22, 27; 9:39). His response to the man is therefore puzzling. After all, with all judgment handed over to Him, why wouldn't Jesus be the perfect judge in this, as in all, matters?The answer is twofold. The first has to do with the ordo eschaton, the order of last things. Jesus is here giving a revealing (if indirect) eschatological lesson. Jesus knows full well that His time for judgment is coming, when He will judge the entire world with perfect justice based upon the Word God has given (John 12:48). But He also knows that the time from the fall of Jerusalem and the Babylonian Captivity (605 BC-586 BC) through His time upon the earth and right up to the present is described by God as "the times of the Gentiles" (Luke 21:24; Rom. 11:25). During this period of history, Jesus understands that God's plan is not judgment but salvation. Yes, Jesus is the final Judge of this world, but that comes later. For now, God is still graciously saving sinners through the narrow door of repentance and faith. In His rhetorical query, then, Jesus is deferring present judgment of earthly matters. His desire is that the man might forego the redress of an alleged earthly injustice, and instead prepare his heart through repentance and faith in anticipation of the judgment that is to come.Many evangelicals who pander to ideas of "social justice" operate from an erroneous postmillennial eschatology. To their way of thinking, the earthly kingdom Jesus is promised to bring (2 Sam. 7:12) has already been inaugurated with His first appearance, and it is thus up to His followers to implement its form. And when one convolutes the Bible's prophecies regarding the present and future ages in this manner, the fallout is naturally erroneous fixation on the redress and reparation of inequalities in the here and now. But that is not what the Bible says about God's intent in the present, nor in the future. God will indeed bring to fruition the promised earthly kingdom of Christ (Rev. 20:1-6), but He will do it without need of any human partnership (Acts 17:25), and only when the sum of those who are appointed to eternal life believe (Acts 13:48). For now, Jesus as Judge and Arbiter of the world is on hold, being mercifully delayed, "until the fullness of the Gentiles has come in" (Rom. 11:25). Jesus' just judgment of the world is coming, but—in God's inexplicable and extraordinary love, mercy and grace—He continues to delay that day, such that "now is the day of salvation" (2 Cor. 6:2).2. "Social justice" often arises from sinful impulseThe second reason why Jesus defers to judge in this man's case is found in the continuation of Jesus' remarks to the crowd (v. 15): "And He said to them, 'Take care, and be on your guard against all covetousness, for one's life does not consist in the abundance of his possessions.'" Here, Jesus unequivocally ties concern over earthly inequalities with the potential for sin—the sin of covetousness. And His implication is blunt: the focus upon earthly inequalities, even with the intent of their amelioration, by its nature introduces the possibility of covetousness. Jesus is saying that those obsessed with rectifying worldly inequalities as they pertain to themselves should first reflect about a possible covetous impulse.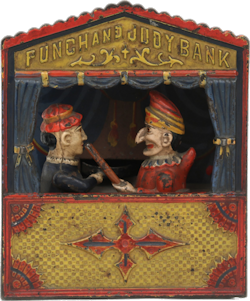 The Holy Spirit (through James) then elaborates on this idea (James 4:1-2, 4-5): "What causes quarrels and what causes fights among you? Is it not this, that your passions are at war within you? You desire and do not have, so you murder. You covet and cannot obtain, so you fight and quarrel . . . You adulterous people! Do you not know that friendship with the world is enmity with God? Therefore, whoever wishes to be a friend of the world makes himself an enemy with God."So, Jesus claims that those obsessing over their unfair or unequal treatment in this world must guard against covetousness, and the Spirit through James says covetousness lies at the core of fights and quarrels as to who has what and who does not. This link is no mere coincidence. The rancor and invective that so often attend plaintiff demands for "social justice" lie in stark contrast to the fruits of the Spirit-led life, as laid out in Galatians 5:22-23, and this passage in James identifies the core reason for this. The Bible is clear: whenever there is a focus upon remediation of earthly inequality, covetousness may very well lie at the source, and when it does, acrimony and outrage often result.Notice, too, how the Spirit through James goes on to associate covetousness with friendship with the world. This also is no coincidence. Not only do the evangelical champions of "social justice" often carry with them a misguided eschatology, but also quite commonly a penchant for the favor of the world. In fact, when one looks out over the sea of modern evangelicalism to those at the helm of the S.S. Social Justice, one finds a remarkably common deference to culture and desire for its approval. Today's most prominent evangelical crusaders for "social justice" almost always seem to be those most eager to be received well by the secular docents of modern-day politics, academia, business and social media, and this passage from James helps to explain why.3. "Social justice" misapprehends human nature and its fundamental needThere is a third reason Jesus opposes "social justice", and that is its failure to apprehend the Bible's description of human nature. In Luke 19:10, Jesus declares, "For the Son of Man came to seek and to save the lost." And who are the lost? Jesus' answer is clear: they are the spiritually "harassed and helpless, like sheep without a shepherd" (Mt. 9:36; Mark 6:34). They are the spiritually poor prisoners, blind and oppressed (Matt. 5:3; Luke 4:18). And from the days of the early Church until recently, it has been understood that the manner by which Jesus saves the spiritually lost is through gospel evangelism by those whom He has already spiritually saved.But all this is now being challenged on the evangelical "social justice" front. No longer are the "lost" being defined on a spiritual basis, but on economic and/or sociological terms. And no longer is the manner by which Jesus saves the "lost" through a call to "repentance and the forgiveness of sins" (Luke 24:47), but rather through His purported desire that earthly injustices be remedied, including (and perhaps preferably) through governmental policies and programs. This is exactly how neo-Marxist dogma is now being foisted upon an unsuspecting Church under the guise of "social justice."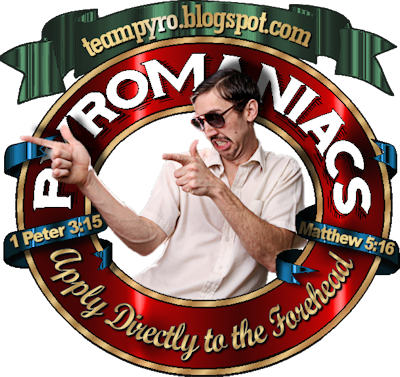 A natural corollary of this development is that those to be involved in "evangelism" no longer must be "born again" in a "saved from sin" sense, but merely must exhibit interest in bettering the material and social conditions of the disadvantaged around them. Whereas in the past, people were required to "believe in order to belong," it is somehow suggested that they might now "belong" regardless of belief. But Jesus knows that the heart of the unredeemed is "deceitful above all things and desperately sick" (Jer. 17:9), that the mind of the unredeemed is "darkened in [its] understanding, alienated from the life of God because of the ignorance that is in them" (Eph. 4:18), and that the will of the unredeemed is to "do their father's [the devil's] desires" (John 8:44). Given all that, Jesus knows that the real need of the unregenerate sinner—regardless of race, wealth, or any other earthly designation—is heart, mind and will transformation via (Luke 24:47) "repentance and the forgiveness of sins"; in a word—salvation. Not only that, given that salvation only comes from belief, under no circumstances could an unbeliever ever contribute in a positive sense to the saving work God is doing in the world today.One passage plainly detailing the above is John 7:38-39, where Jesus declares: "Whoever believes in me, as the Scripture has said, 'Out of his heart will flow rivers of living water.'" Now this He said about the Spirit, whom those who believed in Him were to receive, for as yet the Spirit had not been given, because Jesus was not yet glorified."Here, "rivers of living water" is participation in God's work in the world, about which Jesus stipulates the following: penitent belief yields the indwelling Spirit, which in turn yields power for the spiritual work God is doing. Only in that order. As Pastor John MacArthur has phrased it, one's position in Christ establishes one's practice for Christ, and never the reverse. Given this, how then could Jesus back a movement that obsesses over the material and/or sociological condition of the sinner but cares little for how that sinner might be forgiven and granted eternal life?The condition of the unredeemed is described in the Bible (Rom. 8:5-12) as living "in the flesh," about which it makes the following clear and unmistakable designation (Rom. 8:8): "Those who are in the flesh cannot please God." Ever. It is a travesty of Christ's teaching that a church could leads its members in works of "social justice" without telling them of their need to be redeemed, and how this might be accomplished. It is a travesty of Christ's teaching that a collection of earnest but unredeemed "Jesus-followers" might pursue good works to assist the disadvantaged, while at the same time having no clue as to how both they and those whom they serve might be saved from their sin.4. "Social justice" conflicts with the Church's true taskA final and related reason Jesus opposes "social justice" is that it directly undermines the primary task of the Church. To see this, one must understand the primary purpose of the Church is to declare God's Word, and that the summary purpose of all biblical instruction is the following: to present God's righteous standard to all sinners (Matt. 5:48), to drive those sinners to despair at their inability to attain the righteousness demanded of them by a holy God (Lev. 11:44-45; Gal. 3:10-11, 19-24), to have those sinners cry out for mercy to that same gracious God for a pardon from their sin (Luke 18:13-14), and to have faith that God will, as promised, apply to them the righteousness of Christ, who lovingly bore their sins upon the cross (Isa. 53:10-11; 2 Cor. 5:21). That is the crux of the gospel, the one and only message of the Church, and notice it hinges upon a requisite contrite spirit (Isa. 57:15).But when the Church reorients its focus to concerns regarding "social justice," it short-circuits and inverts this entire process. No longer is the sinner a perpetrator; now he or she is a victim. No longer does the sinner plead for mercy to a gracious and forgiving God; now he or she is owed something from Him, or at least from the world He oversees. No longer are sinners "poor in spirit" and thus eligible for the kingdom of God (Matt. 5:3). Now they are casualties of tyrannical forces that exploit and subjugate them in a bondage of oppression, against which they must rage until scores are settled. The upshot? Instead of sinners acknowledging and repenting of their sinful condition, they are now emboldened to seek recourse against as many injustices as they can identify. Gone is the meek and humble spirit that ultimately inherits the earth (Ps. 37:5; Mt. 5:5). In its place is a spirit of victimization, rebellion and retribution.It is for this reason that, across the landscape of modern-day evangelicalism, one tends to find an inverse relationship between interest in "social justice" and interest in evangelism in its historic understanding. In a very real sense, the entire mission of the Church is being hijacked. Among those on the evangelical forefront of the "social justice" movement, the talk is no longer about how sinners might avoid eternal damnation in hell, but how they might gain temporal reparation for past and present injustices."Social justice" carries with it the implicit idea the sinner in this world is owed something by someone, but that idea is completely foreign to Jesus. Even among His redeemed, Jesus claims they are owed nothing in this world (Luke 17:7-10): "Will any one of you who has a servant plowing or keeping sheep say to him when he has come in from the field, 'Come at once and recline at table'? Will he not rather say to him, 'Prepare supper for me, and dress properly, and serve me while I eat and drink, and afterward you will eat and drink'? Does he thank the servant because he did what was commanded? So you also, when you have done all that you were commanded, say, 'We are unworthy servants; we have only done what was our duty.'"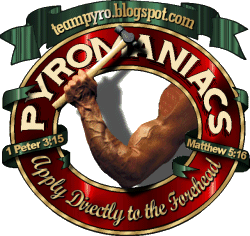 Jesus' point is clear: if even those who are a part of His kingdom are mere "servants," with no rights nor entitlements other than to consider themselves as ever-unworthy and thus duty-bound to their Master, how much more so would this apply to those on the outside looking in? It has been written elsewhere that if the parable of the Prodigal Son had been set in the age of "social justice," the son would have never returned home to his father. And why should he have? Once apprised that he was not an ungrateful, impudent, hedonistic fool in need of repentance and humble submission to his Father, but rather a victim of external, impersonal, malevolent forces stemming from unfair societal arrangements, his path would have led not to the true home of his Father's embrace and promise of eternal life, but rather to the false embrace of "social justice" promising entitlements to dampen his fall. Gone would be any notion of regret or remorse at his sin. In its place, as result of his "social justice" reeducation? Only indignation, resentment, and perpetual rebellion.Conclusion: What Does Jesus Offer?With the biblical record so consistently opposed to the zeitgeist of "social justice," it should appall the Church that it could be so easily and so harmfully beguiled as it has been. Jesus offers the sinner not a list of earthly entitlements to be pursued and defended at all costs, but rather inexplicable love and mercies despite that same sinner's enmity (Lam. 3:22-23; Rom. 5:8,10; 8:8). Jesus doesn't offer the sinner the right to claim victimhood and redress against earthly injustices, but only the right to claim eternal unworthiness for His promise of eternal life. The Church is called not to a mission of political and economic lobbying for the betterment of this world, but a mission calling sinners to repentance for their betterment in the next (Luke 5:32). As to worldly arrangements and the goals of "social justice" devotees, Jesus wondered (Matt. 16:26), "What does will it profit a man if he gains the whole world and forfeits his soul?" May God raise up within His Church those who know the answer to this question, and from that answer might clarify the true gospel from its "social justice" corruption.Dr. Colin L. EakinPyromaniac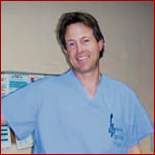 Dr. Eakin is a sports medicine orthopćdic surgeon in the Bay Area and part time teacher at Grace Bible Fellowship Church's Stanford campus ministry. He is the author of God's Glorious Story.
Dear Friends,By now, you have no doubt heard the wonderful news about the release of Pastor Andrew Brunson, an American who was wrongly imprisoned in Turkey while spreading the Gospel to the Turkish people. During an interview on Good Morning America, Pastor Brunson related a wonderful insight on how God increases the work of His servants' hands in unexpected ways: "We're not known people. We're not very important people. We've been working in Turkey in obscurity for a number of years. But then, around the world, I think millions of people in many countries were praying for us. Even though [being imprisoned] caused us a lot of hurt, I think that God is using this, was planning to use this to bring blessing to Turkey. Now there are millions of people who have prayed for Turkey."This is an important lesson for all of us who are striving to live out our faith as Christians. As I know I have experienced, there are days (or maybe even weeks or months) during our faith journey when we feel like we are living in obscurity, seemingly unable to accomplish anything of importance and feeling like we don't matter. I'm sure there were times during Pastor Brunson's 23 years in Turkey when he perhaps felt discouraged in this way. But day in and day out for 23 years, Pastor Brunson kept the faith and ministered to the Turkish people in "obscurity." And then, seemingly out of nowhere, he was thrust into the spotlight and into a situation he never could have imagined or asked for. And as Pastor Brunson has pointed out, God used his physically and mentally anguishing experience of imprisonment for a greater good that only He could have imagined.Following Pastor Brunson's courageous example, we too are called to live out our faith, day in and day out, even when we feel like we are living in obscurity. When we do this, we are preparing ourselves for the day when God will call us forth to perform a mighty work for His glory.Thank you for your prayers and for your continued support of FRC and the family.Sincerely,Dan Hart Managing Editor for Publications Family Research Council FRC ArticlesThe Kavanaugh Circus Shows The Supreme Court's Political Power Is Out of Control – Travis WeberMan Steals Gold Medal From Top Woman in World Cycling Race – Cathy RuseAllied for Truth and Freedom Regarding Unwanted Same-Sex Attractions – Peter SpriggHacksaw Ridge and the Value of Conscientious Objectors – Alexandra McPheeWe're In a Spiritual Battle of Good vs. Evil. Gosnell Proves It. – Patrina MosleyChristians Should Be Fearless in Living Out Their Faith. Even Supreme Courts Agree. – James SelveyPakistani Christian Woman's Fate Hangs in the Balance – Travis WeberMillennials and the Future of Marriage – Caleb SutherlinReversing Roe—Or Ignoring Her? – Alexandra McPheeThe Unity of Body and Soul: Why It Matters – Caleb SutherlinAmericans Can "Afford to Not Care" About Voting. Yet We Should Still Care. – Travis Weber Religious LibertyReligious Liberty in the Public SquareDefining The Thing – Dan Hitchens, First ThingsTrump Signs Bill Expanding Criminal Code on Church Vandalism to Protect Religious Nonprofits – Samuel Smith, The Christian PostSenior Google Search Engineer Advocates for Censorship of 'Terrorist' Marsha Blackburn – Allum Bokhari, BreitbartComplaint prompts Utah's Dixie State University to remove Bible, Book of Mormon from hotel rooms – Peggy Fletcher Stack, The Salt Lake TribuneChurch Ordered to Pay $13,000 in Property Taxes Heads to Court – Emily Jones, CBN NewsSwastikas painted on Northern Virginia JCC – Jared Foretek, Washington Jewish WeekAmericans By a 2-1 Margin Say Media Coverage Was Biased Against Kavanaugh – Micaiah Bilger, LifeNewsVICTORY! Atlanta Pays Ex-Fire Chief $1.2 Million in Religious Liberty Lawsuit – ToddStarnes.comInternational Religious FreedomPastor Freed by Turkey Kisses American Flag, Prays for Trump – Chuck Ross, The Daily SignalChina Trying to 'Rewrite the Bible,' Force Churches to Sing Communist Anthems – Samuel Smith, The Christian PostHindu Attacks Against Christians on the Rise in Southern India – Steve Warren, CBN NewsHundreds of Chinese Christian Schoolchildren Forced to Declare They Follow 'No Religion' – Will Maule, CBN NewsPakistan's Supreme Court Reserves Judgment in Asia Bibi's Final Appeal – Persecution.orgIran: Two Christian converts receive prison sentences – Middle East ConcernUK High Court Rules That Declining to Bake 'Gay Cake' Isn't Discrimination – Troy Worden, The Daily Signal LifeAbortionWhen the abortion industry fights regulations, it proves it isn't pro-woman – Cassy Fiano-Chesser, Live ActionFact Check: Tweet Shows Exponential Growth in Planned Parenthood Campaign Contributions From 2014 to 2018 – Emily Larsen, CheckYourFactAGAIN? Another pro-abortion activist violently attacks pro-lifers in Canada – Cassy Fiano-Chesser, Live ActionChicago Planned Parenthood botches at least six abortions in under a year – Nancy Flanders, Live ActionBioethics15 Celebrities who are showing us how to welcome people with special needs – Cerith Gardiner, AleteiaThe Expansion of Assisted Suicide North of the Border – John Stonestreet and Roberto Rivera, BreakPoint FamilyMarriageThe Best Marriage Ever – Nancy Guthrie, CrosswayEvery marriage has its rocky patches. And given good sense, survives – Harry Benson, The Conservative WomanHow Moving In Together Makes It Harder to Know If He's the One – Galena Rhoades, Family StudiesParentingLord, Teach Us—and Our Kids—to Pray – Megan Kennedy and Jared Kennedy, The Gospel CoalitionIn light of Brett Kavanaugh, an indepth look at how and when character is formed in kids – Jennifer Graham, Deseret NewsRegaining the Joy of Family Life: A Review of How to Be A Happier Parent – Naomi Schaefer Riley, Family StudiesThe Kanye-Trump Bromance Highlights Our Culture's Yearning For Fathers – Melissa Langsom Braunstein, The Federalist6 Ways to Ruin Your Children – Jeff Robinson, The Gospel CoalitionEconomics/EducationHigher Rent, Fewer Babies? Housing Costs and Fertility Decline – Lyman Stone, Family StudiesFaith/Character/CultureRejecting Second-Wave Feminism: A Review of Mona Charen's Sex Matters – Ashley McGuire, Family StudiesFormer Nightclub Owner Addicted to Drugs, Porn, Gambling Now Brings Life-Saving Water to 8 Million – Michael Gryboski, The Christian PostObey God with Your Creativity – John Piper, Desiring GodOn Moments – Tod Worner, Word on FireA Morning with Big Brother – Joseph Pearce, Intellectual TakeoutWhy Christians Don't Go to Church (and Why They Must) – Joe Carter, The Gospel CoalitionHuman SexualitySchool District Changes Its Restroom Policy – Then Ignores the Sexual Assault of a Five-Year-Old Girl – Sarah Kramer, Alliance Defending FreedomHow can we discuss sex ed without talking about marriage? – Andrea Mrozek, Hamilton SpectatorBiological Male Wins World Championship Event in Women's Cycling – Peter Hasson, The Daily SignalHuman Trafficking123 missing children found in Michigan during sex trafficking operation – Emily Jacobs, New York PostAmnesty International Expels Member for Standing Against Prostitution – Ben Miller, National Center on Sexual ExploitationPornographyThe Shame-Free System This All-Guys' College House Has To Fight Porn Is Brilliant – Fight the New Drug
Link: https://www.youtube.com/watch?v=aEAPWac19a4Format: VideoTopic(s): Audio and MultimediaBibliologyAuthor(s)/Speaker(s): Robert L Plummer

Jeremiah 51:15 He hath made the earth by his power, He hath established the world by his wisdom, And hath stretched out the heaven by his understanding. There is no way you believe the Bible if you do not think that God literally created the earth. Notice this verse in the book of Jeremiah. It […]

Link: http://www.omahabiblechurch.org/sermons#series_62Format: Web PageTopic(s): The Imputation of Christ's RighteousnessImputation of Christ's RighteousnessAuthor(s)/Speaker(s): J V Fesko

Link: https://statementonsocialjustice.com/articles/wealth-redistribution/Format: Web PageTopic(s): Money & GenerosityPovertyAuthor(s)/Speaker(s): E Calvin Beisner

False teachers can't stand what the Bible actually says about who God is, what sin is, what it says about repentance—plus judgment, and salvation.

For Christian bakery owners Amy and Daniel McArthur, one chapter of their fight for religious freedom has come to a close. The owners of the Ashers Baking Company in Northern Ireland received a unanimous ruling from the UK's highest court that they were entitled to decline baking a cake that spoke a message of support for same-sex marriage.In 2014, Gareth Lee, a gay rights activist, approached the Belfast branch of the bakery with a request for a cake that would include a slogan that read "Support gay marriage" along with the Sesame Street characters Ernie and Bert. While the bakery had initially taken the request, it later canceled the order and refunded Lee's money. Immediately, the Northern Irish Equality Commission stepped in, inciting that Lee had been discriminated against based on his sexuality. The bakery stated it didn't want to make a cake that displayed a message that was against their Christian beliefs. Originally, a Belfast court had ruled favorably for Lee, but the case was taken all the way to the Supreme Court, where all five justices ruled in favor of the McArthurs. One of the judges, Brenda Hale, wrote in her decision: "In a nutshell, the objection was to the message and not to any particular person or persons." The general manager of Ashers, Daniel McArthur, said "I want to start by thanking God … he has been with us during the challenges of the last four years."This case comes only a few months after Jack Phillips, owner of Masterpiece Cakeshop in Lakewood Colorado, won his U.S. Supreme Court case Masterpiece Cakeshop v. Colorado Civil Rights Commission. As with Jack Phillips, the McArthurs have no issue with serving Mr. Lee, as they have said, "We didn't say no because of the customer; we'd served him before, we'd serve him again. It was because of the message. But some people want the law to make us support something with which we disagree." It isn't an objection to Mr. Lee's character or sexual orientation, but rather the context of the message of his order. The McArthurs are implementing their business by living out the values they conscientiously believe in. They are free to run their business as a Christian business, and there should be no one who can tell them to work differently.The Bible says in James 1:23-25 that "For if anyone is a hearer of the word and not a doer, he is like a man who looks intently at his natural face in a mirror. For he looks at himself and goes away and at once forgets what he was like. But the one who looks into the perfect law, the law of liberty, and perseveres, being no hearer who forgets but a doer who acts, he will be blessed in his doing." The McArthurs are laboring to use their liberty and religious rights to serve Christ in all capacities of their lives, not just in private. Let us pray that they will continue to be strong in obedience to God in what He is calling them to do, as it is highly probable that the McArthurs have not heard the last of this case.We're all called as Christians to live in the world, but not to live like it. We all have a commitment to God to live as He is calling us to live. In a time where many schools and businesses are curtailing the freedom to live out one's beliefs, this calling will become more of a challenge. But when we stay committed to following Jesus Christ and trust that He is the Savior, we see the fulfillment it brings to our lives and further confirms the truth of God's laws. President Ronald Reagan said it best: "Freedom is never more than one generation away from extinction. We didn't pass it to our children in the bloodstream. It must be fought for, protected, and handed on for them to do the same." May we fight for these freedoms in each of our unique callings for our children and future generations.James Selvey is an intern at FRC Action.
Millennials are bringing down the divorce rate in America. Research by University of Maryland professor Philip Cohen indicates that the divorce rate has fallen by eight percent from 2008 to 2016. According to Cohen, "the overall drop has been driven entirely by younger women." While older generations are still getting remarried and divorced, millennials are staying together longer.But there's a downside. Few millennials are actually getting married—about 59 percent are unmarried/never married. This is significantly higher than the historical averages for the same age group. Citing the U.S. Census Bureau, Gallup found that at the same age, about "36% of Generation Xers, 48% of baby boomers and 65% of traditionalists were married when they were the age that millennials are now."Cohen suggests one reason for this is that millennials are being more selective about who they marry and when. Many are waiting to marry until after they have a stable career and have completed their education. These are good indicators of marriages that will last. For now, divorce rates are likely to continue to fall.Despite these hopeful signs, we are living in an era marked by a drastic decrease in marriages. The National Center for Family & Marriage Research has found that "the peak marriage rate of 92.3, observed in 1920, is nearly three times the rate in 2016." The institution of marriage is now a leaning pillar in our society.With so many unmarried young adults (myself included), the number of single parent households is also rising. Socially, being a single parent or having children out of wedlock is now widely accepted: "The rates of acceptance currently stand at 68 percent amongst millennials." Having compassion and understanding for single parents is vital, but we must at the same time acknowledge and have compassion for the children who are born out of wedlock and who must bear the consequences of their parents' choices.What could this mean for the future? What kind of lives are we encouraging for our children? Let's look at the numbers. Children from single parent households are more likely to struggle with poverty, have an increased risk of drug and alcohol abuse, are twice as likely to commit suicide, are less likely to finish school, are more likely to commit crimes, and are more likely to become pregnant as a teen than their traditional family counterparts. The fact remains that families do best when they have a married father and mother. Again, saying this is not to denigrate single parents who are doing their utmost to provide for their kids. But there are profound societal consequences as the normalcy of single parenthood increases.Most importantly, these statistics show a distressing outlook for the future. Millennials no longer find comfort in marriage that has been a staple in generations past. As single parent households rise, the future is foreboding.Pew Research has found that "Fewer than half (46%) of U.S. kids younger than 18 years of age are living in a home with two married heterosexual parents in their first marriage." This shift in culture is compounded by the fact that "34% of children today are living with an unmarried parent—up from just 9% in 1960, and 19% in 1980."As less marriages take place, there will be fewer examples of healthy marriages for children to emulate. Fortunately, we have the example from the Bible. We know that husbands are to love their wives like Christ loved the Church (Ephesians 5:25). This kind of love requires dying to one's self for the sake of the other—a lesson that is of the utmost importance in today's society.Trends and statistics can give us an idea of what is to come, but the future is never set in stone. The importance of marriage is not and should never be a partisan issue. Everyone should stand to protect and promote the family for the betterment of society.Caleb Sutherlin is an intern at Family Research Council.
Your weekly Dose of SpurgeonThe PyroManiacs devote some space each weekend to highlights from the lifetime of works from the Prince of Preachers, Charles Haddon Spurgeon. The following excerpt is from The Metropolitan Tabernacle Pulpit, volume 41, sermon number 2,415, "The believer's heritage of joy."
They testimonies have I taken as an heritage for ever; for they are the rejoicing of my heart. Psalm 119:111"A man's mind is rich very much in proportion to the truth he knows." He who knows the Word of God is mentally rich, he has a large heritage. There are persons, I am told,—deists—who believe in God, but who do not believe in the Word of God. They believe, then, in a God who has never spoken, a silent God, a God who has, at any rate, never spoken to his noblest creatures most capable of understanding his mind. To them, God is one who remains locked up for ever in exclusiveness, except so far as his works may reveal him. I think there are many difficulties in the way of receiving such a theory as that. Whatever difficulties there may be about God having spoken to us, and given us testimonies,—and that is the meaning of the word in our text,—there are none so great to overcome as this one would be, that, through all these ages, so many men have sought after God, and so many craving hearts have yearned to find God, yet he should have suffered six thousand years at least to pass, and should never have spoken to men a single word that they can understand. Now, so far from accepting that theory, I believe this Word of God to be God's testimony, God's speech, God's declaration about himself and about many other things that his creatures need to know,God's witness-bearing to us, out of the depth of his divine knowledge, that we may know and understand and see things aright. And I say, and I am sure that many of you will say with me, these speeches of God, these revealing of God which I find in these two books of the Old and the New Testaments, are my heritage. I rejoice to accept them as the estate of my mind, the treasure of my thought, the mint of the heavenly realm, the mine from which I can explore fresh veins of thought as long as I live, claiming all as my heritage forever. I have been preaching the Word of God these six-and-twenty years in this one place to very much the same congregation all the while; and if I had been obliged to preach from any other book, I should have worn it threadbare by this time; but the Bible is as fresh to me to-day as when first I began to speak from it as a boy, and preached to you from it as a youth. It is an inexhaustible heritage of mental wealth to the man who will accept it, and give his mind to the study of it. Look at the doctrines, the precepts, the promises, the prophecies, the histories, the experiences,—it is no use for me to try to map out this estate, it is so large.As a great heritage of mental wealth, it makes every man who receives it, however illiterate he may be upon other subjects, a wealthy man spiritually, while they who discard it become poverty-stricken in mind, whatever else of mental attainments they may possess.
It's great to see a confirmation of what the Bible says, but we don't believe the Bible because of archaeology. We believe the Bible because it's God's Word.

But the Bible gives us the true origin of evil. We're not descended from an ape-like ancestor. We came from the first couple, Adam and Eve.

This unique curriculum features apologetics (faith-defense teaching), biblical authority teaching, and a chronological approach.