Ezekiel 12:25 For I am the LORD: I will speak, and the word that I shall speak shall come to pass; it shall be no more prolonged: for in your days, O rebellious house, will I say the word, and will perform it, saith the Lord GOD. God often is patient with His people and even the lost world. He gives the opportunity to repent and get right. It might seem as though He is not doing what He said He would do. The truth is that He is waiting for you. There is one thing you can be sure of. He said it, and He will do it. Soon He will no longer be patient. Soon He will bring the consequences of our sin. It is time now to be saved. It is time now to do right. I know you think that God will never really act because He hasn't so far. You are wrong. Today is the day of salvation. Now is the time to get right with God. If you do not believe and repent just know it is happening. Judgment is coming. Now is your only chance you can be sure of! Photo by Uroš […]

I recently attended the Coalition to End Sexual Exploitation (CESE) Global Summit, but it's hard to know how to summarize it. The CESE, an annual event organized primarily by the National Center on Sexual Exploitation (NCOSE), was held in early April in Herndon, Virginia, near Washington, D.C.Rather than try to summarize the speakers' messages from the sessions I was able to attend, I decided to post a list of websites that represent the work done by some of those speakers. I hope this will serve as a reference or resource for those seeking more information about how to combat pornography, prostitution, and other forms of sexual exploitation such as the general objectification of women's (and sometimes men's) bodies.Note that the CESE is a broad-based coalition, cutting across political, religious, and ideological lines. Not all of the groups or speakers who participate are social conservatives or Christians—some for example, are liberal feminists. (Therefore, Family Research Council does not necessarily endorse everything on these websites.) All these groups, however, have found common ground in the cause of ending all forms of sexual exploitation.Here are the first six websites (a subsequent post will present the final six resources):1. National Center on Sexual ExploitationThe first website to highlight is that of NCOSE itself. NCOSE explains its purpose and focus this way:The National Center on Sexual Exploitation (NCOSE) is the leading national organization exposing the links between all forms of sexual exploitation such as child sexual abuse, prostitution, sex trafficking and the public health crisis of pornography. As the thread of pornography in the web of sexual exploitation is systemically overlooked by society, the National Center on Sexual Exploitation has prominently advanced this issue as a central pillar of its projects in order to promote more holistic solutions.A separate website for the CESE Summit itself includes videos of some of the presentations (note: there are audio problems at some points in the video).2. Culture ReframedDr. Gail Dines, an activist and scholar who founded Culture Reframed, was a pioneer in the effort to define pornography as a public health crisis—a declaration that has now been made in resolutions adopted by several state legislatures. Here's part of the description of their work:Culture Reframed is the first health promotion effort to recognize and address pornography as the public health crisis of the digital age. . . . Our research-driven programs teach parents and those in the helping and healthcare professions how to recognize and respond to the role pornography can play in sexual violence, unhealthy relationships, internet and sex addictions, negative self-image, sexual dysfunction, depression, sexually transmitted infections, injuries, and other health problems.NCOSE presented Dines with its highest honor, the Founders Award, at the Summit.3. Fight the New DrugThis website is particularly effective in reaching the younger generation with a message about the harms of pornography. For example, they offer t-shirts with messages like "Porn Kills Love."Here's how they describe their work:Fight the New Drug is a non-religious and non-legislative organization that exists to provide individuals the opportunity to make an informed decision regarding pornography by raising awareness on its harmful effects using only science, facts, and personal accounts.Clay Olsen, President and Co-Founder of Fight the New Drug, spoke at the CESE Summit.4. Your Brain on PornYour Brain on Porn (YBOP) is an exhaustive clearinghouse of scientific research on the effects of pornography.YBOP created a few lists of studies:This page lists 39 neuroscience-based studies (MRI, fMRI, EEG, neuropsychological, hormonal) providing strong support for the addiction model.This list contains 14 recent literature reviews & commentaries by some of the top neuroscientists in the world, supporting the porn addiction model. (This dated paper was not a literature review and misrepresented most the papers it did cite.)24 studies linking porn use/sex addiction to sexual problems and lower arousal to sexual stimuli. The first 5 studies in the list demonstrate causation, as participants eliminated porn use and healed chronic sexual dysfunctions.Almost 60 studies link porn use to less sexual and relationship satisfaction.Over 20 studies reporting findings consistent with escalation of porn use (tolerance), habituation to porn, and even withdrawal symptoms. Over 45 studies link porn use to poorer mental-emotional health & poorer cognitive outcomes.Over 25 studies linking porn use to "un-egalitarian attitudes" toward women.YBOP founder Gary Wilson spoke at the CESE Summit, and said there about five studies that are relied upon by pornography defenders to try to debunk the overwhelming evidence in the studies listed above. He thoroughly debunked the debunkers, taking on five myths about pornography. The myths are:"Pornography is not addictive.""Sex addicts simply have high sexual desire.""Using pornography is good for your relationship.""Using pornography makes you more egalitarian.""Pornography has many benefits and few drawbacks."Oh, and do you think that only religious conservatives have concerns about pornography? Gary Wilson is an atheist.5. Collective ShoutWhile the CESE Summit featured heart-wrenching stories about victims of sexual exploitation, it also featured inspiring stories of grassroots activism making a difference, especially when directed at corporations. Among the speakers at the Summit was Australian writer Melinda Tankard Reist, whose organization is described this way:Collective Shout is a grassroots campaigns movement against the objectification of women and the sexualisation of girls.Collective Shout is for anyone concerned about the increasing pornification of culture and the way its messages have become entrenched in mainstream society, presenting distorted and dishonest ideas about women and girls, sexuality and relationships.One of the best stories was about a protest against Mossimo, a clothing store that ran an online competition it called "Peepshow," inviting ordinary women to send in pictures of themselves in their underwear. A prize was offered for the person whose photo got the most votes. Instead of a picture in her underwear, one woman submitted a picture of herself holding a sign that said, "Mossimo Peepshow = Sexist Rubbish." Collective Shout got enough people to vote for this entry that it actually won the competition!Reist also has a personal website, and the book she edited, Getting Real: Challenging the Sexualisation of Girls, is available on Amazon.6. U.S. Institute Against Human TraffickingAccording to their website:The U.S. Institute Against Human Trafficking intends to eliminate Human Trafficking in the United States.We will end Human Trafficking in the United States through prevention, combating demand, the rescue of victims, and providing safe refuge for the restoration of survivors.USIAHT is one of a number of organizations that bluntly describe sex trafficking as slavery:Sex Trafficking is modern day slavery, happening everywhere in the United States. The victims can be U.S. citizens or of any nationality, age, socioeconomic status, or gender. Sex Trafficking is a highly profitable crime that exploits an adult through force, fraud, or coercion, or that engages a child in any form of commercial sexual exploitation.Geoff Rogers of USIAHT was a speaker at the CESE Summit, and one of only a few who explained that men and boys can be victims of sexual exploitation, too.I would note that USIAHT's name and a glance at their home page may give the impression that it is a federal government agency, but this is not the case. USIAHT is "a nonprofit, faith-based organization anointed by God to fight against human trafficking in America with truth and integrity, showing the love of Jesus Christ to all involved."
Link: https://www.monergism.com/our-god-consuming-fire-hebrews-1229Format: Web PageTopic(s): Fear of GodChapter 12Author(s)/Speaker(s): Robert Traill

Link: https://www.monergism.com/fear-god-both-old-new-testaments-9-part-mp3-lecture-se...Format: Web PageTopic(s): Audio and MultimediaFear of GodAuthor(s)/Speaker(s): Al Martin

For God so Loved the World….

Ezekiel 2:6 And thou, son of man, be not afraid of them, neither be afraid of their words, though briers and thorns be with thee, and thou dost dwell among scorpions: be not afraid of their words, nor be dismayed at their looks, though they be a rebellious house. As the young preacher stands to preach, he is often fearful. The faces of the people sometimes appear to be unsympathetic, even of the believers. Ezekiel the prophet was going to be preaching to a rebellious group. He was told not to be afraid. They would say ugly things, but he shouldn't allow that to hinder him. Even if they were rude to him and didn't help take care of him, he should continue to preach. He was not to be afraid. He was not to get discouraged because of their looks. God warned him that they were rebelling against God Himself. All preachers need to remember that they preach to an audience of One. People often cause us to think that they do not love us. They make us feel like we do not measure up whether intentionally or unintentionally. We must do right. We must preach because He sent […]

Today's category: HypocritesThe Millionaire At a church meeting a very wealthy man rose to tell the rest of those present about his Christian faith. "I'm a millionaire," he said, "and I attribute it all to the rich blessings of God in my life. I remember that turning point in my faith. I had just earned my first dollar and I went to a church meeting that night. The speaker was a missionary who told about his work. I knew that I only had a dollar bill and had to either give it all to God's work or nothing at all. So at that moment I decided to give my whole dollar to God. I believe that God blessed that decision, and that is why I am a rich man today." He finished and there was an awed silence at his testimony as he moved toward his seat. As he sat down a little old lady sitting in the same pew leaned over and said to him: "I dare you to do it again."View hundreds more jokes online.Email this joke to a friend

The following post is a response to this comment found on social media:"Being GAY is not a CRIME. And it is not a SIN.: Stop using God to justify your prejudice. Religion is about Loving one another, You're just looking for an excuse to hate."If someone were to simply take a few hours out of their life to carefully examine what other people believe before misrepresenting it, it may go a long way a solving needless conflicts in our world, even before they arise. Instead of claiming the moral high ground by dictating what others' beliefs are all about, it might be worth reading about what others actually believe. Christianity is starkly different than what you assume it to be.Let's consider some of the presuppositions of the author of this meme.1) The author presupposes that Christians believe they deserve heaven, while sinners like these gay people over here, deserve hell. How do I know that the author holds this presupposition? Because the entire meme is an attempt to paint Christian's as prejudice and hateful, believing themselves to be morally superior to gay people ... an attempt to paint Christians as a people who God accepts because they are morally decent but a God who rejects gay people because they are not.
Link: http://feedingonchrist.com/gods-metrics/Format: Web PageTopic(s): Fruit of the SpiritAuthor(s)/Speaker(s): Nicholas T Batzig

As members of the pro-life community, we must remember that protecting the sanctity and dignity of human life at every stage, from conception to natural death, is essential to who we are. While much of the pro-life movement is focused on the beginning of life, as well it should, issues concerning natural death are sometimes lost in the shuffle. The fact of the matter is that euthanasia continues to be an issue that the pro-life community must combat with the same vigor and enthusiasm as the issue of abortion. Last week, I read an article about a man by the name of Philip Nitschke who fancies himself a "euthanasia expert." Mr. Nitschke recently debuted a self-title "suicide machine" at a funeral fair in Amsterdam that he named the "Sarco" (pictured above). The Sarco (short for "sarcophagus") is a full-sized coffin in which an individual can enter and commit suicide via nitrogenous asphyxiation. If it does not already sound familiar, the Nazis used a similar technique during their euthanasia program. Nitschke even offered a "3D virtual tour" for his machine at the fair, and he plans on profiting from it in the near future.It's an appalling sign of the times when a person can create a suicide machine and be heralded as an "expert." It's shocking but not surprising that such an event took place in the Netherlands, a country that unilaterally legalized assisted suicide in 2002. Unfortunately, laws in the U.S. have now paved the way for Mr. Nitschke and his death trap to come to the States. In 2016, the state of California passed the End of Life Option Act which allowed patients to self-administer life ending drugs. In just the first six months of it being passed into law, 111 lives were lost.When evaluating why someone would want to create an industry based on suicide like Mr. Nitschke is clearly attempting to do, or why any country would allow its own citizens to kill themselves, one reason becomes abundantly clear. We unfortunately live in a culture of death where we see human beings devaluing one another, the same way people have devalued women, racial and ethnic minorities, the disabled, the old, the feeble, and the poor in the past. History has shown us that devaluing other human beings devalues us as an entire race. People are in anguish as to why we have so many wars that claim the lives of human beings, or why we have violent individuals claiming innocent lives in our streets. The crux of the issue goes back to how our culture perceives the value of human life. Euthanasia has been around for a very long time. It has been able to survive based off its ability to shape-shift into a narrative that is more favorable for its proponents at any given time. However, its dark history of targeting the most vulnerable in our society must continue to be exposed.It is up to us, the pro-life community, to change this culture of death into a culture of life. Being "pro-life" is multifaceted—it encompasses many issues of human dignity. Therefore, it is crucial that we recognize and strive to protect all of God's creations at all stages of life.
Lamentations 2:19 Arise, cry out in the night: in the beginning of the watches Pour out thine heart like water before the face of the Lord: Lift up thy hands toward him for the life of thy young children, That faint for hunger in the top of every street. God's people ought to be crying out to God in prayer. We should be broken-hearted about those in such desperate need. The need should keep up awake at night. We should pour out our hearts to the Lord. We should pray for the young children. We should know that so many are in such need that only God can work. How much are we praying? How much are we asking God to move? How broken are we for the lost world around us? Photo by Jeremy Wong on Unsplash

God called to him….And he said, "Here I am." —Exodus 3:4When God speaks, many of us are like people in a fog, and we give no answer. Moses' reply to God revealed that he knew where he was and that he was ready. Readiness means having a right relationship to God and having the knowledge of where we are. We…

Cast your burden on the Lord… —Psalm 55:22We must recognize the difference between burdens that are right for us to bear and burdens that are wrong. We should never bear the burdens of sin or doubt, but there are some burdens placed on us by God which He does not intend to lift off. God wants us…

Death no longer has dominion over Him.…the life that He lives, He lives to God. Likewise you also, reckon yourselves to be dead indeed to sin, but alive to God… —Romans 6:9-11Co-Eternal Life. Eternal life is the life which Jesus Christ exhibited on the human level. And it is this same life, not simply a copy of it, which is made evident in our mortal flesh when we are born again. Eternal life is not a gift from God; eternal life is…

If we have been united together in the likeness of His death, certainly we also shall be in the likeness of His resurrection… —Romans 6:5Co-Resurrection. The proof that I have experienced crucifixion with Jesus is that I have a definite likeness to Him. The Spirit of Jesus entering me rearranges my personal life before God. The resurrection of Jesus has given Him the authority to give the life of God to me, and the experiences…

After that, He appeared in another form to two of them… —Mark 16:12Being saved and seeing Jesus are not the same thing. Many people who have never seen Jesus have received and share in God's grace. But once you have seen Him, you can never be the same. Other things will not have the appeal they did before.You should always recognize the…

The Scriptures exhort…that whosoever believeth in him (Jesus Christ) should not perish but have everlasting life. John 3:16. Think about how we view the word 'believe'. Many think that all they are required to do is believe that Jesus existed and died on Calvary and they are in good standings with God. Now, if this […]The post The True Meaning of Salvation appeared first on Cornerstone Baptist Church.

Jeremiah 50:31 Behold, I am against thee, O thou most proud, Saith the Lord GOD of hosts: For thy day is come, the time that I will visit thee. It is only a matter of time. God will not allow you to live in your pride and rebellion. You cannot escape the consequences of your sin. In your pride, you say that you do not need God. In your pride, you say that you will be alright. God says that is not so. He is patient with you right now. He is giving you time to see your need of His rescue, His salvation. If you continue to live in your own arrogance, you will eventually find it is time to pay up. The day is coming. The time is near. God is against those that reject Him. He loves you, but you must turn to Him and believe. Will you trust Him today? Photo by Murray Campbell on Unsplash

Today's category: CreationWhy God Created Animals A newly discovered chapter in the Book of Genesis has provided the answer to "Where do pets come from?" Adam said, "Lord, when I was in the garden, you walked with me everyday. Now I do not see you anymore. I am lonesome here and it is difficult for me to remember how much you love me." And God said, "No problem! I will create a companion for you that will be with you forever and who will be a reflection of my love for you, so that you will love me even when you cannot see me. Regardless of how selfish or childish or unlovable you may be, this new companion will accept you as you are and will love you as I do, in spite of yourself." And God created a new animal to be a companion for Adam. And it was a good animal. And God was pleased. And the new animal was pleased to be with Adam and he wagged his tail. And Adam said, "Lord, I have already named all the animals in the Kingdom and I cannot think of a name for this new animal." And God said, "No problem! Because I have created this new animal to be a reflection of my love for you, his name will be a reflection of my own name, and you will call him DOG." And Dog lived with Adam and was a companion to him and loved him. And Adam was comforted. And God was pleased. And Dog was content and wagged his tail. After a while, it came to pass that Adam's guardian angel came to the Lord and said, "Lord, Adam has become filled with pride. He struts and preens like a peacock and he believes he is worthy of adoration. Dog has indeed taught him that he is loved, but perhaps too well." And the Lord said, "No problem! I will create for him a companion who will be with him forever and who will see him as he is. The companion will remind him of his limitations, so he will know that he is not always worthy of adoration." And God created CAT to be a companion to Adam. And Cat would not obey Adam. And when Adam gazed into Cat's eyes, he was reminded that he was not the supreme being. And Adam learned humility. And God was pleased. And Adam was greatly improved. And Dog was happy. And the Cat didn't give a hoot one way or the other.View hundreds more jokes online.Email this joke to a friend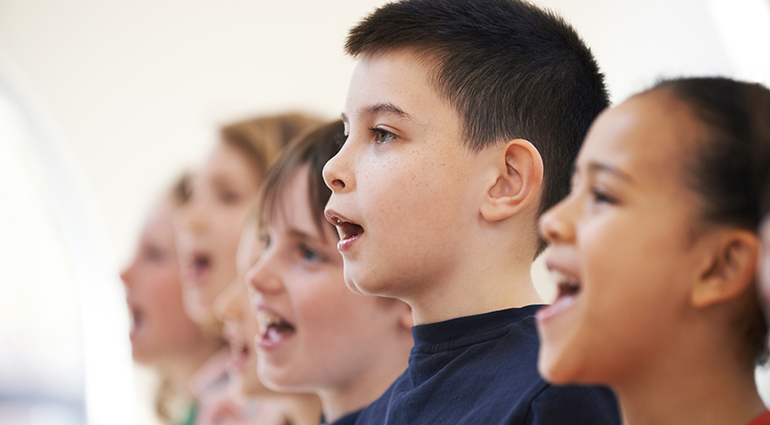 When I was thirteen, my school required students to take four exploratory courses, including home economics, art, choir, and woodworking. On my first day in choir, the instructor called each student to the piano individually to hear their voices and place them in the room according to their vocal range. During my turn at the piano, I sang the notes she played multiple times, but wasn't directed to a section in the room. Instead, after repeated tries, she sent me to the counseling office to find a different class to take. From that moment on, I felt I shouldn't sing at all, that my voice shouldn't be heard in song.I carried that thought with me for more than a decade until I read Psalm 98 as a young adult. The writer opens with an invitation to "sing to the Lord" (Psalm 98:1). The reason offered has nothing to do with the quality of our voices; He delights in all His children's songs of thanksgiving and praise. Instead, we are invited to sing because God "has done marvelous things" (v. 1).The psalmist points out two wonderful reasons to joyfully praise God in song and in attitude: His saving work in our lives and His on-going faithfulness toward us. In God's choir, we each have a place to sing of the "marvelous things" He has done (v. 1).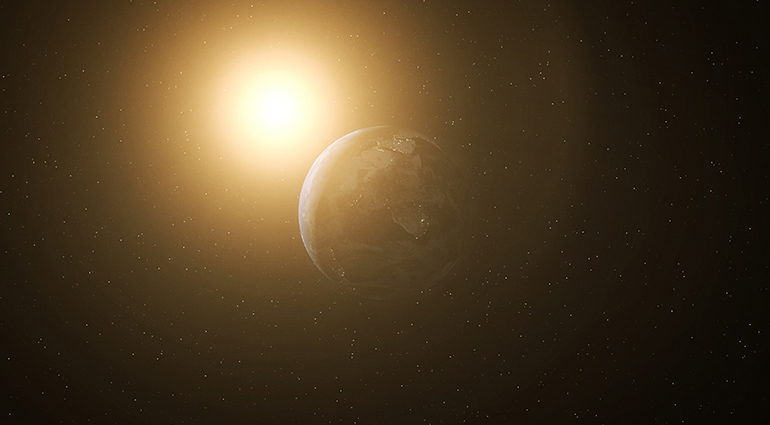 Scientists are pretty fussy about time. At the end of 2016, the folks at Goddard Space Flight Center in Maryland added an extra second to the year. So if you felt that year dragged on a bit longer than normal, you were right.Why did they do that? Because the rotation of the earth slows down over time, the years get just a tiny bit longer. When scientists track manmade objects launched into space, they must have accuracy down to the millisecond. This is "to make sure our collision avoidance programs are accurate," according to one scientist.For most of us, a second gained or lost doesn't make much difference. Yet according to Scripture, our time and how we use it is important. For instance, Paul reminded us in 1 Corinthians 7:29 that "time is short." The time we have to do God's work is limited, so we must use it wisely. He reminded us, "[Make] the best use of the time, because the days are evil" (Ephesians 5:16 esv).This doesn't mean we have to count each second as do the scientists, but when we consider the fleeting nature of life (Psalm 39:4), we can be reminded of the importance of using our time wisely.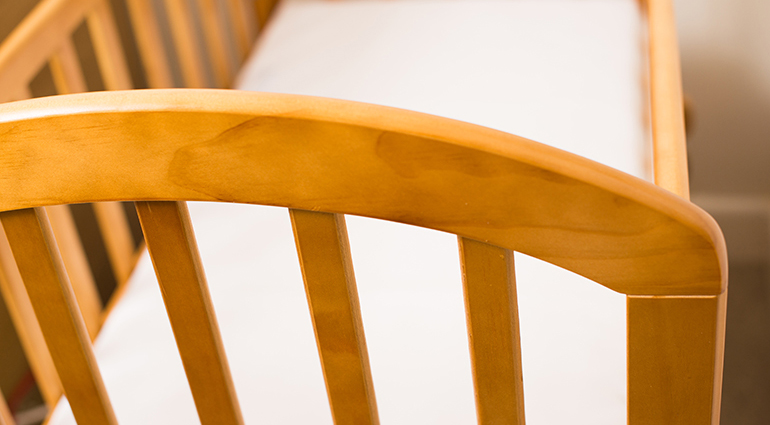 For as long as I can remember, I've wanted to be a mother. I dreamed about getting married, getting pregnant, and holding my baby in my arms for the first time. When I finally got married, my husband and I never even considered waiting to expand our family. But with each negative pregnancy test, we realized we were struggling with infertility. Months of doctors' visits, tests, and tears followed. We were in the middle of a storm. Infertility was a bitter pill to swallow and left me wondering about God's goodness and faithfulness.When I reflect on our journey, I think about the story of the disciples caught in the storm on the sea in John 6. As they struggled against the waves in the dark of the storm, Jesus unexpectedly came to them walking on the stormy waves. He calmed them with His presence, saying, "It is I; do not be afraid" (v. 20).Like the disciples, my husband and I had no idea what was coming in our storm; but we found comfort as we learned to know God more deeply as the One who is always faithful and true. Although we would not have the child we had dreamed of, we learned that in all our struggles, we can experience the power of His calming presence. Because He is there, powerfully working in our lives, we need not be anxious.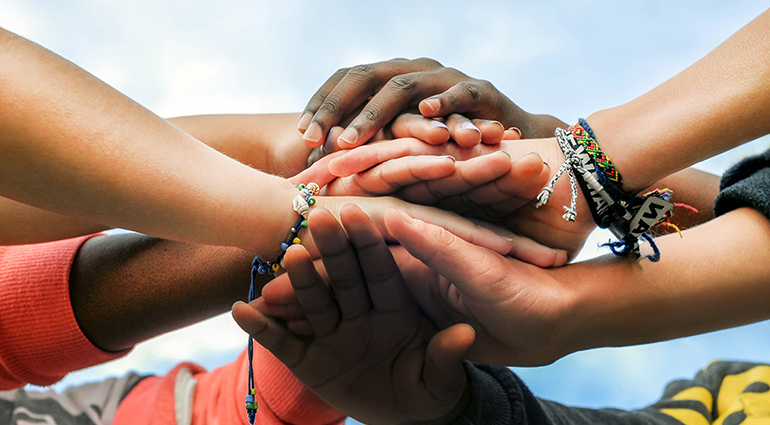 "Where are you from?" We often use that question to get to know someone better. But for many of us, the answer is complicated. Sometimes we don't want to share all the details.In the book of Judges, Jephthah might not have wanted to answer that question at all. His half-brothers had chased him out of his hometown of Gilead for his "questionable" origins. "You are the son of another woman," they declared (Judges 11:2). The text says starkly, "His mother was a prostitute" (v. 1).But Jephthah was a natural leader, and when a hostile tribe picked a fight with Gilead, the people who had sent him packing suddenly wanted him back. "Be our commander," they said (v. 6). Jephthah asked, "Didn't you hate me and drive me from my father's house?" (v. 7). After getting assurances that things would be different, he agreed to lead them. The Scripture tells us, "Then the Spirit of the Lord came on Jephthah" (v. 29). Through faith, he led them to a great victory. The New Testament mentions him in its list of heroes of the faith (Hebrews 11:32).He so often seems to choose the unlikeliest people to do His work, doesn't He? It doesn't matter where we're from, how we got here, or what we've done. What matters is that we respond in faith to God's love.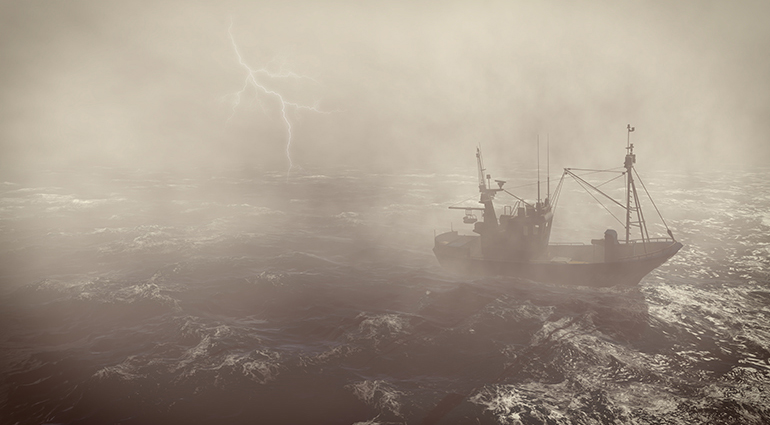 Wind howled, lightning flashed, waves crashed. I thought I was going to die. My grandparents and I were fishing on a lake, but we'd stayed out too long. As the sun set, a fast-moving squall swept over our small boat. My grandfather instructed me to sit in front to keep it from capsizing. Terror flooded my heart. But then, somehow, I began to pray. I was fourteen.I asked God for His reassurance and protection. The storm didn't weaken, but we made it to shore. To this day, I don't know if I've experienced a deeper certainty of God's presence than in that night in the storm.Jesus is no stranger to storms. In Mark 4:35–41, He told his disciples to head across a lake that would soon turn windy and wild. The storm that night tested and bested these rugged fishermen. They too thought they were going to die. But Jesus calmed the water, then led His disciples to deeper faith.Likewise, Jesus invites us to trust Him in our storms. Sometimes He miraculously stills the winds and the waves. Sometimes He does something equally miraculous: He steadies our hearts and helps us to trust Him. He asks us to rest in the belief that He has the power to say to the waves, "Quiet! Be still."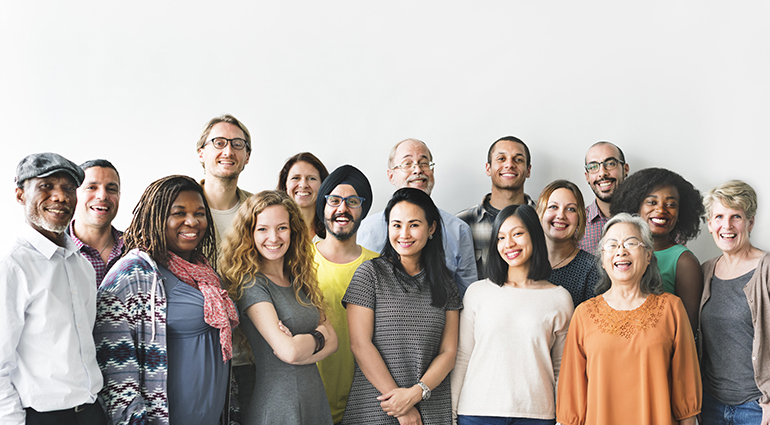 When a coworker called in sick due to extreme pain, everyone at the office was concerned. After a trip to the hospital and a day of bed rest, he returned to work and showed us the source of that pain—a kidney stone. He'd asked his doctor to give him the stone as a souvenir. Looking at that stone, I winced in sympathy, remembering the gallstone I had passed years ago. The pain had been excruciating.Isn't it interesting that something so small can cause a whole body so much agony? But in a way, that's what the apostle Paul alludes to in 1 Corinthians 12:26: "If one part suffers, every part suffers with it." Throughout chapter 12, Paul used the metaphor of a body to describe Christians around the world. When Paul said, "God has put the body together" (v. 24), he was referring to the entire body of Christ—all Christians. We all have different gifts and roles. But since we're all part of the same body, if one person hurts, we all hurt. When a fellow Christian faces persecution, grief, or trials, we hurt as if we're experiencing that pain.My coworker's pain drove him to get the help his body needed. In the body of Christ, someone's pain ignites our compassion and moves us toward action. We might pray, offer a word of encouragement, or do whatever it takes to aid the healing process. That's how the body works together.