I Kings 4:2 And Elisha said unto her, What shall I do for thee? tell me, what hast thou in the house? And she said, Thine handmaid hath not any thing in the house, save a pot of oil. When God wanted to work a miracle in the life of this lady, He does so with what she has in the house. He took what she had and blessed it. You know the story. She had some oil. She borrowed pots and pans. God made the oil fill all that she could get her hands on. She sold the oil and lived from that income. God blessed her greatly. God wants to work in your life as well. He will most likely use what you already have. You do not need something else you need to trust Him with what you have. Give God your heart, life, and all you own. Let God use it and bless you for His honor and glory. Photo by Ben White on Unsplash

by Hohn Cho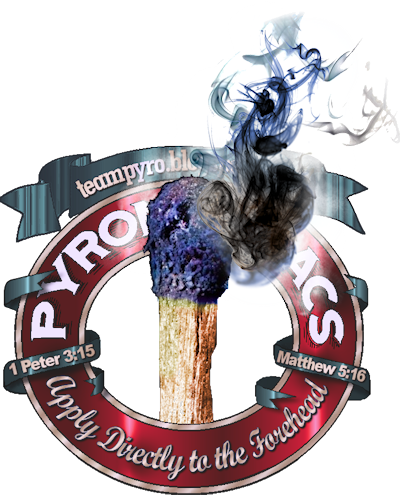 "Racist." "Ignorant." "Fools." "Pope MacArthur." "Out of touch." "A pile of conservative ideological rubbish." "Old white evangelical Pastors." "He's got nothing. I can't get why all his followers are so excited. Cult of personality, I suppose." "Their heroes were slave masters." "Pope-like authoritarian leader." "Multimillionaire white man."

uch are some of the responses to John MacArthur's introductory article, Social Injustice and the Gospel, a piece so civil and rational and, well, biblical that I'm personally mystified at the shrill and hysterical nature of this type of reaction by some professing Christians.One blogger, in a seeming attempt to rush out a "hot take" to MacArthur's article which he proceeded to spam in numerous places the article showed up, was so quick to speak per James 1:19 that he neglected to notice that he linked to a long-time conspiracy theorist with a plainly obvious axe to grind against MacArthur, as support for questioning of the extent and nature of MacArthur's involvement in Gospel ministry during the Civil Rights Movement! (When this was pointed out, he subsequently took the link down.) Regardless, all of this certainly appears to vindicate James White's prediction that "The Christian SJWs are going to be blowing up the net over the next couple of weeks. Mark my words."I have long believed that Christians who have refused to buy into the viewpoint of many "social justice" advocates are and have always been more than willing to have a civil and rational discussion centered around the Bible with those who would disagree. And yet my perception has been that there is a distinct lack of interest in having such a discussion on the "social justice" side, in favor of mere declarations that their position is right, expectations that the orthodoxy of their position must not be challenged, and a dismissal or even vilification of people who attempt to do so.This is often the case with socio-political movements, because they are typically too busy seeking to mobilize support, defeat opposition, and push forward some goal they deem to be desirable, to stop and consider for a moment whether or not their goals and positions are actually meritworthy. I can understand the reluctance to do this in the world, but in the church, if we are truly to be people of the Book who stand for the truth of the Word, we must take more than mere moments to discuss what the Bible says, understand what it means, and only then act according to our God-given consciences and calling and stewardship.In having this discussion, I appreciated the words of Nate Pickowicz, calling for graciousness. My hope had been the same as Tim Challies, that after well over 50 years of faithful ministry-and nearly 50 of it at the same church-an older man who has been right about so many other issues over the decades would at least have "the credibility [to] gain a hearing." But even if that bare courtesy could not be extended, my prayer has been that people would at least heed 1 Timothy 5:1 and make respectful appeals rather than sharp rebukes... much less puerile and at times even ethnicity-based insults.The initial signs are not particularly encouraging, but our God reigns, and we shall see where He would have us go. Finally, one final word to those who might be on my "side" of the debate, I can understand why some of us might be excited that the discussion many of us have desired to have could actually be happening, but let's also try to moderate and even restrain our impulses toward partisanship and cheerleading. I thought this word from Jacob Denhollander was both gracious and appropriate. And of course, let's also strive to maintain the highest possible standards of Spirit-filled speech, even as we engage in a vigorous debate about the Gospel, Christian orthopraxy, and individual consciences and convictions.

Temple Baptist Church - 8-5-2018Proverbs 15:13, 15; 17:12Introduction: A. The heart, the soul of man. Self-conscious.B. The spirit, that by which we perceive God. God-conscious.C. A merry heart – doeth good like a medicine. 1. A medicine is something that you take when you feel bad. Medicines, as a rule, make one become healthy once again. 2. When our hearts are merry, we are joyful (not necessarily happy) and our countenance reflects it. Our life reflects it for others to see. "Rejoice in the Lord alway: and again I say, rejoice." God said, "Let me repeat that for you!"D. A broken spirit – drieth the bone. 1. The marrow of the bone is where our life is found. The bone marrow does so many things but the one that I want to look at is that it produces the blood, which is the life of the flesh. 2. A broken spirit saps the spiritual life out of the believer. Our life is more than physical health. Many physically well people have no life at all.E. All of us have problems, depressing times, and then times when there is nothing wrong, but we choose to just have a bad day. A merry heart is a valuable thing to have.1. A Merry Heart Maketh A Cheerful Countenance – 15:13 - Most people today look like a mule that has been eating saw briers! Every where you go, you see sad faces, hear cursing and complaining! Smiles are contagious!2. A Merry Heart Maketh A Continual Feast – 15:15 - Enjoyment of life! We are so blessed and yet people are still not satisfied and live lives of quiet desperation!3. A Merry Heart Doeth Good Like A Medicine – 17:12 - A smiling face or "drieth the bone!"(a) A medicine soothes. A merry heart soothes us, and our attitude & anxiety is reduced.(b) A medicine reduces pain. A merry heart reduces the pain of hurt feelings, failed expectations and misunderstandings.(c) A medicine makes one feel better, especially when infection is removed. God's prescription for your heart problem isn't just to smile and ignore it but to smile despite it.(d) You are either happy and healthy or depressed and dried out!F. When our spirit becomes "broken," we cease to be God conscious. 1. We are God conscious when we worship. It is with the spirit and the truth that we worship! A lack of either one causes "will worship," which is not acceptable to God.John 4:23-24 But the hour cometh, and now is, when the true worshippers shall worship the Father in spirit and in truth: for the Father seeketh such to worship him. (24) God is a Spirit: and they that worship him must worship him in spirit and in truth.2. What is a broken spirit? It is a self-induced illness! We all realize that God's grace is always sufficient; our strength is made perfect through weakness; God will never leave nor forsake us; and we can trust in the Lord with all our hearts.G. A merry heart or a broken spirit is a personal choice that each of us make each day.HOW TO HAVE A MERRY HEART1. A Merry Heart Comes Through Conversion – You will never be truly happy until you know Christ.Philippians 3:9 And be found in him, not having mine own righteousness, which is of the law, but that which is through the faith of Christ, the righteousness which is of God by faith:a. Saved - Psalms 9:14 That I may shew forth all thy praise in the gates of the daughter of Zion: I will rejoice in thy salvation.b. Safe - John 5:24 Verily, verily, I say unto you, He that heareth my word, and believeth on him that sent me, hath everlasting life, and shall not come into condemnation; but is passed from death unto life.2. A Merry Heart Comes Through Contentment – 1 Timothy 6:6 But godliness with contentment is great gain.a. Content With Your Lord - Psalms 97:12 Rejoice in the LORD, ye righteous; and give thanks at the remembrance of his holiness. (The Lord has been so good to us!)b. Content With Your Bible - Psalms 119:162 I rejoice at thy word,as one that findeth great spoil.c. Content With Your Wife - Proverbs 5:18 Let thy fountain be blessed: and rejoice with the wife of thy youth.d. Content With Your Possessions - Heb 13:5 Let your conversation bewithout covetousness; and be content with such things as ye have: for he hath said, I will never leave thee, nor forsake thee.Luke 12:15 And he said unto them, Take heed, and beware of covetousness: for a man's life consisteth not in the abundance of the things which he possesseth.3. A Merry Heart Comes Through Commitment – trusting the Lord in every part of your life. (Whatever my lot thou hast TAUGHT me to say, "It is well, it is well with my soul!")Proverbs 3:5-6 Trust in the LORD with all thine heart; and lean not unto thine own understanding. (6) In all thy ways acknowledge him, and he shall direct thy paths.2 Timothy 1:12 For the which cause I also suffer these things: nevertheless I am not ashamed: for I know whom I have believed, and am persuaded that he is able to keep that which I have committed unto him against that day.Psalms 37:5 Commit thy way unto the LORD; trust also in him; and he shall bring it to pass.a. He Is Our Defense - Psalms 5:11 But let all those that put their trust in thee rejoice: let them ever shout for joy, because thou defendest them: let them also that love thy name be joyful in thee.b. He Is Our Strength - Psalms 28:7 The LORD is my strength and my shield; my heart trusted in him, and I am helped: therefore my heart greatly rejoiceth; and with my song will I praise him.c. He Is Our Help – Psalms 63:7 Because thou hast been my help, therefore in the shadow of thy wings will I rejoice.d. He Is Our Rejoicing - Philippians 4:4 Rejoice in the Lord alway: andagain I say, Rejoice.4. A Merry Heart Comes Through Consecration - Matthew 10:39 He that findeth his life shall lose it: and he that loseth his life for my sake shall find it. (Lose your life and find it – most people never find their lives because they never lose their lives! "Let me lose my life and find it, Lord, in thee!")a. Consecration To Service - Luke 9:23 And he said to them all, If anyman will come after me, let him deny himself, and take up his cross daily, and follow me.b. Consecration To Sanctification - Psalms 1:1 Blessed is the man thatwalketh not in the counsel of the ungodly, nor standeth in the way of sinners, nor sitteth in the seat of the scornful. c. Consecration To Souls – to be soul conscious to not be self-conscious - John 4:35 Say not ye, There are yet four months, and thencometh harvest? behold, I say unto you, Lift up your eyes, and look on the fields; for they are white already to harvest.Conclusion: God wants you to be happy in this life even though it is full of troubles and sorrows. 1. You will never be happy until you are converted!2. You will never be happy until you are content!3. You will never be happy until you are committed!4. You will never be happy until you are consecrated!

Temple Baptist Church - 7-4-20182 Peter 3:14-18Introduction:A. There is a lot to deal with in these verses as Peter ends this second epistle to the Jews of the Dispersion. I will take my time with them because of their importance in these last days. 2 Peter speaks of the problems that were contemporary with the times in which it was written but also prophetic of the times preceding the coming of the Lord.B. In verse 14, Peter admonishes them to be diligent considering His coming. Most people never give the second coming of our Lord a thought. Allow me to give you proof of this last statement. Do not raise your hands but how many of you woke up this morning thinking that our Lord may come today?C. Our watchfulness or lack thereof will not change the time of our Lord's coming. He is coming again just like He said, and He is coming on time. Our watchfulness is to be diligent for several reasons.1. Diligent because of the importance of our personal, spiritual wellbeing. Self-Conscious. 1 John 3:2-3 Beloved, now are we the sons of God, and it doth not yet appear what we shall be: but we know that, when he shall appear, we shall be like him; for we shall see him as he is. (3) And every man that hath this hope in him purifieth himself, even as he is pure.2. Diligent because of the importance of the eternal souls of those around us. Soul Conscious. John 4:34-35 Jesus saith unto them, My meat is to do the will of him that sent me, and to finish his work. (35) Say not ye, There are yet four months, and then cometh harvest? behold, I say unto you, Lift up your eyes, and look on the fields; for they are white already to harvest.3. Diligent because of our reward of lack of reward at His appearing. God Conscious. Revelation 3:11 Behold, I come quickly: hold that fast which thou hast, that no man take thy crown.2 John 8 Look to yourselves, that we lose not those things which we have wrought, but that we receive a full reward.D. Peter uses the phrase "found of him" in the verse, not "found in him." The use of the preposition is important because it causes a significant difference in the meaning of the verse. 1. Positional Sanctification. We who are saved are "in Christ Jesus." An unchanging position that is established through the New Birth. Positional Sanctification is an act of God that places us in Him through salvation. 2. Practical Sanctification. Practical Sanctification is a continuing act of the child of God in both spiritual growth and practice. "Found of him" is something that we are both capable of and responsible to do. Capable in the sense that God does not ask us to do something that we are incapable of doing. E. Though we are in Christ Jesus, we—to some degree—fail in Practical Sanctification. God wants us to maintain a solid, Christian life!1. Be found of Him in Peace. I will quote one of Barbara's life verses because of its importance in the realm of our peace. I want to look at a verse that we quote often and the verse that follows it. We quote and yet we fear?Philippians 4:6-7 Be careful for nothing; but in every thing by prayer and supplication with thanksgiving let your requests be made known unto God. (7) And the peace of God, which passeth all understanding, shall keep your hearts and minds through Christ Jesus.Isaiah 26:3-4 Thou wilt keep him in perfect peace, whose mind is stayed on thee: because he trusteth in thee. (4) Trust ye in the LORD for ever: for in the LORD JEHOVAH is everlasting strength: (The secret of our peace is meditating upon the Lord and continually trusting in His sovereign control of our lives.)Proverbs 21:31 The horse is prepared against the day of battle: but safety is of the LORD.Proverbs 3:5-6 Trust in the LORD with all thine heart; and lean not unto thine own understanding. (6) In all thy ways acknowledge him, and he shall direct thy paths.2. Be found of Him Without Spot. A "spot" is something that can be seen or observed. We understand that we are not nor, will we be perfect in this life, but our lives should be ones of self-observation, confession, and repentance. Striving to live in such a way as to show others Christ in us.John 8:12 Then spake Jesus again unto them, saying, I am the light of the world: he that followeth me shall not walk in darkness, but shall have the light of life.1 John 1:5-10 This then is the message which we have heard of him, and declare unto you, that God is light, and in him is no darkness at all. (6) If we say that we have fellowship with him, and walk in darkness, we lie, and do not the truth: (7) But if we walk in the light, as he is in the light, we have fellowship one with another, and the blood of Jesus Christ his Son cleanseth us from all sin. (8) If we say that we have no sin, we deceive ourselves, and the truth is not in us. (9) If we confess our sins, he is faithful and just to forgive us our sins, and to cleanse us from all unrighteousness. (10) If we say that we have not sinned, we make him a liar, and his word is not in us.3. Be found of Him Blameless. Do what we can! We may not think that we can do much or make much of a difference, but God only expects us to do what we can.Mark 14:8 She hath done what she could: she is come aforehand to anoint my body to the burying. (This sinful man to whom the Lord had forgiven much, was the only person to anoint the Lord's body for burial! She could not do much, but she "hath done what she could.")Watchfulness with expectancy has a purifying quality about it. The busyness of these last days has occupied our hearts and minds, giving little time for thought on spiritual things.

Temple Baptist Church - 6-27-20182 Peter 3:10-13Introduction:A. As we get to the end of the Book of 2 Peter, we find the eminent Second Coming of our Lord Jesus Christ and the impending judgement of fallen angels, the unsaved, and the removal of the curse placed upon God's creation. Two things:1. "Looking For" – As God's children, we are excited in anticipation of eternity. A new body, a new home, and a new heaven and earth.2. "Hastening Unto" – It will not be long until time is no more! As we studied in Romans, chapter 8, we found the saved groaning, the creation groaning, and the Holy Ghost groaning. The Lord told John, "Behold, I come quickly." This does not reference a set time but the suddenness of His coming. In a moment, in the twinkling of an eye.3. "Righteousness" – Sin judged and the curse removed.B. I know that men of God have expounded these verses, but I have never personally heard a sermon preached on the subject. I have never had a pastor who preached through the books of the Bible verse by verse. I believe that this failure (I am not knocking my pastors but explaining the necessity of preaching verse by verse) has led to God's people having a "lack of knowledge" that has hurt their spiritual growth. C. I just want to take a few minutes and look at the sequence of the removal of the curse of sin. The why, when, where, and time of sin's curse removed from God's creation.1. God's creation in all of its purity and perfection. Genesis 1:31 And God saw every thing that he had made, and, behold, it was very good. And the evening and the morning were the sixth day. (Very-vehemence, a superlative; good-beautiful, bountiful, a very good thing, something very special.)Genesis 2:1 Thus the heavens and the earth were finished, and all the host of them. (No theistic evolution: finished, all the host of them.)Job 38:5-7 Who hath laid the measures thereof, if thou knowest? or who hath stretched the line upon it? (6) Whereupon are the foundations thereof fastened? or who laid the corner stone thereof; (7) When the morning stars sang together, and all the sons of God shouted for joy?Psalms 19:1-3 To the chief Musician, A Psalm of David. The heavens declare the glory of God; and the firmament sheweth his handywork. (2) Day unto day uttereth speech, and night unto night sheweth knowledge. (3) There is no speech nor language, where their voice is not heard.2. Sin's entrance and the curse of God's creation implemented. Genesis 3:17-19 And unto Adam he said, Because thou hast hearkened unto the voice of thy wife, and hast eaten of the tree, of which I commanded thee, saying, Thou shalt not eat of it: cursed is the ground for thy sake; in sorrow shalt thou eat of it all the days of thy life; (18) Thorns also and thistles shall it bring forth to thee; and thou shalt eat the herb of the field; (19) In the sweat of thy face shalt thou eat bread, till thou return unto the ground; for out of it wast thou taken: for dust thou art, and unto dust shalt thou return.Genesis 5:29 And he called his name Noah, saying, This same shall comfort us concerning our work and toil of our hands,because of the ground which the LORD hath cursed.Isaiah 24:4-6 The earth mourneth and fadeth away, the world languisheth and fadeth away, the haughty people of the earth do languish. (5) The earth also is defiled under the inhabitants thereof; because they have transgressed the laws, changed the ordinance, broken the everlasting covenant. (6) Therefore hath the curse devoured the earth, and they that dwell therein are desolate: therefore the inhabitants of the earth are burned, and few men left.Job 25:5 Behold even to the moon, and it shineth not; yea, the stars are not pure in his sight.3. The creation's curse removed, and righteousness restored. There will be a two-fold judgement for sin taking place at the same time:a. The Great White Throne Judgement – Revelation 20:11-15 And I saw a great white throne, and him that sat on it, from whose face the earth and the heaven fled away; and there was found no place for them. (12) And I saw the dead, small and great, stand before God; and the books were opened: and another book was opened, which is the book of life: and the dead were judged out of those things which were written in the books, according to their works. (13) And the sea gave up the dead which were in it; and death and hell delivered up the dead which were in them: and they were judged every man according to their works. (14) And death and hell were cast into the lake of fire. This is the second death. (15) And whosoever was not found written in the book of life was cast into the lake of fire. (God's judgement for man's sinfulness is Fire!)2 Peter 3:7 But the heavens and the earth, which are now, by the same word are kept in store, reserved unto fire against the day of judgment and perdition of ungodly men. (Peter, timewise, ties the judgement of ungodly men and the renewal of the universe together!)b. The Removal of the Curse of the Heavens and the Earth:1) The Time of the Renewal – Revelation 20:11 And I saw a great white throne, and him that sat on it, from whose face the earth and the heaven fled away; and there was found no place for them. The key to know the time of the renovation is found in Revelation 21:1: "And I saw a new heaven and a new earth: for the first heaven and the first earth were passed away; and there was no more sea."2) The Method of the Renewal - 2 Peter 3:10-13 But the day of the Lord will come as a thief in the night; in the which the heavens shall pass away with a great noise, and the elements shall melt with fervent heat, the earth also and the works that are therein shall be burned up. (11) Seeing then that all these things shall be dissolved, what manner of persons ought ye to be in all holy conversation and godliness, (12) Looking for and hasting unto the coming of the day of God, wherein the heavens being on fire shall be dissolved, and the elements shall melt with fervent heat? (13) Nevertheless we, according to his promise, look for new heavens and a new earth, wherein dwelleth righteousness. (God's judgement for sin in the heavens and the earth is also by Fire!)