Recently I have been spending a lot of time reading the Scottish Presbyterians. I cannot get over how clear and helpful some of their works are.¬ I especially have enjoyed the works of Thomas Boston and James Durham.¬ For anyone who wants get a taste for their writting, below I am including some of the works we have published made available for free:¬ Thomas BostonThe Art of Man-Fishing (eBook)An Explication of the Assembly's Shorter Catechism (eBook)A View of the Covenant of Works (eBook)A View of the Covenant of Grace (eBook)Miscellaneous Questions (eBook)The Crook in the Lot (eBook)The Necessity of Repentance (eBook)The Good Fight of Faith (eBook)Am I Really a Christian? (eBook)The Mystery of Sanctification by Christ Opened Up (eBook)

Your weekly Dose of SpurgeonThe¬ PyroManiacs¬ devote some space each weekend¬ to highlights from the lifetime of works from the Prince of Preachers,¬ Charles Haddon Spurgeon. ¬ The following excerpt is from John Ploughman's Talk, pages 92-94, Pilgrim Publications.¬ ¬ "Husbands should try to make home happy and holy."It is an ill bird that fouls its own nest, a bad man who makes his home wretched. Our house ought to be a little church, with holiness to the Lord over the door, but it ought never to be a prison where there is plenty of rule and order, but little love and no pleasure. Married life is not all sugar, but grace in the heart will keep away most of the sours.Godliness and love can make a man, like a bird in a hedge, sing among thorns and briers, and set others a singing, too. It should be the husband's pleasure to please his wife, and the wife's care to care for her husband. He is kind to himself who is kind to his wife. I am afraid some men live by the rule of self, and when that is the case, home happiness is a mere sham.When husbands and wives are well yoked, how light their load becomes! It is not every couple that is a pair, and the more's the pity. In a true home all the strife is which can do the most to make the family happy. A home should be a Bethel, not a Babel.The husband should be the houseband, binding all together like a corner stone, but not crushing everything like a mill-stone. Unkind and domineering husbands ought not to pretend to be Christians, for they act clean contrary to Christ's commands. Yet a home must be well ordered, or it will become a Bedlam and be a scandal to the parish.If the father drops the reins, the family-coach will soon be in the ditch. A wise mixture of love and firmness will do it; but neither harshness nor softness alone will keep home in happy order. Home is no home where the children are not in obedience, it is rather a pain than a pleasure to be in it. Happy is he who is happy in his children, and happy are the children who are happy in their father.All fathers are not wise. Some are like Eli, and spoil their children. Not to cross our children is the way to make a cross of them. Those who never give their children the rod, must not wonder if their children become a rod to them. Solomon says, 'ÄúCorrect thy son, and he shall give thee rest; yea, he shall give delight to thy soul.'ÄĚ I am not clear that anybody wiser than Solomon lives in our time, though some think they are.Young colts must be broken in, or they will make wild horses. Some fathers are all fire and fury, filled with passion at the smallest fault; this is worse than the other, and makes home a little hell instead of a heaven. No wind makes the miller idle, but too much upsets the mill altogether. Men who strike in their anger generally miss their mark. When God helps us to hold the reins firmly, but not to hurt the horses' mouths, all goes well.When home is ruled according to God's Word, angels might be asked to stay a night with us, and they would not find themselves out of their element.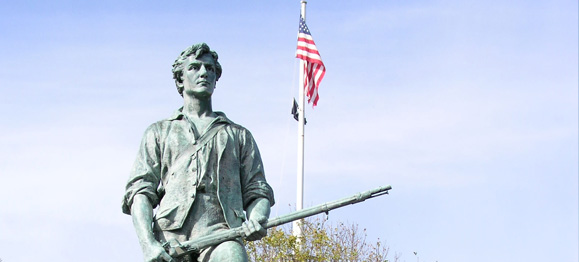 The Declaration of Independence was a statement against all odds. To some, it could have been called, The Declaration of Insanity.How could thirteen fledgling colonies win a war against the mother country?How could rough pioneers and poor farmers advance against a highly-trained military?How could an under-paid, poorly-clothed, and ill-fed bunch of soldiers fight the deep pockets of support flowing to the enemy?But they did.Signers of the Declaration of Independence pledged their lives, fortunes, and sacred honor to stand by what they had signed. And by the time the war was over, they had indeed given their lives and fortunes. Of the fifty-six who signed, every one of them suffered deeply through the war.Today, through the grace of God and the courage of Americans over 200 years ago, we stand a free nation.Today, I'd like to draw your attention to another need in our land'ÄĒone as great (actually greater) than that of freedom. The need for a spiritual revival.Like the idea of independence in 1776, the idea of revival doesn't look very plausible. The odds are stacked against us. Lawmakers bent on legalizing godless lifestyles, judges who care nothing for our nation's founding documents, citizens who resist and outright reject Christian influence in society'ÄĒcan revival happen today?I believe it can'ÄĒsimply because of 2 Chronicles 7:14:If my people, which are called by my name, shall humble themselves, and pray, and seek my face, and turn from their wicked ways; then will I hear from heaven, and will forgive their sin, and will heal their land.Yes, the odds are great. But I'm concerned our carelessness is greater. We complain about the state of our nation, but we do little to confront it.If we will overcome our greatest obstacle'ÄĒcomplacency'ÄĒI believe we can see revival in America today. But I believe that, as pastors, we will have to pledge our lives, our fortunes, and our sacred honor to see it happen. We'll have to invest ourselves and act.Against all odds we can see revival, but only if we confront the odds.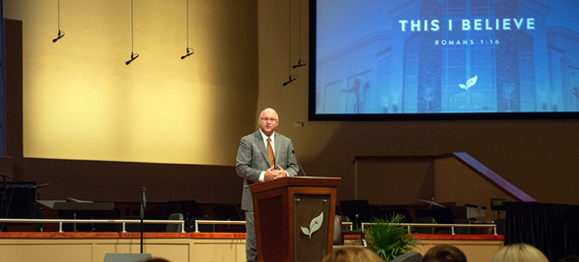 This week, Terrie and I celebrate thirty-three years of ministry at Lancaster Baptist Church with the Anniversary Sunday and host the Spiritual Leadership Conference. (And I hope you're planning to join us!)Before guests arrive for the conference, however, I wanted to share with our church family some convictions regarding ministry that I am as convinced of today as I was in 1986. Last week, I preached a message titled 'ÄúThis I Believe'ÄĚ in which I shared four such convictions.Whether you are just starting out in the ministry or have been preaching the gospel for decades, remembering and holding to these truths from God's Word will keep you going during seasons of challenge and difficulty.These convictions aren't helpful because you believe them, but they are truths that help you when you believe.1. The Power of the GospelFor I am not ashamed of the gospel of Christ: for it is the power of God unto salvation to every one that believeth; to the Jew first, and also to the Greek.'ÄĒRomans 1:16Following Romans 1:16, one of the great declarations of the power of the gospel, the Apostle Paul describes the darkened, hardened hearts of a culture in need of the gospel. We see many of these marks of depravity in our culture today.Thankfully, at Lancaster Baptist Church, we've also seen the power of the gospel to change lives'ÄĒone person at a time.The fact is that the gospel is more powerful than the dark hearts, false worship, vile affections, and reprobate minds described in Romans 1.If you don't believe in the power of the gospel, you will become discouraged or jaded in ministry. But when you believe that the gospel is the 'Äúpower of God unto salvation to every one that believeth,'ÄĚ you want to continue to preach it. You rejoice in every life it changes. And you never lose hope for those who still need salvation.2. The Potential of ChildrenBut Jesus said, Suffer little children, and forbid them not, to come unto me: for of such is the kingdom of heaven.'ÄĒMatthew 19:14One of the blessings of spending over three decades in one church is performing the weddings of those you prayed over on baby dedication Sundays. It is watching the spiritual fruit in the lives of young families who were once children attending Sunday school. It is seeing God shape new generations of biblically-committed, Spirit-filled, Christ-centered Christians in this world.But whether or not you've had the privilege of being in once place for a long period of time, the reality of potential in children is there. This is why a Christ-centered church must be a child-inclusive church that nurtures and disciples hearts for God.We must continue to bring children to church'ÄĒby discipling parents who already come and by sharing the love of Christ with children whose parents are not yet saved.We must also teach children. Paul affirmed to Timothy, 'Äúthat from a child thou hast known the holy scriptures, which are able to make thee wise unto salvation through faith which is in Christ Jesus'ÄĚ (2 Timothy 3:15). Children face unrelenting indoctrination from a corrupt culture. We must point their hearts to Christ and equip their minds with the truth.3. The Priority of the Church But if I tarry long, that thou mayest know how thou oughtest to behave thyself in the house of God, which is the church of the living God, the pillar and ground of the truth.'ÄĒ1 Timothy 3:15The local church is a body of believers that is supposed to function as a place of teaching and building up (Ephesians 4:11'Äď16), encouraging and loving (Acts 2:46), and holding sound doctrine (1 Timothy 3:15, Titus 1:9).As a family, the local church has challenges. If it has real people, it has messy people. That's just the nature of life and the process of sanctification for all of us. But the church is to be a place where sin is confronted (1 Corinthians 5:1'Äď5) and the fallen are restored (Galatians 6:1'Äď2).The local church is God's plan for reaching the world with the gospel (Acts 1:8). Above all, it is the place where Christ is to be given preeminence (Colossians 1:18).Although there are certainly times when those of us who lead in local church ministry become weary, remembering the priority of the church'ÄĒto Christ who loved it and gave Himself for it, to those within our church families who need the church to grow into Christlikeness, and to a lost world in need of the gospel'ÄĒreminds us of the greatness of any ministry that is part of the local church.4. The Provision of God's GraceAnd he said unto me, My grace is sufficient for thee: for my strength is made perfect in weakness. Most gladly therefore will I rather glory in my infirmities, that the power of Christ may rest upon me.'ÄĒ2 Corinthians 12:9God's grace is sufficient.It is sufficient for your family. It is sufficient for your financial challenges. It is sufficient for your trials. It is sufficient for your ministry. It is sufficient.When you face challenges in your life or ministry and consider if you can continue, the answer is always yes. Yes, you can.Because of God's grace.Because of the priority of the church.Because of the potential of children.Because of the power of the gospel.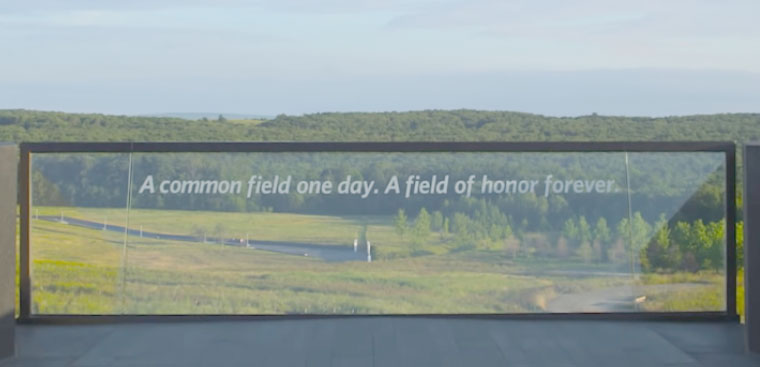 On the morning of September 11, 2001, United Flight 93 took off from Newark's Liberty International Airport bound for San Francisco. There were forty-four people on board, all of whom would lose their lives that day. Four terrorists took over the plane with the intention of flying it to the Washington DC area and crashing it into one of our government buildings or memorials. They very probably would have succeeded, except for the bravery of the passengers and crew onboard that day.Recently, while preaching in a Faith Promise Missions Conference, the Pastor took the missionary families and me to visit the Flight 93 Memorial in Shanksville, Pennsylvania. My mind and heart were deeply impressed by the selfless, courageous actions taken by those who were on board and lost their lives that day while attempting to take back control of the airplane from the terrorists. The heartbreaking messages of love from wives, mothers, and husbands to their families were testament to their concern for their loved ones, while they themselves were in absolute jeopardy. The memorial is a wonderful aid that causes us to remember their bravery and devotion.As I stood at the spot looking over the site of the crash (pictured above), God brought three simple thoughts to mind.1. We Do Not Know What Tomorrow HoldsBoast not thyself of tomorrow; for thou knowest not what a day may bring forth.'ÄĒProverbs 27:1I know that is an elementary statement; but I fear it is a truth we often know, but too often fail to appropriate into our decision-making and lifestyles as believers. We are not guaranteed a tomorrow. We are not to live in abject fear that we may die at any moment, but we are to live with a healthy reverence that at any moment we could leave this life, or Jesus could return. What life-altering truths those statements are! God is not only to be in our planning, He is to have authority over our planning; and His glory is to be the object in every decision and direction for our lives.2. There Are Times and Events That Are Bigger than Our Convenience and Our ComfortWe live in a self-oriented and self-interested world. Just peruse social media for the proof of that statement. Many believers operate with the sense that God exists for the purpose of making their lives good. But we must be reminded that we, in truth, exist to bring God glory! There are times when life delivers us circumstances that are more than difficult: they can appear to be tragic.Certainly, the loss of life in this horrific act of terrorism was senseless and a terrible source of suffering for the families of those lost and for our nation. However, in that loss, the people on that plane revealed to us that human beings can respond to a crisis with a strength and ability that can only be explained by the grace of God. They set aside their own feelings and the sense of their own loss to serve a greater good, stopping that plane from being used as an instrument of war against their nation. Who knows how many other lives were saved because of their selflessness that day in giving their lives for a cause bigger than their own survival?The songwriter penned these words in America the Beautiful: 'ÄúO beautiful for heroes proved in liberating strife. Who more than self their country loved, And mercy more than life!'ÄĚ We need to be believers who love our God more than our own lives, and serve His cause more than our own.3. God Will Mark Our Service and SacrificeI am thankful for the Flight 93 Memorial and the way it serves to remind us of those who lost their lives on that terrible day. But in truth, most believers who serve the Lord selflessly for His glory will not have an earthly memorial built in honor of their devotion. God does note their service, however, and He will reward the faithful servant! What a day it will be, when the selfless servant of God hears, 'ÄúWell done, thou good and faithful servant: thou hast been faithful over a few things, I will make thee ruler over many things: enter thou into the joy of thy Lord.'ÄĚMay God help us strive to be Flight 93 believers: Making God the priority of our plans, making His glory the object of our living, and leaving the reward for our service to Him.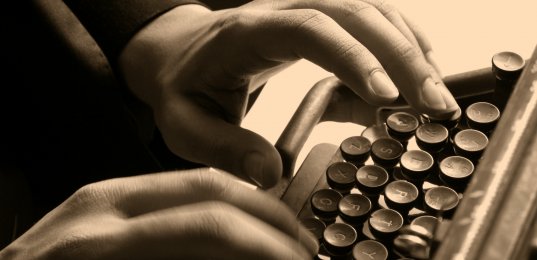 Helping Others Get Closer to God 'ÄúLet no man despise thy youth; but be thou an example of the believers, in word, in conversation, in charity, in spirit, in faith, in purity.'ÄĚ 1 Timothy 4:12 If you are on the staff of a church, you are an example to someone. You may just think of yourself as a secretary, or office worker, but in reality you are more than that. Just being 'Äúon staff'ÄĚ makes you an example and a leader. You need to accept it, and allow it to affect what you do and how you behave. You ask, 'ÄúWho is watching me?'ÄĚ or, 'Äúto whom am I an example?'ÄĚ There is someone in your church who wishes she had your job, or wants to be just like you some day: Children and teens (yours or someone else's) Newer Christians Newer members Parents of your children's friends School parents Folks in your adult class Folks who sit near you in church Are you a good example? A godly influence is one who moves others onto God's agenda. Before we can influence others toward godliness, we ourselves must be under God's influence'ÄĒseeking God's direction, obeying His impulses, and being where we're supposed to be so God can use us. If you are moving toward God, someone is probably following you. A godly influence: 1.¬ ¬ Encourages a Closer Walk with God 'ÄúBlessed is the man that walketh not in the counsel of the ungodly, nor standeth in the way of sinners, nor sitteth in the seat of the scornful. But his delight is in the law of the LORD; and in his law doth he meditate day and night. And he shall be like a tree planted by the rivers of water, that bringeth forth his fruit in his season; his leaf also shall not wither; and whatsoever he doeth shall prosper.'ÄĚ Psalm 1:1'Äď3 Encourage wise choices'ÄĒencourage ladies to seek godly counsel, love their husbands, and be faithful to the Lord and church. Encourage 'ÄúGod-ward'ÄĚ thinking'ÄĒremind others of God's love; weave godly topics into conversations. Encourage Bible study and prayer. 2.¬ ¬ Is a Need-filler So often we are guilty of not noticing. Instead, we need to stop, look, and ask questions. This is where love kicks in'ÄĒdo you love enough to act or just have empathy or sympathy? When you say you will pray for someone, don't fail to do it! Influence grows when we show compassion. We must model compassion, like the Lord did in Luke 10:37, 'ÄúAnd he said, He that shewed mercy on him. Then said Jesus unto him, Go, and do thou likewise.'ÄĚ Genuine compassion powerfully affects those who receive it, those who give it, and those who observe it. You can offer to babysit for a young mother, or help in a financial way if you can, or just a smile, hug, or note can communicate compassion. 3.¬ ¬ Is Trustworthy Keep confidence. Be careful about sharing news. Be careful not to gossip. Repeating facts can lead to gossip (James 3:6; Proverbs 26:20'Äď22). Gossip = habitually retelling behind the scenes information Gossip = idle talk about others, regardless of fact Gossip = saying something about someone that you know he/she wouldn't want said'ÄĒregardless of whether or not it is true Be intensely loyal, and always give others the benefit of the doubt. 4.¬ ¬ Is a Real Example In word 'Äď our words should build, not tear down 'ÄúLet your speech be alway with grace, seasoned with salt, that ye may know how ye ought to answer every man.'ÄĚ Colossians 4:6 'ÄúFor in many things we offend all. If any man offend not in word, the same is a perfect man, and able also to bridle the whole body.'ÄĚ James 3:2 'ÄúLet no corrupt communication proceed out of your mouth, but that which is good to the use of edifying, that it may minister grace unto the hearers.'ÄĚ Ephesians 4:29 In conversation = lifestyle 'ÄúOnly let your conversation be as it becometh the gospel of Christ: that whether I come and see you, or else be absent, I may hear of your affairs, that ye stand fast in one spirit, with one mind striving together for the faith of the gospel;'ÄĚ Philippians 1:27 In charity = compassion Do you love enough to take action? In spirit = attitude Attitude is contagious (good or bad)! Is this your attitude: 'ÄúI can do all things through Christ who strengtheneth me'ÄĚ (Philippians 4:8)? 'ÄúHe that hath no rule over his own spirit is like a city that is broken down, and without walls.'ÄĚ Proverbs 25:28 In faith 'ÄúSo then faith cometh by hearing, and hearing by the word of God.'ÄĚ Romans 10:17 'ÄúBut without faith it is impossible to please him: for he that cometh to God must believe that he is, and that he is a rewarder of them that diligently seek him.'ÄĚ Hebrews 11:6 In purity 'ÄúFinally, brethren, whatsoever things are true, whatsoever things are honest, whatsoever things are just, whatsoever things are pure, whatsoever things are lovely, whatsoever things are of good report; if there be any virtue, and if there be any praise, think on these things.'ÄĚ Philippians 4:8 Let's determine to be a positive friend, mentor, and influence in our offices, churches, and communities.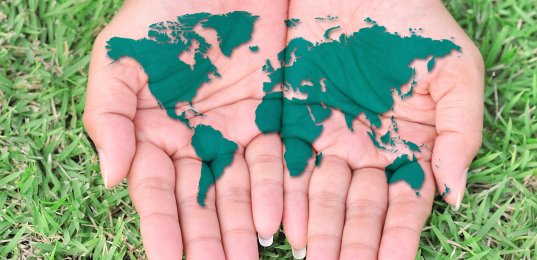 Our Response to God's Call Has Far-Reaching Consequences Many years ago I was reading a prayer letter from a missionary in the Dominican Republic. In the last paragraph, the missionary wrote these words, 'ÄúAlexis asked me a couple months ago: 'ÄėWhat would have happened to me and all the people in our church if you had not come to the Dominican Republic?''ÄĚI have often thought, 'ÄúWhat if the Lord Jesus Christ, after counting the cost of man's salvation, had decided to stop short of the cross?'ÄĚ Thank God He did not! Hebrews 12:2 says, 'ÄúLooking unto Jesus, the author and finisher of our faith; who for the joy that was set before him, endured the cross, despising the shame, and is set down at the right hand of the throne of God.'ÄĚ The gospel is free to us, but it was not cheap.What if every Bible-believing church in America took seriously the Great Commission? Jesus said in Mark 16:15, 'ÄúGo ye into all the world, and preach the gospel to every creature.'ÄĚ I praise God for churches all over the world that have taken seriously God's Great Commission to us. Sometimes, we get so involved in superficial things that we fail to do the one thing that God has commanded. We are to make Him known to 'Äúevery creature'ÄĚ in our generation.What if every Christian gave something every week to missions above a tithe and offering? Many churches use what we call 'Äúgrace-giving'ÄĚ or 'Äúfaith-promise giving'ÄĚ to encourage their members to give something every week, above their regular offering, for worldwide evangelization.What if there were a great emphasis on world evangelization in all of our Christian schools, Bible colleges, and seminaries? What a great difference this would make! Our missions organizations would soon be flooded with mission candidates.What if God's people took seriously the prayer request of our Lord Jesus Christ? After looking at the multitudes of hurting people, Jesus said to His disciples, 'ÄúThe harvest truly is plenteous, but the labourers are few'ÄĚ (Matthew 9:37). While the harvest field is much larger today than it was when Jesus walked upon the face of the earth, the force of laborers has not increased in proportion. The problem is not with the harvest; the problem is a lack of laborers. After making that great statement, Jesus commanded His disciples, 'ÄúPray ye therefore the Lord of the harvest, that He would send forth labourers into his harvest.'ÄĚWhat if you and I would go before God daily and pray to Him that He would send forth laborers into this great harvest field? Many people are fearful of praying that God will send forth laborers. Their fears rest in the fact that they are not willing to go to the mission field, and if they pray, God might lay the mission field on their hearts. Someone has well said, 'ÄúWe should not pray unless we are willing to be the answer to God's prayer.'ÄĚ We should always be willing for God to use us and our loved ones anywhere in this life.Thank God, the missionary went to the Dominican Republic, and Alexis and his friends were saved. Thank God, Jesus Christ went all the way to Calvary and suffered, bled, and died so you and I could be saved from our sins. My constant prayer is that we will not come short of what God has for each of us.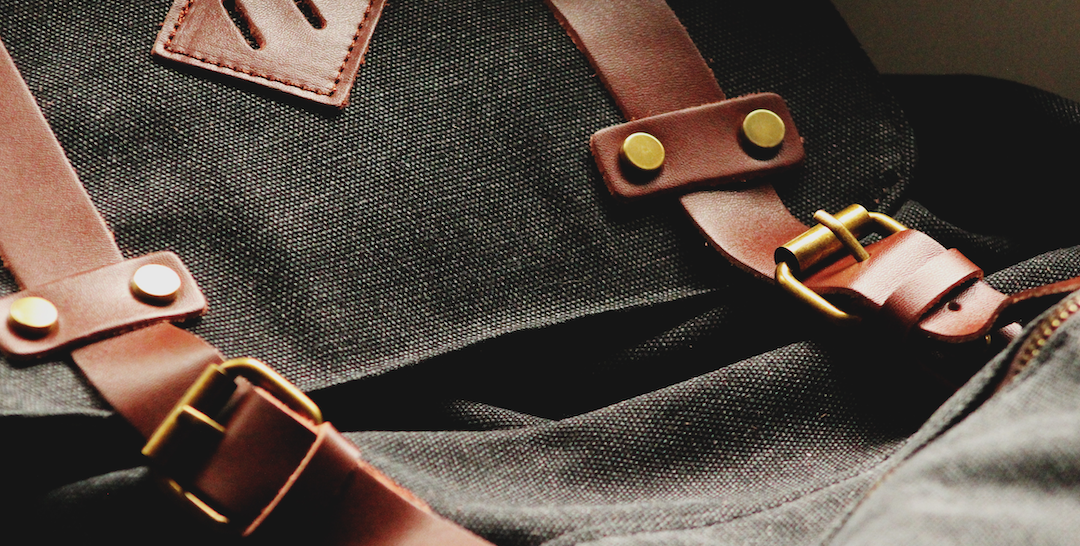 5 Traits of Burden-Bearing Christians Have you ever known a Christian who seemed to just naturally be a burden-bearer?In over thirty-two years as a pastor, I've known many burden-bearing Christians. But I've discovered that, while some people may do this initially because of their natural temperament, Christians who do this over the decades do so because of growth in grace. That's good news for all of us who would like to grow in the role Galatians 6 describes as someone who bears others burdens.Brethren, if a man be overtaken in a fault, ye which are spiritual, restore such an one in the spirit of meekness; considering thyself, lest thou also be tempted. Bear ye one another's burdens, and so fulfil the law of Christ'Ķ.Be not deceived; God is not mocked: for whatsoever a man soweth, that shall he also reap'Ķ.And let us not be weary in well doing: for in due season we shall reap, if we faint not.'ÄĒGalatians 6:1'Äď2, 7, 9What kind of Christian is a burden-bearer for others? Here are five traits that I see from Galatians 6 and have observed in the lives of godly Christians:1. Spiritual Christians'ÄĒ'Äú'Ķye which are spiritual'Ķ'ÄĚCarnal Christians don't notice the people around them who are struggling. They are too absorbed with themselves to consider the lonely widow or fatherless child during the holiday season. A carnal small group leader doesn't notice the person in their group who has been missing church or losing interest. The carnal parent is less likely to pick up on subtle cues that his or her child is spiritually struggling.One of the best ways, then, to grow as a burden-bearer is simply to grow in your own walk with Christ. Not only does spiritual growth help you see the needs of others, but it gives you the strength from the Lord to help bear their burdens.2. Honorable Christians'ÄĒ'Äú'Ķconsidering thyself, lest thou also be tempted.'ÄĚSometimes we can't help others'ÄĒnot because we're oblivious, but because we're entangled. A Christian who is caught up in his own sin will not be able to effectively help someone else. If this is you, seek out help before helping others. Ask a pastor or spiritual mentor (even if you are the pastor) for biblical counsel and help.More to the direct point of the verse, however, when you are helping to bear someone else's burden, particularly when it is a burden related to a struggle with sin, exercise wisdom, integrity, and accountability in your own life to avoid being pulled in to the other person's temptation.3. Obedient Christians'ÄĒ'ÄúBear ye one another's burdens'Ķ'ÄĚBearing others burdens is not optional for the child of God. It is something God calls every mature Christian within the local church to participate in.Of course, not every person with a burden walks around announcing his or her burden. Perhaps most don't. This is why we must remain sensitive and obedient to the Holy Spirit. Often, He will prompt us to minister to someone who is carrying a burden we know nothing about.4. Generous Christians'ÄĒ'Äú'Ķfor whatsoever a man soweth, that shall he also reap.'ÄĚLike a farmer planting seed, it takes willingness, vision, and even risk to care for others.It's so easy to become stingy with our time and resources. But real burden-bearers don't just care during the invitation on Sunday or the pre-lesson coffee time in small group. They care all the time and are generous in their compassion and willingness to help.5. Faithful Christians'ÄĒ'ÄúAnd let us not be weary in well doing: for in due season we shall reap, if we faint not.'ÄĚSometimes we help people, and they don't appreciate it. Sometimes they even discard or disregard our help. Sometimes they do this and come back to us again later for more help. Burden bearing is hard, and in our flesh, we sometimes get tired of doing it.When I think, however, of the most-impactful burden-bearers in my life, these have been Christians who have loved and cared and served over the decades. These are people who keep bearing burdens'ÄĒnot just for a moment, but as long as God gives them strength.Ask the Lord to help you today to see the needs and burdens that those around you are carrying and to, in His strength and by His Spirit, bear one another's burdens.
Link:¬ https://www.agradio.org/canons-of-dort-33-the-grace-of-perseverance-is-a-spiritu...Format:¬ Web PageTopic(s):¬ Perseverance of the SaintsAuthor(s)/Speaker(s):¬ R Scott Clark

Link:¬ https://www.monergism.com/grace-and-duty-being-spiritually-minded-ebookFormat:¬ Web PageTopic(s):¬ DiscipleshipFree eBooksJohn Owen (1616-1683)Author(s)/Speaker(s):¬ John Owen

Link:¬ https://archive.org/stream/selectworksofrob01roll#page/28/mode/2upFormat:¬ Web PageTopic(s):¬ Classic Essays & ArticlesIrresistible GraceIrresistible Grace & Effectual Calling4) Effectual GraceIrresistible Grace & Effectual CallingAuthor(s)/Speaker(s):¬ Robert Rollock

Nature isn't all peace and beauty. But even the dark sideof creation can tell us something about God's grace.

Your weekly Dose of SpurgeonThe¬ PyroManiacs¬ devote some space each weekend¬ to highlights from the lifetime of works from the Prince of Preachers,¬ Charles Haddon Spurgeon. ¬ The following excerpt is from The Golden Alphabet, page 96, Pilgrim Publications.¬ ¬
'ÄúTurn away mine eyes from beholding vanity; and quicken thou me in thy way.'ÄĚ Psalm 119:37'ÄúTurn away mine eyes from beholding vanity.'Ä̬ ¬ He had prayed about his heart, and one would have thought that the eyes would so surely have been influenced by the heart that there was no need to make them the objects of a special petition; but our author is resolved to make assurance doubly sure.If the eyes do not see, perhaps the heart may not desire: at any rate, one door of temptation is closed when we do not even look at the painted bauble. Sin first entered man's mind by the eye, and it is still a favourite gate for the incoming of Satan's allurements; hence the need of a double watch upon that portal.The prayer is not so much that the eyes may be shut as 'Äúturned away'ÄĚ; for we need to have them open, but directed to right objects. Perhaps we are now gazing upon folly, we need to have our eyes turned away; and if we are beholding heavenly things, we shall be wise to beg that our eyes may be kept away from vanity.Why should we look on vanity?'ÄĒit melts away as a vapour. Why not look upon things eternal? Sin is vanity, unjust gain is vanity, self-conceit is vanity, and, indeed, all that is not of God comes under the same head. From all this we must turn away.It is a proof of the sense of weakness felt by the Psalmist and of his entire dependence upon God, that he even asks to have his eyes turned for him; he meant not to make himself passive, but he intended to set forth his own utter helplessness apart from the grace of God.For fear he should forget himself and gaze with a lingering longing upon forbidden object, he entreats the Lord speedily to make him turn away his eyes, hurrying him off from so dangerous a parley with iniquity. If we are kept from looking on vanity we shall be preserved from loving iniquity.
Temple Baptist Church - 6-30-2019John 15:11; Nehemiah 8:10Introduction:¬ A.¬ What was the joy of Christ?¬ ¬ I want to look at the best definition that I have ever seen, and it comes from your Bible.Habakkuk 3:17-19¬ Although the fig tree shall not blossom, neither shall fruit be in the vines; the labour of the olive shall fail, and the fields shall yield no meat; the flock shall be cut off from the fold, and there shall be no herd in the stalls: ¬ (18)¬ Yet I will rejoice in the LORD, I will joy in the God of my salvation. ¬ (19)¬ The LORD God is my strength, and he will make my feet like hinds' feet, and he will make me to walk upon mine high places. To the chief singer on my stringed instruments.1.¬ In these verses,¬ we find both the 'ÄúCause'ÄĚ and 'ÄúEffect'ÄĚ of the Christian's Joy.2.¬ As is the case many times in the Bible, we find the order reversed.¬ Rejoicing, the Effect, before Joy, the Cause.3.¬ In Verses 18-19, we find the Cause of Joy:a)¬ The God of my Salvation.¬ True Christian Joy comes from God in the form of Eternal Salvation.b)¬ The LORD God, my Strength.¬ True Christian Joy is maintained in the spiritual Strength that comes from God, not circumstances.4.¬ In Verses 17-18, we find the Effect of Joy:a)¬ Though things go wrong,¬ and they do; though life is hard and it is:b)¬ Rejoicing comes from our inner fountain of Joy.5.¬ There was a day when praise and rejoicing were spontaneous, not 'Äúworked up.'Ä̬ ¬ 'ÄúPopcorn Testimonies'ÄĚ have become a thing of the past.¬ We need to get our Joy back and Rejoicing will follow without having to be stirred.6.¬ We live in days when pastors¬ feel the necessity to stir our emotions with fleshly music and preaching as to produce rejoicing.¬ Thus, they become Entertainers, not Preachers.¬ Rejoicing should be a spontaneous result of Joy, not the cause of Joy.7.¬ The hymns of the Faith no longer cause Rejoicing,¬ so the modern day 'Äúchurch'ÄĚ is now in the 'ÄúEntertainment Business'ÄĚ in stead of reproving, rebuking, and Exhorting with all longsuffering and doctrine.¬ Modern day preaching and music reflect the world because most professing 'ÄúChristians'ÄĚ are more worldly than spiritual.B.¬ Both rejoicing and joy¬ are to be despite our circumstance, not because of them!¬ ¬ Most Christians live in discouragement with little joy.¬ ¬ Why?¬ The answer is simple.1.¬ Because Of Our Sinfulness - Matthew 24:12¬ And because iniquity shall abound, the love of many shall wax cold.¬ ¬ (God's people are not drunks and harlots, but sin creeps in and we now walk at a guilty distance from God and the joy is gone.)2.¬ Because Of Our Situations - Matthew 14:30¬ But when he saw the wind boisterous, he was afraid; and beginning to sink, he cried, saying, Lord, save me.¬ ¬ (God's people have their eyes upon the 'Äúwind and waves'ÄĚ of circumstance and not upon Christ.¬ When Peter looked up instead of looking down, he saw the Lord of the 'Äúwind and waves'ÄĚ and once again walked on the water.)C.¬ Many Christians live in defeat with no joy at all.1.¬ For The World, Joy Is Found In Circumstances 'Äď Luke 12:16-21¬ And he spake a parable unto them, saying, The ground of a certain rich man brought forth plentifully:¬ And he thought within himself, saying, What shall I do, because I have no room where to bestow my fruits?¬ And he said, This will I do: I will pull down my barns, and build greater; and there will I bestow all my fruits and my goods.¬ ¬ And I will say to my soul, Soul, thou hast much goods laid up for many years; take thine ease, eat, drink, and be merry.¬ But God said unto him, Thou fool, this night thy soul shall be required of thee: then whose shall those things be, which thou hast provided?¬ So is he that layeth up treasure for himself, and is not rich toward God.2.¬ For The Christian, Joy Is Found Despite Circumstances - 2 Corinthians 7:4¬ Great is my boldness of speech toward you, great is my glorying of you: I am filled with comfort, I am exceeding joyful in all our tribulation.2 Corinthians 8:2¬ How that¬ in a great trial of affliction the abundance of their joy and their deep poverty¬ abounded unto the riches of their liberality.Colossians 1:11¬ Strengthened with all might, according to his glorious power,¬ unto all patience and longsuffering with joyfulness;1 Thessalonians 1:6¬ And¬ ye became followers of us, and of the Lord,¬ having received the word in much affliction, with joy of the Holy Ghost:D.¬ Loss of joy comes through:1.¬ Losing the freshness of our salvation.2.¬ Losing the burning love for our Saviour.3.¬ Losing the excitement of our service.WHERE THE CHRISTIAN FINDS HIS JOY1.¬ Christian Joy Is Found In Salvation - Luke 10:20¬ Notwithstanding in this rejoice not, that the spirits are subject unto you; but rather rejoice, because your names are written in heaven.Psalms 35:9¬ ¬ And my soul shall be joyful in the LORD: it shall¬ rejoice in his salvation.Psalms 51:12¬ Restore unto me¬ the joy of thy salvation; and uphold me with thy free spirit.Psalms 132:16¬ I will also clothe her priests¬ with¬ salvation: and her saints shall shout aloud for joy.Isaiah 12:3¬ Therefore¬ with joy¬ shall ye draw water out of the wells of salvation.2.¬ Christian Joy Is Found In¬ The Holy Ghost - Romans 15:13¬ ¬ Now the God of hope fill you with all joy and peace in believing,¬ that ye may abound in hope, through the power of the Holy Ghost.Joy Is Not Found In The Things Of The World - Romans 14:17¬ ¬ For the kingdom of God is not meat and drink;¬ but righteousness, and peace, and joy in the Holy Ghost.3.¬ Christian Joy Is Found In God's Word - Nehemiah 8:9-12¬ ¬ And Nehemiah, which is the Tirshatha, and Ezra the priest the scribe, and the Levites that taught the people, said unto all the people, This day is holy unto the LORD your God;mourn not, nor¬ weep. For all the people wept, when they heard the words of the law.¬ Then he said unto them, Go your way, eat the fat, and drink the sweet, and send portions unto them for whom nothing is prepared: for this day is holy unto our Lord: neither be ye sorry; for¬ the joy of the LORD is your strength.¬ So the Levites stilled all the people, saying, Hold your peace, for the day is holy; neither be ye grieved.¬ And all the people went their way to eat, and to drink, and to send portions, and to make great mirth,¬ because they had understood the words that were declared unto them.4.¬ Christian Joy Is Found In¬ Church - Psalms 42:4¬ When I remember these things, I pour out my soul in me: for I had gone with the multitude, I went with them to the house of God,¬ with the voice of joy and praise, with a multitude that kept holyday.a.¬ The Joy Of Singing - Psalms 95:1¬ O come,¬ let us sing unto the LORD: let us make a joyful noise¬ to the rock of our salvation.Psalms 95:2¬ ¬ Let us come before his presence with thanksgiving,¬ and make a joyful noise unto him with psalms.Psalms 98:4¬ ¬ Make a joyful noise unto the LORD, all the earth: make a loud noise, and rejoice, and sing praise.b.¬ The Joy Of Praise - Psalms 27:6¬ And now shall mine head be lifted up above mine enemies round about me:¬ therefore will I offer in his tabernacle sacrifices of joy; I will sing, yea, I will sing praises unto the LORD.5.¬ Christian Joy Is Found In Worship - Nehemiah 12:43¬ ¬ Also that day they offered great sacrifices, and rejoiced: for God had made them rejoice with great joy: the wives also and the children rejoiced: so that the joy of Jerusalem was heard even afar off.¬ 6.¬ Christian Joy Is Found In Hope - Psalms 30:5¬ For his anger endureth but a moment; in his favour is life: weeping may endure for a night,¬ but joy cometh in the morning.7.¬ Christian Joy Is Found In Eternity - Jude 1:24¬ ¬ Now unto him that is able to keep you from falling,¬ and to present you faultless before the presence of his glory with exceeding joy,8.¬ ¬ Christian Joy Is Found In¬ Sinners Saved - Luke 15:10¬ Likewise, I say unto you,¬ there is joy in the presence of the angels of God¬ over one sinner that repenteth.9.¬ Christian Joy Is Found In¬ A Finished Course - Acts 20:24¬ But none of these things move me, neither count I my life dear unto myself,¬ so that I might finish my course with joy, and the ministry, which I have received of the Lord Jesus, to testify the gospel of the grace of God.10.¬ ¬ Christian Joy Is Found In¬ The Saviour - 1 Peter 1:8¬ ¬ Whom having not seen, ye love; in whom, though¬ now ye see him not, yet believing, ye rejoice with joy unspeakable and full of glory:Psalms 16:11¬ Thou wilt shew me the path of life:¬ in thy presence is fulness of joy; at thy right hand there are pleasures for evermore.

Temple Baptist Church - 6-2-2019John 15:1-16Introduction:A.¬ Last week, I preached on 'ÄúAbiding In Christ.'Ä̬ ¬ Once saved, always saved; therefore, we must abide in Christ as we reside in Christ.¬ Many do not abide in Christ because:1.¬ They were never born of the Vine in the first place.¬ You cannot abide in or bear fruit for the Vine unless you are attached and the sap flows.2.They choose to live a life of sinful disobedience¬ which causes the branch to:a)¬ Dry up and fall off.¬ ¬ This is not normal unless there is a problem with either the branch or the Vine itself.¬ It is not a Vine problem!b)¬ Be broken off during the storms of life.¬ If the branch is not strong and vibrant with life, it may well be found lying on the ground after a storm.¬ It is not a Vine problem!c)¬ Or, Be pruned away by the Husbandman.¬ ¬ It is not a Vine problem!B.¬ One of the problems associated with the Laodicean Church Age¬ in which we live is that of unfaithfulness.¬ I am not speaking of unsaved church members, but of saved people who choose to live inconsistent, disobedient lives.¬ Our Lord asked this question of His disciples, 'ÄúWhen the Son of man cometh, shall he find faith on the earth?'Ä̬ We know that He will find saved but will He find faithful?¬ The farther we go the less we find professing believers who remain loyal to the Lord Jesus Christ.C.¬ It is the will of the Husbandman that each branch be healthy and prosper¬ in fruit bearing!¬ He prunes and purges it so that it can produce to its maximum potential.D.¬ I want to look at some of the evidences found in these verses¬ of a healthy branch that abides in the Vine.¬ There should be evidences in our lives showing our relationship with the Lord Jesus Christ as we walk in obedience to Him.¬ Healthy branches bear both the characteristics and fruit of the Vine.1.¬ Abiding Produces Fruit Bearing 'Äď vs. 2-8¬ ¬ (I believe that all of God's children bear fruit though the amounts may vary.¬ How can you be in Christ and never show any evidence of the imparting of a new nature?¬ Every child born bears some resemblance to father, mother, or both.)a.¬ Verse 2 'Äď 'Äúbeareth fruit'ÄĚb.¬ Verse 2b 'Äď 'Äúmore fruit'ÄĚc.¬ Verse 5 'Äď 'Äúmuch fruit'ÄĚ2.¬ Abiding Produces Answered Prayer 'Äď vs. 7a.¬ Answered prayer is evidence of a relationship.¬ I could ask my earthly father and get an answer.¬ It was not always what I either wanted or expected because I sometimes asked for the wrong things.Luke 11:11¬ ¬ If a son shall ask¬ bread of any of you that is a father, will he give him a stone? or if he ask a fish, will he for a fish give him a serpent?b.¬ Answered Prayer is an evidence of abiding.¬ Receiving what we asked for is a result of desiring God's will and asking within the realm of it.1 John 5:14-15¬ And this is the confidence that we have in him, that,¬ if we ask any thing according to his will, he heareth us: 15¬ And if we know that he hear us, whatsoever we ask, we know that we have the petitions that we desired of him.3.¬ Abiding Produces Consistency 'Äď vs. 9a.¬ There are those believers who never stabilize!¬ They lack spiritual growth, discernment, and faithfulness.¬ We love them but never come to expect anything of them!Hebrews 5:12¬ For¬ when for the time ye ought to be teachers, ye have need that one teach you again which¬ be¬ the first principles of the oracles of God; and are become such as have need of milk, and not of strong meat.b.¬ There are those believers who can always be depended upon to get the job done.¬ ¬ They are the same, year after year.¬ They love the Lord and that love is manifested in their lives for others of see.Colossians 1:2¬ ¬ To the saints and faithful brethren in Christwhich are at Colosse: Grace¬ be¬ unto you, and peace, from God our Father and the Lord Jesus Christ.¬ 4.¬ Abiding Produces Obedience To Christ 'Äď vs. 10a.¬ Obedience unforced - Romans 6:16¬ ¬ Know ye not, that to whom¬ ye yield yourselves¬ servants to obey, his servants ye are to whom ye obey; whether of sin unto death, or of obedience unto righteousness?b.¬ Obedience born out of love - 1 John 5:3¬ ¬ For this is the love of God, that we keep his commandments: and his commandments are not grievous.5.¬ Abiding Produces Christian Joy 'Äď vs. 11a.¬ Christian contingent - Psalms 32:11¬ ¬ Be glad¬ in the LORD, andrejoice, ye righteous: and¬ shout for joy, all¬ ye that are¬ upright in heart.b.¬ Christian Joy is contagious - Proverbs 15:13¬ A merry heart maketh a cheerful countenance: but by sorrow of the heart the spirit is broken.¬ Everyone loves to be around a joyful Christian!)6.¬ Abiding Produces Spiritual Blessing 'Äď vs. 15-16a.¬ The Blessing Of Being A Friend Of God - James 2:23¬ ¬ And the scripture was fulfilled which saith, Abraham believed God, and¬ it was imputed unto him for righteousness: and he was called the Friend of God.b.¬ The Blessing Of Being Filled With God 'Äď vs. 16 'Äúyour fruit should remain'ÄĚ - Galatians 5:22-24¬ But the fruit of the Spirit is¬ love, joy, peace, longsuffering, gentleness, goodness, faith, 23¬ Meekness, temperance: against such there is no law. 24¬ And they that are Christ's have crucified the flesh with the affections and lusts.Conclusion:¬ Fruit bearing takes both a 'Äúbirthing'ÄĚ and an 'Äúabiding!'ÄĚ

Temple Baptist Church - 5-29-2019Hebrews 9:11-14Introduction:A.¬ A Better Covenant;¬ A Better Tabernacle; A Better High Priest; and a Better Blood!¬ This is what chapter 9 is all about!¬ For thousands of years, an earthly high priest slew an earthly animal, took earthly blood and offered it upon the Mercy Seat for an atonement for sin.B.¬ As I preach this evening,¬ I just want you to know that the BLOOD IS STILL THERE!¬ The Blood of Jesus Christ; the Blood of God!¬ Behold the Lamb of God which taketh away the sin of the world!¬ This is what Hebrews, chapter 9 is all about!C.¬ It is the Blood of Christ that redeems us;¬ it is the Blood of Christ that justifies us; it is the Blood of Christ that sanctifies us; it is the Blood of Christ that cleanses our heart, soul, and conscience; it is the Blood of Christ gives us peace; it is the Blood of Christ that allows us to have fellowship with our heavenly Father!¬ D.¬ Hebrews 9:11-26.¬ Concerning the shedding of blood¬ for both atonement and salvation, God established two covenants.¬ Hebrews 12:24¬ And to Jesus the mediator of the¬ new covenant, and to theblood of sprinkling, that speaketh better things than¬ that of Abel.¬ ¬ (This verse contrasts the 'Äúnew covenant of propitiation'ÄĚ with 'Äúthat of Abel'ÄĚ or the 'Äúold covenant of atonement.'ÄĚ The blood of the first testament was of animal sacrifices which brought atonement or a covering of sin until the blood of the new covenant, which was the blood of Christ, brought about the remission of sin!)E.¬ ¬ I want to quote J. P. Morgan,¬ a noted financier and multi-millionaire of an earlier American generation.¬ Before his death, he composed a will consisting of 37 articles and 10,000 words.¬ While Mr. Morgan had been involved in transactions involving millions of dollars during his illustrious business career, he left no doubt as to what was the greatest transaction he had ever made. In his will he wrote:¬ ¬ "I commit my soul in the hands of my Savior, full of confidence that having redeemed me and washed me with His most precious blood, He will present me faultless before the throne of my Heavenly Father. I entreat my children to maintain and defend at all hazards and at any cost of personal sacrifice, the blessed doctrine of complete atonement through the blood of Christ with regard to the believer's salvation."F.¬ J. P. Morgan recognized¬ the priceless value of the atoning sacrifice of Christ's blood that was shed in His death on the cross.The Blood of Christ1.¬ It is Personal Blood.¬ ¬ It is the blood of God,¬ though we do not fully understand this, which was different from our blood.¬ I can no more explain this statement than I can the conception and birth of Christ.¬ I just believe what the Bible says!¬ Matthew 26:28¬ ¬ For this is my blood¬ of the new testament, which is shed for many for the remission of sins.¬ Acts 20:28¬ Take heed therefore unto yourselves, and to all the flock, over the which the Holy Ghost hath made you overseers, to feed the church of¬ God,which he hath purchased with his own blood.¬ ¬ (Jesus Christ's conception, birth, body, life, death, resurrection, and blood were different from ours.)¬ 2.¬ It is Pure Blood.¬ The blood of Christ was not subject to Adamic sin!¬ ¬ ¬ The Bible declares that Christ's blood was not corruptible!¬ Blood corrupts with it dies.¬ The blood of Christ was incorruptible and could not die.¬ The blood of Christ is as much alive today as it was the day on which it was shed.1 Peter 1:18-19¬ ¬ Forasmuch as ye know that ye were¬ not redeemed with corruptible things, as silver and gold, from your vain conversation received by tradition from your fathers;¬ (19)¬ ¬ But with the precious blood of Christ, as of a lamb without blemish and without spot:¬ ¬ (Two things in these verses stick out to me: a)¬ It is not corruptible in nature, it is incorruptible¬ ¬ b)¬ It is precious¬ in the sight of God.)1 John 1:7¬ But if we walk in the light, as he is in the light, we have fellowship one with another, and the blood of Jesus Christ his Son cleanseth us from all sin.¬ ¬ (According to the Bible, that same blood that Christ shed is still alive and available for the cleansing of the sinful.¬ That means it remains, not perished.)3.¬ It is Precious Blood.¬ ¬ I hear a lot of so-called men of God say that this blood was not all gathered and applied to the Mercy Seat in Heaven.¬ 1 Peter 2:6-7¬ Wherefore also it is contained in the scripture, Behold, I lay in Sion a chief corner stone, elect, precious¬ (precious to God): and he that believeth on him shall not be confounded. ¬ (7)¬ Unto you therefore which believe¬ he is¬ precious¬ (precious to the child of God): but unto them which be disobedient, the stone which the builders disallowed, the same is made the head of the corner,¬ ¬ (To deny the precious blood of Christ tells us something about the spiritual nature of the one who denies it!)4.¬ It is Presented Blood.¬ The blood of Christ did not run into the ground and perish but was purposefully placed on the mercy seat in heaven but our High Priest.¬ I believe that the Bible teaches two ascensions.John 20:14-17¬ ¬ And when she had thus said, she turned herself back, and saw Jesus standing, and knew not that it was Jesus. ¬ (15)¬ Jesus saith unto her, Woman, why weepest thou? whom seekest thou? She, supposing him to be the gardener, saith unto him, Sir, if thou have borne him hence, tell me where thou hast laid him, and I will take him away. ¬ (16)¬ Jesus saith unto her, Mary. She turned herself, and saith unto him, Rabboni; which is to say, Master. ¬ (17)¬ Jesus saith unto her, Touch me not; for I am not yet ascended to my Father: but go to my brethren, and say unto them, I ascend unto my Father, and your Father; and¬ to¬ my God, and your God.¬ ¬ (Mary was not allowed to touch Him because the resurrected Lord was now our purified High Priest.)Matthew 28:6-9¬ ¬ He is not here: for he is risen, as he said. Come, see the place where the Lord lay. ¬ (7)¬ And go quickly, and tell his disciples that he is risen from the dead; and, behold, he goeth before you into Galilee; there shall ye see him: lo, I have told you. ¬ (8)¬ And they departed quickly from the sepulchre with fear and great joy; and did run to bring his disciples word. ¬ (9)¬ And as they went to tell his disciples, behold, Jesus met them, saying, All hail.And they came and held him by the feet, and worshipped him.¬ ¬ (Now they could touch the Lord. ¬ Something had changed from the account given in John.)Luke 24:39¬ Behold my hands and my feet, that it is I myself:¬ handle me, and see; for a spirit hath not flesh and bones, as ye see me have.¬ ¬ (Again, in Luke, the Lord gave permission for the disciples to 'Äúhandle'ÄĚ Him.)Hebrews 9:11-12¬ But Christ being come an high priest of good things to come, by a greater and more perfect tabernacle, not made with hands, that is to say, not of this building;¬ (12)¬ Neither by the blood of goats and calves, but¬ by his own blood he entered in once into the holy place, having obtained eternal redemption for us.¬ ¬ (As the blood of bulls and goats were applied to the mercy seat under the old covenant, the blood of Christ was applied to the mercy seat in heaven under the new covenant.)5.¬ It is Powerful Blood.¬ ¬ The blood of Christ can make the vilest sinner clean!¬ His blood can purge every sin ever committed and save every sinner who will accept it.Romans 5:9¬ ¬ Much more then, being now justified by his blood, we shall be saved from wrath through him.6.¬ It is Permanent Eternal Blood.¬ Animal blood had to be applied often but the blood of Christ only once forever.¬ If it is incorruptible and precious (and it is), then it must be therefore eternal (which it is).¬ Hebrews 9:12¬ Neither by the blood of goats and calves, but by his own blood he entered in once into the holy place, having obtained eternal redemption for us.7.¬ It is Propitiatory Saving Blood.¬ Our salvation is not through the death of Christ but through the blood of Christ!¬ Ephesians 1:7¬ In whom we have redemption¬ through his blood, the forgiveness of sins, according to the riches of his grace;¬ ¬ (It is of no wonder that the blood of Christ is under the same attack as the Word of God.¬ Salvation comes through faith hearing the Word of God and personal application of the blood of God.¬ There can be salvation without either!)8.¬ It is Penalizing Blood!¬ ¬ To reject the propitiation of Christ is to damn oneself and possibly your children.¬ Matthew 27:24-25¬ When Pilate saw that he could prevail nothing, but¬ thatrather a tumult was made, he took water, and washed¬ his¬ hands before the multitude, saying, I am innocent of the blood of this just person: see ye¬ to it.¬ (25)¬ Then answered all the people, and said, His blood¬ be¬ on us, and on our children.¬ ¬ (Pilate washed his hands of Christ and placed the decision to crucify our Lord into the hands of the people He came to save.¬ From the hands of one to the heads of others.¬ That precious blood has been on the heads of their children for 2,000 years.)¬ ¬

Temple Baptist Church - 5-26-2019Romans 15:14-21Introduction:¬ A.¬ Paul, the apostle to the gentiles,¬ recognized his responsibility to the nation from which he came.¬ He is now ready to take the contribution mentioned in 1 Corinthians 16 to the poor saints at Jerusalem.¬ B.¬ He could have simply said¬ that God had called him to the gentiles and that the Jews were the responsibility of Peter and the other apostles.¬ With salvation comes responsibility!¬ C.¬ Some think that going to Heaven¬ is all that salvation is about, but there is much more to it than that.¬ Salvation is not only an eternal hope, but a temporal life lived for Christ.¬ With divine privilege goes divine responsibility.¬ D.¬ I want to look at some areas¬ of responsibility for the children of God.¬ E.¬ Our first responsibility is to God!¬ That should be the priority that compels us to live for God and others instead of for self.¬ ¬ John 20:19-21¬ Then the same day at evening, being the first day of the week, when the doors were shut where the disciples were assembled for fear of the Jews, came Jesus and stood in the midst, and saith unto them, Peace be unto you. ¬ (20)¬ And when he had so said, he shewed unto them his hands and his side. Then were the disciples glad, when they saw the Lord. ¬ (21)¬ Then said Jesus to them again, Peace be unto you:¬ as my Father hath sent me, even so send I you.F.¬ To be used of God, we must:1.¬ To Be Holy 'Äď Holiness is a subject no longer preached and, when preached, no longer heeded!¬ 1 Peter 1:15¬ But as he which hath called you is holy,¬ so be ye holy in all manner of conversation;a.¬ By Putting On The New Man - Ephesians 2:15¬ Having abolished in his flesh the enmity,¬ even¬ the law of commandments¬ contained¬ in ordinances;for to make in himself of twain one new man,¬ so¬ making peace;Romans 12:1¬ ¬ I beseech you therefore, brethren, by the mercies of God, that ye¬ present your bodies a living sacrifice, holy, acceptable unto God,¬ which is¬ your reasonable service.1 Corinthians 6:20¬ For ye are bought with a price: therefore¬ glorify God in your body, and in your spirit, which are God's.1 Corinthians 10:31¬ Whether therefore ye eat, or drink, or whatsoever ye do,¬ do all to the glory of God.2 Corinthians 5:17¬ Therefore if any man¬ be¬ in Christ,¬ he is¬ a new creature: old things are passed away; behold, all things are become new.Ephesians 4:24¬ And that ye put on the new man,¬ which after God is created in righteousness and true holiness.Philippians 1:20¬ According to my earnest expectation and¬ my¬ hope, that in nothing I shall be ashamed, but¬ that¬ with all boldness, as always,so¬ now also¬ Christ shall be magnified in my body, whether¬ it be¬ by life, or by death.Colossians 3:10¬ And have¬ put on the new¬ man, which is renewed in knowledge after the image of him that created him:b.¬ By Putting Off The Old Man -¬ 2 Corinthians 5:17¬ Therefore if any man¬ be¬ in Christ,¬ he is¬ a new creature:¬ old things are passed away; behold, all things are become new.Romans 6:6¬ Knowing this, that our old man is crucified with¬ him, that the body of sin might be destroyed,¬ that henceforth we should not serve sin.Ephesians 4:22¬ That ye¬ put off concerning the former conversation the old man,¬ which is corrupt according to the deceitful lusts;2.¬ To Be Faithful 'Äď Because of the lack of holiness, faithfulness is in great decline.¬ Colossians 1:2¬ ¬ To the saints¬ and¬ faithful brethren in Christ¬ which are at Colosse: Grace¬ be¬ unto you, and peace, from God our Father and the Lord Jesus Christ.¬ ¬ (Paul put the words 'Äúsaints'ÄĚ and 'Äúfaithful brethren'ÄĚ joined by 'Äúand'ÄĚ which makes them equal.¬ Proverbs 20:6¬ ¬ Most men will proclaim every one his own goodness: but a faithful man who can find?)a.¬ Faithful In Stewardship - 1 Corinthians 4:2¬ Moreover¬ it is required¬ in stewards, that a man be found faithful.¬ ¬ ('ÄúStewards'ÄĚ 'Äď a distributor, a manager, and overseer.¬ God's blessing upon us physically, financially, spiritually are to be managed and distributed, not hoarded!)b.¬ Faithful In Service - 1 Timothy 1:12¬ ¬ And¬ I thank Christ Jesus our Lord, who hath enabled me,¬ for that he counted me faithful, putting me into the ministry;¬ ¬ (God calls only faithful people.¬ I learned long ago, if you want something done, give the job to someone who is already busy.¬ They will find time to get it done whereas people who are not busy generally are not busy for a reason.¬ There is so much to be done.¬ Get involved!)1 Corinthians 4:17¬ ¬ For this cause have I sent unto you Timotheus,who is my beloved son, and faithful in the Lord, who shall bring you into remembrance of my ways which be in Christ, as I teach every where in every church.3.¬ To Be Fruitful - John 15:8¬ Herein is my Father glorified, that ye bear much fruit; so shall ye be my disciples.a.¬ Fruitful In Soul-Winning - Romans 1:13¬ Now I would not have you ignorant, brethren, that oftentimes I purposed to come unto you, (but was let hitherto,) that I¬ might have some fruit among you also, even as among other Gentiles.b.¬ Fruitful In Righteousness - 2 Corinthians 9:10¬ Now he that ministereth seed to the sower both minister bread for¬ your¬ food,¬ and multiply your seed sown, and increase the fruits of your righteousness;)Philippians 1:11¬ ¬ Being filled with the fruits of righteousness, which are by Jesus Christ, unto the glory and praise of God.c.¬ Fruitful In The Spirit - Galatians 5:22-23¬ ¬ But the fruit of the Spirit¬ is love, joy, peace, longsuffering, gentleness, goodness, faith,¬ Meekness, temperance: against such there is no law.Ephesians 5:9¬ (For the fruit of the Spirit¬ is¬ in all¬ goodness and righteousness and truth;)James 3:18¬ And¬ the fruit of righteousness is sown in peace¬ of them that make peace.d.¬ Fruitful In Service - Colossians 1:10¬ That ye might walk worthy of the Lord unto all pleasing,¬ being fruitful in every good work, and increasing in the knowledge of God;e.¬ Fruitful In Worship - Hebrews 13:15¬ By him therefore let us offer the sacrifice of praise to God continually, that is,¬ the fruit of¬ our¬ lips giving thanks to his name.4.¬ To Be Obedient - 1 Peter 1:14¬ ¬ As obedient children, not fashioning yourselves according to the former lusts in your ignorance:Romans 16:19¬ ¬ For your obedience is come abroad unto all¬ men. I am glad therefore on your behalf: but yet I would have you wise unto that which is good, and simple concerning evil.2 Corinthians 10:5¬ Casting down imaginations, and every high thing that exalteth itself against the knowledge of God, and¬ bringing into captivity every thought to the obedience of Christ;

Temple Baptist Church - 5-19-2019John 15:1-11Introduction:¬ A.¬ Jesus Christ is the True Vine¬ and God the Father is the husbandman'ÄĒthe one who tends to the vineyard.¬ When a person comes to Christ through faith, he or she is then born out of that vine and draws life and productivity through it.B.¬ These verses have been interpreted to say¬ that a man can be saved and then lost but this is not what Christ is saying.¬ These verses speak of fellowship not relationship.Acts 17:28¬ ¬ For in him we live, and move, and have our being;¬ as certain also of your own poets have said, For we are also his offspring.C.¬ As saved, we have our life in Him, and our productivity comes through Him.Colossians 3:4¬ ¬ When¬ Christ,¬ who is¬ our life,¬ shall appear, then shall ye also appear with him in glory.Romans 11:36¬ ¬ For of him, and through him, and to him,¬ are¬ all things: to whom¬ be¬ glory for ever. Amen.D.¬ The problem with this interpretation is found in the vast number¬ of 'Äúsupposedly'ÄĚ saved who go back to the old way of life because they were never attached to the True Vine.¬ True Branches grow out of the True Vine and draw their life and nourishment from Him.¬ No sap; no fruit; no branch!E.¬ If Christ is the True Vine and He is; if it is only through Christ that we have life and it is, if it is only by Christ that we produce, and it is, then our goal and desire should be to abide in Him.F.¬ In Matthew 11:28-30, our Lord gave us the invitation, 'ÄúCome unto me, allye¬ that labour and are heavy laden, and I will give you rest.¬ Take my yoke upon you, and learn of me; for I am meek and lowly in heart: and ye shall find rest unto your souls.¬ For my yoke is easy, and my burden is light.'Ä̬ ¬ (We have come unto Him and found Him faithful.¬ We have never been sorry that we came at His invitation.)G.¬ Now that we are saved, we are once again given an invitation.¬ It is to 'ÄúAbide in me!'Ä̬ Christ is simply saying,¬ 'ÄúStay with me!'Ä̬ Shall we not find Him as faithful in sanctification as we found Him in salvation?1.¬ In salvation¬ ('ÄúCome unto me'ÄĚ),¬ we had the help of the drawing of the Holy Spirit.2.¬ In sanctification¬ ('ÄúLive for me'ÄĚ),¬ we have the help of the power of the Holy Spirit!3.¬ In service¬ ('ÄúStay with me'ÄĚ),¬ in days of so many leaving, we need to be abiding!H.¬ Abiding in Christ is to:1.¬ Set at His feet as Mary sat - Luke 10:42¬ ¬ But one thing is needful: and Mary hath chosen that good part, which shall not be taken away from her.2.¬ Meditate upon His Word - Psalms 119:130¬ ¬ The entrance of thy words giveth light; it giveth understanding unto the simple.3.¬ Listen to His voice - 1 Kings 19:12¬ ¬ And after the earthquake a fire; but the LORD was not in the fire: and after the fire a still small voice.4.¬ Walk in His steps - Job 23:11¬ ¬ My foot hath held his steps, his way have I kept, and not declined.1.¬ Abiding in Christ implies the we are one with Christ - John 15:4¬ ¬ Abide in me, and I in you. As the branch cannot bear fruit of itself, except it abide in the vine; no more can ye, except ye abide in me.¬ ¬ (Some never abide because they are not attached!¬ You must 'Äúget in'ÄĚ before you 'Äúget out!'ÄĚ)2.¬ Abiding in Christ means that we are in constant communion with¬ Christ at all times - 2 Corinthians 13:14¬ The grace of the Lord Jesus Christ, and the love of God, and the communion of the Holy Ghost,¬ be¬ with you all. Amen.¬ (The connection between the branch must never be broken for to do so cuts off the flow of sap that gives both life and fruitfulness.)3.¬ Abiding in Christ involves our total dependence upon Him - John 15:5¬ I am the vine, ye¬ are¬ the branches: He that abideth in me, and I in him, the same bringeth forth much fruit: for without me ye can do nothing.¬ ¬ (As the branch is nothing, the child of God is nothing without Christ.¬ It is the flow that sustains our spiritual lives.)4.¬ Abiding in Christ involves total obedience to Him - John 15:9-10, 14-15¬ As the Father hath loved me, so have I loved you: continue ye in my love.¬ If ye keep my commandments, ye shall abide in my love; even as I have kept my Father's commandments, and abide in his love'ĶYe are my friends, if ye do whatsoever I command you.¬ Henceforth I call you not servants; for the servant knoweth not what his lord doeth: but I have called you friends; for all things that I have heard of my Father I have made known unto you.¬ ¬ (The branch does as the vine dictates.¬ It bears after the will of the vine.¬ As a branch must bear the right fruit, so the child of God must bear the right spiritual fruit.)5.¬ Abiding with Christ is a continual fellowship -¬ John 8:31¬ Then said Jesus to those Jews which believed on him, If ye continue in my word,¬ then¬ are ye my disciples indeed;¬ ¬ (As long as the branch is attached to the vine, it is one with the vine.¬ As the vine prospers, so the branch prospers.¬ If we abide in Christ's fellowship, we prosper.)

Temple Baptist Church - 5-12-2019Romans 15:8-13; Romans 11:1-26Introduction:¬ A.¬ Verse 8 'Äď Here we find God's promises to Israel, the Jewish people.¬ Romans 1:16¬ For I am not ashamed of the gospel of Christ: for it is the power of God unto salvation to every one that believeth; to the Jew first, and also to the Greek.B.¬ Jesus Christ was Israel's¬ long-awaited Messiah, the Seed of the Woman, Jehovah God in the flesh.¬ He came in fulfillment of God's promises made by the Prophets.C.¬ Jesus Christ fulfilled every aspect¬ of both the Law and the Prophets.¬ But, the Jews stumbled because the expected a King that would deliver them from the power of Rome instead of a Sacrifice that would die for their sin.D.¬ Though the Nation of Israel¬ rejected Christ (John 1:11), individuals believed on Him and were gloriously saved.E.¬ Through Israel's¬ rejection and blindness, the gospel came to the Gentiles.¬ Israel's blindness became the Gentile's blessing!1.¬ Vs. 9 'Äď We Gentiles Should Glorify Him For His Mercy.¬ ¬ Romans 15:9¬ And that the Gentiles might glorify God for his mercy; as it is written, For this cause I will confess to thee among the Gentiles, and sing unto thy name.Romans 9:25-26¬ As he saith also in Osee, I will call them my people,¬ which were not my people; and her beloved,¬ which was not beloved.¬ And it shall come to pass, that in the place where it was said unto them,¬ Ye are not my people; there shall they be called the children of the living God.Matthew 15:22-28¬ ¬ And, behold, a woman of Canaan came out of the same coasts, and cried unto him, saying, Have mercy on me, O Lord, thou Son of David; my daughter is grievously vexed with a devil.¬ But he answered her not a word. And his disciples came and besought him, saying, Send her away; for she crieth after us.¬ But he answered and said, I am not sent but unto the lost sheep of¬ the house of Israel.¬ Then came she and worshipped him, saying, Lord, help me.¬ But he answered and said, It is not meet to take the children's bread, and to cast it to dogs.¬ And she said, Truth, Lord: yet the dogs eat of the crumbs which fall from their masters' table.¬ Then Jesus answered and said unto her, O woman, great is thy faith: be it unto thee even as thou wilt. And her daughter was made whole from that very hour.2.¬ Vs. 10 'Äď We Gentiles Should Rejoice In His Great Salvation.¬ ¬ Romans 15:10¬ And again he saith, Rejoice, ye Gentiles, with his people.Colossians 3:9-11¬ Lie not one to another, seeing that ye have put off the old man with his deeds; ¬ (10)¬ And have put on the new man, which is renewed in knowledge after the image of him that created him: ¬ (11)¬ Where there is neither Greek nor Jew, circumcision nor uncircumcision, Barbarian, Scythian, bond nor free: but Christ is all, and in all.3. ¬ Vs. 11 'Äď We Gentiles Should Praise Him For His Loving Kindness.¬ (Laud 'Äď to honor, to promise, to vow)¬ ¬ Romans 15:11¬ And again, Praise the Lord, all ye Gentiles; and laud him, all ye people.Psalms 117:1-2¬ O praise the LORD, all ye nations: praise him, all ye people. ¬ (2)¬ For his merciful kindness is great toward us: and the truth of the LORD endureth for ever. Praise ye the LORD.4.¬ Vs. 12 'Äď We Gentiles Should Obey His Lordship.¬ ¬ Romans 15:12¬ And again, Esaias saith, There shall be a root of Jesse, and he that shall rise to reign over the Gentiles; in him shall the Gentiles trust.Jeremiah 16:19-21¬ O LORD, my strength, and my fortress, and my refuge in the day of affliction, the Gentiles shall come unto thee from the ends of the earth, and shall say, Surely our fathers have inherited lies, vanity, and things wherein there is no profit. ¬ (20)¬ Shall a man make gods unto himself, and they are no gods? ¬ (21)¬ Therefore, behold, I will this once cause them to know, I will cause them to know mine hand and my might; and they shall know that my name is The LORD.5.¬ Vs. 13 'Äď We Gentiles Should Trust Him (brings joy and peace)¬ ¬ Romans 15:19¬ Through mighty signs and wonders, by the power of the Spirit of God; so that from Jerusalem, and round about unto Illyricum, I have fully preached the gospel of Christ.2 Thessalonians 2:16-17¬ Now our Lord Jesus Christ himself, and God, even our Father, which hath loved us, and hath given us everlasting consolation and good hope through grace, ¬ (17)¬ Comfort your hearts, and stablish you in every good word and work.

Temple Baptist Church - 5-12-2019Genesis 2:18-23Introduction:¬ A.¬ Woman, God's crowning creation!¬ The best thing that ever happened to man!¬ Man's greatest need met!B.¬ Eve, the smartest, most beautiful woman in the world.¬ ¬ You may say, 'ÄúOf course she was.¬ She was the only woman in the world!'Ä̬ I believe that is the principle that God intended when He made Eve of Adam's rib.¬ ¬ The only woman in the world for Adam!C.¬ Help-meet for him.¬ A short lesson in Hebrew if you will this morning.¬ In English, we tend to leave out the words 'Äúfor him'ÄĚ when describing the words 'ÄúHelp Meet.'Ä̬ 'ÄúHelp - meet for him'ÄĚ are just 2 words in the Hebrew, not 4!1.¬ 'ÄúHelp'ÄĚ is one word.¬ ◊Ę÷Ķ◊Ė÷∂◊®'ÄõeŐāzeray'-zerTo aid; to helpFrom¬ a primitive root word¬ H5826:◊Ę÷ł◊Ė÷∑◊®'ÄõaŐāzaraw-zar'To¬ surround, that is,¬ protect¬ or¬ aid: -¬ help, succour.¬ To aid, to succor, to complete, to surround, to protect.¬ Adam need both a companion and one to help protect, aid, and complete him.¬ Man is incomplete and vulnerable without a godly woman at his side.2.¬ 'ÄúMeet for him'ÄĚ is also one word!◊ ÷∂◊í÷∂◊ďnegedneh'-ghedA¬ front, that is, part opposite; specifically a¬ counterpart, or mate; usually¬ over against¬ or¬ before:¬ other side, sight, to view.From¬ a primitive root word¬ H5046:¬ ◊ ÷ł◊í÷∑◊ďnaŐāgadnaw-gad'A primitive root; properly to¬ front, that is, stand boldly out oppositeD.¬ Thus, Eve was a 'Äúmirror image'ÄĚ of Adam.¬ When we 'Äúmeet'ÄĚ someone face to face, it is like looking into a mirror.¬ Everything is the exact opposite.¬ This is what God intended when He made Eve!¬ She was to be everything that Adam was not!E.¬ Therefore, not a 'Äúcompetitor'ÄĚ but a 'Äúcompleter!'ÄĚF.¬ Eve was special, not the same!¬ ¬ We live in a 'Äúunisex'ÄĚ day.¬ Women try to be men and men try to be women, but God made them different.¬ Our DNA is different, our chromosome structure is different (Woman as two X chromosomes while man as an X and Y chromosome).¬ G.¬ 'ÄúMeet for him'ÄĚ is specific in nature.¬ I believe that God has a perfect will and a perfect mate for each of us.¬ I am so glad that I have Barbara!¬ I gave my mother-in-law a hug one day and thanked her for raising Barbara for me.A.¬ The Importance of the woman to the home.¬ ¬ SHE CANNOT BE REPLACED.1.¬ She makes a house a home.2.¬ She is invaluable in the raising of children.3.¬ She can certainly out cook most men.4.¬ She makes the home soft with curtains and frills instead of nails driven into walls to hang clothes on and window shades.5.¬ She is someone to share with, both the good and bad of the day.6.¬ She is the reason for the man to come home.7.¬ Her illogical thinking keeps the world from becoming dull.8.¬ Her bright ideas come like a dazzling light in darkness.9.¬ She is nurse and mother when someone is sick.10.¬ She is lover and companion when all the rest of the world forsakes you.11.¬ She is what God intended for man to have for a complete life.12.¬ She is a woman:¬ to be cherished, loved, honored, and cared for.B.¬ The Importance of the woman to the Man.¬ ¬ HE IS NOT COMPLETE WITHOUT HER.1.¬ She Needs To Be Properly Positioned!¬ ¬ Not just a position, but the proper position, where God intended her to be positioned.a.¬ She deserves the best.¬ A man's best time, best effort, and best love.1 Peter 3:7¬ Likewise, ye husbands, dwell with them according to knowledge, giving honour unto the wife, as unto the weaker vessel, and as being¬ heirs together¬ of the grace of life; that your prayers be not hindered.¬ ¬ (This means one who obtains something assigned to himself with others, a joint participant - also translated "joint heirs")¬ ¬ ¬ ¬ ¬ ¬ ¬ ¬ ¬ ¬ ¬ b.¬ I once said that the woman is "Prime Rib" not "Spare Rib!"¬ Prime time, not spare time.2.¬ She Needs To Be Properly Provided For!a.¬ Give her security¬ - A wife needs assurance.b.¬ Give her supply¬ - Meet her every need.3.¬ She Needs To Be Properly Protected!a.¬ Protect her from problems¬ - Keep her from worry.b.¬ Protect her from prowlers¬ - Keep here in safety.c.¬ Protect her from perverts¬ - Take her to right places.4.¬ She Needs To Be Properly Pampered!a.¬ Give her special things¬ and remember special occasions.b.¬ Never take her for granted.¬ She is woman and she is yours.c.¬ Show her respect.¬ She was taken from your side to walk by your side with pride and respect.5.¬ She Needs To Be Properly Praised!Proverbs 31:28¬ ¬ Her children arise up, and call her blessed; her husband also, and he praiseth her.a.¬ Give her compliments¬ - Her work, her dress, her looks, her manner.b.¬ Don't give her complaints

Temple Baptist Church - 5-1-2019Hebrews 8:1-6Introduction:¬ A.¬ The Book of Hebrews,¬ written to the strangers scattered referenced by Peter in 2 Peter 3:15, was written to encourage the saved Jews of the dispersion.¬ They were familiar with the Old Testament economy of Law but not yet familiar with the New Testament economy of Grace and Truth.John 1:15-17¬ John bare witness of him, and cried, saying, This was he of whom I spake, He that cometh after me is preferred before me: for he was before me. ¬ (16)¬ And of his fulness have all we received, and grace for grace. ¬ (17)¬ For the law was given by Moses, but grace and truth came by Jesus Christ.B.¬ 'ÄúNow of the things which we have spoken¬ this is¬ the sum.'Ä̬ ¬ Sum¬ 'Äď the combination or culmination of different things that go together to make one.¬ A summary.¬ C.¬ The Holy Spirit¬ uses these verses to show the ultimate priesthood of Christ, which was far better than the Levitical priesthood.D.¬ These Jewish believers¬ were familiar with the work of the priesthood.¬ The Levitical Priesthood began with Aaron, whom God personally appointed.¬ The priesthood of Christ came after the Order (character) OF Melchisedec.E.¬ Melchisedec was¬ an Old Testament type and our Lord Jesus Christ was the anti-type or fulfillment of that type.Hebrews 7:2-3¬ To whom also Abraham gave a tenth part of all; first being by interpretation King of righteousness, and after that also King of Salem, which is, King of peace; ¬ (3)¬ Without father, without mother, without descent, having neither beginning of days, nor end of life; but made like unto the Son of God; abideth a priest continually.F.¬ Why a High Priest?¬ 1.¬ In the Old Testament,¬ the High Priest represented man to God.¬ Individuals could not come directly to God, therefore the priesthood.¬ Priests offered up the sacrifices brought to the Tabernacle (and later the Temple).¬ The High Priest represented man to God when, once a year, he entered the Holy of Holies with the blood of atonement.2.¬ In the New Testament economy,¬ God gave passing gifts of apostles and prophets during the 'ÄúTransitional Period'ÄĚ because the Word of God had not yet been completed. (1 Corinthians 13).¬ The apostles represented God to man whereas the priests represented man to God.3.¬ God also gave evangelists and the pastor/teacher to the local church.¬ ¬ The evangelist is the missionary and the pastor/teacher the Bishop or 'Äúunder-shepherd.'ÄĚ4.¬ The apostles and prophets are now gone¬ as the Word of God came in its completion and purity.¬ Pastors take the oversight of the flock of God and each individual is his own 'Äúpriest.'Ä̬ We can go directly to God through the precious blood of Christ instead of through a priest.5.¬ But, there was and is still a need for a High Priest.¬ ¬ In chapter 9, we will see much about the blood of Christ once offered for the sins of the people and applied to the Mercy Seat in heaven.¬ The blood is still there and the censor remains in the HOLY OF HOLIES in the heavenly Temple.Ephesians 4:11-16¬ And he gave some, apostles; and some, prophets; and some, evangelists; and some, pastors and teachers; ¬ (12)¬ For the perfecting of the saints, for the work of the ministry, for the edifying of the body of Christ: ¬ (13)¬ Till we all come in the unity of the faith, and of the knowledge of the Son of God, unto a perfect man, unto the measure of the stature of the fulness of Christ: ¬ (14)¬ That we henceforth be no more children, tossed to and fro, and carried about with every wind of doctrine, by the sleight of men, and cunning craftiness, whereby they lie in wait to deceive; ¬ (15)¬ But speaking the truth in love, may grow up into him in all things, which is the head, even Christ: ¬ (16)¬ From whom the whole body fitly joined together and compacted by that which every joint supplieth, according to the effectual working in the measure of every part, maketh increase of the body unto the edifying of itself in love.G.¬ Here is the Sum:¬ through our Better High Priest:1.¬ We have a Better Purity.¬ 'Äúsuch an high priest'Ä̬ Before Christ, men could not enter the Holy Place.¬ They brought their sacrifices to the priests who offered those sacrifices upon the Brazen Altar.a.¬ The Old Testament¬ high priest had to wash at the Laver before entering the Holy Place.¬ The Laver was made of the brazen mirrors of the women to make the high priest see and recognize his need of personal cleansing.b.¬ The Old Testament¬ high priest had to first offer for his personal sins before offering for the sins of the people.c.¬ Jesus Christ¬ was the sinless Son of God who knew no sin, did not sin, thought no sin, and spoke no sin.¬ He had no need of sacrifice for purification.¬ Through His sacrifice, we become pure as He is pure.2.¬ We Have A Better Position.¬ 'Äúwho is set on the right hand of the throne of the Majesty in the heavens'ÄĚa.¬ The Old Testament¬ priest was an earthly man.¬ Though the work of the priesthood was 24 hours a day, the High Priest could only approach God at the Mercy Seat once a year.b.¬ His work¬ was to offer incense daily but, as an earthly man, he had to sleep.c.¬ Jesus Christ¬ is a heavenly man who is seated with God with intercession being made throughout the day.¬ We are eternally positioned, hid with Christ in God.d.¬ While we sleep, He is our safeguard, our mediator, our intercessor.¬ Jesus Christ neither slumbers nor sleeps.3.¬ We Have A Better Performance.¬ ¬ 'ÄúA minister of the sanctuary, and of the true tabernacle, which the Lord pitched, and not man.'Ä̬ a.¬ The Old Testament Priest¬ ministered in the Tabernacle made by man.¬ A shadow of the true Tabernacle in heaven.¬ The Old Testament priest offered daily for sin.b.¬ Jesus Christ¬ entered the True Tabernacle in heaven for us. ¬ Our High Priest offered once for sin, never to be offered again.¬ Christ died once for all.4.¬ We Have a Better Propitiation.¬ 'ÄúFor every high priest is ordained to offer gifts and sacrifices: wherefore it is of necessity that this man have somewhat also to offer.'ÄĚa.¬ The Old Testament¬ high priest offered the blood of bulls and goats as an atonement for sin.b.¬ Jesus Christ¬ offered¬ His precious, incorruptible blood as the final payment for sin.5.¬ We Have a Better Promise.¬ 'ÄúBut now hath he obtained a more excellent ministry, by how much also he is the mediator of a better covenant, which was established upon better promises.'ÄĚa.¬ The Old Testament¬ high priest's work was Prophetic.b.¬ Jesus Christ's¬ priestly work is fulfillment of Prophecy.Conclusion:¬ The sum is the culmination of who Christ is and what Christ has done.

Temple Baptist Church - 4-28-20191 Chronicles 29:1-9Introduction:A.¬ In our text this morning,¬ we find Israel preparing to build Solomon's Temple.¬ From the time of Israel's departure from Egypt to King David's day, God's presence was found in the Tabernacle, a special tent where God met with man.B.¬ David's desire was to build God a house¬ but was not allowed to do so because he was a man of war so David and Israel prepared by storing up the materials necessary to build the Temple in Solomon's day.1.¬ Verse 1.¬ ¬ The Work was Great.¬ ¬ 'Äúthe work is great.'Ä̬ ¬ It was to be the greatest building project the world had ever known: a house built for the glory and worship of God.¬ 2.¬ Verse 1.¬ The Temple was Great.¬ ¬ 'Äúthe palace 'Ķ for the Lord.'Ä̬ Heretofore, God's presence had resided in and met with the people of God in a tent, the Tabernacle in the Wilderness.¬ Israel would now begin building Solomon's Temple.3.¬ Verse 2.¬ The Effort was Great.¬ ¬ 'ÄúI have prepared with all my might.'Ä̬ ¬ David prepared with all his might as there was so much to accomplish in such a short time.4.¬ Verse 2.¬ The Cost was Great.¬ ¬ 'Äúgold 'Ķ silver 'Ķ brass 'Ķ iron 'Ķ wood 'Ķ stones 'Ķ marble 'Ķ in abundance.'Ä̬ ¬ Solomon's Temple was the most expensive building in the world.¬ 5.¬ Verse 3.¬ The Affection was Great.¬ ¬ 'ÄúI have set my affection to the house of my God.'Ä̬ The people of Israel were thrilled by the prospect.6.¬ Verse 3-5.¬ The Sacrifice was Great.¬ ¬ 'ÄúI have of mine own proper good 'Ķ over and above all that I have prepared for the holy house.'Ä̬ David and the people gave of their 'Äúproper good.'Ä̬ Something put up or a peculiar treasure.7.¬ Verses 5-8.¬ Their Willingness was Great.¬ ¬ 'Äú(5) who then is willing to consecrate 'Ķ (6) offered willingly 'Ķ (7) gave for the service of the house of God 'Ķ (8) gave for the service of the house of God.'Ä̬ ¬ ¬ They gave above and beyond expectation.¬ They did not give the minimum required by law, but gave freely of a willing heart.8.¬ Verse 9.¬ Their Rejoicing was Great.¬ ¬ 'Äúrejoiced with great joy.'Ä̬ What a privilege and blessing it was to them to give to the work of the Lord.¬ Their sacrifice was a thing of rejoicing and joy, not sorrow and hardship.C.¬ I just wanted to take a few minutes¬ this morning to commend Temple Baptist Church for your willingness to give.¬ I do not spend a lot of time preaching on tithing and giving because most of you understand both the command to give and the blessing of giving.¬ 2 Corinthians 9:7¬ Every man according as he purposeth in his heart, so let him give; not grudgingly, or of necessity: for God loveth a cheerful giver.D.¬ This is the greatest giving church¬ that I have ever been associated with!¬ I do not know who gives what but I do know what is given and stand amazed.E.¬ The local church¬ is the place of God's choosing¬ to edify the saints, teach the Word of God, prepare for the ministry, and carry the gospel to a lost and dying world.1.¬ The Purpose of Giving.¬ It is two-fold.a.¬ The Commission is great.¬ ¬ Matthew 28:19-20¬ Go ye therefore, and teach all nations, baptizing them in the name of the Father, and of the Son, and of the Holy Ghost: ¬ (20)¬ Teaching them to observe all things whatsoever I have commanded you: and, lo, I am with you alway, even unto the end of the world. Amen.¬ ¬ (To go into all the world while remaining at home.¬ The only way to do that is to give to missions.)b.¬ The Church is great.¬ ¬ Ephesians 5:25-27¬ Husbands, love your wives, even as Christ also loved the church, and gave himself for it; ¬ (26)¬ That he might sanctify and cleanse it with the washing of water by the word, ¬ (27)¬ That he might present it to himself a glorious church, not having spot, or wrinkle, or any such thing; but that it should be holy and without blemish.Acts 20:28¬ Take heed therefore unto yourselves, and to all the flock, over the which the Holy Ghost hath made you overseers, to feed the church of God, which he hath purchased with his own blood.2.¬ The Proving of Giving.¬ a.¬ Our Attitude towards God's House - Malachi 3:10a-12¬ Bring ye all the tithes into the storehouse, that there may be meat in mine house 'Ķ¬ b.¬ Our Attitude towards the souls of men -¬ Acts 1:8¬ But ye shall receive power, after that the Holy Ghost is come upon you: and ye shall be witnesses unto me¬ both¬ in Jerusalem, and in all Judaea, and in Samaria, and unto the uttermost part of the earth.¬ (To evangelize at home and abroad at the same time.)c.¬ Our Attitude towards our finances -¬ 2 Corinthians 8:1-5¬ Moreover, brethren, we do you to wit of the grace of God bestowed on the churches of Macedonia; ¬ (2)¬ How that in a great trial of affliction the abundance of their joy and their deep poverty abounded unto the riches of their liberality. ¬ (3)¬ For to their power, I bear record, yea, and beyond their power they were willing of themselves; ¬ (4)¬ Praying us with much intreaty that we would receive the gift, and take upon us the fellowship of the ministering to the saints. ¬ (5)¬ And this they did, not as we hoped, but first gave their own selves to the Lord, and unto us by the will of God.¬ ¬ (The local church is a non-profit organization by design.¬ God's money is to be spent wisely.)¬ 3.¬ The Pleasure of Giving.a.¬ Giving with cheerfulness.¬ 2 Corinthians 9:7-11¬ Every man according as he purposeth in his heart, so let him give; not grudgingly, or of necessity: for God loveth a cheerful giver. ¬ (8)¬ And God is able to make all grace abound toward you; that ye, always having all sufficiency in all things, may abound to every good work: ¬ (9)¬ (As it is written, He hath dispersed abroad; he hath given to the poor: his righteousness remaineth for ever. ¬ (10)¬ Now he that ministereth seed to the sower both minister bread for your food, and multiply your seed sown, and increase the fruits of your righteousness;) ¬ (11)¬ Being enriched in every thing to all bountifulness, which causeth through us thanksgiving to God.b.¬ Giving with confidence.¬ ¬ Malachi 3:10b-12 'Ķ¬ and prove me now herewith, saith the LORD of hosts, if I will not open you the windows of heaven, and pour you out a blessing, that there shall not be room enough to receive it. ¬ (11)¬ And I will rebuke the devourer for your sakes, and he shall not destroy the fruits of your ground; neither shall your vine cast her fruit before the time in the field, saith the LORD of hosts. ¬ (12)¬ And all nations shall call you blessed: for ye shall be a delightsome land, saith the LORD of hosts.2 Corinthians 9:6¬ But this I say, He which soweth sparingly shall reap also sparingly; and he which soweth bountifully shall reap also bountifully.Luke 6:38¬ Give, and it shall be given unto you; good measure, pressed down, and shaken together, and running over, shall men give into your bosom. For with the same measure that ye mete withal it shall be measured to you again.¬

The Bible declares that there are some people¬ whose "faith"¬ is no better than that of demons.¬ ¬ "You believe that there is one God. Good! Even the demons believe that'ÄĒand shudder." (James 2:19)¬ The faith of demons is but a mere belief in God's existence, not trusting in Christ to save them from sin, so there is no mystery that people with such faith are not justified.True saving faith is a faith granted by God in which a person seeing the darkness of his own sin, casts aside his own righteousness, and trusts in the Savior to rescue him from God's wrath on account of his sin. Such Spirit-wrought faith binds us to Christ so that, in union with him, we participate in his righteousness, resting on the assurance of his mercy.¬ When people, by God's grace, desire to be saved from sin it reveals they no longer have a love for it and want to be out from under its' tyranny, so seeing they cannot save themselves, they turn to Christ to rescue them from it. As such, they will not be fruitless believes, but because the Lord implants a new love of righteousness within, they will exhibit their faith by following and obeying their Master, Jesus Christ.¬ ¬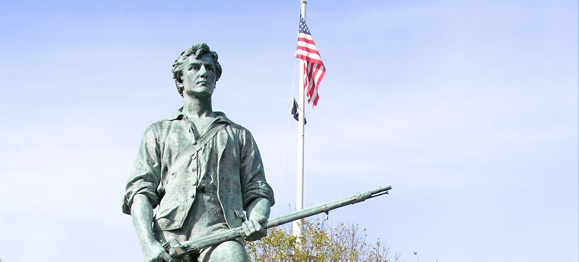 The Declaration of Independence was a statement against all odds. To some, it could have been called, The Declaration of Insanity.How could thirteen fledgling colonies win a war against the mother country?How could rough pioneers and poor farmers advance against a highly-trained military?How could an under-paid, poorly-clothed, and ill-fed bunch of soldiers fight the deep pockets of support flowing to the enemy?But they did.Signers of the Declaration of Independence pledged their lives, fortunes, and sacred honor to stand by what they had signed. And by the time the war was over, they had indeed given their lives and fortunes. Of the fifty-six who signed, every one of them suffered deeply through the war.Today, through the grace of God and the courage of Americans over 200 years ago, we stand a free nation.Today, I'd like to draw your attention to another need in our land'ÄĒone as great (actually greater) than that of freedom. The need for a spiritual revival.Like the idea of independence in 1776, the idea of revival doesn't look very plausible. The odds are stacked against us. Lawmakers bent on legalizing godless lifestyles, judges who care nothing for our nation's founding documents, citizens who resist and outright reject Christian influence in society'ÄĒcan revival happen today?I believe it can'ÄĒsimply because of 2 Chronicles 7:14:If my people, which are called by my name, shall humble themselves, and pray, and seek my face, and turn from their wicked ways; then will I hear from heaven, and will forgive their sin, and will heal their land.Yes, the odds are great. But I'm concerned our carelessness is greater. We complain about the state of our nation, but we do little to confront it.If we will overcome our greatest obstacle'ÄĒcomplacency'ÄĒI believe we can see revival in America today. But I believe that, as pastors, we will have to pledge our lives, our fortunes, and our sacred honor to see it happen. We'll have to invest ourselves and act.Against all odds we can see revival, but only if we confront the odds.
by Hohn Cho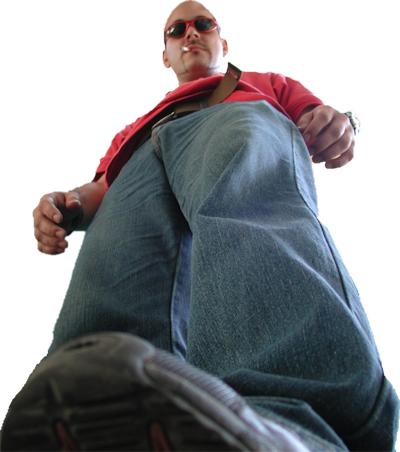 fter 13 years of ministry alongside college-and-career-aged single folks, I've witnessed and counseled and comforted more than my share, perhaps, of dear people who have suffered from the tragedy of sexual and physical abuse. And in a culture that is seemingly degrading by the day, especially sexually, it should not surprise us that we are seeing more and more reports of it, even within the church, sadly. I laid out numerous examples in paragraph 12 of a previous blog post, and since that time we've seen more and more and more examples, including one from earlier this week at Matt Chandler's Village Church.[*] Interestingly, that last article appeared to validate certain concerns that I and others have raised previously about the "Ministry Safe" organization, particularly the dangers associated with possible conflicts of interest and institutional bias.On a brighter note, also earlier this week, the SBC sexual abuse advisory group released its "Caring Well" report. Although I don't agree with everything and continue to be concerned that terms such as "abuse" and "spiritual abuse" are too vague to be helpful, the report has many helpful points, and appears to represent some positive movement. In particular, I appreciated large portions of pages 17-22, which included this sobering view from Rachael Denhollander, "Predators often target faith communities because our mishandling of sexual assault means that churches are one of the safest places for predators to flourish", as well as some reasons why that could be, explained under subheadings such as:Failure to Recognize and Value God's Image in Every PersonFailure in Understanding the Doctrine of SinMisapplication of Confession, Repentance, and Forgiveness of SinConfusion Over Doctrine of the ChurchMisunderstanding that Sexual Abuse is Not Only Sin'ÄĒBut a CrimeMisunderstanding of Church Autonomy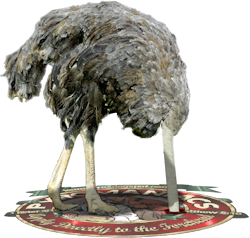 And while of course not every church in the SBC or the United States might be guilty of these theological failures, one needs only to consider the average state of biblical literacy and understanding across American evangelicalism as a whole to realize that the list is probably pretty spot-on. Indeed, having read many dozens if not hundreds of articles and stories on the topic, themes such as "I was pressured to keep this within the church" with little thought to the protection of the governing authorities in Romans 13 and 1 Peter 2, and "my pastor told me I had to forgive" with no regard for genuine repentance in 2 Corinthians 7, are so common as to be nigh-constant.Meanwhile, all of this is happening against the backdrop of a parallel conversation in evangelicalism, specifically the issue of complementarianism vs. egalitarianism relating to women in leadership roles within the church. The secular Washington Post has summarized the recent discussion in a way that links the two issues, and speaking as a staunch complementarian, I agree with that linkage in one important way.Complementarian Churches Ought to be the Safest Places for WomenWhenever we look at human authority structures in the Bible, we see a dynamic between the one in authority and the ones under authority. The ones under authority are to submit to the one in authority'ÄĒbut the one in authority should be trembling under the weight and responsibility that the Word of God places upon those in authority. Some patriarchal Christians might be quick to point out the three verses dealing with the wife's submission to her own husband in Ephesians 5:22-24, but then downplay the next six verses in Ephesians 5:25-30 dealing with the husband's sacrificial (even unto death itself) obligations to his own wife. Parents might be eager for their children to memorize Colossians 3:20, and yet conveniently forget that Colossians 3:21 commands parents not to provoke their children. Bosses might be thrilled that servants are to be subject even to unjust managers with all respect as it says in 1 Peter 2:18, but nevertheless the masters are commanded to treat their servants justly and fairly in Colossians 4:1. Governing authorities might shout "obey" to its citizens per Romans 13:1-2, but woe to those authorities if they fail to approve the good and avenge God's wrath upon the wrongdoers per Romans 13:3-4.And when it comes to the church, the language is arguably the strongest of all. Jesus in Matthew 20:25-28 clearly told the disciples that followers of Christ must not lord it over others the way the rulers of the Gentiles did, but rather that they must be servants, and the one desiring to be first among them must be a slave, following in the example of Jesus Himself, who came not to be served, but to serve. This archetypical example of servant leadership is a radical departure from both the authoritarian leadership styles of the Romans, as well as most concepts of leadership today, whether in the United States generally or even in much of the evangelical church, sadly.One needs only to consider the example of certain high-profile Christian leaders'ÄĒand in many cases, their sad falls'ÄĒto see this borne out time and time again. Whether it's the heavy-handed leadership of Mark Driscoll, who charmingly referred to wives as homes for penises, or Doug Phillips, who was disgraced and then sued for the sadly all-too-banal story of grooming and seducing his family's nanny, or Paige Patterson, who in a sermon approved of a 16-year-old girl being referred to as "built" and in another incident told his head of security that he wanted to meet with a rape victim alone so that he could "break her down" (presumably an aggressive cross-examination of her testimony), or James MacDonald, who set up photos of some of his fellow elders' wives to use as target practice, with the ones most troublesome to him apparently designated for higher point values. Based on many reports, in all of these men's organizations, they appeared to demonstrate all of the authority and none of the servanthood'ÄĒand it showed in their attitudes toward women.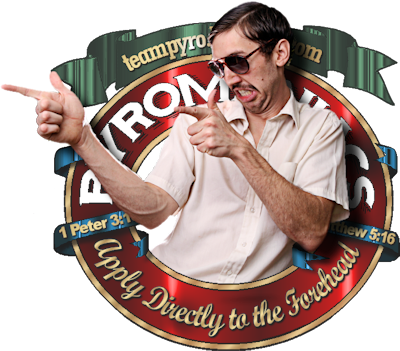 The Scriptures on the nature of leadership in the church don't end there, of course. Elders are to rule well over the local church, as it says in 1 Timothy 5:17, and their very name is essentially interchangeable with the word overseer. And from Hebrews 13:17, we see that congregants are indeed to obey and submit to their elders. But the nature of the rule and oversight that congregants are to follow is the very servant leadership described by Jesus in Matthew 20:25-28 and Mark 10:42-45, and the weight of that is further established by the very same Hebrews 13:17 that talks about submission to the elders'ÄĒbecause those elders are going to give an account before God Himself for how they kept watch over the souls God placed under the elders' care.Reinforcing this point, 1 Peter 5:1-4 commands elders to shepherd the flock of God, willingly and not under compulsion or for shameful gain, and explicitly not domineering but as an example, once again bringing to mind Jesus and the servant leader. Indeed, as we search through Scripture for what elders are to do, it sounds like a whole lot of service and precisely the opposite of Lifestyles of the Rich and Famous. Elders are to preach and teach and even rebuke those who contradict sound doctrine, a necessary task, but one that is often arduous and hardly enjoyable, except perhaps for the pugnacious and quarrelsome (who ought to be disqualified from eldership in any event). Elders are to pray, and tend to the sick, and care for the church of God, and shepherd the flock for whom they are accountable before the Lord.Speaking from my own experience as a lay elder, it is a blessed and joyful task, and a deeply fulfilling one, but it is also an enormous amount of work, and I'm truly grateful for treasure laid up in Heaven, because it certainly isn't a source of material profit. On some levels, I believe complementarian leadership in the church would be quite a bit less controversial if the focus were more on the endurance and perseverance needed for the often inconspicuous and sometimes thankless tasks of shepherding and caring for the flock and the least of these, and not at all on the (mostly) American phenomenon of the glamorous and successful "celebrity" Christian preacher.Opening Your Mouth for the MuteAnd as we do shepherd and care for the flock and the least of these, complementarians should remember that yes, 1 Corinthians 14:34 says what it says, and yes, 1 Timothy 2:12 means what it means, and although these might be controversial topics today, the Scriptural words and concepts are not hard to understand'ÄĒeven if they are hard for some to bear. But as we consider the weighty Scriptural call for men to lead the church, we must also remember what that means with respect to the women. I have previously questioned the helpfulness of frequent attempts to apply Proverbs 31:8-9 to the larger "social justice" debate in the US, especially in light of the fact that in our age of social media, just about anyone can have a voice, and in our society of casual wealth that would be unimaginable in the Ancient Near East, just about no one is truly destitute. One obvious example of where Proverbs 31:8-9 would indeed apply are the untold millions of murdered unborn, who truly lack a voice (although they have a heartbeat) and are truly destitute (not only of material wealth, but also of basic human rights).But another example would be right here, where women as a matter of biblical structure are necessarily absent from the plurality of elders, and indeed, they are explicitly called to be silent. In these cases, should we not be vigilant to apply Proverbs 31:8-9, and speak up for their rights and defend their interests? This could of course take many different forms, but in a (largely) peaceful and wealthy society where neither murder nor death are lurking around every corner, should we not be especially watchful and protective, then, in the area of physical and sexual abuse, which sadly runs rampant throughout our society?In a previous article, I mentioned how in 2016, actually reported cases of rapes and sexual assaults numbered nearly 300,000, while domestic violence incidents were over 1,000,000. Underlying those horrifying statistics is the sad reality that only a fraction of each type of crime is reported, and that when one considers the terrible human cost of this suffering as it ripples outward, sometimes compounded down through the third and fourth generation, the direct and indirect impacts of these grievous and sinful crimes are far, far worse than the sterile numbers indicate. So often, Christian men say they would defend Christian women from any physical threat, even with their own lives. I honestly trust this is usually a genuine sentiment, and not mere lip service. And so here is an area that presents a perfect opportunity to live this out.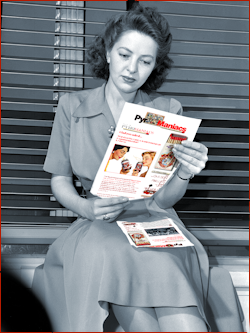 Are you, complementarian man, approachable if someone that you care about has a secret to disclose that she deems to be sensitive, shameful, or even sinful? And what will your response be if she recounts an event of physical or sexual abuse? Remember, complementarian pastor, in our dealings with women, 1 Timothy 5:2 would have us treat older women as mothers and younger women as sisters. So if your own biological mother or sister came to you with such a recounting, what would your first reaction be? I know mine would likely be to strive to mortify my immediate outrage and thirst for vengeance, before offering as much comfort and tangible assistance as I could, including reporting the matter to the governing authorities (which might even be a legal requirement, depending on your jurisdiction) and helping her to seek justice, regardless of who the alleged perpetrator was.Speaking as a lawyer, this does not mean we throw out the idea of due process, of course, nor does it necessarily even mean #BelieveAllWomen in the ideological or political sense of that hashtag. What I'm talking about is more along the lines of bearing your fellow Christian's burden, mourning with those who mourn, and remembering that pastors and elders are neither the governing authorities with respect to crimes, nor the investigating detective, nor the cross-examining lawyer on the case. Proverbs 18:13, 17 would indeed tell us that the accused has his own story to tell, and he should absolutely have the opportunity to tell it. It may be, however, that you, complementarian leader, will not be the one to hear or adjudicate that story.As men, we are sometimes inclined to put ourselves in the shoes of the accused and sympathize with him, even as specific false accusations from the past spring to our mind in a type of confirmation bias. But the reality is that the most credible studies have shown a range of only 2-10% of rape accusations being demonstrated later to be false. If you think without any supporting evidence that those statistics are fake news, well, go ahead and triple that range, sheerly for the sake of argument, and the reality would still be that the great majority of rape accusations are at least somewhat plausible.It grieves me, then, when I hear of cases where the churchman immediately springs to protect the accused rather than the accuser, or pushes cheap grace upon the tangibly wronged, or even worse, tries to cover the crime up via pressure for silence'ÄĒespecially when the accused is a man of influence within the church. But simply because a man is successful or respected in the community, that does not mean he is incapable of horrific sins or crimes. Deep down, I think many of us really do know that, because whenever fathers have daughters, we're typically going to warn them against the ulterior or even dark motives of guys in general, since back when we were single, quite a few of us were those guys.Distinguishing Ourselves from the WorldI hope all of this has been relatively straightforward, because at the risk of sounding na√Įve, I really don't think it should be especially controversial to us as Bible-believing Christians. I also believe that a proper complementarianism that cherishes and treasures and looks out for the rights and interests of women can be an amazing way to distinguish ourselves from the secular world. Part of this will be in the area of attitude. It would be perverse, after all, for a man's heart attitude toward the biblical structure of complementarianism to be, "Yeah, we get to keep those wimminfolk down!" And may I humbly submit that in light of our fallen, sinful nature and the inevitable stumbling blocks relating to pride for those in leadership, perhaps we could even use a bit less, "Now let's go forth boldly as MEN and go do a bunch of manlike leader-man things," and a bit more time in earnest on-our-knees prayer for the weight of this responsibility and what it might truly mean for those under our spiritual care.By the way, I am indeed aware that we live in a gender-confused society, and yes, I still stand by what I just said, because first, it should not require a macho caricature of biblical masculinity to show a contrast with the world, and second, no matter what the world might look like, biblically we are all still called to humility and servanthood and sacrifice all through Scripture (Philippians 2:3-4 being one of the most obvious and clear, and one of my absolute favorites). In the face of a Roman Empire full of sexual immorality and confusion, Christian men led, and the Gospel spread, by standing for the truth via a willingness to suffer and even die under persecution, and not by becoming political culture warriors. And on that note, I'd much rather see one tangible and sacrificial act of biblical manhood, than a hundred tweets full of empty words or even worse, chest-pounding bravado about it.In the secular world, we see an increasingly pornified culture where women are objectified and commodified and degraded and pressured to indulge in every form of perversion, existing right alongside fourth-wave feminism and the #MeToo movement and all of their supposed attempts to empower women and eliminate gender differences. The contradictions and confusion inherent in these worldviews that lack an ultimate purpose like pursuing Jesus Christ and an objective anchor like the Word of God are patently obvious, especially when we see so much subjectivity that half of the feminists seem to glorify porn while the other half seem to reject it.Meanwhile, as I've said in prior comments, everywhere we look, women seem to lose out whenever they're stacked against any other identity or interest group, such as ethnicity, national origin and immigration, Islam, or more recently transgenderism. Even in an area that would seem like a slam-dunk such as female genital mutilation, a barbaric and cruel practice with zero medical and health benefits, this society simply is not standing up for women like it could and should.It must not be this way in Christianity. What an opportunity we have to demonstrate a church culture that cherishes, values, and protects women, because the Bible commands us to cherish, value, and protect women. That is my prayer for the church universal, and that is how I would strive to serve any church where I might have the immense and weighty privilege to help as a servant leader, including my own beloved local church. And that is my prayer for your church as well, dear reader.

[*] In 2015, Chandler and his elders at the Village Church also received criticism for their treatment of another woman, Karen Hinkley, a former missionary whose then-husband had admitted to possession of child pornography as part of a long-standing indulgence in pedophilic desires. The Village Church's church discipline of Hinkley and subsequent apology to her have been widely reported, including here (with paywall) and here (without paywall, although from a secular publisher that has been hostile previously to biblical Christianity, so read with discernment).