Link: https://thestateoftheology.com/Format: Web PageTopic(s): EvangelicalismTheologyAuthor(s)/Speaker(s): Ligonier Ministries

by Colin Eakin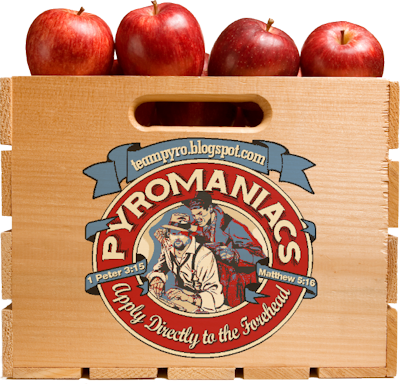 ow that the Statement on Social Justice and the Gospel (https://statementonsocialjustice.com/) has arrived as a bulwark against the mudslide of attempts to merge the two (i.e. social justice and the gospel), not even those most opposed to its conception can disagree with its content.But one awkward truth lingers in the back of every thoughtful Christian's mind. It's a lesson that has been reinforced repeatedly by the cyclical rhythm of church history. It's this: When one merges human amelioration of suffering and injustice with divine remediation of sin, inevitably the purpose and impact of the Cross and Resurrection of Jesus Christ takes a backseat. As Pastor John MacArthur has remarked, this is the sad legacy of mainline Protestant denominations over the past century—a rise in the focus on enhancing social welfare tightly correlated with a decline of interest in (and understanding of) how sinners might be saved from their sin. So how does the "social justice gospel" maintain its appeal? To elaborate, how could the evangelion of Jesus Christ, with its transcendent promises—that a sinner worthy only of eternal punishment can be forgiven of all moral debt (Col. 2:13-14; 1 John 1:9), can be robed in the righteousness of the Savior (Isa. 61:10), can be adopted by God as a full-fledged sibling of Christ (Rom. 8:15-17), can be set higher than angelic beings with the same glory as of God Himself (John 1:12; 1 Cor. 6:3; 1 John 3:2), and can be made an ambassador of Christ for the sake of other souls He seeks to save (2 Cor. 5:18-20)—how could such an infinite, too-marvelous-for-words opportunity ever be pedestrianized with finite goals such as elimination of economic disparities and redress of earthly inequalities? With such a stupendous opportunity at stake, why would anyone be tempted to substitute anything for the incomparable prize of the upward call (Phil. 3:14)?Jesus knew how ludicrous any conflation of earthly and heavenly possibilities would be, asking—incredulously—(Mark 8:36), "For what does it profit a man to gain the whole world and forfeit his soul?" For Jesus, it does not matter how much one might improve his or her condition in this world—even to the conquest of it all!—if such a development also brought eternal damnation. In another passage, Jesus wonders why one would come to Him to remediate an earthly injustice when His heavenly offer beckons, even going so far as to implicate covetousness as the root cause of fixation on earthly conditions (Luke 12:13-15).The true gospel is about how penitent and believing sinners—no matter the race, nationality, gender, or any other category—forfeit the world and become united in one spiritual family (Eph. 2:13-22) precisely because a Holy Father has redeemed them through faith in the substitutionary work of the Holy Son. It is about how one turns his or her back on the temporal in order to have one's sins forgiven, blotted out and remembered no more (Isa. 43:25; Heb. 8:12). It is about renunciation of this world and all its attractions for the sake of an eternal inheritance that is "imperishable, undefiled, and unfading, kept in heaven for you" (1 Pet. 1:4). It is about how doing the above grants access to the throne room of God! (Rom. 5:1-2). This should not be a tough sell, folks.So, given all of the above, given the gulf between what God offers in His true gospel and what "social justice gospel-ers" are offering in theirs, how does their so-called "social justice gospel" maintain any traction? What's behind the "social justice gospel-ers" and their incessant focus, on the temporal and material, on the evanescent here and now?The Bible is not silent on this question. In fact, it provides the universal explanation behind all corruptions of the true gospel, regardless of the age or form. But before we see God's explanation behind "social justice" (or any other) distortions of the true gospel, we must first address the two distinct aspects of what it means to be a Christian: (1) what one does and (2) what one says. From the earliest days of the Church, these have always been the twin features of the authentic Christian life. We might term them the benevolent works and benevolent words of the faithful.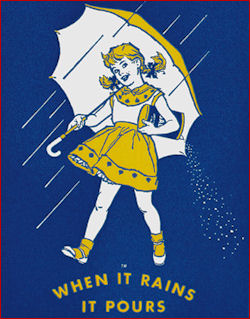 Let's start with benevolent works—what one does as a Christian. The Bible is clear—Christians love (1 Cor. 13:35). They serve (John 13:14-15). They bind up the wounds of the hurting, feed the hungry, and clothe the poor (Isa. 58:10). They remember the widows and orphans and others who are easily forgotten (Isa. 1:17; James 1:27). They care for the stranger, for the sick, and for the imprisoned (Matt. 25:34-40). And do you know what? The world loves it all. Write it down: the world has always loved the good works of Christians. In fact, it will even seek to partner with Christians in doing these works. The conflict between the world and the Christian promised by Jesus (John 7:7; 15:18; 16:1-4; 1 John 2:15-17) never comes from the world's disapproval of the benevolent works of the Christian.No, the conflict between the world and the Christian comes only in the other aspect of what it means to be a Christian, when the faithful believer proclaims the benevolent words of salvation. Here is where the love affair between the world and Jesus abruptly ends. Why is that? Because as much as the world will love what Christians do, when those same Christians are faithful in proclaiming the true gospel of Jesus Christ, the world will hate what they have to say (Matt. 10:22; Luke 21:17; John 15:19).Christians do good works and enjoy the affirmation of the world. Then the faithful open their mouths, starting with the announcement of a holy God who cannot look upon evil (Hab. 1:13), and who has promised its eventual just judgment (Eccl. 12:14). They tell the world that evil is endemic to all as the result of Adam's fall, and therefore everyone lives under a sentence of condemnation and coming judgment (John 3:18; 36). The faithful plead with the world to repent before Christ the Savior and surrender to His Lordship (Mark 1:15). The faithful warn all who will listen that without repentance and belief in the transforming work of Christ, they will die and spend eternity in hell as a penalty for their sin (Ezek. 18:4,20; Luke 13:1-5; John 8:24).All the while, faithful Christians announce the true gospel—the "good news"—that God will forgive those who repent and trust in His grace to pardon them of their sin, knowing that the true gospel message is the only hope for sinners. And because the gospel they proclaim is the only hope for a dying world, faithful Christians know that pointing sinners to the eternal life God offers for those who repent and believe is true love. But the sinful, rebellious heart is wired such that, apart from God's effectual call and power to illuminate His truth, it spurns the benevolent words spoken by Christians. In fact, Romans 1:18 says that the unrighteous suppress the truth precisely because of their unrighteousness.The last week of Jesus' life is a case study of the world's diametrically opposite responses to Christ's benevolent works and to His benevolent words. At the beginning of the week, Jesus rides into Jerusalem to the welcome of the adoring multitude, who hail Him as their coming King. The crowd had witnessed His miracles. They had eaten the miraculous loaves and fish (John 6:1-14). They had seen Lazarus raised from the dead (John 11:1-44). Jesus had proven to them with His miraculous works that He was someone of power and authority. The crowd worshipped Him for His signs, and they always pressured Him for more (Matthew 12:38; 16:1; Mark 8:11; Luke 11:29).So as Jesus rides into Jerusalem at the start of Passover Week, the people go before Him and cry, "Hosanna! Hosanna!" They are ready to follow Him as their leader. They are ready for the revolution and the new Kingdom they believe Jesus is introducing (Matthew 21:1-11; Mark 11:1-11; Luke 19:28-40; John 12:12-15). But do you notice that adoration does not last for long? In the following days, one sees Jesus deconstructing all the empty religious premises the people held dearest. One sees Him overturning the tables of profiteers in the temple and driving out the moneychangers (Matthew 21:12-13; Mark 11:15-19; Luke 19:45-48). One sees Him undermining the Jews' entire form of religion as He upbraids their religious leaders (Matthew 23:1-39). Pretty soon, the crowd has lost all its regard for Him. Now, Jesus is saying things to them, not doing things for them. And what He is saying insults them. His message offends them.In a parable, He says that the owner (understood as God) of a vineyard (understood as Israel) is coming to destroy the tenants and give the vineyard to those who will be more faithful (Matthew 21:33-46; Mark 12:1-12). The crowd knows that Jesus is referring to them as the unworthy tenants. So even though they cheered His entry into the city earlier in the week, by Friday they are crying, "Crucify Him! Crucify Him!" The benevolent works of Jesus brought the praise of the people. And, in the same manner, the benevolent words of Jesus brought about His crucifixion. The people loved His works and hated His words. And twenty-one centuries later, nothing has changed. God continues to bring sinners to repentance, day by day, one sinner at a time. But most ultimately reject His offer of eternal life, because they hate the message that they are sinners in need of a Savior.Jesus says in John 3:19, "'And this is the judgment: the light has come into the world, and people loved the darkness rather than the light because their works were evil'." Because the world loves its sin, the gospel message proclaimed by faithful Christians will provoke the world's hatred and rejection. And if one persists in declaring the benevolent message of pardon for repentance, it will ultimately bring persecution. Paul writes in 2 Timothy 3:12 that, "all who desire to live a godly life in Christ Jesus will be persecuted." This is the normal response to be anticipated for all faithful believers, for all who bring the true gospel message. The world has no problem with the Church doing good works. In fact, it welcomes them. It will even seek to partner with the Church in pursuing them. But the world despises the true message of the Church, the only message offering real hope by calling all to repentance and faith in Christ's atoning work. And it will reject and persecute those churches that persist in proclaiming the true gospel.So here is our answer to the question posed in our title: the social justice gospel is, at its core, driven by a desire to avoid repudiation by the world. Do you doubt this? Then look and see the extent to which those propounding a "social justice gospel" have in their teaching and ministries any statements or positions that would incite the world's opprobrium. Go to the body of teaching of any prominent spokesperson for a "social justice gospel" and see how often that individual highlights the vilification and persecution God says will come to those who faithfully pursue His true gospel. Look hard and look long, because the data will be slow in forthcoming.Paul writes to the Galatians, "It is those who want to make a good showing in the flesh who would force you to be circumcised, and only in order that they may not be persecuted for the cross of Christ" (Gal. 6:12). The Judaizers of Paul's day demanded that converts to Christianity must also comply with Jewish ceremonial stipulations—including circumcision—in order to be truly redeemed. The reason? The very real possibility that Jewish denunciation might lead to Roman persecution (Acts 18:12-17). And this potential for persecution has attended all gospel proclamation until now. Since the days of the early Church, no matter the particulars of the age or threat, the rationale for deviation from the true gospel is always fear of rejection, fear of reproach, fear of recrimination from a hostile world.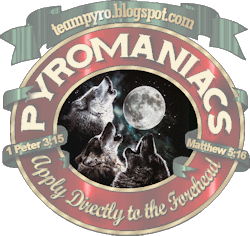 All false gospel efforts—including the "social justice gospel"—are attempts to have it both ways, to maintain a veneer of Christian orthodoxy while at the same time currying favor with the world. The result? A reinvention of Jesus into someone who is less polarizing and more genteel, and a sanitization of His gospel into one that the world might accept. But this is nothing less than apostasy. Want to know what God considers an apostate church? It is a church that is all about good works, and timidly avoids saving words. It is a church that aligns its ministry with the works the world wants to see—helping the poor, healing the sick, feeding the hungry—without simultaneously proclaiming the saving gospel the world despises. And as it pursues good works, even claiming to do them in Jesus' name, the apostate church will deliberately shun Jesus' saving words. Its distorted gospel—devoid of sin, judgment, or any call to true repentance—becomes, "God loves us, so let's love Him back by doing good works in the name of Jesus." It will avoid bold proclamation of the true gospel message, because the true gospel is a message that the world abhors, and the apostate church is ever genuflecting at its throne.On the other hand, a true church knows that persecution is coming, but still remains faithful to the true gospel. A true church carefully extricates ideas of human munificence from the true gospel of divine accomplishment. A true church instructs its members on the two essential duties of all who are saved: yes, certainly, benevolent works bringing temporal reprieve toward those deprived of justice or suffering from want. But these works, no matter how good and how necessary, are never, ever to be the focus of, and therefore lead to the exclusion of, benevolent words bringing opportunity for redemption and eternal glory in union with God.Dr. Colin L. EakinPyromaniac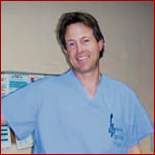 Dr. Eakin is a sports medicine orthopædic surgeon in the Bay Area and part time teacher at Grace Bible Fellowship Church's Stanford campus ministry. He is the author of God's Glorious Story.(Portions of this article are adapted from God's Glorious Story: GBF Press, 2017)
by Colin Eakin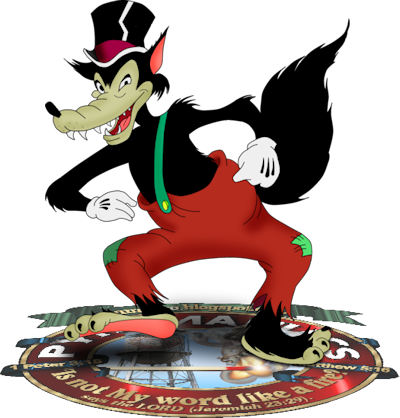 n a prior post, we reviewed Christ's warning as He concluded His Sermon on the Mount (Matt. 7:15): "Beware false prophets, who come to you in sheep's clothing but inwardly are ravenous wolves." For the climax for His sermon, Jesus underscores the vital need for spiritual discernment, and warns His listeners that their main threat would be wolves dressed up as sheep, seeking to devour the flock. His next statement tips his listeners as to reliable wolf identification (Matt. 7:16-17, 19): "You will recognize them by their fruits. Are grapes gathered from thornbushes, or figs from thistles? So every healthy tree bears good fruit, but the diseased tree bears bad fruit . . . Thus you will recognize them by their fruits."Successful professional card players strive to hide any indication of the strength or weakness of their hand from their opponents. At the same time, they seek to discern inadvertent signals from those same opponents which might reveal the content of the hands arrayed against them. Such an inadvertent signal is known as a "tell." It is the subtle yet defining tic or characteristic that divulges to the wary and proficient player what cards his or her opponent is holding. The "tell" gives the opponent's hand away. It yields information that tips observant players how to play their hands for optimum success.As it turns out, Jesus declares that spiritual wolves have their own "tells," particular features in their teaching and ministries that reveal to the discerning believer danger lurking in the guise of a sheep. According to Jesus, if you become skilled at interpreting the fruits of a wolf, you will become expert at their identification. And the stakes could not be higher: the risk of spiritual ruin is at stake. So if it matters to the Good Shepherd to highlight these lupine distinctions at the conclusion of His momentous sermon, it should matter to His followers to remain on the lookout for them (cf. Acts 20:28-30).So, when is a church is being led by a wolf? What are the typical fruits that will manifest this deception? Here are some wolf "tells" for which to be on the lookout* (one point per item):Favors sermons on cultural trends and pop psychology over matters of theological orthodoxy (Jude 3).Structures sermons more for their entertainment value than for their biblical weight (2 Tim. 4:3)Sermons often feature more quotes from "experts" than Bible verses (2 Pet.1:3-4; 2 Tim. 3:15-17).When the Bible is quoted, a "favorable" translation (e.g. The Message) and a predictable editing process is employed so as to remove any potential offense (Rev. 22:19; Deut. 4:2).Sermons are devoid of any messy and culturally disquieting terms such as Satan, spiritual warfare, and the like (Luke 10:18; 22:31; Rev. 2:13; Eph. 6:12).Believes Jesus taught His disciples how to be truly good (Mark 10:18; Luke 18:19).That the Word of God might do the work of God is a completely alien concept (Jer. 23:29; Isa. 55:11).Prefers the term "Jesus-followers" to "Christians" (presumably because of an assumed pejorative connotation associated with the latter) (Luke 9:26; Gal. 6:12).Believes Jesus-followers are to work to preserve the Earth (2 Pet. 3:10).Has no problem with yoga (1 Cor. 10:20; Ex. 20:3-5).Denies any enduring plan of God for ethnic Israel (Jer. 31:31-37; Rom. 11:26).Believes theistic evolution is the best lens by which to interpret God's creation, contrary to the specific words of Jesus (Mark 10:6).Rejects the concept of penal substitutionary atonement as central to Jesus' mission and to the penitent believer's salvation (Isa. 53:10-11; 2 Cor. 5:21).Obfuscates the path to salvation (Rom. 10:9-10).Reveres the writings of ancient and modern mystics and philosophers (Col. 2:8).Believes Jesus-followers have much to learn from other religions (Deut. 32:17; 1 Cor. 10:20).Believes what one does for God affects one's standing before Him (Rom. 5:1-2).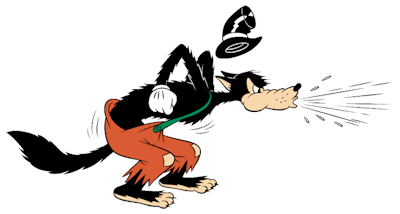 Believes the good works of unbelievers are pleasing to God (Isa. 64:6; Prov. 15:8, 29; 28:9).Believes one can serve Jesus prior to believing the right things about Him (John 6:28-29).Misconstrues the "abundant life" Jesus came to bring with ideas of "material equality" and defense of "individual rights" (John 10:10; Luke 9:23-25; 12:13-15).Fails to differentiate between the saved and the lost in any audience (Col. 1:13).Teaches as if terms such as "condemnation," "born again," "justification," and "propitiation" are antiquated and unhelpful (John 3:3, 18, 36; Rom. 3:24-25; 1 John 2:2).Avoids any public rebuke of sinful trends in culture (John 7:7).Underestimates the holiness of God (Lev. 10:1-2; 2 Sam. 6:6-7).Overestimates the ability of sinners to search for God (Ps. 14:1-3; Rom. 3:11).Papers over doctrinal differences in the search for ecumenical alliance (2 John 9-11).Believes the world's response to Jesus is evidence of His importance and credibility (John 7:7; 15:18).Believes "discoveries" about the world must impact one's understanding of the Bible (i.e. the so-called "God of Two Books" perspective) (Ps. 2:1-4).When so-called science contradicts a clear biblical statement, inevitably the meaning of the biblical statement is reappraised (Eph. 4:14).Favors love over truth (1 Pet. 1:22).Teaches as if the style or manner by which a message is delivered determines the impact of the message (Matt. 13:1-9; Mark 4:26-29).Thinks secular leadership strategies are both helpful and necessary in order to grow the Church (Matt. 16:19; 1 Cor. 2:1-5).Insists the message must be contextualized to the audience (Acts 2:9-40).Thinks grace (not falsehood) is the opposite of truth (Eph. 4:25; Rev. 22:15).Mistakenly (and routinely) uses the term "justice" when meaning mercy (Isa. 30:18).Believes Revelation is historical and Genesis isn't (Mark 10:6; Luke 24:27; Rev. 1:3).Runs in a wolf pack (i.e. references the teaching, endorses the books, and speaks at the conferences of known wolves) (2 Pet. 2:1-3).Believes the gospel is not only what Christ did for the sinner upon the cross and through His resurrection, but also what the forgiven sinner now does for Christ (Rom. 1:16; 1 Cor. 15:3-4; Gal. 1:6-8; 5:4)Scoring system:1-6 points: Is that howling in the distance?7-12 points: Don't leave any food out13-18 points: Better get some wolf repellent19-24 points: Time to call animal control hotlineOver 25 points: Hmmm, you might not be aware, but there's a wolf jaw clamped around your leg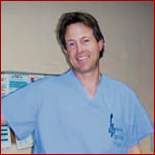 Dr. Eakin is a sports medicine orthopædic surgeon in the Bay Area and part time teacher at Grace Bible Fellowship Church's Stanford campus ministry. He is the author of God's Glorious Story.*The aforementioned list of wolf "tells" is in no way exhaustive. Please comment as to others you may have witnessed.Acknowledgement: This post was inspired by the blog article "Red lights" posted by Dan Phillips at Pyromaniacs, January 27, 2015. The persistent and pervasive rise of pragmatism in the professing Church today seemed to warrant an update.
by Samuel SeyNote from Phil: Samuel Sey is one of my favorite bloggers, writing—always with keen insights and pithy prose—at "Slow to Write." We've invited him to join the team here. He's weighing the opportunity, so be kind to him—at least until he commits. He recently interviewed me for his blog. I decided to mirror the interview here, because I liked his interview questions so much.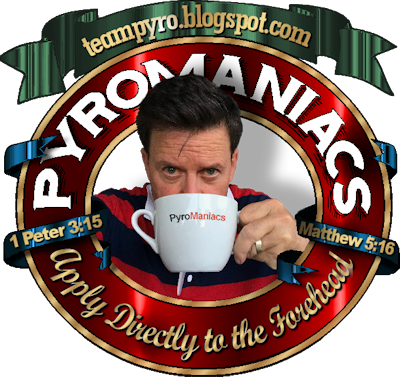 love listening to people. I love learning from people. And the most effective way to listen and learn better, is to ask questions. So today, I'm starting a new series called Seven Questions With. In this series, I will be interviewing some of the most interesting people who shape how we think of Christ, culture, and more.Phil Johnson has been shaping how I think about Christ and culture for years. He is the Executive Director of Grace to You and he has edited John MacArthur's books since the 80s. He is an elder at Grace Community Church in California and is the founder of Spurgeon.org and the blog, Pyromaniacs.net. And I am thrilled to interview him today. I intended on asking him just seven questions, but that wasn't enough. Phil Johnson had too many interesting things to say, so I asked him four more.Sir, you've been a consistent voice against false teaching within evangelicalism for many years. From the first time I read your blogs on Pyromaniacs in 2008 to your appearance at Wretched Radio earlier this week, you've been a strong critic of the emerging church, seeker sensitive movement and the prosperity gospel. Still, I was surprised to hear you say once that "the modern church needs a reformation more than the church of the middle ages."What makes you believe that? And what would this reformation look like?Luther's ire was ignited by Tetzel, a papal fund-raiser who plundered Germany's poor by selling indulgences (false promises of divine clemency). Tetzel was collecting cash to build St. Peter's Basilica in the Vatican, fleecing the poor just to add to the opulence of the Papal See.And look where we are now. Protestant Christianity has dozens of Tetzels who appear on TBN nightly, bilking poor people out of money with the promise of financial prosperity, and TBN festoons all their studios in an even more tawdry style of opulence than that favored by medieval Rome.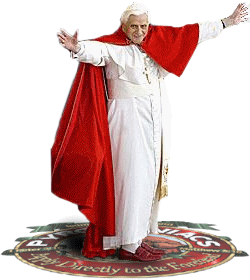 One of the tools of Tetzel's double-dealing was a trite bit of doggerel: "As soon as the coin in the coffer rings, the soul from purgatory springs." Today's evangelicals have abandoned classic hymnology and psalmody in favor of generically romantic-sounding sentimental love songs that are just as false as (and much more banal than) Tetzel's little rhyme.Evangelicals for the most part have abandoned their Protestant forebears' core doctrinal distinctives in favor of whatever happens to be popular at the moment—political causes, cultural phenomena, memes, movies, methodologies, and other values borrowed from the world. And yet the typical evangelical leader aggressively lobbies for more of this kind of "contextualization" while winking at (or cheerleading for) the dumbing down of our doctrine.You are one of the authors of the Statement of Social Justice and The Gospel, what prompted the statement? Why is it necessary? "Social justice" is well-known terminology borrowed from secular political discourse, with long-established implications. As such it opens the door wide for the ideology that was being promoted by those who coined the term. I'm not suggesting that every evangelical now talking about "social justice" would favor the redistribution of wealth or other Marxist values—or even old-school "Social Gospel" doctrines—but some do go that far and further. (I'm thinking, for example, of Sojourners, the radical remnant of the Emerging Church movement, and scores of angry evangelical "progressives" whose footprints are all over Twitter.)I've always believed it is dangerous and foolhardy for Christians to let secular culture help shape our message and set our agenda. When that happens, it always pushes the gospel to the background while giving center stage to whatever the world is concerned with at the moment. In this case, loud voices are insistent that social justice is a gospel issue. Some have even said those of us who are not on board with the social justice movement don't have the gospel at all. What they then go on to emphasize seems to supplant the good news of the gospel—the promise of forgiveness— with demands, reproofs, and strictures imported from the law.That's spiritually deadly. As I said in a recent blogpost, to treat social-justice activism as an essential tenet of gospel truth is a form of theological legalism. It is not fundamentally different from the teaching of those in the early church who insisted circumcision was a gospel issue.The statement has produced strong reactions. What do you make of the reactions to the statement? What are some of the most encouraging things to come out of the statement? What are some of your new concerns, if any, after the release of the statement? Are there criticisms against the statement that you find helpful?I expected a strong reaction to the statement, even though there's nothing in it that ought to be controversial to anyone who believes the Bible. And in his first response to the statement, Thabiti Anyabwile acknowledged that it contained nothing he could disagree with. I was encouraged by his candor.But the fact that the statement doesn't affirm the rhetoric of the "social justice" movement is enough to make lots of influential people in that movement angry. I expected that. I was surprised, however, by the force of some of the angry reactions. And I was also somewhat caught off guard by the sheer number of people who vandalized the Statement website by pretending to sign the document with profanities and phony names (some of which were overtly racist). It seems some of the champions of "social justice" have a strange idea of what public justice (and obedience to the Second Great Commandment) is supposed to look like.That brings to mind the one new concern I might voice in the wake of the statement's release—namely, that the ideology, rhetoric, and anger currently fueling certain evangelical social justice advocates has already reached an extreme I didn't anticipate. The most radical social justicians (to borrow a term from Darrell Harrison) seem to be predominantly grassroots voices, not people in positions of far-reaching influence. Nevertheless, I fear that such visceral anger (especially in response to a statement admittedly lacking anything terribly controversial) doesn't augur well for the future of the debate.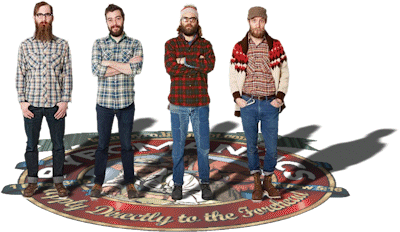 I've been encouraged, however, by the volume of feedback from people who say they are thankful that someone finally put into clear words the concerns that so many of us share.I wouldn't characterize any of the criticisms I've seen as "helpful," except for several critics who have noted that some of the terminology under debate needs to be carefully defined. That's true for both sides. It's the one plea that if heeded well by both sides would help identify who is genuinely committed to biblical principles—and unmask those who might instead have an agenda reminiscent of the "social gospel" fiasco of the modernist era.What do you think will be the outcome of this all? Is the social justice controversy going to be an ongoing issue within the church for a long time? Or is it going to become a non-issue soon?I certainly don't think it will become a non-issue soon. I hope those who support the statement will be patient and hold their ground.My prediction is that those on the social justice side whose commitment to biblical authority is tenuous will react to the Statement in a way that makes their radicalism more obvious. Over time, that will result in a loss of support and momentum for the movement. That's precisely what happened to the Emerging Church Movement in the first decade of the new millennium. And I see many parallels between the two movements.Why do you think evangelicals embraced social justice so quickly? What fault within evangelicalism today made us accept social justice so easily? Was there a precursor to this? What I'm suggesting in my reply to your previous question is that the all-but-dead Emerging Church Movement and the social justice movement have borrowed rhetoric, strategy, and jargon (including "social justice") from the same playbook. In 2010, when the Emerging Church movement seemed to be on its deathbed, I wrote: "With the meltdown of the visible movement, Emergent thinking is being dispersed like so many dandelion seeds into the broad evangelical movement, which was overrun with religious weeds in the first place." The social justice movement is precisely the kind of development I had in mind. And some of the very same evangelical thought leaders and their followers who were angry about my criticisms of the Emergent movement thirteen years ago are now angry at the Statement.I've been reading Charles Spurgeon's words from the Down-Grade Controversy recently, if Spurgeon was alive today, what do you think he would have said about the social justice issue? Are there any words from Spurgeon that relate?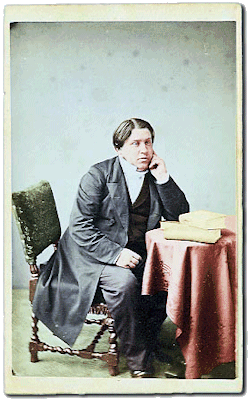 Spurgeon and Charles Dickens were contemporaries, so the workhouses and other class disparities that Dickens lampooned in his novels were facts that Spurgeon witnessed up close and deplored. (He famously founded an orphanage to help with the problem.) He was a classical liberal—an advocate of equal rights for all classes. He was openly hostile to the Tory policies of his time that were designed to perpetuate class distinctions and make political hay off tensions between the classes.Yet he strongly believed that Caesar should "mind his own things, and let the things of God alone," and that Christian ministers should tend to their high calling and not become entangled in public arguments about partisan politics. He described himself as "loath to touch politics at all," and when accused of being too political because he addressed certain moral issues, he issued this challenge: "Take the eighteen volumes of the Metropolitan Tabernacle Pulpit, and see if you can find eighteen pages of matter which even look towards politics; nay, more, see if there be one solitary sentence concerning politics, which did not, to the preacher's mind, appear to arise out of his text, or to flow from the natural run of his subject."He went on to say,"For a Christian minister to be an active partisan of Whigs or Tories, busy in canvassing, and eloquent at public meetings for rival factions, would be of ill repute. For the Christian to forget his heavenly citizenship, and occupy himself about the objects of place-hunters, would be degrading to his high calling: but there are points of inevitable contact between the higher and the lower spheres, points where politics persist in coming into collision with our faith, and there we shall be traitors both to heaven and earth if we consult our comfort by slinking into the rear."In keeping with that policy, Spurgeon actively opposed the chattel slavery of the American south. His outspoken stance cost him ministry opportunities (he never came to America, and Southern hostility to his anti-Slavery statements was one of the chief reasons.) It also cost his publisher sermon sales.But there's no reason to think Spurgeon would affirm any position that treats "white privilege" as something to be repented of. He certainly would have abominated the notion that an entire ethnic group, economic class, or nationality of believers—people covered by the blood of Christ—nevertheless need to confess and repent for sins they themselves never committed, but their ancestors may or may not have been participants in. On the question of guilt for one's father's sins, he wrote,"Is it any business of ours to visit the sins of the fathers upon the children? If any think so, we did not write these lines for them. We would not waste our time upon them. We regard them as eligible candidates for the hangman's post. . . ."You are connected to John MacArthur and Charles Spurgeon, what about these men draw you to them? What are their similarities? What sets them apart? I love the bold honesty of both men, and the fearless way they proclaim what Scripture says, without regard to opinion polls or political correctness. Spurgeon's war against modernism certainly fatigued him and arguably contributed to his early death, but he persisted even though practically every influential evangelical leader at that time tried to take a softer line against modernism than Spurgeon. Spurgeon predicted that he would be vindicated by history, and he was right.In a similar way, John MacArthur has been a steadfast opponent of post-modernism. And though I know he hates the conflict, he loves the truth more than he cares for his own reputation. History will vindicate MacArthur just as it did Spurgeon.Both men had long pulpit ministries in a single church for the entirety of their careers. That alone says something about their love for their flock, and vice versa. They share a birthday as well.You've edited most of John MacArthur's books since the 80s, which of the books was your favourite to edit? Why?Probably The Vanishing Conscience. That book introduced me to John Owen on The Mortification of Sin, and it helped purge my thinking of some latent ideas that I had retained from the days when I experimented with Keswick-style deeper-life doctrine as a college student.I've walked into a bookstore that features all of John MacArthur's books, but I can only buy one. Which one should I buy? That's the hardest question so far. I'm torn between Ashamed of the Gospel and The Gospel According to the Apostles. I might lean toward the latter, because it's not just a polemical refutation of Dallas-style antinomianism; it's also a decent systematic study of soteriology. Working on that book was, for me, an unprecedented immersion in gospel truth—the thing that first made me truly serious about doctrine and precision. And it introduced me to historical theology, which became an enduring subject of interest for me.Ashamed of the Gospel was what provoked my interest in Spurgeon. That book conclusively refutes the stylish pragmatism that permeates postmodern evangelicalism. It's also the full-length answer to your question about what John MacArthur and Charles Spurgeon have in common.In your article "A Gospel Issue?", you explained that social justice isn't a gospel issue. What then are gospel issues? How do we determine what gospel issues are?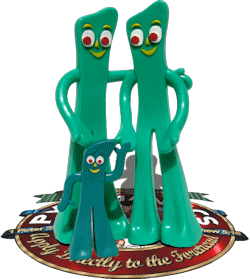 "Gospel issue" is one of those terms that gets thrown around without careful definition—and I suspect that some of those who are most insistent that "social justice" is a gospel issue are purposely vague about what they mean by that, because they frequently equivocate.All true evangelicals confess that the doctrine of justification by faith is a gospel issue. One of the central points Paul makes in his epistle to the Galatians is that if you deny justification by faith, you don't have the gospel at all. Elsewhere, Paul lists the death, burial, and resurrection of Christ "according to Scripture" as primary gospel issues—meaning, again, that if you deny or corrupt any of these, you don't have the gospel.Normally, when we speak of something as a gospel issue, we are identifying truths intrinsic to the gospel message—points of truth you cannot get wrong or deny if you are truly faithful to the gospel. That's what I mean when I say something is a gospel issue—and it's what multitudes understand when they hear the expression. Some people casually apply the "gospel issue" label to just about any idea they think worth defending—and then they justify that usage by saying the idea they are defending is an implication of the gospel.But every enduring truth is ultimately an implication of the gospel in one way or another. And if every truth is ultimately "a gospel issue, then there's nothing distinctive about the gospel—nothing that clearly distinguishes the gospel from the law. That has been precisely the impression people get from most of the evangelical social justice rhetoric. In the article you are referring to I recounted an incident that illustrates why that's such a serious problem. By playing with the expression like that, (by erasing the important distinctions between law and gospel) evangelical social justicians are eliminating a theological clarification without which you can't really even grasp the significance of the gospel.It's hard to overstate how dangerous it is to play fast and loose with the gospel like that. Do you have any questions for me?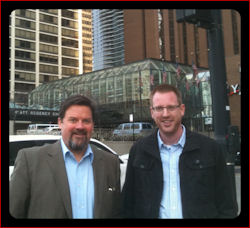 Is Challies really as sweet-tempered as he pretends to be whenever he's around me?Haha, yeah, he is. Whenever I read James 1:19, I think of Tim. He's the most gentle man I've ever met. When I finally grow up, I want to be like him.

by Colin Eakin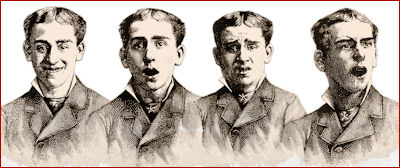 n my previous post, I introduced the topic of spiritual discernment and its appalling absence in the Church today. Despite God's explicit warning (1 Tim. 4:1) that, "in later times some will fall away from the faith, paying attention to deceitful spirits and doctrines of demons," many professing believers do just that. They proceed week to week exposed to noxious instruction that deftly yet decidedly unmoors them from the true Christian faith, blithely unaware of their predicament.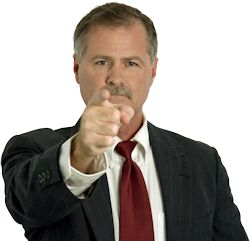 What are these "doctrines of demons," against which the Holy Spirit expressly warns? What is this toxic teaching that jeopardizes the faith of so many? The Apostle Paul provides a framework for its understanding in his critique to the church in Corinth (2 Cor. 11:4; italics added): "For if someone comes and proclaims another Jesus than the one we proclaimed, or if you receive a different spirit from the one you received, or if you accept a different gospel from the one you accepted, you put up with it readily enough."That is the heart of the issue: a large swath of today's professing believers are regularly "putting up" with false teaching on Jesus, His Spirit, and His gospel, with nary a suspicion of harm, let alone any objection or pushback. They come expecting to be shown the narrow path to eternal life, when in fact they are being led down the wide road that leads to destruction (Matt. 7:13-14). For this reason, 2 Corinthians 11:4 may be the most pertinent and yet underappreciated verse in the New Testament in our day, as the categories addressed by Paul remain the three key pillars of demonic doctrine plaguing the Church two millennia hence."Another Jesus"Demonic doctrines all have at their core a faulty view of Christ. Oh, its proponents may make all the right claims about Jesus and His divinity—that He is indeed the Son of God, who died and rose again for the sins of the world. They may endorse and uphold all the confessional statements, and dutifully insist their Christology is fully orthodox. They will prominently feature the name of Jesus in their teaching, and oversee philanthropic church ministries designed and promoted as being Jesus' contemporary "hands and feet." Their Jesus welcomes all who come to Him, helps those in need, exemplifies the humility by which we are to live, brings love to the outcast and highlights mercy in response to wrongs—just as the Bible declares.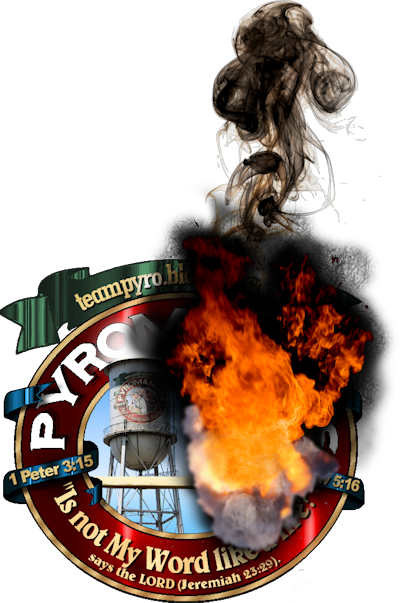 But here's the rub: false teachers who bring "another Jesus" will inevitably exclude those aspects of the Bible's Jesus that don't align with their concept of who He should be. In particular, they will abridge, revise or (most likely) completely omit Jesus' instruction regarding coming judgment. They will ignore Jesus' emphatic warning to fear God, because not only can He kill, but He can also cast whom He has killed into hell (Luke 12:5). Their Jesus does not bring a sword instead of peace (Matt. 10:34), require complete abandonment of all worldly relationships and affections as the price of salvation (Luke 14:26), and promise everlasting punishment to those who do not repent and believe (Luke 13:1-5; John 3:18; 8:24; Matt. 25:46). In no way is their Jesus One who returns, " . . . in flaming fire, inflicting vengeance on those who do not know God and on those who do not obey the gospel of our Lord Jesus" (2 Thess. 1:8). In no sense would He ever supervise the eternal suffering of rebels in hell (Rev. 14:10)."A Different Spirit"When you get Jesus wrong, you inevitably get the Spirit wrong. Why is that? Because the Spirit to which Paul refers is the very Spirit of Christ, whose arrival was predicted by Jesus and timed with His Ascension (John 16:7). This is the same Spirit of Christ who inspired the perfect and inerrant Scriptures (1 Pet. 1:11). He is the Spirit who begat (Luke 1:35), led (Luke 4:1), and empowered Christ throughout His ministry (4:14). He is the very Spirit who regenerates and lives within those who repent and believe in Christ's atoning work (Ezek. 36:26-27; John 7:38-39; Rom. 8:9). And He is the Spirit who convicts the world "concerning sin and righteousness and judgment" (John 16:8).A false Christ thus yields a false spirit—the spirit of the age—and all the attendant errors that reliance upon this spirit brings, including (and perhaps most importantly) invalid interpretation of Scripture. Don't miss this: the true Spirit of Christ is He who guides the believer into all truth (John 16:13). The Bible explicitly states that God's Spirit is necessary for one to know the "deep things of God," as found in His Word (1 Cor. 2:10-13). So when a false spirit is substituted, then all bets are off when it comes to proper biblical understanding. Without the real Spirit of Christ to decode God's Word, all forms of spiritual delusion—though dressed up as faithful biblical instruction—are guaranteed to ensue. Consequently, you will find those who represent demonic doctrines marked by continual reimagining of passages to suit their purposes (the theological term for this is eisegesis, as opposed to exegesis). These false teachers will eschew expository preaching as unhelpful or even as "too easy," and will consult and rely upon their spirit of the age to ensure that none of their pronouncements ever offend popular thinking."A Different Gospel"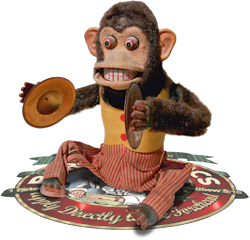 Finally, those representing another Jesus and a different spirit will inevitably bring a different gospel. That such a false gospel can be foisted on those who have already believed and been saved astonished the Apostle Paul (Gal. 1:6-8; 3:1) and should likewise astonish us. Why? Because the true gospel is the most important message of the Bible, and is not at all veiled or obscure. Paul's definition is both pithy and frank (Rom. 1:16): " . . . the power of God for salvation to everyone who believes . . .." The true gospel is all about salvation that comes to every sinner who, by the power of God, believes. That could not be more simple or straightforward. Unfortunately, the gospel is under such tremendous assault from enemy forces today that its defense has never been more necessary—witness recent Pyromaniac posts on this subject by Phil Johnson and Hohn Cho (if you haven't time to keep up with their broadsides against the so-called "social gospel" in the latest controversy, here's a tip: when the gospel you are presented is one focused on present material conditions and earthly injustices, then you've found yourself exposed to "a different gospel").The perpetual and distinguishing mark of any false gospel is the addition of human effort. This is the common denominator in all onslaughts against the true gospel. Just last year, one influential mega-church pastor and author conceded to his congregation that, yes, the gospel involves the death and resurrection of Jesus Christ for the redemption of the world—he'd grant that is true. But then, he added, that wasn't all. For him, as for many, the idea that God might save those who merely repent and trust in His Son's substitutionary atoning work is just too artless, insufficiently redemptive, and, frankly, unbelievable to be everything God requires for eternal life (he contemptuously caricatured repentant faith as some sort of "minimum entrance requirement," in response to which God is obliged to let one into heaven). No, he insisted, there's more to it than that, and went on to emphasize his own "gospel" addition as what we must do for God in response to what He has done for us.But as Pastor John MacArthur has underscored throughout his teaching ministry, the one true gospel is always and only a gospel of divine accomplishment—nothing less and nothing more. Any variations adding some form of human achievement to the mix are fabricated facsimiles which ultimately derive from Satan. No matter the particulars, when human activity is presented as a necessary component of the gospel, it becomes demonic doctrine. The Apostle Paul writes (Gal. 5:4), "You are severed from Christ, you who would be justified by the law; you have fallen from grace." Seek to add your own work to that which Christ has done to save you, and you are doomed. That was true when Paul wrote Galatians, and it remains true today.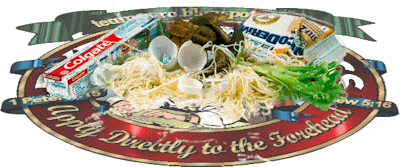 What's Behind Demon Doctrines?Ultimately, these assaults against God's Word—presenting another Jesus, a different Spirit, and a different gospel—are aimed at one target: undermining the truth of God's Word. Since Jesus is full of truth (John 1:14), came to bear witness to the truth (John 18:37), and in fact is the Truth (14:6), since the Spirit of Christ is the Spirit of truth (John 15:26), and since the gospel as found in God's Word is truth (John 17:17), what is clearly in the sights of Satan is truth. Truth is what matters most to God, which is why it is most assailed by His number one enemy. Why such a focused obsession? Because Satan knows if the truth of God's Word can be successfully undermined, then the only manner by which one might be saved (Rom. 10:17) can be thwarted. That has been Satan's strategy from the time his first temptation led to the first sin—"Did God really say?" (Gen. 3:1)—and it remains his modus operandi ever since.Fortunately, God has promised that His truth will endure throughout the ages. As Psalm 119:160 declares, "The sum of Your Word is truth, and every one of your righteous rules endures forever." Meanwhile, knowing the final outcome is secure, true believers are entrenched in a battle with demon forces over God's truth. We are vying against the enemy's doctrines of demons and their core depictions—another Jesus, a different spirit and a different gospel—with the Word of truth God has spoken and now illuminates to those who are His. May those who claim to be of this truth be made worthy by Him for such a task.Dr. Colin L. EakinPyromaniac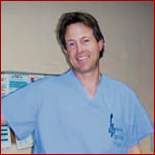 Dr. Eakin is a sports medicine orthopædic surgeon in the Bay Area and part time teacher at Grace Bible Fellowship Church's Stanford campus ministry. He is the author of God's Glorious Story.Acknowledgement: In preparing this article, I am indebted to the teaching of Pastor Mike Riccardi of Grace Community Church, and his sermon on 2 Corinthians 11:1-4: "The Minister's Jealously, Part 2," delivered 4/15/2018.