The Talking Frog
Today's category: PastorsThe Talking Frog
Died: Fred Carter, Little-Known Black Artist Behind Chick Tracts
"Shy" creator drew stories of sin and salvation seen by millions.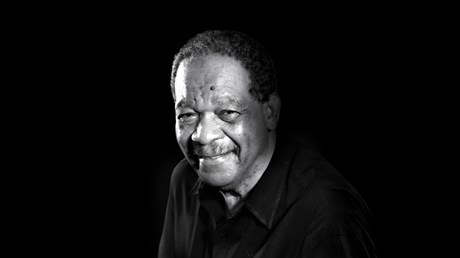 His name did not appear on his art. Most of the millions who have seen it do not know who he is.But Fred Carter's art is unforgettable.He drew bodies that were heavy—weighted with humanity and the possibility of redemption. He painted biblical characters who seemed real enough that their struggles and stories could be the viewers' own. He depicted sin so that it was tempting; salvation so it mattered.And his art was reproduced by the millions. It was distributed across the country and around the world while he remained in anonymity.Carter—an African American artist who drew gospel tracts, evangelical comic books, and Black Sunday school curricula—died on May 9 at the age of 83.He was the close collaborator of Jack Chick, pioneer of the popular evangelistic cartoons known as Chick Tracts. According to Christian Comics International, more than half of Chick Tracts were drawn by Carter.Carter worked with Chick for eight years before Chick acknowledged the partnership, despite the obvious, dramatic difference between the men's two art styles. Some suspected Chick was trying to hide Carter's contributions, perhaps out of a desire to claim all the credit or out of fear the presence of a Black man would spark controversy.Chick, for his part, said the decision was Carter's."Fred is rather shy and declines to put his name on the art," he said.Carter appears to have only given one interview in his 49-year career, speaking briefly to a Los Angeles Times reporter in Rancho Cucamonga, California, in 2003. His statements were simple and straightforward.About his calling: "It's almost not like a job. It's like a ministry I always wanted ...Continue reading...
Southern Baptists Refused to Act on Abuse, Despite Secret List of Pastors
Investigation: SBC Executive Committee staff saw advocates' cries for help as a distraction from evangelism and a legal liability, stonewalling their reports and resisting calls for reform.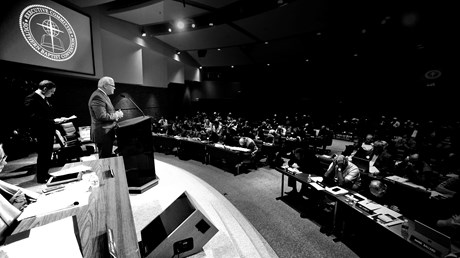 Armed with a secret list of more than 700 abusive pastors, Southern Baptist leaders chose to protect the denomination from lawsuits rather than protect the people in their churches from further abuse.Survivors, advocates, and some Southern Baptists themselves spent more than 15 years calling for ways to keep sexual predators from moving quietly from one flock to another. The men who controlled the Executive Committee (EC)—which runs day-to-day operations of the Southern Baptist Convention (SBC)—knew the scope of the problem. But, working closely with their lawyers, they maligned the people who wanted to do something about abuse and repeatedly rejected pleas for help and reform."Behind the curtain, the lawyers were advising to say nothing and do nothing, even when the callers were identifying predators still in SBC pulpits," according to a massive third-party investigative report released Sunday.The investigation centers responsibility on members of the EC staff and their attorneys and says the hundreds of elected EC trustees were largely kept in the dark. EC general counsel Augie Boto and longtime attorney Jim Guenther advised the past three EC presidents—Ronnie Floyd, Frank Page, and Morris Chapman—that taking action on abuse would pose a risk to SBC liability and polity, leading the presidents to challenge proposed abuse reforms.As renewed calls for action emerged with the #ChurchToo and #SBCToo movements, Boto referred to advocacy for abuse survivors as "a satanic scheme to completely distract us from evangelism."Survivors, in turn, described the soul-crushing effects of not only their abuse, but the stonewalling, insulting responses from leaders at the EC for 15-plus years. ...Continue reading...
DAVID, FAITHFUL UNDER PRESSURE!
King Saul, the more he disobeyed the Lord, became increasingly erratic in his behavior. He would love young David one day and hate hm the next. For example: "And Saul spake to Jonathan his son, and to all his servants, that they should kill David." (1 Samuel 19:1) Of course Jonathan, being David's lifelong friend, […]
God the Parent
Today's category: GodGod the Parent