Why Jesus Couldn't Do Miracles in His Hometown
The lack of signs and wonders in Nazareth says more about Jesus than about people's lack of faith.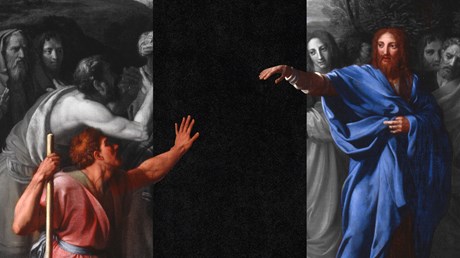 Off the shores of the Philippines, a fisherman discovered a very large, misshapen pearl. It was not pretty. It looked more like an amoeba, with blobs and folds everywhere. He took the unusual find home and stowed it under his bed.When he moved ten years later, he had no use for it, so he gave it to the local tourism office. It turned out to be the world's largest pearl, with an estimated worth of roughly $100 million.It's easy to miss the value of something when it bears no resemblance to what we were thinking. Scripture tells us that the good news of the kingdom is like a priceless pearl (Matt. 13:45). But what if it doesn't look like any pearl we've ever seen?There's a story in the gospels about a time in Jesus' ministry when he returned to his boyhood stomping grounds of Nazareth. The reception was less than stellar, because he didn't look like the hope anyone expected.There's no place like homeMark tells us that Jesus and his disciples visited his hometown on a Sabbath. He went into the synagogue and started teaching in a way that stunned his listeners. People were shocked that this man they had known since childhood had the audacity to say the things he did, as if he had the authority and credentials to do so. It was offensive.That reception impacted Christ's work outside the synagogue: He could not do any miracles there, except lay his hands on a few sick people and heal them. And he was amazed at their lack of faith. (Mark 6:5–6)It's a little jarring to read that Jesus was unable to perform any miracles that day. What happened? At face value, it sounds as if the people's lack of faith was his kryptonite, as if it weakened him or robbed him of his ...Continue reading...
Court Rules Against Gang Members-Turned-Evangelists
Ex-members say they're uniquely equipped to reach gangs. Former Latin Kings continue to fight Illinois restrictions they believe hamper their right to share the gospel.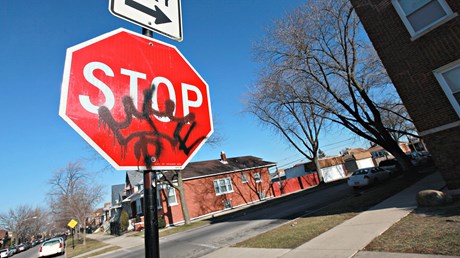 Two sets of brothers—Elias and Saul Juarez and Ruben and Oscar Sanchez—said they just wanted to minister to gang members and help the men they worked with leave this lifestyle behind. But they blame an anti-gang lawsuit in their home in Elgin, Illinois, for holding up their work for nearly a decade.Last week, an Illinois appellate court rejected the brothers' claims that the state had infringed on their religious freedom rights while enforcing the Illinois Streetgang Terrorism Omnibus Prevention Act (STOPA).The case began back in 2010, when the city of Elgin sued more than 80 alleged members of the Latin Kings, trying to undermine the gang with a measure that authorized police officers to detain and search any gathering of two or more gang members.Among the targets of the lawusit were Elias Juarez, Ruben Sanchez, and Oscar Sanchez—ex-members of the Latin Kings—as well as Saul Juarez, who was never in a gang. According to their attorney, the suit impeded their ministry by preventing them from organizing events like an anti-gang parade and outreach to warn young people about gangs.The Juarez and Sanchez brothers argued they were also barred from sharing their faith with existing gang members without fears of being arrested. They claimed that the lawsuit violated the Illinois Religious Freedom Restoration Act by restricting their ability to evangelize.But the court last Monday concluded otherwise: "The lawsuit here did not constitute a substantial burden on defendants' religious exercise. … Defendants were still able to communicate their faith to Latin Kings gang members after the complaint was filed in this case."Oscar Sanchez claimed that the lawsuit had prevented him from ...Continue reading...
Monomaniacs for God
What it looks like when people remember their greatest love.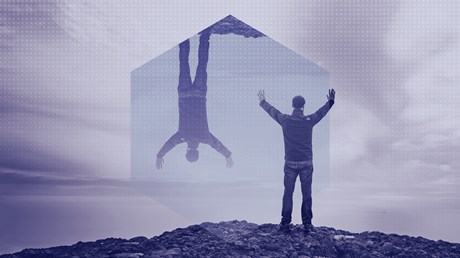 I ended the first essay in this series by saying that the deepest crisis of the American church, and of evangelical Christianity especially, is that we have forgotten God. I recognize that it seems absurd to say we have forgotten God when God is on our lips so much of the time. While the numbers are slightly down from previous decades, American Christians worship, pray, read their Bibles, and say in polls that religion is "very important" significantly more than do people in most other nations. If anything, we sometimes talk about God so much, many in the culture are sick of God-talk, especially when his name is invoked in the public square to support one political cause or another. So how can I say we have forgotten God?Let me begin by picturing what the church looks like when it hasn't forgotten God. Evangelicals certainly didn't forget God at the birth of the movement in America, what we call The Great Awakening. But today I believe we have forgotten our first love—more of this in the next essay. But first a reminder of what that first love was like.The reality of which I am speaking—a church that has not forgotten God—exhibits one principal characteristic: a desire for God. A desire so intense it sometimes looks like drunkenness or even madness.The first place to go looking for a picture of this passion is Scripture.Desire from Beginning to EndThe most vivid example of such desire is King David. David was known as a man of action, a military leader, a nation's king, so very busy with the affairs of state. (This is important to note, because later we'll acknowledge how activism is part and parcel of evangelical faith.) He is also famous for his marital affair with ...Continue reading...
Hope in the Present
God is present in your present.
What Is Success?
Faithfulness is success.