Garden of Eden
Today's category: PoliticsGarden of Eden      A Brit, a Frenchman and a Russian are viewing a painting of Adam and Eve frolicking nude in the Garden of Eden.      "Look at their reserve, their calm," muses the Brit. "They must be British."      "Nonsense," the Frenchman disagrees. "They're naked, and so beautiful. Clearly, they are French."      "No clothes, no shelter," the Russian points out, "they have only an apple to eat, and they're being told this is paradise. They are definitely Russian."View hundreds more jokes online.Email this joke to a friend
How Can Today's Pro-Life Christians Build Trust in the Movement?
Four leaders share their vision for what demonstrating pro-life convictions really looks like.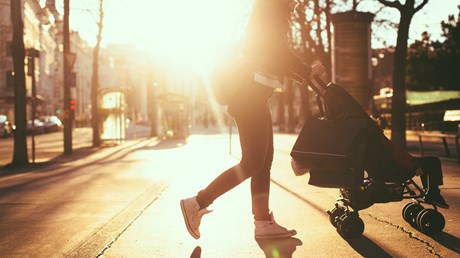 The recent debates over anti-abortion legislation advancing in states like Alabama, Missouri, and Georgia—some of the strictest bans in the country, seen as precursors to efforts to overturn Roe v. Wade—put the pro-life movement on the spot.Critics have pushed back against what they perceived as a pro-life position to uphold life by barring abortion but offering little other support for struggling women and families. That's a common counterpoint from pro-choice advocates, and it's a stance convicted pro-life Christians aren't satisfied with either. There is far more to a biblical and moral defense of life and dignity than a political position on abortion.CT asked four pro-life leaders to share how they believe Christians can build trust in the movement in the face of current critique, cynicism, and challenges. Their responses appear below.Kelly Rosati, consultant, foster care advocate, former Focus on the Family vice president:We must walk our talk and care about all life, born and unborn. If we are as serious as we say we are about saving the lives of unborn children, we must come to terms with the reasons for women's abortion decisions. At the top of the list are two glaring ones Christians could help change: an inability to care for dependents and an inability to afford a baby.Well-meaning Christians often point out the great work of pregnancy resource centers and churches with outreaches to abortion-risk women. That work is fantastic, but those involved will be the first to tell you it isn't even close to enough to support the needs of all the women in the US facing an abortion decision. They need what all moms need: sufficient food and clothing for their children, access to ...Continue reading...
Did God Endow All His Creatures with an Appreciation of Beauty?
When it seems the whole world suffers, animals are still offering praise.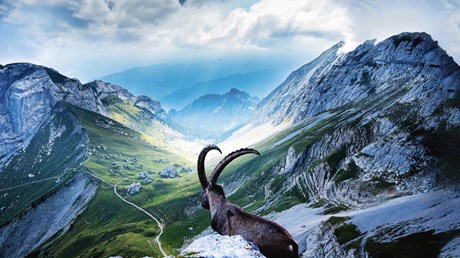 There's no shortage of ugliness in our world. A quick scan of today's environmental headlines reveals any number of horrors: burnt-out Californian forests, flooded Midwestern plains. It's hard to pause to appreciate the wildflowers in bloom when dead whales wash ashore with plastic-engorged stomachs on beaches all over the world.Perhaps it helps to know that when we fail to see the beauty around us, other creatures don't. Some scientists now believe that animals appreciate beauty for its own sake.Usually, the first (and most common) purpose ascribed to beauty is its functionality. Beauty can alert us to healthfulness or the presence of fertility, a useful and vital role in producing healthy offspring. In this scientific view, beauty serves no other purpose than as a genetic signpost.But another potential exists. Some scientists recently proposed that beauty in the natural world might sometimes exist just for aesthetic purposes. In his book The Evolution of Beauty, ornithologist Richard Prum suggests that some animals may appreciate beauty outside of any reproductive purposes and may choose mates based on an aesthetic sense alone, a phenomenon known as sexual selection. He cites the laborious process a male bowerbird undertakes when building his bower, or nest. "The bower serves no physical purpose other than as a location where courtship takes place," he says, indicating that this artistic demonstration is meant solely for the female bowerbird's aesthetic enjoyment.Jeff Schloss, a professor of biology at Westmont College, said in an interview that Prum's theories have further inflamed an "ongoing debate" in the scientific world. Schloss, who studies the evolution ...Continue reading...
Can We Finally Break the Silence Around Tamar?
Telling the uncomfortable story of "desolate" Tamar positions us to show a kind of compassion King David didn't.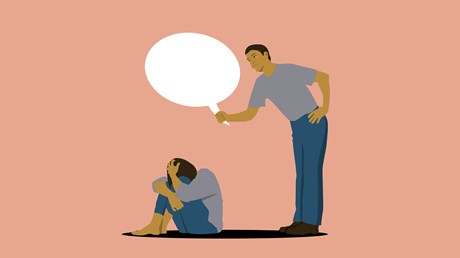 For the past year, I've been teaching the Book of Samuel to a group of women at my church. We go through it chapter by chapter, verse by verse, and I challenge them to think critically about what they are reading. The Book of Samuel is filled with stories that ask us to grapple with the sovereignty of God and the severity of sin. But perhaps none is so jarring as the story of Tamar and Amnon in 2 Samuel 13.I'm sure you know it. Amnon, one of David's sons, violates his own sister and then casts her aside. When her brother Absalom learns what Amnon has done, he tells her, "Has Amnon your brother been with you? Be quiet for now, my sister. He is your brother; do not take this thing to heart." Absalom's shushing and dismissing are certainly vile, but it is David's reaction that stuns: "When King David heard all this, he was furious" (vv. 20–21).Furious. That's it. No public denouncement of Amnon, no vindication of Tamar. No justice, no words of comfort or kindness for his daughter, just impotent, mute anger. David is silent. He takes no action against Amnon, opening the door for Absalom to have his brother murdered in revenge. And Tamar is left desolate.Why does David's anger translate into silence and inaction? Because David sees in his sons an amplification of his own grievous sins. David sacrificed Bathsheba to his lust and then murdered her husband to cover his tracks. Now his two sons fulfill God's prophecy of judgment by committing heightened versions of his own sins within their own family.David's guilt renders him silent. Tamar's plea to Amnon as he overpowers her rings in the ears of the reader: As for me, where could I carry my ...Continue reading...
Florida Legislator Will Introduce Bill to Ban Abortions: God Inspired Me to Protect Babies
Following in the path of Alabama, a Florida state lawmaker plans to introduce a bill to ban abortions throughout the state. State Rep. Mike Hill, R-Pensacola, said God spoke to him and urged him to craft the bill, WFLA reports. Earlier in the year, he filed a bill to ban abortions after an unborn baby's […]