Montana's Attorney General Invites Chick-fil-A CEO to Open More Locations in His State
"I want you to know that Montanans don't discriminate against others based on religious affiliation," Montana's Attorney General Tim Fox wrote in a letter to Chick-fil-A CEO Dan Cathy on Monday.
Bethany Christian to Place Children in LGBT Homes in Michigan
Bethany Christian Services, one of the nation's largest adoption agencies, says it will begin placing children in LGBT homes in Michigan as part of a new state rule.
Why the Church Needs Single Parents, and Single Parents Need the Church
Families with one parent are part of God's family. But how do we minister to their complex needs?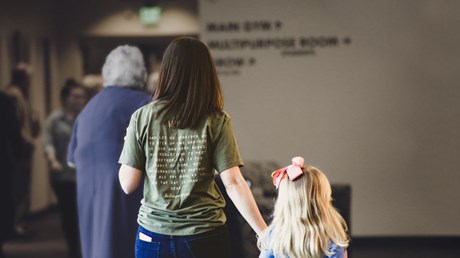 Single-parent families of all kinds are becoming increasingly common in the US. From 1880 to 1970, around 85 percent of children in the US lived with two parents, according to the Pew Research Center, but over the past 50 years, this traditional family arrangement has changed radically. In 2015, less than one-half of children in the US lived with two parents in their first marriage. In 2018, there were more than 16 million single parents in the US, and nearly half (40%) of births in the US were to unmarried women.These growing numbers pose a challenge to the American church: How do we minister to the unique and complex needs of single-parent families?Since single parents are most frequently divorced, it's not surprising that theologians often define the typical single-parent family as a covenant failure that gives evidence of the Fall. But these families also give Christians a chance to reimagine the family in light of the New Testament, says Timothy Paul Jones, a professor of family ministry at The Southern Baptist Theological Seminary."In the New Testament, the people of God are formed into a new, covenant family, adopted from every tribe and language and people group," he said. "This doesn't do away with the family formed in the covenant between a man and woman, but it resituates it in the context of a greater family, where we're called to become a family for one another. We fill in the gaps. We become family for one another as the people of God."However, practicing these principles can be difficult. Single parents often have less education and lower incomes than the average American, and church attendance is declining fastest among Americans without college degrees, said Bradford ...Continue reading...
America's Largest Christian Adoption Agency Lets LGBT Couples Foster in 1 of 35 States
After ACLU lawsuit, Bethany Christian Services shifts foster care placement policy to comply with Michigan's new requirements.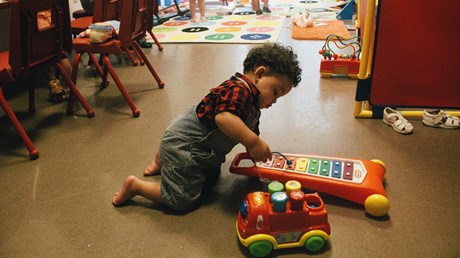 Bethany Christian Services, the largest Christian adoption and foster agency in the United States, will begin placing foster children with same-sex couples for the first time after a legal battle in its home state of Michigan.When Michigan's attorney general declared this month that foster agencies contracting with the government can no longer decline to work with LGBT families, Bethany opted to change its longstanding policy rather than lose the opportunity to help find homes for the thousands of vulnerable children who live there.The legal fight in the Great Lakes State, pushed forward by a 2017 lawsuit from the American Civil Liberties Union (ACLU), is one of a string of battles challenging faith-based agencies' significant involvement in foster care and adoption nationwide—forcing officials to balance the religious convictions of these ministries with the rights of protective parents."We are disappointed with how this settlement agreement has been implemented by the state government. Nonetheless, Bethany will continue operations in Michigan, in compliance with our legal contract requirements," a spokesman for the Grand Rapids-based organization said in a statement. "We are focused on demonstrating the love of Jesus Christ by serving children in need, and we intend to continue doing so in Michigan."Bethany, which has been in operation for 75 years, emphasized that its mission and Christian beliefs have not changed. The shift only applies for placement in foster care and foster-to-adopt programs in Michigan, and will not affect policies for infant adoption, international adoption, or foster placements in the 34 other states where Bethany operates.Practicing Christians have been ...Continue reading...
Sri Lankan Sunday School Was 'Willing to Die for Christ' on Easter. Half Did.
Amid funerals and fears after ISIS-linked attacks, Christian leaders across the island explain how they are guiding the faithful on mourning and Muslims.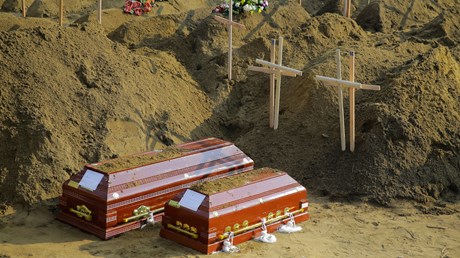 In most Sunday schools, the question is an academic exercise."How many of you are willing to die for Christ?" asked the teacher on Easter morning. Every one of the children dutifully raised their hands.A few minutes later, the Sri Lankan class descended to Zion Church's main service, passing through an outside courtyard where a stranger was speaking with church leaders. He had discovered there was no Easter morning Mass at the nearby Catholic church in Batticaloa, and was wondering when the service would begin here. He asked about the healing service.Observers report he was sweating profusely. A pastor invited him to take off his backpack. Then, an explosion—many inside thought it was the generator.Half the children died on the spot."All the children had responded [to their teacher's question] by putting their hands up, and signaled their fresh dedication to Jesus by lighting a symbolic candle," recounts a seminary leader [full testimony in sidebar below]. "For so many of those children, it would be their final act of worship."In total, at least 26 worshipers—including 16 children—were killed and 100 injured at Zion, a charismatic congregation in the Fellowship of Free Churches in Sri Lanka. Two Catholic churches in and near Colombo on the island nation's opposite coast were also attacked by suicide bombers that morning, along with three hotels. The death toll currently stands at 253, revised down from 359.But this is not the only Christian tragedy.Sri Lankan authorities have now arrested 76 local Muslim extremists and one Syrian, placing the blame on the National Thowheeth Jama'ath (NTJ) movement. ISIS has claimed responsibility, calling it revenge ...Continue reading...