Cell phone location data indicated religious gatherings appeared to be a top transmission spot when the pandemic took off.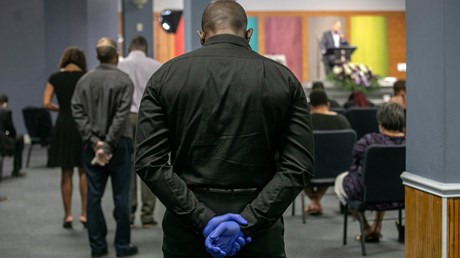 New research suggests that, at the beginning of the pandemic, Americans from lower-income or majority-minority neighborhoods were more likely to be infected with COVID-19 through religious gatherings such as churches than those living in higher-income or predominantly white neighborhoods.Cell phone data was an early indicator that Sunday morning church attendance slowed significantly in the spring. According to a new model published in Nature, it also reveals the disparities in which segments of the population were able to stay at home and reduce exposure.Researchers at Stanford University found that churches were among the top five sites for coronavirus transmission, alongside restaurants, gyms, cafes and snack bars, and hotels. According to an analysis of anonymous cell phone data, these places tended to have more visitors and longer visits. In all, the model calculates that visits to these sites accounted for 70 percent of transmitted cases during the first several weeks of the pandemic.The study used mobility data from cell phone users in 10 large US metro areas throughout March and April. They calculated the transmission rate in various neighborhoods by overlaying US Census data with the density of infected individuals in those locations. (They compared it to the New York Times' COVID-19 case tracker and found the model to be an accurate prediction.)Even though black churches have generally been the most cautious about reopening, residents in black and Hispanic neighborhoods who met in person during this time carried a greater likelihood of transmission largely due to their higher mobility and more frequent visits to crowded places.Since contact-tracing efforts weren't widely available, the cell phone data ...Continue reading...
Nonprofits are offering churches more ways to give during a season with fewer in-person gatherings.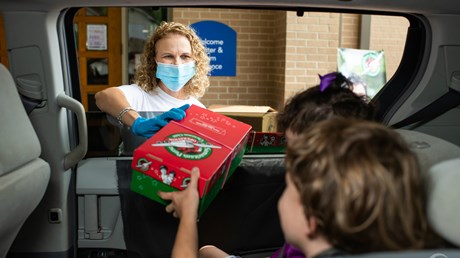 Just as Christians are reimagining what celebrating, worshiping, and shopping will look like this Christmas amid coronavirus restrictions, they may also have to change how they give.As seasonal activities get downsized, canceled, or moved online, Americans will miss out on some of their traditional opportunities to contribute to charities that rely on presents or cash donated in person during the holidays.Top Christmas charities like Operation Christmas Child, Prison Fellowship's Angel Tree, and the Salvation Army's Red Kettle campaign are adapting to provide socially distanced avenues to donate in person while expanding their online giving options. During a year when vulnerable populations have suffered economic downturns and the anxiety of the pandemic, this is not the time to let their outreach slip.The Samaritan's Purse project Operation Christmas Child, which distributes shoeboxes of gifts to needy children in 100 countries, typically relies on collections at churches, some of which aren't gathering due to the coronavirus.This week is national collection week for the red and green shoeboxes. While 4,000 drive-through, no-touch collection sites remain, Operation Christmas Child has seen a record number give online: 190,000 boxes were donated online this year, a more than seven-fold increase over 25,000 last year.On the Operation Christmas Child website, donors can select the sex and age of their recipient, pick items to fill their shoebox, and pay $25 to cover the gifts and shipping. The operation partners with ministries overseas to distribute the boxes."For the children of the world, the need for boxes this year is greater than ever," Samaritan's Purse president Franklin Graham ...Continue reading...
Here's a simple way to help online churches reach even more people through YouTube.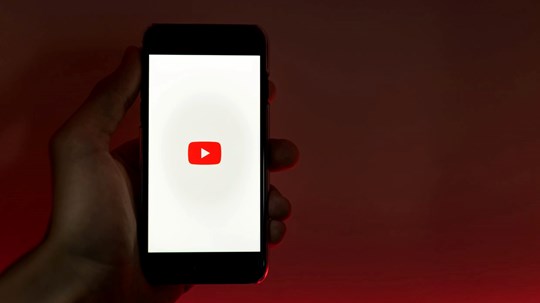 We're all doing church online now.If your church is new to this, and you're putting your church on YouTube, your YouTube URL looks something like this:https://www.youtube.com/channel/UC3iMLx7Dyfi3T097D7VEnAWhat you want is something like this:https://www.youtube.com/GodsGraceChurchIt makes the church URL easier to remember and find, helping us reach more peopleSo how does a church get there?How To Qualify For A Custom YouTube URLAccording to YouTube, there are four steps to qualify: Be at least 30 days old Have an uploaded photo as a channel icon Have uploaded channel art Have 100 or more subscribersThe first three you can do on your own. The fourth one you need help with. And that's why I subscribed to over 100 Church YouTube channels in the last few days.Over the weekend, I asked our church members to subscribe. Then, on several social media sites, pastors did a URL exchange. I subscribe to yours, you subscribe to mine.In less than 24 hours, our church's YouTube site went from 52 subscribers to over 100!Then What?After you qualify, here's how to change your church's URL (copied from YouTube). Sign in to YouTube. Click your profile picture in the top right. On the left side, click Settings. Then, also on the left, click Advancedsettings. Under "Channel settings," select the link next to You're eligible for a custom URL. You'll only see this link if your channel is eligible. In the "Get a custom URL" box, you'll see the custom URL(s) you've been approved for. You can't change the part in the gray box, but you may need to add a few letters or numbers to make the URL unique to you. Carefully read and understand the "Custom URL Terms of Use" and select the box to agree to them, then click Change URL.Continue reading...
I've been working in website development for several years and I am very excited to be launching this online portfolio of my design work. Throughout these pages you will see examples of websites that I have designed as well as digital artwork that I have created. I specialize in designing websites and artwork for churches, ministries, and Christian business owners. If you are looking for a cookie-cutter website, then you have definitely come to the wrong place. I strive to design each site to have bold colors, dynamic content, and an overall appealing look. Because of my passion to help churches, ministries, and Christian business owners get there messages out with bold, dynamic websites, I'm able to take great pleasure in knowing that I charge only a fraction of what many of my competitors charge. My rates are incredibly low compared to others who do this same level of work so if you think that you may be interested in hiring me, don't be afraid to get in touch with me by clicking the contact button at the top of the page. To check out my portfolio, visit ProLogicDesigns.com. Â  Nicholas Z. Cardot
The great thing about the Internet is that everything is just a click away. If you're interested in finding information, all you have to do is key a few words into the address bar of your browser and within seconds you will have all the facts, statistics, articles, and reviews that you might need. If you're interested in purchasing something, you have only to reach as far as your back pocket to find what you want. Grab your credit card and browse an online marketplace to make instant purchases. You can even order home-delivery pizza from several major franchises directly through their websites.This kind of convenience seems to be the end-goal of every major industry. Fast food restaurants attempt to fill your drive-thru order in as little time as possible. Television networks try to provide you with your favorite TV shows according to your busy schedule through Tivo or On-Demand Pay-Per-View programming. Some stores even allow you to have your groceries delivered directly to your home. By now, your probably beginning to get the idea. Convenience vs. Character Most people have been conditioned by these luxuries into what I like to call an 'instant gratification mindset.' People with this mindset always seem to be in a hurry. They want things now, and I mean right now! They are in a hurry to get things they want, in a hurry to make a lot of money through get-rich-quick schemes, in a hurry to see something finished that normally requires a lot of time and hard work and, last but not least, in a hurry to see results.Years ago there was a maxim: Patience is a virtue. A few generations ago, Americans believed that the key to being wealthy was through years of hard work and a solid buy-and-hold investing strategy. Former generations of Americans avoided debt like the plague. They would never have imagined putting a new pair of shoes on a credit card since they wouldn't have enough money to pay for them for a few more months. They saved and spent only the money they had. Theirs was a generation, not of instant gratification, but of patience. The truth in this principle has nearly been forgotten to today's modern society. The World's Influence On Christianity As America continues this downward spiral toward impatience and instant gratification, she seems to be dragging Christianity along for the ride. American Christians seem to typify these same negative character traits leading to a drastic decline in their spirituality and in their ability to positively influence the world.Christians seem to be living their lives in such a hurry that they neglect the very activities that they were commanded to be doing. Many Christians have stopped praying because they didn't see instant answers. Many Christians have quit soul-winning because they didn't claim instant conversions. Many churches have compromised on music, dress, and doctrine because standing for truth didn't bring instant crowds.What are your thoughts? Are you one who patiently obeys and serves God or are you neglecting your responsibilities and your stand for truth because you didn't see instant results?In Christ,Nicholas Z. Cardot