by Dr. Colin L. Eakin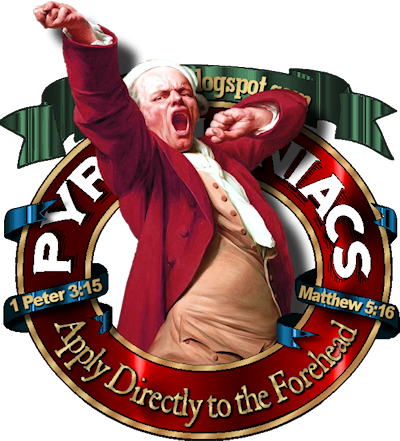 hat does it take to be right with God? That is the central question of human existence. What are God's criteria for eternal life with Him? What does He require?Job had this question on his mind. The Book of Job is likely the oldest book in the Bible, so it is fitting that in it Job asks the question the Bible is written to answer: "How then can man be in the right before God?" (Job 25:4; also 4:17; 9:2). The correct answer determines the fate of everyone for all time. And because this is so, the correct answer is not only the most pondered and debated topic by humans, it is also the most undermined and attacked by God's number one enemy, Satan.God's Perfect StandardSo what is the Bible's answer to this most fundamental question? What is God's demand upon those who would be received by Him? Answer: perfection. God's bar for His approval is perfection. Anything less brings eternal condemnation as the price of disobedience. Ezekiel writes what God has determined: "The soul that sins shall die" (Ezek. 18:4, 20).This is God's consistent standard throughout Scripture. When God created the first humans, Adam and Eve, His instruction to them was straightforward: if you disobey Me, you will die (Gen. 2:17). When God delivered His Law to the people of Israel, His oft-repeated injunction—"Be holy, for I am holy" (Lev. 11:44-45; 19:2; 20:7)—remained the same. And what was God's threat for all who fail in this? "Cursed be anyone who does not confirm the words of this law by doing them" (Deut. 27:26). Be perfect, or be cursed. Those have always been God's two options.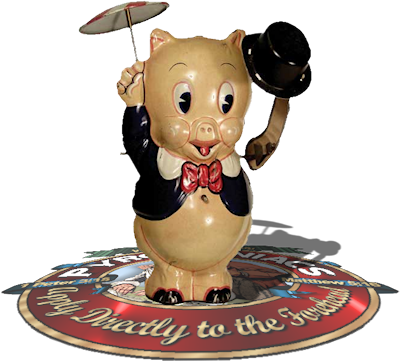 This righteous standard was on David's heart when the Holy Spirit inspired him to write, "O LORD, who shall sojourn in your tent? Who shall dwell on your holy hill? He who walks blamelessly and does what is right and speaks with truth in his heart" (Ps. 15:1-2). In another Psalm, David continues on this theme: "Who shall ascend the hill of the LORD? And who shall stand in His holy place? He who has clean hands and a pure heart, and does not lift up his soul to what is false and does not swear deceitfully" (Ps. 24:3-4).When God came to earth in the Person of Jesus Christ, His condition for acceptance was unchanged and explicit: "You therefore must be perfect, as your heavenly Father is perfect" (Matt. 5:48). Earlier in the same sermon, Jesus warns those who would listen, "For I tell you, unless your righteousness exceeds that of the scribes and Pharisees, you will never enter the kingdom of heaven" (Matt. 5:20). In the Book of Hebrews, the Holy Spirit reiterates through the writer, "Strive for peace with everyone, and for holiness, without which no one will see the LORD" (Heb. 12:14).So the standard of God for those who would commune with Him is consistent throughout Scripture and unequivocally clear: holiness. Moral perfection. A life lived flawlessly before God, free of even the slightest taint of sin. That is the Bible's daunting yet unambiguous requirement for fellowship and eternal life with God. Then the Bible dooms its reader even further, declaring that on one's own, such perfection is impossible. According to the Bible, no one can live in such a manner, in perfect obedience before a righteous and holy God. David moans, "No one living is righteous before you" (Ps. 143:2). And in the New Testament, Paul concurs when he writes, " . . . all have sinned and fall short of the glory of God" (Rom. 3:23a). Therein lies the fundamental predicament of mankind: God demands holiness to match His glory, and everyone throughout all time falls short of this standard.Imputation: God's "Robe of Perfection" Applied to Penitent SinnersMost fortuitously, God has provided a manner by which sinners can acquire the holiness necessary to commune with Him: through the imputation of Christ's righteousness to those who repent and believe in His saving work. Imputation means the transfer of condition from one account to another—in this case, the transfer of Christ's perfection to the unworthy. This imputation comes from God's provision of penal substitutionary atonement, wherein through faith God attributes the righteous life of Christ to the penitent sinner, and places that sinner's sins upon Christ, for which He was punished once and for all time upon the cross (Isa. 53:10; 2 Cor. 5:21). This is exactly what Isaiah was expressing when he says of Christ (Isa. 53:11), " . . . by His knowledge shall the Righteous One, My Servant, make many to be accounted righteous, and he shall bear their iniquities."The Bible uses a number of images to depict all that occurs in redeeming the sinner via imputation through substitutionary atonement, including speaking of being clothed with the righteousness of God (Job 29:14; italics added). The prophet Isaiah was beside himself at this possibility, exclaiming, "I will rejoice greatly in the LORD, My soul will exult in my God; For He has clothed me with garments of salvation, He has wrapped me with a robe of righteousness" (Isa. 61:10; italics added). Zechariah elaborates on this sartorial makeover: "He [God] spoke and said to those who were standing before him, saying, 'Remove the filthy garments from him.' Again He said to him, 'See, I have taken your iniquity away from you and will clothe you with festal robes' " (Zech. 3:4; italics added).This transfer of Christ's righteousness to sinners—pictured as a holy robe, given in exchange for their sinful soiled garment—is the most extraordinary transaction imaginable. It is almost beyond our ability to conceive that God would punish His own Son for the sins of others in order to provide this holy vestment, by which the sinner can stand perfectly righteous—and thus accepted—in the presence of God. Substitutionary atonement and its provision of a righteous robe to unworthy sinners is thus the pinnacle demonstration of God's grace and mercy and love. As such, it is the supreme feature for which He deserves their highest and ceaseless praise.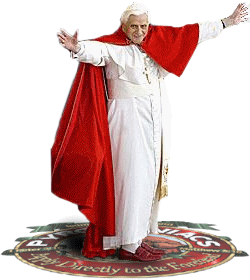 But the prideful human heart is wired to reject God's offer of Christ's righteous robe, and to come up with one of its own. Ever since Adam and Eve made garments of leaves in the vain attempt to cover the shame brought on by their sin, it has been mankind's nature to reject the covering God would apply, and endeavor instead to apply an alternative. This, in fact, is the impetus behind every false religion. Every false form of belief in the world is predicated, at its core, upon developing some alternative garment that might cover the sin and shame of its converts and somehow still allow them to stand acceptable before God.Here is how Pastor John MacArthur describes this tendency:What did Adam and Eve do? "They sewed fig leaves together and made themselves loin coverings" (Gen. 3:7). That is the launch of false religion . . . that is the symbol of false religion. That is the first act of man to create a way in which he himself could deal with his own shame, in which he could cover his own iniquity. And then he hides, because he hasn't yet found a way to face God. This is the birth of false religion: men make ways to cover their own sin. But it does not salve their guilty conscience, and so they hide from God. False religion is a form of hiding from God, hiding from His true presence. That is the symbol of all false religion, that a guilty, dying sinner can make a covering for his own shame, and that somehow he can cover his shame and hide himself from God. He hides himself in his own self-made coverings. [John MacArthur, from the sermon, "The Danger of Adding to the Gospel: Gal. 2:11-12," delivered at Grace Community Church, Sun Valley, CA, June 4, 2017.]Isaiah confirms the futility of these efforts: "For all of us have become like one who is unclean, and all our righteous deeds are like a filthy garment; and all of us wither like a leaf, and our iniquities, like the wind, take us away" (Isa. 64:6). According to the prophet, these "righteous deeds" not only fail to cover one's sins and deliver the righteousness God requires, but are actually fetid waste which bespeak of the sinner's unrighteous core and augur his demise.With such straightforward and consistent biblical instruction on God's righteous standard for acceptance, the gracious and singular manner He has arranged for this to occur, and the failure of all substituted human effort, one might think God's prescription for His approval would be immune to dispute. But if that is your conclusion, guess again. We'll cover the modern day assault against God's standard of righteousness in our next post, "What Are You Wearing? Part 2."Dr. Colin L. EakinGuest Contributor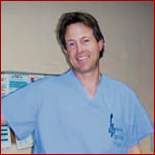 Dr. Eakin is a sports medicine orthopćdic surgeon in the Bay Area and part time teacher at Grace Bible Fellowship Church's Stanford campus ministry. He is the author of God's Glorious Story.
Your weekly Dose of Spurgeon
The PyroManiacs devote some space each weekend to highlights from the lifetime of works from the Prince of Preachers, Charles Haddon Spurgeon. The following excerpt is from the Metropolitan Tabernacle Pulpit, volume 49, sermon number 2,824, "Mocked of the soldiers.""Far be it from us to seek a crown of honour where our Lord found a coronet of thorn."I do believe—I cannot help believing—that our blessed Master, when he was in the hands of those cruel soldiers, and they crowned him with thorns, bowed before him in mock reverence, and insulted him in every possible way, all the while looked behind the curtain of the visible circumstances, and saw that the heartless pantomime,—nay, tragedy,—only partially hid the divine reality, for he was a King, even then, and he had a throne, and that thorn-crown was the emblem of the diadem of universal sovereignty that shall, in due season, adorn his blessed brow; that reed was to him a type of the sceptre which he shall yet wield as King of kings, and Lord of lords; and when they said, "Hail, King of the Jews!" he heard, behind that mocking cry, the triumphant note of his future glory, "Hallelujah! Hallelujah! Hallelujah! The Lord God omnipotent reigneth; and he shall reign for ever and ever!" for when they mockingly bowed the knee to him, he saw all nations really bowing before him, and his enemies licking the dust at his feet. Our Saviour knew that these ribald soldiers, unconsciously to themselves, were setting before him pictures of the great reward of his soul-travail. Let us not be discouraged if we have to endure anything of the same sort as our Lord suffered. He was not discouraged, but remained steadfast through it all. Mockery is the unintentional homage which falsehood pays to truth. Scorn is the unconscious praise which sin gives to holiness. What higher tribute could these soldiers give to Christ than to spit upon him? If Christ had received honour from such men, there would have been no honour in it to him. You know how even a heathen moralist, when they said to him, "So-and-So spoke well of you yesterday in the market," asked, "What have I done amiss that such a wretch as that should speak well of me?" He rightly counted it a disgrace to be praised by a bad man; and because our Lord had done nothing amiss, all that these men could do was to speak ill of him, and treat him with contumely, for their nature and character were the very opposite of his. Representing, as these soldiers did, the unregenerate, God-hating world, I say that their scorn was the truest reverence that they could offer to Christ while they continued as they were; and so, at the back of persecution, at the back of heresy, at the back of the hatred of ungodly men to the cross of Christ, I see his everlasting kingdom advancing, and I believe that "the mountain of the Lord's house shall be exalted above the hills," and that "all nations shall flow unto it," even as Isaiah foretold; that Jesus shall sit upon the throne of David, and that of the increase of his kingdom there shall be no end, for the kings of the earth shall bring their glory and honour unto him, "and he shall reign for ever and ever. Hallelujah!" Glory be to his holy name!
A study published recently in the American Journal of Psychiatry online claims that abortion does not increase the risk of suicide. If only that were true. The study by M. Antonia Biggs and colleagues (which I will refer to as "the Biggs study") used data from the University of California San Francisco's Turnaway Study. But the results are very questionable because they are inconsistent with many other studies, and the final results of this study are based on only 18 percent of the original sample.The Turnaway Study was intended to provide a comparison between women who aborted and those unable to obtain an abortion due to waiting to come to the clinic until the pregnancy was too advanced (past the limits for the clinic chosen, or for their state). But only 38 percent of eligible women consented to participate in the research, with 15 percent of those dropping out before the first interview (see study). With further dropouts over the five years of the study, only 18 percent of the original sample remained—even though women received a $50 gift certificate for each telephone interview (see study).The low participation rate and the additional dropouts make the results questionable, because it is well known that the most distressed individuals are more likely to avoid participating. This has been reported in research on abortion and other reproductive losses, and in more general trauma research.*The Biggs study concluded that rates of suicidal ideation were comparably low in women who obtained abortions and those who were refused abortions. The authors further conclude that their results show that state laws requiring informed consent about suicide risk should be scrapped as unnecessary. But we lack information on 82 percent of the women who either declined to participate or dropped out. The results may be meaningless if those women included those who were most distressed.In addition, the Biggs study contradicts a large body of research on suicide and abortion. A study from Finland published in the British Medical Journal linked medical records to death certificates, showing that women having abortions had a 650 percent increased risk of suicide compared to women who gave birth.One of the highest quality studies of abortion and mental health was done by Donald Sullins of the Catholic University of America in 2016 using data from The National Longitudinal Study of Adolescent to Adult Health ("Add Health") which was funded by 18 different federal agencies and which provided a nationally representative sample of 8,005 women, with 81 percent of the sample completing this 13-year longitudinal study. In his analysis, Sullins controlled for 13 different potential confounders, and showed increased suicidal ideation in the women who had abortions compared to those who completed pregnancies. In addition, Sullins showed that women having abortions had increased risk for a total of seven different mental health outcomes. The results were statistically significant.The Biggs study is an outlier, giving results that are very different from the results of a number of high quality studies of suicide risk and abortion. The truth is, we have the words of actual women who have attempted or completed suicide. The British artist Emma Beck said in her 2007 suicide note: "I told everyone I didn't want to do it, even at the hospital . . . now it is too late . . . I want to be with my babies." The authors of the Biggs study show their political bias in their conclusion that women like Beck have no need to be warned about suicide risk before their abortion.Martha Shuping, M.D., is a practicing psychiatrist who lives in Winston-Salem, N.C. *Broen, A.N., Moum, T., Břdtker, A.S., & Ekeberg, Ř. (2005). The course of mental health after miscarriage and induced abortion: a longitudinal, five-year follow-up study. BMC Medicine, 3,18. doi: 10.1186/1741-7015-3-18. Retrieved from http://www.biomedcentral.com/1741-7015/3/18 Shuping, M. (2016). Counterpoint: Long-lasting distress after abortion. In R. MacNair (Ed.), Peace Psychology Perspectives on Abortion. Kansas City: Feminism and Nonviolence Studies Association.Weisaeth, L. (1989). Importance of high response rates in traumatic stress research. Acta Psychiatrica Scandinavica Supplementum, 355, 131-137.
On June 4, the U.S. Supreme Court overturned a decision by the Colorado Civil Rights Commission (upheld by Colorado courts) that had found baker Jack Phillips of Masterpiece Cakeshop guilty of unlawful discrimination for declining to make a wedding cake for a same-sex couple. The vote was 7-2—that is, seven justices voted to overturn the Colorado decision, while only two voted to uphold it.The New York Times' online story about the ruling carried the headline, "In Narrow Decision, Supreme Court Sides With Baker Who Turned Away Gay Couple." The Washington Post editorialized, "The Supreme Court's narrow ruling on a wedding cake is a step in the right direction."Subsequently, I noticed some people on social media (especially conservative friends) grousing about the description of the 7-2 decision as "narrow," as though the liberal media was trying to downplay Jack Phillips' decisive victory. So I thought I would offer a short explanation.Masterpiece Cakeshop is being described as a "narrow" ruling not because of its margin, but because of its reasoning. Neither side in the case got everything that it wanted.Those supporting Colorado, and supporting Charlie Craig and Dave Mullins (the same-sex couple who had requested a cake from Phillips), wanted a broad ruling that 1) Phillips violated Colorado's Anti-Discrimination Act by discriminating against the couple on the basis of "sexual orientation; and 2) that no claim of religious freedom or free speech can excuse that statutory violation by a business that qualifies as a "public accommodation." In the end, only two justices (Ruth Bader Ginsburg, with Sonia Sotomayor joining her in dissent) adopted that view and considered it decisive.Those supporting the baker Phillips, on the other hand, wanted a broad ruling that his rights to freedom of speech and the free exercise of religion, because they are fundamental rights under the U.S. Constitution, must take precedence over the statutory provisions of Colorado law. Yet the Court's ruling in favor of the free exercise claim was a narrow one, and only two justices expressed support for the free speech claim as well (Clarence Thomas, with Neil Gorsuch joining his concurrence in the judgment).(I should note as well that some key elements of the case remained in dispute. Phillips' attorneys questioned whether the Anti-Discrimination Act even applied, arguing that Phillips did not, in fact, "discriminate" on the basis of "sexual orientation" at all, because he was happy to serve self-identified gay customers with products other than a wedding cake. Colorado's attorneys questioned whether the First Amendment even applied, arguing that baking a cake cannot be considered a form of "speech" at all.)Instead of clearly explaining that Jack Phillips' has robust constitutional rights regarding the cakes he designs, the majority opinion found that the Colorado Civil Rights Commission simply didn't behave well enough in this case, due to: (1) the hostility aimed specifically at his religious beliefs (evidenced in comments of the Commission), and (2) the different treatment the Commission gave a parallel case (one in which the Commission allowed bakeries to refuse to make cakes criticizing same-sex marriage). It was only because the Commission exhibited anti-religious bias in its proceedings against Jack Phillips that the Supreme Court threw out its ruling, on free exercise grounds. Justice Gorsuch also wrote a strong concurrence, joined by Justice Alito, elaborating on the strength of the free exercise claim here.Although they joined the majority opinion, Justices Kagan and Breyer additionally wrote a concurrence explaining that their lukewarm support for Phillips was only based on the fact that he was treated really badly by members of the Commission in this case. They argued that the disparate treatment between the two bakery cases could have been justified, were it not for the overt anti-religious hostility exhibited by the Commission.Justices Kennedy and Roberts—in writing and joining only the majority opinion, respectively—ruled in favor of Phillips, but not on the basis of a sweeping affirmation of his freedom of speech or of religion.A definitive Supreme Court precedent, resolving the underlying dispute between "non-discrimination" principles and freedom of speech and religion, will have to await another case and another decision. That is why many are calling Masterpiece a "narrow" decision.
On June 15th of 2017, a bill cited as the "Patients First Act" (H.R.2918) was introduced by Rep. Jim Banks (R-Ind.) and Rep. Dan Lipinski (D-Ill.). As FRC has stated: "This [bill] not only reinforces our belief that all life is sacred and should be protected, but it will also allow the NIH to prioritize non-embryonic stem cell research that has been proven to have the greatest benefits for treating disease." The bill seeks to intensify stem cell research and improve the understanding of treatment while protecting the dignity of life. Strictly referencing the National Institutes of Health's annual budget, the bill would continue to fund and encourage stem cell studies with ethically obtained stems cells.The stem cell battle has been waging since the 1980's as research regarding both human embryonic stem cells and adult stem cells has advanced. However, despite the great success of adult stem cell research (ASCR) and its continual increase in funding, the push for human embryonic stem cell research (hESCR) has remained. The success of hESCR is often touted by proponents, but the lack of funding due to its inability to produce successful therapies for patients does not match these statements. In fact, funding for non-human embryonic stem cell research has more than doubled that of hESCR for years.The largest issue with hESCR is the ethical procedures of obtaining human cells. While many scientists have clearly stated that human embryos are not considered lives, the language used by hESCR proponents seems to contradict this notion. In NIH's brief overview of hESCR, they specifically state that embryonic stem cells "are not derived from eggs fertilized in a woman's body." This statement may seem like a simple explanation of experimental procedure, but the fact that NIH felt the need to address the location of fertilization as an ethical clarification already hints that they know full well of the ethical dilemma at stake. Even in the realm of science, NIH is admitting that there is something wrong with experimenting on an egg fertilized in a woman's womb. Still, lab fertilization should not be the solution.The solution is not that we should remove stem cell research from the agenda of scientific advancement, but rather that it be done in a way that respects all ethical boundaries. There are other ethical options within the realm of stem cell research—the growth and success of ASCR being evidence of this. The Charlotte Lozier Institute published a factsheet pointing out that "effective, economical, and ethical alternatives to embryonic stem cell research exist. Adult stem cells are the gold standard for stem cell treatment, having been used to help over one million patients worldwide." While proponents of hESCR claim that it is more cost effective and accessible, the scientific community and the people need to decide if ease of access is going to be the deciding factor in medical research.NIH's mission is to "exemplify and promote the highest level of scientific integrity, public accountability, and social responsibility in the conduct of science," all with the intention of serving patients and people. However, the core of hESCR ignores this very goal. The Patients First Act not only calls science to pursue excellence, but also calls the research field to protect human embryonic life while at the same time seek to save the lives of patients. It asks science to put "patients first" by pursuing both excellence and integrity.For more on the Patients First Act, be sure to view FRC's Speaker Series event with Rep. Jim Banks as he discusses the bipartisan bill he introduced.