The North Korean capital of Pyongyang greeted the new year with singing, dancing, and fireworks as the national anthem played at midnight on December 31st.Beyond the staged Pyongyang crowd and across the rest of the darkened country, the reaction to another year under the Kim regime may have received a less warm welcome—especially in the numerous political prison camps thought to detain an estimated 120,000 people, according to the Committee for Human Rights in North Korea.The 2014 United Nations Commission of Inquiry on human rights conditions in North Korea found that a wide range of acts perceived to be against the state can land someone in a political prison camp. For repatriated defectors, simply encountering a Christian church is grounds for detention in a political prison camp, or even execution. The U.S. Commission on International Religious Freedom (USCIRF) believes as many as 50,000 of the prisoners in political labor camps are Christians imprisoned for their faith.Any act of faith puts North Korean Christians in danger. One defector testified to the severe risk of possessing a Bible: "In North Korea, you can get away with murder if you have good connections. However, if you get caught carrying a Bible, there is no way to save your life."Unfortunately, the past year brought no known improvements to North Korea's abysmal human rights record. And the changes that have occurred in 2020 point to rising hardships for the North Korean people and an increasingly dangerous security situation.The young dictator Kim Jong Un is under intense pressure as he tries to manage an already struggling economy that has been hampered even more than usual due to COVID-19. Speaking at a military parade in October, Kim was driven to tears as he apologized for the difficulties many North Koreans faced in 2020. It is almost unheard of for a North Korean leader to admit failure, and it may signal a vulnerable regime. Yet, at the same parade, the military unveiled a record number of new weapons, which present clear threats to the United States and its allies.North Korea has long been a national security priority for U.S. presidents. This is unlikely to change for the incoming administration, which will doubtless be forced to cope with a rogue North Korean regime that continues to threaten its neighbors and adversaries.No matter how the U.S. chooses to tackle the challenges posed by North Korea, one thing is certain: addressing human rights violations must be a part of the strategy. A new Family Research Council report, North Korea: The World's Foremost Violator of Religious Freedom, outlines several ways that the U.S. government can promote religious freedom and human rights in North Korea.In any negotiations between the U.S. and North Korea, human rights should be on the table. Before the U.S. even considers lifting sanctions, the North Korean regime must take measurable steps to alleviate the dire human rights situation within its borders. One specific demand American officials can make of North Korea is the release of all Christians, along with children and families, from prison camps.Additional efforts should also be made to support the dissemination of information inside of North Korea. North Korean defectors regularly cite exposure to outside news and media as a primary motivating factor prompting their escape. The regime tightly restricts access to information or entertainment aside from state propaganda, but North Koreans deserve to know the truth.South Korea's National Assembly recently made human rights activism more difficult for its citizens by passing an anti-leaflet law meant to crack down on balloon and bottle launches that sent leaflets, USB sticks, and even Bibles across the border into the North. This new law is a disappointing move on the part of the South Korean government. Both South Korea and the U.S. should be supporting, rather than restricting, human rights advocacy on behalf of the millions of North Koreans who are barred from speaking up for themselves.As an incoming U.S. presidential administration crafts its foreign policy priorities for the next four years, the North Korean religious freedom and human rights situation should occupy a prominent position. A transformed North Korea that poses no threat to the rest of the world ultimately requires a North Korean government that respects its people and allows them to live according to their consciences.
This week, Family Research Council updated its publication, Religious Freedom in China: The History, Current Challenges, and the Proper Response to a Human Rights Crisis. Just one year after the report was first issued, religious freedom conditions have noticeably worsened.Bob Fu, President of ChinaAid and Senior Fellow for International Religious Freedom at Family Research Council, knows well the dangers that the Chinese government can pose to people of faith. As a former pastor of a house church, Fu spent time in a Chinese prison for practicing his faith.Concerning the recent uptick in persecution in the last several years, Fu said, "Xi Jinping has launched a war against faith. Any faith or religion independent of its absolute total control in China is perceived as a threat to the existence of the CCP [Chinese Communist Party]. Religious persecution has reached to the worst level since Mao's Cultural Revolution in 1960s."Here are three ways that things have gotten worse for religious believers in China in 2020:1. The Chinese government assaulted freedoms in Hong Kong.One of the most disturbing provocations of the Chinese government over the last year was its breach of an agreement with the British government in which it promised to preserve Hong Kong's autonomy and Western-style liberties for 50 years following the city's return to China in 1997. By imposing a new national security law onto Hong Kong in June, the Chinese government endangered religious freedom in several ways.The new law enables the government to crack down on offenses that are seen to undermine its authority. But in China, anything the government deems can be considered an act against the state. In mainland China, protestant pastor Wang Yi was sentenced to nine years in prison for "subversion of state power" because he pastored a well-known house church and spoke out against the government's oppressive policies—hardly behavior worthy of a national security-related charge.Now, many Hong Kongers fear a similar fate might befall them. Several prominent Christian pro-democracy activists have already been arrested under the new law. Just this week, young pro-democracy activists Joshua Wong and Agnes Chow were sentenced to 13 months and 10 months in prison, respectively, for charges related to participating in unauthorized protests.The national security law is devastating for those in Hong Kong who wish to live out their faith and express their opinions freely.2. Uyghur Muslims are being forcibly sterilized in Xinjiang.New details have emerged this year about the genocidal nature of China's crackdown on Uyghur Muslims in the Xinjiang region. While the world has now come to know about the estimated one million Uyghurs detained in "re-education" camps and often "graduated" to forced labor camps, the details of the situation in Xinjiang grow more horrific.Attempting to cut the birth rates of the minority Uyghur population, local officials have required pregnancy tests, forced sterilizations, and at times forced abortions, on hundreds of thousands of women. The brutal campaign has proven successful. Birth rates in the largely Uyghur areas of Hotan and Kashgar decreased by more than 60 percent from 2015 to 2018.One Uyghur hospital worker described the forced abortions she witnessed, saying:The husbands were not allowed inside. They take in the women, who are always crying. Afterwards, they just threw the fetus in a plastic bag like it was trash. One mother begged to die after her 7-month-old baby was killed. It took three more days to give birth. It was a proper baby. She asked if they could bury it, but the doctors would not give it to the family.The many tragedies inflicted upon Uyghur women and families are difficult to comprehend. The capacity for cruelty by the Chinese Communist Party is on display in Xinjiang like no place else.3. Catholics continue to be targeted, despite the Vatican agreement.In October, the Vatican renewed its agreement with the Chinese government which is thought to give the Chinese government a role in nominating bishops. Although the Vatican's hope is to unite the long-divided Chinese Catholic church, things have not improved for Catholics since the initial agreement in 2018.In September, a 46-year-old priest in the Fujian province was reportedly tortured by Chinese authorities for refusing to join the state-approved Chinese Patriotic Catholic Association. After China lifted its COVID-19 lockdown this summer, reports surfaced that state-sanctioned Catholic churches were directed that Mass could only resume if they preached "patriotism," which is code for loyalty to the Party.Catholic human rights activist Nina Shea points to a litany of ways in which the China-Vatican agreement has failed to produce positive results for the faithful in China.Yet, despite the government's attempt to intimidate, harass, imprison, and oppress believers, religious belief is not fading in China. Throughout the often-brutal history of its rule, the Chinese Communist Party has tried to eradicate religion before to no avail. As Bob Fu says, "Xi Jinping and the CCP should know from history that this war against religion, in particular against true Christian faith, is destined to fail miserably."To learn more about the dire religious freedom violations happening in China today, read FRC's publication, Religious Freedom in China.
by Phil Johnson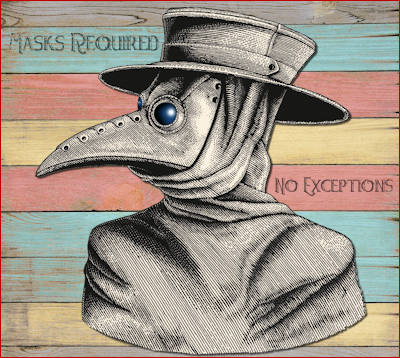 his guy, angry that Grace Community Church yielded to the 9th Cicuit Court's ruling banning church meetings in California this weekend, Tweets at me: "An unjust law need not be followed."

I'm appalled at how many people who profess to believe Scripture echo that sentiment. Nero was emperor when Paul wrote Romans 13:1-7: "Let every person be subject to the governing authorities. For there is no authority except from God, and those that exist have been instituted by God. . . ." First Peter 2:13 was written to people suffering unjustly. ("Be subject for the Lord's sake to every human institution, whether it be to the emperor as supreme, or to governors as sent by him...")Peter goes on to say: "Be subject . . . also to the unjust. For this is a gracious thing, when, mindful of God, one endures sorrows while suffering unjustly" (vv. 18-19). Indeed, "to this [unjust suffering] you have been called, because Christ also suffered for you, leaving you an example, so that you might follow in his steps." (v. 21). When someone in authority over us treats us unjustly, the example we are to follow was set for us by Christ, who simply "continued entrusting himself to him who judges justly" (v. 23).The only exception to this principle is when the one in authority instructs us to sin. Then "we must obey God rather than men" (Acts 5:29).So does a government-mandated quarantine ask us to violate Hebrews 10:25 ("not neglecting to meet together"), or is the quarantine in keeping with the principle of Leviticus 13-14, where quarantines are expressly mandated?The answer to that question may vary according to where we live. Quarantining people in the midst of a pandemic is a legitimate prerogative of government. How long the quarantine should last and who should be exempted are questions that don't have clear, fixed answers. The severity and duration of the pandemic determines what's reasonable or not. We may or may not agree with how the quarantine is being implemented (I certainly do not), but we have a clear duty to submit unless we are being asked to sin.How long until the government-ordered quarantine is undeniably excessive, or we conclude that it's targeted persecution against our worship and therefore an illegal attempt to make us disobey Hebrews 10:25? That time may come, and when it does, we may have to implement the principle of Acts 5:29. The question of whether we have already passed that point is another subjective issue, but it's clear that among believers—in the church itself—there is not yet consensus on whether the quarantine has gone too far.Nevertheless, if you hang out on Twitter or Facebook, you may have noticed that there are countless people in the evangelical community who refuse to regard any of the above questions as matters of conscience. They believe the answers are perfectly obvious. They are eager to tell you what you and your church ought to be doing. They are locked and loaded with vituperation for anyone who sees matters differently. Two camps of them have squared off against each other—hordes of angry Karens at opposite extremes, all of whom disagree with the position I've outlined above. Some of them are scolding us for thinking Romans 13 and 1 Peter 2 actually apply in today's circumstances. The others are berating us for wanting to resume public worship ASAP.Sorry, but in the words of Martin Luther, here I stand. I can do no other. I cannot and will not recant anything, for to go against conscience is neither right nor safe. God help us.