He believed "Christians should set an example of the utmost integrity."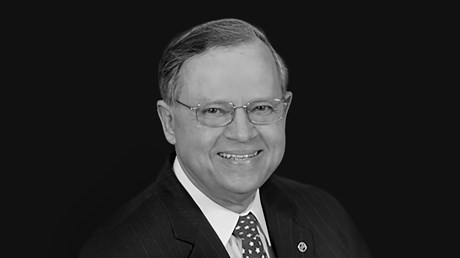 Dan Busby fixed his father's tax returns when he was a junior in college. In the process of correcting some mistakes and figuring out the proper deductions for the Wesleyan pastor and evangelist, he discovered his life's calling."The Lord planted a seed in my heart," Busby said in a 2018 interview, "that someday I should help fill the void."Busby, a certified public accountant who helped professionalize the Evangelical Council for Financial Accountability (ECFA), died Wednesday at age 81.Busby served as senior vice president of the accreditation agency from 1999 to 2008 and as president from 2008 to 2020. During his presidency, the number of ministries maintaining a membership with the EFCA nearly doubled, reaching a total of more than 2,400, including 50 of the 100 largest churches in the United States.The NonProfit Times named Busby one of the top 50 nonprofit leaders six times between 2010 and 2015. When his retirement was announced in 2019, ECFA board chair Danny de Armas described him as loved, admired, and respected."Dan is an incredible leader who has grown ECFA's membership and influence," de Armas said. "Dan's legacy will linger in the valuable resources he developed that serve ministry leaders and pastors in their efforts to operate above reproach."Busby was born to Howard and Bertha Orr Busby in 1941. The family lived in Lamont, Kansas, a farming community of about 30 people, located halfway between Topeka and Wichita. Bertha taught public school, and Howard pastored a small Wesleyan church when he wasn't traveling the country holding camp meetings.The young Busby went forward at one of those camp meetings when he was 14. The aisle wasn't ...Continue reading...
Responding to withering allegations that church leaders discreetly sold a prime piece of real estate in downtown Fort Lauderdale worth more than $1.2 million

Responding to withering allegations that church leaders discreetly sold a prime piece of real estate in downtown Fort Lauderdale worth more than $1.2 million

In the wake of the leaked draft Supreme Court decision that would reverse the Roe v. Wade decision if handed down, extremists have carried out acts of property destruction against pro-life organizations and have disrupted religious services.Sunday night, a pregnancy resource center (PRC) in Manassas, Va. became another target of vandals. The First Care Women's Health Center was defaced, with the messages "Liars," "Fake Clinic," and "Abortion is A Right" being spray-painted on a door and on the outer walls of the facility."I was in disbelief," said Becky Sheetz, CEO of Life First, a nonprofit organization that operates the First Care Women's Health Center that was hit with the graffiti. She noted that similar vandalism of PRCs is quite rare in the northern Virginia area where Life First operates, and that she was only aware of one other unrelated incident of vandalism to a PRC in Culpepper, Va. some time ago. Sheetz went on to say that her and local law enforcement's assessment of the incident was that it was very likely in reaction to the impending Dobbs Supreme Court decision.Virginia Attorney General Jason Miyares condemned the vandalism. "It is never acceptable to resort to intimidation, vandalism, or destruction in our political discourse. This is what makes America so unique—we should embrace diversity of opinion and civil dialogue and debate," he said. His office went on to state that it will be monitoring the investigation.Did the defacement succeed in intimidating Life First? "If we were cut from a different cloth, it might succeed in shaking us up a little bit," Sheetz said. "But we've been through COVID, we've been through fear that we were going to have to be shut down. We lived in fear of, 'What's the government going to do to pregnancy centers'? Are we going to be able to operate day to day? … This [incident] by comparison is very small. If the intention was intimidation, it was not successful."Sheetz had a clear message for anyone who would attempt to vandalize a PRC. "You're hurting women," she said. "You're hurting good people who work at very meager salaries to try to do the right thing and to try to honor God. Even if you don't believe in God, can you believe that women have a right to make a fully informed choice to talk to somebody about their pregnancy, the opportunity to see an ultrasound if they want an ultrasound, the opportunity to get an actual accurate pregnancy diagnosis before they take an abortion pill? Can we confirm that they're pregnant before they take an abortion pill? Can we confirm that it's not ectopic? Can we give them a bare minimum of medical care and compassion? You're standing in the way of that. It's counterproductive to women's health."Sheetz also underscored another important but often unpopular aspect of the debate surrounding unplanned pregnancies. "[Fathers] deserve to see that baby. They deserve to be part of a pregnancy decision. [Vandals] are just standing in the way of truth."Sheetz went on to observe that much of the rhetoric related to the Supreme Court's pending abortion decision is missing a key component. "Read through the yelling and the shouting and the polarizing and look at the actual facts and actual data," she said. "The abortion pill is making so much of [the controversy surrounding the Dobbs decision] irrelevant, because she can just get that abortion pill from some other country … and terminate her pregnancy without any standard of medical care."What would she say to women with unplanned pregnancies who are feeling apprehensive about the pending Dobbs decision? "Please do not make the abortion clinic your first stop. Don't make the abortion pill your first option … If you are struggling with an unplanned pregnancy, go to a pregnancy center first, get honest information [and] find out all of your options."
The U.S. Food and Drug Administration (FDA) has released a statement warning of the "risks associated with non-invasive prenatal screening tests." The statement reads:While genetic non-invasive prenatal screening tests are widely used today, these tests have not been reviewed by the FDA and may be making claims about their performance and use that are not based on sound science … Without proper understanding of how these tests should be used, people may make inappropriate health care decisions regarding their pregnancy. We strongly urge patients to discuss the benefits and risks of these tests with a genetic counselor or other health care provider prior to making decisions based on the results of these tests.Of course, by "inappropriate health care decisions," the FDA likely means the decision to kill an unborn child.The statement continues: Many laboratories offering these tests advertise their tests as "reliable" and "highly accurate," offering "peace of mind" for patients. The FDA is concerned that these claims may not be supported with sound scientific evidence.This simple acknowledgment that these tests are not approved by the FDA and their inaccuracy could be leading to abortions that otherwise would not take place comes as a welcome surprise—especially since this is the same agency that just months ago loosened health and safety protocols governing chemical abortion pills despite evidence that these pills are unsafe for pregnant mothers. Although it is riddled with euphemisms and disingenuous word choices, the FDA statement will likely decrease the number of abortions that occur in the United States. However, the FDA is far from adopting a philosophy of respect for life.In its statement, the FDA also writes:Conditions caused by a missing chromosome or an extra copy of a chromosome are more common and may be easier to detect, such as Down syndrome, which can cause physical and intellectual challenges. A missing or extra piece of a chromosome may result in rarer conditions, such as DiGeorge syndrome, which can cause heart defects, feeding difficulties, immune system problems and learning difficulties. … Pregnant people have ended pregnancies based on the results of genetic prenatal screening alone, without understanding the limitations of the screening tests and that the fetus may not have the genetic abnormality identified by the screening test.The failure to acknowledge that only women can be pregnant is not the only problem with this statement. It implies that if the tests were correct—if the unborn child had the genetic abnormalities indicated by the tests—the decision to kill the unborn child would not be "inappropriate." Although not explicitly stated, the subtext of this statement is that the FDA sees nothing wrong with eugenic abortions.Sadly, other parts of the world have accepted eugenic abortions as well. For example, in multiple countries, nearly every unborn baby prenatally diagnosed with Down syndrome is aborted, and in Western countries, around 95 percent of babies prenatally diagnosed with a severe form of spina bifida are aborted. The FDA is correct; many—including the authors of the statement—do not understand "the limitations of the screening tests." A screening test may be able to tell parents if their child is at greater risk of a genetic abnormality. Further testing may be able to state more conclusively if a child is at risk of having a genetic abnormality. But no test can measure the worth of a child. No test can predict the love, joy, and suffering a child will endure. No test can predict the impact a child will have on the world.Although the pro-life community should be grateful for the lives that will be saved as a result of the FDA's warning, the fight against eugenics must continue. As long as abortion is legal in the United States, people with disabilities will be targeted in the womb. Every life has equal dignity and worth. We must pray for the day when our laws reflect that fact by completely protecting life.
Today begins the Jewish Feast of Unleavened Bread, more commonly known as Passover. For Christians, today is observed as Good Friday, a less conspicuous counterpart to Resurrection Sunday which follows. However, while Christians don't celebrate Passover, the chief festival of the Old Covenant is rich with symbolism of Christ. Why else would Paul, "A Hebrew of Hebrews" (Phil. 3:5), proclaim, "Christ, our Passover lamb, has been sacrificed" (1 Cor. 5:7)?To understand the significance of Passover for Christians, let's look back to Exodus 12, where God ordained the first Passover. In nine plagues, God has devastated Egypt, displaying his power over the Pharoah and all the nation's idols, but the Israelites were still in slavery. God had promised that a tenth and final plague would kill every firstborn in Egypt and compel Pharoah to finally let them go. To prepare for the tenth plague and the exodus, God gave the people instructions to observe the Feast of Passover—a strange setting for a feast. They were to "eat it in haste" (Ex. 12:11), ready to begin their journey at any moment. They were to eat unleavened bread, and even purge all leaven out of their houses (Ex. 12:15). And they were to kill a yearling lamb to eat and sprinkle its blood on their doorframes (Ex 12:6-8).The command to sprinkle a lamb's blood may initially seem strange, but it was not without a purpose. God explained, "The blood shall be a sign for you, on the houses where you are. And when I see the blood, I will pass over you, and no plague will befall you to destroy you, when I strike the land of Egypt" (Ex. 12:13). When God's angel saw the blood, he literally passed over those Israelite houses, sparing them from judgment. They were to stay inside all night (Ex. 12:22), so that the blood-marked doorway would stand literally between them and death. It was an act of obedience and faith; they stained their doors not because the blood had magical properties, but because God had commanded it. They had to believe God's word that he would pass over houses sprinkled with blood.Significantly, the sign of the blood was for the people of Israel, not for God. God knows everything, including the hearts who trust in him. He needs no physical symbols to guide him. No, this sign visibly represented for the people the distinction God was making between those who believed and obeyed him, and those who did not. The form of this sign was the blood of a sacrificial lamb.The blood also served to teach the people of Israel that God did not spare them because of their inherent goodness. Abraham had asked God, "Will you indeed sweep away the righteous with the wicked?" (Gen. 18:23). The answer to the rhetorical question is, of course not, because "God is a righteous judge" (Ps. 7:11). If the Israelites were righteous, they would not have needed blood to protect them from God's judgment.In fact, "none is righteous, no not one" (Rom. 3:10). We, too, are guilty of sin against a holy God. We, like the Israelites, need forgiveness, and "without the shedding of blood there is no forgiveness of sins" (Heb. 9:22). So, like them, we need the blood of another to stand between us and God's just wrath. The Bible teaches clearly and repeatedly (because we are naturally inclined to deny) that we are helpless to atone for our own sins.But there is good news! "God will provide for himself the lamb," said Abraham (Gen. 22:8)—and God provided a lamb, both for Abraham (Gen. 22:13-14) and for us. God sent John the Baptist to testify to his Lamb. When John saw Jesus, he proclaimed, "Behold, the Lamb of God, who takes away the sin of the world!" (Jn. 1:29).The inspired writers of the Bible leave no doubt concerning how Jesus is like the Passover lamb. Just as the blood of a lamb "without blemish" (Ex. 12:5) stood between the Israelites and death, so Christians are "ransomed… with the precious blood of Christ, like that of a lamb without blemish or spot" (1 Pet. 1:18-19). Jesus was crucified on "the day of Preparation of the Passover" (Jn. 19:14), the very day the Passover lamb was killed. Even Jesus' silence before his accusers (Mat 26:63, 27:14) fulfilled the type of the Passover lamb, as Isaiah prophesied, "like a lamb that is led to the slaughter, and like a sheep that before its shearers is silent, so he opened not his mouth" (Isa. 53:7). This is the passage the Ethiopian eunuch was studying when the Holy Spirit providentially guided Philip to his chariot, where we read, "Beginning with this Scripture he told him the good news about Jesus" (Acts 8:35). Jesus' meekness, his perfection, and even the day of his death prove that he really is "the Lamb of God, who takes away the sin of the world."Jesus fulfilled the type of the Passover lamb in his death (Mat. 5:17), but, before he died, he transformed the Passover into something new. At his last supper with his disciples, which was a Passover meal (Lk. 22:15), Jesus "took bread, and when he had given thanks, he broke it and said, 'This is my body, which is for you. Do this in remembrance of me.' In the same way also he took the cup, after supper, saying, 'This cup is the new covenant in my blood. Do this, as often as you drink it, in remembrance of me'" (1 Cor. 11:23-25). Just as the Passover served as a perpetual memorial of God delivering his people from Egypt (Ex. 12:14,17), so the Lord's Supper is a perpetual remembrance for Christians of Jesus Christ delivering us from sin.Thus, for Christians, the Lord's Supper has replaced the Passover; the substance has replaced the symbol; the reality has replaced the shadow (Heb. 10:1). Jesus did away with the yearly calendar of sacrifices when he "offered for all time a single sacrifice for sins" (Heb. 10:12). Through God's deliverance, the people of Israel left their bondage in Egypt and sojourned in the wilderness on their way to the promised land of rest. Through's Christ's deliverance, the people of God now leave their bondage to sin (Rom 6:18) and live in the world as sojourners (1 Pet. 2:11) until they reach God's promised, final rest (Heb. 4:6-10).This is our hope: to see our precious Lord Jesus with uncorrupted eyes, and to rejoice in his glorious presence for all eternity. There he is in heaven, "a Lamb standing, as though it had been slain" (Rev. 5:6). Although a Lamb, he is also "the Lion of the tribe of Judah, the Root of David," who "has conquered" (Rev. 5:5). Our hope in him is sure, without any tinge of wavering. He will be victorious over all his enemies. As Paul reminds us, "If God is for us, who can be against us" (Rom. 8:31)?How does seeing Christ in Passover apply to a Christian's daily life? You may remember that one feature of the Passover meal was removing leaven from the house and eating unleavened bread. The reason Moses gives for this instruction is the urgency of their exodus, "because they were thrust out of Egypt and could not wait" (Ex. 12:39). To this reason Paul adds another, lasting one:Cleanse out the old leaven that you may be a new lump, as you really are unleavened. For Christ, our Passover lamb, has been sacrificed. Let us therefore celebrate the festival, not with the old leaven, the leaven of malice and evil, but with the unleavened bread of sincerity and truth (1 Cor. 5:7-8).In the passage's context, Paul is rebuking the Corinthian church for tolerating incestual adultery in the church and not expelling the unrepentant sinner. Now that we are bought with the blood of Christ, we belong to him and ought to be holy as he is holy. The "old leaven" is our old sinful passions and habits, which can work through all our life, spoiling our witness. Throwing out the old leaven represents making a clean break with our old nature and living to God alone. Quoting from the Levitical law, Paul exhorts the Corinthian congregation to "purge the evil person from among you" (1 Cor. 5:13). And purge the evil from your heart, too.Christ has died. Christ has risen. Christ will come again. Christ rose from the dead as the "firstfruits" (1 Cor. 15:20), God's guarantee that those who trust in him will also rise when Christ returns and live with him forever. Because that is certain, we must all consider this question: is there anything in your life that you would be ashamed to do in the presence of a holy God? Now is the time to repent. Those who harden their hearts (like Pharoah) will mourn when Christ returns. Those who repent now will rejoice when Christ returns. Risen Lord Jesus, come quickly!
A proper attitude and heart are required for the child of God to talk to his heavenly Father and to get supplications answered.

by Hohn Cho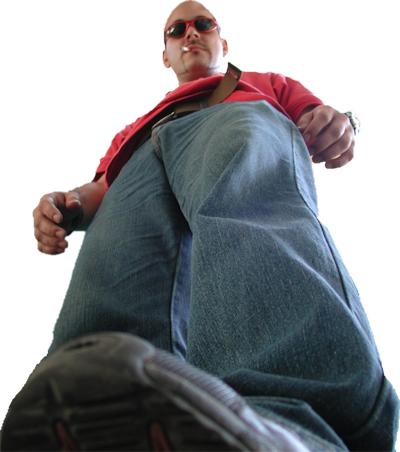 fter 13 years of ministry alongside college-and-career-aged single folks, I've witnessed and counseled and comforted more than my share, perhaps, of dear people who have suffered from the tragedy of sexual and physical abuse. And in a culture that is seemingly degrading by the day, especially sexually, it should not surprise us that we are seeing more and more reports of it, even within the church, sadly. I laid out numerous examples in paragraph 12 of a previous blog post, and since that time we've seen more and more and more examples, including one from earlier this week at Matt Chandler's Village Church.[*] Interestingly, that last article appeared to validate certain concerns that I and others have raised previously about the "Ministry Safe" organization, particularly the dangers associated with possible conflicts of interest and institutional bias.On a brighter note, also earlier this week, the SBC sexual abuse advisory group released its "Caring Well" report. Although I don't agree with everything and continue to be concerned that terms such as "abuse" and "spiritual abuse" are too vague to be helpful, the report has many helpful points, and appears to represent some positive movement. In particular, I appreciated large portions of pages 17-22, which included this sobering view from Rachael Denhollander, "Predators often target faith communities because our mishandling of sexual assault means that churches are one of the safest places for predators to flourish", as well as some reasons why that could be, explained under subheadings such as:Failure to Recognize and Value God's Image in Every PersonFailure in Understanding the Doctrine of SinMisapplication of Confession, Repentance, and Forgiveness of SinConfusion Over Doctrine of the ChurchMisunderstanding that Sexual Abuse is Not Only Sin—But a CrimeMisunderstanding of Church Autonomy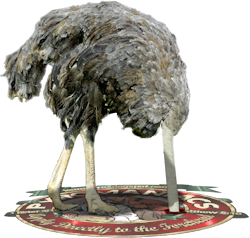 And while of course not every church in the SBC or the United States might be guilty of these theological failures, one needs only to consider the average state of biblical literacy and understanding across American evangelicalism as a whole to realize that the list is probably pretty spot-on. Indeed, having read many dozens if not hundreds of articles and stories on the topic, themes such as "I was pressured to keep this within the church" with little thought to the protection of the governing authorities in Romans 13 and 1 Peter 2, and "my pastor told me I had to forgive" with no regard for genuine repentance in 2 Corinthians 7, are so common as to be nigh-constant.Meanwhile, all of this is happening against the backdrop of a parallel conversation in evangelicalism, specifically the issue of complementarianism vs. egalitarianism relating to women in leadership roles within the church. The secular Washington Post has summarized the recent discussion in a way that links the two issues, and speaking as a staunch complementarian, I agree with that linkage in one important way.Complementarian Churches Ought to be the Safest Places for WomenWhenever we look at human authority structures in the Bible, we see a dynamic between the one in authority and the ones under authority. The ones under authority are to submit to the one in authority—but the one in authority should be trembling under the weight and responsibility that the Word of God places upon those in authority. Some patriarchal Christians might be quick to point out the three verses dealing with the wife's submission to her own husband in Ephesians 5:22-24, but then downplay the next six verses in Ephesians 5:25-30 dealing with the husband's sacrificial (even unto death itself) obligations to his own wife. Parents might be eager for their children to memorize Colossians 3:20, and yet conveniently forget that Colossians 3:21 commands parents not to provoke their children. Bosses might be thrilled that servants are to be subject even to unjust managers with all respect as it says in 1 Peter 2:18, but nevertheless the masters are commanded to treat their servants justly and fairly in Colossians 4:1. Governing authorities might shout "obey" to its citizens per Romans 13:1-2, but woe to those authorities if they fail to approve the good and avenge God's wrath upon the wrongdoers per Romans 13:3-4.And when it comes to the church, the language is arguably the strongest of all. Jesus in Matthew 20:25-28 clearly told the disciples that followers of Christ must not lord it over others the way the rulers of the Gentiles did, but rather that they must be servants, and the one desiring to be first among them must be a slave, following in the example of Jesus Himself, who came not to be served, but to serve. This archetypical example of servant leadership is a radical departure from both the authoritarian leadership styles of the Romans, as well as most concepts of leadership today, whether in the United States generally or even in much of the evangelical church, sadly.One needs only to consider the example of certain high-profile Christian leaders—and in many cases, their sad falls—to see this borne out time and time again. Whether it's the heavy-handed leadership of Mark Driscoll, who charmingly referred to wives as homes for penises, or Doug Phillips, who was disgraced and then sued for the sadly all-too-banal story of grooming and seducing his family's nanny, or Paige Patterson, who in a sermon approved of a 16-year-old girl being referred to as "built" and in another incident told his head of security that he wanted to meet with a rape victim alone so that he could "break her down" (presumably an aggressive cross-examination of her testimony), or James MacDonald, who set up photos of some of his fellow elders' wives to use as target practice, with the ones most troublesome to him apparently designated for higher point values. Based on many reports, in all of these men's organizations, they appeared to demonstrate all of the authority and none of the servanthood—and it showed in their attitudes toward women.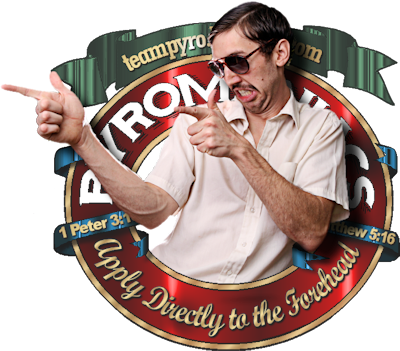 The Scriptures on the nature of leadership in the church don't end there, of course. Elders are to rule well over the local church, as it says in 1 Timothy 5:17, and their very name is essentially interchangeable with the word overseer. And from Hebrews 13:17, we see that congregants are indeed to obey and submit to their elders. But the nature of the rule and oversight that congregants are to follow is the very servant leadership described by Jesus in Matthew 20:25-28 and Mark 10:42-45, and the weight of that is further established by the very same Hebrews 13:17 that talks about submission to the elders—because those elders are going to give an account before God Himself for how they kept watch over the souls God placed under the elders' care.Reinforcing this point, 1 Peter 5:1-4 commands elders to shepherd the flock of God, willingly and not under compulsion or for shameful gain, and explicitly not domineering but as an example, once again bringing to mind Jesus and the servant leader. Indeed, as we search through Scripture for what elders are to do, it sounds like a whole lot of service and precisely the opposite of Lifestyles of the Rich and Famous. Elders are to preach and teach and even rebuke those who contradict sound doctrine, a necessary task, but one that is often arduous and hardly enjoyable, except perhaps for the pugnacious and quarrelsome (who ought to be disqualified from eldership in any event). Elders are to pray, and tend to the sick, and care for the church of God, and shepherd the flock for whom they are accountable before the Lord.Speaking from my own experience as a lay elder, it is a blessed and joyful task, and a deeply fulfilling one, but it is also an enormous amount of work, and I'm truly grateful for treasure laid up in Heaven, because it certainly isn't a source of material profit. On some levels, I believe complementarian leadership in the church would be quite a bit less controversial if the focus were more on the endurance and perseverance needed for the often inconspicuous and sometimes thankless tasks of shepherding and caring for the flock and the least of these, and not at all on the (mostly) American phenomenon of the glamorous and successful "celebrity" Christian preacher.Opening Your Mouth for the MuteAnd as we do shepherd and care for the flock and the least of these, complementarians should remember that yes, 1 Corinthians 14:34 says what it says, and yes, 1 Timothy 2:12 means what it means, and although these might be controversial topics today, the Scriptural words and concepts are not hard to understand—even if they are hard for some to bear. But as we consider the weighty Scriptural call for men to lead the church, we must also remember what that means with respect to the women. I have previously questioned the helpfulness of frequent attempts to apply Proverbs 31:8-9 to the larger "social justice" debate in the US, especially in light of the fact that in our age of social media, just about anyone can have a voice, and in our society of casual wealth that would be unimaginable in the Ancient Near East, just about no one is truly destitute. One obvious example of where Proverbs 31:8-9 would indeed apply are the untold millions of murdered unborn, who truly lack a voice (although they have a heartbeat) and are truly destitute (not only of material wealth, but also of basic human rights).But another example would be right here, where women as a matter of biblical structure are necessarily absent from the plurality of elders, and indeed, they are explicitly called to be silent. In these cases, should we not be vigilant to apply Proverbs 31:8-9, and speak up for their rights and defend their interests? This could of course take many different forms, but in a (largely) peaceful and wealthy society where neither murder nor death are lurking around every corner, should we not be especially watchful and protective, then, in the area of physical and sexual abuse, which sadly runs rampant throughout our society?In a previous article, I mentioned how in 2016, actually reported cases of rapes and sexual assaults numbered nearly 300,000, while domestic violence incidents were over 1,000,000. Underlying those horrifying statistics is the sad reality that only a fraction of each type of crime is reported, and that when one considers the terrible human cost of this suffering as it ripples outward, sometimes compounded down through the third and fourth generation, the direct and indirect impacts of these grievous and sinful crimes are far, far worse than the sterile numbers indicate. So often, Christian men say they would defend Christian women from any physical threat, even with their own lives. I honestly trust this is usually a genuine sentiment, and not mere lip service. And so here is an area that presents a perfect opportunity to live this out.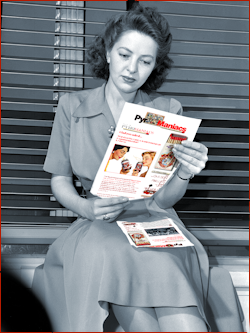 Are you, complementarian man, approachable if someone that you care about has a secret to disclose that she deems to be sensitive, shameful, or even sinful? And what will your response be if she recounts an event of physical or sexual abuse? Remember, complementarian pastor, in our dealings with women, 1 Timothy 5:2 would have us treat older women as mothers and younger women as sisters. So if your own biological mother or sister came to you with such a recounting, what would your first reaction be? I know mine would likely be to strive to mortify my immediate outrage and thirst for vengeance, before offering as much comfort and tangible assistance as I could, including reporting the matter to the governing authorities (which might even be a legal requirement, depending on your jurisdiction) and helping her to seek justice, regardless of who the alleged perpetrator was.Speaking as a lawyer, this does not mean we throw out the idea of due process, of course, nor does it necessarily even mean #BelieveAllWomen in the ideological or political sense of that hashtag. What I'm talking about is more along the lines of bearing your fellow Christian's burden, mourning with those who mourn, and remembering that pastors and elders are neither the governing authorities with respect to crimes, nor the investigating detective, nor the cross-examining lawyer on the case. Proverbs 18:13, 17 would indeed tell us that the accused has his own story to tell, and he should absolutely have the opportunity to tell it. It may be, however, that you, complementarian leader, will not be the one to hear or adjudicate that story.As men, we are sometimes inclined to put ourselves in the shoes of the accused and sympathize with him, even as specific false accusations from the past spring to our mind in a type of confirmation bias. But the reality is that the most credible studies have shown a range of only 2-10% of rape accusations being demonstrated later to be false. If you think without any supporting evidence that those statistics are fake news, well, go ahead and triple that range, sheerly for the sake of argument, and the reality would still be that the great majority of rape accusations are at least somewhat plausible.It grieves me, then, when I hear of cases where the churchman immediately springs to protect the accused rather than the accuser, or pushes cheap grace upon the tangibly wronged, or even worse, tries to cover the crime up via pressure for silence—especially when the accused is a man of influence within the church. But simply because a man is successful or respected in the community, that does not mean he is incapable of horrific sins or crimes. Deep down, I think many of us really do know that, because whenever fathers have daughters, we're typically going to warn them against the ulterior or even dark motives of guys in general, since back when we were single, quite a few of us were those guys.Distinguishing Ourselves from the WorldI hope all of this has been relatively straightforward, because at the risk of sounding naïve, I really don't think it should be especially controversial to us as Bible-believing Christians. I also believe that a proper complementarianism that cherishes and treasures and looks out for the rights and interests of women can be an amazing way to distinguish ourselves from the secular world. Part of this will be in the area of attitude. It would be perverse, after all, for a man's heart attitude toward the biblical structure of complementarianism to be, "Yeah, we get to keep those wimminfolk down!" And may I humbly submit that in light of our fallen, sinful nature and the inevitable stumbling blocks relating to pride for those in leadership, perhaps we could even use a bit less, "Now let's go forth boldly as MEN and go do a bunch of manlike leader-man things," and a bit more time in earnest on-our-knees prayer for the weight of this responsibility and what it might truly mean for those under our spiritual care.By the way, I am indeed aware that we live in a gender-confused society, and yes, I still stand by what I just said, because first, it should not require a macho caricature of biblical masculinity to show a contrast with the world, and second, no matter what the world might look like, biblically we are all still called to humility and servanthood and sacrifice all through Scripture (Philippians 2:3-4 being one of the most obvious and clear, and one of my absolute favorites). In the face of a Roman Empire full of sexual immorality and confusion, Christian men led, and the Gospel spread, by standing for the truth via a willingness to suffer and even die under persecution, and not by becoming political culture warriors. And on that note, I'd much rather see one tangible and sacrificial act of biblical manhood, than a hundred tweets full of empty words or even worse, chest-pounding bravado about it.In the secular world, we see an increasingly pornified culture where women are objectified and commodified and degraded and pressured to indulge in every form of perversion, existing right alongside fourth-wave feminism and the #MeToo movement and all of their supposed attempts to empower women and eliminate gender differences. The contradictions and confusion inherent in these worldviews that lack an ultimate purpose like pursuing Jesus Christ and an objective anchor like the Word of God are patently obvious, especially when we see so much subjectivity that half of the feminists seem to glorify porn while the other half seem to reject it.Meanwhile, as I've said in prior comments, everywhere we look, women seem to lose out whenever they're stacked against any other identity or interest group, such as ethnicity, national origin and immigration, Islam, or more recently transgenderism. Even in an area that would seem like a slam-dunk such as female genital mutilation, a barbaric and cruel practice with zero medical and health benefits, this society simply is not standing up for women like it could and should.It must not be this way in Christianity. What an opportunity we have to demonstrate a church culture that cherishes, values, and protects women, because the Bible commands us to cherish, value, and protect women. That is my prayer for the church universal, and that is how I would strive to serve any church where I might have the immense and weighty privilege to help as a servant leader, including my own beloved local church. And that is my prayer for your church as well, dear reader.

[*] In 2015, Chandler and his elders at the Village Church also received criticism for their treatment of another woman, Karen Hinkley, a former missionary whose then-husband had admitted to possession of child pornography as part of a long-standing indulgence in pedophilic desires. The Village Church's church discipline of Hinkley and subsequent apology to her have been widely reported, including here (with paywall) and here (without paywall, although from a secular publisher that has been hostile previously to biblical Christianity, so read with discernment).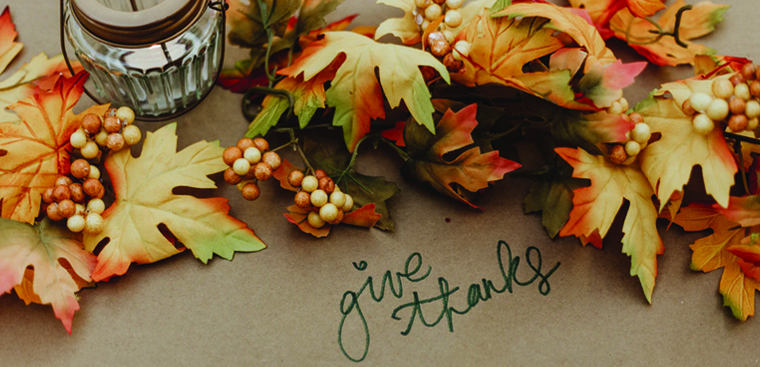 This Thanksgiving season we face several harsh realities—the ongoing election debacle, our biased media, civil unrest, indefinite restrictions as a result of COVID-19—I could go on and on.As a result, many of the conversations around the Thanksgiving table this year will be similar to that of Statler and Waldorf. These were the two old guys on the Muppet Show. They would sit up in the balcony and just complain about everything in the show. In their cantankerous tone, these two would feed off of one another:"Well, he wasn't funny.""No, he wasn't!"This Thanksgiving, for at least one day, instead of griping and complaining, spend the day thanking God. We have so much to be thankful for and many of these blessings we take for granted every day. Thank the Lord for His mercy, His grace, good health, a warm house, a full closet, a soft bed, a packed freezer, a loving family, a good friend, a free country, an alert mind, a dependable job, and so much more. Even if some of those blessings do not describe your current situation, some of them surely do.Most of all, be sure to give thanks for our wonderful Saviour.Thanks be unto God for his unspeakable gift.—2 Corinthians 9:15Through His atoning death on the cross, Jesus has graciously provided us with the forgiveness of sin, the hope of eternal life, and an ultimate purpose for living every day.Ingratitude is easy, that is what is in our sinful heart.Because that, when they knew God, they glorified him not as God, neither were thankful.—Romans 1:21Through Christ, God has transformed our heart. Giving thanks to God is only proper response to His love, mercy and grace.I believe of all the Christian virtues, thankfulness is one of the most important! In fact, thankfulness is a part of God's will for your life.In every thing give thanks: for this is the will of God in Christ Jesus concerning you.—1 Thessalonians 5:18But this virtue of thankfulness has to be cultivated. This takes work, energy, and intentionality.So this Thanksgiving, let's flip the script. Instead of long discussions about political differences which are sure to end in a screaming contest, aim to turn all of our conversations on how thankful we are to the Lord. For all that He has done for us.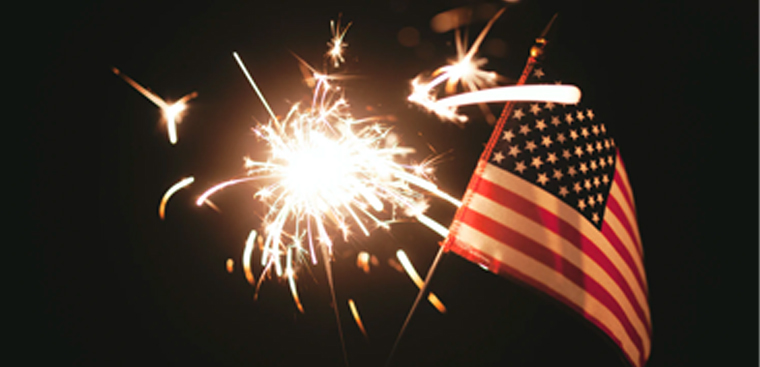 As a private citizen of the United States of America, I still believe that:A majority of Americans are God-respecting and freedom-loving people.Freedom isn't free, and that we owe a great debt to those who died under the banner of our flag so we can live with the liberties we enjoy—"we kneel before God and stand for the flag."Our police officers as a whole are honorable public servants who put their lives on the line daily for our safety.Any injustice must be addressed, but an injustice cannot be corrected by another injustice—"an injustice anywhere is an injustice everywhere."There are moral absolutes that cannot be changed by man.Individual soul liberty means that we are all free to believe as we choose and that we cannot force faith or our opinion on someone else.We have a right to peaceably assemble, however my right to protest stops where your nose and property begin.All individuals have the right to defend themselves and their personal belongings.When you leave God out of society, there will be those who try to take His place through government; and become judge and executioner of all who express any thought or belief different from theirs.When you put yourself in the place of God, you become the final authority in finding fault and canceling people (or your country) altogether over their faults (and by the way, we all have sinned).People who do not understand grace and forgiveness seek vengeance instead of justice.America is the greatest country on the face of the earth and our ideals of life (which begins at conception), liberty, and the pursuit of happiness are timeless and priceless.Our country does not need to be torn down; it needs to be healed.If you tear down and destroy your free country in the name of redeeming it, you will not replace it with true liberty and justice, but with tyranny and the failed experiments of history such as socialism, Marxism, and communism.It is wise to look at a candidate's platform of beliefs over personality, and as much as possible vote your salt and light values.The need of the hour is a personal return to God, compassion, common decency, and respect for others.The crown jewel of America Is FREEDOM! Our founding fathers understood that tyranny (the desire to rule over and control others) is inherent in the heart of sinful man, and developed checks and balances to limit government control over our citizens.The ultimate hate speech is when someone tries to silence another over a difference of opinion. I'm simply a fellow citizen saved by the grace of God who has chosen to embrace an understanding of human nature, God-given rights, and personal responsibility that tends toward a vision of a brighter future for us all.God bless you, and may God bless the United States of America!For we wrestle not against flesh and blood, but against principalities, against powers, against the rulers of the darkness of this world, against spiritual wickedness in high places.—Ephesians 6:12If my people, which are called by my name, shall humble themselves, and pray, and seek my face, and turn from their wicked ways; then will I hear from heaven, and will forgive their sin, and will heal their land.—2 Chronicles 7:14
Without faith it is impossible to please Him… —Hebrews 11:6Faith in active opposition to common sense is mistaken enthusiasm and narrow-mindedness, and common sense in opposition to faith demonstrates a mistaken reliance on reason as the basis for truth. The life of faith brings the two of these into the proper relationship. Common sense and faith are as different…

Bro. Rick Kelley baptized Brandon Schacher at Matapang Beach at our back to back service last month. FBC went down to Sis. Frances' family beach property by the Holiday Resort in Tumon to enjoy fellowship, food, and a devotion by Pastor Jay Aarseth.  
"The life that Jesus lived, the Christian life, is characterized by truth, and love, and righteousness. And prayer is the perfect example and expression of all three of these. Love is prayers motive, truth is its expression, and righteousness is its goal." ~ Ray C. SteadmanIt is by the grace of God alone that we have been given such a sublime gift as prayer. In the words of Dr. William Evans, "The Christian life cannot be sustained without it; it is the Christian's vital breath." This provision is even more valuable to us than water. One cannot enter the Kingdom of Heaven with water, but through a man's humble supplication to Jesus Christ is eternal life granted him. Therefore it would be wise to understand how the originator of prayer has ordained its use. Our Holy God has ordained a distinct way that His children must approach Him in prayer. His infallible and wholly inspired Word gives us clear commandments on exactly how we are to pray. The Bible teaches that there are at least four essential elements of prayer. That these four things in particular militate against all other forms of prayer found in the world is clear by their nature and inimitability. In this essay I will expound on the essentials of prayer, and conclude by illustrating their value in man's relationship to the holy, triune God. In The Name Of Jesus Christ John 14:13-14 - "And whatsoever ye shall ask in my name, that will I do, that the Father may be glorified in the Son. If ye shall ask any thing in my name, I will do it."This instruction from Jesus Christ gives us the knowledge of the proper way to pray, and differentiates our prayers to God from the prayers of those in other (false) religions. The phrase "...in my name" means that where there is no other name whereby a man can be saved (Acts 4:12), neither is there another name in which a Christian can pray. This also tells us of the personal nature of prayer intended for man by the perfect love of God. As compared to the prayers to the impersonal deities and idols of false religion, the Christian's prayer is based on an ever-deepening relationship with the triune God. I have encountered Him in my own prayer life, and can give personal testimony to the importance and dependence upon that wonderful relationship with Jesus Christ; with God.Of John 14:13-14, David Guzik writes, "this signifies both an endorsement (like a check) and a limitation (requests must be in accordance with the character of the name). We are coming to God in Jesus' name, not in our own." That we are coming in Jesus' name and not our own means we are to actively seek the will of God over our own desire. Not only does this verse tell us that we must pray in the name of Jesus Christ, but that in knowing Jesus, we have at least an inclination of His will, which should affect what we are praying for, and how we pray. The phrase "in my name" can only mean one thing: Agreement with and adherence to God's will. That is because the following phrase, "I will do it," must be taken to mean that God will do only what is in His nature. Being that God's nature is holy and absolutely perfect in every moral attribute, we can only ask Him to do for us what is in agreement with His nature. John14:13-14 are implicit with the truth that praying in Jesus' name is intrinsically linked to the will of God. According To The Will Of God 1 John 5:14-15 - "And this is the confidence that we have in him, that, if we ask any thing according to his will, he heareth us. And if we know that he hear us, whatsoever we ask, we know that we have the petitions that we desired of him."The word "confidence" in this passage has also been rendered boldness, openly, plainly (and other variants thereof) throughout the New Testament. Therefore, our confidence, which is not of ourselves but is "in him," is that whatever we ask in accordance to His will shall be heard by Him. It is important to note that it is first stated here that our boldness or confidence is that we have been heard. This implies that the fact that our prayers to God our heard is enough to give us confidence! That alone is wonderful news to the believer, and should settle many matters of personal doubt we sometimes experience when coming to the Lord in prayer. The phrase "And if we know that he hear us," uses the condition "if", which is to say that, "if we have asked of Him according to His will," which we have. Here the apostle John is restating the obvious, probably for emphasis, because in the verse prior to this he has propositioned that we already have confidence or boldness in the fact that we asked something of God according to the will of God. Thus, whatever we ask, we know that not only does He hear us, but we have His petitioning on our behalf with God the Father. According to Ray C. Steadman, "Prayer is not a means by which we get God to do our will, Prayer is a means of obtaining the will of God, and is limited always by the will and purpose of God. If we pray outside of the purpose then there is no guarantee that our prayer will be heard." Prayer in Jesus name, and according to God's will, must be accompanied by a third essential element: belief. Belief In Prayer Mark 11:24 - "Therefore I say unto you, What things soever ye desire, when ye pray, believe that ye receive them, and ye shall have them."In the life of the Christian, prayer is preceded by belief. This is evident in that we must believe in order to be saved (Romans 10:9). As we come to believe, we know to whom we are confessing to and believing in, and we ascend to this through our prayer. Being witnesses to the love of God we believe; we are motivated by the truth, and given to prayer knowing full well that the end of prayer is to bring glory to a righteous God. In 1 John 5:10 we read, "He that believeth on the Son of God hath the witness in himself: he that believeth not God hath made him a liar; because he believeth not the record that God gave of his Son." We must believe, for to not believe is a sin! (See also Hebrews 3:12). Indeed, belief is so essential a part of prayer that the prayers of a man with a doubtful heart are hindered. The verse in Mark 11:24 says, "...when ye pray, believe..." Jesus Christ uttered this the day following His cleansing of the temple in Jerusalem. In Mark 11:17 He says, "Is it not written, My house shall be called of all nations the house of prayer? but ye have made it a den of thieves." Is it not striking that the day after the cleansing of the temple, and Christ referring to the temple as a "house of prayer," He gives the apostles a strong admonition to believe in order to have their prayers heard? Jesus was setting them up for a time to come that He foreknew he would not be with them physically, in person. His temple would be in each person's body, in each personal "house of prayer," and belief in Him would be more vital than ever for them to reap the freedom that is given to one who seeks to bring glory to God through his prayers. And no other prayer could accomplish that but one that is done in the name of Christ, according to His will, with a believing heart, and as we shall see next, with perseverance. Perseverance In Prayer Luke 11:5-10 - "And he said unto them, Which of you shall have a friend, and shall go unto him at midnight, and say unto him, Friend, lend me three loaves; For a friend of mine in his journey is come to me, and I have nothing to set before him? And he from within shall answer and say, Trouble me not: the door is now shut, and my children are with me in bed; I cannot rise and give thee. I say unto you, Though he will not rise and give him, because he is his friend, yet because of his importunity he will rise and give him as many as he needeth. And I say unto you, Ask, and it shall be given you; seek, and ye shall find; knock, and it shall be opened unto you. For every one that asketh receiveth; and he that seeketh findeth; and to him that knocketh it shall be opened."After teaching His disciples how to pray (Luke 11:1-4), Jesus then continues with a parable that illustrated the necessity of perseverance in prayer. This parable, seen in conjunction with another portion of the book of Luke (The Parable of the Unjust Judge, Luke 18:1-8), fully substantiates the point that Jesus was making: the tenacious prayer of the believer will, without fear or doubt, be answered. In light of the facts about prayer that I have expounded on thus far, it is clear that Jesus did not mean simply that anyone who prays fervently gets what they want. Again, the prayer in Jesus' name, following the will of God in relation to His character and His revelation, from a heart that believes, is the prayer that is heard and answered. This excludes all other forms of prayer, such as that which uses beads, idols, the intercession of the dead, or other demonic devices. The perseverance that is implicit in these parables does not mean repetitive. From the parable of the importunate friend, we find the word "importunity" in verse 8. In the original language of the New Testament, this word actually means "shamelessness." The implication in the context surrounding that word is shameless perseverance. Vines Complete Expository Dictionary illustrates, "If shameless persistence can obtain a boon from a neighbor, then certainly earnest prayer will receive our Father's answer." Therefore it is not simply tenacity or continuation that must accompany belief in prayer, but child-like earnest and humility as well. Hindrances and Helps In Prayer It would be reasonable at this point to mention both the hindrances and helps to prayer. To paraphrase Dr. William Evans, some of the hindrances are as follows: Indulgence in known sin, willful disobedience to God, selfishness, resentfulness and blame, faithlessness and idolatry. Some of the essentials to prevailing in prayer are sincerity, simplicity, earnestness, persistence, faithfulness, unison with others, certainty, effort and with fasting. Each of these deserves at least a paragraph unto itself, however to keep to the nature and flow of this essay I will astutely conclude this section by saying that the Word of God is not short on its lists of hindrances and helps to prayer. It is brimming with examples, parables, illustrations and commandments that are integral to the prayer-life of the believer. Conclusion There is so much to be said on the subject of prayer that choosing what I have felt to be its fundamentals seems to be injurious to prayer's myriad of aspects. Prayer is made mighty in its meekness and humility by the power of God, who is faithful to the repentant believer. It is this vessel of prayer which brings us closer to God. In my own limited experience, irregular or insincere prayer can quickly degenerate every aspect of my relationship with God. I recall the many ups and downs I've had along the way, and in reciprocity to that line is the degree of nearness to God that I was cultivating at the time. I recall the many times when God Himself has told me, "Aaron, now is the time to pray." It is in those moments that I have wanted to be the most obedient, falling to my knees, and either praying, or just listening. God is gracious and longsuffering towards His children, and I praise Him for that because my prayer life has been everything but perfect. In His continuous sanctification of the saints, His love is made manifest in our response to Him in prayer. James writes in his epistle, "The effectual fervent prayer of a righteous man availeth much" (James 5:15b). I will conclude by saying that the four essentials of prayer as discussed in this essay are succinctly stated by James in his use of the words "effectual" and "fervent." Thusly, the good and perfect will of God prevails.Able to write to you by the grace of God,Aaron EveringhamRomans 12:1,2 Aaron Everingham and his wife Brittany live in Edmonton, Canada, and by the loving grace of God they were saved through the ministry of an Independent Fundamental Baptist Church in June of 2007. He is currently preparing for a life of serving the Lord as a pastor of a local New Testament Baptist Church. For more articles like this one please visit his blog at Aharown Qadowsh.
"Remove not the ancient landmark which thy fathers have set."   I've read that lots of times but this morning the verse speaks to me.   In the past I've read the verse and thought about the landmarks that divided property.   Of course it would be wrong for a person to arbitrarily move the property line, stealing [...]

Authorities in the former Soviet republic of Tajikistan have begun destroying and banning Protestant churches, forcing an increasing number of Christians to meet and worship "underground" missionaries said Wednesday, October 15.

A tense calm returned to a village in Indonesia's Central Maluku province, where angry Muslims torched churches, dozens of homes and other properties after a Christian teacher allegedly made comments insulting Islam, rights investigators said Wednesday, December 17.

The Shield of Faith is our protection from Satan. But to use it properly, we must know what it is. Find out here.

We have collected the funds for the property that was sold north of town. We will be  be receiving a letter of Abatement from the City Manager which will enable us to receive some help in dismantling the building that ws destroyed by fire nest to the church parking lot. Dates to remember: Sunday, September 7 - Grandparents Day Sunday, September [...]