Ichnofossil data challenge Hydroplate Theory's credibility—a theory purporting to explain the global stratigraphic record and its paleontological constituents.

The US has experienced a boost in the use of 'safe haven baby boxes'. Known as 'baby boxes' for babies to be anonymously dropped off for adoption. More than 12 states have passed laws permitting their use in the US. Baby boxes have been promoted by certain sections of the pro-life movement in the US, […]The post Safe Haven Baby Boxes are Saving More Babies From Abortion, Infanticide appeared first on LifeNews.com.

Head of Jewish lobby calls sale of items 'an abhorrence'; collection includes personal items belonging to Nazi leader Adolf Hitler and his partner Eva Braun
JOHNSON CITY, TN – IMC Concerts President, Landon Beene is please to share the exciting news that the 2023 Gospel Music Celebration Hawaii Cruise is no longer restricted by required vaccinations. This news comes as Norwegian Cruise Line announced on August 8, that starting in September, the Cruise Line will end its vaccine requirement for Read More

Data suggests that, when their attendance drops, these nominal Christians become hyper-individualistic, devoted to law and order, cynical about systems, and distrustful of others.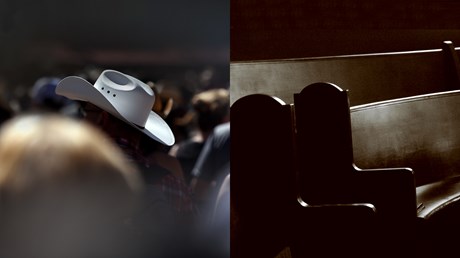 What happens to American politics and culture when white Southerners in the Bible Belt quit attending church? What religious views do they adopt? How do they vote? And will the mass exodus from church that already seems to be occurring in the South make the country less politically polarized—or more?These questions are particularly relevant this summer because of two major news developments: the sex abuse crisis in the Southern Baptist Convention and the reversal of Roe v. Wade, which led to state restrictions that made abortion almost completely illegal the South and Midwest.Twenty years ago, revelations of the Catholic church's sex abuse crisis accelerated a massive exodus of white northeastern Catholics that was already well underway, and it contributed to a secularization of New England culture and politics. A region that up until the late 20th century had some of the nation's strictest policies on abortion and divorce became a leader in expanding abortion access and legalizing same-sex marriage.The same phenomenon occurred more recently in Ireland, in the wake of that country's clerical sex abuse crisis. A nation that had some of the highest church attendance rates and strictest abortion and marriage policies in Europe legalized both abortion and same-sex marriage, even as church attendance rates plummeted.It might be easy to imagine, then, that something similar could occur in the southern Bible Belt. As in New England immediately before news of the Catholic church's sex abuse crisis broke, church attendance rates in the South were already falling before the SBC crisis was fully publicized.Already, 30 percent of Southern Baptists "seldom" or "never" attend church, ...Continue reading...
Biden Is Using Taxpayer Dollars to Fund Ballot Harvesting and Drop BoxesBiden Is Using Taxpayer Dollars to Fund Ballot Harvesting and Drop BoxesBiden Is Using Taxpayer Dollars to Fund Ballot Harvesting and Drop BoxesBiden Is Using Taxpayer Dollars to Fund Ballot Harvesting and Drop BoxesBiden Is ...

Organizers of the Lambeth Conference revised a draft statement calling same-sex marriage "not permissible" after pushback.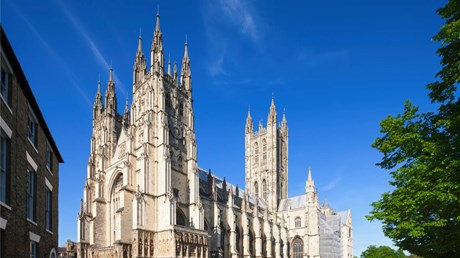 To organizers of the Anglican Communion's Lambeth Conference, the global body has come to a point where it has to agree to disagree on same-sex marriage.Ahead of the once-a-decade gathering, organizers scrapped a statement that would have reaffirmed the conference's historic stance against same-sex marriage.The proposed statement on human dignity—one of many declarations, or "calls," that will go before the 650 bishops for approval—received pushback from LGBT-affirming leaders in the global body, including Episcopal clergy. The dramatically revised statement now recognizes Anglicans' "deep disagreement" on LGBT issues instead.It says that "many Provinces continue to affirm that same gender marriage is not permissible" and "other Provinces have blessed and welcomed same sex union/marriage after careful theological reflection and a process of reception." It also reiterates how Lambeth's 1998 resolution advised against legitimizing or blessing same-sex unions."We have listened carefully and prayerfully to what bishops and many others have said in response to the draft Calls, especially that on Human Dignity," said Bishop Tim Thornton, the bishop overseeing the calls subgroup. "Archbishop Justin [Welby] has invited the bishops of the Anglican Communion to come together as a family to listen, pray and discern—sometimes across deeply held differences."The Anglican Communion includes an estimated 85 million members spread across 41 provinces, including The Episcopal Church in the United States.Bishop of Los Angeles John Harvey Taylor was among the critics of the original call, as were clergy in Wales, who voted last ...Continue reading...
The Christian legal advocates with Alliance Defending Freedom are now working in over a hundred countries.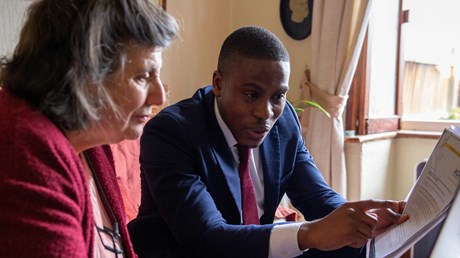 Religious liberty won a victory this month in the United Kingdom.Prosecutors there dropped charges against 76-year-old Rosa Lalor, who was arrested in 2021 for praying silently outside an abortion clinic. A police officer said Lalor, though socially distanced, masked, and outside, was protesting and didn't have a "reasonable excuse" to be outdoors during COVID-19 restrictions. She was put in a police car and fined for violating public health measures.But the British grandmother only had her penalty dismissed after a yearlong legal battle in which Lalor was backed by the religious freedom advocacy group Alliance Defending Freedom International (ADFI)."The right to express faith in a public space, including silent prayer, is a fundamental right protected in both domestic and international law," said ADF UK legal counsel Jeremiah Igunnubole. "Whether under coronavirus regulations or any other law, it is the duty of police to uphold, rather than erode, the rights and freedoms of women like Rosa."Lalor's case isn't an isolated incident. Though Alliance Defending Freedom (ADF) has drawn more publicity for bringing religious liberty cases to the US Supreme Court , its international arm has won more than 1,500 cases in 104 countries since 2010.Following its first decade of work in the US, ADF began receiving requests for help on international violations of religious liberty."We simply did not, at that time, have the network and the resources to deal with all these complaints because we were very US-focused in our advocacy," said Lorcan Price, European legal counsel for ADFI. "There was a sense that something had to be done about that. Particularly the whole ...Continue reading...
On Monday, Israel's Ministry of Health announced that starting on Friday, May 20, passengers traveling to Israel through Tel Aviv's Ben Gurion airport will no longer be required to take a PCR test or undergo mandatory isolation upon their arrival.

The Biden administration's attempt to usurp Congress's public health authority by rewriting international law may have just encountered an untimely grave. The Biden administration submitted a number of amendments for consideration at the World Health Assembly which would bolster the World Health Organization (WHO) Director General's pandemic authority without the consent of member states. The World Health Assembly is the WHO's decision-making body and is meeting in Geneva this week, but "the most interesting thing that happened did not happen at the assembly itself," said Michael Alexander, co-chair of the Law and Activism Committee of the World Council for Health."A first-year law student in the U.K." objected to the amendments, Alexander explained on "Washington Watch." He "asked the courts to review these amendments, and the court rejected him summarily. So he appealed. And then he got a letter from the government that said 12 of 13 international health regulation amendments have been taken off the table and will not be addressed at this Assembly, at least at this time."It's unclear how or why the amendments were tabled. It seems they were considered by a working group comprised of member states, but the group is "not transparent," Alexander said. "We don't know who's on it and who's saying what," or even how many nations are members—although there are rumors that Brazil and Russia opposed the amendments.It's also unclear whether their tabling was permanent. We also "don't know how the approval process works. … The 12 amendments are off the table right now," Alexander continued, but "maybe … they'll come back on in a day or two, and they'll be approved in some way that is not transparent to us. So we have good news for the moment, [but] we have to keep an eye on what's happening there."What is clear is that the Biden administration is unable to advance its public health agenda without these amendments. "The United States clearly didn't play a role" in tabling the amendments, Alexander said.But what is the Biden administration's agenda at the World Health Assembly? They would add duties to states like, "The State Party shall accept or reject such an offer of assistance within 48 hours and, in the case of rejection of such an offer, shall provide to WHO its rationale for the rejection, which WHO shall share with other States Parties."They propose changing "State Party within whose territory the public health emergency of international concern has occurred" to "relevant State Parties," which is undefined. They propose to delete language such as "taking into account the views of the State Party concerned" and "WHO shall consult with and attempt to obtain verification from the State Party in whose territory" the public health emergency occurred.The changes largely tend either to decrease the sovereignty of a state, increase the rights of other states to meddle in its affairs, and increase the power of WHO officials. In a letter to President Biden, Senators Steve Daines (R-Mont.) and Tom Cotton (R-Ark.) complained the amendments would "grant unilateral authority to declare public health emergencies of international or regional concern to the WHO's Director General and Regional Directors, respectively. This would be an alarming transfer of U.S. sovereignty to an unelected U.N. bureaucrat." Leftist outfits like Snopes and The Washington Post have taken great pains to dispel "conspiracy theories" about this year's World Health Assembly, which "is usually considered a dry, technocratic event," but they achieve nothing more than missing the main point. The very trouble they take to defend the Biden administration's amendments demonstrate something more is going on.The concluding notes of the COVID-19 pandemic didn't satisfy the Biden administration. Their efforts to chase down increasingly unrealistic objectives with increasingly onerous mandates ended with the virus mostly burning itself out, even while the administration was still arrayed on the losing side of multiple legal battles. Pharmaceutical companies, public health agencies, and administration officials all suffered precipitous drops in credibility. It seems that the administration has finally admitted to itself what most of the country already knew—the executive branch lacks the power to unilaterally impose its desired draconian response to a public health emergency under current U.S. law.But instead of concluding that extreme public health responses were out of bounds, the administration has tried to steal a run on the American people. The Biden administration's proposed amendments to the World Health Assembly's international health regulations seem calculated to force a nation's hand on public health matters, if a global cadre can agree on the measures they should take. If the amendments were ratified, an administration could defend extreme measures during the next pandemic by protesting that they simply had to take certain actions because of international consensus.As problematic as such surrender of sovereignty would be under any circumstances, it is even more concerning given the WHO's pathetic response to COVID-19. "This is the same organization that parroted the narrative from the Chinese Communist Party throughout the COVID pandemic," said FRC President Tony Perkins. First they said, "it's not human-to-human transmission. And then they sat on [data] for so long. And they failed really at every turn, even so much that the previous administration withdrew the United States from the World Health Organization." Alexander agreed that the WHO was "a captured organization," dependent on giant pharmaceutical companies and rich donors. "This is not an independent, neutral bureaucratic organization, … not an organization that is looking to the common good of its members."In his opening address on Sunday, WHO's Director-General Tedros Adhanom Ghebreyesus asserted that the pandemic is "most certainly not over." Alexander warned Ghebreyesus is "China's man," a former Marxist warlord in Ethiopia who obtained his position "with the lobbying of the Chinese." Is that really who we want running public health here in America?
On Monday, Israel's Ministry of Health announced that starting on Friday, May 20, passengers traveling to Israel through Tel Aviv's Ben Gurion airport will no longer be required to take a PCR test or undergo mandatory isolation upon their arrival.

Baptism tallies, though, are beginning to recover from 2020's pandemic plunge.
WASHINGTON D.C. – Late Monday night, Politico's leaked early draft of the Supreme Court's vote to potentially overturn Roe v. Wade sent shock waves across the nation. Some corporations like Starbucks and Lyft rushed to make public statements on the matter while other major businesses such as Disney and Walmart have been largely silent.Amazon announced, in response to the leaked document, that it will pay employees up to $4,000 annually to travel for out-of-state abortions. Since Amazon is the second-largest U.S. private employer, their decision to fund abortion travel has sparked debate. Yelp, Uber, and Citigroup also promised to help their staff bypass newly established pro-life legislation in Republican states by covering abortion travel expenses. These corporate decisions have been met with strong disapproval from conservative employees and consumers.Last month, dozens of House Republicans demanded the chamber drop Citigroup as their credit card provider. All 435 members of the House are issued Citibank credit cards to cover travel expenses, office supplies, and other goods as part of the company's exclusive partnership with Congress. However, after the banking corporation committed to covering workers' abortion-related costs, many conservative legislators no longer want to be associated with Citibank.Representative Mike Johnson (R-La.) along with 44 Republican colleagues wrote a letter to the House's chief administrative officer, who oversees logistics such as the issuing of credit cards.
In the last seven days, an impressive number of Republican states have raced to send pro-life legislation over the finish line. Of course, the backdrop to these gains is the U.S. Supreme Court's decision on Mississippi's abortion law (expected in June) that could potentially overturn Roe v. Wade. Thanks to the bold leaders in Arizona, Oklahoma, Florida, and Kentucky, we're witnessing a cultural shift that will have generational impact—regardless of what the justices decide.Arizona's Governor Takes Major Stride in Protecting the UnbornOn March 30, Arizona's Governor Doug Ducey (R) signed a bill that criminalizes abortion after 15 weeks of pregnancy. This bill, sponsored by state Senator Nancy Barto (R), also prohibits the prosecution of women who undergo an abortion.Abortion businesses that breach this law, however, could face felony charges and lose their medical licenses. Physicians can carry out abortions past the 15-week mark only during medical emergencies. The bill does not allow exceptions for instances of sexual abuse.In a letter, the Republican governor wrote, "In Arizona, we know there is immeasurable value in every life—including preborn life. I believe it is each state's responsibility to protect them."In 2020, the Arizona Department of Health Services reported that 13,186 abortions were carried out in the state. Recent data reveals that 636 were after 15 weeks of pregnancy.Conservatives consider Senate Bill 1164 a victory for the unborn. However, abortion business advocates have condemned the legislation as part of a long-term effort to make abortion illegal in Arizona.
In March of last year, a Gallup poll revealed that for the first time in America's history, church membership had fallen below a majority. Survey data shows that since the 1970s, "Americans [who] said they belonged to a church, synagogue or mosque" has been dropping steadily, from around 70 percent in 1975 to 47 percent today.This data fits with the experiences of many believers who have adult children, siblings, parents, or friends who were once churchgoers but have now fallen away and are living a fully secular life apart from God. For followers of Christ, it can be a gut-wrenching and painful experience to watch a loved one publicly turn away from their faith or renounce what we believe is the ultimate source of truth, human fulfillment, and flourishing on earth.But we also know that life is full of suffering and disappointment. The trials of earthly life can feel overwhelming for everyone, believers included. It's safe to say that we have all had moments in our lives when we have doubted God's existence, or at least doubted His goodness or questioned His wisdom. We also know the powerful allure that the world offers us in its material things, sinful pleasures, and idolatrous philosophies that draw us away from God. Therefore, we must have empathy for those in our spheres who struggle with doubt. We also must think biblically about those who profess to no longer believe. After all, if it weren't for God's grace, none of us would have any faith at all (Eph. 2:8-10).When we first learn about a loved one turning away from the Christian life, it can be tempting to react quickly and strongly, confronting the person with theological, intellectual, and what may seem to us commonsense reasons for why they are making the wrong decision. But as experience will tell us, this rarely works and often only increases tension and resentment. Instead, our ardent desire for our loved one to return to the faith must be seasoned with patience, patience, and more patience.As we move forward in the hope that God will draw our loved one back to Himself in a manner according to His will and in His own good time, here are a few suggestions on ways we can reflect Christ's love to our struggling loved ones.1. Focus On the Relationship First Instead of focusing on your loved one's lack of faith, make a sincere, directed effort toward building your relationship with them on a human level. In your conversations, focus on discussing day to day activities, such as jobs, children, family matters, illnesses, shared interests, and the like. When possible, make a concerted effort to be there for your loved one at a moment's notice, whether it be if they are sick and need errands to be run, need a last-minute babysitter, or just need someone to talk to during a time of difficulty. If faith-related topics come up, seek to listen well, ask good questions, and don't try to win an argument.In this way, you will build trust with your loved one, showing them that you care for their whole person no matter what their faith status is and no matter what season of life they are in.2. Be VulnerableBeing able to relate to your loved one even when they have abandoned the faith that you hold so dear is extremely important. The best way to do this is to let your guard down in your conversations with them and be as vulnerable as possible. If they bring up faith-related questions and show an interest in discussing them, share your own faith journey story from the very beginning without omitting any embarrassing details. Share any struggles you have had over the years in your relationship with Christ and the theological questions and Scripture passages that you continually wrestle with. Share your personal faults, weaknesses, and familial wounds and how they have affected your faith journey.The more you share about your own personal struggles as a believer and the more honest and vulnerable you are, the more likely it is that your doubting loved one will make a connection with something you say—however small of a detail it may be—and be able to relate it to their own experience. Who knows—some seemingly insignificant anecdote you share may just be the mustard seed that plants itself in your loved one's soul that will one day become a beautiful tree of renewed faith.3. Share Life's BeautyAs believers, we know that everything that is beautiful on earth is ultimately a reflection of God. This underscores the importance of talking with your loved one about the beautiful things in your life that you are passionate about. Discuss the ins and outs of the novel or biography you are currently reading. Share why you loved a particular movie or TV show that was excellently acted and produced and describe how it edified your soul. Illustrate how the latest concert you attended electrified you. When your loved one shares their own experiences and passions, listen attentively and connect with them over shared interests.By keeping your discussions focused on passions and hobbies, the arts, and the multitude of other beautiful things that fill the earth, you can connect with your loved one in a deep yet unthreatening way that does not directly touch on faith. Even so, your conversation still has the potential to nudge your loved one a little closer to the Creator of all that is beautiful.4. Live Your Life as a WitnessAs previously mentioned, directly confronting your loved one about their doubts regarding faith is generally not advisable, but that doesn't mean you can't be an active witness of faith to them. How? By living a life of virtue fueled by your faith, which will be difficult for your loved one to ignore.There are few things on earth more beautiful than a believer living an authentically free life to the fullest, being a visible sign of God's presence on earth by living out the virtues of faith, hope, and charity. Christians like this have a palpable sense of joy and peace that radiates from their soul, and which anyone, believer or not, can't help but notice. Give your loved one the freedom to recommit to the faith through the witness of your own life.5. Fast and PrayThere is a storied tradition throughout the entirety of Scripture on the importance and effectiveness of fasting for a particular intention. When we combine this with prayer, it is a potent means of calling on the Lord for the conversion of a loved one. As Christ Himself said, "Therefore I tell you, whatever you ask in prayer, believe that you receive it, and you will" (Mark 11:24). Here are a few themes we can meditate on as we pray for our loved ones to return to the fold of faith.Hope. Who can forget the incredible true story of Saint Augustine and the faith of his mother Monica? The early life of the man who many consider to be the greatest early church father was marked by sin and a rejection of the Christianity that his mother Monica tried to instill in him as a child (as described in his book
Senate Republicans are beginning to sound the alarm about a dangerous provision being slipped into U.S. sanction bills. Instead of simply reauthorizing the Global Magnitsky Act—an important mechanism for the U.S. government to sanction human rights violators—Democrats have made dangerous modifications to the language now waiting to be voted on in the Senate. The new changes would make a tool meant to punish foreign individuals for "gross violations of internationally recognized human rights" (a term defined in U.S. law) to simply "serious human rights abuse" (a legally undefined concept).Some conservative legislators have recognized how this bill might be abused. Senator Rand Paul (R-Ky.) told Politico, "If you don't define what human rights abuses are, you set up something so wide open that you could have abuse of a president who's allowed to sanction anyone in the world for anything they feel like."This begs the question: just how might an untethered definition of human rights be abused by a far-Left administration that promotes an ever-expanding list of what they consider to be human rights? Sadly, the World Health Organization (WHO) offered a shameless example earlier this month of what twisting human rights to fit a radical agenda looks like.In a massive report on "Abortion care guidelines," the WHO made a series of bold recommendations meant to guide the policies of all countries. Among the many policy recommendations were the removal of laws and regulations that "restrict abortion by grounds" and the insistence that "abortion be available on the request of the woman, girl or other pregnant person." Make no mistake—the WHO is urging countries to drop any protections for life in the womb.To justify this radical push, the report points to several rights listed in international human rights treaties (some of which the United States has chosen not to ratify). Yet, it twists each of these rights to read a supposed "right" to abortion into it. This is a disingenuous interpretation of international human rights agreements; we shouldn't let the WHO—and all the UN entities that have contributed to this corrupt understanding of human rights—set the standard. Former Secretary of State Mike Pompeo saw this dangerous trend and commissioned a report from the Unalienable Rights Commission to ground the U.S. government's understanding of human rights in American tradition and our commitment to international human rights principles.It's worth noting that both the right to life and the right to be recognized as a person before the law are widely-recognized in human rights treaties, including the International Covenant on Civil and Political Rights (ICCPR), which the United States ratified in 1992. While activists try to make human rights about expanding abortion, it's up to us to uphold the integrity of the human rights movement.Writing in National Review, Wesley Smith hinted at the dangers this WHO report poses for countries that want to protect life. "The WHO has forgotten that the entire world does not share the moral and policy perspectives of progressive Americans, Western European elites, and the odious CCP. In this sense, these so-called leaders are trying to impose policies on the world that I wager the majority of the people it supposedly serves do not find moral or right."In fact, the WHO's guidelines are aligned with the abortion laws of China and North Korea—two of the greatest human rights violators of our time—and, sadly, the United States. However, they are completely out of step with all but six countries around the world that protect life in the womb after the second trimester. Rescinding the Protecting Life in Global Health Assistance policy, which prevented U.S. taxpayer money from funding abortions in other countries, was one of President Biden's first acts in office, demonstrating his priorities and laying the groundwork for his administration to promote abortion around the world.This is where the Democrat's change of the Global Magnitsky Act's language comes in. If the Biden administration is given the unlimited authority to sanction foreign individuals for "serious human rights violations" (again, a term not defined in U.S. law), there is a legitimate concern that administration officials will use the sanctions to target foreign officials for pro-life laws—something that the WHO would no doubt approve of. This would be a gross misuse of a human rights tool and waters down and confuses the profound meaning of human rights.Congress should retain the Global Magnitsky Act's original language. This will prevent opportunities for abuse by leftist administrations to punish countries with conservative values. The recent WHO report is a glaring example of why we must vigilantly protect against vague definitions of human rights that can be twisted to push radical policies.
By Tyler Durden Administrators at the Oak Ridge High School in El Dorado Hills, California quickly dropped a mask mandate after hundreds of students walked...California High School Caves After Students Stage Walkout Over Mask Mandate

Reach Records, Lecrae's record label, has dropped Gawvi, an artist and producer in the Christian hip-hop music scene, after he allegedly sent unsolicited sexually explicit photos to women.

Your weekly Dose of SpurgeonThe PyroManiacs devote some space each weekend to highlights from the lifetime of works from the Prince of Preachers, Charles Haddon Spurgeon.  The following excerpt is from Words of Cheer, pages 36-37, Pilgrim Publications. "God the Holy Ghost is a very loving Comforter." I am in distress, and want consolation. Some passer-by hears of my sorrow, and he steps within, sits down and essays to cheer me; he speaks soothing words; but he loves me not, he is a stranger, he knows me not at all, he has only come in to try his skill; and what is the consequence? His words run o'er me like oil upon a slab of marble—they are like the pattering rain upon the rock; they do not break my grief; it stands unmoved as adamant, because he has no love for me.But let some one who loves me dearly as his own life come and plead with me, then truly his words are music; they taste like honey; he knows the password of the doors of my heart, and my ear is attentive to every word; I catch the intonation of each syllable as it falls, for it is like the harmony of the harps of heaven.Oh, there is a voice in love, it speaks a language which is its own, it is an idiom and an accent which none can mimic; wisdom cannot imitate it; oratory cannot attain unto it; it is love alone which can reach the mourning heart; love is the only handkerchief which can wipe the mourner's tears away.And is not the Holy Ghost a loving Comforter? Dost thou know, O saint, how much the Holy Spirit loves thee? Canst thou measure the love of the Spirit? Dost thou know how great is the affection of His soul towards thee? Go, measure heaven with thy span; go, weigh the mountains in the scales; go, take the ocean's water, and tell each drop; go, count the sand upon the sea's wide shore; and when thou hast accomplished this, thou canst tell how much He loveth thee.He has loved thee long; He has loved thee well; He loved thee ever; and He still shall love thee. Surely He is the person to comfort thee, because He loves. Admit Him, then, to your heart, O Christian that He may comfort you in your distress.
by Hohn Cho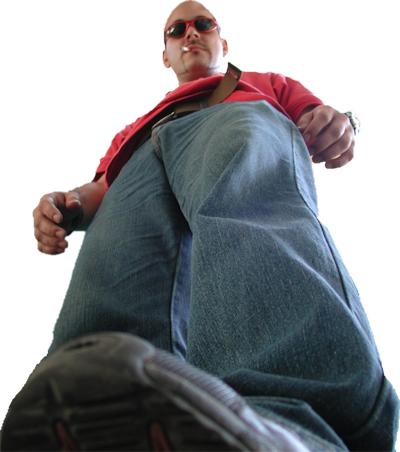 fter 13 years of ministry alongside college-and-career-aged single folks, I've witnessed and counseled and comforted more than my share, perhaps, of dear people who have suffered from the tragedy of sexual and physical abuse. And in a culture that is seemingly degrading by the day, especially sexually, it should not surprise us that we are seeing more and more reports of it, even within the church, sadly. I laid out numerous examples in paragraph 12 of a previous blog post, and since that time we've seen more and more and more examples, including one from earlier this week at Matt Chandler's Village Church.[*] Interestingly, that last article appeared to validate certain concerns that I and others have raised previously about the "Ministry Safe" organization, particularly the dangers associated with possible conflicts of interest and institutional bias.On a brighter note, also earlier this week, the SBC sexual abuse advisory group released its "Caring Well" report. Although I don't agree with everything and continue to be concerned that terms such as "abuse" and "spiritual abuse" are too vague to be helpful, the report has many helpful points, and appears to represent some positive movement. In particular, I appreciated large portions of pages 17-22, which included this sobering view from Rachael Denhollander, "Predators often target faith communities because our mishandling of sexual assault means that churches are one of the safest places for predators to flourish", as well as some reasons why that could be, explained under subheadings such as:Failure to Recognize and Value God's Image in Every PersonFailure in Understanding the Doctrine of SinMisapplication of Confession, Repentance, and Forgiveness of SinConfusion Over Doctrine of the ChurchMisunderstanding that Sexual Abuse is Not Only Sin—But a CrimeMisunderstanding of Church Autonomy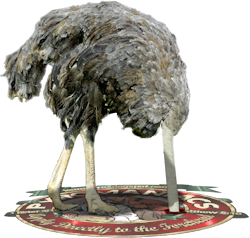 And while of course not every church in the SBC or the United States might be guilty of these theological failures, one needs only to consider the average state of biblical literacy and understanding across American evangelicalism as a whole to realize that the list is probably pretty spot-on. Indeed, having read many dozens if not hundreds of articles and stories on the topic, themes such as "I was pressured to keep this within the church" with little thought to the protection of the governing authorities in Romans 13 and 1 Peter 2, and "my pastor told me I had to forgive" with no regard for genuine repentance in 2 Corinthians 7, are so common as to be nigh-constant.Meanwhile, all of this is happening against the backdrop of a parallel conversation in evangelicalism, specifically the issue of complementarianism vs. egalitarianism relating to women in leadership roles within the church. The secular Washington Post has summarized the recent discussion in a way that links the two issues, and speaking as a staunch complementarian, I agree with that linkage in one important way.Complementarian Churches Ought to be the Safest Places for WomenWhenever we look at human authority structures in the Bible, we see a dynamic between the one in authority and the ones under authority. The ones under authority are to submit to the one in authority—but the one in authority should be trembling under the weight and responsibility that the Word of God places upon those in authority. Some patriarchal Christians might be quick to point out the three verses dealing with the wife's submission to her own husband in Ephesians 5:22-24, but then downplay the next six verses in Ephesians 5:25-30 dealing with the husband's sacrificial (even unto death itself) obligations to his own wife. Parents might be eager for their children to memorize Colossians 3:20, and yet conveniently forget that Colossians 3:21 commands parents not to provoke their children. Bosses might be thrilled that servants are to be subject even to unjust managers with all respect as it says in 1 Peter 2:18, but nevertheless the masters are commanded to treat their servants justly and fairly in Colossians 4:1. Governing authorities might shout "obey" to its citizens per Romans 13:1-2, but woe to those authorities if they fail to approve the good and avenge God's wrath upon the wrongdoers per Romans 13:3-4.And when it comes to the church, the language is arguably the strongest of all. Jesus in Matthew 20:25-28 clearly told the disciples that followers of Christ must not lord it over others the way the rulers of the Gentiles did, but rather that they must be servants, and the one desiring to be first among them must be a slave, following in the example of Jesus Himself, who came not to be served, but to serve. This archetypical example of servant leadership is a radical departure from both the authoritarian leadership styles of the Romans, as well as most concepts of leadership today, whether in the United States generally or even in much of the evangelical church, sadly.One needs only to consider the example of certain high-profile Christian leaders—and in many cases, their sad falls—to see this borne out time and time again. Whether it's the heavy-handed leadership of Mark Driscoll, who charmingly referred to wives as homes for penises, or Doug Phillips, who was disgraced and then sued for the sadly all-too-banal story of grooming and seducing his family's nanny, or Paige Patterson, who in a sermon approved of a 16-year-old girl being referred to as "built" and in another incident told his head of security that he wanted to meet with a rape victim alone so that he could "break her down" (presumably an aggressive cross-examination of her testimony), or James MacDonald, who set up photos of some of his fellow elders' wives to use as target practice, with the ones most troublesome to him apparently designated for higher point values. Based on many reports, in all of these men's organizations, they appeared to demonstrate all of the authority and none of the servanthood—and it showed in their attitudes toward women.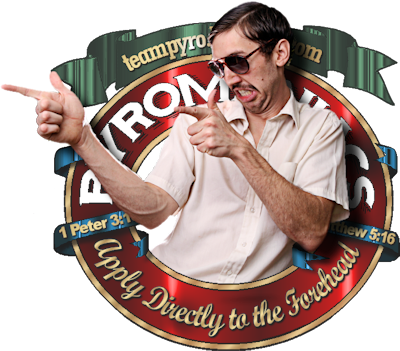 The Scriptures on the nature of leadership in the church don't end there, of course. Elders are to rule well over the local church, as it says in 1 Timothy 5:17, and their very name is essentially interchangeable with the word overseer. And from Hebrews 13:17, we see that congregants are indeed to obey and submit to their elders. But the nature of the rule and oversight that congregants are to follow is the very servant leadership described by Jesus in Matthew 20:25-28 and Mark 10:42-45, and the weight of that is further established by the very same Hebrews 13:17 that talks about submission to the elders—because those elders are going to give an account before God Himself for how they kept watch over the souls God placed under the elders' care.Reinforcing this point, 1 Peter 5:1-4 commands elders to shepherd the flock of God, willingly and not under compulsion or for shameful gain, and explicitly not domineering but as an example, once again bringing to mind Jesus and the servant leader. Indeed, as we search through Scripture for what elders are to do, it sounds like a whole lot of service and precisely the opposite of Lifestyles of the Rich and Famous. Elders are to preach and teach and even rebuke those who contradict sound doctrine, a necessary task, but one that is often arduous and hardly enjoyable, except perhaps for the pugnacious and quarrelsome (who ought to be disqualified from eldership in any event). Elders are to pray, and tend to the sick, and care for the church of God, and shepherd the flock for whom they are accountable before the Lord.Speaking from my own experience as a lay elder, it is a blessed and joyful task, and a deeply fulfilling one, but it is also an enormous amount of work, and I'm truly grateful for treasure laid up in Heaven, because it certainly isn't a source of material profit. On some levels, I believe complementarian leadership in the church would be quite a bit less controversial if the focus were more on the endurance and perseverance needed for the often inconspicuous and sometimes thankless tasks of shepherding and caring for the flock and the least of these, and not at all on the (mostly) American phenomenon of the glamorous and successful "celebrity" Christian preacher.Opening Your Mouth for the MuteAnd as we do shepherd and care for the flock and the least of these, complementarians should remember that yes, 1 Corinthians 14:34 says what it says, and yes, 1 Timothy 2:12 means what it means, and although these might be controversial topics today, the Scriptural words and concepts are not hard to understand—even if they are hard for some to bear. But as we consider the weighty Scriptural call for men to lead the church, we must also remember what that means with respect to the women. I have previously questioned the helpfulness of frequent attempts to apply Proverbs 31:8-9 to the larger "social justice" debate in the US, especially in light of the fact that in our age of social media, just about anyone can have a voice, and in our society of casual wealth that would be unimaginable in the Ancient Near East, just about no one is truly destitute. One obvious example of where Proverbs 31:8-9 would indeed apply are the untold millions of murdered unborn, who truly lack a voice (although they have a heartbeat) and are truly destitute (not only of material wealth, but also of basic human rights).But another example would be right here, where women as a matter of biblical structure are necessarily absent from the plurality of elders, and indeed, they are explicitly called to be silent. In these cases, should we not be vigilant to apply Proverbs 31:8-9, and speak up for their rights and defend their interests? This could of course take many different forms, but in a (largely) peaceful and wealthy society where neither murder nor death are lurking around every corner, should we not be especially watchful and protective, then, in the area of physical and sexual abuse, which sadly runs rampant throughout our society?In a previous article, I mentioned how in 2016, actually reported cases of rapes and sexual assaults numbered nearly 300,000, while domestic violence incidents were over 1,000,000. Underlying those horrifying statistics is the sad reality that only a fraction of each type of crime is reported, and that when one considers the terrible human cost of this suffering as it ripples outward, sometimes compounded down through the third and fourth generation, the direct and indirect impacts of these grievous and sinful crimes are far, far worse than the sterile numbers indicate. So often, Christian men say they would defend Christian women from any physical threat, even with their own lives. I honestly trust this is usually a genuine sentiment, and not mere lip service. And so here is an area that presents a perfect opportunity to live this out.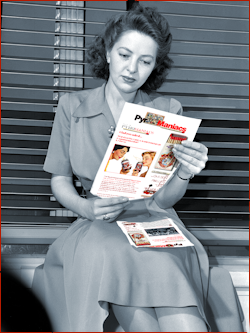 Are you, complementarian man, approachable if someone that you care about has a secret to disclose that she deems to be sensitive, shameful, or even sinful? And what will your response be if she recounts an event of physical or sexual abuse? Remember, complementarian pastor, in our dealings with women, 1 Timothy 5:2 would have us treat older women as mothers and younger women as sisters. So if your own biological mother or sister came to you with such a recounting, what would your first reaction be? I know mine would likely be to strive to mortify my immediate outrage and thirst for vengeance, before offering as much comfort and tangible assistance as I could, including reporting the matter to the governing authorities (which might even be a legal requirement, depending on your jurisdiction) and helping her to seek justice, regardless of who the alleged perpetrator was.Speaking as a lawyer, this does not mean we throw out the idea of due process, of course, nor does it necessarily even mean #BelieveAllWomen in the ideological or political sense of that hashtag. What I'm talking about is more along the lines of bearing your fellow Christian's burden, mourning with those who mourn, and remembering that pastors and elders are neither the governing authorities with respect to crimes, nor the investigating detective, nor the cross-examining lawyer on the case. Proverbs 18:13, 17 would indeed tell us that the accused has his own story to tell, and he should absolutely have the opportunity to tell it. It may be, however, that you, complementarian leader, will not be the one to hear or adjudicate that story.As men, we are sometimes inclined to put ourselves in the shoes of the accused and sympathize with him, even as specific false accusations from the past spring to our mind in a type of confirmation bias. But the reality is that the most credible studies have shown a range of only 2-10% of rape accusations being demonstrated later to be false. If you think without any supporting evidence that those statistics are fake news, well, go ahead and triple that range, sheerly for the sake of argument, and the reality would still be that the great majority of rape accusations are at least somewhat plausible.It grieves me, then, when I hear of cases where the churchman immediately springs to protect the accused rather than the accuser, or pushes cheap grace upon the tangibly wronged, or even worse, tries to cover the crime up via pressure for silence—especially when the accused is a man of influence within the church. But simply because a man is successful or respected in the community, that does not mean he is incapable of horrific sins or crimes. Deep down, I think many of us really do know that, because whenever fathers have daughters, we're typically going to warn them against the ulterior or even dark motives of guys in general, since back when we were single, quite a few of us were those guys.Distinguishing Ourselves from the WorldI hope all of this has been relatively straightforward, because at the risk of sounding naïve, I really don't think it should be especially controversial to us as Bible-believing Christians. I also believe that a proper complementarianism that cherishes and treasures and looks out for the rights and interests of women can be an amazing way to distinguish ourselves from the secular world. Part of this will be in the area of attitude. It would be perverse, after all, for a man's heart attitude toward the biblical structure of complementarianism to be, "Yeah, we get to keep those wimminfolk down!" And may I humbly submit that in light of our fallen, sinful nature and the inevitable stumbling blocks relating to pride for those in leadership, perhaps we could even use a bit less, "Now let's go forth boldly as MEN and go do a bunch of manlike leader-man things," and a bit more time in earnest on-our-knees prayer for the weight of this responsibility and what it might truly mean for those under our spiritual care.By the way, I am indeed aware that we live in a gender-confused society, and yes, I still stand by what I just said, because first, it should not require a macho caricature of biblical masculinity to show a contrast with the world, and second, no matter what the world might look like, biblically we are all still called to humility and servanthood and sacrifice all through Scripture (Philippians 2:3-4 being one of the most obvious and clear, and one of my absolute favorites). In the face of a Roman Empire full of sexual immorality and confusion, Christian men led, and the Gospel spread, by standing for the truth via a willingness to suffer and even die under persecution, and not by becoming political culture warriors. And on that note, I'd much rather see one tangible and sacrificial act of biblical manhood, than a hundred tweets full of empty words or even worse, chest-pounding bravado about it.In the secular world, we see an increasingly pornified culture where women are objectified and commodified and degraded and pressured to indulge in every form of perversion, existing right alongside fourth-wave feminism and the #MeToo movement and all of their supposed attempts to empower women and eliminate gender differences. The contradictions and confusion inherent in these worldviews that lack an ultimate purpose like pursuing Jesus Christ and an objective anchor like the Word of God are patently obvious, especially when we see so much subjectivity that half of the feminists seem to glorify porn while the other half seem to reject it.Meanwhile, as I've said in prior comments, everywhere we look, women seem to lose out whenever they're stacked against any other identity or interest group, such as ethnicity, national origin and immigration, Islam, or more recently transgenderism. Even in an area that would seem like a slam-dunk such as female genital mutilation, a barbaric and cruel practice with zero medical and health benefits, this society simply is not standing up for women like it could and should.It must not be this way in Christianity. What an opportunity we have to demonstrate a church culture that cherishes, values, and protects women, because the Bible commands us to cherish, value, and protect women. That is my prayer for the church universal, and that is how I would strive to serve any church where I might have the immense and weighty privilege to help as a servant leader, including my own beloved local church. And that is my prayer for your church as well, dear reader.

[*] In 2015, Chandler and his elders at the Village Church also received criticism for their treatment of another woman, Karen Hinkley, a former missionary whose then-husband had admitted to possession of child pornography as part of a long-standing indulgence in pedophilic desires. The Village Church's church discipline of Hinkley and subsequent apology to her have been widely reported, including here (with paywall) and here (without paywall, although from a secular publisher that has been hostile previously to biblical Christianity, so read with discernment).
Your weekly Dose of SpurgeonThe PyroManiacs devote some space each weekend to highlights from the lifetime of works from the Prince of Preachers, Charles Haddon Spurgeon.  The following excerpt is from John Ploughman's Talk, pages 92-94, Pilgrim Publications.  "Husbands should try to make home happy and holy."It is an ill bird that fouls its own nest, a bad man who makes his home wretched. Our house ought to be a little church, with holiness to the Lord over the door, but it ought never to be a prison where there is plenty of rule and order, but little love and no pleasure. Married life is not all sugar, but grace in the heart will keep away most of the sours.Godliness and love can make a man, like a bird in a hedge, sing among thorns and briers, and set others a singing, too. It should be the husband's pleasure to please his wife, and the wife's care to care for her husband. He is kind to himself who is kind to his wife. I am afraid some men live by the rule of self, and when that is the case, home happiness is a mere sham.When husbands and wives are well yoked, how light their load becomes! It is not every couple that is a pair, and the more's the pity. In a true home all the strife is which can do the most to make the family happy. A home should be a Bethel, not a Babel.The husband should be the houseband, binding all together like a corner stone, but not crushing everything like a mill-stone. Unkind and domineering husbands ought not to pretend to be Christians, for they act clean contrary to Christ's commands. Yet a home must be well ordered, or it will become a Bedlam and be a scandal to the parish.If the father drops the reins, the family-coach will soon be in the ditch. A wise mixture of love and firmness will do it; but neither harshness nor softness alone will keep home in happy order. Home is no home where the children are not in obedience, it is rather a pain than a pleasure to be in it. Happy is he who is happy in his children, and happy are the children who are happy in their father.All fathers are not wise. Some are like Eli, and spoil their children. Not to cross our children is the way to make a cross of them. Those who never give their children the rod, must not wonder if their children become a rod to them. Solomon says, "Correct thy son, and he shall give thee rest; yea, he shall give delight to thy soul." I am not clear that anybody wiser than Solomon lives in our time, though some think they are.Young colts must be broken in, or they will make wild horses. Some fathers are all fire and fury, filled with passion at the smallest fault; this is worse than the other, and makes home a little hell instead of a heaven. No wind makes the miller idle, but too much upsets the mill altogether. Men who strike in their anger generally miss their mark. When God helps us to hold the reins firmly, but not to hurt the horses' mouths, all goes well.When home is ruled according to God's Word, angels might be asked to stay a night with us, and they would not find themselves out of their element.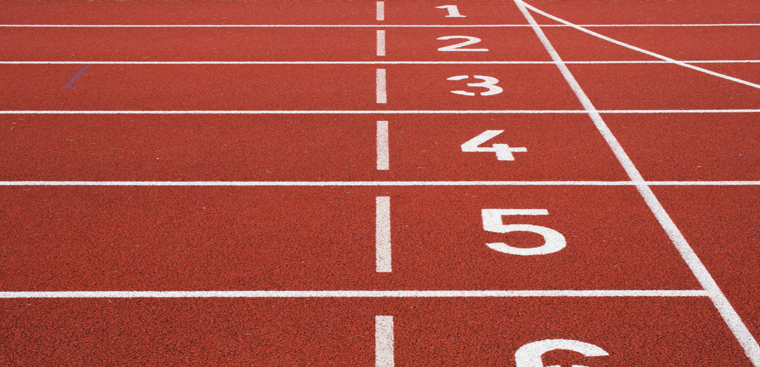 3 Aspects of Moving forward When Your World Is Stuck When the Lord laid a phrase from Philippians 3:13, "Reaching Forth," on my heart for our church theme in 2020, I had no idea that less than three months into the year, our plans would be derailed by a global pandemic.Yet, what I love about God's Word is that it is applicable in every moment in history. And since our theme was based on Scripture, not on our plans, it is still applicable. In fact, it has been just what our church needs.I'm a believer in setting goals and establishing check points along the way. But if you are like me, your goals for this year have been rewritten multiple times. In fact, over the past several months it seems survival is as much a goal as advancement!But there is more to "reaching forth" than setting and achieving goals—even when those goals are Christ centered and gospel focused. In fact, in the context of Philippians 3, the verbiage suggests posture as much as product. That is, "reaching forth" is a posture of someone with their eyes on Christ as they focus every muscle of effort toward "the prize of the high calling of God in Christ Jesus."Remember, Philippians is a prison epistle. Paul certainly did not have the physical freedom to reach forth in his ministry plans as he would like. Yet, he did continue to reach forth toward Christ, and he continued to urge the Philippian church to do the same.Not as though I had already attained, either were already perfect: but I follow after, if that I may apprehend that for which also I am apprehended of Christ Jesus. Brethren, I count not myself to have apprehended: but this one thing I do, forgetting those things which are behind, and reaching forth unto those things which are before, I press toward the mark for the prize of the high calling of God in Christ Jesus.—Philippians 3:12–14What does this posture of reaching forth look like? I believe the text indicates three aspects:Reach forth with a Humble HeartPaul began with the acknowledgment that he still had a long way to go.One of the blessings for all of us—on both a personal and a ministry level—during this coronavirus season is the reminder that we don't have it all figured out. For me, there has been an earnest dependance upon the Lord for wisdom and direction that, aside from the physical and mental toll, has been spiritually refreshing. There is something about coming to the Lord in complete dependence for every decision that strengthens our walk with Him.None of us have arrived. And that should encourage us.Rather than having something to prove about our spiritual walk or ministry prowess, Christ simply calls us to abide in Him. He is the vine; we are not.Abide in me, and I in you. As the branch cannot bear fruit of itself, except it abide in the vine; no more can ye, except ye abide in me. I am the vine, ye are the branches: He that abideth in me, and I in him, the same bringeth forth much fruit: for without me ye can do nothing.—John 15:4–5Do you want to reach forth for Christ? Begin with an honest and humble spiritual assessment.Reach forth with a Reconciled MindPaul said he reached forward "forgetting those things which are behind." There is much in our rearview mirror that we must dismiss if we are to successfully navigate forward.In Paul's context, he was forgetting the self-righteousness of his past and reaching forward clothed in the full righteousness of Christ (verses 4–9). But lest you assume that Paul had a past that was easy to forget, remember that his self-righteousness was a comfortable home for deeply-regrettable sins—including the violent persecution of Christians.Whatever our past holds—self-righteousness, regret, hurt, failure, sin—it doesn't hold the future. And we can't reach forward for Christ while clinging to the past. To reach forward well, we must be good forgetters.Obviously, forgetting here does not mean "not able to remember," because Paul had just listed aspects of his past. But what it does mean is "not choosing to remember." It is not calling it up on a regular basis to hold onto it in some way. This is the context in which forgiveness includes forgetting. It means we entrust the offence and offender to God and don't keep calling it to mind.And be ye kind one to another, tenderhearted, forgiving one another, even as God for Christ's sake hath forgiven you.—Ephesians 4:32In these days of Covid, I suppose all of us have things we need to forget—hurts, failures, offenses committed by others. Forgetting the past enables us to reach forward for the future.Reach forth with a Godly PassionWhat I love most about Paul's determination to reach forth is the intensity behind it. This was no casual expression of a lukewarm Christian who was willing to pursue an opportunity for service if it fell into his lap. This was a red-hot determination to press forward in the face of obstacles. That is the kind of passion we need in this coronavirus season.Spiritual passion begins with the Who not the why. Carnal passion, on the other hand, has those reversed.A carnal Christian is willing to exert himself only if the why is great enough—if he sees the upside. A spiritual Christian is so in love with Christ that he will find a way to love and serve Him regardless of what it costs. My soul longeth, yea, even fainteth for the courts of the Lord: my heart and my flesh crieth out for the living God….I had rather be a doorkeeper in the house of my God, than to dwell in the tents of wickedness.—Psalm 84:2, 10I know thy works, that thou art neither cold nor hot: I would thou wert cold or hot. So then because thou art lukewarm, and neither cold nor hot, I will spue thee out of my mouth. Because thou sayest, I am rich, and increased with goods, and have need of nothing; and knowest not that thou art wretched, and miserable, and poor, and blind, and naked: I counsel thee to buy of me gold tried in the fire, that thou mayest be rich; and white raiment, that thou mayest be clothed, and that the shame of thy nakedness do not appear; and anoint thine eyes with eyesalve, that thou mayest see. As many as I love, I rebuke and chasten: be zealous therefore, and repent.—Revelation 3:15–19Like other churches, there are ways in which our ministry plans for this year have slowed. And yet, they haven't stopped because our church family has continued reaching forth in their spirit.These principles are true on a personal level as well. I don't know what these past months have held for you. I don't know what personal goals or spiritual disciplines you may have dropped or struggled to maintain during this challenging season. But I do know that when momentum or motivation lags, the renewal you need is found in Christ.If there is an area of your life or service in which you are finding yourself frustrated and defeated, remember that "reaching forth" is a posture, not a product. Rather than giving up in discouragement or spinning your wheels by just "trying harder," consider the patience and sustained effort of a long-distance runner. Keep your eyes on Christ, and keep the posture of reaching forth.Â