The Nebraska village of Stapleton has a new pro-life ordinance that outlaws the killing of unborn babies in abortions, joining 50 other cities across the country. According to 1011 NOW, the Stapleton Village Board voted 3-1 on Wednesday to pass the Sanctuary City for the Unborn ordinance and ban the killing of unborn babies in […]The post Nebraska Town Passes Abortion Ban, Becomes "Sanctuary City for the Unborn" appeared first on LifeNews.com.

Maryland auction house goes through with auctioning of Nazi memorabilia despite backlash, claiming selling criminal evidence acts as 'in-your-face proof that Hitler and Nazis lived, and also persecuted and killed tens of millions of people'
After Lambeth conference steers bishops to agree to disagree on LGBT clergy and marriages, African conservatives chart a new course.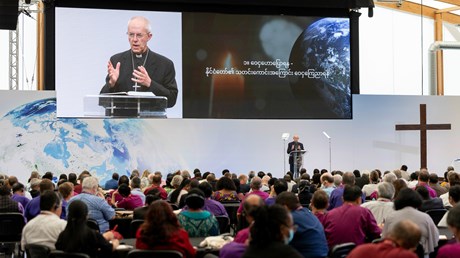 At least 125 Anglican bishops gathered at the Lambeth conference in Canterbury, England, endorsed a decades-old resolution against "homosexual practice" along with a new provision that "renewed steps be taken to ensure all provinces abide by this doctrine in their faith, order, and practice."The conservative Global South Fellowship of Anglican Churches (GSFA) launched an effort last week to have Resolution 1.10, adopted at Lambeth 1998, reaffirmed as the official stance of the Anglican Communion after 2022 conference leaders scrapped an initial plan to affirm the resolution among an array of "calls" or statements on pressing issues.With about 85 million adherents, the Anglican Communion is the third-largest body of Christians worldwide and exists in 165 countries. Some 650 bishops attended Lambeth, which concluded August 8 and was last held in 2008, meaning the GSFA campaign garnered votes from about one-fifth of clergy present."I give thanks to God for all the bishops who have reaffirmed Lambeth 1.10–in its entirety–as the official teaching of the Anglican Communion on Marriage and Sexuality," said Archbishop Justin Badi, primate of South Sudan and GSFA chair. "We have been greatly encouraged by the bishops worldwide at this conference who have expressed their support, in whatever form, for the Communion to be governed by biblical authority."Badi has emerged as a leading voice for conservatives and has not minced words in his criticism of liberal theology. To demonstrate their resolve, he and other conservative bishops at Lambeth refused to receive communion at services in the historic 1,400-year-old Canterbury cathedral, where Augustine served as a ...Continue reading...
After Lambeth conference steers bishops to agree to disagree on LGBT clergy and marriages, African conservatives chart a new course.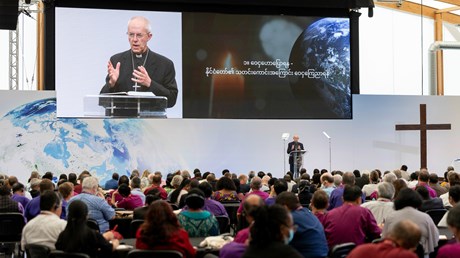 At least 125 Anglican bishops gathered at the Lambeth conference in Canterbury, England, endorsed a decades-old resolution against "homosexual practice" along with a new provision that "renewed steps be taken to ensure all provinces abide by this doctrine in their faith, order, and practice."The conservative Global South Fellowship of Anglican Churches (GSFA) launched an effort last week to have Resolution 1.10, adopted at Lambeth 1998, reaffirmed as the official stance of the Anglican Communion after 2022 conference leaders scrapped an initial plan to affirm the resolution among an array of "calls" or statements on pressing issues.With about 85 million adherents, the Anglican Communion is the third-largest body of Christians worldwide and exists in 165 countries. Some 650 bishops attended Lambeth, which concluded August 8 and was last held in 2008, meaning the GSFA campaign garnered votes from about one-fifth of clergy present."I give thanks to God for all the bishops who have reaffirmed Lambeth 1.10–in its entirety–as the official teaching of the Anglican Communion on Marriage and Sexuality," said Archbishop Justin Badi, primate of South Sudan and GSFA chair. "We have been greatly encouraged by the bishops worldwide at this conference who have expressed their support, in whatever form, for the Communion to be governed by biblical authority."Badi has emerged as a leading voice for conservatives and has not minced words in his criticism of liberal theology. To demonstrate their resolve, he and other conservative bishops at Lambeth refused to receive communion at services in the historic 1,400-year-old Canterbury cathedral, where Augustine served as a ...Continue reading...
Temple Baptist Church - 8-7-20221 Peter 1:1-3

Four big debates rage in ourworld today. The foundationalanswers are in Genesis 1–11.

There is work to do and some of those God has called to do it are female, Pentecostal leaders say.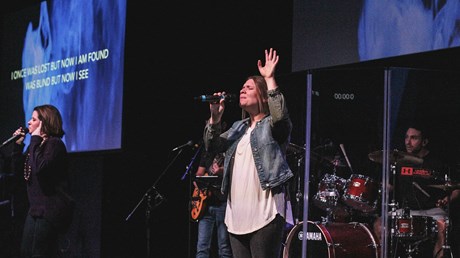 The Assemblies of God (AG) has ordained, on average, more than 5 women per week every week for the last 14 years, bringing the total number of ordained women in the Pentecostal denomination up to 10,383. Currently, a record 27.6 percent of Assemblies ministers are women, according to a denominational report."The image of God is best reflected when the church of Jesus Christ is healthy," said Crystal Martin, national director of the denomination's Network of Women Ministers, "and women are empowered to fulfill their call at every level of church leadership."Women have been preaching and teaching in the AG since it was founded in 1914. The church embraced women's leadership based on its understanding of New Testament models of ministry and Scripture's testimony to the equal outpouring of the gifts of the Spirit. But 30 years ago, only about 300 women were leading AG churches.The trend toward more women in ministry started in the late 1990s. Many received support from the Network for Women Ministers, which was founded in 1999 as the Task Force for Women in Ministry. In 2010, the AG reiterated its support for women in ministry with a position paper laying out the biblical argument from a Pentecostal perspective.Some young women still find it hard to believe that they could be called to lead a church, though."I sat down with one young woman, and she shared her whole life vision," Martin told CT. "And I said, 'It sounds like God's calling you to be a youth pastor.' And when I said that she felt uncomfortable—she had just never seen a female pastor."According to Pentecostal scholar Joy Qualls, support for women in ministry waned in the late ...Continue reading...
In this polarized moment, strong legislation isn't a substitute for wise and discerning leaders.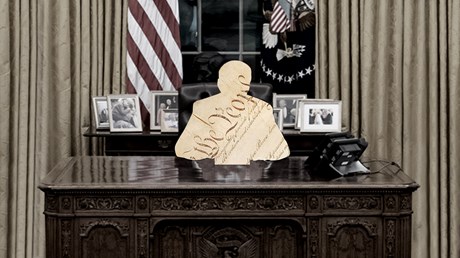 This month, the United States Senate is considering a bill to protect same-sex couples' right to marry. Seven years have passed since the historic Obergefell decision, so these initiatives might look like grandstanding or redundant efforts. But in late June, the Supreme Court overturned the 1973 Roe v. Wade ruling, hinting at the possibility of revisiting other cases.The Dobbs ruling unleashed a flurry of legislation, as lawmakers rush to codify questions that had previously been settled through the courts. While Democrats at the federal level are working to enshrine same-sex marriage, Republicans in conservative states are working to restrict and prohibit elective abortion.A political environment that didn't seem like it could get any more polarized suddenly has.The swell of policy initiatives has also highlighted the need for discerning leaders—those who know not just how to win elections and judicial seats but how best to rule. Leaders like King Solomon.Solomon assumes the throne of Israel after a season of political instability that included an attempted coup, a contested transfer of power, a political rival refusing to concede defeat, family drama, and hefty doses of palace intrigue. According to 2 Chronicles 1:1, Solomon eventually "strengthen[s] his hold on his kingdom" (CSB).But once in power, he faces a new dilemma and asks himself: Once I secure the ability to reign, how should I reign? Once I gain power, what do I do with it?Rather than lean on his own understanding, Solomon seeks the face of God, offering burnt sacrifices to inquire before the Lord. In response, God promises to grant him whatever he wants. Solomon famously asks for wisdom and knowledge:Now, Lord God, let your promise ...Continue reading...
It's a sad chapter in David's life. Yet initially it seems to be so innocent! In 2 Samuel 11:1 the historian informs us … "And it came to pass, after the year was expired, at the time when kings go forth to battle, that David sent Joab, and his servants with him, and all Israel […]

Read this verse with me. See if anything unusual strikes you. I see here a glaring "absence!" "Now the Philistines fought against Israel: and the men of Israel fled from before the Philistines, and fell down slain in mount Gilboa." 1 Samuel 31:1, the first verse of the Book's last chapter. This is the day […]

Saul, David's enemy for years, is dead. Slain on the battlefield. And his body desecrated by the Philistines! Shameful treatment, especially for a King! Yet David, in the Spirit of the Lord, called his potential murderer, "the beauty of Israel!" He earnestly lamented "the mighty have fallen!" (2 Samuel 1:19) What sad news for the […]

When the "Government of Vietnam" posted two draft religion decrees the first week of June, even ranking staff members of the Government Bureau of Religious Affairs were taken by surprise and encouraged religious leaders to strongly object. The decrees with ancillary documents were posted online for input by government departments and the public. The document dump was 151 pages.

I'm not sure when the term "spiritual warfare" was coined, but in my research, I've discovered it mentioned as early as the 1600s.Spiritual warfare is depicted (without using the term) back to the writing of the New Testament as Paul stated:"Put on the full armor of God, so that you can take your stand against the devil's schemes. For our struggle is not against flesh and blood, but against the rulers, against the authorities, against the powers of this dark world and against the spiritual forces of evil in the heavenly realms." (Ephesians 6:11-12)For though we live in the world, we do not wage war as the world does. The weapons we fight with are not the weapons of the world. On the contrary, they have divine power to demolish strongholds. We demolish arguments and every pretension that sets itself up against the knowledge of God, and we take captive every thought to make it obedient to Christ. (2 Corinthians 10:3-5)Here are 4 proven ways to stand strong in the face of spiritual warfare:Photo courtesy: ©Thinkstock/bowie 15

In Psalm 101:2 David promises himself: "I will behave myself wisely in a perfect way." I believe He tried to live by that motto most of his life. Otherwise, God would have never called him "a man after My Own Heart!" (Acts 13:22) But one day David met a "fool," a wicked and selfish and […]

Baptism tallies, though, are beginning to recover from 2020's pandemic plunge.
For believers, the holiest week of the year is upon us: the great celebration of our Lord's passion and resurrection. While it's wonderful to mark Easter with fun egg hunts and festive chocolate egg-filled baskets for the kids, there are a multitude of other Christian traditions and practices that believers of all ages can partake in to deepen our faith and enrich our experience as we celebrate "Holy Week" and consider Jesus' last week on earth including His teachings in the temple, the Last Supper, His agony in the Garden of Gethsemane, His arrest, trial, torture, and crucifixion, and His glorious rising from the grave.1. Thursday: Commemorating the Last SupperAs recounted in the gospels, Jesus partook in the traditional Jewish Passover meal with His disciples on the night before He was crucified—which has become known as the Lord's Supper or the Last Supper. In the Jewish custom, it is known as a Seder (or Passover) meal. It has since become a tradition in the Christian church to celebrate a symbolic Seder meal on Thursday night that can consist of wine, bitter herbs (such as parsley), salt water, unleavened matzah bread, hardboiled egg, and lamb (or other elements depending on the tradition).Another tradition is washing the feet of our loved ones, just as Christ washed the feet of His disciples (John 13:1-20). We can also sacrifice some sleep on Thursday night and spend some quality time in prayer in order to "keep watch" as Christ did when He prayed in the Garden of Gethsemane (Matthew 26:36-46).2. Friday: Remembering the Goodness of Christ's SacrificeIt may seem somewhat ironic to refer to the Friday before Easter as "Good Friday" given that it is the day Christ suffered a brutal crucifixion at the hands of sinners. However, "Good Friday" is indeed good because of the profound goodness of Christ's victory over sin and death by means of His crucifixion and death on this day, culminating in His Resurrection on Easter. The gospels tell us that Christ was nailed to the cross between nine o'clock and noon and that He died around three o'clock. Therefore, Christians can set aside the time of noon to three for special prayer and meditation on the passion and death of Christ. We might also consider fasting as a tangible way to reflect on Christ's sacrifice.Some other ways we can observe Good Friday might be to take a long walk and meditate on Jesus' road to Calvary. We could also watch a film adaptation of the passion narrative such as The Passion of the Christ, Jesus of Nazareth, Risen, or another well-produced movie to enter into the final hours of Jesus' earthly life more fully.For younger children, we can fill plastic Easter eggs with symbols of Christ's passion and resurrection, such as a cross, nails, a stone, and other related items. When they open them, we can give age-appropriate explanations on how each symbol was part of the extent to which Jesus loved us by suffering, dying, and rising for us.3. Saturday: Preparing for the Lord's RisingHistorically, the Saturday before Easter has been referred to as "Silent Saturday." As we await Christ's Resurrection, we can engage in edifying activities to prepare our hearts for Easter. One idea is to create a traditional Polish Easter basket as a gift for your pastor. Each item in the basket is symbolic of different attributes of God. For example, eggs symbolize new life and Christ's rising from the grave, sausage symbolizes God's favor and generosity, ham symbolizes joy and abundance, a candle represents the light of Christ, and more.A way to inspire our kids when they are painting Easter eggs could be to have them look at pictures of the traditional European art of painting eggs with intricate designs and Christian symbols.Another fun activity to do with children is to make a Resurrection Garden. This consists of a large garden pot that can be transformed into a mini "garden" that symbolizes Calvary and Christ's tomb using potting soil, rocks, moss, three homemade wood crosses, and more.4. Sunday: The Resurrection of Our LordAs we celebrate the glorious day on which Christ defeated death and saved us from our sins—the most consequential day in human history—we can enhance our celebration in a number of ways. One idea that may especially appeal to families is adding food to our Easter feasts that is rich in symbolism, such as Resurrection Rolls. These are made by stuffing crescent rolls with marshmallows, and when they are done baking, the marshmallow inside disappears, and you are left with a delicious "empty tomb."Adding candles to your Easter table is especially appropriate as we celebrate the light of Christ's resurrected body. Singing traditional Easter hymns is another great way to revel in and truly celebrate the spirit of Easter.Another idea is to make a traditional Easter wreath and hang it on your front door. The symbolism consists of (among other things) the wreath itself representing the crown of thorns, a purple ribbon representing royalty and the robe placed over Christ's shoulders during His mock trial, a nail representing His crucifixion, grapes representing the blood He shed, and a lily representing the new life of the risen Christ.Finally, in addition to attending an Easter morning worship service, it may be helpful to set aside some time to read the Bible's account of the resurrection. The story of Jesus' resurrection is told in Matthew 28:1-15, Mark 16:1-13, Luke 24:1-12, and John 20:1-29. It is extremely encouraging to read the gospel accounts themselves, and Christians do well to ponder these glorious passages on Resurrection Sunday.These are just a few ideas about how to enrich your Easter celebration among the multitude of traditions that have sprung up over the last two millennia since Jesus' resurrection. No matter how you and your loved ones choose to commemorate Easter, the most important thing is to truly celebrate it in order to stir in our souls once again the hope that is in all of us as believers—that Jesus burst into our fallen world and redeemed it in the most astonishing of ways, conquering sin and death so that we might be forgiven our sin and reconciled to God the Father. It's a message that our darkened world needs to hear now more than ever.
Today begins the Jewish Feast of Unleavened Bread, more commonly known as Passover. For Christians, today is observed as Good Friday, a less conspicuous counterpart to Resurrection Sunday which follows. However, while Christians don't celebrate Passover, the chief festival of the Old Covenant is rich with symbolism of Christ. Why else would Paul, "A Hebrew of Hebrews" (Phil. 3:5), proclaim, "Christ, our Passover lamb, has been sacrificed" (1 Cor. 5:7)?To understand the significance of Passover for Christians, let's look back to Exodus 12, where God ordained the first Passover. In nine plagues, God has devastated Egypt, displaying his power over the Pharoah and all the nation's idols, but the Israelites were still in slavery. God had promised that a tenth and final plague would kill every firstborn in Egypt and compel Pharoah to finally let them go. To prepare for the tenth plague and the exodus, God gave the people instructions to observe the Feast of Passover—a strange setting for a feast. They were to "eat it in haste" (Ex. 12:11), ready to begin their journey at any moment. They were to eat unleavened bread, and even purge all leaven out of their houses (Ex. 12:15). And they were to kill a yearling lamb to eat and sprinkle its blood on their doorframes (Ex 12:6-8).The command to sprinkle a lamb's blood may initially seem strange, but it was not without a purpose. God explained, "The blood shall be a sign for you, on the houses where you are. And when I see the blood, I will pass over you, and no plague will befall you to destroy you, when I strike the land of Egypt" (Ex. 12:13). When God's angel saw the blood, he literally passed over those Israelite houses, sparing them from judgment. They were to stay inside all night (Ex. 12:22), so that the blood-marked doorway would stand literally between them and death. It was an act of obedience and faith; they stained their doors not because the blood had magical properties, but because God had commanded it. They had to believe God's word that he would pass over houses sprinkled with blood.Significantly, the sign of the blood was for the people of Israel, not for God. God knows everything, including the hearts who trust in him. He needs no physical symbols to guide him. No, this sign visibly represented for the people the distinction God was making between those who believed and obeyed him, and those who did not. The form of this sign was the blood of a sacrificial lamb.The blood also served to teach the people of Israel that God did not spare them because of their inherent goodness. Abraham had asked God, "Will you indeed sweep away the righteous with the wicked?" (Gen. 18:23). The answer to the rhetorical question is, of course not, because "God is a righteous judge" (Ps. 7:11). If the Israelites were righteous, they would not have needed blood to protect them from God's judgment.In fact, "none is righteous, no not one" (Rom. 3:10). We, too, are guilty of sin against a holy God. We, like the Israelites, need forgiveness, and "without the shedding of blood there is no forgiveness of sins" (Heb. 9:22). So, like them, we need the blood of another to stand between us and God's just wrath. The Bible teaches clearly and repeatedly (because we are naturally inclined to deny) that we are helpless to atone for our own sins.But there is good news! "God will provide for himself the lamb," said Abraham (Gen. 22:8)—and God provided a lamb, both for Abraham (Gen. 22:13-14) and for us. God sent John the Baptist to testify to his Lamb. When John saw Jesus, he proclaimed, "Behold, the Lamb of God, who takes away the sin of the world!" (Jn. 1:29).The inspired writers of the Bible leave no doubt concerning how Jesus is like the Passover lamb. Just as the blood of a lamb "without blemish" (Ex. 12:5) stood between the Israelites and death, so Christians are "ransomed… with the precious blood of Christ, like that of a lamb without blemish or spot" (1 Pet. 1:18-19). Jesus was crucified on "the day of Preparation of the Passover" (Jn. 19:14), the very day the Passover lamb was killed. Even Jesus' silence before his accusers (Mat 26:63, 27:14) fulfilled the type of the Passover lamb, as Isaiah prophesied, "like a lamb that is led to the slaughter, and like a sheep that before its shearers is silent, so he opened not his mouth" (Isa. 53:7). This is the passage the Ethiopian eunuch was studying when the Holy Spirit providentially guided Philip to his chariot, where we read, "Beginning with this Scripture he told him the good news about Jesus" (Acts 8:35). Jesus' meekness, his perfection, and even the day of his death prove that he really is "the Lamb of God, who takes away the sin of the world."Jesus fulfilled the type of the Passover lamb in his death (Mat. 5:17), but, before he died, he transformed the Passover into something new. At his last supper with his disciples, which was a Passover meal (Lk. 22:15), Jesus "took bread, and when he had given thanks, he broke it and said, 'This is my body, which is for you. Do this in remembrance of me.' In the same way also he took the cup, after supper, saying, 'This cup is the new covenant in my blood. Do this, as often as you drink it, in remembrance of me'" (1 Cor. 11:23-25). Just as the Passover served as a perpetual memorial of God delivering his people from Egypt (Ex. 12:14,17), so the Lord's Supper is a perpetual remembrance for Christians of Jesus Christ delivering us from sin.Thus, for Christians, the Lord's Supper has replaced the Passover; the substance has replaced the symbol; the reality has replaced the shadow (Heb. 10:1). Jesus did away with the yearly calendar of sacrifices when he "offered for all time a single sacrifice for sins" (Heb. 10:12). Through God's deliverance, the people of Israel left their bondage in Egypt and sojourned in the wilderness on their way to the promised land of rest. Through's Christ's deliverance, the people of God now leave their bondage to sin (Rom 6:18) and live in the world as sojourners (1 Pet. 2:11) until they reach God's promised, final rest (Heb. 4:6-10).This is our hope: to see our precious Lord Jesus with uncorrupted eyes, and to rejoice in his glorious presence for all eternity. There he is in heaven, "a Lamb standing, as though it had been slain" (Rev. 5:6). Although a Lamb, he is also "the Lion of the tribe of Judah, the Root of David," who "has conquered" (Rev. 5:5). Our hope in him is sure, without any tinge of wavering. He will be victorious over all his enemies. As Paul reminds us, "If God is for us, who can be against us" (Rom. 8:31)?How does seeing Christ in Passover apply to a Christian's daily life? You may remember that one feature of the Passover meal was removing leaven from the house and eating unleavened bread. The reason Moses gives for this instruction is the urgency of their exodus, "because they were thrust out of Egypt and could not wait" (Ex. 12:39). To this reason Paul adds another, lasting one:Cleanse out the old leaven that you may be a new lump, as you really are unleavened. For Christ, our Passover lamb, has been sacrificed. Let us therefore celebrate the festival, not with the old leaven, the leaven of malice and evil, but with the unleavened bread of sincerity and truth (1 Cor. 5:7-8).In the passage's context, Paul is rebuking the Corinthian church for tolerating incestual adultery in the church and not expelling the unrepentant sinner. Now that we are bought with the blood of Christ, we belong to him and ought to be holy as he is holy. The "old leaven" is our old sinful passions and habits, which can work through all our life, spoiling our witness. Throwing out the old leaven represents making a clean break with our old nature and living to God alone. Quoting from the Levitical law, Paul exhorts the Corinthian congregation to "purge the evil person from among you" (1 Cor. 5:13). And purge the evil from your heart, too.Christ has died. Christ has risen. Christ will come again. Christ rose from the dead as the "firstfruits" (1 Cor. 15:20), God's guarantee that those who trust in him will also rise when Christ returns and live with him forever. Because that is certain, we must all consider this question: is there anything in your life that you would be ashamed to do in the presence of a holy God? Now is the time to repent. Those who harden their hearts (like Pharoah) will mourn when Christ returns. Those who repent now will rejoice when Christ returns. Risen Lord Jesus, come quickly!
When it comes to politics in general and voting in particular, evangelicals have gotten very confused. In years past, conservative evangelicals emphasized what they called "single-issue voting" to counter abortion. Practically, this meant that abortion is so evil, so diabolical, such a slashing wound to a thriving society, that a candidate's stance on abortion—this single issue—should determine whether one voted for them or not. In recent years, however, numerous self-professed evangelicals have argued strenuously and untiringly against "single-issue voting." Their contention: evangelicals should not vote by just one ethical category but by what they call an "all of life" approach to politics.This new rubric sounds good. What sane person would not want people to flourish in all of life? The framing of the new voting methodology has caught traction among some evangelicals, especially the younger crowd. At the same time, this framing has effectively backed many good-hearted evangelicals into a corner. Those who would continue to support "single-issue voting" now look stereotypically unthoughtful and uncritical. (Evangelicals often fear nothing more than the hot branding iron of a bad stereotype.)In truth, what sounds so bright and beautiful—an "all of life" ethic—does not live up to its promise. Strangely, being an "all of life" voter has ended up meaning that a given person often votes left, quite straightforwardly. ("All of life," in truth, dovetails nicely with the "neither left nor right" ideology—I've critiqued that here and here.) "All of life ethic" evangelicals have in many cases expressed support for pro-abortion candidates. They have stood against those who argue that America needs a coherent immigration policy beyond unbordered chaos and unlimited inflow.Instead of speaking the truth in love to sinners who feel pulled to an "LGBTQ" identity, numerous "all of life" proponents have quieted their counter-cultural witness and failed to call sinners to repent. On governance issues and lockdowns, they have argued that love of neighbor—a glorious biblical imperative—means doing whatever authoritarian officials say we need to do, including closing churches down for the purpose of "public health." (No such qualification is found in the Word of God, we note.) They have allowed the mainstreaming of wokeness and Marxism in classrooms across America, making invisible yet somehow omnipresent "white supremacy" our greatest problem.Evangelical ethics and politics are a mess right now. As a result, countless evangelicals have no idea what to think about politics and elections anymore. In truth, they care greatly about their neighbor (per Matthew 22:34-39). They want good for them in all of life (as well they should). But they have been told, over and over again, that "single-issue voting" is a real evil. Similarly, they have heard that when you boil it down, conservatism basically reduces to the demand that women in desperate circumstances keep their babies. This is what being conservative gets you, we are told: opposition to abortion and nothing else. No further compassion; no further help. All justice, no mercy.To a much greater degree than I can spell out here, this is all a pleasant fiction. In reality, evangelicals have been a tremendous historical source of philanthropy and common-good investment. We have our failings and flaws, definitely, in both the past and the present. But as a diverse group of born-again people who commonly love the Lord Jesus Christ and submit to his inerrant and sufficient Scripture, we have a strong track record of charity and neighbor-love. How many hospitals have we founded? How much education have we provided? How many trips do Christians take to serve needy people across the world? How much money do we give sacrificially to promote the gospel and the dignity of the human person? How much faithful witness have we offered in the public square?Do not misunderstand: any good we have done owes to God, and God alone. Yet historically, it is simply untrue that evangelical public-square activity reduces neatly and exclusively to one action item alone. We have been concerned with a holistic ethic for decades, even centuries. (See this book, for example, and also this one.) What we could call "biblical conservatism"—a political ethic that derives squarely from special revelation—is not the problem; biblical conservatism is the solution.Given this reality, I suggest a modest proposal: perhaps we should not use the phrase "single-issue voting." I honor much of the work behind this phrase, please note. But going forward, to avoid an unfair and untrue trap, we might adopt a phrase like "pinnacle-issue ethics" to describe our approach. (I could have proposed "pyramid-issue voting," but that might sound like I wish to sell you muscle-growth supplements.) With this framing, "pinnacle-issue ethics" and "pinnacle-issue voting," we confess quite simply this: abortion is a curse, a living curse unto death, upon us. Yet it is not isolated from a serious body of principles and convictions. Instead, abortion represents what people commonly do when they comprehensively turn from the Lord. When you abandon God, you sacrifice your children."Pinnacle-issue voting" is truly and rightly "all of life voting." Christians who push back against the darkness in public, like John the Baptist before his beheading, bring an entire ethic to the public square (Matthew 14:1-12). This ethic does not owe to a Bible-free "natural law"; this ethic owes squarely to divine revelation. "Pinnacle-issue voting" leads Christians to see that those who support the culture of death almost certainly support the erosion of liberty and the common good in many other areas as well. Abortion is not an isolated issue, we thus understand; abortion is a tell. It reveals a tremendous amount about where a person or a party stands. It shows that a given political philosophy, for any number of reasons, has become deeply anti-human.This little article is not about advocating for a certain candidate or group. It is in truth about putting biblical ethics into practice. This means, with great seriousness of purpose, that we must never abandon a focus on abortion. To put this more humanely still, we must never abandon the unborn. They cannot speak for themselves, after all. Only we can. Let us do just that. As "pinnacle-issue voters," let us give our great God much glory as we stand for truth, speak in love, and act in courage. Let us do justice and love mercy, no matter what slogans and stereotypes come our way in response (Micah 6:8). May we not fear the hot brand of those who would malign us. Worldly opposition, after all, is nothing; God's truth is everything.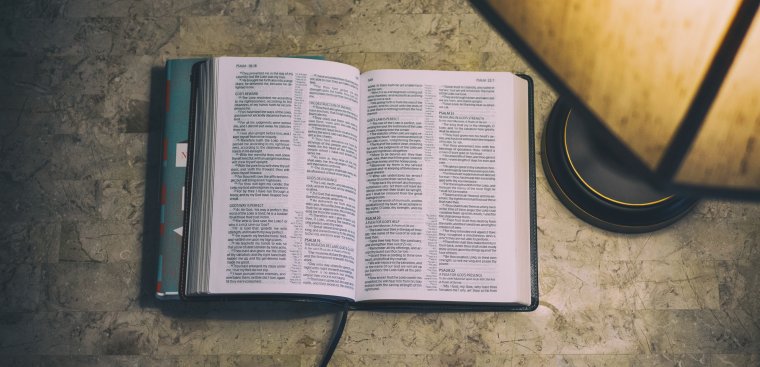 Your Relationship with God Withers When it Is Neglected If I asked you a question about your own devotional life, would you be uncomfortable? Some Christians spend little—if any—time with the Lord on a daily basis. There are those who think if they read The Daily Bread or a verse or two out of the Bible and perhaps whisper a short prayer, they are being extremely spiritual. In their mind, that is enough to help them develop spiritually. Yet, many times that same Christian will spend forty-five minutes to an hour looking at social media sites or perusing news or sports sites. Perhaps they spend several hours watching television, listening to sports or talk radio, or reading some secular literature.In John 15, we find some of Jesus' final words before His death on the cross. I think we realize that if a person knows he has a short time to live, he might speak some of his most important thoughts to those he loves. Jesus did that in the Upper Room and on the way to the Garden of Gethsemane. In this great chapter of John, Jesus speaks about the importance of abiding in Him. He likens it to a branch being attached to a vine. If the branch is removed from the vine, it withers and dies. It can only bear fruit as it is attached or abides in the vine.Jesus is saying that it should be the same way for believers. If we want to be truly spiritual and have fruit in the Christian life, then we must abide in Christ. We must do what Psalms 1:1–3 states—we must delight in the Law of the Lord and meditate on it day and night! When we do, we will be like a tree planted by the rivers of water, bringing forth fruit, and we will truly prosper in the Christian life.Here are a few things every Christian needs to do:1. Spend some quality time with Christ every day and throughout the day (Matthew 4:4).2. Memorize Scripture verses and let their truths rest in your heart (Psalm 119:11, Colossians 3:16).3. Let those truths permeate your mind and think on them throughout the day (Psalm 1:2).4. Put away, or quit, things that aren't pleasing to the Lord. Let the Holy Spirit search your life and point out the things that God wants you to face and deal with (Psalm 139:23, Ephesians 4:22, Colossians 3:9).If you will make this a practice with a heart that longs for and loves the Lord, you will truly be walking in the Spirit and growing in grace!
Genesis 4:16, "And Cain went out from the presence of the LORD, and dwelt in the land of Nod, on the east of Eden." Psalm 51:11, "Cast me not away from thy presence; and take ... Read MoreThe post Why Some Bounce Back appeared first on Solve Church Problems.

"Put on the whole armour of God, that ye may be able to stand against the wiles of the devil. 12 For we wrestle not against flesh and blood, but against principalities, against powers, against the rulers of the darkness of this world, against spiritual wickedness in high places…." Ephesians 6:11-13 "Christian, be careful. Get Read MoreThe post A Battle Rages first appeared on Devotions From The Bible.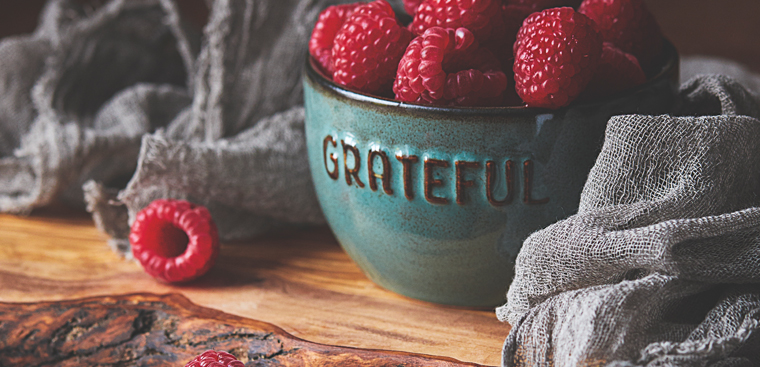 If I had the choice to be in attendance at the very first thanksgiving, I would have made the choice to skip it! When I think about what our forefathers had to endure the previous year, there was not much to be thankful for.The Pilgrims documented their journey as they encountered the high seas, with enormous waves threatening to capsize their ships, diverse sicknesses, and even rat infested quarters. Once they landed, there was no Holiday Inn awaiting them. They faced a brutal winter, a terrible flu season, and an unknown enemy. Despite the Pilgrims' many earthly reasons to complain, they made the decision to give thanks to God.Likewise, the book of Acts documented Paul's journeys as he was misunderstood, slandered, attacked, beaten, stoned, imprisoned, and shipwrecked. Opposition followed him everywhere he went. Nevertheless, Paul was profoundly thankful. Despite his many earthly reasons to complain, Paul was constantly giving thanks to God.What impact do the Pilgrims and the Apostle Paul have on me? It teaches me that being thankful has little to do with my present circumstances; it has much more to do with my perspective.For the Pilgrims', they knew they were securing the freedom to worship God, the freedom to employ their gifts, and freedom to reach their full potential. Future generations would be able to enjoy these freedoms as well. The Pilgrims were thankful knowing that their sacrifices would eventually pay off.For Paul, he knew that through all of these hardships the gospel was advancing. He states, "That the things which happened unto me have fallen out rather unto the furtherance of the gospel" (Philippians 1:12).Would I have given thanks, if I had prayed for a smooth journey and barely survived the rough seas? Would I have praised God for His goodness, if half of my loved ones had died during the harsh winter months? Would I have given thanks to God, if I were arrested for sharing my faith? Would I have given thanks to God, if I had been chased out of town? Surely, I would if I knew that through those experiences others could have the freedom to worship Christ or hear the Gospel.Thanksgiving really is a choice. Resist being cynical and critical. Make the choice to be thankful.
by Phil Johnson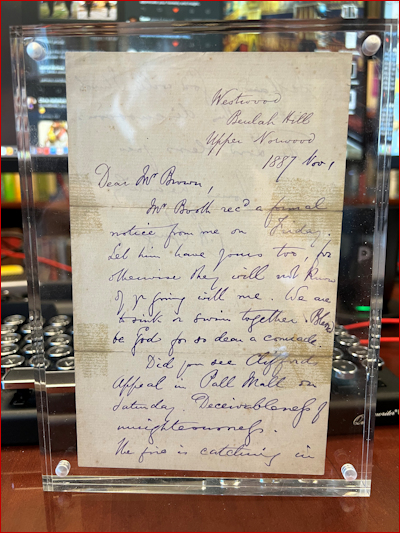 (Click for a hi-res image.)

n October 28, 1887 (a Friday)—well into the Down Grade controversy—Charles Spurgeon wrote the Secretary of the Baptist union to withdraw his membership in the Union. The following Tuesday, November 1, he hand-wrote this letter to his friend Archibald Brown, urging him to withdraw from the Union as well: WestwoodBeulah HillUpper Norwood 1887 Nov 1 Dear Mr Brown, Mr. Booth recd a formal notice from me on Friday. Let him have yours too, for otherwise they will not know of yr going with me. We are to sink or swim together. Blessed be God for so dear a comrade. Did you see Clifford's Appeal in Pall Mall on Saturday? Deceivableness of unrighteousness!" The fire is catching in Scotland. God will I trust work by this discussion. The Lord bless you Yours HeartilyC. H. Spurgeon My most treasured item of historic Baptist memorabilia is the handwritten original of that letter. Some details about the context: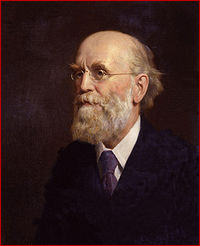 "Clifford" is John Clifford, who had written an unctuous "Appeal to Mr. Spurgeon" in the Saturday edition of The Pall Mall Gazette. (That article is what Spurgeon is referring to in his letter to Brown.) Clifford was serving at the time as Vice-President of the Baptist Union. A year later he would be elected president, and in that role he would preside over the Baptist Union's infamous censure of Spurgeon. In his mostly excellent biography of Spurgeon, W. Y. Fullerton charitably tries to portray Clifford as "one of Mr. Spurgeon's most ardent admirers." He was anything but. He was analogous to those who call themselves "progressive" today. When Clifford first came to London at the age of 20 in 1856, he came to the city specifically to hear Spurgeon. But even in those days, Clifford was hardly a solid Bible-believing evangelical. He was enthralled with Ralph Waldo Emerson and had seriously contemplated becoming a Unitarian. Ultimately, however, he remained at least nominally evangelical and in 1858 took a position as pastor of the Praed Street Baptist Church in London, where he remained until his retirement in 1915. By the late 1880s, Clifford had concluded that Spurgeon and the brand of evangelical conviction he represented were oldfangled and out of fashion—and Clifford thus helped lead the modernist effort to silence Spurgeon's concerns about doctrinal down grade. Tom Nettles describes Clifford as an "irrepressible liberal. Personally, I like Spurgeon's description of Clifford's passive-aggressive approach to Spurgeon and the Down Grade: "Deceivableness of unrighteousness!" A month later, Spurgeon wrote the secretary of the Baptist Union Council, declining the council's plea for him to reconsider his resignation. In that letter, Spurgeon said candidly, "I regard full-grown 'modern thought' as a totally new cult, having no more relation to Christianity than the mist of the evening to the everlasting hills."Â

by Phil Johnson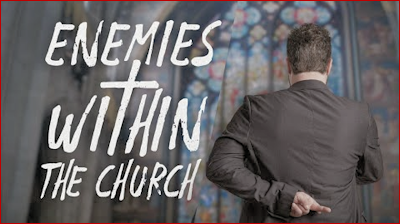 finally had an opportunity to see the documentary "Enemies Within the Church," and as promised, here is a candid review:  The Good     You need to watch this documentary. Its central message sounds a clear and necessary alarm that today's evangelicals (leaders and lay persons alike) urgently need to hear and heed. It is a two-hour video presenting undeniable evidence that influential forces within the church have been (and still are) working hard to advance an agenda that is rooted in neo-Marxism, overlaid with identity politics, and peppered with postmodern jargon. In other words, countless Christians are being force-fed an ideology that comes from the world, not from Scripture. It is being pushed in our seminaries and churches with tactics (and a lot of financing) taken from secular left-wing sources. The worldview and values these change-agents promote are clearly influenced by radical feminism, the sexual revolution, academic elitism, socialist tenets, and critical theory. Those who traffic in these ideas don't necessarily sound overtly hostile to the authority of Scripture. Instead, they subtly undermine moral principles, vital doctrines, and the gospel itself. They subvert historic evangelical convictions by lobbying for Woke doctrines and liberal trends while relentlessly warning evangelicals that the church will lose the next generation, maybe even die, if we don't stay in step with the drift of the secular intelligentsia.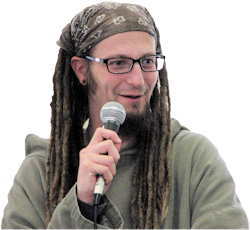 This is by no means a new phenomenon. There is an easily traceable line of descent that runs from the Socinians of the 16th and 17th centuries through the Deists and Unitarians of the 18th century, the modernists of the 19th century, the liberals and pragmatists of the 20th century, and the Emergents of the 21st century. Today's Wokevangelicals are following identical lines of argument, employing similar rhetoric, and drifting in the same direction as all of those previous departures from evangelical orthodoxy.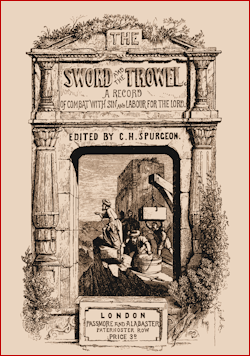 In 1887, The Sword and the Trowel (Charles Spurgeon's monthly journal) published two articles titled "The Down Grade," by Robert Schindler. A fierce polemical war ensued and lasted for several years, known as "The Downgrade Controversy." Anyone who has read about Spurgeon's final years of ministry knows of this controversy. Spurgeon himself and most who were close to him believed the stress of fighting the Downgrade hastened his death. He died less than five years after publishing Schindler's articles. Robert Schindler's (and Spurgeon's) whole point was that the path of liberal apostasy is well-worn and familiar, and it should therefore be obvious to any vigilant observer when a church, educational institution, denomination, or Christian leader starts down that path. As the title suggests, Schindler noted that it's a steep downhill path, so once any person or group takes that turnoff, it becomes nearly impossible to stop the movement downhill. Schindler was warning against the modernist influence that infected the Baptist Union in Victorian England, but his words are totally applicable to the current drift of Wokevangelicalism. Be forewarned: "Enemies Within the Church"—like those 1887 articles in The Sword and the Trowel—will be deeply controversial. Sadly, many believers will conclude that the controversial nature of the documentary basically nullifies its message. After all, aren't Christians supposed to love one another? How can we warn against the influence of fellow church members and not be guilty of divisiveness? But the New Testament is full of admonitions to be on guard against destructive influences within the church. These are wolves in sheep's clothing (Matt. 7:15)—"fierce wolves [that] will come in among you, not sparing the flock; and from among your own selves will arise men speaking twisted things, to draw away the disciples after them" (Acts 20:29-30). We are commanded to "to contend for the faith that was once for all delivered to the saints" (Jude 3)—especially against those who want to rewrite the faith anew for each generation. This documentary does a superb job in that task, and for that reason I commend it. The cinematography is stunning. The editing is superb. The story is told in a clear and compelling way. The message is poignant. Overall, I give the production high marks, and I hope it gains a large audience. The Bad     I should, however, mention that I have a few minor theological quibbles. The narrator (Cary Gordon) and several of the featured faces seem to be from Wesleyan backgrounds. That's not my complaint (though I'm a Calvinist). If there was any overt Arminianism in the presentation, I didn't notice it. On the whole, they did a fine job. But at times speakers mentioned points of doctrine that I thought should have been presented with greater care, or omitted completely. For example, around 47:40, one of the interviewees mentioned John 1:14, "The Word became flesh and dwelt among us." Pastor Gordon replies, "That means the Old Testament was made flesh in Jesus Christ." "Yup," says the interviewee. Pastor Gordon continues: "So if we're to vilify the Old Testament and say we don't need it anymore, we're talking about some part of Jesus." "No!" I say out loud. That's not what the apostle John is saying. The expression "the Word" throughout John 1 is a reference to Christ in his eternal glory, not the Old Testament. I share Pastor Gordon's contempt for the idea that Christians don't need the Old Testament, but it's not necessary make that point by getting sloppy with our exegesis of John's gospel. Still, that's a disagreement that doesn't materially affect my endorsement of the film. It doesn't alter or diminish the validity of the larger central message. A bigger objection of mine would be the way the documentary deals with the Ten Commandments. Here again, I agree with the point the documentary apparently wants to make, but I'm not completely satisfied with how they make it. Here's the part I agree with: Postmodern evangelicals do overemphasize the love of God and deliberately truncate what Scripture says about sin, righteousness, and judgment—to the point where most in the evangelical movement today seem to think the whole gospel message is that God is love, or that God loves you in particular. The documentary correctly points out that we have not preached the gospel at all if we don't deal with the problem of sin and call unbelievers to repentance (Acts 17:30). (I also agree that anyone who says the Ten Commandments have no relevance for Christians is an antinomian. And when you try to syncretize Wokeism with evangelicalism, antinomianism is one of the inevitable, and spiritually deadly, results.) Nevertheless, I wish the documentary had taken greater pains to make clear that the Ten Commandments are not the gospel, or even part of the gospel. They are a prelude to the gospel—a tutor that points us toward Christ and the gospel (Gal. 3:24). The gospel itself is a message about the work of Christ to liberate us from the bondage of sin and the condemnation of the law. The heart of the gospel is the doctrine of justification by faith—not the Ten Commandments. I'll mention just one other nagging complaint: I think what the documentary says about pietism vs. political activism seems to imply that these are the only two options in a fairly well-defined either/or choice for Christians. But lots of godly, biblically astute, reasonable Christians are neither pietists nor political Zealots. They recognize that churches tend to lose their focus and sometimes even cease preaching the gospel when they become immersed in unbridled political activism. The true remedy for what ails both the evangelical movement and secular culture is not something that can imposed by legislation. Nor can righteousness be achieved by Christians flexing their collective political clout. "If a law had been given that could give life, then righteousness would indeed be by the law" (Gal. 3:21). Dominionism is a corruption of the church's true agenda (Matt. 20:25-26). The disciples, not the party of the Zealots, are our role models in seeking to turn the world upside down. The Ugly     Now, if you've seen the online chatter surrounding the release of this documentary, you may be aware that there's a noisy squad of smart-alecky Zealots who began badgering a list of conservative Christian leaders who had previously spoken out against the influence of Wokeism. The Zealots demanded endorsements for this documentary almost as soon as it appeared in a downloadable format. Their nagging quickly turned to ugly public taunts and accusations. I don't believe the documentary's producers were directly involved in or keenly aware of that campaign of harrassment. In fact, Judd Saul, the project's director, responded graciously to all the noise by making sure I had a speedy opportunity to see the full documentary. I would have eventually watched it anyway and most likely posted a recommendation, but I appreciate Judd's efforts to link me up with a timely review copy.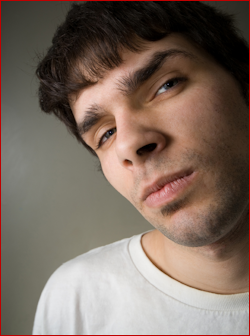 Still, those unauthorized efforts to promote the film by browbeating men in Christian leadership have prompted me to say once again that nothing undermines biblical discernment and the cause of truth more deeply and hurtfully than haughty controversialists who act like they firmly believe they are the kingpins and custodians of the cosmic war against false teaching. They seem to think the truth is best advanced by intimidation, insults, crass language, and caustic rhetoric. Passages like 1 Corinthians 13:4-7; Galatians 5:22-23; and 2 Timothy 2:24-25 have no obvious impact on their dealings with others—because as they will point out, undiscerning people misuse those texts to justify their refusal to contend for the faith. But that doesn't give spiritual warriors license to ignore those features of true Christlikeness altogether. My counsel: Beware of anyone who treats captiousness as sport. Frankly, such people actually undermine the cause of truth, and in their own way, they can be just as dangerous to the spiritual health of the church as the out-and-out Marxists. One Final Thing     Virtually all the negative pushback I have seen aimed at "Enemies Within the Church" has come from Southern Baptist sources. The Conservative Baptist Network promoted the film and announced that they would host the premier on the campus of Mid-America Baptist Theological Seminary. The President of Southwestern Baptist Theological Seminary protested the showing and Tweeted an open letter expressing with "deep disappointment but strong conviction," a charge that the documentary contains "scandalous and scurrilous slander." What about that claim? What is the right response to those who claim the documentary is slanderous?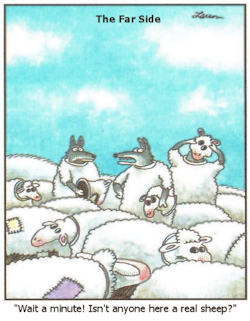 Let me speak plainly: I don't have the time or the need to investigate and verify every individual claim made in the documentary. "Enemies Within the Church" echoes an opinion I have stated many times already, so yes I emphatically agree with the central message. Most of the claims made are either well-established facts, or they are sufficiently documented in the film itself with video records and direct quotations. Plus, the clear and persuasive testimony of multiple eyewitnesses is hard to gainsay. So the documentary raises questions that need to be answered. It points out issues that need to be addressed. It highlights problems that need to be corrected. To single out a disputed claim or two and blow the whole thing off as "slander" would be a monumental mistake. Deconstructing the critics' concerns by splitting hairs over terminology or by denying that Critical Race Theory (CRT) has infiltrated Baptist seminaries is not an adequate answer to the concerns raised in this documentary. We've all seen the videos where Baptist seminary professors do parrot rhetoric from CRT sources. The concerns raised by this film cannot be sidestepped or pushed aside. They must be answered. For the record, I didn't notice any factual claims in the documentary that struck me as questionable. Some statements were made that I would like to see thoroughly documented. For example, a critic might claim that some of the connections drawn between various people and organizations may or may not be more tenuous than the narration noted. However, it would be ludicrous for any biblically minded believer to deny that large-movement evangelicalism is speeding quickly in a bad direction; that some of the very best leaders in key evangelical institutions do not appear to be trying very hard (if at all) to reverse the drift; and that many other key leaders are aggressively promoting wokeism, identity politics, and other ideas that clearly obscure the straightforward simplicity of the gospel. Those are all legitimate—and weighty—concerns. In the 1970s, all conservative evangelicals regarded the Sojourners organization as a left-wing outlier and a threat to orthodoxy because of the socialist and radical political agenda they were pushing. Today that point of view is considered mainstream in the larger evangelical movement. Such a profound shift does raise vital questions (or should I say "serious doubts"?) about whether we are truly together for the same gospel. "Enemies Within the Church" demands a careful inquiry and answers to those questions.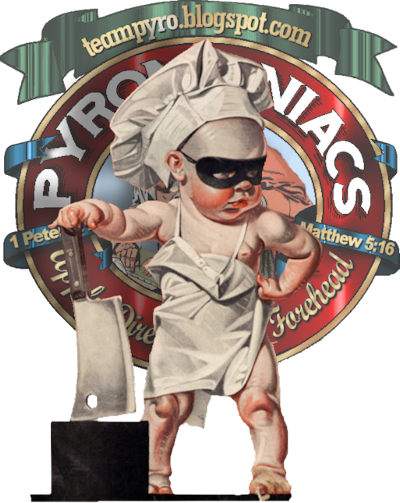 If you missed Bro. Mikes Sermon on Revelation 1:1-3 you can download the audio here, or you can stream it from its archive.org page.