Dear Friends,A recent study reveals that loneliness has now reached epidemic levels in the United States. In a survey of over 20,000 adults 18 and over, the numbers are staggering:Nearly half of Americans report sometimes or always feeling alone (46 percent) or left out (47 percent).One in four Americans (27 percent) rarely or never feel as though there are people who really understand them.Two in five Americans sometimes or always feel that their relationships are not meaningful (43 percent) and that they are isolated from others (43 percent).One in five people report they rarely or never feel close to people (20 percent) or feel like there are people they can talk to (18 percent).Americans who live with others are less likely to be lonely (average loneliness score of 43.5) compared to those who live alone (46.4). However, this does not apply to single parents/guardians (average loneliness score of 48.2) – even though they live with children, they are more likely to be lonely.Only around half of Americans (53 percent) have meaningful in-person social interactions, such as having an extended conversation with a friend or spending quality time with family, on a daily basis.Generation Z (adults ages 18-22) is the loneliest generation and claims to be in worse health than older generations.Interestingly, the study notes that "Social media use alone is not a predictor of loneliness; respondents defined as very heavy users of social media have a loneliness score (43.5) that is not markedly different from the score of those who never use social media (41.7)." What is not being said here is that this statistic clearly indicates that increased social media use is affecting everyone, not just heavy users.I witnessed a perfect example of this last night at a restaurant. At the booth next to my wife and I, a large family had wedged themselves into both sides of the table. Despite this perfect opportunity for a great evening of quality family time, I couldn't help but notice that large periods of time went by with the family sitting in silence. Why? Because half of the people at the table had their faces buried in their phones, while the other family members stared off into space. Is it any wonder that half of the country is not having any meaningful conversations with anyone when the people they are trying to talk to are staring down at a screen?This study should be a reminder to believers that we should always be ready and willing to give everyone we encounter our full attention, not just our family and friends. Phones and social media aren't the only culprits here—often it is our own fear of looking abnormal that keeps us from spending a few moments talking with a homeless person on the street or our Uber driver. We must work on refocusing our priorities to giving everyone in our lives the time and attention they crave and rightfully deserve.God created us to love and to be loved. We all need to be constantly reminded of the timeless adage: "It is good that you exist." When we spend quality time with our family members and everyone else the Lord puts in our path, we reaffirm this basic truth and help to spread Christ's Kingdom.Thank you for your prayers and for your continued support of FRC and the family.Sincerely,Dan Hart Managing Editor for Publications Family Research Council FRC ArticlesChristians can influence the world without being influenced – Tony PerkinsWomen & Pornography – Patrina MosleyDismemberment Abortion – Patrina MosleyFlocking to tend to our nation's spiritual needs – Travis WeberPlanned Parenthood's tax dollar gravy train just got derailed – Cathy RuseImitating My Father – Dan HartGetting to Know Generation Z – Marion MealorGood But Not Great: Don't Be Fooled by the Masterpiece Decision – Andrew RockWarning to Northern Ireland: Science Without Faith is Dead – Patrina MosleyMasterpiece Cakeshop: How Can a 7-2 Supreme Court Decision Be "Narrow?" – Peter SpriggPolitically Motivated Research Underestimates Risk of Suicide After Abortion – Martha ShupingMasterpiece Cakeshop: Summary of Each Supreme Court Opinion – Peter SpriggThe Ethical Imperative of Adult Stem Cell Research – Hannah BorchersSupreme Court Protects Jack Phillips' Rights, Tells Colorado: "Not So Fast" – Travis Weber Religious LibertyReligious Liberty in the Public SquareSupreme Court Rules in Favor of Baker Who Declined to Make Same-Sex Wedding Cake – National Catholic RegisterState Judge Sides with Christian Baker – Rodney Pelletier, Church MilitantPhiladelphia Archdiocese sues city over foster care placements – Matthew Gambino, CruxValedictorian: "They Told Me I Had to Take Christ Out of My Speech" – ToddStarnes.comA tall Christian cross stood in a Michigan park for nearly 70 years. Now it's gone – Lisa Gutierrez, The Kansas City StarDemocrats introduce bill to counter Sen. Orrin Hatch's religious freedom law – Dennis Romboy, Deseret NewsIndiana high school accepts teacher's resignation over transgender policy – Kathleen Joyce, Fox NewsInternational Religious FreedomPence Meets Indonesia's Top Muslim Leader After Church Attacks – Kate Shellnutt, Christianity Today'Human rights disaster': China's persecution of Christians at highest level since Mao – Bradford Richardson, The Washington TimesReligious War Looms in Nigeria as Christian Body Count Climbs – Lela Gilbert, NewsmaxCanada's top court rules against Christian law school: LGBT rights trump religious freedom – Lianne Laurence, LifeSiteNewsPolice seizes 1,100 Bibles in China's Shandong province – Madeeha Bakhsh, Christians in PakistanThe Radical Forgiveness One Egyptian Mother Has for Her Son's Murderers – Lindy Lowry, Open DoorsSeveral Iranian Christians to Serve Time in Prison – Jeffrey Cimmino, The Washington Free BeaconInternational Religious Freedom Report for 2017 – U.S. Department of StateU.S. senator introduces bill for sanctions against Turkey – Hürriyet Daily News LifeAbortionWhat Happened When 3 Women Faced Deep Suffering Rather Than Abort Their Children – Maureen Mullarkey, The FederalistThe Silent Suffering of Fathers After Abortion – Victoria Robinson, The Daily SignalPresident Trump to cut Planned Parenthood funding – Cassy Fiano, Live ActionIreland votes to legalize abortion: 'a tragedy of historic proportions' – Claire Chretien, LifeSiteNewsSupreme Court Rejects Planned Parenthood Challenge to Arkansas Pro-Life Law That Could Close Two Abortion Clinics – Steven Ertelt, LifeNewsGirl with Down Syndrome stuns politicians with powerful speech about her 'right to be alive' – Jonathon Van Maren, LifeSiteNewsPro-life commercial from Herbal Essences stirs up controversy – Nancy Flanders, Live ActionAdoptionFoster Care Fanaticism in Philadelphia – Darel E. Paul, First Things3 Things We Learned While Waiting For Our Adopted Child – Kelly Cox, Her View From HomeI Chose Adoption For My Baby, But I Didn't Let Go – Leah Outten, Her View From HomeObamacareObamacare Is Shrinking the Individual Health Insurance Market – Edmund Haislmaier, The Daily SignalConservative groups, congressional Republicans appear poised for another try at ObamaCare repeal – Joseph Weber, Fox News FamilyMarriageHow to Build a Healthy Marriage With Authentic Communication – Michelle Habel, Focus on the FamilyFive Myths About Fathers and Family – W. Bradford Wilcox, Family StudiesBaby Bust: Fertility is Declining the Most Among Minority Women – Lyman Stone, Family StudiesHere's why it matters that Americans are having fewer children than ever before – Jeremy Carl, Fox NewsMarriage Support Needs Time to Work – W. Bradford Wilcox, Family StudiesCouple with Down syndrome reveals secret to 23 years of wedded bliss – Cerith Gardiner, AleteiaGrandpa's 6 tips for a successful marriage – Jackie Pilossoph, Chicago TribuneNatural Rights, God, and Marriage in the American Founding – Vincent Phillip Muñoz, Public DiscourseEconomics/EducationThe Left's War Against Prosperity in Seattle – Jarrett Stepman, The Daily SignalFaith/Character/CultureThe Importance of Dads in an Increasingly Fatherless America – Virginia Allen, The Daily SignalOn Father's Day, Remember the Fatherless – Alysse ElHage, Family StudiesThank You For Being a Dad Who Shows Up – Emily Solberg, Her View From HomeWhat Mothers Cannot Give to Their Sons – Anthony Esolen, Public DiscourseNo, Amazon Tribes Should Not Be Allowed To Kill Their Children – John Daniel Davidson, The FederalistWhat Anthony Bourdain Reveals About Living In The Age Of Loneliness – Ben Domenech, The FederalistHow Faith Communities Can Push Back the Darkness of Suicide – Emilie Kao, The Daily SignalHuman SexualitySchool Can Force Students to Share Bathrooms With Transgender Students, Federal Court Rules – Rachel del Guidice, The Daily SignalSan Diego Parents Pulling Their Kids From School Over Inappropriate Sex-Ed Curriculum – Grace Carr, The Daily SignalThe War Against Abstinence: Blockers, American Pie, and the Last Great Sexual Taboo – Daniel Ross Goodman, Public Discourse'The Dating Project' movie offers a 101-level course in courtship – AleteiaNearly 90 Percent of Public Opposed to Virginia County's Sex Ed Changes – Rob Shimshock, The Daily CallerHuman TraffickingDOJ Arrests 2,300 Alleged Child Pornographers And Sex Traffickers – Jacob Airey, The Daily WirePornographyRadical Parenting – Protecting Our Kids from Pornography – GretaEskridge.comDoes Pornography Feed Sex Tourism? – Rose Brugger, Public DiscourseMore Americans Say Pornography Is Morally Acceptable – GallupPorn Addict Says 'Wrong Click Changed My Life' as a Teen, Exposing Her to Abusive, Animal-Like Sex – Stoyan Zaimov, The Christian Post
For years, researchers have been studying the worldview of millennials and how it differs from the generations before them. More recently, however, a new generation that is just entering their college years is stepping into the spotlight and gaining attention—Generation Z. Who are they? The simple answer is that they are the 60-70 million people born between 1999-2015 (ages 2-18), making them the second largest generation in America. The more complicated answer, however, encompasses the identity of the most ethnically diverse generation alive today. What is shaping them? What is their worldview? How can we lead them? Based on research conducted by the Barna Group in partnership with the Impact 360 Institute, Jonathan Morrow answers these questions at an FRC Speaker's Series event yesterday in Washington, D.C.As Gen Z is growing up, it is vital to know and understand what is shaping them and if they will carry on the cultural and moral trends that defined Millennials. David Kinnaman, president of Barna Group, asks a very significant question, "Is it possible that many churches are preparing young Christians to face a world that no longer exists?" This is something we must recognize in order to equip Gen Z for the challenges they are sure to face. The percentage of people with a biblical worldview has been in evident decline with each generation, from the Baby Boomers to Gen Z. According to Morrow, only four percent of Generation Z have a biblical worldview, making them the "post Christian" generation. It is important to evaluate whether we are preparing our young people for the world we wish we lived in or the world that actually exists.Jonathan Morrow, the Director of Cultural Engagement at the Impact 360 Institute, offers some essential mindset shifts needed for leading Generation Z. This generation does not remember a time without interactive screens, and they exemplify the pros and cons of being "digital natives." Many in this generation need to learn more about how to form relationships with people and how to engage in face-to-face conversations. Today, many young people feel unequipped to defend their faith because they lack the training and knowledge to do so. Morrow pointed out the importance of allowing them to test what they believe by being challenging in their faith, which will give room for it to grow.Too often, the data of our lives is compartmentalized into different boxes, but one of the best gifts we can give Gen Z is showing them how all these isolated parts work together. Our faith should not start and end when we go to church on Sunday, but instead be integrated into everything we do. One of the positive things about Gen Z is that they have a lot of empathy. Our job is to help them channel that in the direction of virtue. They need to know why they believe what they believe so they can take a stand of faith no matter what they may face. In short, Gen Z needs more connections, more challenge, more training, more integration, and more critical thinking.Understanding Generation Z is critical if we want to serve, lead, influence, and equip this next generation. The majority of these young people are still heavily influenced by parents, friends, teachers, and churches. They are driven by the desire for success in schooling and careers, and one of the best ways to reach them is vocational discipleship. We can be an ally to this "next, next generation" and continue to direct them to a biblical worldview. In the words of Morrow, "Listen and be present." For more information and to learn more about Generation Z, be sure to view FRC's Speaker Series event with Jonathan Morrow.Marion Mealor is an intern at Family Research Council.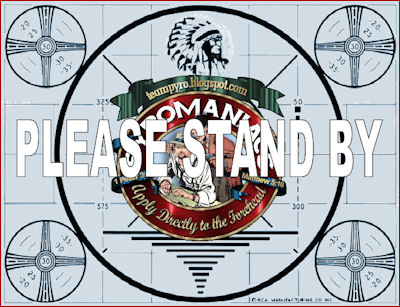 by Phil Johnson

egarding the previous post, let me underscore my answer to an objection that keeps coming up. One of my critics on Twitter stated it as succinctly as anyone. He wrote, "Attraction and lust aren't the same thing. [Therefore] your proposition collapses entirely."I'm aware, of course, that the words attraction and lust have different shades of meaning. Not every attraction entails lust. Attraction is the action or capacity of eliciting interest, affection, sympathy, fascination, or some similar eager response. It's possible—even desirable—to be attracted to things that are altogether holy and good, or even morally neutral, without being guilty of lust.Lust is a sensuous appetite or desire that is inherently sinful—or one that leads to sin. To explain the idea of lust in the sense Scripture uses the word, it is any desire or affinity for something that God has forbidden. "All that is in the world—the desires of the flesh and the desires of the eyes and pride in possessions—is not from the Father but is from the world" (1 John 2:16).In short, you cannot define lust without the idea of attraction. What distinguishes a neutral attraction from a sinful one is both the object of desire and the source of your inclination. To desire what God forbids is a sin, full stop. And such desires are "not from the father." This is never treated as an ambiguous or murky concept in Scripture.On an entirely different topic, several people have already eagerly responded to my call for potential Pyroposts and/or regular contributors to this blog. I haven't had time to reply to any of them yet, so if you submitted something and haven't heard back from me, please don't read my lack of response as apathy or negativity—at least not yet. It's been a terribly busy week. I am trying to clear my desk and calendar. Friday night I'm taking the redeye to NYC with Darlene and our eldest granddaughter for a rare week of pure vacation. I intend to evaluate contributors' submissions when I return.The upside is that if you intend to submit an potential blogpost and haven't done so yet, you have at least a week of breathing room. And if you submitted but wish to revise your submission, you have time for that, too.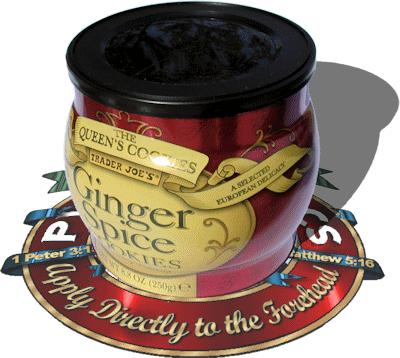 Here are some guidelines and caveats for potential contributors: I don't intend to furnish reviews or critiques of articles that are submitted for consideration. That would be too time consuming.If I decline to post your submission, it doesn't necessarily mean I didn't like it or didn't agree with you. There are lots of fine blogposts out there that just don't fit PyroManiacs tonally or stylistically.Our tone and styles have been so far-ranging, you may wonder what I'm looking for. Here's a list: It needs to be something I would agree with entirely.It needs to be crisp and riveting, not turgid or lackluster.Specifically, it needs to have elements of wit, passion, controversy, or high interest. For the purposes of this blog, it's better to be provocative or even comical than tedious or pedantic.Above all, you need to demonstrate amazing writing ability and sharp verbal skills.Suppose you write a discourse on the doctrine of eternal generation that is completely accurate. I like the topic. The doctrine is certainly an important one. And it's an issue that many people are ignorant of or misunderstand completely. The topic would seem to be good fodder for a Pyropost. Nevertheless, if your writing style is dry or merely academic, even if you explain the doctrine in a totally orthodox and biblical way, it's probably not going to be something I would post here. There are several sound, conservative blogs out there publishing that kind of thing. We want PyroManiacs to stand out, not blend in.I do intend to start posting the weekly Spurgeon excerpts in a few weeks. Kerry Allen has offered to help supply material. I intend to take him up on it.

Dear Friends,If you pay much attention to what everyone is talking about these days—what some might call "news"—it's easy to pick up on a troubling pattern. Kyle Smith at National Review has pinpointed it well: it's "a culture of enmity." It's something that both liberals and conservatives are guilty of—a near constant state of indignation, usually aimed at someone who said something "hateful," that must be made publicly known. As Smith observes, it can be easy to fall into the trap of fighting hate with more hate: "Any uneasy feelings about hate are washed clean when that hate is obviously justified. Hating haters, these days, produces a kind of ecstasy. It is easily mistaken for love."As Christians, we are called to something higher. Even when we feel that we are justified in "calling out" someone for something that they have said or written that we find offensive, we need to slow down and give our response careful consideration. As David French has observed: "If you truly hate the offensive speech in question — if you truly believe it's hurtful — why share it far and wide? Why amplify the offensive voice? Arguably, the worst rebuke for a troll, the worst punishment for the self-promoting radical, is indifference. I have my own standard for engaging bad ideas — First, I wait. I ask myself: Are these ideas gaining traction? Do they threaten to make a material difference in the marketplace of ideas? If the answer is yes, then I engage. If the answer is no, I let the offensive speech die a natural death." In other words, ignoring offensive remarks can often be the most prudent course of action, especially in our current cultural climate of ubiquitous outrage.At the risk of sounding a little bit trite and naïve, it's time for Christians to start a revolution of positivity by infusing the public square with truth, goodness, and beauty. Instead of pontificating about the latest outrage on Facebook, share an insightful spiritual quote you heard from last Sunday's sermon, or share a link to an inspiring story about the adoption of a needy child. The authentic Christian life should not solely be focused on exposing the darkness of evil. Our primary goal should be to magnify the lightness of good.Thank you for your prayers and for your continued support of FRC and the family.Sincerely,Dan Hart Managing Editor for Publications Family Research Council FRC ArticlesThe Child Welfare Provider Inclusion Act: Ensuring a Free Marketplace of Adoption Providers – Travis WeberParents Stand Up for Children in Sex Ed Sit Out – Cathy RuseMore Sex Ed and Even More Stalinism at the Local School Board – Cathy Ruse and Austin RusePompeo: A Proven Leader for the State Department – Ken BlackwellPompeo Is Ready to Lead – William G. BoykinWhy the Alfie Evans Case Is a Full-Blown Example of Forced Euthanasia – Om NarayananCan You See Me? – Patrina MosleyFaith-Based Adoption Providers Must Be Allowed to Serve Needy ChildrenState Department Defends Actual Human Rights Instead of Made-Up Rights – Travis Weber12 Resources to Fight Sexual Exploitation, Part 2 – Peter Sprigg12 Resources to Fight Sexual Exploitation, Part 1 – Peter SpriggWho Owns Free Speech on the Internet?"Suicide Machine" Shows Us Why Combating Euthanasia Is Crucial to the Pro-Life Cause – Om Narayanan Religious LibertyReligious Liberty in the Public SquareNew California Bill Could Ban Sale of Some Christian Books (Yes, Really) – Mark Meckler, PatheosSchool District Forbids Parents From Opting Kids Out of LGBT Lessons – ToddStarnes.comSenators are failing the religious test for office – Jeremy Dys, The HillThe Unsoundness of Silencing Hate – Elizabeth Scalia, Word On FireSchool District Bans Principal From Inviting Parents to Pray at Flag Pole After Atheist Complaint – Samuel Smith, The Christian Post US Christian who refuses to pay taxes until abortion is defunded has first big win in court – Calvin Freiburger, LifeSiteNewsIowa Senate refuses to confirm Board of Medicine appointee over post on LGBTQ issues – William Petroski, Des Moines RegisterSouthern Poverty Law Center Quietly Deleted List of 'Anti-Muslim' Extremists After Legal Threat – Jack Crowe, National ReviewSatanists Declare War on Arkansas Ten Commandments – ToddStarnes.comInternational Religious FreedomState Dept. Convinced Andrew Brunson Is Innocent, Says Turkey Lacks 'Credible Evidence' – Samuel Smith, The Christian PostAttack on Nigerian church kills 15 worshippers – Onize Ohikere, WORLDTrudeau: 'We will not apologize' for valuing abortion over free speech – Calvin Freiburger, LifeSiteNewsMilitary Religious FreedomBaptist Army Chaplain Faces Punishment for Religious Beliefs – ToddStarnes.comSan Diego-based admiral declines to probe Bible placement at Okinawa hospital – Carl Prine, The San Diego Union-Tribune LifeAbortionHouse passes bill banning abortions based on Down Syndrome – Liz Navratil & Angela Couloumbis, The InquirerState Department: Abortion 'is not a human right' – Joel Gehrke, Washington ExaminerPro-Choice Movement Opposes Abortion Alternatives in South Bend – Alexandra DeSanctis, National ReviewCecile Richards Finally Leaves Planned Parenthood After 12 Years and 3.5 Million Abortions – Micaiah Bilger, LifeNewsAdoptionAdopting Priorities – Kathryn Jean Lopez, The Stream10 things that will kill your church's orphan care ministry: Part 1 – Rick Morton, Ethics & Religious Liberty CommissionFinally a family: Inside the adoption process for three Bedford County sisters – Siobhan McGirl, WDBJ710 things that will kill your orphan care ministry: Part 2 – Rick Morton, Ethics & Religious Liberty CommissionBioethicsThe State-Ordered Killing of Young Alfie Evans – John O'Sullivan, National ReviewAlfie Evans' Death Illustrates The Monstrous Logic Of The Welfare State – John Daniel Davidson, The FederalistAlfie Evans and Our Moral Crossroads – Charles C. Camosy, First ThingsObamacareRepublicans have a long way to go toward fully repealing ObamaCare – Rachel Bovard, The Hill FamilyMarriageHealing a Hookup Culture through the Goods of Marriage – Timothy P. O'Malley, Family Studies"The Flash," Fear, and the Kenosis of Marriage – Rachel Bulman, Word on FireDwayne 'The Rock' Johnson should put a ring on it — for his kids' sake – W. Bradford Wilcox, USA TodayEffective Marriage Preparation for the Next Generation Is More Important Than Ever – Tiffany L. Clyde and Alan J. Hawkins, Family StudiesThe New States' Rights: Is Parenthood Defined by Biology or Government? – Adam J. MacLeod, Public DiscourseA Marriage Restored – Thomas Jeffries, Focus on the FamilyFor Most Couples Who Stay the Course, Marriage Gets Better With Time: An Interview with Paul R. Amato – Alysse ElHage, Family StudiesEconomics/EducationAnti-homeschooling bill defeated in California – The Desert ReviewWhy Christian Higher Education Still Matters – Chris Hazell, Word on FireNew National Test Scores Show Betsy DeVos Was Right About Public Schools – Mary Clare Amselem, Intellectual TakeoutHow Colleges Are Ripping Off a Generation of Ill-Prepared Students – Walter E. Williams, The Daily SignalFaith/Character/CultureWhy you should encourage your child to befriend the kid who's "different" – Adrian Buntin, Ethics & Religious Liberty CommissionMake It Easy for Your Kids to Love God – Ray Ortlund, Desiring GodFrom the Depths of John Krasinski's Catholic Past: A Quiet Work of Art – Sarah Perry, Benedict XVI InstituteWhen God Shouts – Pat Flynn, Word on FireChristian, choose hope in an age of cynicism – Jason Duesing, Ethics & Religious Liberty CommissionHuman SexualityThe School System Corrupts And Sexualizes Our Children And Calls It 'Sex Ed' – Matt Walsh, The Daily WirePromiscuous America: Smart, Secular, and Somewhat Less Happy – Nicholas H. Wolfinger, Family StudiesHow the New Corporate Elite Sold Same-Sex Marriage to the American Public – Scott Yenor, Public DiscourseEncouraging Intentional Dating in a Hookup Culture – Meg T. McDonnell, Family StudiesHuman TraffickingThis Man Rescues Children From Sex Slavery And Wants You To Know This About Backpage – Bre Payton, The FederalistPornographyJesus's Compassion for Those Who Love Porn – Mo Isom, The Gospel CoalitionWhy redeeming our thoughts matters – Liz Wann, Ethics & Religious Liberty Commission