by Thomas WatsonWhat is it to have other gods besides the true God? I fear upon search, we have more idolaters among us than we are aware of.(1) To trust in any thing more than God, is to make it a god. If we trust in our riches, we make riches our god. We may take comfort, but not put confidence in them. It is a foolish thing to trust in them. They are deceitful riches, and it is foolish to trust to that which will deceive us. Matt 13: 22. They have no solid consistency, they are like landscapes or golden dreams, which leave the soul empty when it awakes or comes to itself. They are not what they promise; they promise to satisfy our desires, and they increase them; they promise to stay with us, and they take wings. They are hurtful. 'Riches kept for the owners thereof to their hurt.' Eccl 5: 13. It is foolish to trust to that which will hurt one. Who would take hold of the edge of a razor to help him? They are often fuel for pride and lust. Ezek 28: 5. Jer 5: 7. It is folly to trust in our riches; but how many do, and make money their god! 'The rich man's wealth is his strong city.' Prov 10: 15. He makes the wedge of gold his hope. Job 31: 24. God made man of the dust of the earth, and man makes a god of the dust of the earth. Money is his creator, redeemer, comforter: his creator, for if he has money, he thinks he is made; his redeemer, for if he be in danger, he trusts to his money to redeem him; his comforter, for if he be sad, money is the golden harp to drive away the evil spirit. Thus by trusting to money, we make it a god.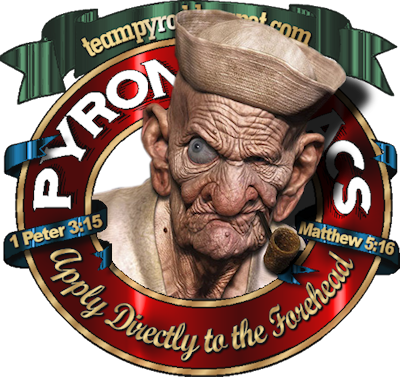 by Phil Johnson

ull disclosure: Here is the development that finally provoked my sense of consecrated indignation enough to motivate me to start blogging again: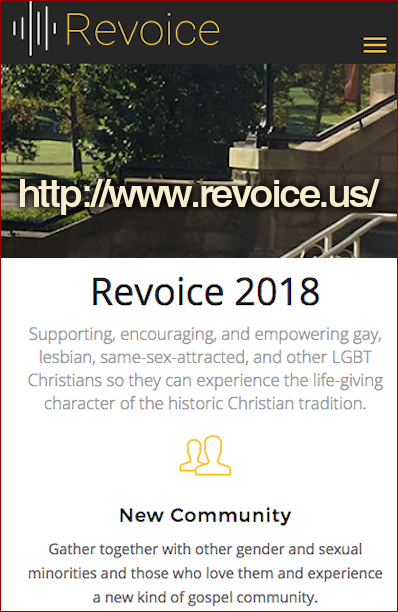 It's the latest "evangelical" superconference. As you see, their own ad copy tells us they are devoted to "supporting, encouraging, and empowering gay, lesbian, same-sex-attracted, and other LGBT Christians so they can experience the life-giving character of the historic Christian tradition." The conference is being organized and supported by a large cast of evangelical thought-leaders—including some people generally assumed to be sound and reliable spiritual guides.Fred Butler blogged about it yesterday, and it'll save me some work if you read his assessment of the actual conference itself. (You may need a translator for the cornpone-and-pot-likker dialect he slips into occasionally, but the cardinal points he makes are unassailable.)Anyway, I want to comment on the conference's underlying theory, because it strikes me as a Really Bad Idea (and a patently unbiblical opinion). Nevertheless, it seems to be gaining traction rapidly—even among many influential and hitherto trustworthy evangelical leaders. It's the notion that homosexual orientation is morally neutral. The claim being made is that gay desires are not really sinful unless they are acted upon. So a person can fully self-identify as lesbian, bi-sexual, gay, transsexual, gender-fluid, or otherwise "queer" and be a church member in good standing—as long as he, she, xe, (or whatever) remains celibate.I first began to realize realized how widespread that idea has become in the evangelical community two years ago, when the following Tweet was posted from the official Twitter account of The Gospel Coalition (TGC):"It's more masculine to be attracted to men yet obedient to God than attracted to women and disobedient to God."I referred to TGC's Tweet as a "hazy, misleading sophism" and added, "Lusting for something sinful is not 'obedien[ce] to God.'" A long argument ensued, with several friends on my FaceBook page and lots of my Twitter followers expressing shock and surprise that I would hold an opinion so egregiously out of step with postmodern political correctness. The "proper" postmodern opinion was succinctly stated by an exasperated commenter on my FaceBook page: "Desires are neutral until they are used sinfully," he wrote.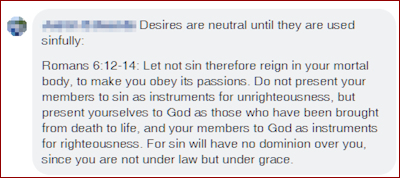 I fear that idea is finding currency among leading evangelicals. But it is dead wrong and subversive to genuine holiness. Scripture is chock full of statements emphatically condemning evil desires—from the Tenth Commandment (Exodus 20:17) to Jesus' words about mental and visual lust in the Sermon on the Mount (Matthew 5:27-29). What, after all, is lust but raw, sinful desire?Those who argue that LGBT "orientation" is morally neutral often point out that an unmarried heterosexual man's attraction to women isn't necessarily deemed sinful, assuming he remains celibate. Why, then, should we consider a celibate gay man's attraction wrong, as long as he doesn't act on it?I'd like to suggest two replies to that. First, a celibate heterosexual's attraction to women might indeed be sinful, if, say, he is attracted only to married women or underage girls. It would likewise be sinful if he allowed his interest in a particular young woman to become a fixation that distorts his perception of reality. A perfectly innocent attraction can even become a sinful passion for the person who indulges in immoral fantasies. No sane and reasonable person would try to argue that heterosexual desires are always wholesome. Second (and this is pretty straightforward:) Scripture says inordinate affections are sinful and commands us to mortify them (Colossians 3:5). I didn't make that up.But my Bible uses the expression "evil desire" in Colossians 3:5. How do I know if a desire is "evil"?In short, Scripture teaches plainly that any desire is sinful if it entails a wish for what we cannot righteously have. Far from "supporting, encouraging, and empowering" people with perverse sexual desires, Scripture repeatedly urges us to repent of all sinful desires—especially those wicked sexual passions that so easily entrap young minds (2 Timothy 2:22; 1 Peter 2:11). All of us—not just LBGTQ folk—are commanded to renounce and mortify every desire for anything God has forbidden. Those who think people beset with perverse desires can wear their peculiar lusts as badges of group identity merely demonstrate that they haven't a clue what repentance means. Furthermore, to omit or purposely obscure the Bible's clear call to repentance is to show contempt to one's unbelieving neighbors.Let me be clear: I, too, have friends and close neighbors who identify as LGBT, and I abominate the way some Christians seem to think it's OK to heap unbridled scorn, mockery, or insults on them. All our neighbors should be shown Christlike, loving compassion with the dignified respect that befits anyone who bears God's image.But to encourage them in their sin or offer them the false comfort of approval for their sinful desires is a serious breach of the Second Great Commandment.Let's not try to make any sin seem less wicked than it is.I would not necessarily single out homosexuality as the chief example of abominable sin if our culture didn't constantly insist on treating homosexual desire as a privileged category. Sodomy is only one of several notoriously odious abominations, and Jesus expressly said the hard-hearted unbelief of those who have actually seen and know the truth is a worse sin than all the evils of Sodom (Matthew 11:24).Furthermore, I'm happy to assert, emphatically, that any evil attraction is appallingly sinful, including that heterosexual tendency to want to click on clickbait when the link features a picture of some scantily-clad tart.But this one class of sins (LGBT etc.) is the only one that demands special status and unconditional affirmation.So perhaps the main point I want to make will perhaps be clearer if we consider one of the sexual perversions that hasn't yet successfully lobbied for social acceptance and special rights.Here's a real-life example:During my first year at Grace to You (1983), a man wrote our ministry looking for affirmation and encouragement. He wanted us to agree with his belief that mere attraction to a forbidden object is not inherently sinful. He gave a convincing testimony about his conversion from a life of sin and rebellion. He said he was now serving as an AWANA leader in his church. Then he got specific about what he was asking us to sanction.He said he felt sexually drawn to "large farm animals." (Those were his exact words.)I wrote back, citing Matthew 5:28, and told him it is our position that the desires he was describing are not morally neutral at all but a sinful perversion that he needed to repent of and vanquish through the means of grace. I'd give him the same answer today, even after reading reams of sophisticated evangelical reasoning trying to argue that "attraction" and "lust" are categorically different.One other point needs to be made before I wrap this up.People sometimes suggest that all sin is equally vile. That's simply not true. It's true that all sin is damnably wicked, but Jesus Himself made clear that some sins are worse than others (John 19:11; Luke 10:12-14). And Scripture clearly portrays certain sexual perversions (lesbianism and bestiality among them) as unusually and unnaturally perverse. (See, for example, Romans 1:26-28.)All of this raises an important question: How far do the culturally-engaged evangelical trend-setters want to take the notion that mere attraction is morally neutral? I hope we'd be concerned about the sanctification of someone who insisted on self-identifying as a pederast living a celibate life. Or my cowboy correspondent who harbored a secret desire for a closer relationship with his livestock. Or people drawn to any number of kinky fetishes too perverse to even talk about (Ephesians 5:12).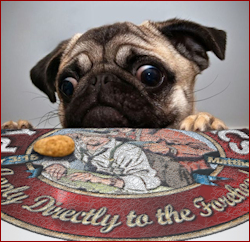 Yes, all of us struggle with evil desires. That's part of our fallenness. Even Paul struggled with covetousness—evil desire (Romans 7:7-25). But Paul's whole point was that those desires (even if never acted on) are sins to be mortified, not prize ribbons to be worn as badges of one's identity.

Temple Baptist Church - 5-16-20182 Peter 2:9-22Introduction:A. We need to remember our context tonight to get the proper meaning of the verses that I will deal with. I am going to look at these verses in reverse order to show who these people are and how they got here.B. Verses 20-22 have been used more by way of application than contextual interpretation. 1. I fear that the true meaning of these verses has been lost because of topical peaching. YOU MUST always give a Biblical interpretation of a verse before making a practical interpretation! 2. This is simply Biblical Hermeneutics. It is called the Context Mention of Bible Interpretation. When taking a verse out of its context, it often becomes a pretext! Great application but no Biblical interpretation. This can lead to serious doctrinal problems.3. It lends itself to Biblical ignorance which destroys the people of God. God's people are destroyed for a "lack of knowledge." Preaching through the Bible book by book establishes the people of God doctrinally.C. When you get to these verses, the context has not changed as the first word of verse 20 in the word "For." The Holy Spirit is now going to draw a conclusion to chapter two. Chapter two begins and ends with false teachers!D. In verses 20-22, these Old Testament false prophets and New Testament false teachers did not lose their salvation, they were never saved. You can wash them all that you want to make the outside smell a little better, but that does not change their inward nature: dogs are dogs and hogs are hogs! 1. Their Dereliction. "falling away"2 Thessalonians 2:1-3 Now we beseech you, brethren, by the coming of our Lord Jesus Christ, and by our gathering together unto him, (2) That ye be not soon shaken in mind, or be troubled, neither by spirit, nor by word, nor by letter as from us, as that the day of Christ is at hand. (3) Let no man deceive you by any means: for that day shall not come, except there come a falling away first, and that man of sin be revealed, the son of perdition …2 Peter 2:17-20 These are wells without water, clouds that are carried with a tempest; to whom the mist of darkness is reserved for ever. (18) For when they speak great swelling words of vanity, they allure through the lusts of the flesh, through much wantonness, those that were clean escaped from them who live in error. (19) While they promise them liberty, they themselves are the servants of corruption: for of whom a man is overcome, of the same is he brought in bondage. (20) For if after they have escaped the pollutions of the world through the knowledge of the Lord and Saviour Jesus Christ, they are again entangled therein, and overcome, the latter end is worse with them than the beginning.a. Many used the Greek word for "falling away," which gives us a commonly used word "apostasy." The words "falling away" give us the actual meaning of "falling away from a former position." To fall away from something, you must have once stood for something!b. These "dogs" and "hogs" vomited up and left their wallowing in the mire. The "dog" detested but later invested in heresy. The "hog" detested the mire but later returned to its filth.2. Their Deception.a. Their damnableness. 2 Peter 2:1 But there were false prophets also among the people, even as there shall be false teachers among you, who privily shall bring in damnable heresies, even denying the Lord that bought them, and bring upon themselves swift destruction.b. Their deceiving. 2 Thessalonians 2:2-3 That ye be not soon shaken in mind, or be troubled, neither by spirit, nor by word, nor by letter as from us, as that the day of Christ is at hand. (3) Let no man deceive you by any means …1) "spirit" A spirit that is disobedient to the Scriptures. Teachers who teach and act contrary to clear Scripture and say that they are led by the Holy Spirit.2) "word" A message that does not comply with the Scriptures. Man-made doctrines that do not line up with the clear doctrinal teaching of the Scriptures.3) "letter as from us" A false "word of God" that takes precedent over "The Word of God." False "bibles" from perverted underlying texts that bring about confusion over what is or is not Scripture.c. Their being deceived. 2 Peter 2:19 While they promise them liberty, they themselves are the servants of corruption: for of whom a man is overcome, of the same is he brought in bondage.3. Their Damnation.a. Their return. 2 Peter 2:22 But it is happened unto them according to the true proverb, The dog is turned to his own vomit again; and the sow that was washed to her wallowing in the mire.b. Their accountability. 2 Peter 2:21 For it had been better for them not to have known the way of righteousness, than, after they have known it, to turn from the holy commandment delivered unto them.c. Their damnation. Matthew 7:21-23 Not every one that saith unto me, Lord, Lord, shall enter into the kingdom of heaven; but he that doeth the will of my Father which is in heaven. (22) Many will say to me in that day, Lord, Lord, have we not prophesied in thy name? and in thy name have cast out devils? and in thy name done many wonderful works? (23) And then will I profess unto them, I never knew you: depart from me, ye that work iniquity.

Temple Baptist Church - 3-14-20182 Peter 2:1-9Introduction:A. Though all of this has been prophesized for thousands of years, it still amazes this preacher that America has gone so spiritually "south." In my lifetime, I have witnessed the decline in every major denomination.1. Older people, who have seen this change come, have evidently gotten used to the dark because they refuse to "come out from among them." Just because Granny is buried in the church cemeteries, they remain faithful to these liberal churches and will be buried there too.2. Younger people, who have never known the old paths of their fathers, now run after these false prophets who are leading contrary to the Word of God.B. We know what time it is and, yet, lose so many to follow their pernicious (wicked) ways. They speak evil of those who hold to the truth of God's Word and the multitudes are in agreemet with them.2 Timothy 3:13-17; 4:1-4 But evil men and seducers shall wax worse and worse, deceiving, and being deceived. (14) But continue thou in the things which thou hast learned and hast been assured of, knowing of whom thou hast learned them; (15) And that from a child thou hast known the holy scriptures, which are able to make thee wise unto salvation through faith which is in Christ Jesus. (16) All scripture is given by inspiration of God, and is profitable for doctrine, for reproof, for correction, for instruction in righteousness: (17) That the man of God may be perfect, throughly furnished unto all good works … (4:1) I charge thee therefore before God, and the Lord Jesus Christ, who shall judge the quick and the dead at his appearing and his kingdom; (2) Preach the word; be instant in season, out of season; reprove, rebuke, exhort with all longsuffering and doctrine. (3) For the time will come when they will not endure sound doctrine; but after their own lusts shall they heap to themselves teachers, having itching ears; (4) And they shall turn away their ears from the truth, and shall be turned unto fables.2 Thessalonians 2:1-5 Now we beseech you, brethren, by the coming of our Lord Jesus Christ, and by our gathering together unto him, (2) That ye be not soon shaken in mind, or be troubled, neither by spirit, nor by word, nor by letter as from us, as that the day of Christ is at hand. (3) Let no man deceive you by any means: for that day shall not come, except there come a falling away first, and that man of sin be revealed, the son of perdition; (4) Who opposeth and exalteth himself above all that is called God, or that is worshipped; so that he as God sitteth in the temple of God, shewing himself that he is God. (5) Remember ye not, that, when I was yet with you, I told you these things?1. Lucifer beguiled the angels in heaven to rebel against God.2. The satanic serpent beguiled Eve in the beginning.3. False Prophets in the Old Testament led the people astray.4. Pharisees of the times of Christ found fault and led to the crucifixion of Christ.5. Judaizing teachers followed the Apostle Paul and led the people away from his teachings.5. False teachers in churches and seminaries have challenged the Word of God in our day and turned the multitudes from the Bible by undercutting its purity and authority.C. Why do so many reject the Truth? You would think that everyone would follow truth, but this is not the case. They follow those who speak evil of truth instead. Why does the world choose to reject the truth of God's Word. And follow these false teachers?1. They do not want an authoritative Bible. If the Bible is God's Word, and it is, then they would have to submit to that authority. The world rejects the Bible without ever reading it. They have no personal knowledge of truth and follow those who pervert the truth.2. They do not want a salvation that changes the heart and desires. The world loves their sin and is not willing to give it up for a holy life. The world rejects righteousness and chooses to follow those who promote unrighteousness.3. The god of this world has done a good job of blinding their minds to the gospel. The gospel gives salvation to all who come to Christ by faith. The world rejects the concept that few are going to heaven and the many are on the broad way to hell. The gospel is exclusive!4. The false religions appeal to the flesh. The world loves worldliness and false teachers who make their message appealing to the sinful. Sinners are sinners by birth and sinners by choice. The world wants a religion that requires nothing and judges nothing. The Word of God condemns sin and judges it.5. The minds of the multitudes has been programed to think according to the philosophy of the world. This world has gone mad. Our children are being raised up in an ungodly world where common sense and right is labeled as the enemy of society. Their thinking is perverted and that is the reason that our minds must be renewed through God's Word.D. Why do so many professing Christians reject the truth? People who have known truth, people who were raised in truth, follow those who attack and speak evil of the truth. They leave good churches for ones that do not preach on sin, practical sanctification, and service.1. Because they reject God's command of distinction! We that are saved are not of this world! We are new creatures, we are different, and we are the enemy.Romans 12:1-2 I beseech you therefore, brethren, by the mercies of God, that ye present your bodies a living sacrifice, holy, acceptable unto God, which is your reasonable service. (2) And be not conformed to this world: but be ye transformed by the renewing of your mind, that ye may prove what is that good, and acceptable, and perfect, will of God. (Transformation to Christ comes through the renewing of our minds and the renewing of our mind comes through the Word of God. We are to love God, not the world. People follow their pernicious ways because of their affinity with the world.)2. Because of their love for sinfulness! God's people love God! But, as sinfulness comes, that first love begins to cool.Matthew 24:11-12 And many false prophets shall rise, and shall deceive many. (12) And because iniquity shall abound, the love of many shall wax cold. (The preaching of our day is mostly exhortational and positive were as Biblical preaching is mostly reproving and rebuking.)2 Timothy 4:2 Preach the word; be instant in season, out of season; reprove, rebuke, exhort with all longsuffering and doctrine. (Notice the Biblical order of preaching. This does not mean that the pastor is hateful or always negative. The key to reproving and rebuking is longsuffering and doctrine. Longsuffering shows compassion while doctrine does the rest. People do not want a church whose doctrine is right.)3. Because the world has changed their thinking! We that are saved are being constantly bombarded with the philosophy of the world. 1 Corinthians 2:14-16 But the natural man receiveth not the things of the Spirit of God: for they are foolishness unto him: neither can he know them, because they are spiritually discerned. (15) But he that is spiritual judgeth all things, yet he himself is judged of no man. (16) For who hath known the mind of the Lord, that he may instruct him? But we have the mind of Christ.Philippians 2:5 Let this mind be in you, which was also in Christ Jesus: (We have the mind of Christ but have to allow that spiritual mind to operate within the realm of our thinking.)2 Corinthians 4:4 In whom the god of this world hath blinded the minds of them which believe not, lest the light of the glorious gospel of Christ, who is the image of God, should shine unto them. (I do not like to take a text our of its context but do want to make a spiritual application from this verse. Satan is busily seeking whom he may devour. He uses philosophy to get his work done.)4. Because of spiritual loneliness! If you live for Christ in these last days, you will have to travel the road less traveled. "Though none go with me, still I will follow" is easily sung but takes spiritual resolve to accomplish. The sword of division brought by Christ is a reality.2 Peter 2:2 And many shall follow their pernicious ways; by reason of whom the way of truth shall be evil spoken of.

Temple Baptist Church - 3-18-2018Romans 6:23Introduction:A. Romans 6:23 is one of the most quoted verses dealing with the penalty of sin. It is directly tied to the First Mention of sin's disobedience to God's command and its ultimate penalty.Genesis 2:17 But of the tree of the knowledge of good and evil, thou shalt not eat of it: for in the day that thou eatest thereof thou shalt surely die. (This verse is plain and simple. Adam sinned, and Adam died. A friend of mine preached a two-point sermon about Achan: Achan sinned and God killed Achan!!)B. It can also be coupled with Satan's first lie concerning sin's disobedience and penalty.Genesis 3:4 And the serpent said unto the woman, Ye shall not surely die: (Satan, through the serpent, lied to Eve. He only added "not" to God's command to negate it.)C. Satan continues to this day telling the same lie. 1. People who live in gross sinfulness hasten their death despite the warning labels that the government applies to the product. Sodomy and aids, alcohol and cirrhosis of the liver, drugs and death, tobacco and cancer, etc. are all well known penalties to mankind and, yet, these sins continue to be practiced. 2. Why? Because sin's penalty is always something that happens to others. Satan continue to lie to mankind and mankind continues to ignore the evidence placed before them.D. In its context, this verse is speaking to the children of God. Sin has its penalty. Sin still kills! The wage of sin was shown at Calvary when Jesus Christ, our Propitiation, became obedient unto death. Death of the sinner was God's righteous demand and was fulfilled in Christ.1. Many of God's people have shortened their lives through willful disobedience to God's Word. Each of us live a sinful body that we battle every day. The world entices us all through lust of the eye, lust of the flesh, and the pride of life.2. Paul spoke of this battle with the flesh in Romans, chapter 7, which we will deal with later.Romans 7:24 O wretched man that I am! who shall deliver me from the body of this death?3. What deceives the believer is that sin never looks so sinful in its beginning. The end is never in sight and sin has definite pleasure.Hebrews 11:25 Choosing rather to suffer affliction with the people of God, than to enjoy the pleasures of sin for a season;4. Sin will always destroy. Sin will always leave a path of destruction in its wake. God made it that way. We sow to the flesh, we reap corruption. Plain and simple!a. There are Physiological Consequences of Sin. The loss of the peace of God.Isaiah 48:22 There is no peace, saith the LORD, unto the wicked.b. There are Legal Consequences of Sin. The Penalty of Law.Romans 13:4 For he is the minister of God to thee for good. But if thou do that which is evil, be afraid; for he beareth not the sword in vain: for he is the minister of God, a revenger to execute wrath upon him that doeth evil.c. There are Social Consequences of Sin. Breaks the fellowship of the saints.1 John 1:6-7 If we say that we have fellowship with him, and walk in darkness, we lie, and do not the truth: (7) But if we walk in the light, as he is in the light, we have fellowship one with another, and the blood of Jesus Christ his Son cleanseth us from all sin.d. There are Physical Consequences of Sin. Sickness and Death. Romans 6:23 For the wages of sin is death; but the gift of God is eternal life through Jesus Christ our Lord.Psalms 55:22-23 Cast thy burden upon the LORD, and he shall sustain thee: he shall never suffer the righteous to be moved. (23) But thou, O God, shalt bring them down into the pit of destruction: bloody and deceitful men shall not live out half their days; but I will trust in thee.James 1:14-16 But every man is tempted, when he is drawn away of his own lust, and enticed. (15) Then when lust hath conceived, it bringeth forth sin: and sin, when it is finished, bringeth forth death. (16) Do not err, my beloved brethren.1 Corinthians 11:30 For this cause many are weak and sickly among you, and many sleep.e. There are Disciplinary Consequences of Sin. Church Discipline.1 Corinthians 5:1-5 It is reported commonly that there is fornication among you, and such fornication as is not so much as named among the Gentiles, that one should have his father's wife. (2) And ye are puffed up, and have not rather mourned, that he that hath done this deed might be taken away from among you. (3) For I verily, as absent in body, but present in spirit, have judged already, as though I were present, concerning him that hath so done this deed, (4) In the name of our Lord Jesus Christ, when ye are gathered together, and my spirit, with the power of our Lord Jesus Christ, (5) To deliver such an one unto Satan for the destruction of the flesh, that the spirit may be saved in the day of the Lord Jesus.2 Thessalonians 3:6 Now we command you, brethren, in the name of our Lord Jesus Christ, that ye withdraw yourselves from every brother that walketh disorderly, and not after the tradition which he received of us.