by Hohn Cho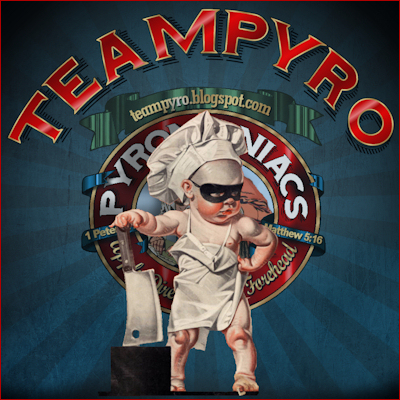 argaret Thatcher famously said that the problem with socialism is that you always run out of other people's money. Well, the problem with affirmative action is that you always run out of impartial ways to implement it. As a case in point, let's take a look at Harvard's current affirmative action policies.The Harvard FiascoA group of Asian plaintiffs is suing Harvard, which has been adamantly resisting discovery of its highly secretive admissions process. Fortunately, that stonewalling largely failed, and hundreds of pages of motions, memos, and expert reports and rebuttals (the most important of which are available here and here, and are the source for the data and quotes below) were released ten days ago.Having gone through much of it, the most compelling points are those raised by the plaintiffs. They have reasonably demonstrated that over a six-year period, as a group average, Asian applicants had the highest academic ratings (including GPA, test scores, AP exams taken, AP exam scores), highest extra-curricular ratings, highest alumni interview overall scores, and either highest or second-highest scores on letters of reference from counselors and teachers.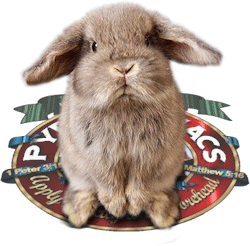 But then there's the "personal" rating, which is described nebulously as "[w]hether that student would contribute to the class, classroom, roommate group, to the class as a whole, their human qualities . . . It is a little hard to talk about in general but sort of add it all up and get a feeling" and as including "perhaps likability, also character traits, such as integrity, helpfulness, courage, kindness." This personal rating is determined only by Harvard admissions staff, who in the vast majority of cases have never even met the applicant.And in this highly subjective area, Asian applicants are being absolutely crushed.A significant number of Asian applicants receive the strongest scores on their personal ratings in only the very top 10% category of Asian applicants. In contrast, a significant number of applicants receive the strongest scores on their personal ratings for approximately the top 60% of white applicants, the top 70% for Hispanic applicants, and the top 80% for African American applicants.This is an astonishingly major difference, statistically speaking. To put it in plainer English, either the bulk of the Asian cohort year-after-year was made up of misanthropic miscreants in comparison to their fellow white, Hispanic, and African American applicants, or the Harvard admissions staff—who again, had never even met the applicants in the vast majority of cases—had their fists on the scale when it came to the highly subjective personal ratings.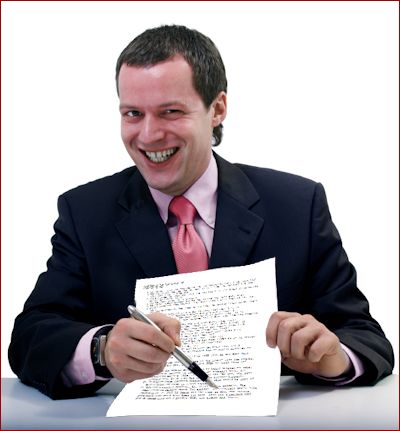 Regardless, especially after being amplified by Harvard's favoring of people who have strong scores across multiple areas, the subjective refusal by admissions staff to rate Asian students more highly across the entire personal rating category has had the practical procedural impact of significantly decreasing Asian admission rates, while significantly increasing the admission rates of every other group. The disparity is so vast that "[a]n Asian-American applicant with a 25% chance of admission, for example, would have a 35% chance if he were white, 75% if he were Hispanic, and 95% chance if he were African-American." This use of a subjective determiner to effectively put a cap on a group deemed to be undesirably overrepresented is eerily reminiscent of the Jewish quota earlier in the 20th century, and is a classic example of an abuse of administrative discretion for an improper purpose.In my opinion, the media has generally covered this story quite poorly, with lots of cursory analysis and ideological pieces, but this piece from The Economist is excellent. And here's a powerful opinion piece from one of my favorite secular writers, Wesley Yang, which may help explain some of the emotional resonance of this issue.Regardless, even if one takes the position, as the Supreme Court has, that fostering "diversity" in education is a positive goal, the process of how one gets there is of critical importance, and under current law, "race" cannot be the predominant factor in the analysis, nor can one rely on plainly unfair procedural measures to accomplish one's goals. And although Harvard is obviously denying wrongdoing at this stage, I believe the entire subjective determination of the personal rating stinks to high heaven.Why Christians Should CareAt this point, some of you may be wondering what all of this is doing on a Christian blog. Well, at the risk of stating the obvious, there's a discussion happening right now in greater evangelicalism on the topic of "social justice." I actually don't care for that term, which I simply don't see in Scripture despite the best efforts of some to read it into (primarily) the Old Testament. I greatly prefer the term "biblical justice," which goes beyond the issues most favored by social justice proponents, to encompass a much larger scope of issues, particularly Romans 13:1-7 and 1 Peter 2:13-17, the latter of which was written to Christians being persecuted by the mad Roman emperor Nero and nevertheless called them to submit to every human authority and governor.But let's just roll with the term social justice for the moment. Most often when I see proponents of that term using it in the church, they are typically engaging in at least two threshold logical errors. The first error happens when the calling of the corporate church to make disciples is conflated with the calling of individual Christians to do good works (e.g., acts of charity, doing justice, loving one's neighbors and even one's enemies, etc.). In other words, there's a distinction between corporate and individual ethics in the Christian life.The second error happens when the latter calling of individual Christians to do good works in their own stewardship and Christian liberty is mistaken for a command to agitate for social change, usually in connection with some vague or even unspoken public policy favored by the social justice advocate. But the fact there is no such command to agitate for social change in the Bible—and to the contrary, many verses actually seem to cut against that very concept (see, e.g., 1 Thessalonians 4:11, 2 Thessalonians 3:12, 1 Timothy 2:1-2, Proverbs 24:21, Titus 3:1-2)—is often conveniently lost or ignored.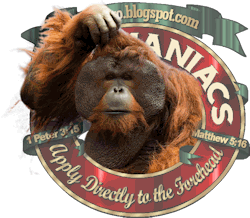 Each of these errors could be the topic of its own blog post or even series . . . but there's a third logical error I'd like to discuss right now, which is the sometimes incorrect assumption that the public policy supported by the social justice proponent is even good, positive, or most importantly to Christians, biblical to begin with. Support of "diversity" and affirmative action has almost become a shibboleth of polite American society, and certainly among most coastal elites. But what would the Scriptures say about a policy like Harvard's?The Scriptures on PartialityIn the Old Testament, there are numerous references to avoiding partiality in judging. Even if one takes the view—as I do—that we are no longer under the Old Testament civil law, seeing God's heart for some of the underlying principles can still be very helpful, especially when the civil law concepts are repeated elsewhere in Scripture, as is the case with the concept of partiality.For this reason, verses such as Exodus 23:3 and Leviticus 19:15 are illuminating, because they show that partiality is still forbidden even if that partiality were to be exercised in favor of the poor. Fair and impartial judgment is still required! Similarly, Deuteronomy 1:17 calls for impartial judgment for the small and great alike, and there is a specific call not to fear man in rendering such a judgment . . . even if, say, one might be at risk of condemnation by certain well-placed academics and intellectuals of our day.Moving to the wisdom literature of the Proverbs, we see that impartiality is a wise principle for all people to live out, not merely the judges and civil authorities . . . or, in the case of Harvard, an institution that takes a huge amount of federal money and sits in judgment over many applicants. Proverbs 24:23 is crystal clear in this regard, stating flatly that it is not good to show partiality in one's judgment.Even more interesting, perhaps, is Proverbs 20:10 (see also Proverbs 11:1, 16:11, 20:23), where God considers differing weights and measures to be an abomination. Numerous commentators have applied this concept beyond the world of merchants to encompass general corruption and other double standards, and Albert Barnes writes in his commentary that this verse has "a wider application to all judging one man by rules which we do not apply to ourselves or to another." In light of the Harvard lawsuit, it's hard to think of a more apt description for similarly-situated applicants differing so dramatically in their results, with the only major distinction being their ethnicity.When we move to the New Testament, God is plainly declared to be impartial specifically in the area of nationalities (ethnei, from which we obtain our word ethnicity) in Acts 10:34-35. And the showing of partiality is clearly called sin in James 2:9.The Bottom LineOf course, none of this prohibits individual acts of mercy and charity, but whenever we move to the level of the "systemic," as many social justice advocates love to do, we increasingly run into the dangers of showing partiality on a broader scale. In that vein, one of the most ironic things about Harvard's affirmative action policies in admissions is that, while ostensibly designed to help account for past discrimination and arguably even present claims of discrimination against ethnic minorities, the policies themselves are acting as instruments of discrimination and partiality!Indeed, despite the fact that Asians themselves are an ethnic minority which has suffered from discrimination in this country, these Asian applicants have not only failed to benefit from Harvard's practices, but they rather appear to have been penalized for their ethnicity. This is all the more curious given that Asians are not typically blamed for systematic oppression of and discrimination against other ethnic minorities in America.To tease out that concept a bit more, it's both interesting and telling that many of the Asian, Hispanic, and African American applicants to Harvard are actually first or second generation immigrants who could not credibly claim to have any nexus whatsoever to the worst examples of systemic discrimination in American history. So even if one accepts for the sake of argument some kind of biblical restitution model to support affirmative action, I would argue that certainly as it pertains to all immigrants specifically and all Asians generally, the wrong people are being benefited and penalized. (Of course, biblical restitution would typically require some kind of concrete underlying crime or sin with quantifiable and finite recompense, as opposed to the often vague and implied systemic behavior examined by complex multivariate analyses—of which "race" is only one variable—with seemingly infinite remedies demanded.)To be clear, I am not some Asian nationalist who's looking to advance his ethnic group's interests out of some misguided sense of tribal pride. Indeed, my preference and desire would be for as much of this race-centric nonsense as possible to "go the way of all the earth" and into the dustbin of history, because this is what I believe the Scriptures and biblical justice would support.But when a story involving a specific institution's own race-centric policies establishes them to be as outrageously unfair as Harvard's, well, let's just say that I would appreciate the elegant poetic justice if these policies were to go to the Supreme Court and contribute to their own undoing, nationwide. Would that we could someday reach a point where even the conventional worldly wisdom stands decisively against such blatant offenses to biblical justice as the Harvard Asian admissions fiasco. Until then, I would be pleased if at least we in the church could understand and appreciate the Scriptural importance of impartiality.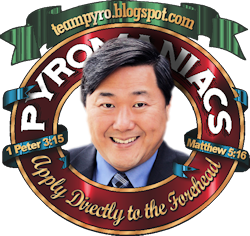 Hohn ChoHohn is a lay elder at Grace Community Church and an attorney by vocation. Yes, Hohn Cho is his real name, not a pseudonym. And yes, he lives up to it.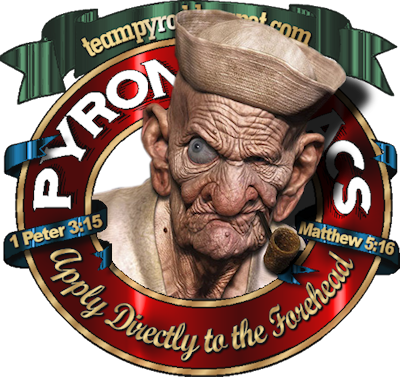 by Phil Johnson

ull disclosure: Here is the development that finally provoked my sense of consecrated indignation enough to motivate me to start blogging again: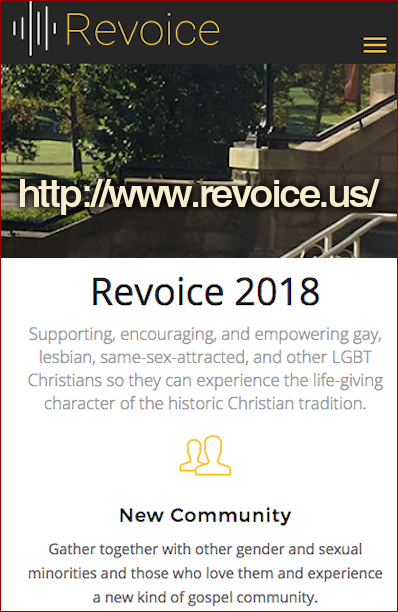 It's the latest "evangelical" superconference. As you see, their own ad copy tells us they are devoted to "supporting, encouraging, and empowering gay, lesbian, same-sex-attracted, and other LGBT Christians so they can experience the life-giving character of the historic Christian tradition." The conference is being organized and supported by a large cast of evangelical thought-leaders—including some people generally assumed to be sound and reliable spiritual guides.Fred Butler blogged about it yesterday, and it'll save me some work if you read his assessment of the actual conference itself. (You may need a translator for the cornpone-and-pot-likker dialect he slips into occasionally, but the cardinal points he makes are unassailable.)Anyway, I want to comment on the conference's underlying theory, because it strikes me as a Really Bad Idea (and a patently unbiblical opinion). Nevertheless, it seems to be gaining traction rapidly—even among many influential and hitherto trustworthy evangelical leaders. It's the notion that homosexual orientation is morally neutral. The claim being made is that gay desires are not really sinful unless they are acted upon. So a person can fully self-identify as lesbian, bi-sexual, gay, transsexual, gender-fluid, or otherwise "queer" and be a church member in good standing—as long as he, she, xe, (or whatever) remains celibate.I first began to realize realized how widespread that idea has become in the evangelical community two years ago, when the following Tweet was posted from the official Twitter account of The Gospel Coalition (TGC):"It's more masculine to be attracted to men yet obedient to God than attracted to women and disobedient to God."I referred to TGC's Tweet as a "hazy, misleading sophism" and added, "Lusting for something sinful is not 'obedien[ce] to God.'" A long argument ensued, with several friends on my FaceBook page and lots of my Twitter followers expressing shock and surprise that I would hold an opinion so egregiously out of step with postmodern political correctness. The "proper" postmodern opinion was succinctly stated by an exasperated commenter on my FaceBook page: "Desires are neutral until they are used sinfully," he wrote.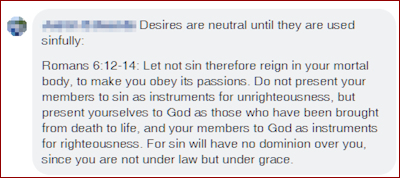 I fear that idea is finding currency among leading evangelicals. But it is dead wrong and subversive to genuine holiness. Scripture is chock full of statements emphatically condemning evil desires—from the Tenth Commandment (Exodus 20:17) to Jesus' words about mental and visual lust in the Sermon on the Mount (Matthew 5:27-29). What, after all, is lust but raw, sinful desire?Those who argue that LGBT "orientation" is morally neutral often point out that an unmarried heterosexual man's attraction to women isn't necessarily deemed sinful, assuming he remains celibate. Why, then, should we consider a celibate gay man's attraction wrong, as long as he doesn't act on it?I'd like to suggest two replies to that. First, a celibate heterosexual's attraction to women might indeed be sinful, if, say, he is attracted only to married women or underage girls. It would likewise be sinful if he allowed his interest in a particular young woman to become a fixation that distorts his perception of reality. A perfectly innocent attraction can even become a sinful passion for the person who indulges in immoral fantasies. No sane and reasonable person would try to argue that heterosexual desires are always wholesome. Second (and this is pretty straightforward:) Scripture says inordinate affections are sinful and commands us to mortify them (Colossians 3:5). I didn't make that up.But my Bible uses the expression "evil desire" in Colossians 3:5. How do I know if a desire is "evil"?In short, Scripture teaches plainly that any desire is sinful if it entails a wish for what we cannot righteously have. Far from "supporting, encouraging, and empowering" people with perverse sexual desires, Scripture repeatedly urges us to repent of all sinful desires—especially those wicked sexual passions that so easily entrap young minds (2 Timothy 2:22; 1 Peter 2:11). All of us—not just LBGTQ folk—are commanded to renounce and mortify every desire for anything God has forbidden. Those who think people beset with perverse desires can wear their peculiar lusts as badges of group identity merely demonstrate that they haven't a clue what repentance means. Furthermore, to omit or purposely obscure the Bible's clear call to repentance is to show contempt to one's unbelieving neighbors.Let me be clear: I, too, have friends and close neighbors who identify as LGBT, and I abominate the way some Christians seem to think it's OK to heap unbridled scorn, mockery, or insults on them. All our neighbors should be shown Christlike, loving compassion with the dignified respect that befits anyone who bears God's image.But to encourage them in their sin or offer them the false comfort of approval for their sinful desires is a serious breach of the Second Great Commandment.Let's not try to make any sin seem less wicked than it is.I would not necessarily single out homosexuality as the chief example of abominable sin if our culture didn't constantly insist on treating homosexual desire as a privileged category. Sodomy is only one of several notoriously odious abominations, and Jesus expressly said the hard-hearted unbelief of those who have actually seen and know the truth is a worse sin than all the evils of Sodom (Matthew 11:24).Furthermore, I'm happy to assert, emphatically, that any evil attraction is appallingly sinful, including that heterosexual tendency to want to click on clickbait when the link features a picture of some scantily-clad tart.But this one class of sins (LGBT etc.) is the only one that demands special status and unconditional affirmation.So perhaps the main point I want to make will perhaps be clearer if we consider one of the sexual perversions that hasn't yet successfully lobbied for social acceptance and special rights.Here's a real-life example:During my first year at Grace to You (1983), a man wrote our ministry looking for affirmation and encouragement. He wanted us to agree with his belief that mere attraction to a forbidden object is not inherently sinful. He gave a convincing testimony about his conversion from a life of sin and rebellion. He said he was now serving as an AWANA leader in his church. Then he got specific about what he was asking us to sanction.He said he felt sexually drawn to "large farm animals." (Those were his exact words.)I wrote back, citing Matthew 5:28, and told him it is our position that the desires he was describing are not morally neutral at all but a sinful perversion that he needed to repent of and vanquish through the means of grace. I'd give him the same answer today, even after reading reams of sophisticated evangelical reasoning trying to argue that "attraction" and "lust" are categorically different.One other point needs to be made before I wrap this up.People sometimes suggest that all sin is equally vile. That's simply not true. It's true that all sin is damnably wicked, but Jesus Himself made clear that some sins are worse than others (John 19:11; Luke 10:12-14). And Scripture clearly portrays certain sexual perversions (lesbianism and bestiality among them) as unusually and unnaturally perverse. (See, for example, Romans 1:26-28.)All of this raises an important question: How far do the culturally-engaged evangelical trend-setters want to take the notion that mere attraction is morally neutral? I hope we'd be concerned about the sanctification of someone who insisted on self-identifying as a pederast living a celibate life. Or my cowboy correspondent who harbored a secret desire for a closer relationship with his livestock. Or people drawn to any number of kinky fetishes too perverse to even talk about (Ephesians 5:12).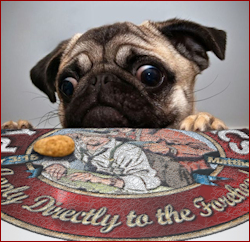 Yes, all of us struggle with evil desires. That's part of our fallenness. Even Paul struggled with covetousness—evil desire (Romans 7:7-25). But Paul's whole point was that those desires (even if never acted on) are sins to be mortified, not prize ribbons to be worn as badges of one's identity.

Temple Baptist Church - 4-18-20182 Peter 2:6-9Introduction:¬ A.¬ We have now looked¬ at the first step to a reprobate mind,¬ Romans 1:21-22:¬ 'ÄúBecause that, when they knew God, they glorified¬ him¬ not as God, neither were thankful; but became vain in their imaginations, and their foolish heart was darkened.¬ ¬ Professing themselves to be wise, they became fools.'Ä̬ False teachers began with the angels in heaven.¬ (verse 4)B.¬ We looked¬ at the second step to a reprobate mind last week,¬ Romans 1:25:¬ 'ÄúWho changed the truth of God into a lie, and worshipped and served the creature more than the Creator, who is blessed for ever. Amen.'Ä̬ We tied this verse with Noah's Day, as the sons of God rejected the old paths of their fathers and began to dishonor their bodies through adultery and fornication with the daughters of men.C.¬ Tonight, I want to look¬ at the third step to a reprobate mind,¬ Romans 1:28: 'ÄúAnd even as they did not like to retain God in their knowledge, God gave them over to a reprobate mind, to do those things which are not convenient.'Ä̬ ¬ Though sodomy is not the result of a reprobate mine, it certain leads to one if not repented of.D.¬ Sodomy in the five cities¬ of the plains was a result of all three steps.1.¬ Adam's Day¬ was a pure day until the false teaching of the serpent beguiled Eve.¬ I find not other problems with sinfulness.2.¬ Noah's Day¬ was characterized by the imaginations of evil minds.¬ ¬ Luke 17:26-27¬ And as it was in the days of Noe, so shall it be also in the days of the Son of man. ¬ (27)¬ They did eat, they drank, they married wives, they were given in marriage, until the day that Noe entered into the ark, and the flood came, and destroyed them all.3.¬ Lot's Day¬ was an extension of Adam and Noah's Day.¬ ¬ Luke 17:28-30¬ Likewise also as it was in the days of Lot; they did eat, they drank, they bought, they sold, they planted, they builded; ¬ (29)¬ But the same day that Lot went out of Sodom it rained fire and brimstone from heaven, and destroyed them all. ¬ (30)¬ Even thus shall it be in the day when the Son of man is revealed.E.¬ Notice both the similarities¬ and progression of sin.¬ Adam's Day was characterized by hard work and faithfulness, Noah's Day was characterized by sexual perversion.¬ Lot's Day was characterized by idleness, fulness of bread, haughtiness, and abomination.Ezekiel 16:49-50¬ Behold, this was the iniquity of thy sister Sodom, pride, fulness of bread, and abundance of idleness was in her and in her daughters, neither did she strengthen the hand of the poor and needy. ¬ (50)¬ And they were haughty, and committed abomination before me: therefore I took them away as I saw good.F.¬ Sodom and Gomorrah¬ were noted mainly for the sin of sodomy.¬ We are faced with the same sinfulness in our society so I will make a few biblical statements and then move on.1.¬ Sodomy is a sin, not an alternate lifestyle 'Äď 1 Corinthians 6:9-10¬ ¬ Know ye not that the unrighteous shall not inherit the kingdom of God? Be not deceived: neither fornicators, nor idolaters, nor adulterers, nor effeminate, nor abusers of themselves with mankind,¬ Nor thieves, nor covetous, nor drunkards, nor revilers, nor extortioners, shall inherit the kingdom of God.¬ 2.¬ Sodomy is a learned behavior, not an inherent one - Romans 1:26-27¬ ¬ For this cause God gave them up unto vile affections: for even their women did change the natural use into that which is against nature:¬ And likewise also the men, leaving the natural use of the woman, burned in their lust one toward another; men with men working that which is unseemly, and receiving in themselves that recompence of their error which was meet.3.¬ Sodomy is widespread both young and old - Genesis 19:4¬ ¬ But before they lay down, the men of the city, even the men of Sodom, compassed the house round, both old and young, all the people from every quarter:4.¬ Sodomy is still an abomination in the sight of God¬ -¬ Leviticus 20:13¬ If a man also lie with mankind, as he lieth with a woman, both of them have committed an abomination: they shall surely be put to death; their blood shall be upon them.Genesis 13:13¬ But the men of Sodom were wicked and sinners before the LORD exceedingly.Genesis 18:20¬ And the LORD said, Because the cry of Sodom and Gomorrah is great, and because their sin is very grievous;5.¬ Sodomy still brings about the judgment of God - Luke 17:28-30¬ Likewise also as it was in the days of Lot; they did eat, they drank, they bought, they sold, they planted, they builded;¬ But the same day that Lot went out of Sodom it rained fire and brimstone from heaven, and destroyed them all.¬ Even thus shall it be in the day when the Son of man is revealed.a)¬ God destroyed Sodom and Gomorrah because of their sin - Genesis 19:5¬ And they called unto Lot, and said unto him, Where are the men which came in to thee this night? bring them out unto us, that we may know them.b)¬ God allowed the tribe of Benjamin to be destroyed because of sodomy - Judges 19:22¬ ¬ Now as they were making their hearts merry, behold, the men of the city, certain sons of Belial, beset the house round about, and beat at the door, and spake to the master of the house, the old man, saying, Bring forth the man that came into thine house, that we may know him.1.¬ Sodom's Sin.a.¬ Idleness and Prosperity - Ezekiel 16:49¬ Behold, this was the iniquity of thy sister Sodom, pride, fulness of bread, and abundance of idleness was in her and in her daughters, neither did she strengthen the hand of the poor and needy.b.¬ Unbridled Lust - Jude 7¬ Even as Sodom and Gomorrha, and the cities about them in like manner,¬ giving themselves over¬ to fornication, and going after strange flesh, are set forth for an example, suffering the vengeance of eternal fire.c. Rejection of God - Romans 1:26-27¬ For this cause God gave them up unto vile affections: for even their women did change the natural use into that which is against nature:¬ And likewise also the men, leaving the natural use of the woman, burned in their lust one toward another; men with men working that which is unseemly, and receiving in themselves that recompence of their error which was meet.2.¬ Sodom's Curse.a.¬ They Defile The Land - 1 Kings 14:24¬ And there were also sodomites in the land: and they did according to all the abominations of the nations which the LORD cast out before the children of Israel.1)¬ They were driven out of the land - 1 Kings 15:12¬ And he took away the sodomites out of the land, and removed all the idols that his fathers had made.¬ ¬ (today they are exalting their lifestyle in America)1 Kings 22:46¬ And the remnant of the sodomites, which remained in the days of his father Asa, he took out of the land.2)¬ They destroyed their houses - 2 Kings 23:7¬ And he brake down the houses of the sodomites, that were by the house of the LORD, where the women wove hangings for the grove.¬ ¬ (today they are allowing them to live together in peace)3)¬ They were spiritually rejected - Deuteronomy 23:17¬ There shall be no whore of the daughters of Israel, nor a sodomite of the sons of Israel.¬ ¬ (today they are ordaining them)b.¬ They Destroy The People-¬ Leviticus 20:13¬ If a man also lie with mankind, as he lieth with a woman, both of them have committed an abomination:¬ they shall surely be put to death; their blood shall be upon them.¬ ¬ (Aids)c.¬ They Will Go To Hell - 1 Corinthians 6:9¬ ¬ Know ye not that the unrighteous shall not inherit the kingdom of God? Be not deceived: neither fornicators, nor idolaters, nor adulterers,¬ nor effeminate, nor abusers of themselves with mankind,1 Timothy 1:9-10¬ Knowing this, that the law is not made for a righteous man, but for the lawless and disobedient, for the ungodly and for sinners, for unholy and profane, for murderers of fathers and murderers of mothers, for manslayers,¬ For whoremongers, for them that defile themselves with mankind, for menstealers, for liars, for perjured persons, and if there be any other thing that is contrary to sound doctrine;3.¬ Sodom's Cure.1 Corinthians 6:11¬ And such were some of you: but ye are washed, but ye are sanctified, but ye are justified in the name of the Lord Jesus, and by the Spirit of our God.¬ ¬ (Salvation cures the sin of sodomy.¬ The sodomite is no longer a sodomite.)4.¬ Sodom's Caution.Jude 7¬ Even as Sodom and Gomorrha, and the cities about them in like manner, giving themselves over to fornication, and going after strange flesh, are set forth for an example, suffering the vengeance of eternal fire.¬ ¬ (God does and will always condemn and judge such sinfulness which will result in a reprobate mind.)

According to Noah Webster's 1828 American Dictionary of the English Language, an 'Äúabomination'ÄĚ is an 'Äúextreme hatred, a detestation'ÄĚ.¬ As harsh as that label is, there are many things that the Word of God defines as an abomination to God. It may surprise the 'ÄúGod is love'ÄĚ crowd when they discover there are things that Read More

This story at Fox News has helped bring to light some of the terrible things happening in the world today - Lawsuit: Florida Clinic Botched Abortion, Threw Out Live Baby (http://www.foxnews.com/story/0,2933,488644,00.html) Ingrid Schlueter comments on the story here (http://www.sliceoflaodicea.com/abominations/abortion-clinic-story-horrifies-but-why/) and I quote it below: Associated Press started it all yesterday by carrying this story (http://www.foxnews.com/story/0,2933,488644,00.html) about a woman who had gone to an abortion clinic to have her 23-week old, preborn baby killed. They dilated her cervix in preparation for the murder and left her in the waiting room for the hired assassin to arrive. The baby was born before he could get there to commit the crime, so a staff member chucked the live infant into a garbage bag to go out with the trash. This story has reportedly √Ę'ā¨Ňďshocked√Ę'ā¨¬Ě those on both sides of the abortion debate, according to the reports. But why? Why does it shock them? Are they shocked because there was an actual baby involved, and normally the √Ę'ā¨Ňďchoice√Ę'ā¨¬Ě crowd succeeds in passing abortion off as a mere √Ę'ā¨Ňďpregnancy termination?√Ę'ā¨¬Ě Are they shocked because the baby was born alive and died in a garbage bag and wasn√Ę'ā¨'ĄĘt cut to pieces by a surgeon instead? So garbage bags are shocking, but having a child incinerated like garbage after being chopped to pieces is NOT shocking? You have to wonder about the IQ√Ę'ā¨'ĄĘs of Americans. We√Ę'ā¨'ĄĘve killed 50 million babies, sports fans. They all die, and a garbage bag is far more merciful of an environment than being put down a garbage disposal as younger infants are after being killed. Why is this incident even making news? It√Ę'ā¨'ĄĘs the woman√Ę'ā¨'ĄĘs body, right? Except, it really wasn√Ę'ā¨'ĄĘt after all. It wasn√Ę'ā¨'ĄĘt the woman who was born in a waiting room and thrown in a trash bag. It was a different body altogether. The only purpose this news story serves is to remind criminally complacent Americans, worried about losing their SUV√Ę'ā¨'ĄĘs in the credit crunch, that human beings are involved here√Ę'ā¨'ÄĚhuman beings that are being saved at the same gestational age across town in NICU√Ę'ā¨'ĄĘs. We are a murderous nation, and God is judging it even now. We must also be aware that this does not just happen in the USA, but in Europe and all around the world. It happens when God is put out of people's minds and the most defenseless in our society lose their right to life simply because they are alive. The Bible teaches us the sanctity of life, the world has ignored and forgotten this, consequently abortion and euthanasia have become common place. As Ingrid notes, we are a world of murderers and just as Able's blood cried to God from the ground the blood of innocents cries out today. God will judge.