Temple Baptist Church - 4-10-2019Hebrews 6:19-7:3Introduction:A.¬ Over the next few weeks, we will look at the Priesthood of Christ.¬ Jesus Christ had a three-fold office:1.¬ Prophet -¬ Deuteronomy 18:15¬ The LORD thy God will raise up unto thee a Prophet from the midst of thee, of thy brethren, like unto me; unto him ye shall hearken;¬ ¬ (The work 'ÄúProphet'ÄĚ is capitalized in Scripture, a direct reference to the coming of Christ.)Matthew 13:57-58¬ And they were offended in him. But Jesus said unto them, A prophet is not without honour, save in his own country, and in his own house. ¬ (58)¬ And he did not many mighty works there because of their unbelief.¬ ¬ (When in the Synagogue in Nazareth, where He was raised, Jesus referred to Himself as a Prophet.)2.¬ Priest¬ 'Äď¬ which we will look at here in Hebrews.3.¬ King¬ 'Äď Revelation¬ 19:16¬ And he hath on his vesture and on his thigh a name written, KING OF KINGS, AND LORD OF LORDS.Zechariah 9:9¬ Rejoice greatly, O daughter of Zion; shout, O daughter of Jerusalem: behold, thy King cometh unto thee: he is just, and having salvation; lowly, and riding upon an ass, and upon a colt the foal of an ass.B.¬ The key word of the Book of Hebrews¬ is 'Äúbetter.'Ä̬ Jesus Christ is the ultimate and last High Priest.¬ Chapters 6-7 of Hebrews gives an analogy between the Priesthood of Christ and that of the Order of Melchisedec.C.¬ This portion of Scripture¬ begins with the surety of our anchor of hope.¬ Our Anchor is Christ!¬ The Bible declares our blessed hope to be both sure and steadfast as we have fled to Him for refuge.¬ ¬ (Hebrews 6:17-18)D.¬ Our hope is in Christ's¬ vicarious atonement, resurrection from the dead, and eternal priesthood.¬ If it is in anything else, it is a false hope.E.¬ I want to take a short look¬ at Melchisedec and Christ's comparison.¬ Melchisedec is a beautiful type of Christ our High Priest.¬ He is not a Christophany.¬ The bible describes him in such a way as to portray Christ; he was not Christ.1.¬ His name: Melchisedec.¬ This name, in verse 2, means King of Righteousness.Proverbs 29:2¬ ¬ When the righteous are in authority, the people rejoice: but when the wicked beareth rule, the people mourn.Isaiah 32:1¬ ¬ Behold, a king shall reign in righteousness, and princes shall rule in judgment.2 Samuel 23:3¬ The God of Israel said, the Rock of Israel spake to me, He that ruleth over men must be just, ruling in the fear of God.Jesus Christ is the Righteous King of all.¬ Acts 10:36¬ The word which God sent unto the children of Israel, preaching peace by Jesus Christ: (he is Lord of all:)2.¬ His Office:¬ King of Salem.a.¬ Melchisedec was evidently¬ a well know King-Priest as Abraham recognized him immediately.¬ b.¬ Salem, according to verse 2,¬ means Peace.¬ One of the Old Testament words for Jerusalem is Salem.¬ Psalms 76:1-2¬ In Judah is God known: his name is great in Israel. ¬ (2)¬ In Salem also is his tabernacle, and his dwelling place in Zion.c.¬ Christ is our Peace.¬ ¬ Ephesians 2:13-14¬ But now in Christ Jesus ye who sometimes were far off are made nigh by the blood of Christ. ¬ (14)¬ For he is our peace, who hath made both one, and hath broken down the middle wall of partition between us;3.¬ His Appointment: Priest of the most high God.a.¬ Earthly high priests under the law,¬ except for Aaron'ÄĒwere appointed by men.¬ Melchisedec, before the Law, shows no such appointment. was appointed by God.Hebrews 5:1-5¬ For every high priest taken from among men is ordained for men in things pertaining to God, that he may offer both gifts and sacrifices for sins: ¬ (2)¬ Who can have compassion on the ignorant, and on them that are out of the way; for that he himself also is compassed with infirmity. ¬ (3)¬ And by reason hereof he ought, as for the people, so also for himself, to offer for sins. ¬ (4)¬ ¬ And no man taketh this honour unto himself, but he that is called of God, as was Aaron.¬ ¬ (5)¬ ¬ So also¬ Christ glorified not himself to be made an high priest; but he that said unto him, Thou art my Son, to day have I begotten thee.b.¬ Christ's appointment came by God.¬ Luke 9:35¬ And there came a voice out of the cloud, saying, This is my beloved Son: hear him.4.¬ Melchisedec's Position.¬ a.¬ 'ÄúWho met Abraham 'Ķ and blessed him.'Ä̬ Hebrews 7:7¬ And without all contradiction the less is blessed of the better.b.¬ Christ is blessed above all.¬ ¬ Ephesians 1:3¬ Blessed be the God and Father of our Lord Jesus Christ, who hath blessed us with all spiritual blessings in heavenly places in Christ:Philippians 2:9-11¬ Wherefore God also hath highly exalted him, and given him a name which is above every name: ¬ (10)¬ That at the name of Jesus every knee should bow, of things in heaven, and things in earth, and things under the earth; ¬ (11)¬ And that every tongue should confess that Jesus Christ is Lord, to the glory of God the Father.5.¬ His Descent:¬ 'ÄúWithout father, without mother, without descent, having neither beginning of days, nor end of life; but made like unto the Son of God; abideth a priest continually.'Ä̬ ¬ (Hebrews 7:3)a.¬ Melchisedec had no recorded¬ genealogy, birth, or death'ÄĒthough he was a man.¬ ¬ Hebrews 7:4¬ Now consider how great¬ this man¬ was, unto whom even the patriarch Abraham gave the tenth of the spoils.b.¬ As God'ÄĒChrist¬ had no recorded genealogy, birth, of death.¬ John 1:1-2¬ In the beginning was the Word, and the Word was with God, and the Word was God. ¬ (2)¬ The same was in the beginning with God.1 John 1:1¬ That which was from the beginning, which we have heard, which we have seen with our eyes, which we have looked upon, and our hands have handled, of the Word of life;6.¬ His Eternality:¬ a.¬ The bible does not say¬ that Melchisedec was eternal, as he was a man.¬ He had no recorded birth of death.b.¬ The bible does say¬ that Christ is an eternal High Priest after the Order of Melchisedec.¬ ¬ Hebrews 6:19-20¬ Which hope we have as an anchor of the soul, both sure and stedfast, and which entereth into that within the veil; ¬ (20)¬ Whither the forerunner is for us entered, even Jesus, made an high priest for ever after the order of Melchisedec.7.¬ Melchisedec was a Universal High Priest:a.¬ Melchisedec was a King-Priest¬ to the Gentiles in Canaan.¬ He was also a King-Priest to Abraham, the beginning of the Jewish people.b. ¬ Christ is a Universal High Priest.¬ ¬ He died for both Jew and Gentile.¬ He is both the Saviour of the world and the High Priest of the redeemed of all nations.Revelation 5:9¬ And they sung a new song, saying, Thou art worthy to take the book, and to open the seals thereof: for thou wast slain, and hast redeemed us to God by thy blood out of every kindred, and tongue, and people, and nation;

Your weekly Dose of SpurgeonThe¬ PyroManiacs¬ devote some space each weekend¬ to highlights from the lifetime of works from the Prince of Preachers,¬ Charles Haddon Spurgeon. ¬ The following excerpt is from The Metropolitan Tabernacle Pulpit, volume 11, sermon number 651, "A sermon from a rush."
"If you do not mean your godliness, do not profess it."The hypocrite will yield to good influences if he be in good society. 'ÄúOh yes, certainly, certainly, sing, pray, anything you like.'ÄĚ With equal readiness he will yield to evil influences if he happens to be in connection with them. 'ÄúOh, yes, sing a song, talk wantonness, run into gay society, attend the theatre, take a turn with the dice; certainly, if you wish it; 'ÄėWhen we are at Rome we do as Rome does.''ÄĚAnything to oblige anybody is his motto. He is an omnivorous feeder, and like the swine can eat the vegetable of propriety, or the flesh of iniquity. One form of doctrine is preached to him,'ÄĒvery well, he would not wish to contend against it for a moment; it is contradicted by the next preacher he hears,'ÄĒand really there is a great deal to be said on the other side; so he holds with hare and hounds too.He is all for heat when the weather is hot, and quite as much for cold when it is the season; he can freeze, and melt, and boil, all in an hour, just as he finds it pay best to be solid or liquid. If it be mostrespectable to call a thing black, well, then, it is black; if it will pay better to call it white, well then it is not so very black, in fact it is rather white, or white altogether if you like to call it so.The gross example of the Vicar of Bray comes at once to one's mind, who had been a papist under Henry VIII., then a protestant under a Protestant reign, then a papist under Mary, then again a Protestant under Elizabeth; and he declared he had always been consistent with his principle, for his principle was to continue the Vicar of Bray.Some there are, who are evidently consistent in this particular, and in the idea that they will make things as easy for themselves as they can, and will get as much profit as they can, either by truth or error. Do you not know some such? They have not an atom of that stern stuff of which martyrs are made in the whole of their composition.They love that modern goddess, charity. When Diana went down Charity went up; and she is as detestable a goddess as ever Diana was. Give me a man who will be all things to all men to win souls, if it be not a matter of principle; but give me the man who, when it comes to be a matter of right and wrong, will rather die than deny his faith; who could burn, but could not for a moment conceal his sentiments, much less lay them aside until a more convenient season.True godliness, such as will save the soul, must not be the mere bark, but the heart, the sap, the essence of a man's being'ÄĒit must run right through and through, so that he cannot live without it. That religion is not worth picking up from a dunghill which you do not carry every day about with you, and which is not the dearest object for which you live. Beloved, we must be ready to die for Christ, or we shall have no joy in the fact that Christ died for us.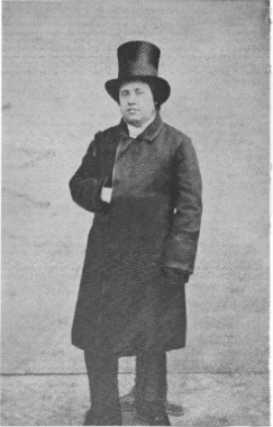 Your weekly Dose of SpurgeonThe¬ PyroManiacs¬ devote some space each weekend¬ to highlights from the lifetime of works from the Prince of Preachers,¬ Charles Haddon Spurgeon. ¬ The following excerpt is from The Metropolitan Tabernacle Pulpit, volume 34, sermon number 2,004, "The lover of God's law filled with peace.""As a conqueror in the glad hour of victory shouts over the dividing of the prey, so do believers rejoice in God's Word."I can recollect as a youth the great joy I had when the doctrines of grace were gradually opened up to me by the Spirit of truth. I did not at first perceive the whole chain of precious truth. I knew that Jesus had suffered in my stead, and that by believing in him I had found peace; but the deep things of the covenant of grace came to me one by one, even as at night you first see one star and then another, and by-and-by the whole heavens are studded with them.When it first became clear to me that salvation was all of grace, what a revelation it was! I saw that God had made me to differ from others: I ascribed my salvation wholly to his free favour. I perceived that, at the back of the grace which I had received, there must have been a purpose to give that grace, and then the glorious fact of an election of grace flowed in upon my soul in a torrent of delight.I saw that the love of God to his own was without beginning'ÄĒa boundless, fathomless, infinite, endless love, which carries every chosen vessel of mercy from grace to glory. What a God is the God of sovereign grace! How did my soul rejoice as I saw the God of love in his sovereignty, immutability, faithfulness, and omnipotence! 'ÄúAmong the gods there is none like unto thee.'ÄĚSo will any young convert here rejoice if he so loves the law of the Lord as to continue studying it, and receiving the illumination of the Holy Ghost concerning it. As the child of God sees into the deep things of God, he will be ready to clap his hands for joy.It is a delightful sensation to feel that you are growing. Trees, I suppose, do not know when they grow, but men and women do, when the growth is spiritual. We seem to pass into a new heaven and a new earth as we discover God's truth. A new guest has come to live within our mind, and he has brought with him banquets such as we never tasted before.Oh, how happy is that man to whose loving mind Holy Scripture is opening up its priceless treasures! We know that we love God's Word when we can rejoice in it. Fain would we gather up every crumb of Scripture, and find food in its smallest fragments. Even its bitter rebukes are sweet to us. I would kiss the very feet of Scripture, and wash them with my tears!Alas, that I should sin against it by a thought, much more by a word! If it be but God's Word, though some may call it nonessential, we dare not think it so. The little things of God are more precious than the great things of man. Truth is no trifle to one who has fought his way to it, and learned it in the school of affliction.
Your weekly Dose of SpurgeonThe¬ PyroManiacs¬ devote some space each weekend¬ to highlights from the lifetime of works from the Prince of Preachers,¬ Charles Haddon Spurgeon. ¬ The following excerpt is from the Metropolitan Tabernacle Pulpit, volume 38, sermon number 2,281, "Our Lord in the valley of humiliation.""The lower he stoops to save us, the higher we ought to lift him in our adoring reverence."Did Christ humble¬ himself? Come, brothers and sisters, let us practise the same holy art. Have¬ I not heard of some saying, 'ÄúI have been insulted; I am not treated with¬ proper respect. I go in and out, and I am not noticed. I have done eminent¬ service, and there is not a paragraph in the newspaper about me.'Ä̬ Oh, dear¬ friend, your Master humbled himself, and it seems to me that you are trying¬ to exalt yourself! Truly, you are on the wrong track. If Christ went down,¬ down, down, it ill becomes us to be always seeking to go up, up, up.¬ Wait¬ till God exalts you, which he will do in his own good time. Meanwhile, it¬ behoves you, while you are here, to humble yourself. If you are already in a¬ humble position, should you not be contented with it; for he humbled¬ himself? If you are now in a place where you are not noticed, where thereis little thought of you, be quite satisfied with it.Jesus came just where you are; you may well stop where you are; where¬ God has put you. Jesus had to bring himself down, and to make an effort to¬ come down to where you are.¬ Is not the Valley of Humiliation one of the¬ sweetest spots in all the world? Does not the great geographer of the¬ heavenly country, John Bunyan, tell us that the Valley of Humiliation is as¬ fruitful a place as any the crow flies over, and that our Lord formerly had¬ his country house there, and that he loved to walk those meadows, for he¬ found the air was pleasant? Stop there, brother.¬ 'ÄúI should like to be¬ known.'ÄĚ says one. 'ÄúI should like to have my name before the public.'ÄĚ Well,¬ if you ever had that lot, if you felt as I do, you would pray to be unknown,¬ and to let your name drop out of notice; for there is no pleasure in it.¬ The¬ only happy way seems to me, if God would only let us choose, is to be¬ known to nobody, but just to glide through this world as pilgrims and¬ strangers, to the land where our true kindred dwell, and to be known there¬ as having been followers of the Lord.¬
Your weekly Dose of SpurgeonThe¬ PyroManiacs¬ devote some space each weekend¬ to highlights from the lifetime of works from the Prince of Preachers,¬ Charles Haddon Spurgeon. ¬ The following excerpt is from the Metropolitan Tabernacle Pulpit, volume 27, sermon number 1,578, "Taught the we may teach."
"We are to be impartial in our study of the word, and to be universal in its reception."¬ Set your whole¬ heart on the word. Some people like to read so many chapters every day. I¬ would not dissuade them from the practice, but I would rather lay my soul¬ asoak in half a dozen verses all day than I would, as it were, rinse my hand¬ in several chapters.¬ Oh, to bathe in a text of Scripture, and to let it be¬ sucked up into your very soul, till it saturates your heart! The man who has¬ read many books is not always a learned man; but he is a strong man who¬ has read three or four books over and over till he has mastered them. He¬ knows something. He has a grasp of thoughts and expressions, and these¬ will build up his life.¬ Set your heart upon God's word! It is the only way to¬ know it thoroughly: let your whole nature be plunged into it as cloth into a¬ dye.