Temple Baptist Church - 9-30-2018Ephesians 4:1-6Introduction: A. The most important unit on the face of the earth other than the family is the local church. It is the vehicle through which God works to:1. Evangelize the world.2. Teach new convert.3. Edify and encourage believers.4. Doctrinally ground the saints.5. Satan hates the local assembly! Satan hates the local church!B. I want to look at another great enemy of the church this morning.1. The Greatest Enemy Of The Church Is Not Satan (Though he is a great enemy)2. The Greatest Enemy Of The Church Is Not Finances (For God is not broke)3. The Greatest Enemy Of The Church Is Not Circumstances (For it rains on the just and the unjust)4. The Greatest Enemy Of The Church Is The Enemy From Within (The people who occupy the pulpits and sit upon the pews.) 5. The Enemy of Division.C. God hates division within the local church. Much is said about both the causes and results of division in the Bible. Satan has "devices" that he uses effectively against the believer and we are ignorant of them. Though I do not believe that either Satan or devils can indwell the believer, I do believe that they can greatly influence their thinking and actions.Acts 5:3 But Peter said, Ananias, why hath Satan filled thine heart to lie to the Holy Ghost, and to keep back part of the price of the land?D. I want to bring your attention to verse 3 for a minute. Let us look at the verse in reverse order.1. Peace – One of the greatest signs of a good church is that of peace. a) We have peace with God through the finished work of Christ. b) We have the peace of God through obedience to Christ. c) We have peace with each other through the love of Christ.2. Bond of peace. A bond is something in common that binds together. These go together with the first three points.a) The bond of a New Birth. We are family!b) The bond of a New Life. We are new creatures in Christ.c) The bond of a New Love. John 13:35 By this shall all men know that ye are my disciples, if ye have love one to another.3. Unity of the Spirit. Notice the capital "S."a) As the Spirit is never divided from the Trinity.b) The Spirit never divides us from the Brotherhood.4. Keep.a) To watch or to keep an eye upon something. To watch for any sign of weakening or lessening. b) To carefully guard. To hold fast or keep from slipping.4. Endeavouring. a) Eagerness or Earnestness. Endeavouring takes desire.b) To diligently work at something. Endeavouring takes effort.E. The results of divisions within the church. 1. Division Destroys The Fellowship Of The Church. How good and how pleasant it is to come to Temple Baptist Church! People who love each other; have fun with each other; pray for each other; and are there for each other. (People sit on the pews of the church with malice and unforgiveness in their hearts destroy the fellowship of God's people.)2. Division Destroys The Commission Of The Church. What a great job this church has done for missions around the world. Probably 2-3 million dollars have gone to missions over the past 31+ years. Many souls saved around the world because of the faithfulness and faithful giving of God's people. (Missions has damaged churches because of gaining a family and then loosing a family through spiritual nonsense!)3. Division Destroys The Testimony Of The Church. We have a church that is well respected in our community. We do not have a bad name and people know what we stand for. (Church fights and splits have been detrimental to the prosperity of the church, both physically and financially.)4. Division Destroys The Posterity Of The Church. Psalms speaks of the assembly of the saints as a "nest" to raise children in. (Children both see and hear the ungodliness of the parents. It affects their spirituality and, eventually, they are lost.)5. Division Destroys The Worship Of The Church. People have different views of what true worship is. True worship is when we elevate Jesus Christ and not man. Worship must be done in the beauty of holiness. Worship must be done in both spirit and truth. (God and His Holy Spirit are grieved with this division and worship is neither holy nor acceptable.)6. Division Destroys The Evangelism Of The Church. People may come to a divided church, but the will not stay at one. People who out of God's will never win souls to Christ. (Instead of keeping our eyes upon the harvest and doing all that we can to win souls, our time is spent in bitterness and souls are lost.)7. Division Hinders The Prayers Of The Saints. One of the most important things that we do at Temple is pray. God's house is called "THE house of prayer." We pray for so many things and have so many people on our prayer lists. Prayer must be protected. (Malice and unforgiveness are sins and when we regard iniquity in our hearts, our prayers go unheard.)Conclusion: I want to read verse 3 again.Ephesians 4:3 Endeavouring to keep the unity of the Spirit in the bond of peace.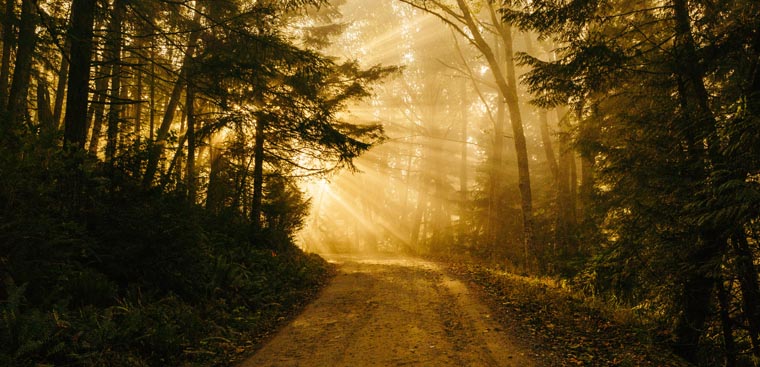 It would seem that a ministry devoted to helping preachers would not need to talk to them about having a time of daily devotions and a regular schedule to read the Bible. Unfortunately, my sad experience through the years has taught me otherwise. I must confess that, as a twenty-year-old youth pastor, there were some days I did not read the Bible. It was probably not until I started pastoring at the First Baptist Church of Bridgeport at the age of twenty-two that I began to read the Bible through on an annual basis. I always felt guilty (and should have) about this, and thought that everyone else had a much better devotional time than I did.In the mid 1980s, an evangelist who was well known, came to our church. When I asked him about his devotional life (seeking to gain insights for my own, not to quiz him), he told me that he often read in Proverbs because it helped with the meetings. When I further queried him to see whether he had any plan to read the Bible through annually, he told me that he had often been in meetings where someone would ask how many people had read through the Bible in its entirety. He said that he always tried to pretend he was helping count!Here was preacher of the Bible, who if his statements to me were to be taken at face value, had never read through the entire Word of God! This is incredible. I remember hearing of a pastor whose church averaged 1000 in attendance admitting to a young pastor that he was so busy with the church he didn't have time for his personal devotions, only for his sermon and lesson preparation. A few months later, that pastor left the church with a woman other than his wife.Here are some thoughts to help enhance your walk with the Lord.1. It Must Be PersonalWe must recognize that God knows us, loves us, wishes to hear from us, and enjoys our fellowship. We should talk to Him, listen to Him, and be aware that He is observing us at all times.2. It Must Be PurposefulThere should be some plan. Over the years, God has prompted me to read His Word more frequently. My personal plan now is to read through the Old Testament every three months and through the New Testament every two months. Lest it seem to you that I am boasting of some super-spirituality, let me hasten to say that in the particular format of the King James version from which I read, this requires me to read nine pages in the Old Testament and four in the New Testament daily. Doesn't that sound heroic? An entire thirteen pages of Scripture read each day.I also find it helpful to have a pattern for prayer. I use the Lord's Prayer as an outline in the morning and have lists that I pray over in the evening.3. It Must Be a PriorityIn my opinion, the way you determine how important something is to you is what it would take for you to miss it. I sometimes read the Bible in the morning and more often read it in the evening. But I always read it. I could not tell you the last time I did not have my regular Bible-reading time. Sometimes, I am so busy I cannot eat a meal. Sometimes I purchase a USA Today and never read it because of a busy schedule. But I never skip my Bible reading.4. It Will Be ProfitableI am amazed at how many Bible passages and truths have sunk into my mind over the years just from reading the Word of God. I am amazed at how often the Spirit of God brings a passage to my mind to correct or improve my behavior.He hath shewed thee, O man, what is good; and what doth the LORD require of thee, but to do justly, and to love mercy, and to walk humbly with thy God?—Micah 6:8
"Creed II" hits theaters on Nov. 21 and in a recent interview, lead actor, Michael B. Jordan revealed that his faith keeps him going when life knocks him down.

The great thing about the Internet is that everything is just a click away. If you're interested in finding information, all you have to do is key a few words into the address bar of your browser and within seconds you will have all the facts, statistics, articles, and reviews that you might need. If you're interested in purchasing something, you have only to reach as far as your back pocket to find what you want. Grab your credit card and browse an online marketplace to make instant purchases. You can even order home-delivery pizza from several major franchises directly through their websites.This kind of convenience seems to be the end-goal of every major industry. Fast food restaurants attempt to fill your drive-thru order in as little time as possible. Television networks try to provide you with your favorite TV shows according to your busy schedule through Tivo or On-Demand Pay-Per-View programming. Some stores even allow you to have your groceries delivered directly to your home. By now, your probably beginning to get the idea. Convenience vs. Character Most people have been conditioned by these luxuries into what I like to call an 'instant gratification mindset.' People with this mindset always seem to be in a hurry. They want things now, and I mean right now! They are in a hurry to get things they want, in a hurry to make a lot of money through get-rich-quick schemes, in a hurry to see something finished that normally requires a lot of time and hard work and, last but not least, in a hurry to see results.Years ago there was a maxim: Patience is a virtue. A few generations ago, Americans believed that the key to being wealthy was through years of hard work and a solid buy-and-hold investing strategy. Former generations of Americans avoided debt like the plague. They would never have imagined putting a new pair of shoes on a credit card since they wouldn't have enough money to pay for them for a few more months. They saved and spent only the money they had. Theirs was a generation, not of instant gratification, but of patience. The truth in this principle has nearly been forgotten to today's modern society. The World's Influence On Christianity As America continues this downward spiral toward impatience and instant gratification, she seems to be dragging Christianity along for the ride. American Christians seem to typify these same negative character traits leading to a drastic decline in their spirituality and in their ability to positively influence the world.Christians seem to be living their lives in such a hurry that they neglect the very activities that they were commanded to be doing. Many Christians have stopped praying because they didn't see instant answers. Many Christians have quit soul-winning because they didn't claim instant conversions. Many churches have compromised on music, dress, and doctrine because standing for truth didn't bring instant crowds.What are your thoughts? Are you one who patiently obeys and serves God or are you neglecting your responsibilities and your stand for truth because you didn't see instant results?In Christ,Nicholas Z. Cardot