Jesus is alive and active in rural America.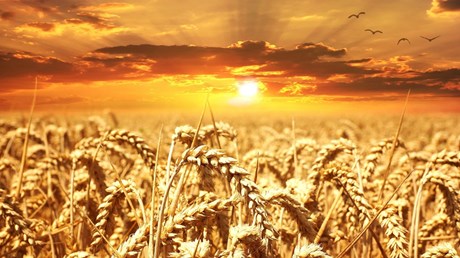 For quite a while now we've heard about how rural America is hurting. How jobs are leaving and young people are following them to coastal cities and hipster hotbeds like Austin or Seattle.We've heard that the opioid epidemic is ransacking sections of our country like Appalachia harder than almost anywhere else. We've heard about hopelessness. We've heard about Mountain Dew mouth and obesity. We've heard about declining numbers in rural churches. We've heard a lot that is, well, pretty disheartening.I'm not going to argue with demographic or economic statistics, but I do want to say clearly that this tale of hopelessness—all-too-often told by folks who have left or never really lived in rural America—misses a lot and skews our thinking about rural America in general and specifically the future of rural and small town ministry.I know because I've lived and told this story a few times myself.As I've mentioned before on The Exchange, my wife and I grew up outside a town of about 1,100 in rural northwestern Pennsylvania before moving to a couple different cities to pursue our education. In the summer of 2016, we moved back to the region we grew up in to plant Oil City Vineyard Church in the (somewhat confusingly named) small town of Oil City.Initially, when we felt God calling us to Oil City, we saw the town, like most who live in the region, in terms of needs. Generational poverty was high, as was substance abuse and unemployment. The problems seemed both a bit overwhelming and yet surprisingly motivating to us as church planters.While we never thought we as either individuals or a single church could fix the problems, we did (perhaps a bit subconsciously) think ...Continue reading...
In a concurring opinion, Justice Tom Parker of the Supreme Court of Alabama called on the nation's highest court to overturn Roe v. Wade (1973) and remove the last major obstacle to the states' right to enact protections for the unborn.Earlier this month, the Supreme Court of Alabama affirmed that Jesse Livell Phillips will face the jury-recommended death penalty for the murder of his young wife and their unborn child. Prosecutors used Alabama's Brody Act, one of several laws in Alabama that legally recognize the personhood of the unborn.Justice Parker agreed with the outcome and wrote separately to denounce what he calls the "Roe exception." Because of the U.S. Supreme Court's holding in Roe, he writes, "the only major area in which unborn children are denied legal protection is abortion." The "unborn child's fundamental, inalienable, God-given right to life is the only right the states are prohibited from ensuring . . . ."His proffer comes at a time when advocates on both sides of the life debate are keeping a close watch on the new makeup of the U.S. Supreme Court and how it might rule in a case that allows it to revisit the holding in Roe. But for years Justice Parker has urged that the decision in Roe is outmoded, that the holding in Planned Parenthood of Southeastern Pennsylvania v. Casey (1992) meant to address the decision in Roe only created more issues, and that the unborn are "entitled to the full protection of law at every stage of development."Many (though not all) state legislatures agree. Americans United for Life comprehensively documents the "legal recognition of the unborn and newly born" available in every state. Another article covers the numerous state laws governing crime, tort, health care, property, and guardianship that recognize the personhood of the unborn.But Justice Parker points out that "in spite of voluminous state laws recognizing that the lives of unborn children are increasingly entitled to full legal protection, the isolated Roe exception stubbornly endures."At least two courts have ruled on the side of life in cases about statutes requiring abortion clinics to have hospital admitting privileges. But a case from the U.S. Court of Appeals for the Seventh Circuit may present the opportunity to strike at the heart of the matter and revisit the aberrational decision in Roe. If the justices on the U.S. Supreme Court take up the case on this ground, we hope they heed Justice Parker's call for the restoration of the power of the states to protect the lives of the unborn in all areas of the law.
Gosnell: The Trial of America's Biggest Serial Killer, based on The New York Times best-selling book, is a film dramatization of the true story of the investigation and trial of Dr. Kermit Gosnell, which debuted on October 12 and rose to the top 10 at the box office on its opening weekend. It grossed $1,162,988 in the first three days of its release.The movie tells the story of Kermit Gosnell, a Philadelphia abortionist convicted of three counts of first-degree murder as well as involuntary manslaughter. Gosnell's abortion facility was raided in 2010 by the FBI, detectives from the Philadelphia District Attorney's Office, and others. There had been reports of illegal prescription drug activity, but what they found instead was a house of horrors, with blood on the floor, urine on the walls, a cat in the facility, cat feces on the stairs and in rooms, and much worse: "…semi-conscious women scheduled for abortions were moaning in the waiting room or the recovery room, where they sat on dirty recliners covered with blood-stained blankets."The grand jury report details some of the most shocking and horrifying actions that occurred in Gosnell's abortion facility.Gosnell often punctured women's uteruses, bowels, and cervixes and left limbs and other body parts of partially aborted fetuses in women.Unsanitary and reused instruments were utilized to tend to patients.White women were treated in a superior manner to women of color, receiving privileges like placement in a cleaner room and administration of drugs by the doctor rather than a staff member. The staff at the facility were not properly licensed or trained and unlawfully practiced medicine unsupervised.Fetal remains were found in various containers, some refrigerated and others frozen, including "bags, milk jugs, orange juice cartons, and cat food containers."Investigators found the remains of 45 fetuses during the raid.Among the fetal remains were rows of jars containing severed feet of aborted fetuses.The practice Gosnell ran was largely fraudulent and money-centric.For one woman who changed her mind about going through with the abortion, Gosnell refused to reimburse her the $1,300 she had paid. He fraudulently and illegally documented the age of unborn children for late term abortions as 24.5 weeks; he and his staff would manipulate ultrasounds to hide the real age. The patient who died at Gosnell's abortion facility was named Karnamaya Mongar.Mongar died due to repeated injections of narcotics administered by unlicensed staff.Gosnell and his employees did not sufficiently attempt to save her life.By the time she got to the Intensive Care Unit, she had no signs of neurological function and was pronounced dead. Gosnell had no regard for legal restrictions on abortions past 24 weeks. Gosnell was known for his willingness to perform extremely late term abortions.When babies were born alive, their spinal cords were cut with scissors and their skulls were often crushed and suctioned. The staff members would administer large amounts of medication to the women, inducing them to deliver their babies without the presence of a doctor; babies "dropped out on lounge chairs, on the floor, and often in the toilet."Gosnell commented on the size of one of the babies born alive, saying the baby was "big enough to . . . walk me to the bus stop."A staff member played with one of the babies born alive before slitting its neck.We all deserve better than Gosnell and abortion. Gosnell was held accountable for his crimes and is serving multiple life sentences in prison. Now that a few years have passed, we are still left asking why there are not better standards for women. For example, in the Whole Woman's Health v. Hellerstedt opinion, Supreme Court Justice Stephen Breyer referred to Gosnell's behavior as "terribly wrong," but denied that any further regulation, specifically admitting privileges (which allow a doctor the ability to admit patients to a particular hospital for services or care) would have made any difference in the outcome. Justice Alito, on the other hand, argued that if Pennsylvania had required "abortion clinics to comply with the same regulations as Ambulatory Surgery Centers (ASCs)," which was recommended by the Philadelphia grand jury that investigated the case, "the Gosnell facility might have been shut down before his crimes" took place.Even so, Gosnell was already violating countless basic regulations that were already in place and if the state had enforced the regulations that were in place and imposed further restrictions, perhaps Karnamaya Mongar would be alive today. Because of bureaucratic entities turning a blind eye to the practices of Gosnell for over 30 years, we will never know the true totality of his devastation on humanity.Racism is inherent to the abortion industry.The idea that white women would be treated more favorably and separately from women of color in a modern-day practice or business of any kind is absurd. However, one of the abortion industry's best-kept secrets is that the black community is by far the most affected by abortion than any other race. In 2014, black women were 3.5 times more likely to abort a pregnancy than white women; 28 percent of all abortions were performed on black women. Abortion disproportionately affects the black community and perpetuates the negative treatment, and ultimately, discrimination of black women in comparison to women of other races. More abortion will not remedy this controversy.Indiana and Arizona have addressed this issue by enacting laws that prohibit abortion on the basis of race and other characteristics. Arizona's 2011 law prohibited abortion based on sex and race; the ACLU of Arizona filed suit challenging the law after its enactment, but the case was dismissed because of lack of standing. Indiana passed HEA 1337 in 2016, which prohibited abortion based on sex, race, color, national origin, ancestry, or disability. Unfortunately, Planned Parenthood of Indiana and Kentucky filed a lawsuit and the law has since been enjoined from enforcement.Abortion facilities should be held to the same standard as hospitals.In addition to legislation focused on the preborn child, state legislatures have recognized the urgency and need for introducing and enacting statutes aimed at holding abortion facilities to higher standards, especially in a post-Gosnell reality.For example, a 2013 Wisconsin statute, Wis. Stat. § 253.095(2), prohibited a doctor from performing an abortion without holding admitting privileges at a hospital within 30 miles from the abortion facility. In response to a challenge of the statute, the court affirmed the district court's opinion granting the permanent injunction of the law, citing as one of the reasons the "rarity of complications of abortion that require hospitalization." (Planned Parenthood of Wis., Inc. v. Schimel, 806 F.3d 908 (7th Cir. 2015)). Similarly, the state of Texas enacted a law in 2013 requiring abortionists to have admitting privileges at a hospital within 30 miles of the abortion facility. The law was challenged but was upheld as constitutional (Planned Parenthood of Greater Tex. Surgical Health Servs. v. Abbott, 748 F.3d 583 (5th Cir. 2014)).Women continue to suffer from abortion facility malpractice.Unfortunately, we do not have the luxury of moving on from Gosnell and believing that the horrors he perpetrated are strictly in the past. Similar atrocities are still occurring today. A Planned Parenthood in Chicago has been the source from which "at least six known women have been hospitalized from botched abortions since November 2017." Multiple abortion patients have experienced heavy and uncontrolled bleeding that required ambulances to be called. Another woman required hospitalization for seizures after an abortion. The reality is that there are still abortion facilities that offer sub-par services and treatment that lead to injured women. Whether you believe the practice of abortion is unethical and should be ended entirely or that it should be available to women as a "standard medical procedure," everyone should at least agree that women deserve proper care and that standards should be put in place to ensure that this happens.The Gosnell movie has performed quite well at the box office, which is a demonstration of the movie's quality and importance. You can purchase tickets and find local theater listings here. Watching this film is a must in order to further understand what can happen when regulations are not placed on abortion facilities, and how bureaucratic entities are more committed to political ideology than the safety and protection of women. Let us hope that this film will serve as a stirring reminder to us all that women deserve better.Alyssa Grasinski is an intern at Family Research Council.
Ken Blackwell talks with Charles Payne on the Congressional race in Pennsylvania as well as George P. Bush's primary win for Land Commissioner in Texas....

When was the last time that you did something really dopey? A few weeks ago I heard an audio clip of a 911 call made by a woman in Florida who was beginning to panic because her car battery was dead and she had locked herself inside the car. With a tinge of hysteria she begged for help because the power windows were disabled by the dead battery, it was getting very hot in the car, and she wasn't feeling well. However, she handled it with great aplomb when the operator told her to pull up on the knob for the door lock and then open the door. As the clip comes to an end, one can actually hear the dear lady becoming aware of her dullness. She plainly apologizes and bids the operator a good day. However simple minded she was, something must be said of her humility. In the very same week, a few thousand miles away, President Obama accomplished a first among American presidents. He performed perhaps the greatest breach of etiquette of any American president, living or dead. In England, upon meeting a member of the royal family, rather than the customary handshake, he bowed, bending deeply at the waist. One might initially think, being in the United Kingdom, that he bowed to her majesty the Queen. Sorry, try again. Our president didn't choose to bow to the jolly Queen. Barack Hussein Obama showed deep appreciation and humble devotion to the murderous enslaver, King Abdullah of Saudi Arabia. Instead of reciprocating the bow, denoting equality and mutual respect, the King waited for the act of adoration to be complete and then shook Obama's hand. If you ask me, it was a pretty dopey thing to do for a man holding the highest office of the world's only superpower and leader of the free world. I would say very dopey, if I were to put it bluntly. Our president - however humble he tried to be, something must be said of his dimness. Although, unlike the security challenged lady in Florida who recognized her hilarious error, those surrounding our president refuse even to acknowledge the obvious. Therefore, the obstinacy continues to abound with a presidential aide denying that the bow was even a bow at all. According to Ben Smith of Politico, an Obama aide defended, "It wasn't a bow. He grasped his hands with two hands, and he's taller than King Abdullah." The ridiculous denial of an obvious act of fealty sounds like something out of the "my dad can beat up your dad" school of playground insults. Hint to the White House - admit it, move on, and don't make the same mistake again. Americans should not bow to anyone other than Jesus Christ. They should worship none other than God Almighty. We are a free nation, and our ancestors fought long and hard to ensure our liberty. Hence, the sight alone of seeing the Commander-in-Chief self-deprecate before arguably one of the five worst dictators in the world makes my blood boil. But for everyone at 1600 Pennsylvania Avenue to deny it, compounds the problem ten-fold. Learn this Mr. and Mrs. White House Aide, the American people are not idiots, but they are forgiving. We are not helpless, but we are trusting. Don't treat us like kids. Try treating us like adults, and maybe the same respect will be returned, with a firm handshake, instead of groveling genuflection. Yours for Portugal, Bro. Michael Andrzejewski Bro. Michael Andrzejewski currently serves with his wife and five children as a missionary to Portugal and is sent out of Milledgeville Baptist Church in Milledgeville, TN. For more information about their ministry please visit MBC Portugal Missions.