As Dozens Of Rockets Fired At South, IDF Strikes 12 Hamas Targets In Gaza Israel's air force bombed 12 Hamas positions across the Gaza Strip Wednesday night (8th), the military ... Read MoreThe post August 10, 2018 appeared first on The Friends of Israel Gospel Ministry.

by Hohn Cho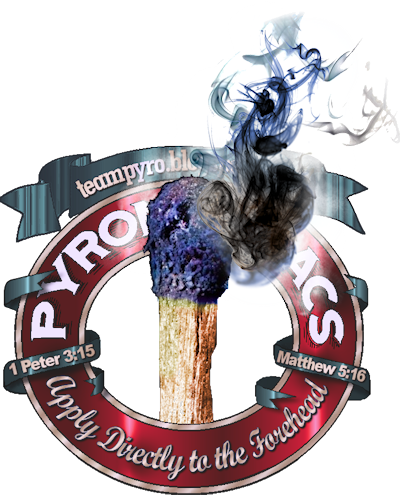 "Racist." "Ignorant." "Fools." "Pope MacArthur." "Out of touch." "A pile of conservative ideological rubbish." "Old white evangelical Pastors." "He's got nothing. I can't get why all his followers are so excited. Cult of personality, I suppose." "Their heroes were slave masters." "Pope-like authoritarian leader." "Multimillionaire white man."

uch are some of the responses to John MacArthur's introductory article, Social Injustice and the Gospel, a piece so civil and rational and, well, biblical that I'm personally mystified at the shrill and hysterical nature of this type of reaction by some professing Christians.One blogger, in a seeming attempt to rush out a "hot take" to MacArthur's article which he proceeded to spam in numerous places the article showed up, was so quick to speak per James 1:19 that he neglected to notice that he linked to a long-time conspiracy theorist with a plainly obvious axe to grind against MacArthur, as support for questioning of the extent and nature of MacArthur's involvement in Gospel ministry during the Civil Rights Movement! (When this was pointed out, he subsequently took the link down.) Regardless, all of this certainly appears to vindicate James White's prediction that "The Christian SJWs are going to be blowing up the net over the next couple of weeks. Mark my words."I have long believed that Christians who have refused to buy into the viewpoint of many "social justice" advocates are and have always been more than willing to have a civil and rational discussion centered around the Bible with those who would disagree. And yet my perception has been that there is a distinct lack of interest in having such a discussion on the "social justice" side, in favor of mere declarations that their position is right, expectations that the orthodoxy of their position must not be challenged, and a dismissal or even vilification of people who attempt to do so.This is often the case with socio-political movements, because they are typically too busy seeking to mobilize support, defeat opposition, and push forward some goal they deem to be desirable, to stop and consider for a moment whether or not their goals and positions are actually meritworthy. I can understand the reluctance to do this in the world, but in the church, if we are truly to be people of the Book who stand for the truth of the Word, we must take more than mere moments to discuss what the Bible says, understand what it means, and only then act according to our God-given consciences and calling and stewardship.In having this discussion, I appreciated the words of Nate Pickowicz, calling for graciousness. My hope had been the same as Tim Challies, that after well over 50 years of faithful ministry-and nearly 50 of it at the same church-an older man who has been right about so many other issues over the decades would at least have "the credibility [to] gain a hearing." But even if that bare courtesy could not be extended, my prayer has been that people would at least heed 1 Timothy 5:1 and make respectful appeals rather than sharp rebukes... much less puerile and at times even ethnicity-based insults.The initial signs are not particularly encouraging, but our God reigns, and we shall see where He would have us go. Finally, one final word to those who might be on my "side" of the debate, I can understand why some of us might be excited that the discussion many of us have desired to have could actually be happening, but let's also try to moderate and even restrain our impulses toward partisanship and cheerleading. I thought this word from Jacob Denhollander was both gracious and appropriate. And of course, let's also strive to maintain the highest possible standards of Spirit-filled speech, even as we engage in a vigorous debate about the Gospel, Christian orthopraxy, and individual consciences and convictions.

On the 12th of May 1962, General Douglas MacArthur received a very distinguished award from a rather esteemed institution in West Point, NY. During his acceptance address, with earnest humility, he expressed deep gratitude for the recognition. He spoke of a great moral code that molds and yet exemplifies the American soldier. He noted that such a code of three dynamic words, "Duty, Honor, Country" would raise the ire of enemies and rile the hypocrite to downgrade and mock such fanciful ideals. But to the soldiers who listened, MacArthur lectured, "They mold you for future roles as the custodians of the nation's defense. They make you strong enough to know when you are weak, and brave enough to face yourself when you are afraid." At each point, the venerated general presented juxtapositions that would arise and be overcome by faithful adherence to the values contained in those three words, "Duty, Honor, Country." These three words are those of men gone by, who believed that our nation was special, and who would never apologize for her prosperity or military power. They, being cast from the same die as Eisenhower and Lincoln, would never apologize for our ambition or ingenuity. Virtues like these teach young men to stand tall, shake firmly, and look eye to eye with anyone that might come their way. They are words like those of Sinclair Lewis who respectfully confessed, "Intellectually I know that America is no better than any other country; emotionally I know she is better than every other country." While beliefs like these readily divide our nation today, ignoring the risk of sounding smug, I will go on record saying that I'll take up sides with Lewis and MacArthur. I don't care. I'm choosing against change. I don't believe America's image is broken, nor do I believe our relationship with communism needs to be reset. I believe if Somali pirates, or terrorists at sea, hi-jack a vessel with an American crew and ask for $10 million to release the captain that the Commander-in-Chief has an obligation, not an option, a duty to his citizenry to dispatch a Navy Seal team to the area. Upon arrival, I believe that particular Seal team has an obligation to rescue the captain by whatever means necessary, up to and including putting a 5.56 mm armor piercing round through the ear hole of each Muslim extremist involved in the capture of the ship. The FBI negotiator can stay at home. I subscribe to the foreign policy school of a big stick, because as has been proven, that is all that ever works. U.N. Security Council resolutions won't deter North Korea or Iran. Neither will a photoshopped magazine cover of our shirtless president. However, missile defense systems and Howitzers will. Apologies for national defense are only enablers which stoke the fires of radical ideologies and demagogues bent at destroying liberty. Ringing the bell of "Duty, Honor, Country" over and over again, to the corps of cadets at the US Military Academy, Macarthur clarified his philosophy by saying this, "Others will debate the controversial issues, national and international, which divide men's minds; but serene, calm, aloof, you stand as the Nation's war-guardian, as its lifeguard from the raging tides of international conflict, as its gladiator in the arena of battle." If only today, as in days of old, they could freely do their duty, we could live with honor and take pride in our country. Yours for Portugal, Bro. Michael Andrzejewski Bro. Michael Andrzejewski currently serves with his wife and five children as a missionary to Portugal and is sent out of Milledgeville Baptist , TN. For more information about their ministry please visit MBC Portugal Missions.
"And Enoch lived sixty and five years, and begat Methuselah: And Enoch walked with God after he begat Methuselah three hundred years, and begat sons and daughters: And all the days of Enoch were three hundred sixty and five years: And Enoch walked with God: and he was not; for God took him." ~ Genesis 5:21-24There are two notable dispositions in the life of Enoch: before and after he begat Methuselah. The Bible teaches that he was sixty-five years old when his son was born, and after that he walked with God. Therefore the first disposition is that he did not walk with God in the first sixty-five years of his life; the second then being that he walked with God for the remaining three-hundred years before his death. The significance of his latter disposition will be dealt with in this article. In Genesis 5 the phrase "Enoch walked with God" is repeated twice. (This repetition, however, is not verbatim in the original language. The Hebrew text in the original MS includes the word 'with' in the first rendering of this phrase, possibly offering a clue as to the depth of this relationship he had with 'elohiym). This is significant in that it is unique throughout the entire Bible. The only other person who we know "walked with God" was Noah, and to him was this tribute ascribed to but once (Gen. 6:9). I'm not implying that repetition is indicative of a 'closer,' or 'better' walk, but just that it is noteworthy. It is because of this small but significant detail that I chose to write about Enoch as on of my favorite peoples from the history of the Old Testament. Part 1: Enoch the Prophet Before examining the latter disposition in Enoch's life, it will be important to note the meaning of his and his son's names. Enoch fittingly means 'dedicated', while Methuselah means 'his death shall bring'; or 'when he dies, judgment.' Of Methuselah's name, Matthew Henry writes, "it was fair warning to a careless world, a long time before the judgment came." We know that in the year that Methuselah died came the flood. It would be reasonable to assume that God foreknew he would be taking his dedicated servant Enoch early (Gen. 5:24), and left a prophetic message bound within the name of his progeny. This aptly illustrates a mere fragment of the boundless wisdom of God, and of His sovereignty. The prophetic naming of Enoch's son and the subsequent change in his disposition are not simply coincidental. It would appear that they are somehow linked in implication.So with this knowledge of the coming catastrophe through his son, what did Enoch do for three-hundred years? We can't look any further into Enoch without examining what is said of him in the New Testament epistles: "And Enoch also, the seventh from Adam, prophesied of these, saying, Behold, the Lord cometh with ten thousands of his saints, To execute judgment upon all, and to convince all that are ungodly among them of all their ungodly deeds which they have ungodly committed, and of all their hard speeches which ungodly sinners have spoken against him." ~ Jude 1:14, 15 From Jude we learn that Enoch was a genuine prophet of God. The Holy Spirit sealed this information about Enoch into the Word of God through the writer of this epistle and that is all we need to know. Jewish legends aside, it is clear that the early church had at least an oral tradition about the prophecy of Enoch, and that it was important enough to God to be included in His holy book. And what was the prophecy? In the context of these verses from Jude, we understand that he prophesied that Jesus, with a multitude of His saints, is coming and they will execute judgment upon all of the ungodly men of the world. In Enoch's day, only seven generations from Adam, he was proclaiming the coming of a Messiah and the judgment on the wicked. His prophecy applied both to the antediluvian society in which he lived, and to the ages to come. These prophecies set the tone for the three-hundred years of Enoch's walk with God. They may be exemplary of his preaching in an increasingly evil and God-hating world. One would have to be quite intimate with God to continue in this work. Perhaps this life was passed on to Methuselah. Perhaps he trained his son for those three-hundred before he was, as the epistle to the Hebrews expounds, translated. Part 2: Enoch Walked With God Hebrews 11:5 - "By faith Enoch was translated that he should not see death; and was not found, because God had translated him: for before his translation he had this testimony, that he pleased God." The first prophecy of the Bible is in Gen. 3:15. The seed of the woman, Christ Jesus, will crush the head of Satan. This speaks of the hope of the Savior to come and his breaking of the curse brought on by Adam. Enoch's prophecy concerning the Messiah, as recorded in Jude, fits as the Bible's second prophecy (it would have been uttered during the 300 years after the birth of Methuselah; a time when we have no other recorded prophecies). This speaks of the judgment of the coming Messiah on the ungodly. Enoch, a righteous man, would have to have known the prophecy of Gen. 3:15 through oral tradition. We can assume this because it was spoken by God to Adam and pertained directly to Adam's lineage. Enoch, being only the seventh generation from Adam, would indeed have clung to the very words of God as they had been passed down through his contemporaries and forefathers. Some time after the birth of Methuselah, Enoch began walking with God. Undoubtedly he, knowing this prophecy of the coming Savior, and having had received himself a prophecy of God of this Savior's coming judgment, began to draw nearer to God than any of his forefathers had. The book of Hebrews tells us two more things about Enoch that pertain to his relationship with God: 1. In the book of Hebrews we read, "By faith Enoch was translated..." By faith in what? I believe this is tells of his pure, unrelenting faith in God which included everything God had spoken to man at that time. He had faith in the three prophecies of the eternal God that had come down to man thus far: the coming savior (the Lord had spoken this to Adam), the prophecy that God had revealed to him of the judgment of the coming Savior and His saints, and the prophecy of the coming catastrophe spoken of through the name of his first son, Methuselah. 2. Also in the book of Hebrews we read, "...for before his translation he had this testimony, that he pleased God." We know from the verse in Hebrews that follows this that without faith it is impossible to please God (Heb. 11:6). Enoch's life was a living testimony of faith and that he diligently sought after God, the rewarder of faith. From this we can also ascertain that Enoch must have had thoughts which were in alignment with the moral nature of God. Amos 3:3 says, "Can two walk together, except they be agreed?" It is absolutely clear that Enoch was a man who walked with God, and in so walking with God he was in complete agreement with whatever God had to say. Enoch was surely in agreement with God's coming judgment on the wicked world that he lived in. Conclusion The Bible says that Enoch was translated, or, taken up to be with God. Little is known about this man of God except from what a few verses in Genesis, Hebrews and James tell us. However Enoch's testimony, as extrapolated through diligently studying the Word of God, reveals a great deal about this man. "He walked with God," it says twice about Enoch. He prophesied. He listened. He had faith. Although not always, because it is clear that for the first sixty-five years of his life he walked apart from God. Then, after a revelation from God in the prophetic naming of Enoch's son, we can imagine that he seems to put the pieces together: The coming Savior who will crush the head of the serpent; the coming catastrophe that will follow Methuselah's death; the newly revealed prophecy of God of the coming judgment of this Savior along with ten thousand saints. "And Enoch walked with God: And he was not; for God took him." His faith is counted among the faith of those who we regard as the patriarchs. It is a faith worth examining, for we live in an era not unlike that of Enoch, just before the flood. The kingdom of God is at hand, and we could be taken up at any moment.Able to write to you by the grace of God,Aaron EveringhamRomans 12:1,2 Aaron Everingham and his wife Brittany live in Edmonton, Canada, and by the loving grace of God they were saved through the ministry of an Independent Fundamental Baptist Church in June of 2007. He is currently preparing for a life of serving the Lord as a pastor of a local New Testament Baptist Church. For more articles like this one please visit his blog at Aharown Qadowsh.