Today's category: MistakesThe End Is Near Farmers Fred and Luke were fishing on the side of the road. They made a sign saying "The End is Near! Turn yourself around now before it's too late!," and showed it to each passing car. One driver that passed didn't appreciate the sign and shouted, "Leave us alone you religious nuts!" All of a sudden they heard a big splash. Fred grinned at Luke. "Do you think we should just put up a sign that says: 'Bridge Out' instead?"View hundreds more jokes online.Email this joke to a friend

On June 4, the U.S. Supreme Court overturned a decision by the Colorado Civil Rights Commission (upheld by Colorado courts) that had found baker Jack Phillips of Masterpiece Cakeshop guilty of unlawful discrimination for declining to make a wedding cake for a same-sex couple. The vote was 7-2—that is, seven justices voted to overturn the Colorado decision, while only two voted to uphold it.The New York Times' online story about the ruling carried the headline, "In Narrow Decision, Supreme Court Sides With Baker Who Turned Away Gay Couple." The Washington Post editorialized, "The Supreme Court's narrow ruling on a wedding cake is a step in the right direction."Subsequently, I noticed some people on social media (especially conservative friends) grousing about the description of the 7-2 decision as "narrow," as though the liberal media was trying to downplay Jack Phillips' decisive victory. So I thought I would offer a short explanation.Masterpiece Cakeshop is being described as a "narrow" ruling not because of its margin, but because of its reasoning. Neither side in the case got everything that it wanted.Those supporting Colorado, and supporting Charlie Craig and Dave Mullins (the same-sex couple who had requested a cake from Phillips), wanted a broad ruling that 1) Phillips violated Colorado's Anti-Discrimination Act by discriminating against the couple on the basis of "sexual orientation; and 2) that no claim of religious freedom or free speech can excuse that statutory violation by a business that qualifies as a "public accommodation." In the end, only two justices (Ruth Bader Ginsburg, with Sonia Sotomayor joining her in dissent) adopted that view and considered it decisive.Those supporting the baker Phillips, on the other hand, wanted a broad ruling that his rights to freedom of speech and the free exercise of religion, because they are fundamental rights under the U.S. Constitution, must take precedence over the statutory provisions of Colorado law. Yet the Court's ruling in favor of the free exercise claim was a narrow one, and only two justices expressed support for the free speech claim as well (Clarence Thomas, with Neil Gorsuch joining his concurrence in the judgment).(I should note as well that some key elements of the case remained in dispute. Phillips' attorneys questioned whether the Anti-Discrimination Act even applied, arguing that Phillips did not, in fact, "discriminate" on the basis of "sexual orientation" at all, because he was happy to serve self-identified gay customers with products other than a wedding cake. Colorado's attorneys questioned whether the First Amendment even applied, arguing that baking a cake cannot be considered a form of "speech" at all.)Instead of clearly explaining that Jack Phillips' has robust constitutional rights regarding the cakes he designs, the majority opinion found that the Colorado Civil Rights Commission simply didn't behave well enough in this case, due to: (1) the hostility aimed specifically at his religious beliefs (evidenced in comments of the Commission), and (2) the different treatment the Commission gave a parallel case (one in which the Commission allowed bakeries to refuse to make cakes criticizing same-sex marriage). It was only because the Commission exhibited anti-religious bias in its proceedings against Jack Phillips that the Supreme Court threw out its ruling, on free exercise grounds. Justice Gorsuch also wrote a strong concurrence, joined by Justice Alito, elaborating on the strength of the free exercise claim here.Although they joined the majority opinion, Justices Kagan and Breyer additionally wrote a concurrence explaining that their lukewarm support for Phillips was only based on the fact that he was treated really badly by members of the Commission in this case. They argued that the disparate treatment between the two bakery cases could have been justified, were it not for the overt anti-religious hostility exhibited by the Commission.Justices Kennedy and Roberts—in writing and joining only the majority opinion, respectively—ruled in favor of Phillips, but not on the basis of a sweeping affirmation of his freedom of speech or of religion.A definitive Supreme Court precedent, resolving the underlying dispute between "non-discrimination" principles and freedom of speech and religion, will have to await another case and another decision. That is why many are calling Masterpiece a "narrow" decision.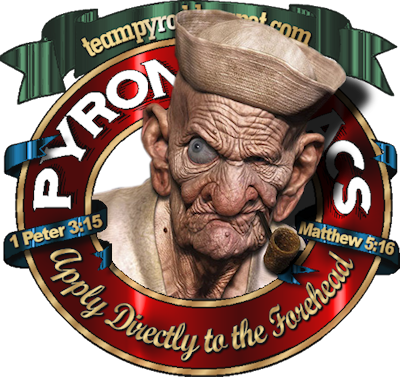 by Phil Johnson

ull disclosure: Here is the development that finally provoked my sense of consecrated indignation enough to motivate me to start blogging again: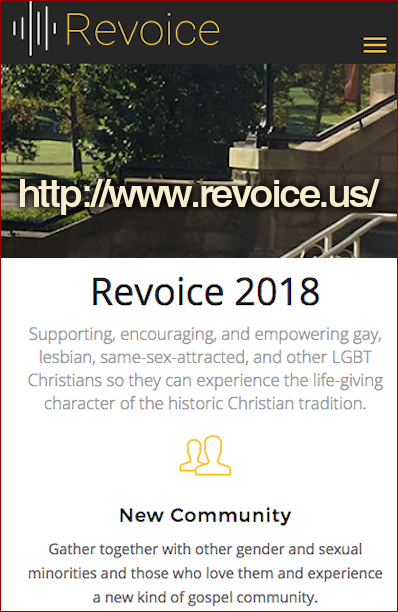 It's the latest "evangelical" superconference. As you see, their own ad copy tells us they are devoted to "supporting, encouraging, and empowering gay, lesbian, same-sex-attracted, and other LGBT Christians so they can experience the life-giving character of the historic Christian tradition." The conference is being organized and supported by a large cast of evangelical thought-leaders—including some people generally assumed to be sound and reliable spiritual guides.Fred Butler blogged about it yesterday, and it'll save me some work if you read his assessment of the actual conference itself. (You may need a translator for the cornpone-and-pot-likker dialect he slips into occasionally, but the cardinal points he makes are unassailable.)Anyway, I want to comment on the conference's underlying theory, because it strikes me as a Really Bad Idea (and a patently unbiblical opinion). Nevertheless, it seems to be gaining traction rapidly—even among many influential and hitherto trustworthy evangelical leaders. It's the notion that homosexual orientation is morally neutral. The claim being made is that gay desires are not really sinful unless they are acted upon. So a person can fully self-identify as lesbian, bi-sexual, gay, transsexual, gender-fluid, or otherwise "queer" and be a church member in good standing—as long as he, she, xe, (or whatever) remains celibate.I first began to realize realized how widespread that idea has become in the evangelical community two years ago, when the following Tweet was posted from the official Twitter account of The Gospel Coalition (TGC):"It's more masculine to be attracted to men yet obedient to God than attracted to women and disobedient to God."I referred to TGC's Tweet as a "hazy, misleading sophism" and added, "Lusting for something sinful is not 'obedien[ce] to God.'" A long argument ensued, with several friends on my FaceBook page and lots of my Twitter followers expressing shock and surprise that I would hold an opinion so egregiously out of step with postmodern political correctness. The "proper" postmodern opinion was succinctly stated by an exasperated commenter on my FaceBook page: "Desires are neutral until they are used sinfully," he wrote.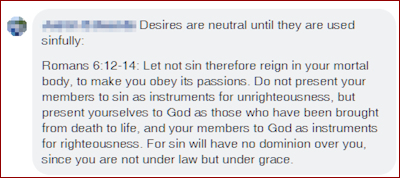 I fear that idea is finding currency among leading evangelicals. But it is dead wrong and subversive to genuine holiness. Scripture is chock full of statements emphatically condemning evil desires—from the Tenth Commandment (Exodus 20:17) to Jesus' words about mental and visual lust in the Sermon on the Mount (Matthew 5:27-29). What, after all, is lust but raw, sinful desire?Those who argue that LGBT "orientation" is morally neutral often point out that an unmarried heterosexual man's attraction to women isn't necessarily deemed sinful, assuming he remains celibate. Why, then, should we consider a celibate gay man's attraction wrong, as long as he doesn't act on it?I'd like to suggest two replies to that. First, a celibate heterosexual's attraction to women might indeed be sinful, if, say, he is attracted only to married women or underage girls. It would likewise be sinful if he allowed his interest in a particular young woman to become a fixation that distorts his perception of reality. A perfectly innocent attraction can even become a sinful passion for the person who indulges in immoral fantasies. No sane and reasonable person would try to argue that heterosexual desires are always wholesome. Second (and this is pretty straightforward:) Scripture says inordinate affections are sinful and commands us to mortify them (Colossians 3:5). I didn't make that up.But my Bible uses the expression "evil desire" in Colossians 3:5. How do I know if a desire is "evil"?In short, Scripture teaches plainly that any desire is sinful if it entails a wish for what we cannot righteously have. Far from "supporting, encouraging, and empowering" people with perverse sexual desires, Scripture repeatedly urges us to repent of all sinful desires—especially those wicked sexual passions that so easily entrap young minds (2 Timothy 2:22; 1 Peter 2:11). All of us—not just LBGTQ folk—are commanded to renounce and mortify every desire for anything God has forbidden. Those who think people beset with perverse desires can wear their peculiar lusts as badges of group identity merely demonstrate that they haven't a clue what repentance means. Furthermore, to omit or purposely obscure the Bible's clear call to repentance is to show contempt to one's unbelieving neighbors.Let me be clear: I, too, have friends and close neighbors who identify as LGBT, and I abominate the way some Christians seem to think it's OK to heap unbridled scorn, mockery, or insults on them. All our neighbors should be shown Christlike, loving compassion with the dignified respect that befits anyone who bears God's image.But to encourage them in their sin or offer them the false comfort of approval for their sinful desires is a serious breach of the Second Great Commandment.Let's not try to make any sin seem less wicked than it is.I would not necessarily single out homosexuality as the chief example of abominable sin if our culture didn't constantly insist on treating homosexual desire as a privileged category. Sodomy is only one of several notoriously odious abominations, and Jesus expressly said the hard-hearted unbelief of those who have actually seen and know the truth is a worse sin than all the evils of Sodom (Matthew 11:24).Furthermore, I'm happy to assert, emphatically, that any evil attraction is appallingly sinful, including that heterosexual tendency to want to click on clickbait when the link features a picture of some scantily-clad tart.But this one class of sins (LGBT etc.) is the only one that demands special status and unconditional affirmation.So perhaps the main point I want to make will perhaps be clearer if we consider one of the sexual perversions that hasn't yet successfully lobbied for social acceptance and special rights.Here's a real-life example:During my first year at Grace to You (1983), a man wrote our ministry looking for affirmation and encouragement. He wanted us to agree with his belief that mere attraction to a forbidden object is not inherently sinful. He gave a convincing testimony about his conversion from a life of sin and rebellion. He said he was now serving as an AWANA leader in his church. Then he got specific about what he was asking us to sanction.He said he felt sexually drawn to "large farm animals." (Those were his exact words.)I wrote back, citing Matthew 5:28, and told him it is our position that the desires he was describing are not morally neutral at all but a sinful perversion that he needed to repent of and vanquish through the means of grace. I'd give him the same answer today, even after reading reams of sophisticated evangelical reasoning trying to argue that "attraction" and "lust" are categorically different.One other point needs to be made before I wrap this up.People sometimes suggest that all sin is equally vile. That's simply not true. It's true that all sin is damnably wicked, but Jesus Himself made clear that some sins are worse than others (John 19:11; Luke 10:12-14). And Scripture clearly portrays certain sexual perversions (lesbianism and bestiality among them) as unusually and unnaturally perverse. (See, for example, Romans 1:26-28.)All of this raises an important question: How far do the culturally-engaged evangelical trend-setters want to take the notion that mere attraction is morally neutral? I hope we'd be concerned about the sanctification of someone who insisted on self-identifying as a pederast living a celibate life. Or my cowboy correspondent who harbored a secret desire for a closer relationship with his livestock. Or people drawn to any number of kinky fetishes too perverse to even talk about (Ephesians 5:12).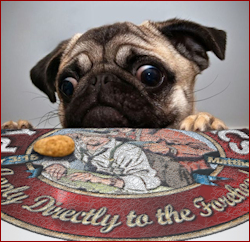 Yes, all of us struggle with evil desires. That's part of our fallenness. Even Paul struggled with covetousness—evil desire (Romans 7:7-25). But Paul's whole point was that those desires (even if never acted on) are sins to be mortified, not prize ribbons to be worn as badges of one's identity.

by Phil Johnson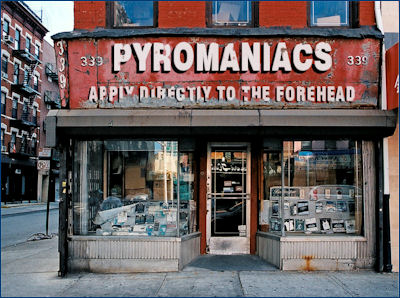 he issue underlying practically every popular evangelical trend we have ever decried here on PyroManiacs is the same moral defect that was the besetting sin of the Pharisees—namely, a craving for human applause. The current ranks of evangelical leadership are filled with men who care far too much about what the world thinks of them. The intellectually sophisticated among our Top Men tend to covet academic esteem, especially from unbelieving scholars. Those who are less—um, cerebrally endowed—just yearn to be admired for being über-cool. Between those two extremes are a legion of evangelical movers and shakers who think they can achieve both goals. Lately, they have sought to do this by cultivating a noisome air of political correctness.Scripture could not be more clear about the value of this world's approval. Jesus said, "Woe to you, when all people speak well of you, for so their fathers did to the false prophets" (Luke 6:26). And, "If the world hates you, know that it has hated me before it hated you. If you were of the world, the world would love you as its own; but because you are not of the world, but I chose you out of the world, therefore the world hates you" (John 15:18-19). And, "you will be hated by all for my name's sake" (Matthew 10:22). And, "Blessed are you when people hate you and when they exclude you and revile you and spurn your name as evil, on account of the Son of Man! Rejoice in that day, and leap for joy, for behold, your reward is great in heaven; for so their fathers did to the prophets" (Luke 6:22-23).It's a theme that runs throughout Scripture, starting with Cain's murderous contempt for his own brother's righteous offering, and finally summed up in 1 John 3:13 with this admonition from the Apostle of Love: "Do not be surprised, brothers, that the world hates you."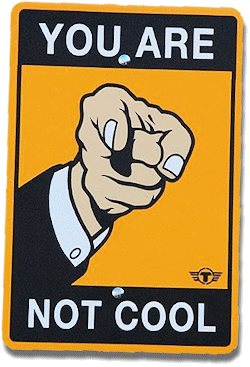 Christians are expressly forbidden to embrace the world's values or seek its approval: "Do not love the world or the things in the world. If anyone loves the world, the love of the Father is not in him. For all that is in the world--the desires of the flesh and the desires of the eyes and pride in possessions--is not from the Father but is from the world. And the world is passing away along with its desires, but whoever does the will of God abides forever" (1 John 2:15-17).The world is of course our mission field, so we're commanded to love people (including our enemies) as God does (Matthew 5:44-45). But worldly values, entertainments, and ideologies are full of spiritual poison. The current evangelical infatuation with such things is tantamount to treason against God. That's what James was saying when he wrote, "You adulterous people! Do you not know that friendship with the world is enmity with God? Therefore whoever wishes to be a friend of the world makes himself an enemy of God" (James 4:4).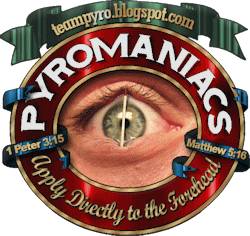 The notion that we must win the world's esteem before the gospel can do its work is, I'm convinced, a spiritually crippling error. But it's also the presupposition underlying most of the trends currently vying for widespread acceptance within the so-called evangelical movement. In reality, for three decades or longer the broad movement has been softening its commitment to (and in many cases totally abandoning) the two most important evangelical convictions—sola Scriptura and sola fide. Those cardinal biblical doctrines are now being replaced by secular dogmas: "wokeness," "social justice" (a liberal counterfeit, not biblical justice), critical race theory, gender fluidity, and an ever-increasing number of ideologies bred and popularized in secular academic circles.That now includes the normalization of LGTBQ perversions by evangelicals who argue that illicit desires in and of themselves aren't really sin; they are morally neutral expressions of one's "sexual orientation." (More on this subject in the days to come.)The "gospel-centered" movement that many of us were so enthusiastic for just one decade ago has gone with the drift. The Gospel Coalition has for some time now shown a pattern of embracing whatever new moral issue or political cause is currently popular in Western culture by arguing that this, too, is a legitimate "gospel issue." They are by no means alone in this. Everything from the latest Marvel movie to gun control legislation has been deemed a "gospel issue" by some savvy evangelical writer at one or more of the most heavily trafficked evangelical websites. But if everything is supposedly a gospel issue, the expression "gospel-centered" is rendered meaningless.As I said in a Tweet earlier today, we must not abandon the focused simplicity of Luke 24:46-47 in favor of a social gospel that encompasses a large complex of racial, economic, and political issues. Every denomination, every educational institution, and every church that has ever made that error has seen a quick demise. I for one don't intend to watch in silence while the current generation repeats that mistake.

Temple Baptist Church - 5-13-2018Proverbs 18:22Introduction: A. Mother's Day is one of the most special days of the year. Proverbs 31:29 says, "Her children arise up, and call her blessed; her husband also, and he praiseth her." B. This morning, I want to rise up, call you ladies blessed, praise you! Our ladies are so very special and need to be praised every day of the year. God bless each of you this Mother's Day.C. It is interesting what some great people have said concerning their mothers. The mother has a tremendous influence for either good or evil in the lives of the children.1. Washington Irving – "The love of a real mother is never exhausted. It never changes-it never tires-it endures through all; in good repute, in bad repute, in the face of the world's condemnation, a mother's love still lives on."2. Charles Spurgeon – "I cannot tell how much I owe to the prayers of my good mother…I remember her once praying, "Now Lord, if my children go on in sin it will not be from ignorance that they perish, and my soul must bear swift witness against them at the day of judgment if they lay not hold on Christ and claim Him as their personal Savior."3. Dr. G. Campbell Morgan had 4 sons and they were all preachers. Someone once came into the drawing room when all the family was there. They thought they would see what Howard, one of the sons, was made of so they asked him this question: "Howard, who is the greatest preacher in your family?" Howard had a great admiration for his father and he looked straight across at him and then, without a moments hesitation, he answered, "Mother."4. May R. Coker – "Motherhood is the greatest privilege of life."5. Abraham Lincoln – "No man is poor who has had a godly mother."6. Seen on a church sign: "If evolution is true, how come mothers still have only two hands?"D. I read this somewhere a few years ago and loved it. How moms are made: She must be completely washable, but not plastic; have 200 moveable parts, all replaceable; run on black coffee and leftovers; have a lap that can hold three children at one time that disappears when she stands up; have a kiss that can cure anything from a scraped knee to a broken heart; and have six pairs of hands. She must have 3 pairs of eyes. One pair of eyes is to see through the closed door as she asks the children what they are doing even though she already knows. Another pair in the back of the head is to see what she needs to know even though no one thinks she can. The third pair is in the front of the head. They are for looking at an errant child and saying that she understands and loves him or her without even saying a single word. She heals herself when she is sick and can feed a family of six on a pound of hamburger and can get a nine-year-old to stand in the shower. Se is made both soft and tough. She can endure and accomplish anything. She will be able to think, reason, and negotiate. She has tears as her way of expressing her joy, her sorrow, her disappointment, her pain, her loneliness, and her grief. SHE IS BOTH SPECIAL AND SPECIALLY MADE!!! 1. Good women are getting like "hen's teeth!" They are scarce and hard to find, but, thank God, there are still some young ladies being raised for the Lord in such a manner as to make good, godly wives.2. Any woman can become a good woman if she so desires. Godly wives and mothers are made as well as raised. Some of you ladies may not have had the privilege of being raised in a godly, separated home, but you can give your life to the Lord and become as godly as one raised.3. The word "find" does not mean to stumble upon, but rather to make a diligent search. Young men, do not fall for the first pretty face that you see because the heart is deceitful above all things and desperately wicked. Allow your parents to be involved in the selection of a mate for life! Man looks upon the outward, but God looks upon the heart!4. Find – to obtain by seeking - Matthew 7:7-10 Ask, and it shall be given you; seek, and ye shall find; knock, and it shall be opened unto you: 8 For every one that asketh receiveth; and he that seeketh findeth; and to him that knocketh it shall be opened. 9 Or what man is there of you, whom if his son ask bread, will he give him a stone? 10 Or if he ask a fish, will he give him a serpent? (If you seek right, the Lord will give you the right mate!)E. I want to look at four women found in the Book of Proverbs, the Book of Wisdom.1. The Gracious Woman - Proverbs 11:16 A gracious woman retaineth honour: and strong men retain riches. GRACIOUS - Favorable; kind; benevolent; merciful; disposed to forgive offenses and impart unmerited blessings. (A mother has the same attributes in many ways that God has.)a. A Gracious Woman Is Forgiving Woman - Nehemiah 9:17 And refused to obey, neither were mindful of thy wonders that thou didst among them; but hardened their necks, and in their rebellion appointed a captain to return to their bondage: but thou art a God ready to pardon, gracious and merciful, slow to anger, and of great kindness, and forsookest them not. b. A Gracious Woman Is Kind Woman - Luke 4:22 And all bare him witness, and wondered at the gracious words which proceeded out of his mouth. And they said, Is not this Joseph's son?c. A Gracious Woman Is Favorable Woman - Proverbs 18:22 Whosofindeth a wife findeth a good thing, and obtaineth favour of the LORD. (She brings the blessings of God on a home!)2. The Virtuous Woman - Proverbs 31:10 Who can find a virtuous woman? for her price is far above rubies.a. A Virtuous Woman Is A Moral Woman - 1 Timothy 2:9-10 In like manner also, that women adorn themselves in modest apparel, with shamefacedness and sobriety; not with broided hair, or gold, or pearls, or costly array; 10 But (which becometh women professing godliness) with good works.b. A Virtuous Woman Is An Asset To Her Husband - Proverbs 12:4 A virtuous woman is a crown to her husband: but she that maketh ashamed isas rottenness in his bones.3. The Wise Woman - Proverbs 14:1 Every wise woman buildeth her house: but the foolish plucketh it down with her hands.a. The Wise Woman Builds Her House - Titus 2:5 To be discreet, chaste, keepers at home, good, obedient to their own husbands, that the word of God be not blasphemed.b. The Foolish Woman Destroys Her House – "plucketh it down with her hands!"4. The God Fearing Woman - Proverbs 31:30 Favour is deceitful, and beautyis vain: but a woman that feareth the LORD, she shall be praised.a. The God Fearing Woman Is A Saved Woman - 1 Peter 3:2-4 While they behold your chaste conversation coupled with fear. (3) Whose adorning let it not be that outward adorning of plaiting the hair, and of wearing of gold, or of putting on of apparel; (4) But let it be the hidden man of the heart, in that which is not corruptible, even the ornament of a meek and quiet spirit, which is in the sight of God of great price.b. The God Fearing Woman Is A Trusted Woman - Proverbs 31:11-12 The heart of her husband doth safely trust in her, so that he shall have no need of spoil. (12) She will do him good and not evil all the days of her life.c. The God Fearing Woman Is An Appreciated Woman - Proverbs 31:28-31 Her children arise up, and call her blessed; her husband also, and he praiseth her. (29) Many daughters have done virtuously, but thou excellest them all. (30) Favour is deceitful, and beauty is vain: but a woman that feareth the LORD, she shall be praised. (31) Give her of the fruit of her hands; and let her own works praise her in the gates. 1) By Her Children – "her children" 2) By Her Husband – "her husband" 3) By Her Acquaintances – "in the gates" 4) By Her Lord – "shall be praised"