Link: https://corechristianity.com/resource-library/articles/5-things-to-consider-when...Format: Web PageTopic(s): Community, FriendshipAuthor(s)/Speaker(s): Edward T Welch

Netanyahu: Hizbullah 'Brazenly Lying' To World About Weapons Sites Israeli Prime Minister Benjamin Netanyahu accused Lebanese terror group Hizbullah, a proxy of Iran, of 'brazenly lying' to the international community ... Read MoreThe post October 4, 2018 appeared first on The Friends of Israel Gospel Ministry.

Dear Friends,Do you ever have moments in your life when your mind wanders far into the future, prompting feelings of anxiety about all of your responsibilities and inevitable hardships you will have to endure in the months and years ahead? I know I do. If unchecked, this kind of thought pattern can lead to a nervous churn in the pit of my stomach as I begin to feel overwhelmed with the weight of the future and what might happen.Our Lord knows unhealthy human tendencies like these very intimately. He loves us so much, in fact, that He has given us specific spiritual direction numerous times throughout Scripture to remind us of how we are called to live in the moment and not to worry about the future. In Matthew 6:34, Jesus entreats us to "not be anxious about tomorrow, for tomorrow will be anxious for itself. Let the day's own trouble be sufficient for the day." Even the Lord's Prayer includes a very specific entreaty: "Give us this day our daily bread" (Matthew 6:11). Notice that Christ does not instruct us to ask for our "monthly" or "yearly" bread. In teaching us to pray for our "daily bread," Jesus is reminding us that our primary focus should be on doing what He is asking of us in our present moment, in this one day that we have been blessed with in His Creation.This teaching from our Lord goes to the very heart of Creation itself. In the beginning of the book of Genesis, we read that "God separated the light from the darkness. God called the light Day, and the darkness he called Night. And there was evening and there was morning, one day." Our Lord designed Creation so that we only have to worry about one day at a time. When the day is over, the night comes so that we can rest and recharge for the next day. In other words, God is trying to tell us something with how He has designed the earth to operate: live for today, for the present moment. Existence itself is pure gift; the present moment is all we will ever have. Let us use it for the greater glory of God.Thank you for your prayers and for your continued support of FRC and the family.Sincerely,Dan Hart Managing Editor for Publications Family Research Council FRC ArticlesIs this cross too Christian? Only the Supreme Court can save these war monuments – Alexandra McPheePlanned Parenthood is Not Pro-Woman – Patrina MosleyTrump: Expected to Advance Religious Liberty at the UN – Ken BlackwellAn Answer to This Generation's Identity Crisis: "Love Thy Body." – Patrina MosleyCalifornia's Campus Abortion Legislation Has Been Vetoed – Here's What It Had Wrong – Patrina MosleyThe Image of God and the Pursuit of Truth in the Kavanaugh Hearing – David ClossonHundreds of College Students Travel to DC In Support of Kavanaugh – John Wesley ReidWorld Congress of Families Seeks to Strengthen the Family UnitU.S. Courts of Appeals: No Vacancy – Alexandra McPheeAnother Attack on Kenyan Christians Brings Us Back to Watu Wote – Travis WeberFive Myths About "Gender Identity" – Peter Sprigg Religious LibertyReligious Liberty in the Public SquareMichigan school district pulls video of family circle after critics claimed it promoted prayer – Ryan Gaydos, Fox NewsBlack Pastor: I Get 'Hate and Racism' From the Left 'For Being a Bible-Believing Christian – Tyler O'Neil, PJ MediaMilitant LGBT Group Wants to Run Texas Mega-Church Out of Town – ToddStarnes.comPlanned Parenthood Forces Hyatt Hotel to Cancel Screening of New Kermit "Gosnell" Movie – Micaiah Bilger, LifeNewsInternational Religious FreedomHopes Rise for Release of U.S. Pastor Being Held in Turkey – David Gauthier-Villars and Dion Nissenbaum, The Wall Street Journal12 Churches Destroyed, Shut Down by Myanmar Rebels – Stoyan Zaimov, The Christian PostMore Chinese Pastors Sign Statement Affirming Religious Freedom as US Govt Holds Hearing on Persecution – Steve Warren, CBN NewsClosure of Syrian Schools: Another Bleak Sign for Christians in Syria – Marlo Safi, National ReviewPakistani Christian Woman Thrown Off Roof for Refusing to Convert to Islam, Marry Muslim – Will Maule, FaithWire LifeAbortionAbortion On Trial – John Waters, First ThingsPodcast: Be a voice for life: Developing a compelling pro-life message – Ethics & Religious Liberty CommissionHere's a List of Everything a Baby Can Do in the Womb – Grace Carr, The StreamGovernor Brown vetoes abortion pill bill – Pablo Kay, AngelusYes, Down Syndrome Is A Life Worth Living, And A Life Worth Saving – Dan Bartkowiak, The FederalistU.S. Expected to Fight Back Against Abortion as a Humanitarian Right – Stefano Gennarini, C-FamAdoptionHow Foster Care Became a Christian Priority—Just in Time – Sarah Eekhoff Zylstra, The Gospel CoalitionMy Long, Messy, Beautifully Complicated Path to Adopting My Son – Claire Gibson, Marie ClaireBioethicsAussies Block Euthanasia – John Stonestreet & David Carlson, BreakpointMass Human Cloning May Soon be Upon Us – Wesley J. Smith, National ReviewMaking Death Easier Makes Life Harder – Richard Stith, Public DiscourseChild Euthanasia without Parent Approval Pushed for Canada – Wesley J. Smith, National ReviewHHS feels pressure, ends contract with fetal tissue harvester – Live ActionObamacareAs Obamacare Premiums Continue to Rise, Time to Look at Real Health Care Solutions – Robert Moffit, The Daily Signal FamilyMarriageMillennials Are Causing the U.S. Divorce Rate to Plummet – Ben Steverman, BloombergHumility Matters in Marriage, Too – Rebecca Spohr, HerViewFromHomeReducing Divorce Through Community-Level Marriage Initiatives – Alan J. Hawkins, Family StudiesU.S. Fertility Rate Drops to All Time Low, Cut in Half Since 1950s – John Binder, BreitbartCoping With Financial Crisis and Maintaining Your Marriage – Cherie Lowe, Focus on the FamilyWhen Grandparents Divorce, Everyone Hurts – D. Scott Sibley, Family StudiesThe Wages of Infidelity – Hugo Schwyzer, Family StudiesParentingRaising Kids With Religion Or Spirituality May Protect Their Mental Health: Study – Alice G. Walton, ForbesOur Infertile Future – Melissa Langsam Braunstein, Family StudiesMaking of a Mom: Birth as a Creative Act – Laura Khan, VerilyModeling Grace and Courtesy – Mattias A. Caro, Ethika PolitikaWhen Adult Children Don't Share Your Values – Marci Seither, Focus on the FamilyWhy Friendships Are Important for Boys' Health – Maryam Abdullah, Greater Good Magazine7 Ways to Teach Children About the Conscience – Andy Naselli, The Gospel CoalitionEconomics/EducationDo Schooling and City Living Equal Fewer Babies? – Lyman Stone, Family StudiesIs student debt keeping Americans away from marriage? – Science DailyFaith/Character/CultureGod Will Sustain You a Day at a Time – Vaneetha Rendall Risner, Desiring GodEight Reasons Why Awe Makes Your Life Better – Summer Allen, Greater Good Magazine9 People with Down syndrome who are changing the world – Cerith Gardiner, AleteiaHow Prison Fellowship helps prepare prisoners for release – Emily Greene, Ethics & Religious Liberty CommissionWe Weren't Made for Endless Work – Gracy Olmstead, The American ConservativeWhy churches matter in the fight against addiction – Ericka Andersen, Ethics & Religious Liberty CommissionHow to Bring Your Whole Self to Work – Mike Robbins, Greater Good MagazineHuman SexualitySame sex relationships: Should we just agree to disagree? – Sam Allberry, Ethics & Religious Liberty CommissionChanging Society's View on "Hooking Up" – Arthur Goldberg, Public DiscourseAmerican Academy of Pediatrics' new guidelines support gender change for kids – Lisa Bourne, LifeSiteNews$5.7 Million in Taxpayer Funds for Study to Justify Sterilizing Children Who Are Gender Confused – Susan Berry, BreitbartGuttmacher Reports Conflicting Findings on Trends in Teen Sexual Activity – Michael J. New, National ReviewHuman TraffickingWhat Happens To Sex Trafficking Survivors After They're Rescued? – Fight the New DrugBy The Numbers: Can Porn Production Be Connected To Sex Trafficking? – Fight the New DrugHundreds of Sex Buyers Arrested as Part of Nationwide Initiative – Ben Miller, National Center on Sexual ExploitationProtections for Sex Traffickers Being Snuck into US-Canada Trade Negotiations – National Center on Sexual ExploitationPornographyWhat you should know about women and pornography – Mikayla Simpson, Ethics & Religious Liberty CommissionStudy Links Porn Consumption To Higher Levels Of Objectification And Tricking Partners Into Sex – Fight the New Drug
"If your purpose is God then neither the criticism nor the praise of people is going to affect you."Today, September 27, hundreds of students from Liberty University and the D.C. metropolitan area gathered in support of Judge Brett Kavanaugh.Organized by Concerned Women for America, conservative advocates voiced the importance of due process regardless of gender or political loyalty.Among the cultural influencers in attendance, Allie Stuckey, known as "The Conservative Millennial," talked to FRC about what it means to be a Christian while standing for truths that may be less than popular in today's culture."We know from the Bible that Christians are going to be persecuted and that we will be pushed to the margins of society for holding biblical views. Sometimes it's challenging to voice our views because it becomes intimidating when you have a mob of people who call you a bigot and call you hateful and call you intolerant for just believing what the Bible says. It is intimidating but it's worth it."Stuckey then had a challenge for young adults who wish to pursue a position that may present notoriety while maintaining their faith:"It's impossible without the strength of Christ. Be involved in a gospel-centered church and a gospel-centered community, and stand on the Word of God. But beyond that you have to continue thinking about your purpose. If your purpose is God, then neither the criticism nor the praise of people is going to affect you."On the issue of Kavanaugh, Chief Council and Policy Director Carrie Severino of Judicial Crisis Network told Family Research Council, "It's not 'women always win' or 'men always win.' Let's have due process and fairness for all."Severino went on to criticize the weight of the allegations against Judge Kavanaugh."Look, these allegations are uncorroborated, they have since been discredited because the very eyewitnesses that Dr. Ford pointed to said the events didn't happen."From the stage, Severino gave a powerful speech to attendees."As a mother of daughters, the experience she described does sound absolutely awful and there are women who suffer those kind of experiences all the time and it's wrong. However, as a mother also of sons I want speaks for the fact that men need to have due process as well."President and CEO of Concerned Women for America, Penny Nance, explained the purpose of the rally to FRC."The purpose of this rally was to give conservative women to take a moment and share our perspective and to share our thoughts in the middle of this process. We feel as if we've been pushed aside, but this is our moment, this is our time.""We believe in the rule of law, we believe in due process, and we certainly believe in a presumption of innocence. What we're seeing is a political weaponization of the "me too" movement and it makes us sick."
by Hohn Cho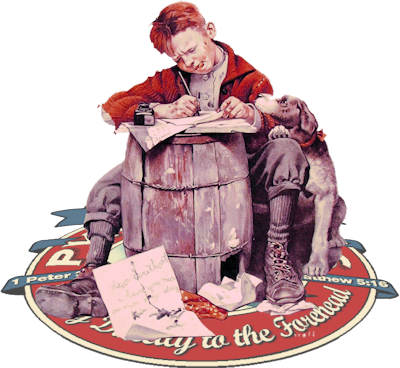 im Keller recently weighed in on the Statement on Social Justice and the Gospel. After attempting to summarize a concept called "speech act theory" advanced by secular academics such as John Searle, admitting that Keller agrees with 80% of the statement itself, and then lamenting the increasing political polarization in both the world and the church, he proceeded to say the following:"It's—it's not so much what it says; it's what it does. It's trying to marginalize people who are talking about race and justice. It's trying to say you're really not biblical—uh, so it's it, and—and it's not fair, in that sense. So, that's the reason why it—when some somebody—if something starts to go down it with me, and say, "Would you agree with this? Would you agree with this?" I would say, "You're looking at the level of what it says and not at the level of what it's doing." And I do think what it's trying to do is that it's really trying to say, "Don't make this emphasis; don't worry about the poor; don't care about the injustice. It's not really that important." That's what it's saying. Uh, even if—even if I could agree with most of it, it's—I don't—I don't like it."AD Robles has provided both a substantive response and a somewhat tongue-in-cheek one where he demonstrates how using "speech act theory" on certain "social justice" advocates (hereinafter "SJAs") might work. I commend them to your attention, because in Robles' typically insightful fashion, they both make a strong point and offer compelling evidence of how ludicrous Keller's position is when applied via the equal weights and measures of Proverbs 20:10, a verse which many SJAs would do well to take to heart.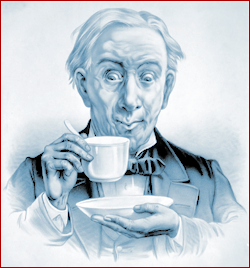 What I'd like to focus on, however, is the growing epidemic of "heart-reading" among many SJAs. It's a simple and obvious fact that human beings are unable to read other people's minds or hearts. Some people might be especially good—even uncannily so—at making solid estimations, perhaps, but even for the very best detectives who are actually able to observe their subjects in person, the success rate will be nowhere near 100%. With that simple reality in mind, a question arises about whether we should assume the best, or the worst, of others' hidden motives?For Christians, we have a crystal-clear answer from Scripture. We know from 1 Corinthians 4:5 that we should not "go on passing judgment" regarding our brothers' and sisters' minds and hearts, but instead trust that God "will both bring to light the things hidden in the darkness and disclose the motives of men's hearts." Instead, if we truly love our brothers and sisters, as we are commanded to do in John 13:34-35, Romans 12:10, 1 Peter 1:22, and all throughout the letter of 1 John, we will strive to heed the call of love in 1 Corinthians chapter 13, perhaps most pertinently 1 Corinthians 13:7, which tells us that love "bears all things, believes all things, hopes all things, endures all things." None of this is rocket science; it is really just basic Christianity. Indeed, one needs only to observe a godly Christian marriage briefly to know how important this concept is to a fruitful, harmonious, and loving relationship, while even a cursory glance at any troubled marriage will almost certainly show that a willingness to heed 1 Corinthians 13:7 is in very short supply.Applied more broadly, I would posit that failure to heed Scripture's admonitions on this topic begins a slide down the road of microaggressions that the secular world has already embraced with aplomb, an attitude which also appears to be making inroads into the church, tragically. Think about what kind of local body would honor the Lord. Is it one where every word and deed is hyperanalyzed for hidden thoughts and motives, with second-guessing and jumping at shadows abounding? Or is it one that takes people at face value—no, far more, one that actively attributes good motives to them by believing and hoping all things and refuses to attribute bad motives to them by bearing and enduring all things—and allows interaction with actual words and deeds while leaving hidden thoughts and motives to the Lord, between that individual and the Holy Spirit? I certainly know which local body I would prefer to join!On that note, I find it ironic that some are accusing the drafters of the statement of having fundamentalist tendencies, when quite a few traits I would personally associate with fundamentalism (e.g., the legalistic attempts to graft of extra-biblical convictions onto others, the denigration of Christian liberty, the speck-plucking while ignoring one's own planks, the double standards, the censorious treatment of dissenters) seem far more prominently displayed among many SJAs. In fact, the only thing I've found more laughably unbelievable about the discussion thus far is the claim that men such as my pastor, John MacArthur, who three decades ago spearheaded the debate on Lordship salvation and the necessity of obedience and genuine fruit, are somehow ignoring or dismissing the importance of the outworkings of the Gospel in believers' lives.Regardless, rather than make presumptuous accusations about what the drafters are "trying to do" (a clear accusation of active effort and intention), perhaps Keller, who is far from alone among his fellow SJAs' heart-reading efforts, could instead believe and hope all things in love about his brothers.And now, the Alliance of Confessing Evangelicals' online magazine, Reformation21, and the drafters of the Statement on Social Justice and the Gospel launched a series this morning on what the statement's 14 articles both say and intend. So even if he was uncertain before—which is still no excuse for attributing negative or sinister hidden motives to fellow believers—Keller really no longer has any excuse whatsoever.I pray that the nature of the dialogue surrounding the statement will improve, and that critics will engage with what it actually says, rather than presume that the multiethnic group of faithful and godly men with literally centuries of faithful ministerial experience have some kind of secret agenda to "marginalize people" and "don't worry about the poor, don't care about the injustice." In my own effort to engage with precisely what Keller actually said, I must sadly conclude that claims like his are character assassination, plain and simple, and they cheapen the discourse immeasurably. And it is especially ironic that Keller had just finished bemoaning the increasing political polarization of the world and the church, because in offering such an aspersion-filled partisan take, he is guilty of the very thing he claims to oppose.Pundit, heal thyself.