At our annual Values Voter Summit last week, we hosted a student mixer that discussed the topic of gender identity and sexual orientation in this generation.Tomorrow, we will have the opportunity to hear more on this subject from author Nancy Pearcey as she speaks at Family Research Council headquarters (register here to attend).This topic comes in an age of transgenderism, LGBT discrimination laws, and national outcry over who gets to use which restroom—a time when gender is given to self-determination and may change daily. The nature of the sexual identity debate is often laced with animus and confusion and has profound implications for people as well as policies that will affect every citizen.The Economist recently reported a flood of adolescent girls seeking treatment for gender dysphoria over the last eight years. In 2009, 41 percent of teens going to gender clinics in the U.K. were female. By 2017, that number jumped to nearly 70 percent.Today, we are seeing gender confusion and gender dysphoria become more common among this generation, especially as many young people have taken up androgynous identities to be hip, cool, or in fashion. They have embraced the exploration of their sexuality to the point of denying truth. While the political Left exploits our youth to gain political points, the real heart of the matter is the philosophical attempt to erase God's fingerprint on the design of mankind. One of the unique fingerprints of God our Creator is science. Our biological makeup speaks a truth louder than words—down to our XX and XY chromosomes. Researchers have identified over six thousand genes that are expressed differently in men and women.In Nancy Pearcey's new book, Love Thy Body: Answering Hard Questions about Life and Sexuality, she says:The implication is that the physical structure of our bodies reveals clues to our personal identity. The way our bodies function provides rational grounds for our moral decisions. That's why, as we will see, a Christian ethic always takes into account the facts of biology, whether addressing abortion (the scientific facts about when life begins) or sexuality (the facts about sexual differentiation and reproduction). A Christian ethic respects the teleology of nature in the body.This is called a teleological view of nature, based on the Greek word telos, which means "purpose" or "goal." It is evident that living things are structured for a purpose. Romans 1:20 says, "[f]or since the creation of the world God's invisible qualities—his eternal power and the divine nature—have been clearly seen, being understood from what has been made . . . ."If any of this interests you, please join us tomorrow and listen to Nancy Pearcey as she answers hard questions on life and sexuality from her new book, Love Thy Body.To attend tomorrow's event, register here!
by Colin Eakin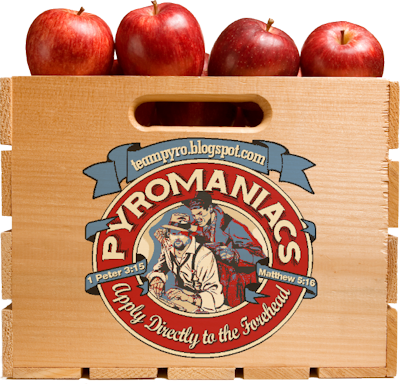 ow that the Statement on Social Justice and the Gospel (https://statementonsocialjustice.com/) has arrived as a bulwark against the mudslide of attempts to merge the two (i.e. social justice and the gospel), not even those most opposed to its conception can disagree with its content.But one awkward truth lingers in the back of every thoughtful Christian's mind. It's a lesson that has been reinforced repeatedly by the cyclical rhythm of church history. It's this: When one merges human amelioration of suffering and injustice with divine remediation of sin, inevitably the purpose and impact of the Cross and Resurrection of Jesus Christ takes a backseat. As Pastor John MacArthur has remarked, this is the sad legacy of mainline Protestant denominations over the past century—a rise in the focus on enhancing social welfare tightly correlated with a decline of interest in (and understanding of) how sinners might be saved from their sin. So how does the "social justice gospel" maintain its appeal? To elaborate, how could the evangelion of Jesus Christ, with its transcendent promises—that a sinner worthy only of eternal punishment can be forgiven of all moral debt (Col. 2:13-14; 1 John 1:9), can be robed in the righteousness of the Savior (Isa. 61:10), can be adopted by God as a full-fledged sibling of Christ (Rom. 8:15-17), can be set higher than angelic beings with the same glory as of God Himself (John 1:12; 1 Cor. 6:3; 1 John 3:2), and can be made an ambassador of Christ for the sake of other souls He seeks to save (2 Cor. 5:18-20)—how could such an infinite, too-marvelous-for-words opportunity ever be pedestrianized with finite goals such as elimination of economic disparities and redress of earthly inequalities? With such a stupendous opportunity at stake, why would anyone be tempted to substitute anything for the incomparable prize of the upward call (Phil. 3:14)?Jesus knew how ludicrous any conflation of earthly and heavenly possibilities would be, asking—incredulously—(Mark 8:36), "For what does it profit a man to gain the whole world and forfeit his soul?" For Jesus, it does not matter how much one might improve his or her condition in this world—even to the conquest of it all!—if such a development also brought eternal damnation. In another passage, Jesus wonders why one would come to Him to remediate an earthly injustice when His heavenly offer beckons, even going so far as to implicate covetousness as the root cause of fixation on earthly conditions (Luke 12:13-15).The true gospel is about how penitent and believing sinners—no matter the race, nationality, gender, or any other category—forfeit the world and become united in one spiritual family (Eph. 2:13-22) precisely because a Holy Father has redeemed them through faith in the substitutionary work of the Holy Son. It is about how one turns his or her back on the temporal in order to have one's sins forgiven, blotted out and remembered no more (Isa. 43:25; Heb. 8:12). It is about renunciation of this world and all its attractions for the sake of an eternal inheritance that is "imperishable, undefiled, and unfading, kept in heaven for you" (1 Pet. 1:4). It is about how doing the above grants access to the throne room of God! (Rom. 5:1-2). This should not be a tough sell, folks.So, given all of the above, given the gulf between what God offers in His true gospel and what "social justice gospel-ers" are offering in theirs, how does their so-called "social justice gospel" maintain any traction? What's behind the "social justice gospel-ers" and their incessant focus, on the temporal and material, on the evanescent here and now?The Bible is not silent on this question. In fact, it provides the universal explanation behind all corruptions of the true gospel, regardless of the age or form. But before we see God's explanation behind "social justice" (or any other) distortions of the true gospel, we must first address the two distinct aspects of what it means to be a Christian: (1) what one does and (2) what one says. From the earliest days of the Church, these have always been the twin features of the authentic Christian life. We might term them the benevolent works and benevolent words of the faithful.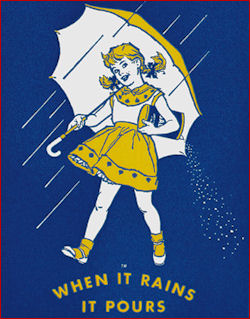 Let's start with benevolent works—what one does as a Christian. The Bible is clear—Christians love (1 Cor. 13:35). They serve (John 13:14-15). They bind up the wounds of the hurting, feed the hungry, and clothe the poor (Isa. 58:10). They remember the widows and orphans and others who are easily forgotten (Isa. 1:17; James 1:27). They care for the stranger, for the sick, and for the imprisoned (Matt. 25:34-40). And do you know what? The world loves it all. Write it down: the world has always loved the good works of Christians. In fact, it will even seek to partner with Christians in doing these works. The conflict between the world and the Christian promised by Jesus (John 7:7; 15:18; 16:1-4; 1 John 2:15-17) never comes from the world's disapproval of the benevolent works of the Christian.No, the conflict between the world and the Christian comes only in the other aspect of what it means to be a Christian, when the faithful believer proclaims the benevolent words of salvation. Here is where the love affair between the world and Jesus abruptly ends. Why is that? Because as much as the world will love what Christians do, when those same Christians are faithful in proclaiming the true gospel of Jesus Christ, the world will hate what they have to say (Matt. 10:22; Luke 21:17; John 15:19).Christians do good works and enjoy the affirmation of the world. Then the faithful open their mouths, starting with the announcement of a holy God who cannot look upon evil (Hab. 1:13), and who has promised its eventual just judgment (Eccl. 12:14). They tell the world that evil is endemic to all as the result of Adam's fall, and therefore everyone lives under a sentence of condemnation and coming judgment (John 3:18; 36). The faithful plead with the world to repent before Christ the Savior and surrender to His Lordship (Mark 1:15). The faithful warn all who will listen that without repentance and belief in the transforming work of Christ, they will die and spend eternity in hell as a penalty for their sin (Ezek. 18:4,20; Luke 13:1-5; John 8:24).All the while, faithful Christians announce the true gospel—the "good news"—that God will forgive those who repent and trust in His grace to pardon them of their sin, knowing that the true gospel message is the only hope for sinners. And because the gospel they proclaim is the only hope for a dying world, faithful Christians know that pointing sinners to the eternal life God offers for those who repent and believe is true love. But the sinful, rebellious heart is wired such that, apart from God's effectual call and power to illuminate His truth, it spurns the benevolent words spoken by Christians. In fact, Romans 1:18 says that the unrighteous suppress the truth precisely because of their unrighteousness.The last week of Jesus' life is a case study of the world's diametrically opposite responses to Christ's benevolent works and to His benevolent words. At the beginning of the week, Jesus rides into Jerusalem to the welcome of the adoring multitude, who hail Him as their coming King. The crowd had witnessed His miracles. They had eaten the miraculous loaves and fish (John 6:1-14). They had seen Lazarus raised from the dead (John 11:1-44). Jesus had proven to them with His miraculous works that He was someone of power and authority. The crowd worshipped Him for His signs, and they always pressured Him for more (Matthew 12:38; 16:1; Mark 8:11; Luke 11:29).So as Jesus rides into Jerusalem at the start of Passover Week, the people go before Him and cry, "Hosanna! Hosanna!" They are ready to follow Him as their leader. They are ready for the revolution and the new Kingdom they believe Jesus is introducing (Matthew 21:1-11; Mark 11:1-11; Luke 19:28-40; John 12:12-15). But do you notice that adoration does not last for long? In the following days, one sees Jesus deconstructing all the empty religious premises the people held dearest. One sees Him overturning the tables of profiteers in the temple and driving out the moneychangers (Matthew 21:12-13; Mark 11:15-19; Luke 19:45-48). One sees Him undermining the Jews' entire form of religion as He upbraids their religious leaders (Matthew 23:1-39). Pretty soon, the crowd has lost all its regard for Him. Now, Jesus is saying things to them, not doing things for them. And what He is saying insults them. His message offends them.In a parable, He says that the owner (understood as God) of a vineyard (understood as Israel) is coming to destroy the tenants and give the vineyard to those who will be more faithful (Matthew 21:33-46; Mark 12:1-12). The crowd knows that Jesus is referring to them as the unworthy tenants. So even though they cheered His entry into the city earlier in the week, by Friday they are crying, "Crucify Him! Crucify Him!" The benevolent works of Jesus brought the praise of the people. And, in the same manner, the benevolent words of Jesus brought about His crucifixion. The people loved His works and hated His words. And twenty-one centuries later, nothing has changed. God continues to bring sinners to repentance, day by day, one sinner at a time. But most ultimately reject His offer of eternal life, because they hate the message that they are sinners in need of a Savior.Jesus says in John 3:19, "'And this is the judgment: the light has come into the world, and people loved the darkness rather than the light because their works were evil'." Because the world loves its sin, the gospel message proclaimed by faithful Christians will provoke the world's hatred and rejection. And if one persists in declaring the benevolent message of pardon for repentance, it will ultimately bring persecution. Paul writes in 2 Timothy 3:12 that, "all who desire to live a godly life in Christ Jesus will be persecuted." This is the normal response to be anticipated for all faithful believers, for all who bring the true gospel message. The world has no problem with the Church doing good works. In fact, it welcomes them. It will even seek to partner with the Church in pursuing them. But the world despises the true message of the Church, the only message offering real hope by calling all to repentance and faith in Christ's atoning work. And it will reject and persecute those churches that persist in proclaiming the true gospel.So here is our answer to the question posed in our title: the social justice gospel is, at its core, driven by a desire to avoid repudiation by the world. Do you doubt this? Then look and see the extent to which those propounding a "social justice gospel" have in their teaching and ministries any statements or positions that would incite the world's opprobrium. Go to the body of teaching of any prominent spokesperson for a "social justice gospel" and see how often that individual highlights the vilification and persecution God says will come to those who faithfully pursue His true gospel. Look hard and look long, because the data will be slow in forthcoming.Paul writes to the Galatians, "It is those who want to make a good showing in the flesh who would force you to be circumcised, and only in order that they may not be persecuted for the cross of Christ" (Gal. 6:12). The Judaizers of Paul's day demanded that converts to Christianity must also comply with Jewish ceremonial stipulations—including circumcision—in order to be truly redeemed. The reason? The very real possibility that Jewish denunciation might lead to Roman persecution (Acts 18:12-17). And this potential for persecution has attended all gospel proclamation until now. Since the days of the early Church, no matter the particulars of the age or threat, the rationale for deviation from the true gospel is always fear of rejection, fear of reproach, fear of recrimination from a hostile world.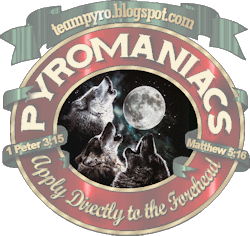 All false gospel efforts—including the "social justice gospel"—are attempts to have it both ways, to maintain a veneer of Christian orthodoxy while at the same time currying favor with the world. The result? A reinvention of Jesus into someone who is less polarizing and more genteel, and a sanitization of His gospel into one that the world might accept. But this is nothing less than apostasy. Want to know what God considers an apostate church? It is a church that is all about good works, and timidly avoids saving words. It is a church that aligns its ministry with the works the world wants to see—helping the poor, healing the sick, feeding the hungry—without simultaneously proclaiming the saving gospel the world despises. And as it pursues good works, even claiming to do them in Jesus' name, the apostate church will deliberately shun Jesus' saving words. Its distorted gospel—devoid of sin, judgment, or any call to true repentance—becomes, "God loves us, so let's love Him back by doing good works in the name of Jesus." It will avoid bold proclamation of the true gospel message, because the true gospel is a message that the world abhors, and the apostate church is ever genuflecting at its throne.On the other hand, a true church knows that persecution is coming, but still remains faithful to the true gospel. A true church carefully extricates ideas of human munificence from the true gospel of divine accomplishment. A true church instructs its members on the two essential duties of all who are saved: yes, certainly, benevolent works bringing temporal reprieve toward those deprived of justice or suffering from want. But these works, no matter how good and how necessary, are never, ever to be the focus of, and therefore lead to the exclusion of, benevolent words bringing opportunity for redemption and eternal glory in union with God.Dr. Colin L. EakinPyromaniac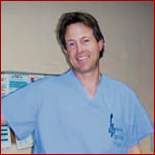 Dr. Eakin is a sports medicine orthopædic surgeon in the Bay Area and part time teacher at Grace Bible Fellowship Church's Stanford campus ministry. He is the author of God's Glorious Story.(Portions of this article are adapted from God's Glorious Story: GBF Press, 2017)
Peter Sprigg, Senior Fellow for Policy Studies at Family Research Council, was a speaker at the latest meeting of the World Congress of Families (WCF), held September 14-16 in Chisinau, the capital of Moldova. Formerly part of the Soviet Union, Moldova is located between Romania and Ukraine. Peter's talk described "Five Myths About 'Gender Identity'" as part of a panel discussion on "Gender Ideology—The Latest Attack on the Family and the Legal Challenges It Poses."The "Gender Ideology" panel was moderated by Patrick Byrne, President of the National Civil Council in Australia, who is also author of a new book, Transgender: One Shade of Grey. The panel included Stephen Baskerville, a professor at Patrick Henry College who is the author of The New Politics of Sex: The Sexual Revolution, Civil Liberties, and the Growth of Governmental Power. Former FRC Fellows Pat Fagan and Allan Carlson (founder of the World Congress of Families) were also among the speakers in Moldova.FRC renewed its formal partnership with the WCF this year, and Peter has attended all but one of the World Congress events since 2004, speaking in Mexico City (2004) and Salt Lake City (2015).The event had the active support of the President of Moldova, Igor Dodon (pictured), and Moldovan First Lady Galina Dodon's charitable foundation "Din Suflet" (From the Soul). President Dodon spoke at the opening and closing ceremonies (despite having survived a rollover car accident just days earlier, after a truck swerved into his motorcade). Dodon declared at the opening session:[T]he philosophy aimed at strengthening the institution of the family and based on the priority of traditional family values should become an alternative to the actively propagated anti-family ideology. Our motto is: "Every child should be brought up only in a family". A family should only be regarded as an alliance between a man and a woman, a father and a mother.Moldova's Constitution includes reference to the family, with Article 48 stating:The family shall be founded on a freely consented marriage between a husband and wife, on their full equality in rights and the parents' right and obligation to ensure their children's upbringing, education and training.Dodon also expressed concern over demographic trends in his country, noting, "Over the past 27 years – the years of independence – we have lost up to one third of our population for various reasons." He warned that if current trends continue, Moldova may lose another third of its population within the next 20 years. For this reason, he has supported policies such as paying subsidies to families that have four or more children. Dodon also officially declared 2019 to be "The Year of the Family" in Moldova.The theme of the Congress was "The Natural Family: Uniting East and West." Most of the residents of the former Soviet bloc hold conservative views on social issues, and the last three WCF gatherings have been held in Eastern Europe: in Tbilisi, Georgia in 2016; Budapest, Hungary in 2017; and in Moldova this year.The World Congress of Families is also significant in bringing together the three main branches of Christianity: Protestant, Catholic, and Orthodox. An elder of the Church of Jesus Christ of Latter Day Saints (Mormons) also spoke at the event. Moldova is predominantly Orthodox, and representatives of both the Moldovan Orthodox Church and Russian Orthodox Church participated in the event. Many participants, including Peter, attended worship Sunday morning at the Central Orthodox Cathedral in Chisinau, along with President Dodon.At the closing ceremonies for this year's Congress, Brian Brown, President of the International Organization for the Family (IOF), which organizes the WCF, announced that the next World Congress of Families will be held in Verona, Italy from March 29-31, 2019.
"Safe, legal, and rare."That's how the Democrats described their position on abortion over 20 years ago. Nevertheless, in just one year, 321,384 lives were aborted by Planned Parenthood, and nearly 60 million lives have been lost to abortion in the U.S. since Roe v. Wade.First off, anything legal is hardly ever rare, and when it comes to abortions, it doesn't take a genius to know they are not safe—physically or psychologically.We know the phrase "safe, legal, and rare" was just political coaxing mixed with just enough moral undertones to put people's consciences at ease about abortion rights. But as usual, when you give the Left an inch, they build a highway.Now, Democrats in California want young women to have as many abortions as they want, right from their dorm rooms. This is the purpose of California bill SB 320, the first bill of its kind, which has made its way onto Governor Jerry Brown's desk.SB 320—deceptively titled the "College Student Right to Access Act"—would require public universities with on-campus student health centers to provide abortion pills to young college-aged women by January 1, 2022. If signed, California would be the first state to require access to chemical abortions on-campus, and abortion activists will make SB 320 model legislation for the rest of the country.Legal abortion has created a pathway for bills like SB 320 that try to reinforce the idea that abortion is healthcare. Elective abortion—the taking of innocent unborn life—should never be considered healthcare, and if anything, legislation like SB 320 shows a reckless disregard for the health of young women and presumes that education and motherhood are not compatible.We've known since 2006 that the abortion pill regimen is dangerous, with thousands of reported adverse health events, including several deaths. Recently, the FDA reported 1,445 more adverse events from 2012-2017. Since the introduction of the abortion pill in 2000, the drug has caused 22 deaths, 97 ectopic pregnancies, 1,041 hospitalizations, 598 blood transfusions as a result of blood loss, 411 infections, and 69 severe infections, with a total of 4,185 adverse events reported.A former Planned Parenthood manager, Abby Johnson, had this experience with her medical abortion:A blood clot the size of a lemon had fallen into my bath water. Was that my baby? I knew this huge clot was not going to go down the drain, so I reached down to pick it up. I was able to grasp the large clot with both hands and move it to the toilet.Then came the excruciating pain again. I jumped out of the shower and sat on the toilet. Another lemon sized blood clot. Then another. And another. I thought I was dying. This couldn't be normal. Planned Parenthood didn't ever tell me this could happen.One of SB 320's co-sponsors, ACT for Women and Girls, says SB 320 is "about making sure that our young people are prepared for their life."Can you imagine the mental trauma that would occur to a young woman who sees her abortion take place in her college dorm room, while at the same time enduring the physical trauma of excruciating pain?We know already that abortion negatively impacts a woman's mental health. One study in the British Journal of Psychiatry analyzed 22 studies that detailed women who were post-abortive and found that they were more likely to have issues with substance abuse and had greater anxiety, depression, and suicidal thoughts than non-abortive women.Instead of "preparing" women for life, the abortion pill is setting them up to be more traumatized through life.SB 320 does not prepare men or women for life, to take responsibility for their actions, and make wise, moral choices.In reality, having the abortion pill readily available steps from college dorm rooms does nothing but incentivize the prevailing hook-up culture. Will the future of college "sex weeks" not only include condoms but abortion pills too?Neither does it enhance the dignity of women. Instead, SB 320 treats women as sex objects, implying that "if she wakes up pregnant, it's no big deal, since she can easily go to the health center to get some abortion pills."No accountability, no responsibility—the gifts of modern feminism.Modern feminists place opposition between education, work, and family for women. If you're a young college student who thinks she is pregnant, modern feminists say abortion is the safest route to ensure you will not be uneducated and poor (as if this is the worst thing that can happen to you… the slight elitism should not go unnoticed). Feminists proudly tout they are pro-choice, but the only choice they are in favor of is telling you to abort your child.There are serious concerns that are not addressed in SB 320 that make the bill look rushed and politicized. SB 320 disregards the risks to women's health, the potential liability to schools, and unclear fungibility of taxpayer funds. The bill's funding mechanism is purposefully vague. Private funding until 2021 ignores the fact that a school clinic's overhead is paid by taxpayers, and the language of the bill leaves open taxpayer-funded abortion after that.SB 320 leaves more questions than answers in giving women unsupervised access to abortion.As the abortion industry creates victims, the pro-life movement creates victors.For instance, 24-year-old single mom Briana Williams graduated from Harvard Law School with her one-year-old daughter, and many other students have shared their stories.SB 320 is not empowering or safe for women. Better options are prevailing, and those efforts should be supported and funded. Tell Governor Brown how this bill will harm young women and place public universities at risk.Resources for Women with Unplanned PregnanciesPregnantoncampus.comPregnant on Campus is an initiative started by Students for Life of America to empower women to choose life by providing resources and support for pregnant and parenting students on campus.AbortionPillReversal.comIf a woman takes the first pill of the abortion pill regime and then has second thoughts, there is still a way to stop the process. For more information, visit AbortionPillReversal.com. For emergencies, there is a hotline at 877-558-0333.Find a Pregnancy Center Near YouCare Net pregnancy centers offer accurate and helpful information in a compassionate environment. If you think you may be pregnant and are in search of information about pregnancy options, a free pregnancy test, or post-decision support, the experts at your local Care Net pregnancy center can help. Search here to find one near you.
Fire departments nationwide are going on far fewer fire calls as home fires have declined dramatically over the years. Why? Builders use better flame-resistant materials, and people have better smoke detectors and sprinklers. Cigarette smoking has been declining for years, and the motor vehicle fatality rate has been steadily decreasing since 1921. This is called progress. And you can see it all around you.But the sexual revolution just keeps making things worse.The New York Times reported yesterday that more Americans are suffering from sexually-transmitted diseases than ever before. Every year for the last four years, more and more people have become infected with chlamydia, gonorrhea, and syphilis, according to new data from the Centers for Disease Control and Prevention (CDC), and in 2017 the number of new diagnosed cases rose to 2.3 million."Chlamydia and gonorrhea often lurk without symptoms," said the report. Dr. Gail Bolan of the CDC warns that people are unwittingly spreading the disease "silently through the country."What's worse, gonorrhea is becoming a sex superbug. It has become resistant to several antibiotics, and CDC officials predict it will become resistant to the last remaining antibiotic now being used to fight it. Dr. Bolan says it's urgent for drug makers to develop new antibiotics to treat it.These are painful diseases—they can cause severe damage to the reproductive system, and in some cases even death. And who is it that is suffering? Almost two-thirds of the new chlamydia infections are among youth 15-24 years old. Gonorrhea is now "very common" among young people 15-24 years old. It is our children who are suffering. Mere teens. Boys and girls who should be brimming with youth and vitality and health. It is their bodies that are being riddled by disease.And what are we adults doing about it?We are calling on drug makers to develop new drugs to give to all of the once-healthy teens who will get infected with sex superbugs.We are teaching "consent for sex" in public schools in younger and younger grades, which will only cause the demographic of sick children to start at 13 instead of 15.What we are not doing is helping them find the path that leads not only to health but to happiness: Saving sex for marriage, and then being faithful to your spouse.The sexual revolutionaries call that offensive. Suffer the children. Ideology above all.
Temple Baptist Church - 6-3-2017Exodus 17:9-16Introduction:A. The Amalekites were the perpetual enemies of Israel. They ALWAYS fought them. The Amalekites are a type of both the devil and our flesh in this regard. B. This passage is an excellent example of the church/pastor relationship.1. Just as Israel needed Moses, the church needs a pastor. But just as Moses needed Aaron and Hur, the pastor needs people to hold up his hands. This includes both men and women. 2. Too often, people who love their pastor still get the mindset that the ministry and local church are his responsibility alone. When a church gets "too large" for the pastor to handle or the pastor gets old enough to have to slow down, it becomes time to get an "assistant to the pastor" to carry out the responsibility.C. This is a message of how much we need one another at Temple Baptist Church. The pastor needs the people as much, if not more, than they need him. Our is a reciprocal relationship. I want to look at the story for a minute and then draw some biblical conclusions that will help our church.D. Spiritual war is a thing of perpetuality. Exodus 17:16 "war with Amalek from generation to generation." War is not a new thing! We are not alone in it as God's people have always had to fight for what is right. 1. Spiritual war is perpetual because churches are full of people and people have problems. My pastor used to say, "If people did not have problems, they would not need a pastor. If they did not need a pastor, you would have to get a legitimate job!" I always wondered if pastoring was therefore a de-legitimate job? 😊2. Spiritual war is perpetual because the local church has enemies who would destroy the unity, purity, and work of the church. At times, our church is infiltrated with people who are not in doctrinal agreement or bring division.3. Spiritual war is perpetual because Satan hates the local church and will go to any length to destroy it or its pastor. Cut off the head and the church may die.E. We find several things in our passage that directly affect the local church and God's men.1. There is Outward War. Exodus 17:8 "Then came Amalek, and fought with Israel in Rephidim" a. Against The Flesh - Romans 7:18 For I know that in me (that is, in my flesh,) dwelleth no good thing: for to will is present with me; but how to perform that which is good I find not. (You can hold up my hands in prayer that I will neither fall nor fail in this life. Pastors are just men and men are human.)b. Against The Devil - Ephesians 6:12 For we wrestle not against flesh and blood, but against principalities, against powers, against the rulers of the darkness of this world, against spiritual wickedness in high places. (Satan is a formidable foe and God's men do not need to stand alone in the battle for doctrinal purity, spiritual purity, and unity in the church. As I stand for right, you need to openly stand with men.)2. There is Inward War. Exodus 17:11-12 "And when he let down his hand 
 but Moses' hands were heavy" The Attrition Rate Is Great. a. God's People Get Tired And Quit - 2 Timothy 4:10 For Demas hath forsaken me, having loved this present world, and is departed unto Thessalonica; Crescens to Galatia, Titus unto Dalmatia. (Many of God's people have become disappointed or just plain beaten down by circumstances. Life is hard; life is unfair; sorrow and suffering are a way of life.)b. God's Men Get Tired And Quit - Jeremiah 20:7-9 O LORD, thou hast deceived me, and I was deceived: thou art stronger than I, and hast prevailed: I am in derision daily, every one mocketh me. 8 For since I spake, I cried out, I cried violence and spoil; because the word of the LORD was made a reproach unto me, and a derision, daily. 9 Then I said, I will not make mention of him, nor speak any more in his name. But his word was in mine heart as a burning fire shut up in my bones, and I was weary with forbearing, (We older pastors get tired, both physically and emotionally. Perpetual war is never ending, it never lets up. A pastor must "keep his ear to the ground" always. He cannot rest from war as eternal vigilance is the price of liberty.)3. The Warning. Exodus 17:11 "and when he let down his hand, Amalek prevailed."a. The People Could Not Prevail Without God's Man - Matthew 9:36 But when he saw the multitudes, he was moved with compassion on them, because they fainted, and were scattered abroad, as sheep having no shepherd. (Without God's man, the church people will begin to faint and scatter. This is the way that God intended the church to be. Churches without pastors tend to decline rapidly.)b. The Preacher Could Not Persevere Without God's People - Romans 16:1-6 I commend unto you Phebe our sister, which is a servant of the church which is at Cenchrea: 2 That ye receive her in the Lord, as becometh saints, and that ye assist her in whatsoever business she hath need of you: for she hath been a succourer of many, and of myself also. 3 Greet Priscilla and Aquila my helpers in Christ Jesus: 4 Who have for my life laid down their own necks: unto whom not only I give thanks, but also all the churches of the Gentiles. 5 Likewise greet the church that is in their house. Salute my wellbeloved Epaenetus, who is the firstfruits of Achaia unto Christ. 6 Greet Mary, who bestowed much labour on us. (As the people of the church need God's men, God's men need the people of the church. None of us can stand alone.)4. The Winning. Exodus 17:12-13 "And they took a stone, and put it under him, and he sat thereon; and Aaron and Hur stayed up his hands, the one on the one side, and the other on the other side; and his hands were steady until the going down of the sun. (13) And Joshua discomfited Amalek and his people with the edge of the sword." Together they overcame Amalek!a. Israel Needed Moses During The Battle. If Moses' hands were raised, Israel prevailed. Church members need God's men!b. Moses Needed Israel During The Battle. When Moses' hands began to fail, Aaron and Hur seated him to rest and held up his hands. God's men need the local church people.c. You need the pastor and the pastor needs you! The work is not mine; the work is not yours; the work of the local church is OURS!5. The Witness. Exodus 17:14-15 And the LORD said unto Moses, Write this for a memorial in a book, and rehearse it in the ears of Joshua: for I will utterly put out the remembrance of Amalek from under heaven. (15) And Moses built an altar, and called the name of it Jehovahnissi: a. God's People need to Remember – "memorial"b. God's People need to Rehearse It – "rehearse it" Rehearse – to practice.Conclusion:Ecclesiastes 4:7 –12 Then I returned, and I saw vanity under the sun. 8 There is one alone, and there is not a second; yea, he hath neither child nor brother: yet is there no end of all his labour; neither is his eye satisfied with riches; neither saith he, For whom do I labour, and bereave my soul of good? This is also vanity, yea, it is a sore travail. 9 Two are better than one; because they have a good reward for their labour. 10 For if they fall, the one will lift up his fellow: but woe to him that is alone when he falleth; for he hath not another to help him up. 11 Again, if two lie together, then they have heat: but how can one be warm alone? 12 And if one prevail against him, two shall withstand him; and a threefold cord is not quickly broken.1. We Need To Hold Each Other Up In Prayer – You pray for me as I pray for you!2. We Need To Hold Each Other Up In Encouragement – Do not always have to be encouraged, but be an encouragement! 3. We Need To Hold Each Other Up In Faithfulness – You be as faithful to me as I am to you! 4. We Need To Hold Each Other Up In Service – Help with both the physical and spiritual work of the ministry! 5. We Need To Hold Each Other Up In Battle – Be there for me when trouble comes. I will be there for you!

Temple Baptist Church - 5-30-20172 Peter 2:9-19Introduction: A. This chapter deals predominantly with false teachers of the last days. Though angels and wicked men are reserved unto the day of judgement to be punished, Peter speaks of a certain type of lost people, false teachers. Verse 10 uses the words "But chiefly." This tells me that the sins of false teachers is far greater than the sins of most unsaved and, therefore, bring with it a greater condemnation.Romans 1:18 For the wrath of God is revealed from heaven against all ungodliness and unrighteousness of men, who hold the truth in unrighteousness;2 Corinthians 2:17 For we are not as many, which corrupt the word of God: but as of sincerity, but as of God, in the sight of God speak we in Christ.2 Timothy 3:13 But evil men and seducers shall wax worse and worse, deceiving, and being deceived.B. All men are born innocent, but somethings happen that bring men to a place of seared consciences and total apostasy. 1. Though not all who have fallen into the snare of Bible correction are "dogs and hogs," but the fundamental movement of Biblical liberalism is founded by these "dogs and hogs!"2. They have made "merchandise" of many. Many schools and universities are not under the authority of a local church. They are "para-church" organizations. Therefore, their followers are not local church oriented. They do not obey pastoral authority or church authority.3. These "Pied Pipers of Hamlin" make a pretty sound that causes many to follow their pernicious ways. Their way is not faith in the final authority of the Bible but in their own intellect.C. Here is a short breakdown of chapter 2 and these false teachers.1. Their Prophecy Declared– vs. 12. Their Evils Depicted – vs. 23. Their Damnation Dictated – vs. 34. Their Examples Displayed – vs. 4-65. Their Personalities Described – vs. 10-22D. The characteristics of false teachers are displayed in verses 10-19. It is an example of the ravages of sin and the progression of a reprobate mind. Notice the progression.1. They Walk After The Flesh And Not The Spirit – vs. 10 "walk after the flesh"2. They Are Rebellious To Biblical Authority – vs. 10 "despise government"3. They Were Presumptuous – vs. 10 "presumptuous"4. They Were Self-willed – vs. 10 "selfwilled"5. They Have No Fear Of Reprisal – vs. 10 "they are not afraid"6. They Are Destitute Of Biblical Instruction – vs. 12 "natural brute beasts"7. They Hold The Truth In Distain – vs. 12 "speak evil"8. They Have No Shame – vs. 13 "riot in the day time"9. They Make A Mockery Of The Church While Attending – vs. 13 "sporting themselves
feast with you"10. They Have No Control Over Their Passions – vs. 14 "cannot cease from sin"11. They Are Deceptive And Unstable – vs. 14 "beguiling unstable souls"12. They Are Covetous – vs. 14-15 "covetous
wages of unrighteousness"13. They Are Blown About With Every Wind Of Doctrine – vs. 17 "carried with the tempest"14. They Use Organized Religion To Make Converts – vs. 18 "allure
flesh"15. They Are Slaves To Intellectualism – vs. 19 "servants of corruption"

Looking  for NJ Nondenominational Christmas Eve Church Services?  Oasis-Church-NJ.com is celebrating a nondenominational NJ Christmas Eve service 10am and 6pm at 2 Denman Ave in Clark Hope to see you there! Christian Dating SiteThe post 2017 NJ Contemporary Christmas Church Services: Oasis-Church NJ appeared first on Christian Dating Singles | Single Christians Dating Tips.Related posts:NJ 2017 Easter Services for Families @ Oasis-Church-NJ.com Looking for 2017 NJ Easter Easter Services for Families followed...NJ Christmas Eve Candlelight Church Services 12/24/17 @ 10am and 6PM Celebrate Christmas Eve at Oasis Church .Are you single or...NJ Non-Denominational Easter Church Services If you are looking for NJ Non-Denominational Easter Church Services,...2017 Central-North Jersey Easter Services If you are looking for a great 2017 Central Jersey-...Singles Mingle at Oasis Church on 2/28/10 @ 11AM Looking for a good casual church and singles who like...

We have dates set for our 2017 Utah Mission Trip. Would you like to come with us as a summer missionary or help send someone else? Learn more by watching my 3-minute video report highlighting some of the last year's trip: www.watchman.org/UtahRept.htm. Our 2017 Utah Mission Trip will be June 11-18. There are three ways [
]The post Utah Mission Trip: Share Jesus with Mormons – Help send us or come with us? appeared first on Watchman Fellowship.

Great news! We have received the remaining support needed to fund our 2017 Mission to Utah. Thank you for your prayers and donations that made this possible. Watchman staff Renae Storms and Brady Blevins are already in Utah right now leading our Week #1 team. We have already seen God move! Just watch this 74-second [
]The post Utah Mission Report – Great News! appeared first on Watchman Fellowship.

You will love this free book! As a former Mormon myself, I rarely discover a book that more clearly lays out the differences between Mormonism and biblical faith. At the same time, here is a book that goes beyond the facts to tell a story of personal transformation. As I read it, I was vividly [
]The post Get a Free Book for Supporting Our 2017 Mission Trip appeared first on Watchman Fellowship.

After the August meeting of the Atheist Christian Book Club I interviewed our co-founder, Bill Kluck, about what we have been able to accomplish over our first five months and what we can expect to learn from from the book we will discuss on September 1, 2017, Nailed.The post Atheist Christian Book Club Interview with Bill Kluck appeared first on Watchman Fellowship.

Al mirar en retrospección al año 2017 solo podemos pensar en una palabra que resume perfectamente el año pasado: bendecido.

Ken Blackwell, James Peterson, and Eddie Glaude, Jr. discuss President Trump's impact on race relations in 2017. ...

The Story of Jesus Radio Broadcast

The Story of Jesus Radio Broadcast

The Story of Jesus Radio Broadcast

The Story of Jesus Radio Broadcast

The Story of Jesus Radio Broadcast

The Story of Jesus Radio Broadcast

The Story of Jesus Radio Broadcast

The Story of Jesus Radio Broadcast

The 48th annual Christian music Dove Awards took place Tuesday, Oct. 18, 2017, and many Christian artists received recognition for their musical talents.

The Story of Jesus Radio Broadcast

October 2017 marks the 500th Anniversary of the Protestant Reformation, when Martin Luther posted his 95 Theses in Wittenberg, Germany, perpetually impacting church history. In honor of this momentous occasion, Blue Letter Bible has added two of Luther's treatises, Concerning Christian Liberty and A Treatise on Good Works, and a dozen of his most noted [
]