by Hohn Cho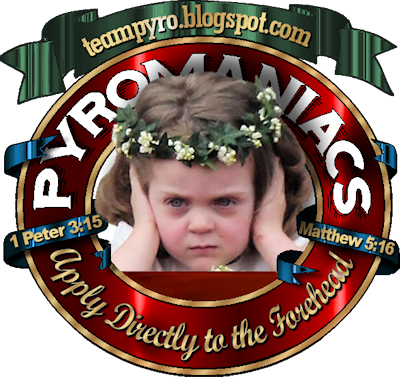 he introduction to this series is here. As we look at a number of key biblical principles in the area of Christian dating, I'm going to start with the importance of Christian character. In many ways, this is kind of a "no duh" principle, and it's not uncommon for pastors preaching a dating series to lead with multiple sermons on this concept. So my goal in addressing it in this one blog post certainly isn't meant to be comprehensive.But just as there are matters of first importance in the Bible, there are matters of first importance with respect to specific issues as well, and when it comes to dating, nothing is more important than Christlike character. All through Scripture, we are called to imitate Christ, such as 1 John 2:6 and Ephesians 5:1-2. We also see calls to imitate faithful Christians among us, even as they strive to imitate Christ, as Paul writes in 1 Corinthians 4:16 and 1 Corinthians 11:1. So this concept of imitation, of Christlikeness, is very clear in Scripture.I'm initially going to aim this first principle inwardly: Are you displaying Christlike character, before you even start thinking about anything else? As a Christian, you really ought to be doing that to at least some degree, or else you probably shouldn't be dating at all. Without some minimum baseline of tested and proven Christian character, and the ability to demonstrate to others that your profession of faith is genuine, perhaps you should spend some more time working on yourself first.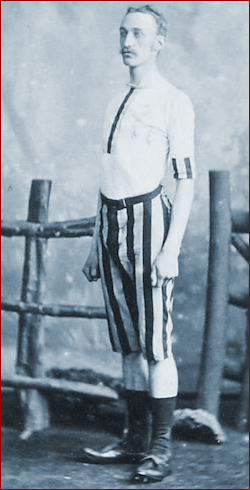 At the risk of being cliché, however, it's about direction, not perfection. Remember that historically, people got married both in general society and in the church quite a bit younger than the 2017 US median age of 27.4 for women and 29.5 for men, and today's modern trend of waiting longer and longer for marriage is actually both historically unusual and on some levels concerning, according to Dr. Al Mohler (a consistent warning he's sounded over the years) and numerous other Christian leaders.Although the idea of getting married before the age of, say, 25 might be an astonishing one to some Christians today, there's nothing inherently or biologically different between young people today and young people in the 1700's, or even young people in the Ancient Near East. Now, cultural expectations of maturity and overall life expectancy have certainly changed significantly, but even so, there's no reason to think that a spiritually mature 18- to 22-year-old Christian man or woman today couldn't get married. With that said, on a practical level, what are some ways that a young single Christian, and the key people speaking into that person's life, might be able to gauge his or her readiness for marriage?When I refer to gauging readiness for marriage, to be clear, my spiritual assessment of a 22-year-old single man isn't going to be the same type of assessment as a 45-year-old husband and father who's been a Christian for most of his life. Too often, I think, single Christians develop an unrealistically high expectation that their potential romantic interests need to match up to the godliness of their Christian parents, pastors, elders, and role models. And if anything, Christian parents, who are obviously going to want the best for their kids, and to protect them, can be even more stringent in this examination. And yet if we believe, as many of us do, that marriage and parenthood will be the most blessedly sanctifying experiences and relationships in our lives, then if anything, it's even more unfair to think that single people who haven't yet embarked upon those adventures ought to be held to the same standard of sanctification as older saints who are well under way on their journeys.Now, with that said, of course there are some assessments to be made in these areas, and some basic minimums ought to be satisfied. And it can get especially tricky when those minimums are considered on a case-by-case basis, by each individual romantic interest (and in some cases, by the parents of that romantic interest, as well). One young woman might look at a guy and say, sure, he's faithful and godly, I'd consider him . . . whereas another young woman and her parents might look at the same guy and immediately shake their heads. This helps explain both the intense desire within conservative evangelicalism for a standard "formula" and the (at times) messy and confusing results when the answer instead is that we need to figure this out for ourselves in our own Christian liberty, stewardship, and wisdom, as we mine the Scriptures for appropriate biblical principles to apply.For single Christian men, I suggest considering three key areas that are especially important for husbands: readiness as a leader, a protector, and a provider, as Tim Challies lays out in an excellent series. For over a decade, Chris Hamilton, the chairman of my church's elder board, has also identified the same three traits of leading, protecting, and providing as fundamental in Scripture for raising boys into young men. And all of this matches my own examination of Scripture on this topic.So as a future leader in the home, does the single man have some kind of goal or vision in terms of what he's thinking and planning with respect to a future wife and family? Proverbs 29:18 is clear on the wisdom of having such a vision, so what is that vision for the single man's future family, and is that vision biblical, in accordance with the Word of God? Having that vision and being able to articulate it to others would be incredibly helpful in terms of discerning how the single man would lead.As a protector, I'm not talking about just physical protection. Buying a gun doesn't check off this box! But will the single man be able to protect his future wife and family from error, from the dangers and deceptions of this world? 2 Timothy 3:1-7 warns about lovers of self, lovers of money, boastful arrogant revilers, haters of good, lovers of pleasure, who are nevertheless holding to a form of godliness. And we're told to avoid them, lest they enter your household and captivate the people under your care. Can the single man identify dangers such as these and guard against them?As a provider, Scripturally this isn't necessarily the highest bar to clear, because as 1 Timothy 6:8 says, we ought to be content with food and covering. Remember, most Christians throughout the history of the church have been relatively poor and would probably view today's modern abundance with a mixture of awe and even apprehension per Proverbs 30:8-9! But food and clothing and a place to lay your head all still cost money. Is the single man able to lay down a security deposit and first and sometimes even last month's rent, and pass a credit check? Even more importantly, is the single man a hard worker, and will he be able to earn some kind of living moving forward?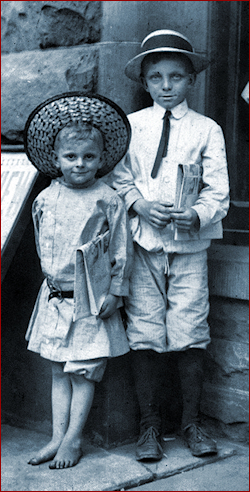 For single Christian women, Scripture directly informs us in Genesis 2:18 that wives are to be helpers to their husbands. Titus 2:4-5 also speaks more expansively about the importance of young women being, among other things, lovers of their husbands, lovers of their children, and excellent workers in the home . . . not necessarily a worker at home only, this verse does not forbid jobs outside the home, and we see a clear example of a godly wife in Scripture working outside of the home in Proverbs 31:16-18. But the example does assume, and display, that the wife is being an excellent worker within the home, as well. And I can again recommend Hamilton's message about how fundamental the traits of being lovers of their husbands, lovers of their children, and excellent workers in the home are for raising girls into young women.So as a future lover of her husband and helpmate to him, does a single woman know what that entails? Does she have any role models in her life in this regard, has she seen how a godly married couple behaves toward each other? Has she ever worked alongside others closely in a team environment, in a support role? Proverbs 31:11-12 is a helpful passage here, is she trustworthy and benevolent, seeking the good of others even more so than herself (which is a general call to all Christians, per Philippians 2:3)?As a lover of her children, has a single woman spent any time with children, either with younger siblings or babysitting or observing a godly family with each other? Proverbs 31:25-28 paints a picture of a strong, dignified, wise, kind, conscientious, and diligent mother whose children "rise up and call her blessed," a classically maternal image. And again, we're not looking for perfection here, especially in a single woman who has yet to bear any children, but are those traits at least in progress, or anywhere in view? For that matter, in our modern day and age, does the single woman view the development of these characteristics, and even the very notion of motherhood itself, as desirable (or as a blessing, as we see in Psalm 127:3) to begin with?As a worker in the home, does a single woman know how to be an excellent at that, how to manage a household? Is she industrious? How is she with money? Given a certain level of provision, can she supply her household with its basic needs? Once again, we see a helpful passage in Proverbs 31:13-15 on this topic, even as I also feel the need to reiterate that the portrait in Proverbs 31 is of an ideal, of a woman who has been at this whole "wife and mother" thing for quite some time. (And for another thought-provoking take on Proverbs 31, here's an interesting piece by Jasmine Holmes.)Of course, there are many other character traits in Scripture which are critically important for single Christian men and women, such as purity, humility, love, teachability, contentment, willingness to serve and put others first, and most of all, a love for Christ and His church. Again, this article is not intended as a comprehensive word on the importance of Christian character in (or prior to) dating. But prayerfully it will serve as a helpful and practical encouragement. And now that you've considered this question with respect to yourself, next in the series we'll consider this question in connection with the person you're interested in, with our second principle being to cast off consumerism.

It's too old, but too modern: a skull unearthed in Ethiopia in 2017 has evolutionary paleontologists rewriting textbooks – again.
Link: https://reformedreader.wordpress.com/2017/08/30/choice-truth-authority-guinness/Format: Web PageTopic(s): AuthorityAuthor(s)/Speaker(s): Os Guinness

Link: http://www.reformation21.org/blog/2017/10/the-troublesome-doctrine-of-bi.phpFormat: Web PageTopic(s): AuthorityAuthor(s)/Speaker(s): Scott Redd

There are significant differences between pro-life pregnancy resource centers that seek to provide pregnant women with alternatives to abortion and pro-family therapists or counselors that seek to provide people with unwanted same-sex attractions with an alternative to a homosexual identity and lifestyle. However, they have one thing in common—they are both loathed by the sexual revolutionaries. And in both cases, anti-faith "progressives" have tried to employ the machinery of government in an effort to legally stifle the work and message of these groups or individuals.The recent Supreme Court ruling in NIFLA v. Becerra on the rights of pregnancy resource centers has given new legal hope to the practitioners of sexual orientation change efforts (SOCE), which legislators in several states have now banned for clients under age 18. (Others have written about this development here and here.)NIFLA dealt with a California law, supported by abortion proponents, which required pregnancy resource centers to post specific, government-prescribed notices. Centers with a medical license were required to post a notice indicating how women could obtain abortions; unlicensed centers were required to post a prominent notice to the effect that they were not licensed to provide medical care. One network of pregnancy centers, the National Institute of Family and Life Advocates (NIFLA) sued.In a 5-4 decision, the U.S. Supreme Court struck down that law, ruling that it compelled the pregnancy centers to proclaim a message they didn't want to, in violation of the First Amendment.Like NIFLA in the pregnancy center context, defenders of the right to seek counseling to overcome unwanted same-sex attractions (and of the right to offer such counseling) have argued that free speech also protects their activities. In challenges to laws banning sexual orientation change efforts (SOCE) with minors by licensed mental health providers in California and New Jersey, they argued that such laws in effect limit what a counselor or therapist may say to a client in the privacy of his or her office, and thus infringe upon the free speech of the care-giver.Courts in two federal circuits rejected those arguments. But one of those decisions, Pickup v. Brown, came in for unfavorable attention in Justice Clarence Thomas's majority opinion in the NIFLA case—thus raising serious doubts about whether these therapy bans could survive scrutiny by the Supreme Court.California's therapy ban was actually challenged in two separate lawsuits. In Welch v. Brown, a U.S. district court struck down the law, but in Pickup a district court judge upheld it. The Ninth Circuit consolidated the two cases on appeal, and a three-judge panel upheld the finding in Pickup and overturned the one in Welch.The plaintiffs then appealed for en banc review by the full Ninth Circuit court, but they were rejected. However, three judges dissented from the denial of en banc review, backed by a strong opinion by Judge Diarmuid O'Scannlain.The Pickup opinion rested in part on the assertion that speech engaged in by licensed professionals in the course of their work is somehow exempt from scrutiny under the First Amendment ("SB 1172, as a regulation of professional conduct, does not violate the free speech rights of SOCE practitioners . . ."). This is exactly the argument that Justice Thomas rejected in his majority opinion in NIFLA. What is particularly striking is how much Justice Thomas's majority opinion in NIFLA resembles Judge O'Scannlain's dissenting opinion in the Pickup appeal.Check out the comparison (citations, except to the Pickup case, are omitted):Justice Clarence Thomas, U.S. Supreme Court, NIFLA v. Becerra (majority opinion) June 26, 2018. . .[p. 6-8]The First Amendment, applicable to the States through the Fourteenth Amendment, prohibits laws that abridge the freedom of speech. When enforcing this prohibition, our precedents distinguish between content-based and content-neutral regulations of speech. Content-based regulations "target speech based on its communicative content." As a general matter, such laws "are presumptively unconstitutional and may be justified only if the government proves that they are narrowly tailored to serve compelling state interests." This stringent standard reflects the fundamental principle that governments have "'no power to restrict expression because of its message, its ideas, its subject matter, or its content.'"The licensed notice is a content-based regulation of speech. By compelling individuals to speak a particular message, such notices "alte[r] the content of [their]speech.". . .­ Although the licensed notice is content based, the Ninth Circuit did not apply strict scrutiny because it concluded that the notice regulates "professional speech." Some Courts of Appeals have recognized "profes­sional speech" as a separate category of speech that is subject to different rules. See, e.g., . . . Pickup v. Brown, 740 F. 3d 1208, 1227–1229 (CA9 2014) . . . . These courts define "professionals" as indi­viduals who provide personalized services to clients and who are subject to "a generally applicable licensing and regulatory regime." . . . Pickup, supra, at 1230. "Professional speech" is then defined as any speech by these individuals that is based on "[their] expert knowledge and judgment," or that is "within the confines of [the] professional relationship," Pickup, supra, at 1228. So defined, these courts except professional speech from the rule that content-based regulations of speech are subject to strict scru­tiny. See . . . Pickup, supra, at 1053– 1056 . . . .But this Court has not recognized "professional speech" as a separate category of speech. Speech is not unprotected merely because it is uttered by "professionals." This Court has "been reluctant to mark off new categories of speech for diminished constitutional protection." And it has been especially reluctant to "exemp[t] a category of speech from the normal prohibition on content-based restrictions." This Court's prece­dents do not permit governments to impose content-based restrictions on speech without "'persuasive evidence . . . of a long (if heretofore unrecognized) tradition'" to that effect.This Court's precedents do not recognize such a tradi­tion for a category called "professional speech."Judge Diarmuid O'Scannlain, U.S. Court of Appeals for the Ninth Circuit, Pickup v. Brown (dissent from denial of en banc review)January 29, 2014. . .The Federal courts have never recognized a freestanding exception to the First Amendment for state professional regulations. Indeed authoritative precedents have established that neither professional regulations generally, nor even a more limited subclass of such rules, remain categorically outside of the First Amendment's reach. . . . The Supreme Court, however, has clearly warned us inferior courts against arrogating to ourselves "any 'freewheeling authority to declare new categories of speech outside the scope of the First Amendment.'" The panel cites no case holding that speech, uttered by professionals to their clients, does not actually constitute "speech" for purposes of the First Amendment. And that should not surprise us—for the Supreme Court has not recognized such a category.IIIThe Supreme Court has chastened us lower courts for creating, out of whole cloth, new categories of speech to which the First Amendment does not apply. But, that is exactly what the panel's opinion accomplishes in this case, concealing its achievement by casually characterizing the communications prohibited by SB 1172 as nonexpressive conduct. Of course, this begs the question. The panel provides no authority to support its broad intimations that the words spoken by therapists and social workers, if they fall within the statutory language of SB 1172, should receive no protection at all from the First Amendment.. . .But as to the threshold issue—may California remove from the First Amendment's ambit the speech of certain professionals when the State disfavors its content or its purpose?—the Supreme Court has definitively and unquestionably said "No." It is no longer within our discretion to disagree.The Supreme Court's recent NIFLA case is not the first to question the reasoning of the 9th Circuit in upholding the California therapy ban in Pickup v. Brown. A 2017 en banc decision by the full 11th Circuit court struck down, on free speech grounds, a Florida law that barred doctors from asking patients whether they had guns in their home. In this decision (Wollschlaeger v. Governor of Florida, February 16, 2017), Judge Adalberto Jordan, writing for nine of the eleven judges, also questioned the 9th Circuit ruling in Pickup:The Ninth Circuit also adopted Justice White's approach, but in a case upholding a California law prohibiting mental health practitioners from providing sexual orientation change efforts (SOCE) therapy—meant to change a person's sexual orientation from homosexual to heterosexual—to children under the age of 18. See Pickup v. Brown, 740 F.3d 1208, 1225–29 (9th Cir. 2013) (as amended on rehearing). . . .There are serious doubts about whether Pickup was correctly decided. As noted earlier, characterizing speech as conduct is a dubious constitutional enterprise. See also id. at 1215–21 (O'Scannlain, J., dissenting from denial of rehearing en banc) (criticizing the Pickup panel for, among other things, not providing a "principled doctrinal basis" for distinguishing "between utterances that are truly 'speech,' on the one hand, and those that are, on the other hand, somehow 'treatment' or 'conduct'").. . ."If there is any fixed star in our constitutional constellation, it is that no official, high or petty, can prescribe what shall be orthodox in politics, nationalism, religion, or other matters of opinion . . . ." W. Va. State Bd. of Educ. v. Barnette, 319 U.S. 624, 642 (1943) (Jackson, J.). Our decision applies this timeless principle to speech between doctors and patients, regardless of the content. The First Amendment requires the protection of ideas that some people might find distasteful because tomorrow the tables might be turned.The Supreme Court precedent of NIFLA is clearly more significant, since it is binding nationwide. Of course, a key difference between the NIFLA (pregnancy center) case and the Pickup (therapy) case is that NIFLA involved what is called "compelled speech" (the government forcing a private entity to communicate the message favored by the government); whereas Pickup involves an actual prohibition by the government against private speech that is disfavored by the government (if its aim is helping a client to change sexual orientation). Nevertheless, by affirming that "professional speech" is protected by the First Amendment, the Supreme Court has cast serious doubt on the constitutionality of bans on sexual orientation change efforts.This should give hope to clients seeking to overcome unwanted same-sex attractions and to the counselors and therapists who help them. And it should give pause to legislators, like those in California now considering an even more draconian therapy ban (AB 2943).Bans on sexual orientation change efforts lack any merit to begin with. But legislators tempted to vote for them (and governors tempted to sign them) should realize that there is a good chance these bills are unconstitutional, and that they will draw a rebuke from the U.S. Supreme Court in the fairly near future.
Get equipped to reach people of all backgrounds with the brand-new eight-DVD set from our 2017 World Religions and Cults Conference.

Get equipped to reach people of all backgrounds with the brand-new eight-DVD set from our 2017 World Religions and Cults Conference.

Dear Friends,A recent study reveals that loneliness has now reached epidemic levels in the United States. In a survey of over 20,000 adults 18 and over, the numbers are staggering:Nearly half of Americans report sometimes or always feeling alone (46 percent) or left out (47 percent).One in four Americans (27 percent) rarely or never feel as though there are people who really understand them.Two in five Americans sometimes or always feel that their relationships are not meaningful (43 percent) and that they are isolated from others (43 percent).One in five people report they rarely or never feel close to people (20 percent) or feel like there are people they can talk to (18 percent).Americans who live with others are less likely to be lonely (average loneliness score of 43.5) compared to those who live alone (46.4). However, this does not apply to single parents/guardians (average loneliness score of 48.2) – even though they live with children, they are more likely to be lonely.Only around half of Americans (53 percent) have meaningful in-person social interactions, such as having an extended conversation with a friend or spending quality time with family, on a daily basis.Generation Z (adults ages 18-22) is the loneliest generation and claims to be in worse health than older generations.Interestingly, the study notes that "Social media use alone is not a predictor of loneliness; respondents defined as very heavy users of social media have a loneliness score (43.5) that is not markedly different from the score of those who never use social media (41.7)." What is not being said here is that this statistic clearly indicates that increased social media use is affecting everyone, not just heavy users.I witnessed a perfect example of this last night at a restaurant. At the booth next to my wife and I, a large family had wedged themselves into both sides of the table. Despite this perfect opportunity for a great evening of quality family time, I couldn't help but notice that large periods of time went by with the family sitting in silence. Why? Because half of the people at the table had their faces buried in their phones, while the other family members stared off into space. Is it any wonder that half of the country is not having any meaningful conversations with anyone when the people they are trying to talk to are staring down at a screen?This study should be a reminder to believers that we should always be ready and willing to give everyone we encounter our full attention, not just our family and friends. Phones and social media aren't the only culprits here—often it is our own fear of looking abnormal that keeps us from spending a few moments talking with a homeless person on the street or our Uber driver. We must work on refocusing our priorities to giving everyone in our lives the time and attention they crave and rightfully deserve.God created us to love and to be loved. We all need to be constantly reminded of the timeless adage: "It is good that you exist." When we spend quality time with our family members and everyone else the Lord puts in our path, we reaffirm this basic truth and help to spread Christ's Kingdom.Thank you for your prayers and for your continued support of FRC and the family.Sincerely,Dan Hart Managing Editor for Publications Family Research Council FRC ArticlesChristians can influence the world without being influenced – Tony PerkinsWomen & Pornography – Patrina MosleyDismemberment Abortion – Patrina MosleyFlocking to tend to our nation's spiritual needs – Travis WeberPlanned Parenthood's tax dollar gravy train just got derailed – Cathy RuseImitating My Father – Dan HartGetting to Know Generation Z – Marion MealorGood But Not Great: Don't Be Fooled by the Masterpiece Decision – Andrew RockWarning to Northern Ireland: Science Without Faith is Dead – Patrina MosleyMasterpiece Cakeshop: How Can a 7-2 Supreme Court Decision Be "Narrow?" – Peter SpriggPolitically Motivated Research Underestimates Risk of Suicide After Abortion – Martha ShupingMasterpiece Cakeshop: Summary of Each Supreme Court Opinion – Peter SpriggThe Ethical Imperative of Adult Stem Cell Research – Hannah BorchersSupreme Court Protects Jack Phillips' Rights, Tells Colorado: "Not So Fast" – Travis Weber Religious LibertyReligious Liberty in the Public SquareSupreme Court Rules in Favor of Baker Who Declined to Make Same-Sex Wedding Cake – National Catholic RegisterState Judge Sides with Christian Baker – Rodney Pelletier, Church MilitantPhiladelphia Archdiocese sues city over foster care placements – Matthew Gambino, CruxValedictorian: "They Told Me I Had to Take Christ Out of My Speech" – ToddStarnes.comA tall Christian cross stood in a Michigan park for nearly 70 years. Now it's gone – Lisa Gutierrez, The Kansas City StarDemocrats introduce bill to counter Sen. Orrin Hatch's religious freedom law – Dennis Romboy, Deseret NewsIndiana high school accepts teacher's resignation over transgender policy – Kathleen Joyce, Fox NewsInternational Religious FreedomPence Meets Indonesia's Top Muslim Leader After Church Attacks – Kate Shellnutt, Christianity Today'Human rights disaster': China's persecution of Christians at highest level since Mao – Bradford Richardson, The Washington TimesReligious War Looms in Nigeria as Christian Body Count Climbs – Lela Gilbert, NewsmaxCanada's top court rules against Christian law school: LGBT rights trump religious freedom – Lianne Laurence, LifeSiteNewsPolice seizes 1,100 Bibles in China's Shandong province – Madeeha Bakhsh, Christians in PakistanThe Radical Forgiveness One Egyptian Mother Has for Her Son's Murderers – Lindy Lowry, Open DoorsSeveral Iranian Christians to Serve Time in Prison – Jeffrey Cimmino, The Washington Free BeaconInternational Religious Freedom Report for 2017 – U.S. Department of StateU.S. senator introduces bill for sanctions against Turkey – Hürriyet Daily News LifeAbortionWhat Happened When 3 Women Faced Deep Suffering Rather Than Abort Their Children – Maureen Mullarkey, The FederalistThe Silent Suffering of Fathers After Abortion – Victoria Robinson, The Daily SignalPresident Trump to cut Planned Parenthood funding – Cassy Fiano, Live ActionIreland votes to legalize abortion: 'a tragedy of historic proportions' – Claire Chretien, LifeSiteNewsSupreme Court Rejects Planned Parenthood Challenge to Arkansas Pro-Life Law That Could Close Two Abortion Clinics – Steven Ertelt, LifeNewsGirl with Down Syndrome stuns politicians with powerful speech about her 'right to be alive' – Jonathon Van Maren, LifeSiteNewsPro-life commercial from Herbal Essences stirs up controversy – Nancy Flanders, Live ActionAdoptionFoster Care Fanaticism in Philadelphia – Darel E. Paul, First Things3 Things We Learned While Waiting For Our Adopted Child – Kelly Cox, Her View From HomeI Chose Adoption For My Baby, But I Didn't Let Go – Leah Outten, Her View From HomeObamacareObamacare Is Shrinking the Individual Health Insurance Market – Edmund Haislmaier, The Daily SignalConservative groups, congressional Republicans appear poised for another try at ObamaCare repeal – Joseph Weber, Fox News FamilyMarriageHow to Build a Healthy Marriage With Authentic Communication – Michelle Habel, Focus on the FamilyFive Myths About Fathers and Family – W. Bradford Wilcox, Family StudiesBaby Bust: Fertility is Declining the Most Among Minority Women – Lyman Stone, Family StudiesHere's why it matters that Americans are having fewer children than ever before – Jeremy Carl, Fox NewsMarriage Support Needs Time to Work – W. Bradford Wilcox, Family StudiesCouple with Down syndrome reveals secret to 23 years of wedded bliss – Cerith Gardiner, AleteiaGrandpa's 6 tips for a successful marriage – Jackie Pilossoph, Chicago TribuneNatural Rights, God, and Marriage in the American Founding – Vincent Phillip Muńoz, Public DiscourseEconomics/EducationThe Left's War Against Prosperity in Seattle – Jarrett Stepman, The Daily SignalFaith/Character/CultureThe Importance of Dads in an Increasingly Fatherless America – Virginia Allen, The Daily SignalOn Father's Day, Remember the Fatherless – Alysse ElHage, Family StudiesThank You For Being a Dad Who Shows Up – Emily Solberg, Her View From HomeWhat Mothers Cannot Give to Their Sons – Anthony Esolen, Public DiscourseNo, Amazon Tribes Should Not Be Allowed To Kill Their Children – John Daniel Davidson, The FederalistWhat Anthony Bourdain Reveals About Living In The Age Of Loneliness – Ben Domenech, The FederalistHow Faith Communities Can Push Back the Darkness of Suicide – Emilie Kao, The Daily SignalHuman SexualitySchool Can Force Students to Share Bathrooms With Transgender Students, Federal Court Rules – Rachel del Guidice, The Daily SignalSan Diego Parents Pulling Their Kids From School Over Inappropriate Sex-Ed Curriculum – Grace Carr, The Daily SignalThe War Against Abstinence: Blockers, American Pie, and the Last Great Sexual Taboo – Daniel Ross Goodman, Public Discourse'The Dating Project' movie offers a 101-level course in courtship – AleteiaNearly 90 Percent of Public Opposed to Virginia County's Sex Ed Changes – Rob Shimshock, The Daily CallerHuman TraffickingDOJ Arrests 2,300 Alleged Child Pornographers And Sex Traffickers – Jacob Airey, The Daily WirePornographyRadical Parenting – Protecting Our Kids from Pornography – GretaEskridge.comDoes Pornography Feed Sex Tourism? – Rose Brugger, Public DiscourseMore Americans Say Pornography Is Morally Acceptable – GallupPorn Addict Says 'Wrong Click Changed My Life' as a Teen, Exposing Her to Abusive, Animal-Like Sex – Stoyan Zaimov, The Christian Post
On May 25th, the world turned its eyes to Ireland for a historic vote. For the first time ever, a nation's populace democratically voted to take away protections of the God-given right to life of unborn children, which had been established in Irish law since 1861. Now the pressure is upon Northern Ireland to do the same—members of Parliament have called for an emergency debate to decriminalize abortion.Although Northern Ireland is a part of the United Kingdom, where abortion was legalized under The Abortion Act of 1967, that Act has not been extended to Northern Ireland as it has maintained its respect for life under their Offences Against the Person Act 1861. Opponents are seeking to repeal articles 58 and 59 of the Act which makes it a crime for any man or woman to procure or cause an abortion. This Act also covers other crimes such as "conspiracy to commit murder, manslaughter, assault and child abduction."Here's what I would warn Northern Ireland about in the debate:It's hard to ignore the irony here—having a debate about whether a person should have a right to life as protected under the Offences Against the Person Act. What could possibly be more offensive to a person than killing them?Abortion is not a "right" but a crime against humanity and denies what we already know in our natural consciences. Abortion is not "progress" as some have held in praise towards Ireland's vote. Abortion is not a "woman's right." It is not "women's healthcare." Nor is it about " women's dignity," as some have claimed. Abortion is the taking of innocent life for the convenience of another. There is no dignity in that.Abortion does not make women's lives better; it is often done because they don't feel empowered to care for the child by their partners, parents, or community. Countless women have shared their experiences of how abortion has not made their lives better but only complicated it. Thousands of testimonies (see here and here), many anonymous, have been written by women who are left with the devastating psychological and emotional effects of abortion.Emotional personal testimonies of women who had abortions due to physical ailments were shared during the debate, but according to the U.K.'s abortion statistics, less than one percent of abortions occur to save the life or health of the mother. Northern Ireland already has protections for instances like these when the physical or mental health or well-being of the mother is at risk. We should not use rare cases to justify the demand for the convenience of abortion.Abortion is not progress, but instead permission to start a culture of death. Make no mistake, the legalization of abortion in the Western world has opened the door to the legalization of assisted suicide, the elimination of the weak or disabled in society, and so much more. It corrupts the value of life in all facets of society—look no further than the rampart mass shootings we've endured.According to a recent Pew Research report, nearly 80 percent of Irish adults identify as Christians, but church attendance rates have decreased from 54 percent in 2002 to 36 percent in 2017. What Ireland has shown us is that a society can have all the facts and science in the world, but without faith, there is no moral compass. Anything goes. It would appear that science without faith is dead.In the words of Alexis de Tocqueville: "Liberty cannot be established without morality, nor morality without faith." Northern Ireland, do not be deceived. I say it again, a disregard for life is not progress, but merely permission to start a culture of death.More information on U.K. abortion statistics.Keep up with live updates on the Northern Ireland abortion debate.
On June 15th of 2017, a bill cited as the "Patients First Act" (H.R.2918) was introduced by Rep. Jim Banks (R-Ind.) and Rep. Dan Lipinski (D-Ill.). As FRC has stated: "This [bill] not only reinforces our belief that all life is sacred and should be protected, but it will also allow the NIH to prioritize non-embryonic stem cell research that has been proven to have the greatest benefits for treating disease." The bill seeks to intensify stem cell research and improve the understanding of treatment while protecting the dignity of life. Strictly referencing the National Institutes of Health's annual budget, the bill would continue to fund and encourage stem cell studies with ethically obtained stems cells.The stem cell battle has been waging since the 1980's as research regarding both human embryonic stem cells and adult stem cells has advanced. However, despite the great success of adult stem cell research (ASCR) and its continual increase in funding, the push for human embryonic stem cell research (hESCR) has remained. The success of hESCR is often touted by proponents, but the lack of funding due to its inability to produce successful therapies for patients does not match these statements. In fact, funding for non-human embryonic stem cell research has more than doubled that of hESCR for years.The largest issue with hESCR is the ethical procedures of obtaining human cells. While many scientists have clearly stated that human embryos are not considered lives, the language used by hESCR proponents seems to contradict this notion. In NIH's brief overview of hESCR, they specifically state that embryonic stem cells "are not derived from eggs fertilized in a woman's body." This statement may seem like a simple explanation of experimental procedure, but the fact that NIH felt the need to address the location of fertilization as an ethical clarification already hints that they know full well of the ethical dilemma at stake. Even in the realm of science, NIH is admitting that there is something wrong with experimenting on an egg fertilized in a woman's womb. Still, lab fertilization should not be the solution.The solution is not that we should remove stem cell research from the agenda of scientific advancement, but rather that it be done in a way that respects all ethical boundaries. There are other ethical options within the realm of stem cell research—the growth and success of ASCR being evidence of this. The Charlotte Lozier Institute published a factsheet pointing out that "effective, economical, and ethical alternatives to embryonic stem cell research exist. Adult stem cells are the gold standard for stem cell treatment, having been used to help over one million patients worldwide." While proponents of hESCR claim that it is more cost effective and accessible, the scientific community and the people need to decide if ease of access is going to be the deciding factor in medical research.NIH's mission is to "exemplify and promote the highest level of scientific integrity, public accountability, and social responsibility in the conduct of science," all with the intention of serving patients and people. However, the core of hESCR ignores this very goal. The Patients First Act not only calls science to pursue excellence, but also calls the research field to protect human embryonic life while at the same time seek to save the lives of patients. It asks science to put "patients first" by pursuing both excellence and integrity.For more on the Patients First Act, be sure to view FRC's Speaker Series event with Rep. Jim Banks as he discusses the bipartisan bill he introduced.
The Supreme Court's much-awaited decision in the "wedding vendor" case, Masterpiece Cakeshop v. Colorado Civil Rights Commission, was announced this morning. Ruling narrowly for Jack Phillips, owner of the bakery at issue, the Court focused squarely on the fact that the state of Colorado did not treat Phillips with "neutrality," but rather "hostility," due to the religious beliefs underlying his claims. Thus, the Court concluded, the state violated the Free Exercise Clause of the First Amendment—which prohibits the government from singling out, targeting, and discriminating against religion.The Court featured two primary bases for this determination. First, the "Civil Rights Commission's treatment of [Phillips'] case has some elements of a clear and impermissible hostility toward the sincere religious beliefs that motivated his objection" to creating a same-sex wedding cake. Comparing him to a slave owner and Holocaust perpetrator (a comparison which was never objected to or disavowed in all the time leading up to the Court's ruling), the Commission clearly disparaged Phillips' beliefs in two ways: by calling them "despicable, and also by characterizing [them] as merely rhetori­cal—something insubstantial and even insincere." Moreover, the commissioners who ruled on his case "endorsed the view that religious beliefs cannot legitimately be carried into the public sphere or commercial domain, implying that religious beliefs and persons are less than fully welcome in Colorado's business community." These "inappro­priate and dismissive comments" showed a "lack of due consideration for Phillips' free exercise rights and the dilemma he faced."Second, the fact that Colorado treated other bakers (who were asked to make a cake condemning same-sex marriage and declined because the message was "offensive") differently constituted further evidence of the state's animus against Phillips' beliefs. "A principled rationale for the difference in treatment of these two instances cannot be based on the government's own assessment of offensiveness. Just as 'no official, high or petty, can prescribe what shall be orthodox in politics, nationalism, religion, or other matters of opinion,' West Virginia Bd. of Ed. v. Barnette, 319 U. S. 624, 642 (1943), it is not, as the Court has repeatedly held, the role of the State or its officials to prescribe what shall be offensive. See Matal v. Tam, 582 U. S. ___, ___–___ (2017) (opinion of ALITO, J.) (slip op., at 22–23). The Colorado court's at­tempt to account for the difference in treatment elevates one view of what is offensive over another and itself sends a signal of official disapproval of Phillips' religious beliefs." It was on these two grounds that seven members of the Court concluded that the state of Colorado treated Jack Phillips harshly because of his religious beliefs.Harkening back to another Justice Kennedy free exercise opinion from decades ago, Church of Lukumi Babalu Aye v. City of Hialeah, the Court elaborated upon principles that the government cannot single out and target religious beliefs for disfavored treatment. And though it went unmentioned in the Masterpiece opinion, the Court's ruling in Trinity Lutheran Church v. Comer—holding that the government may not disfavor religion in public grant programs—from just last term affirmed this principle.While the Court clarified that anti-religious animus was unacceptable (protecting Phillips for now), and while today's opinion will likely be cited favorably by other wedding vendors who've experienced religious bias or animus from government actors, the opinion left other questions unanswered—namely, how the Court will handle free speech claims in the context of sexual orientation nondiscrimination regulation, or free exercise claims in the same circumstances absent such animus. The Court wasn't exactly clear on how these matters would be decided, noting that clergy are protected (this is beyond debate), but expressing uncertainty on the myriad other matters which have arisen in the last few years as religious beliefs come into conflict with newly-mandated government requirements regarding same-sex marriage. In essence, the Court kicked that can down the road for another day.While the majority opinion produced a good result, some of the real meat was in the concurrences. Justice Gorsuch penned a concurrence (joined by Justice Alito) in which he offered a clear defense of free expression (this principle being especially important when the expression is unpopular) and a clear explanation of what actually occurred here—Phillips had an objection to the message, not the messenger. As Phillips testified, "I will not design and create wedding cakes for a same-sex wedding regardless of the sexual orienta­tion of the customer" (emphasis mine). Justice Gorsuch made very clear that Phillips was objecting to the creative process, not how the customer identified.Justice Thomas also concurred (joined by Justice Gorsuch), commenting in depth on the free speech protections he believed Phillips possessed. In doing so, he pointed out that the important free speech case Hurley v. Irish-American Gay, Lesbian and Bisexual Group of Boston supported Phillips' arguments, and noted that Rumsfeld v. Forum for Academic and Institutional Rights and PruneYard Shopping Center v. Robins were not applicable to scenarios like this (something I have argued separately), for they dealt with allowing other parties access to speech fora, not alterations to a party's own message. Justice Thomas concludes:In Obergefell, I warned that the Court's decision would 'inevitabl[y] . . . come into conflict' with religious liberty, 'as individuals . . . are confronted with demands to participate in and endorse civil marriages between same-sex couples.' 576 U. S., at ___ (dissenting opinion) (slip op., at 15). This case proves that the conflict has already emerged. Because the Court's decision vindicates Phillips' right to free exercise, it seems that religious liberty has lived to fight another day. But, in future cases, the freedom of speech could be essential to preventing Obergefell from being used to 'stamp out every vestige of dissent' and 'vilify Americans who are unwilling to assent to the new orthodoxy.' Id., at ___ (ALITO, J., dissenting) (slip op., at 6). If that freedom is to maintain its vitality, reasoning like the Colorado Court of Appeals' must be rejected.The conclusion to his concurrence, describing all the First Amendment issues not resolved by today's opinion (which really need a legislative remedy and not a judicial one), is also a fitting conclusion for us as we anticipate the many religious liberty cases surely to be confronted in the years ahead.
By now, almost everyone has heard about the case involving 23-month-old Alfie Evans of Liverpool, U.K., who has been suffering from an undiagnosed neurodegenerative illness. Last week, young Alfie was removed from life support after doctors at Alder Hey Children's Hospital in Liverpool decided "there was no hope". Alfie's parents were also denied by the High Court of the U.K. the ability to take him to Italy for special treatment. On April 28, Alfie passed away after surviving for five days without a ventilator, which was removed against his parents' wishes.While Alfie's case has been in the public eye for just the last two weeks, the background of this has been surrounded in over a year of litigation. Alfie's parents have been fighting Alder Hey since the hospital first tried to remove not just their parental rights, but Alfie's life support as far back as December of 2017.If we step back for just a moment and put aside the horrifying display of totalitarianism coming from the High Court of the U.K. in this case, who evidently believe that the state owns its citizens and that parents cannot dictate how best to safeguard their children's lives, there is the equally disturbing sub context of forced euthanasia in how this case has been handled.In all the commentary I have read by lawyers and judges regarding the hospital's decision to remove Alfie from life support, there has been one constant. All of them cite a lack of "hope" in being the main reason why Alfie should no longer be kept on life support. In other words, since Alfie was going to die anyway, why bother keeping him alive? This should be frightening for all of us as we continue to see human dignity thrown by the wayside in favor of convenience. Further, when parents want to keep their children alive for as long as possible, "health care professionals" are instead the only ones who apparently have the final say.Alfie's case shows us that euthanasia has become woven into human society on a global level. We are seeing instances occur more regularly where if someone has a deficiency of some sort that is deemed "terminal," whether it be old age, illness, mental disability, physical disability, or any other ailment that might make them societally "inferior," the only solution that is offered is to put them to death. In Alfie's case, this death cult philosophy went so far as to prevent his parents from even being allowed to remove him from the hospital and leave the country to seek more advanced help for their child.While many aspects of this case have been heartbreaking, we have seen somewhat of a silver lining. The outpouring of love, compassion, and support for Alfie and his parents have been immense. From "Alfie's Army," a group of protestors in the U.K. in support of Alfie, to lawmakers here in Washington, D.C., and even Pope Francis in Rome, there is a strong coalition of individuals who displayed courageous dedication in trying to help Alfie get the health care he needed.But the bottom line is that another life has been lost due to forced euthanasia by the U.K. government, continuing a disturbing trend after the death of Charlie Gard last year. After fighting for several days after having been removed from life support, the young warrior Alfie was taken from us. Tom Evans, Alfie's father, was reportedly seen giving mouth to mouth resuscitation to Alfie as he died in his arms. This should be a warning signal to all of us. When a government can decide that a toddler should die because it is what is most convenient, we are less than one step away from totalitarianism. We must remain vigilant, steadfast, and cognizant of these atrocities and redouble our resolve for pro-life activism so that tragedies like this can be prevented in the future.
Looking  for NJ Nondenominational Christmas Eve Church Services?  Oasis-Church-NJ.com is celebrating a nondenominational NJ Christmas Eve service 10am and 6pm at 2 Denman Ave in Clark Hope to see you there! Christian Dating SiteThe post 2017 NJ Contemporary Christmas Church Services: Oasis-Church NJ appeared first on Christian Dating Singles | Single Christians Dating Tips.Related posts:NJ 2017 Easter Services for Families @ Oasis-Church-NJ.com Looking for 2017 NJ Easter Easter Services for Families followed...NJ Christmas Eve Candlelight Church Services 12/24/17 @ 10am and 6PM Celebrate Christmas Eve at Oasis Church .Are you single or...NJ Non-Denominational Easter Church Services If you are looking for NJ Non-Denominational Easter Church Services,...2017 Central-North Jersey Easter Services If you are looking for a great 2017 Central Jersey-...Singles Mingle at Oasis Church on 2/28/10 @ 11AM Looking for a good casual church and singles who like...

We have dates set for our 2017 Utah Mission Trip. Would you like to come with us as a summer missionary or help send someone else? Learn more by watching my 3-minute video report highlighting some of the last year's trip: www.watchman.org/UtahRept.htm. Our 2017 Utah Mission Trip will be June 11-18. There are three ways […]The post Utah Mission Trip: Share Jesus with Mormons – Help send us or come with us? appeared first on Watchman Fellowship.

Great news! We have received the remaining support needed to fund our 2017 Mission to Utah. Thank you for your prayers and donations that made this possible. Watchman staff Renae Storms and Brady Blevins are already in Utah right now leading our Week #1 team. We have already seen God move! Just watch this 74-second […]The post Utah Mission Report – Great News! appeared first on Watchman Fellowship.

You will love this free book! As a former Mormon myself, I rarely discover a book that more clearly lays out the differences between Mormonism and biblical faith. At the same time, here is a book that goes beyond the facts to tell a story of personal transformation. As I read it, I was vividly […]The post Get a Free Book for Supporting Our 2017 Mission Trip appeared first on Watchman Fellowship.

After the August meeting of the Atheist Christian Book Club I interviewed our co-founder, Bill Kluck, about what we have been able to accomplish over our first five months and what we can expect to learn from from the book we will discuss on September 1, 2017, Nailed.The post Atheist Christian Book Club Interview with Bill Kluck appeared first on Watchman Fellowship.

Since it opened to the public on July 7, 2016, guests continued to travel from all over the world to visit the Ark Encounter in 2017, including some names and faces you might recognize! Check out which well-known people visited the Ark Encounter in 2017!

Al mirar en retrospección al año 2017 solo podemos pensar en una palabra que resume perfectamente el año pasado: bendecido.

Ken Blackwell, James Peterson, and Eddie Glaude, Jr. discuss President Trump's impact on race relations in 2017. ...

The Story of Jesus Radio Broadcast

The Story of Jesus Radio Broadcast

The Story of Jesus Radio Broadcast

The Story of Jesus Radio Broadcast

The Story of Jesus Radio Broadcast