Government says massing Syrian refugees won't be granted entry, but sends tons of food, clothes and medicine

Britain and the West succumbs to brainwashing on an unprecedented scale. Is there still hope?

Today's category: GodGetting a Promotion A Catholic Priest and a Rabbi were chatting one day when the conversation turned to a discussion of job descriptions and promotion. "What do you have to look forward to in way of a promotion in your job?" asked the Rabbi. "Well, I'm next in line for the Monsignor's job." replied the Priest. "Yes, and then what?" asked the Rabbi. "Well, next I can become Arch-Bishop." said the Priest. "Yes, and then?" asked the Rabbi. "If I work real hard and do a good job as Arch-Bishop, it's possible for me to become a full Bishop." said the Priest. "O.K., then what?" asked the Rabbi. The Priest, begining to get a bit exasperated replied, "With some luck and real hard work, maybe I can become a Cardinal." "And then?" asked the Rabbi. The Priest is really starting to get mad now and replies, "With lots and lots of luck and some real difficult work and if I'm in the right places at the right times and play my political games just right, maybe, just maybe, I can get elected Pope." "Yes, and then what?" asked the Rabbi. "Good grief!" shouted the Priest. "What do you expect me to become, GOD?" "Well," said the Rabbi, "One of our boys made it!"View hundreds more jokes online.Email this joke to a friend

Today's category: RednecksThe Sandwich An Irishman, a Mexican and a Redneck were doing construction work on the scaffolding of a tall building. They were eating lunch and the Irishman said, "Corned beef and cabbage! If I get corned beef and cabbage one more time for lunch, I'm going to jump off this building." The Mexican opened his lunch box and exclaimed, "Burritos again! If I get burritos one more time, I'm going to jump off too. "The Redneck opened his lunch and said, "Bologna again. If I get a bologna sandwich one more time, I'm jumping too." Next day the Irishman opens his lunch box, sees corned beef and cabbage and jumps to his death. The Mexican opens his lunch, sees a burrito and jumps too. The Redneck opens his lunch, sees the bologna and jumps tohis death as well. At the funeral, the Irishman's wife is weeping. She says, "If I'd known how really tired he was of corned beef and cabbage, I never would have given it to him again!" The Mexican's wife also weeps and says,"I could have given him tacos or enchiladas! I didn't realize he hated burritos so much. "Everyone turned and stared at the Redneck's wife. "Hey, don't look at me," she said. "He makes his own lunch."View hundreds more jokes online.Email this joke to a friend

The California legislature is considering a bill, which would endanger the mental health of many of its college students, all in the name of women's health. Senate Bill 320 was introduced by Senator Leyva with the intended purpose to make medication abortions readily accessible to women on public college campuses. The bill establishes a fund to help make the facilities ready to provide these abortions by January of 2019. The bill's author claims that these abortion services are necessary to ensure women's health and success in college. This language appeals to many college age girls, who may not fully understand the emotional ramifications of undergoing an abortion procedure. Many girls will not stop to question why an abortion would allow them to be successful, or if it will, in the long-term, lead instead to greater pain and regret. Instead, this bill will encourage them to make a life altering decision with little reflection, and, by the time they recognize that success alongside motherhood is possible, it will be too late to change their minds. We should pause before advocating to a generation of young women that their success in any way may require sacrificing the life of their own child.The bill keeps women in the dark as to what is really at stake. The Senate Health Committee bill analysis states, "women should not have to wait additional time or travel long distances when they may have already decided to end their pregnancy." The California legislative website provides six bill analyses with similar claims, all of which address the physical safety for women who undergo this procedure. Yet neither the bill nor the analyses provided address the mental health concerns caused by abortion. If this bill is intended to better women's health in some way, their psychological health should absolutely be made a factor in the discussion. This is precisely what is being ignored.A recent analysis in the British Journal of Psychiatry of 22 studies has shown that having an abortion negatively impacts women's mental health. One of the studies analyzed had as its control group women with unintended pregnancies, those who underwent an abortion fared worse mentally than those who carried their unintended pregnancies to term. The analysis of all 22 studies detailed that women who were post-abortive were more likely to have issues with substance abuse and had greater anxiety, depression, and suicidal thoughts than non-abortive women. In addition a study in the Journal of Youth and Adolescence was conducted of adolescents who had undergone abortion procedures. While it did not study suicide rates, it demonstrated an increase in need for counseling, as well as an increase in sleep disorders, and substance abuse. Even so, none of this was discussed in either the legislation or the bill analyses. Mental health should be an important concern for those advancing this legislation, but it is not, and the statistics do not support abortion as being beneficial for women's mental health. This needs to be a significant part of the discussion in any bill, which claims to advocate for women's health and success in college.With all abortions, women face increased likelihood of mental health issues, but there is an element unique to medication abortions. Medication abortions are fundamentally different from surgical abortions. One procedure takes place in a facility with a medical practitioner, while in the other the mother is often alone at home during this stressful and emotional experience. She will have to dispose of and see the remains of her aborted child.Medication abortions are a two-step process. After it is determined that the woman is pregnant, she takes the first pill. This blocks necessary hormones and breaks down the lining of the uterus. This will eventually kill the baby. After 6-72 hours, the woman then takes a second pill, and causes her to start having contractions, which leads to the uterine lining as well as the unborn child to be expelled from her body. The woman often at home alone during this traumatic experience, or, in this case, quite possibly alone in her dorm room. She will go through this second stage for hours. She will be in pain. She will most likely be alone, and, quite possibly, she will see her aborted child. This procedure can only be conducted for the first ten weeks of pregnancy. By that point, the unborn child will quite clearly look like a very small baby, and the mom will be able to see the miniature fingers and toes. The mother, a young college student, will be responsible for disposing of the remains of her child.[1] Miscarriages, while undesired, are traumatic. For a young woman to go through a medical abortion alone has great potential to take a great emotional toll.According to Planned Parenthood, medication abortions are similar to an "early miscarriage" or a "really heavy period." This, however, ignores the fact that woman has intentionally taken medication that has led to the death of her child. For this reason, medication abortions are significantly different from a woman's menstrual cycle. To compare it to miscarriage ignores this, and it is a slap in the face to all parents who have lost their child to miscarriage and have been deeply devastated by the process. The California Senate Committee on Health's analysis also uses language making this comparison. It states, "The two-pill process leads to a result similar to a miscarriage." Pro-life advocates need to first stand against this legislation and urge their representatives to vote against its implementation. They also need to be aware and educate others that it is possible to reverse medication abortions. For the best possible result, treatment should be administered within 24 hours, but patients are accepted up until 72 hours after the first pill has been taken. With this treatment, there is a 55 percent success rate for women who decide that they want to reverse the abortion, and there is no record of birth defects. It will be essential for pro-life advocates to get this information to college students in California. Finally, they need to be ready to care for post-abortive women. They will need to care for the young mothers, who are themselves victims of abortion and help them through the long healing process.[1] Randy Alcorn. Why Pro-life? Caring for the Unborn and Their Mothers. (Peabody, MA: Hendrickson Publishing Marketing, LLC, 2012) 18.
In his book, A Spiritual Clinic, J. Oswald Sanders wrote about the lasting family legacies of two families from New York.The post Build a Lasting Legacy! appeared first on Worthy Christian Devotional - Daily Devotions.

We often hear exciting news about 'habitable planets' that might have life, or at least the 'building blocks of life.' Are these reports based on sound thinking about the requirements?
Link: http://www.affinity.org.uk/downloads/foundations/Foundations%20Archive/35_27.pdfFormat: PDFTopic(s): TheonomyTheonomyTheonomyAuthor(s)/Speaker(s): Philip S. Ross

In what is (far more than I ever though) one of Paul's most personal Epistles … GALATIANS reveals the great Apostle's heart (which is "breaking" over the faithlessness of his people)! The Galatian Christians are (some of them anyway) drifting dangerously toward the Law of Moses as their standard of operation, leaving behind the far […]

The Supreme Court of the United States ruled in favor of pro-life clinics in California, which means they won't be forced to promote abortion as an alternative.

Yesterday we looked at Galatians 4:4, as it pertained to Jesus. "But when the fulness of the time was come, God sent forth his Son, made of a woman, made under the law" which clearly needs more information to complete its thrust. Which today brings us to Galatians 4:5, "To redeem them that were under […]

How deep should lunar dust get over billions of years? Opinions have vacillated between extremes, but a new study might open up the debate again.
I never dreamed that our journey through the New Testament Epistle of Galatians would be this lengthy! Today we begin chapter 4, statistically (just as well say) 50% into the marvelous little Book! Yes, it has 6 chapters, in total. If I have counted correctly, 149 verses. And we have now (although briefly) discussed 74 […]

by Hohn Cho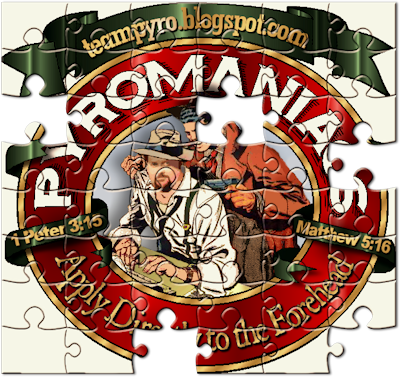 ne of the things that I so appreciated about Pyromaniacs back in the day was the sheer breadth of topics that Phil, Dan, and Frank covered. I was regularly blessed by biblical critiques of the latest evangelical fads, solid thoughts about theology, timeless quotes and passages from Spurgeon, formative articles on seeing our culture through a Christian worldview, and incredibly helpful practical pieces like this one from Dan Phillips, on Christians dating non-Christians, which I've cited many times, as recently as yesterday.In that spirit, I think it's important for this blog to speak to a variety of matters. And while I'm no polymath like Phil, I've spent the great majority of my Christian life in ministry alongside primarily single folks, and so I'm passionate about the topic of singleness and marriage. So having written my first two posts on the innocuous and uncontroversial subject of "race," I've now decided to dip my toes into the far more placid waters of Christian dating, and this post will serve as an introduction to an occasional series.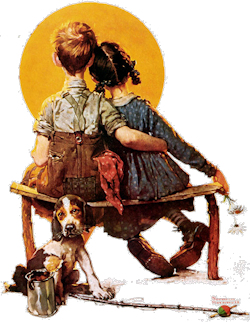 As an initial matter, please note that I'm using the term "dating" somewhat loosely, in that I'm really talking about any intentional process that two Bible-believing Christians might follow in figuring out whether or not they ought to get married. One could call it dating, one could probably even call it courtship in certain contexts. In fact, Josh Harris, who over 20 years ago (when he was a 21-year-old single man) wrote "I Kissed Dating Goodbye" (a book which was widely credited with starting the "courtship" craze in Christian circles) subsequently defined courtship in a 2005 sermon as "a purposeful relationship in which a man and a woman are intentionally considering marriage" . . . which sounds a lot like what I would call intentional dating.Even just a few months ago, Harris said, "I learned that intentionality can be taken too far, to where people can put the relationship under a microscope: Is this the person I'm going to marry? With such tremendous pressure, it's devastating when the relationship doesn't work out. It makes it hard for single people to get to know other people in a more relaxed environment . . . We don't do well with complexity. People latch on to movements for simple answers and promises. Even now as I revisit this issue, I don't want to fall into the trap of thinking this is the real answer. We need to go to God humbly as a community and recognize there's no one-size-fits-all approach."Given how intensely the courtship concept has been applied in certain conservative evangelical circles, it's very interesting to see Harris' evolving views on this topic. And I wholeheartedly agree with many of his more recent comments, particularly that there is no one-size-fits-all approach. And one of the main reasons why is that we need to remember, the specific topic of dating isn't even in the Bible! We do have some descriptive examples and civil laws of Old Testament Israel relating to how people got married in the Ancient Near East, and some of those examples might even be helpful as we consider Christian dating today . . . but to be candid, some of the examples are, shall we say, not so helpful.In the absence of clear imperatives on how specifically to go get a spouse, we're left with some excellent and timeless biblical principles, as well as some commands on general Christian behavior. The commands are straightforward. I can declare with confidence that in dating, one must abstain from sexual immorality, because that's what 1 Thessalonians 4:3 says. But it gets harder when we move to broader biblical principles, and that's because in any given situation, people apply biblical principles differently, they apply them with greater or lesser degrees of emphasis, and they sometimes even dare to apply entirely different—but still valid—biblical principles.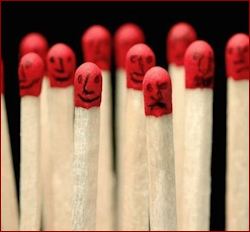 This means there's necessarily a lot of Christian liberty when it comes to dating. And so despite the yearning we've seen in the courtship culture and elsewhere to turn dating into a rigid, easy-to-follow formula, the reality is that there is no biblical formula. Speaking generally, there is no "you must approach it this way" or specific how-to guide in Christian dating. That can be one challenging part of Christian liberty, and it can become even more challenging when one realizes that certain things might be fine for one person in his liberty, but they might not be fine for another person in her liberty. And when we get right down to it, many times, we're merely talking about competing preferences that need to get hashed out.In light of all of that, in future articles in this series, I'm going to be offering some observations and viewpoints. And as with any topical series, there are any number of specific biblical principles we could discuss—so I'm not saying the points I ultimately choose to highlight are the only important ones, or that it will be anywhere close to a complete word on this subject. They're not at all intended to be dictatorial edicts from on high, but rather as words intended to help from a fellow laborer and brother, speaking to his family in Christ.Now, my genuine hope and prayer is that the perspective I'll be presenting will be centered on biblical principles, and that the opinions will be at least slightly informed, based on my over 13 years of experience in singles ministry. But at the end of the day, if you find something I say to be helpful, great, and if you don't, no problem. No offense taken if you don't follow my advice, I promise. Next time, I'll start the series with a discussion of the importance of Christlike character, and what that might look like practically in the context of Christian dating.

IDF: Patriot missile intercepts incoming drone from Syria The Israel Defense Forces on Wednesday said a Patriot missile intercepted a drone approaching Israel from Syria, as sirens sounded in northern ... Read MoreThe post July 12, 2018 appeared first on The Friends of Israel Gospel Ministry.

Mossad brings home wristwatch belonging to legendary Israeli spy Eli Cohen The Mossad agency has recovered a wristwatch belonging to legendary Israeli spy Eli Cohen who executed in Syria, and ... Read MoreThe post July 6, 2018 appeared first on The Friends of Israel Gospel Ministry.

Around 2,000 protest at Gaza border as balloons spark 15 fires in Israel Fifteen fires broke out in Israel Friday due to incendiary balloons and kites launched from the Gaza ... Read MoreThe post July 2, 2018 appeared first on The Friends of Israel Gospel Ministry.

Netanyahu has landed himself in hot water for agreeing to what many see as a revision of Holocaust history

This paper describes a numerical model for investigating the large-scale erosion, transport, and sedimentation processes associated with the Genesis Flood.

A group from First Baptist Dallas visiting our two world-class attractions included Chris Krok, who hosts a well-listened-to talk show on radio station WBAP.

Anne Frank's family tried in vain to escape Nazis to US, new research shows BERLIN — Research suggests the family of Anne Frank, the world-famous Jewish diarist who died in ... Read MoreThe post July 9, 2018 appeared first on The Friends of Israel Gospel Ministry.

4.1 magnitude earthquake shakes northern Israel Residents of the North were woken up with a bump on Wednesday morning as a 4.1 magnitude earthquake shook Haifa and the Galilee region ... Read MoreThe post July 5, 2018 appeared first on The Friends of Israel Gospel Ministry.

Recently uncovered Jewish Revolt coin shows rebels aware of impending disaster A rare bronze coin from the fourth year of the Great Jewish Revolt was recently discovered in excavations in ... Read MoreThe post July 3, 2018 appeared first on The Friends of Israel Gospel Ministry.

Israel is concerned that Syria's civil war could now end with forces hostile to the Jewish state poised to strike

US lawmakers have long demanded cutting all aid to PA until it stops inciting violence against Israelis